Living in a tropical country makes me crave cold weather and beautiful winter starry nights throughout the year. Thus, a winter vacation in the mountains sounds like a perfect getaway this season. 
I would prefer a cold and snowy winter vacation over a beachy holiday any time of the year. However, if you are also like me and love exploring mountains, watching the sunrise on foggy mornings, and enjoying sipping hot chocolate while walking through the snow. 
Then this blog is what you need before packing your travel essentials for a winter vacation. As much as we enjoy winter weather, it can also change drastically, like sudden heavy snowfall, thunderstorms, and avalanches.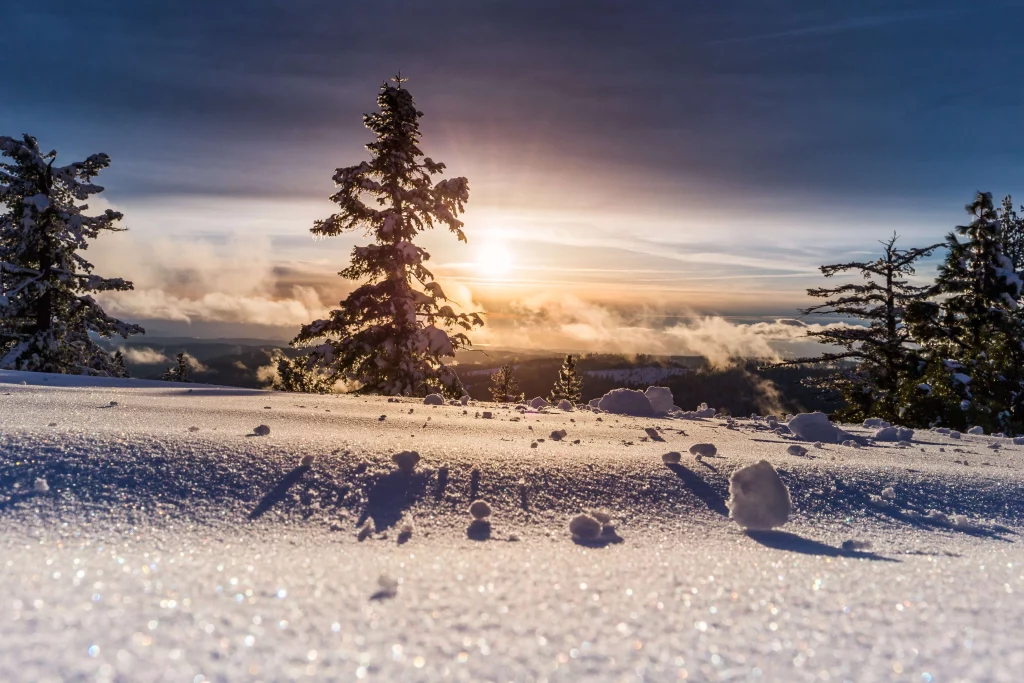 Moreover, while traveling, it would be a nightmare to get stuck in such conditions without proper equipment and accessories. This is why today we are going to discuss must-have winter accessories for traveling. These winter essentials can be your savior on vacation.
Here is your checklist if you are planning to go on a winter vacation and fulfill your wanderlust. Get your backpack ready!
1. Thermals
During harsh winters, when the temperature drops below freezing point. At this low temperature, you would want to conserve your body heat, and you need a set of thermals that can preserve your body heat.
No matter how many layers you are wearing, a thermal below them is necessary if you don't want to fall sick and keep on shivering in the mountains. However, thermals will provide you with the required insulation and will keep your body warm.
Moreover, if you are going to extremely cold weather destinations, I would recommend you wear a woolen thermal as this will provide an extra layer of warmth. Furthermore, I would want to clarify that thermals provide the required insulation but don't layer it too much as it can cause overheating, and that is the last thing you want while traveling.
2. Medicines
I cannot emphasize enough how necessary it is to carry some common medicines with you. Such as cough syrups, anti-flu, and antibiotics, and if you are allergic to something, carry anti-allergens as well.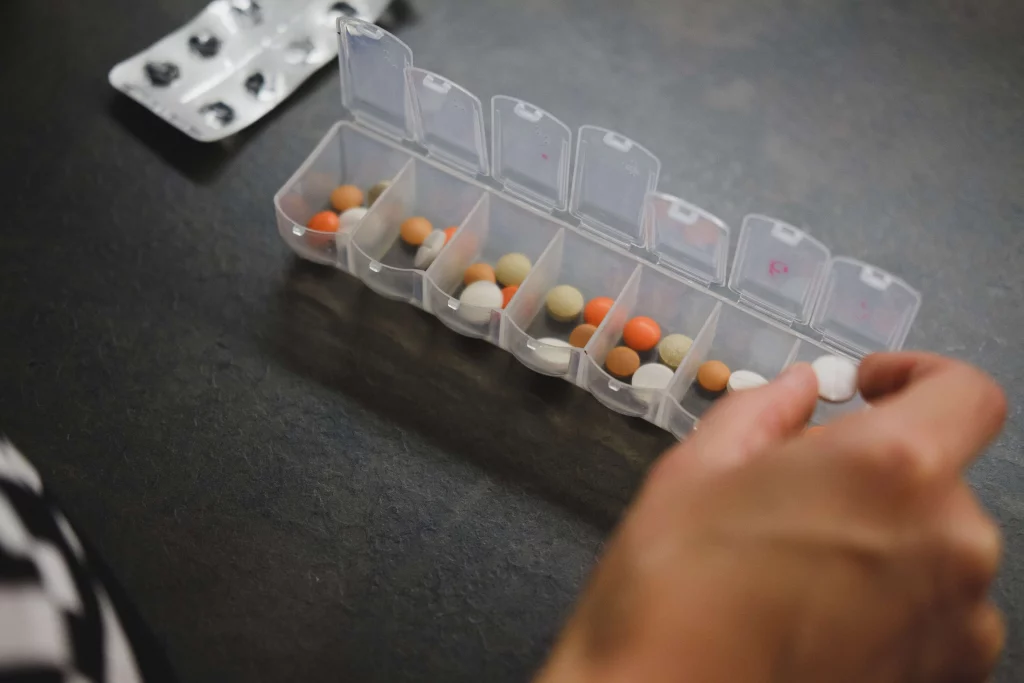 Moreover, now medicines and even syrups are available in travel-friendly packaging. There are also so many variants in syrups even children can consume them easily. Always keep a medicine pouch or kit in your handbag.
However, don't forget to add band-aids, pain relief spray, balm for headaches, and over-the-counter antibiotics as well.
As we are much more prone to fever and cold during winter, a medicine kit can be a life savior in such conditions. Moreover, prevention is better than cure, so it's better to be on the safer side.
3. Boots
It's not the cold air that affects us in the snow but the moisture from the snow that can give you shivers. Thus, no matter how many layers of socks you are wearing, only the right boots can save you from moisture.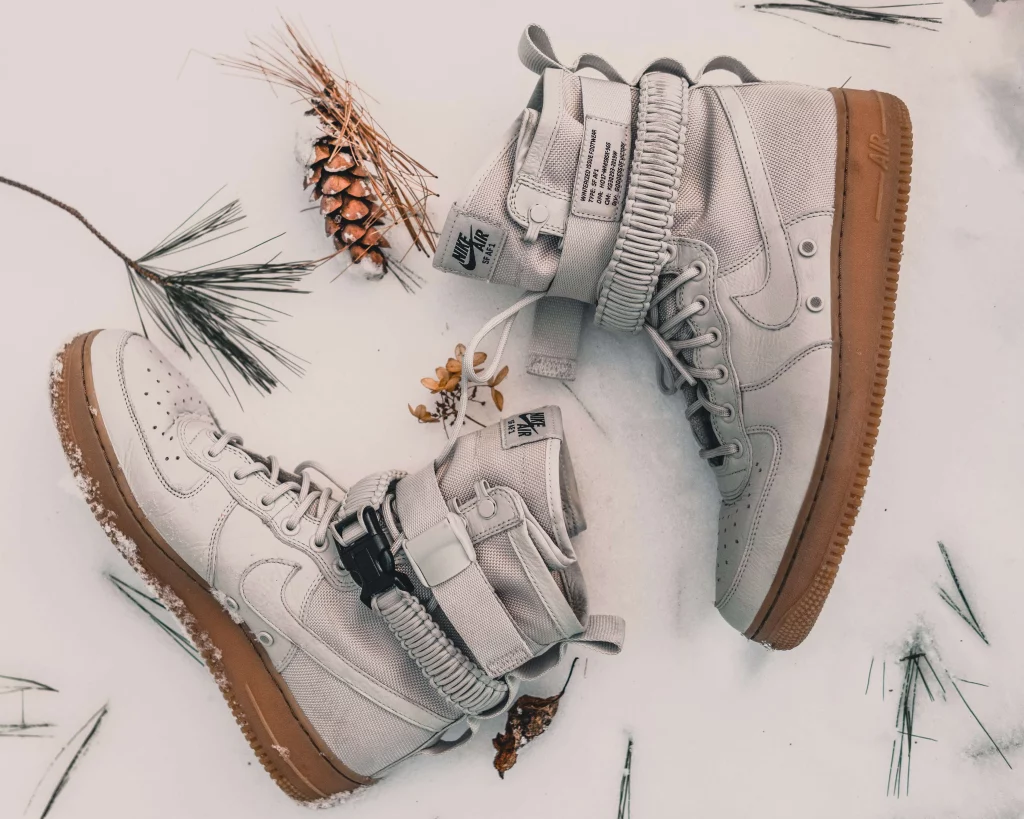 In such extreme weather conditions, it's extremely important to ensure your feet are dry and insulated. Thus, you should never skip carrying a pair of winter boots with you. Moreover, boots will also give provide you GRIP over the slippery snow surface.
However, I would recommend you go for the boots, which have extra padding and will provide your feet with an added layer of warmth. However, if you can't find one, you can just carry a pair of waterproof boots with sufficient grip, and you'll be good to go!
4. Mufflers/ Scarfs
Mufflers and scarfs are very important accessories, but people often overlook them. In harsh weather conditions, you don't want to lose heat from any exposed area. Hence, in these conditions, a muffler will come handy.
You can pick a woolen or cashmere stuff muffler for maximum comfort and insulation. You can wrap it around your neck and ears thus, it will protect you from losing body heat. However, these look really fashionable, and you can cover your nose, ears, and cheeks with them.
Moreover, these winter accessories will keep you warm and cozy while traveling. You can even coordinate and match them with your outfit. Thus, you can be fashionable yet comfortable at the same time.
5. Beanie
Carry a beanie that goes with everything. Opt for basic colors that will go with every outfit. Moreover, if you keep your ear warm, you'll be able to retain so much body heat. This is the best way to retain heat which makes it a must-have for winter traveling.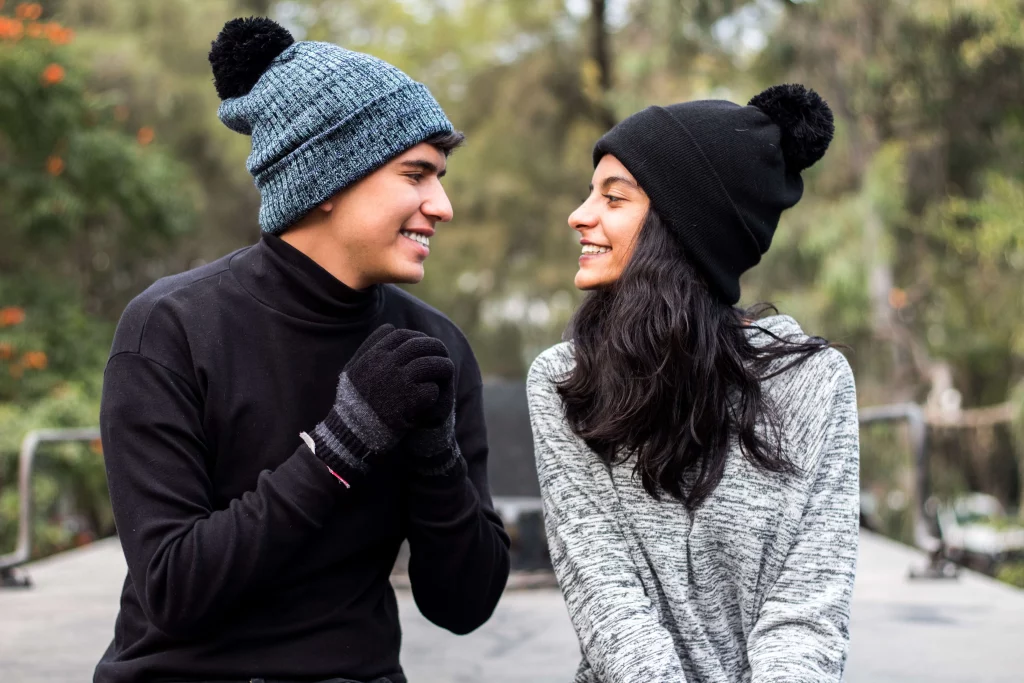 If you don't want to fall sick, keep a woolen or furry beanie with you. However, this will also Look good and will keep you warm throughout your holiday. Moreover, your head is the first thing that gets affected whenever you are in cold weather.
Thus, a beanie is an essential winter accessory for your traveling experience.
6. Gloves and Socks
Along with warm boots and shoes, you need a pair of socks to keep your feet warm and toasty in harsh winter conditions. Also, you need to ensure that the material of your socks is well-insulated and made up of heat-regulating wool.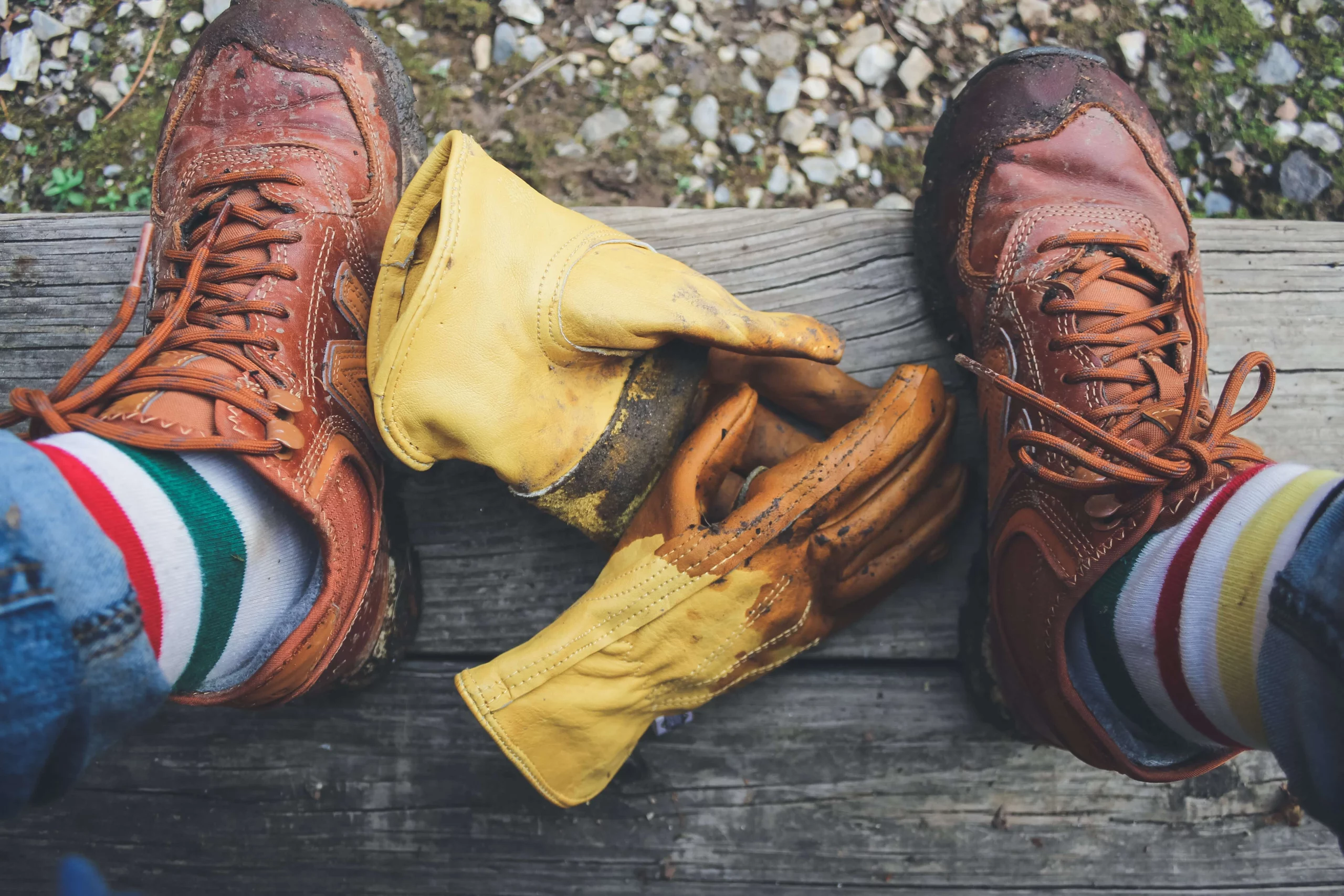 However, on extremely cold days, I would recommend you layer it up and wear another pair of socks over the one. As you cannot risk having chilly and cold feet. Thus, it's better to take all the necessary precautions.
Moreover, while playing with snow, you want to keep your hands protected from frost. Thus, gloves will keep your hands warm. However, wearing gloves can make it uncomfortable to use mobile phones or other gadgets.
Furthermore, I would recommend going for waterproof gloves, and many gloves also come with touchscreen ability. There are so many designs and materials to choose from.
7. Chapsticks and moisturizers
Winter can be really notorious for your skin as well. Strong wind and lack of moisture can dry your skin. Moreover, the skin on your lips is ten times more sensitive than the rest of your body. Thus, you should take proper care of your skin and lips.
Thus, keeping your skin hydrated is very important in winter. So I would recommend you to carry well-nourishing body lotion, moisturizer or body butter, and lip balm. So that you don't have chapped and flaky skin while traveling.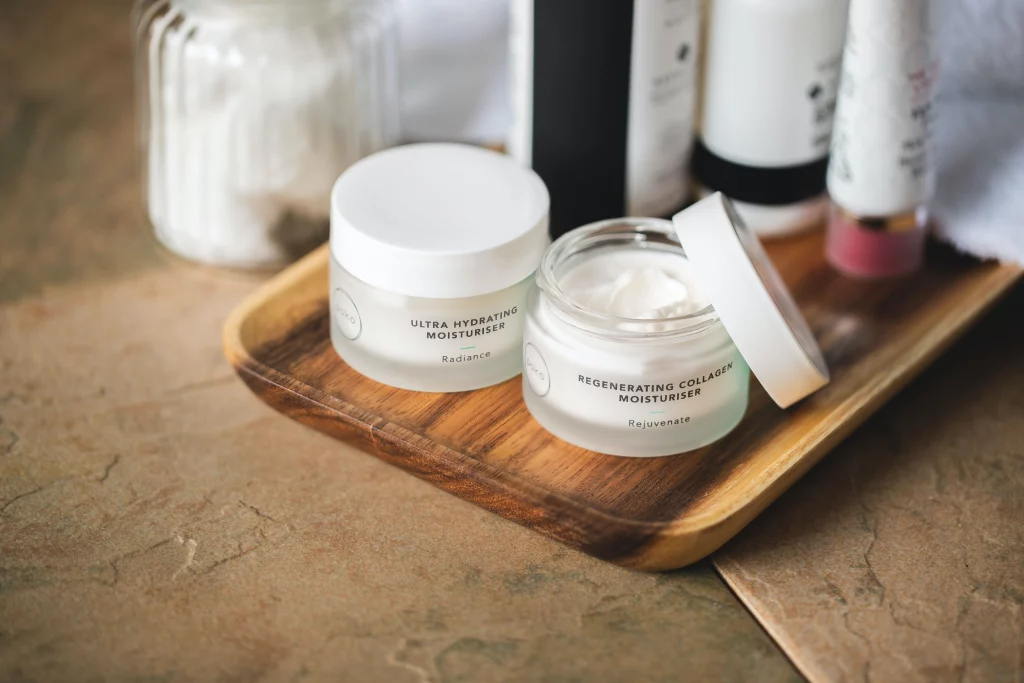 For extra hydration, you can go for products that have shea butter or cocoa butter. Moreover, many moisturizers and lip balms come with SPF, which will protect your skin from dangerous sun rays.
Trust me, a chapstick or moisturizer can restore the moisture in your skin and makes it look plum and softer. Moreover, it can also lock and seal the cracks in your skin.
8. Sunscreen
Many people have this misconception and myth that sunscreen is not needed in winter. However, you might not know that sun rays are out there even in winter, and they are even more harmful when they reflect back from the white snow surface.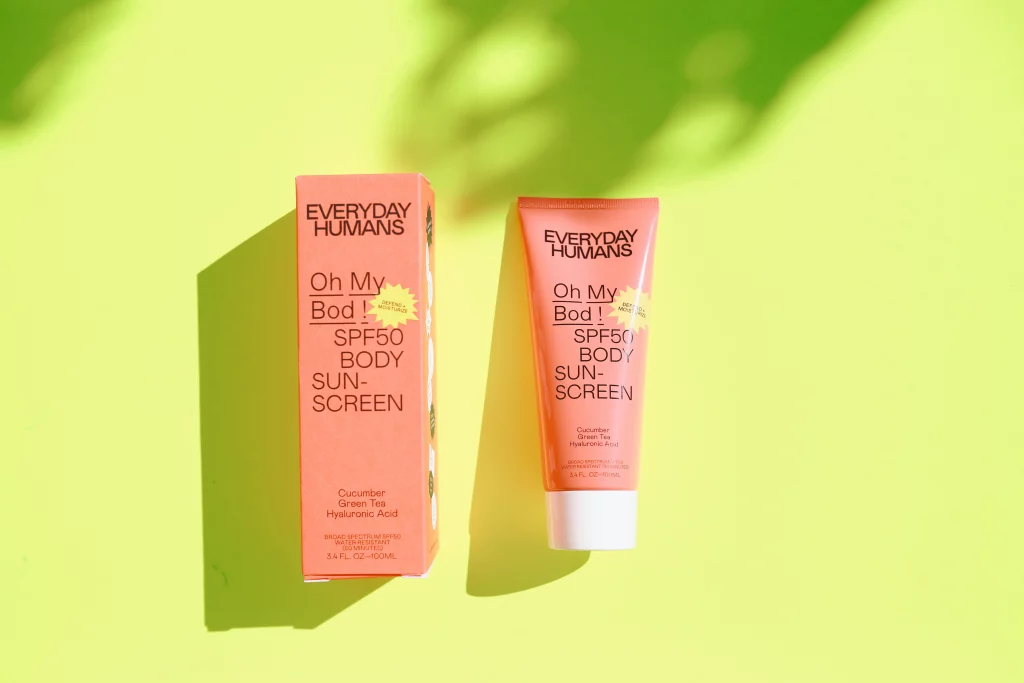 Moreover, you might be surprised to know that more than 90 percent of our skin-related issues are caused by harmful sun rays. Thus, sunscreen is extremely important even in winter because sun damage can even be led to skin cancers.
Even in winter, you can get sunburn very easily, especially if you skip sunscreen. However, you might not realize in winter, you do get sunburn. Lastly, I cannot emphasize enough the importance of wearing sunscreen.
They are available in so many varieties you can go for mineral sunscreen, spray-on sunscreen or chemical sunscreen, or whatever you prefer.
9. Portable Charger
Many of you might not know that chemical reactions slow down when the temperature drops. Thus, a fully charged battery can drain out within a few minutes without even much usage. No one wants their phone to die in between a Snapchat story.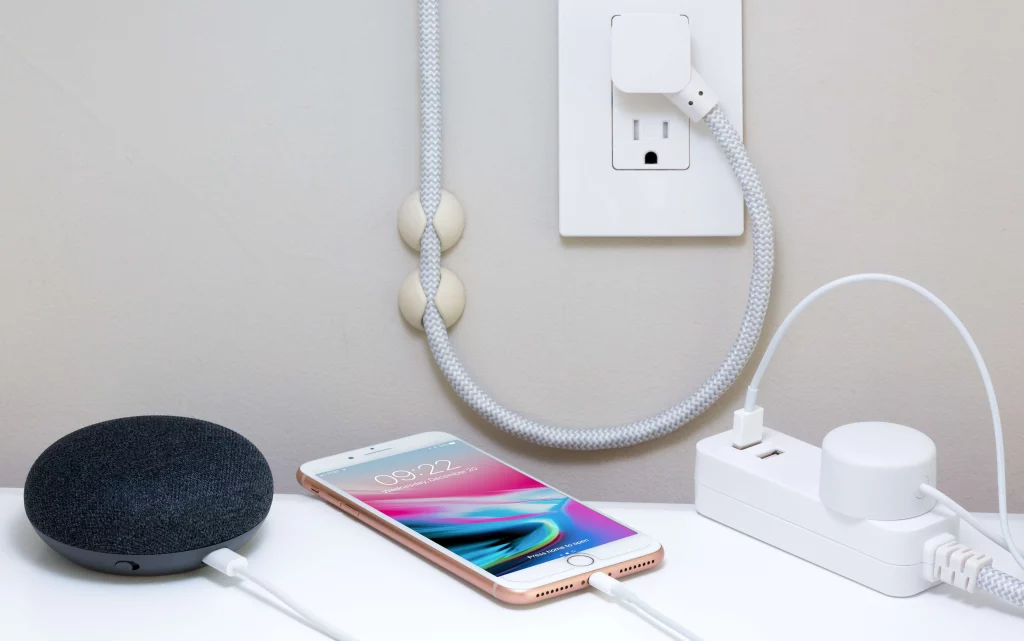 One golden tip that I would want to recommend is that always keep your phone in power-saving mode. Moreover, keep your phone in warm places. Moreover, while you are in another country, you need you cannot afford to go out without your phone.
Thus, a portable charger comes in handy and can save you in case of any emergency. Keep your phone in the inner pockets of your jackets.
10. Torch
As you must know, in winter, days are shorter, and it gets dark quite early in the evening. Thus, you must keep a night torch in your pocket just in case you have to navigate around. Although most popular vacation destination has lamps and proper lighting installed.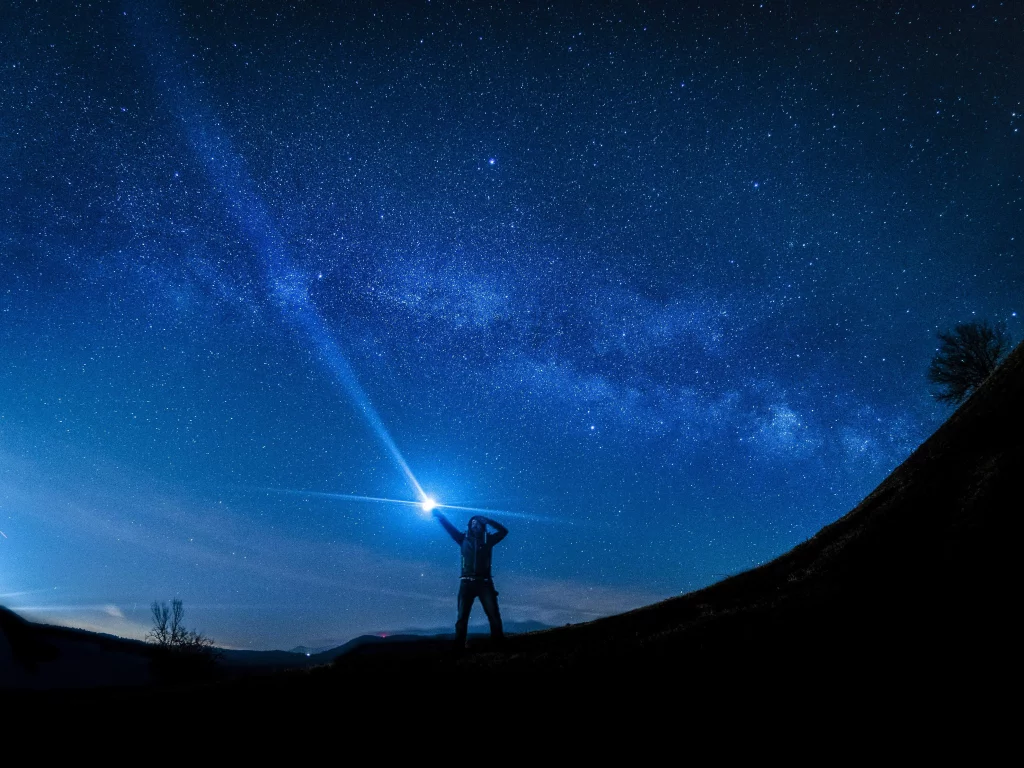 However, if you are in any smaller town and exploring new places, a night torch will be really useful. You might think or use your phone's torch, but you remember, as we discussed earlier, that your phone's battery would drain way faster.
Thus, to avoid getting stuck in a new location, it's better to carry a night torch along with you.
11.  Heat Packs
Although we are warm-blooded, everyone's body reacts differently to the temperature. However, everybody has a different resistance to cold and low temperatures. If you also have low cold resistance, then heat packs are your best friends while traveling in winter.
Moreover, heat packs are available in various sizes and shapes. You can get an electrical one or even one with the adhesive, which you can just paste inside your pockets as they are also very compact. These will be of great help while enjoying the snow, as your hands will get most affected.
Speaking from a personal experience, heat packs can literally be god sent in an extremely harsh climate. If you are someone like me, pack these in your travel luggage right now!
12. Jackets and Sweaters
I know this goes without saying that even when planning a trip in winter, the first thing that pops into your head will be jackets, overcoats, and sweaters. Thus, I have to add these accessories to this winter traveling essential list. Moreover, there are many ways to dress in oversized outfits and sweaters for layering.
You can layer a sweater over a contrast-colored shirt, and even those mufflers that we talked about in this list will go really well with your entire look. Making your vacation look Instagram-worthy!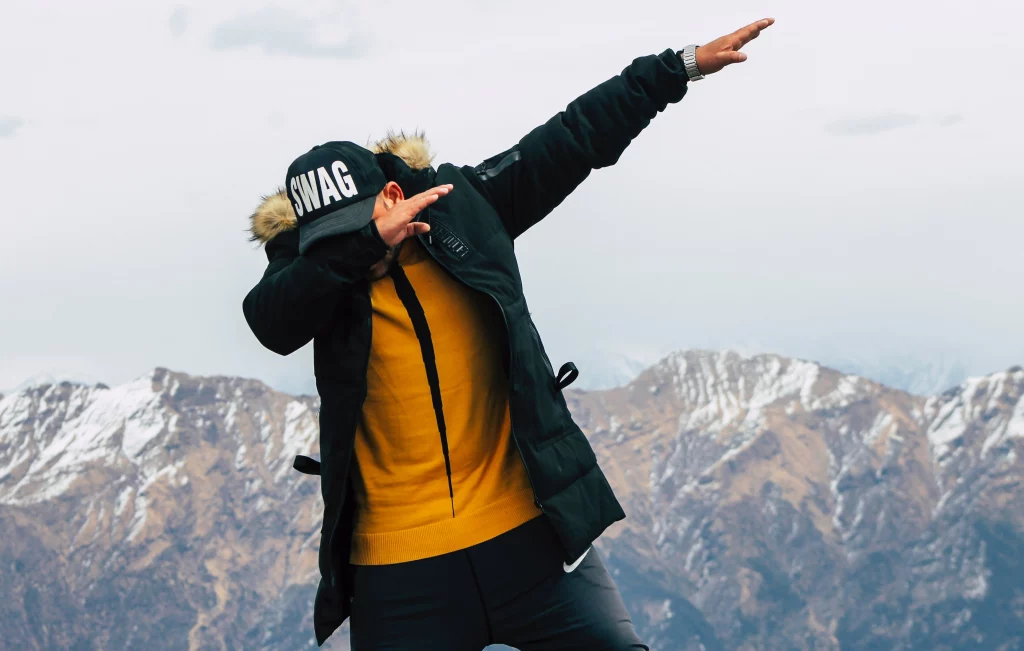 However, while picking up a jacket to carry, I would recommend going for a waterproof jacket. Look for jackets that have extra padding and are well-insulated. This will be your first line of defense against cold and dry winds.
Additionally, these days hoodies and jackets come with a detachable hood which even makes the packing easier and will also make it convenient for you to carry. However, if you are worried about your luggage being heavy and overloaded. You can go for a basic and neutral color that you can pair well with every outfit.
13. Lightweight Backpacks and Luggage
For hassle-free traveling, it is essential to carry a lightweight backpack with you. You should choose a waterproof and comfortable backpack. Moreover, that will help you be organized and manage your stuff.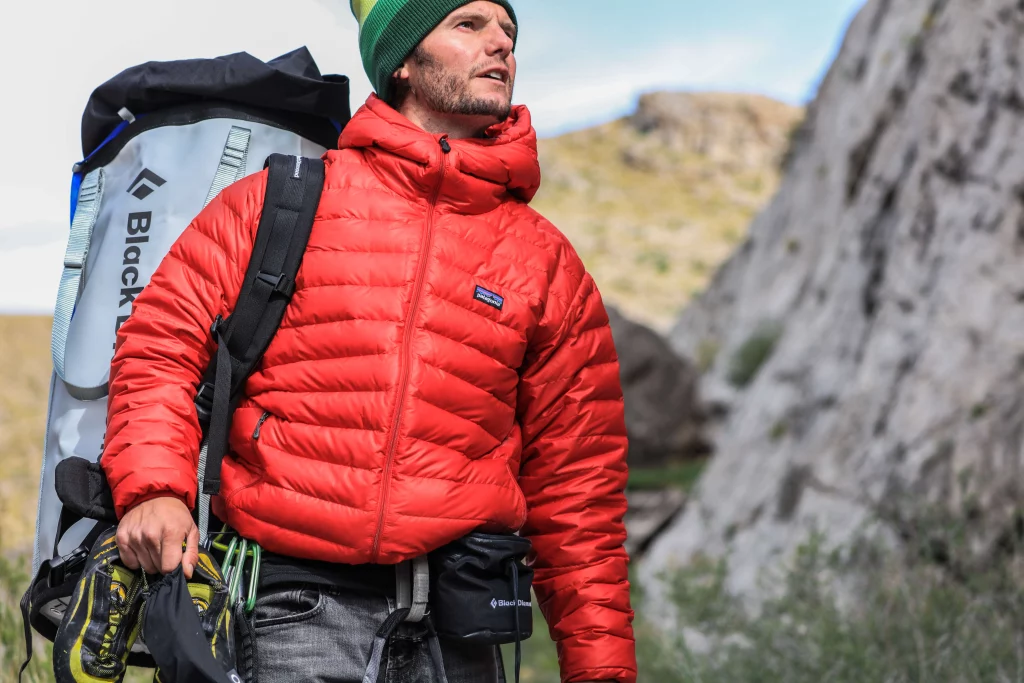 However, if you carry an oversized and overloaded backpack with you, it will be too heavy and inconvenient to carry it around while traveling. Moreover, there are so many different sizes and shapes available that you can pick according to your preference.
Backpacks come with so many compartments and organizers that will make your journey easier. Furthermore, if you are someone who often loses stuff carrying an organized backpack will make sure your stuff is well organized.
14. Water-resistance jeans/ Travel jeans
Just layering up a jacket or an overcoat is not enough. You need to protect every part of your body from harsh winds and cold weather. Thus, water-resistance jeans or travel jeans are essential accessories that many people overlook.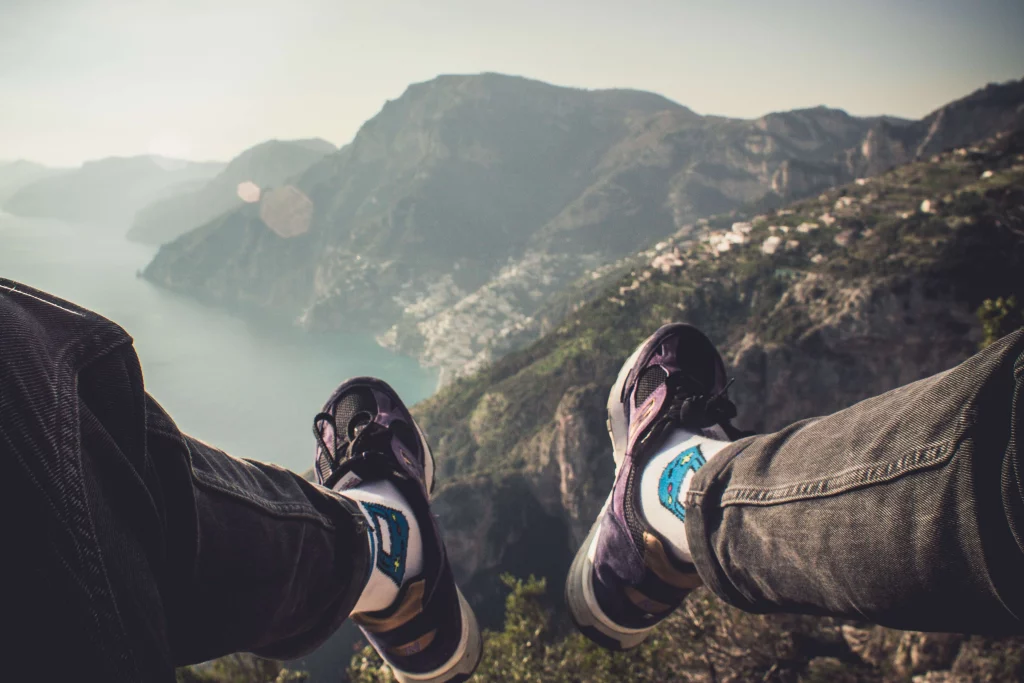 You can layer a wear resistance jeans over a pair of leggings to provide you extra insulation and comfort. Moreover, they are available in a wide variety of materials, such as cotton, woolen, or faux fur. You can pick and choose according to your preference and need.
However, I would suggest going for the woolen one as they will provide you with good insulation. Moreover, travel jeans also look fashionable and will make your outfit look amazing on your Instagram feed.
15. Anti-UV sunglasses
If you are planning to go in the snow these winters, do not miss a pair of anti-UV sunglasses. As the harmful sunrays will reflect back from the surface of the snow and can cause severe damage to your sensitive eyes.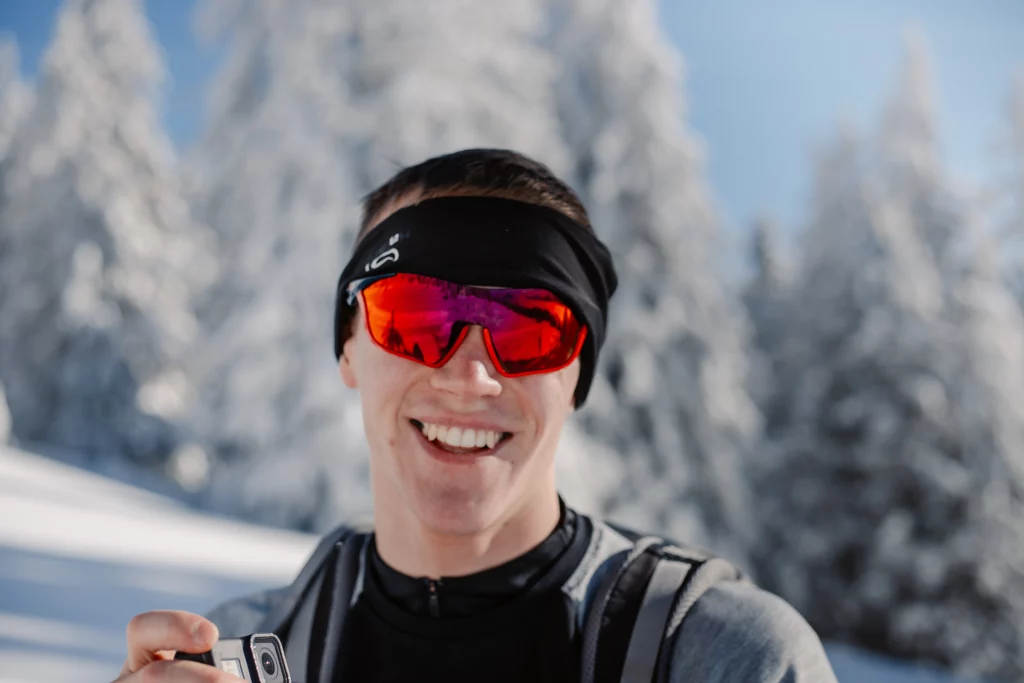 Though it might sound a bit crazy, why do you need to wear sunglasses in cold weather? However, you cannot afford to miss this accessory while traveling in winter.
16. Thermos flask
A hot drink or beverage can feel heavenly in snowy mountains. However, it is extremely important to keep a thermos flask with you. Moreover, it also comes in various sizes and shapes that are extremely handy and convenient to carry around.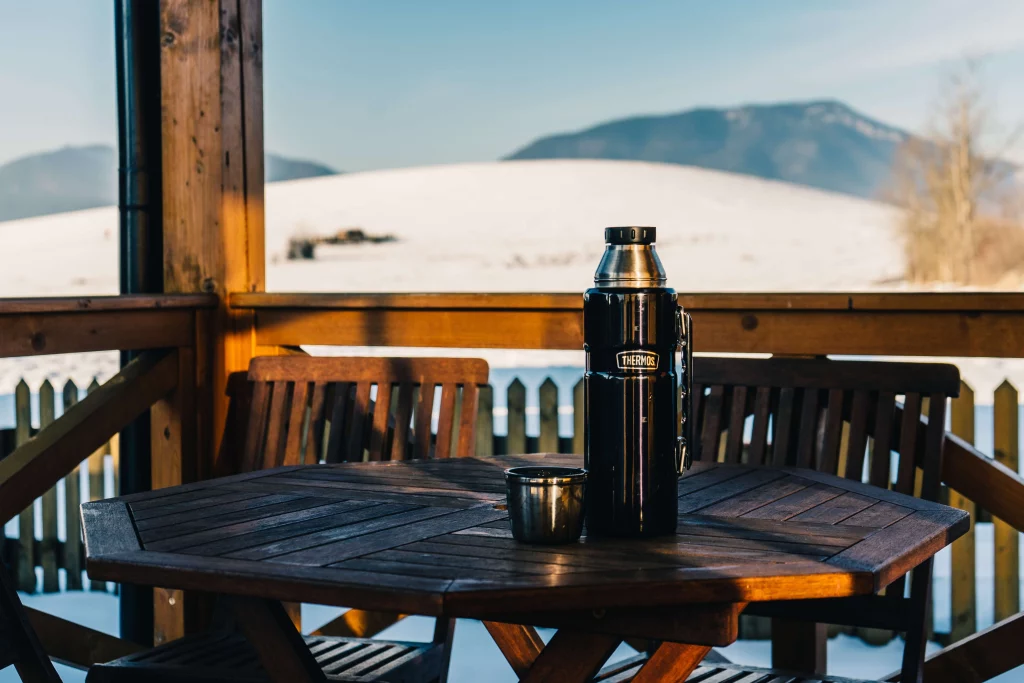 Keeping yourself hydrated is very important as during winters, you might not realize, but your body needs hydration. So, keep sipping some hot beverages, as it's equally important to keep yourself hydrated and warm from within.
In winter, you might not feel the need, but keeping hot water or beverage with you can be a real help while traveling.