With the popularity of Netflix now, we have access to shows being made globally. Moreover, on OTT platforms, there is no strict regulation, unlike film associations. Thus, creators are making shows without much restriction, and they are using their creative liberty to the max.
If you are someone who loves romantic shows that reminds you of your first love and give you butterflies. Romantic movies like after and many more are already extremely popular on Netflix.
However, shows are much more indulging and have a greater impact. Moreover, it gives us much more time to follow the journey of the characters. So if you are looking for romantic shows on Netflix that will give you butterflies.
Here is the list of romantic dramas that you must add to your watchlist now! PS. If you are a fan of K-dramas, you are going to love my recommendations.
1. Bridgerton(2020)
This popular show is created by Chris Van Dusen. This show is loosely based on the novels written by Julia Quinn.
 Moreover, the star cast includes Nicola Coughlan as Penelope Featherington, Luke Thompson as Benedict Bridgerton, and Jonathan Bailey as Lord Anthony Bridgerton.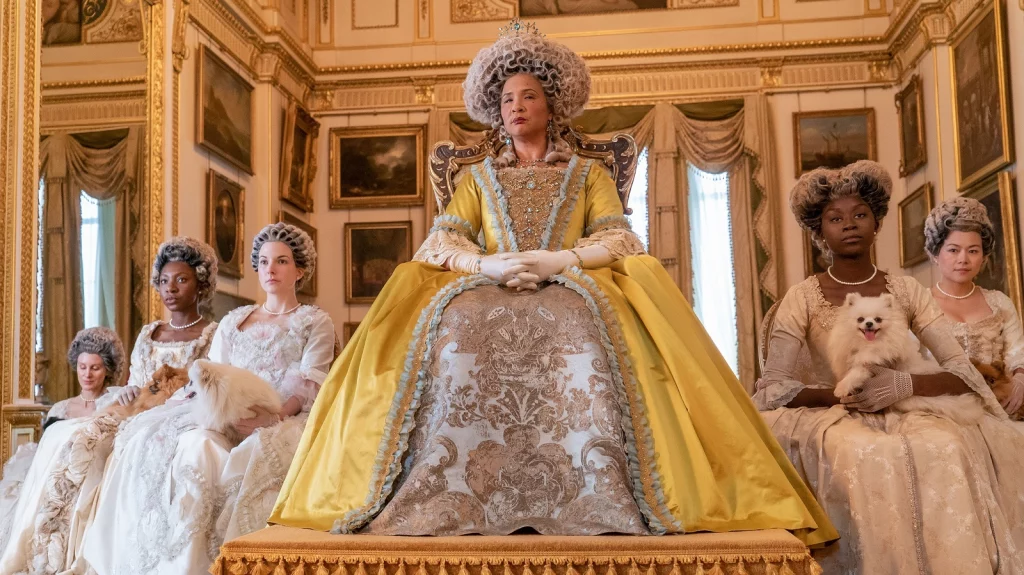 This story follows the Bridgerton family from the 18th century in London. This show has 2 seasons till now. The first season follows the romance between Daphne (Phoebe Dynevor), who is the eldest Bridgerton daughter, and the Duke of Hastings (Regé-Jean Page).
The sizzling chemistry between the two created a buzz among the audience. This romantic show has some intense love-making scenes. Thus, this is a perfect pick to watch with your BAE.
2. Find Me in your Memory (2020)
This show has just one season as of now. Moreover, the star cast includes Dong-Wook Kim as Lee Jeong Hoon, Moon Ga-young as Yeo Ha Jin, and Lee Seung-Joon as Kim Chul Woong.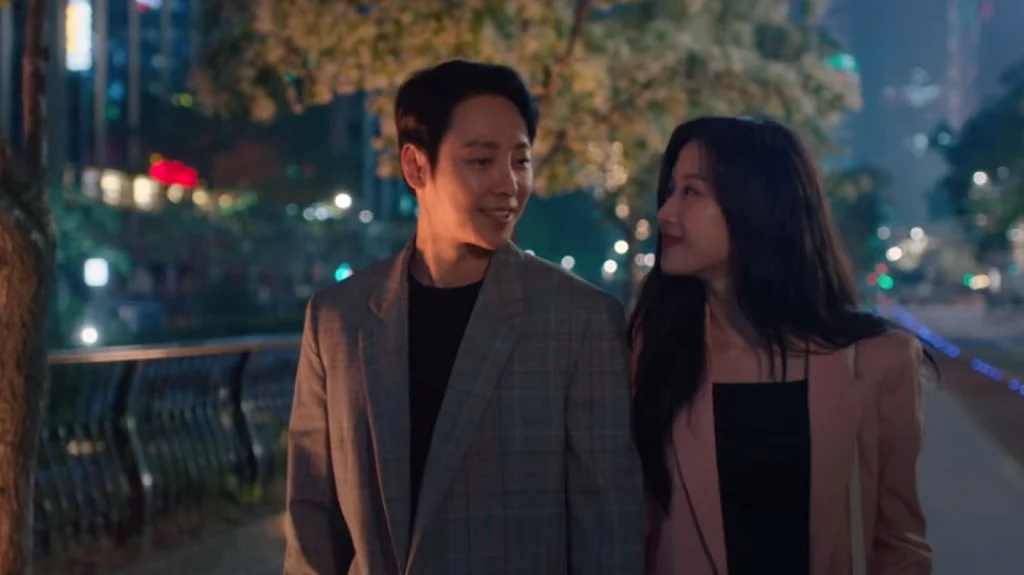 This is a story about a man who is suffering from a rare condition, hyperthymesia. Due to this condition, he has the ability to remember everything very vividly. On the other hand, there is this girl who is struggling to remember the most beautiful moments of her life.
As the story progresses, they both cross paths and try to heal each other. This such an interesting story is full of heart-melting moments. You get to see how a man who cannot forget anything and a woman whose memory is fading away fall in love.
3. Dash and Lily (2020)
This Christmas season brings back the romance with this heartwarming love tale. It Starring Austin Abrams as Dash, Midori Francis as Lily, and Dante Brown as Boomer.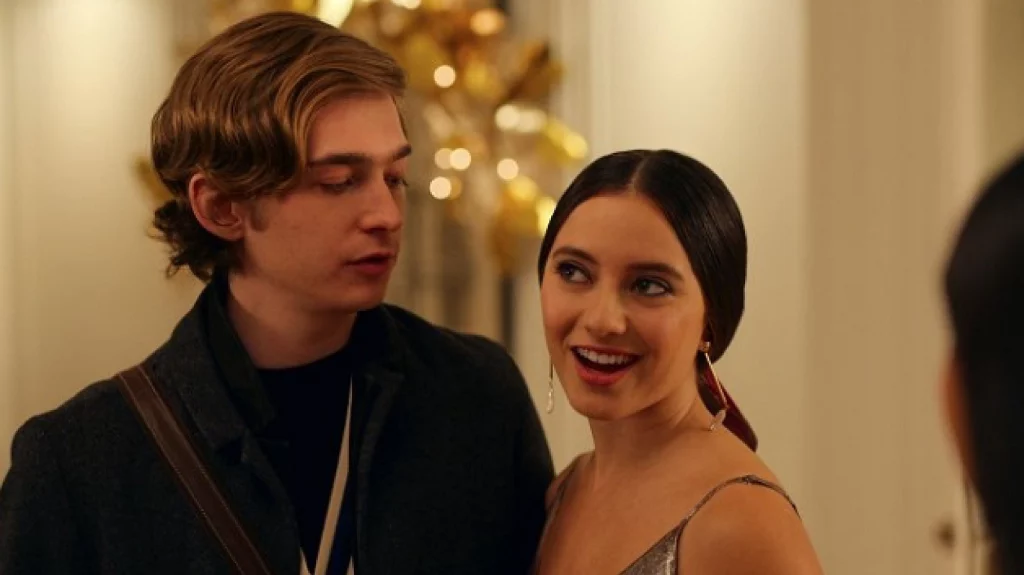 If you are a hopeless romantic, this movie is the best pick for you. It's a story about a teenager who is in introvert and is all alone on holiday. On the other hand, there is Lily, who is full of life and optimism.
However, they decided to exchange and share dreams and dares through a notebook. They keep on passing this notebook to different locations in the city. This show will also give you a glimpse of what Christmas looks like in New York. As the movie progresses, we get to see how two random people become an important part of each other's holiday.
4. Alchemy of Souls (2022)
This is a romantic series with a touch of spookiness and has two seasons. It Starring Jae-Wook Lee as Jang Uk, Min-Hyun Hwang as Seo Yul, and Joon-Sang Yoo as Park Jin.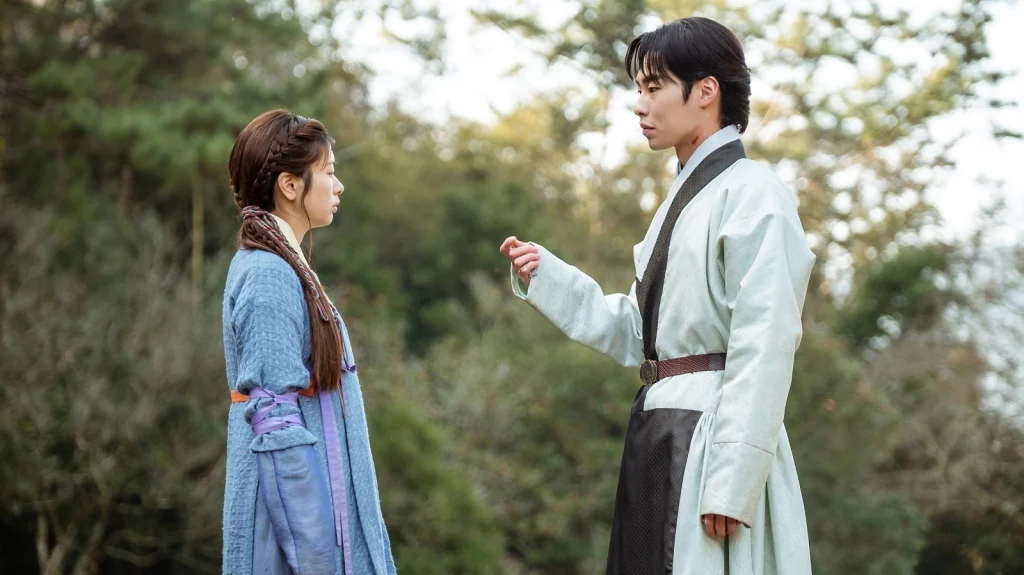 Because of "hwanhonsool," which means the soul of the dead return to the living. It makes the fates of two people become entwined. If you are looking for something unique and refreshing, this is the one for you. Add this to your watchlist on NetFlix now!
5. Twenty-five Twenty-one (2022)
This romantic drama just released one season and has 16 episodes. Starring Nam Joo-hyuk as Baek Yi-jin, Kim Ji-yeon as Ko Yu-rim, and Choi Hyun-Wook as Moon Ji-woong.
This is the story of two youngsters set in the year 1998. However, they met initially at the age of 22 and 18 years but eventually fell in love when they met later on at the age of 25 and 21, respectively.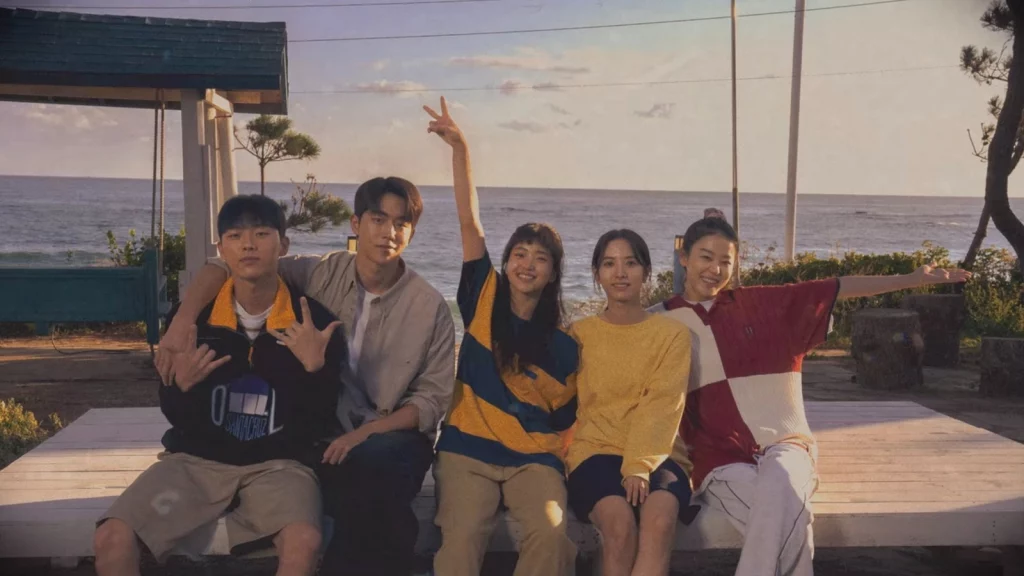 Moreover, the story goes through a lot of ups and downs. We get to see the main characters going through so many challenges and crises. This is one of the best romantic shows that have all the drama, romance, and high school chaos.
Throughout the 16 episodes, you will be glued to your screen, and fans are still waiting for the next season to come. However, if you haven't watched Twenty-five Twenty-one yet, what are you waiting for? Sign in to your Netflix account now and start watching!
6. She Would Never Know (2021)
This romantic drama is based on a web novel that was released in the year 2017 by the name She Would Never Know. Starring Jin-ah Won as Yoon Song Ah, Kim Ro Woon as Chae Hyun Seung, and Hyun-Wook Lee as Lee Jae Shin.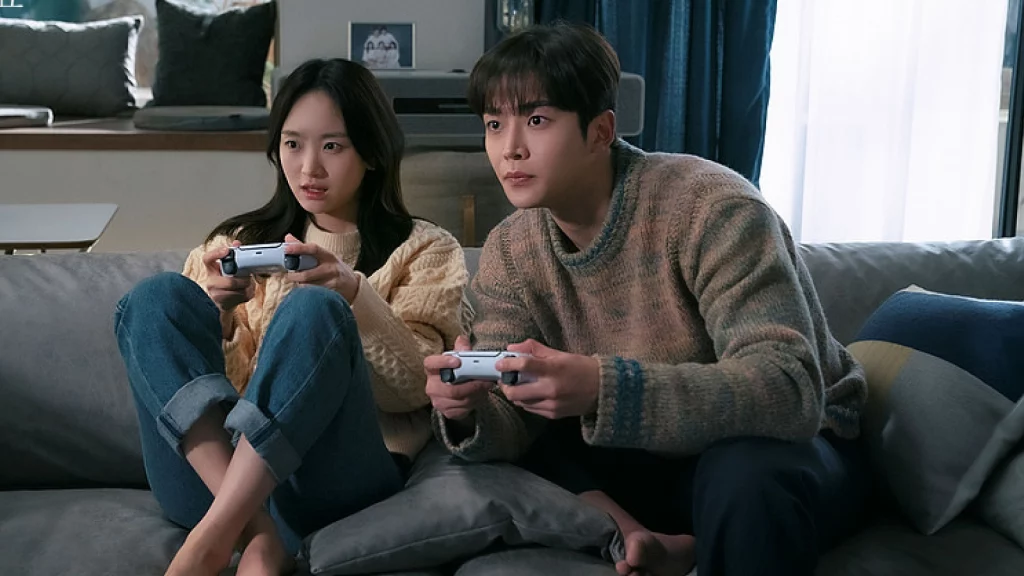 This show has 16 episodes that revolve around the love angle of shy and sweet "sunbae" and carefree "hoobae." Moreover, this show is based on the timeline of the 2010s. The best part of this show is that it's more than just a love story it also talks about the importance of self-love and mental health.
7. Virgin River (2019)
This romantic show is so popular, and all of its 4 seasons are very popular among fans. Moreover, this classic is created by Sue Tenney, and the cast involves Martin Henderson as Jack Sheridan, Tim Matheson as Dr. Vernon Mullins, and Alexandra Breckenridge as Melinda Monroe. However, I cannot miss this one out from the list of romantic shows on netflix.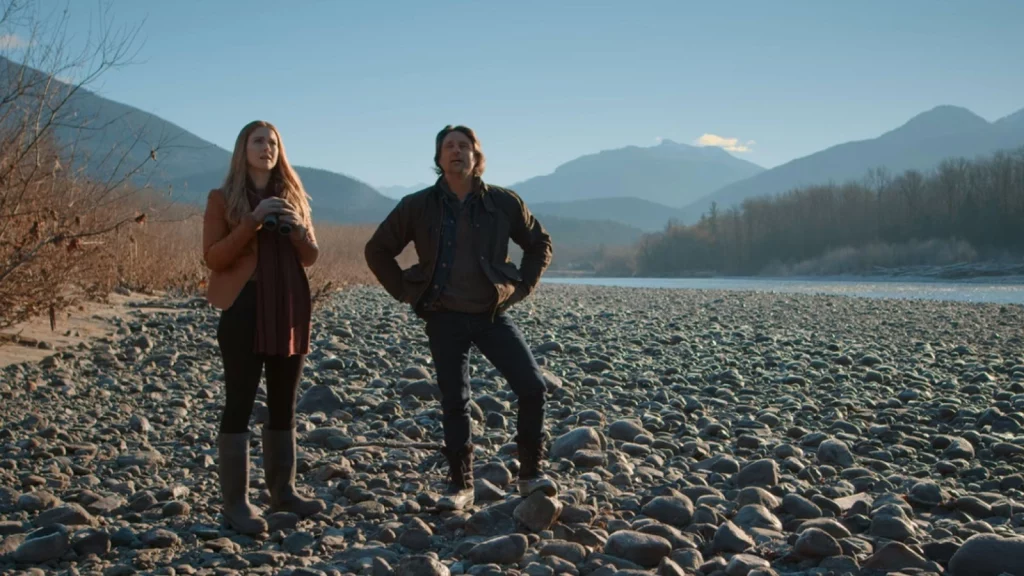 This story revolves around the character of Mel Monroe, played by Alexandra Breckenridge. She is a practitioner nurse in a small town in California. However, this town is not as simple as it seems. There is so much going on in her life, and the people in this town don't trust her. All in all, she is struggling to make this town her home.
However, in between an ordinary life, she might be open to the idea of love. This is such a classic romantic show that you must watch. I personally binge-watched all 46 episodes and fell in love with the storyline of this show. I am sure this one will not disappoint you.
8. Business Proposal (2022)
The regional name for this show is the office blind date which has been recently released on NetFlix. It has 12 episodes in season one, and the star cast includes Ahn Hyo-Seop as Kang Tae Mu, Se-Jeong Kim as Shin Ha Ri, and Min-Kyu Kim as Cha Sung Hoon.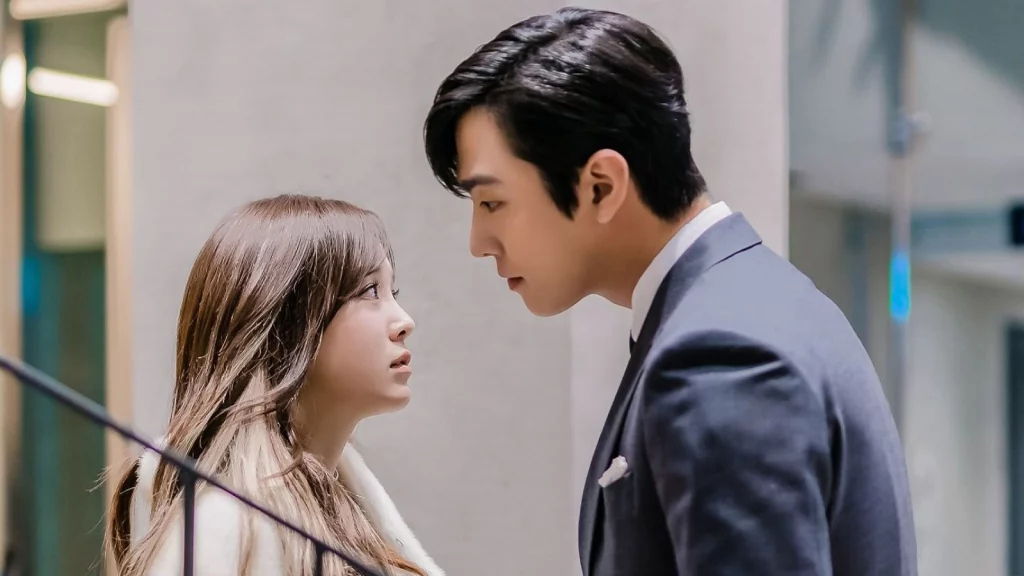 This story is about a friend who tried to play a prank on another friend by being his blind date. However, the prank takes a turn for the good. Anyways I don't want to give you any spoilers.
All I can say is that if you are looking for a romantic show with a hint of comedy. Then you must watch the business proposal on NetFlix.
9. First Kill (2022)
The first kill is one of the top-rated shows on Netflix and is trending on the platform currently. This one is based on a short story written by V.E. Schwab. Moreover, the star cast includes Sarah Catherine Hook as Juliette Fairmont, Imani Lewis as Calliope Burns, and Elizabeth Mitchell as Margot.
We can never get bored of vampire stories, and this one is based in Savannah, Georgia. This is a simple town but has a mysterious side to it. It's the story of lesbian lovers, and they both belong to two opposing powerful families of monsters and vampires.
However, as the story progresses, the nature of their relationship becomes more complicated and complex. Will this love have a happy ending? Find out and watch the first kill. Moreover, the first season only has 8 episodes. This makes the first kill perfect for watching this weekend while you Netflix and chill with your friends.
10. Sex Education (2019)
This was the first show that I watched on Netflix, and since then, it has become my favorite looking forward to the next season. It has an amazing star cast that involves Asa Butterfield as Otis Milburn, Gillian Anderson as Jean Milburn, and Emma Mackey as Maeve Wiley.
Although this one is a comedy-drama, it has so many storylines that are interlinked. This is a high school drama that revolves around the lives of the students of Moordale Secondary School.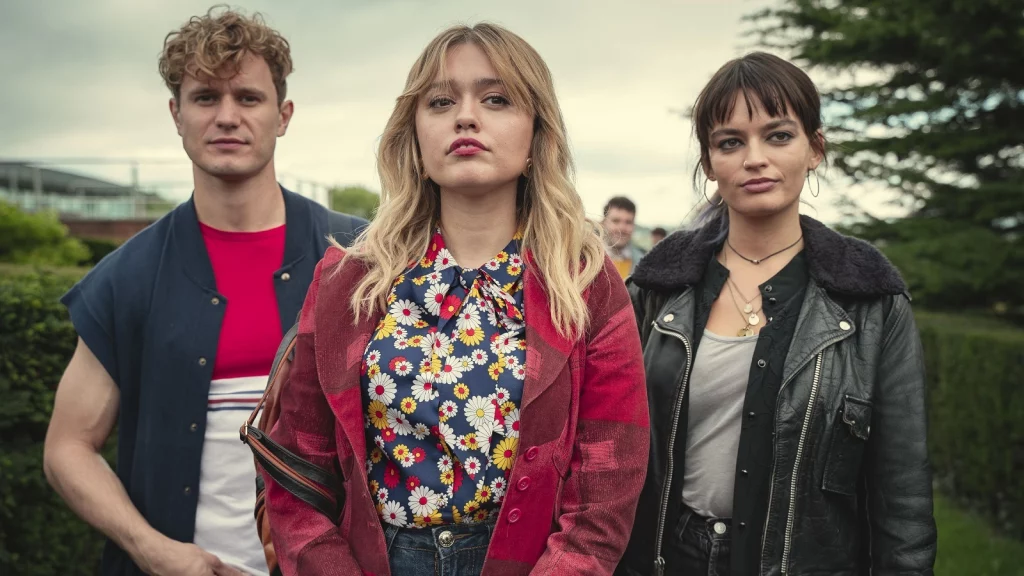 However, this sheds light on the sexual insecurity that most teenagers go through. It's a wonderful way to teach and make people aware in an entertaining way. Moreover, the one thing that I appreciate about this is that they haven't sexualized any of the intense scenes.
It actually talks about the real-life issues that teenagers go through. The protagonist Otis Milburn is the son of a sex therapist and is extremely awkward about the profession of her mother.
Eventually, Otis and Maeve Wiley decide to help their peers with their knowledgeable sex education and therapy, making a good bussiness out of it. However, in this whole bussiness plan, Otis and Maeve go through many ups and downs.
We get to witness so many different problems and storylines you can never get bored of this show.
11. Jane the Virgin (2014-2019)
This full of old school romance is created by Jennie Snyder Urman, starring Gina Rodriguez as Jane Villanueva, Justin Baldoni as Rafael Solano, and Andrea Navedo as Xiomara Villanueva. This show has 4 seasons and 99 episodes.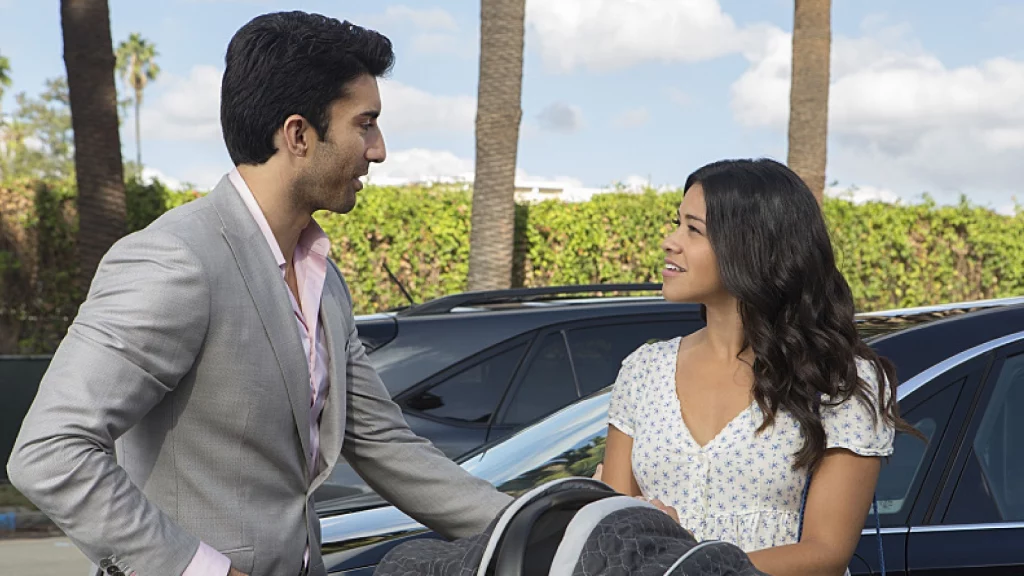 However, the story is about a simple, sweet catholic girl named Jane. she is in a loving relationship she has her whole life planned out. However, her world turns upside down when she accidentally gets pregnant at an IVF clinic due to some misunderstanding.
Moreover, she is now carrying the baby of a handsome billionaire Rafael Solano. The biological father of jane's baby, Rafael, is a cancer survivor. Thus, this was his only hope of becoming a father. However, he was able to convince Jane to carry that baby, and he will take care of everything.
This story is full of drama, comedy, and so much chaos. In between all these complications and mess, Jane and Rafael fell for each other. They share such a pure bond, and now jane is about to give birth to their child. As the story progresses, there are way more twists and turns than we can imagine. Will they get there happily ever after?
12. Young Royals (2021)
Another top-rated romantic drama, and this is created by Lisa Ambjörn, Lars Beckung, and Camilla Holter. Moreover, the star cast includes Edvin Ryding as Wilhelm, Omar Rudberg as Simon, and Malte Gårdinger as August.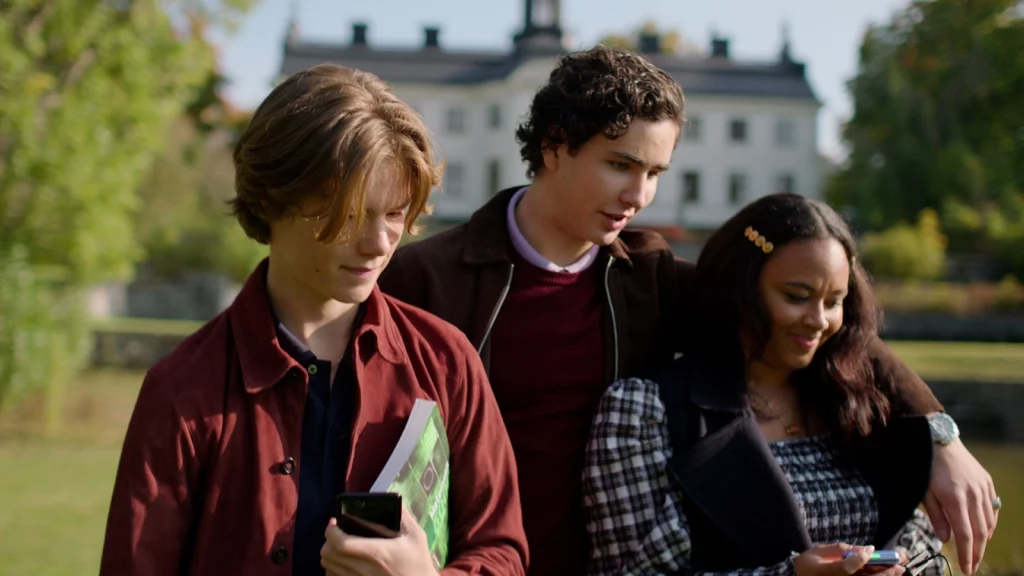 This is the story of prince Wilhelm, and it shows an amazing blend of a queer love story, on the other hand, he also has a responsibility for representing his family. Moreover, as the story unfolds, we get to see a bond and blossom of romance between prince Wilhelm and Simon.
13. It's okay not to be Okay (2020)
This is a really heartwarming romantic drama starring Kim Soo-Hyun as Moon Gang, Seo Ye-Ji, Go Moon Young as Tae, and Oh Jung-Se as Moon Sang Tae. However, this one has to be on my list of romantic shows on netflix.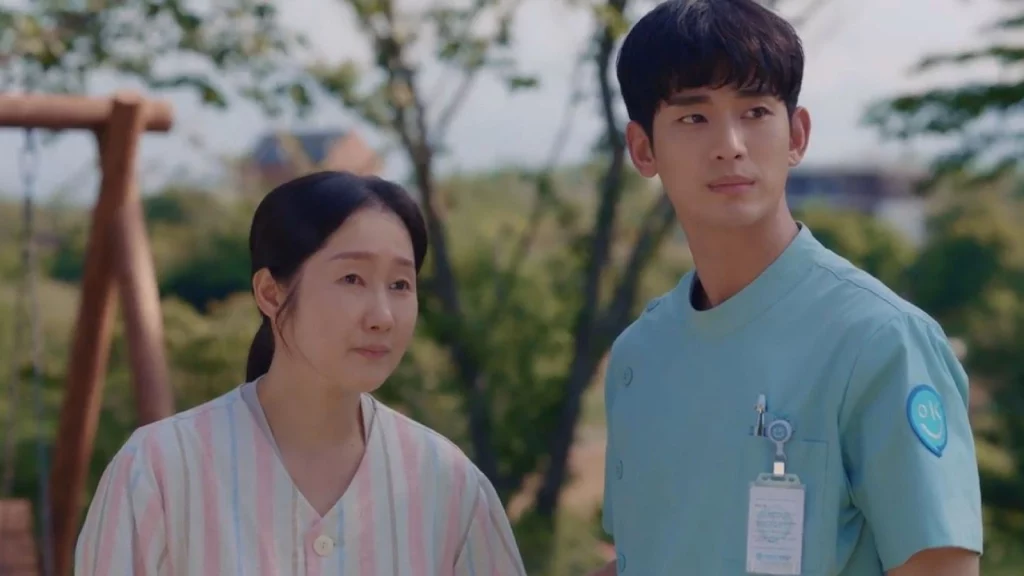 This story is about two introverts and people who don't have room for love in their life. Moreover, it's a story of a guy working in a psychiatric ward. However, his path crosses with a popular writer of children's books.
It's so heart-melting to see two introverts develop a bond and finally has a place for love in their life.
14. Never have I Ever (2020)
This teenage drama is created by Lang Fisher and Mindy Kaling. Moreover, the star cast includes Maitreyi Ramakrishnan as Devi Vishwakumar, Poorna Jagannathan as Nalini Vishwakumar, and Darren Barnet as Paxton Hall-Yoshida.
Being a teenager ain't easy these days, and this show will take you through the chaotic life of an Indian American teenager, Devi Vishwakumar. All of her life decisions are questionable.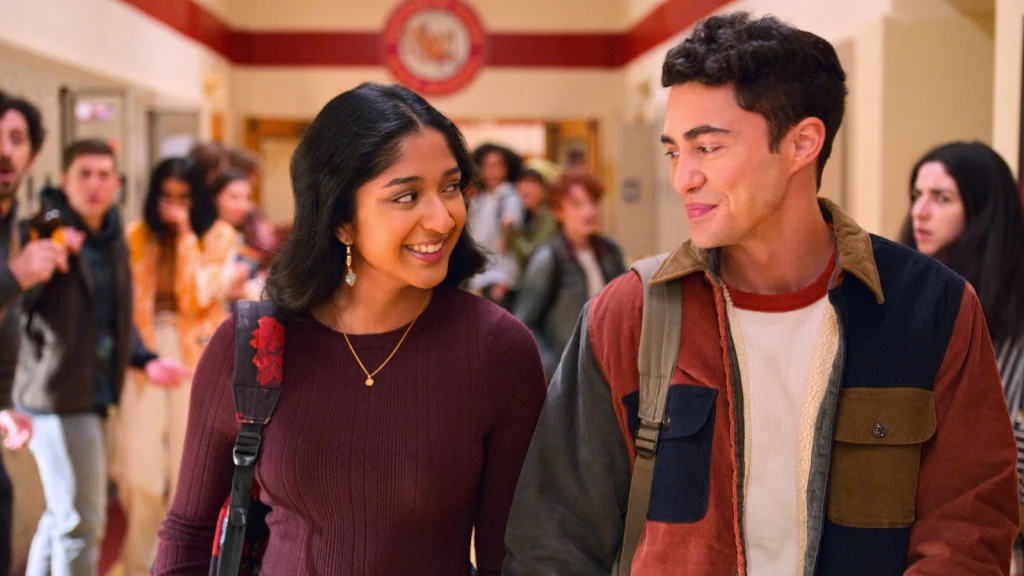 Moreover, she is going through so much drama in her family and in high school. She is dealing with a lot of issues, the death of her father being one of them. Whenever she messed up her life (which she does on a regular basis). She always gets her strength from her father's thoughts and the advice that he has given her.
We saw her dealing with trauma and so much drama and embarrassment in school. That's not all her love life is always the hot topic of the school. However, she ends up dating two guys at the same time.
I know this sounds like a terrible idea but being a messed up teenager, you are going to make mistakes. However, the icing on the cake was her strict single mother. This show has everything from romance, drama, emotions, and much more.
15. Crash Landing On You (2019)
This is one of the most popular romantic K-dramas and if you still haven't watched this, trust me, you are missing out on something really amazing. Moreover, the star cast includes Hyun Bin as Ri Jeong-hyeok, Son Ye-jin as Yoon Se-ri, and Seo Ji-Hye as Seo Dan.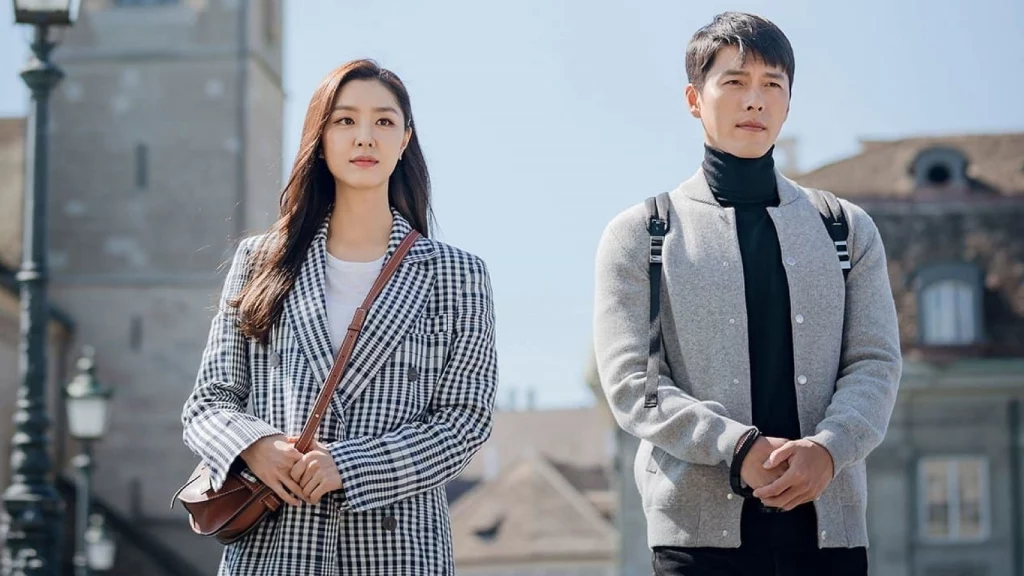 This is the story of a girl who had a terrible paragliding accident and landed in North Korea. This is where she met Ri Jeong-hyeok who is a captain in the Military. However, we get to see the struggle and hardships of North Korea.
Eventually, we can also see both characters has genuine feelings for each other. The military captain is doing everything to protect and hide this girl from everyone. Will there be a happy ending to this tragic story?