Movies allow us to be the hero of our own stories. With the endless sources of entertainment that are now accessible to us. Movies will always be most loved and most enjoyed as they make us feel like the main characters of the stories.
And who doesn't enjoy that? Especially when we watch romantic movies like After. It takes us on a journey and tells us tales that we might never experience in the real world.
Moreover, buying a movie ticket can cost you more than a week's grocery, and you don't even know how that movie will turn out. Will the experience be worth the money?
However, the rise of OTT has solved this issue. Now all the movies are just a click away, and you can watch them from the comfort of your home without having to visit cinemas.
The first platform that gained popularity was Netflix, with so many movies to offer, and that too at attractive prices. People have shown immense interest and response to Netflix.
Moreover, it is a perfect way to spend your lazy afternoons just simply Netflix and Chill!
Netflix has so much binge-worthy content one of the most popular movies on this platform is After, which became fans' favorite just after its release on the platform.
There are so many genres, like thriller and horror, but the romantic genre is enjoyed by everyone.
So today, we will be talking about movies like After to watch on Netflix. These movies will bring out emotions similar to After and will keep the romance flowing.
1. Purple hearts (2022)
This romantic drama is directed by Elizabeth Allen Rosenbaum and written by 
Kyle Jarrow and Liz W. Garcia. Moreover, the star cast includes Sofia Carson as Cassie, Nicholas Galitzine as Luke, and Chosen Jacobs as Frankie.
This is the story of two completely different and opposite individuals, Cassie wants to become a singer and a songwriter, but currently, she is struggling to begin her career.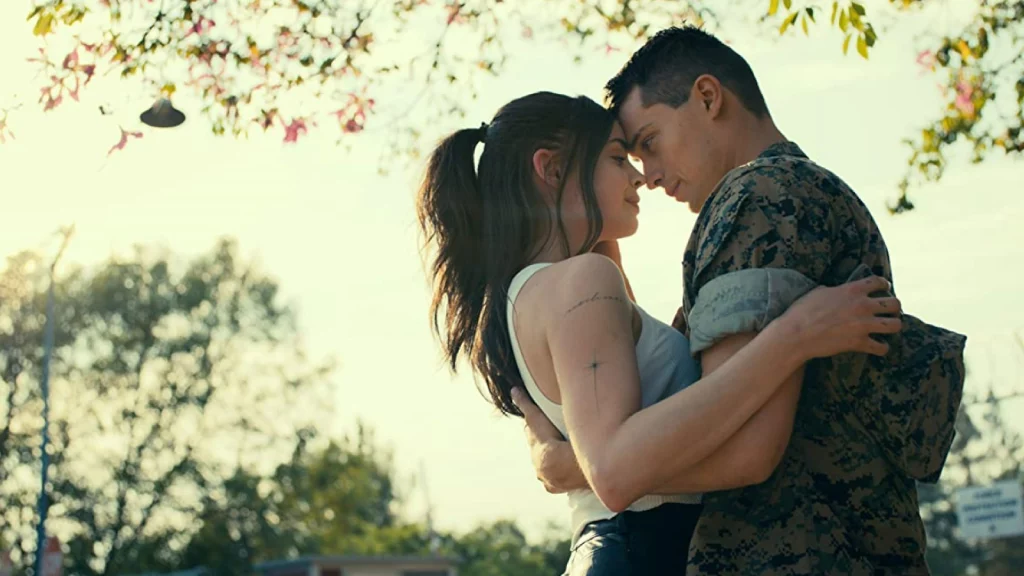 However, on the other hand, there is Luke, a struggling marine who decides to get married to Cassie just for the sake of military benefits. But their fate changes when an unfortunate tragedy strikes them in the middle of nowhere.
Will they be able to tackle this tragedy? This will take you on a roller coaster ride of mixed emotions, and you will fall in love with their journey eventually.
2. The in Between (2022)
This story is directed by Arie Posin and written by Marc Klein. Moreover, the star cast includes Joey King as Tessa and Kyle Allen as Skylar.
This is the story of two souls who couldn't accept the harsh reality of life. A couple met with an accident, and unfortunately, the guy lost his life while Tessa (played by Joey King) survived the car crash.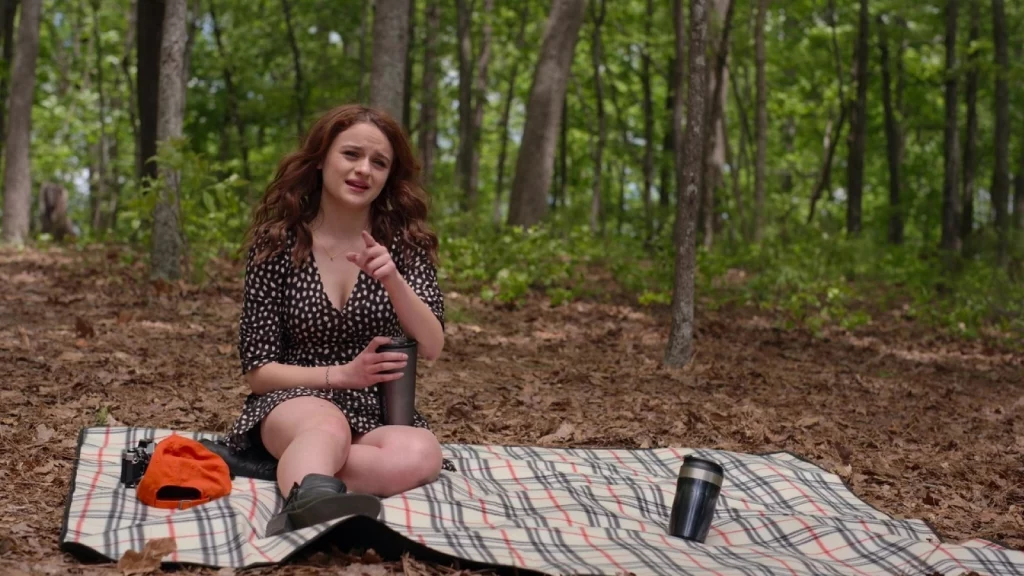 She couldn't digest the fact that her boyfriend was no more. She felt his presence everywhere she goes. There are so many signs that her boyfriend's soul is trying to contact her.
She is in this dilemma because her boyfriend is trying to reach out to her. His soul is stuck somewhere between the two realms.
Is it actually her boyfriend's soul? Or is it her own mind playing games? Find out yourself and add this movie to your watchlist right now!
3. Irreplaceable you (2018)
This tale of inseparable love is directed by Stephanie Laing and written by Bess Wohl. Moreover, the star cast includes Gugu Mbatha-Raw as Abbie, Michiel Huisman as Sam, and Steve Coogan as Mitch.
This is a story of lovers who have known each other since they were eight years of age and are destined to be together forever.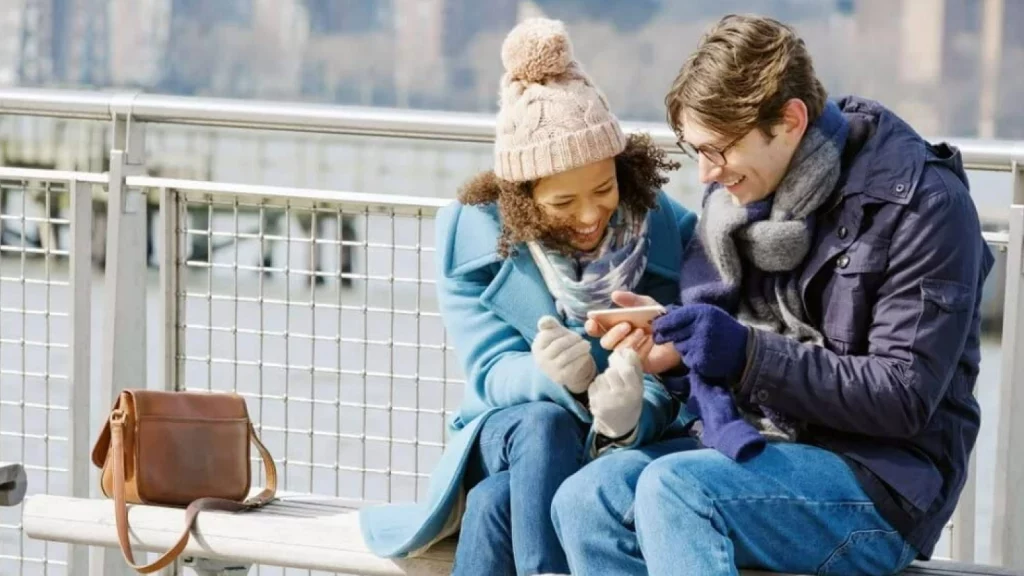 However, destiny has its own plan, and the phrase, till death does us part, came true. As Abbie is suffering from a life-threatening condition, and she wants Sam to find another love as she has very less time left
I bet this will bring tears to your eyes it is so heart-touching that you will start to feel connected with the characters.
4. The Twilight (2008)
This romantic fantasy film is based on the best-selling novel published by Stephenie Meyer and is depicted brilliantly by the director Bill Condon the star cast includes Kristen Stewart as Bella Swan, Robert Pattinson as Edward Cullen, and Taylor Lautner as Jacob Black.
It is a fantasy romance where Bella falls in love with Edward, who is a vampire, and thus, they are willing to sacrifice everything so their love can last.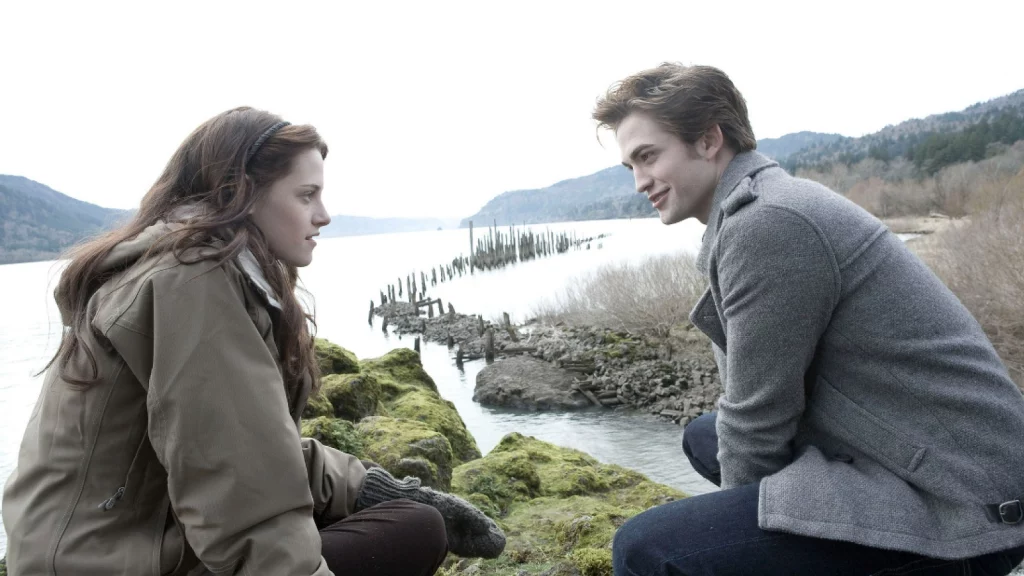 However, there is also a constant chaos between vampires and wolves. Both Edward and Bella want to remain together till the end of the time, which involves Bella turning into a vampire.
The whole Twilight series involves 5 films that are incredibly loved by the audiences, and it's a story of eternal love.
Moreover, This movie broke so many records at the box office, and the whole series has collected over $3.346 billion worldwide.
5. 365 days (2020)
It's an intense romantic film directed by Barbara Bialowas and Tomasz Mandes and is also written by Tomasz Klimala, Tomasz Mandes, and Barbara Bialowas.
Moreover, the star cast includes Anna-Maria Sieklucka as Laura Biel and Michele Morrone as Massimo Torricelli.
This is a story of a mafia don who constantly had visions of a girl but couldn't find her. Once he finally saw the woman of her dreams, and with all his power, he kidnaped her and made a deal with her.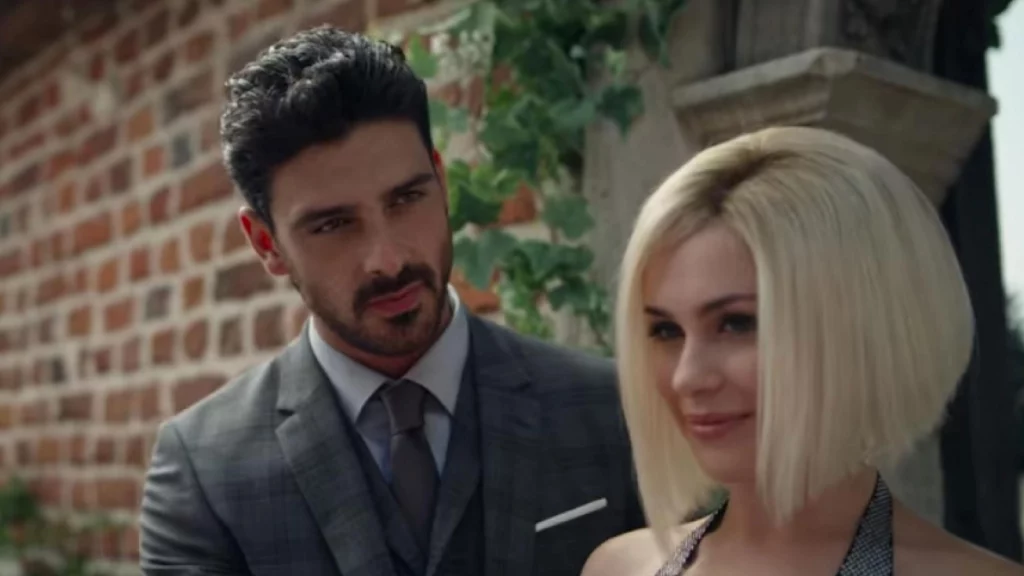 Massimo gives Laura 365 days to know him and fall in love with him, and if she still wishes to leave him, she can, but till then, she has to accompany Massimo everywhere.
As he couldn't stop thinking about her, he wanted to give her an opportunity to know him instead of throwing himself at her. He sticks to his words and gives Laura everything she wants.
This shows how a man who has everything literally is still struggling for love. Moreover, This movie has some intense scenes, so choose your partner wisely.
6. Hello, goodbye, and everything in Between (2022)
This teenage romance is based on a novel and is directed by Michael Lewen and written by Amy Reed, Ben York Jones, and Jennifer E. Smith.
Moreover, the star cast includes Jordan Fisher as Aidan and Talia Ryder as Claire.
This movie has to be on the list of movies like After to watch on Netflix. This is a story that this generation will relate to the most as it talks about how we are so afraid of heartbreaks. This is the story of two teenagers who have just completed high school and are about to start a new life in college.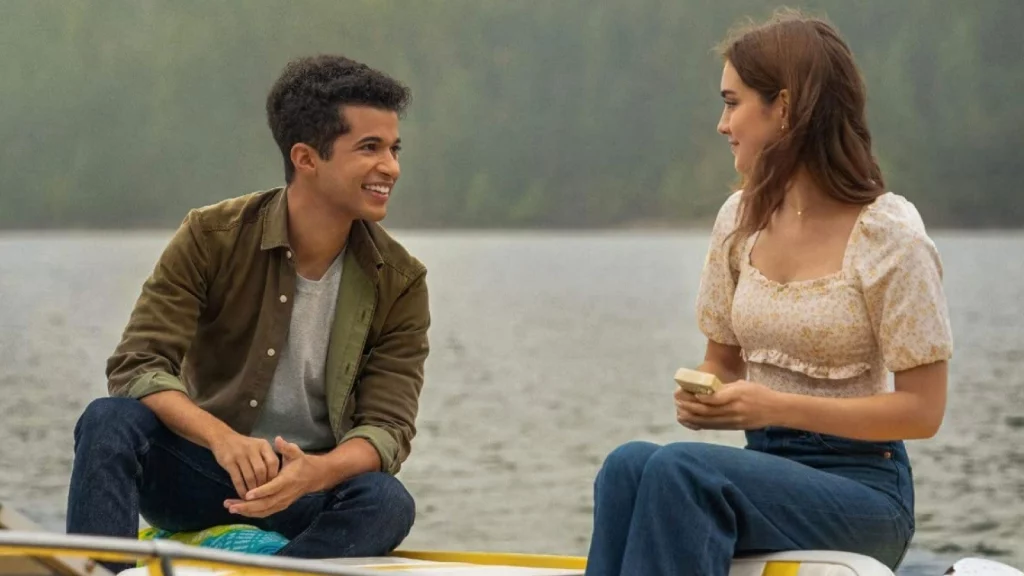 However, during that interval, they met each other and decided to keep things casual as they want to be practical and were not prepared for the challenges that come with a long-distance relationship.
Hence, they decided to keep their relationship casual, and they made a pact to part ways before they get enrolled in college. But destiny has its own plans. No matter how hard you try to be practical, love always finds its way into your life.
7. The Kissing Booth (2018)
This is also a teen romance drama based on a novel written by Beth Reekles and directed by Vince Marcello.
Moreover, the star cast includes Joey King as Shelly 'Elle' Evans, Jacob Elordi as Noah Flynn, and Joel Courtney as Lee Flynn.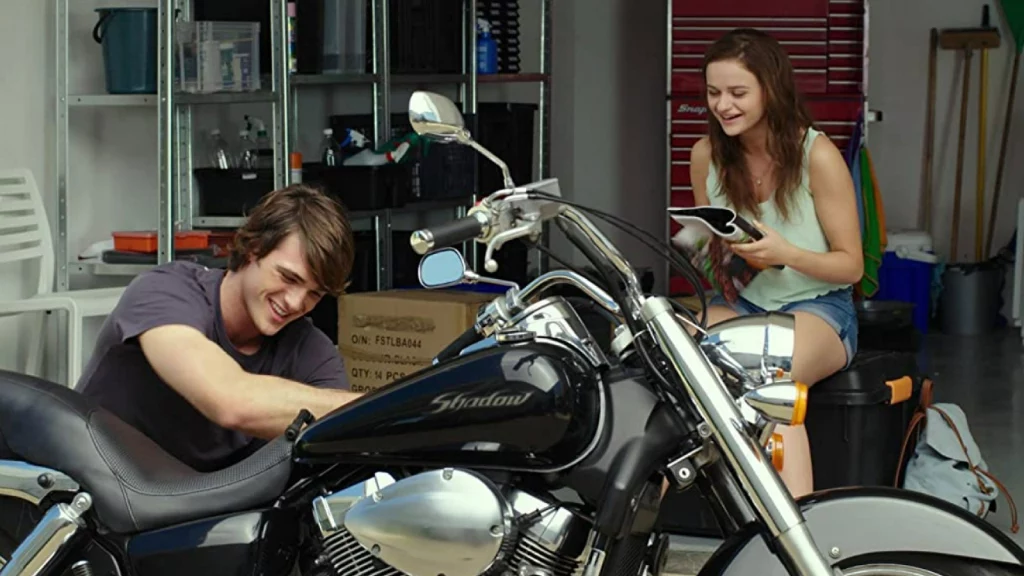 This is the story of Elle, who has a crush on her best friend's brother. She is too shy to express her feelings to Noah, and when she and her best friend Lee organized the Kissing Booth for fundraisers.
That was when she got the chance to kiss Noah (her crush) and confess her love. This film is full of high school drama and romance. It is a lighthearted movie that you will definitely enjoy, and this will remind you of your first crush.
8. The Notebook (2004)
This classic romance is based on a best-selling novel written by Nicholas Sparks, and the film is directed by Nick Cassavetes.
Moreover, the star cast includes Gena Rowlands as Allie Calhoun and James Garner as Duke, and Rachel McAdams as Allie.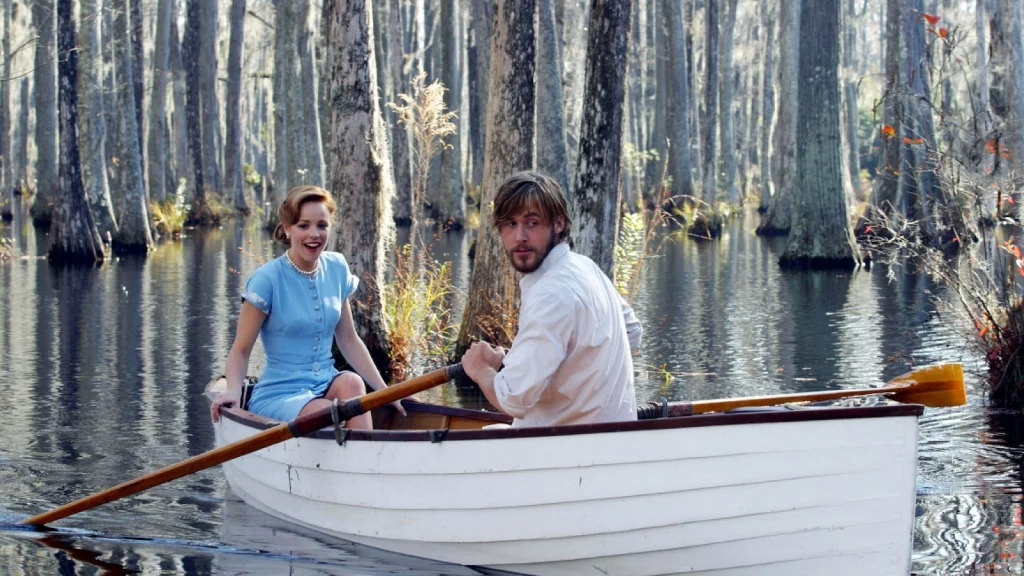 This movie is considered a classic and an iconic romantic film. This story talks about a love that is beyond any boundaries of caste and status. Moreover, this is inspired by the true story of the author's grandparents.
This story will restore your faith in love again. Watch this heartwarming movie on NetFlix today.
9. Along for the ride (2022)
This movie is based on a novel written by Sarah Dessen, and the film is directed by Sofia Alvarez. Moreover, the star cast includes Emma Pasarow as Auden, Belmont Cameli as Eli, and Laura Kariuki as Maggie.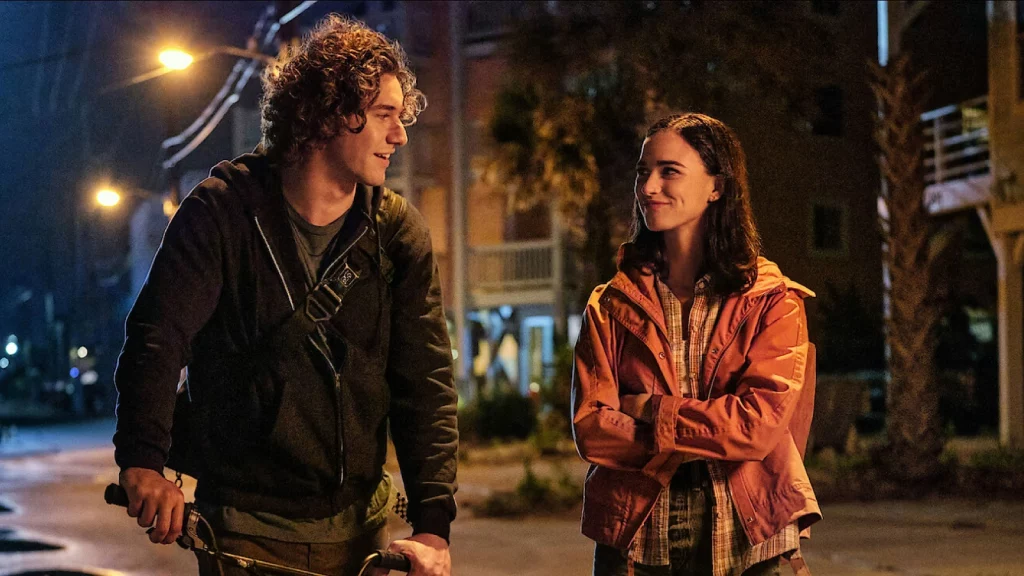 This story is about two insomniacs who share their experiences of life and enjoys each other's company while the whole town sleeps. This is so simple and yet a beautiful love story.
This movie depicts how two souls found a companion in each other. It will remind you of your carefree teenage years.
10. The Perfect Date (2019)
This rom-com is directed by Chris Nelson and is written by Steve Bloom and Randall Green. Moreover, the star cast includes Noah Centineo as Brooks Rattigan, Laura Marano as Celia Lieberman, and Camila Mendes as Shelby Pace.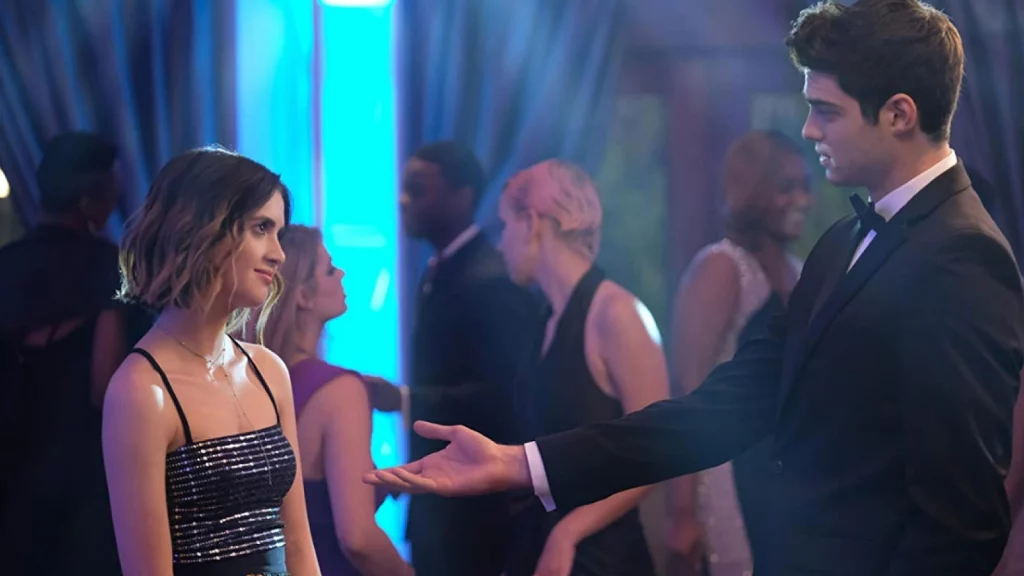 This story talks about the present generation and how we have an app for everything, so why not love? In this story, Brooks Rattigan, with the help of her developer friend, Murph, creates an app where he sells himself as a plus one.
He offers girls to accompany them to social gatherings and to go on dates with them so they don't feel lonely. However, his idea begins to bloom, and that is when he needs to rethink what he is doing.
11. To all the Boys I've Loved Before (2018)
This romantic drama is based on a novel by Jenny Han, directed by Susan Johnson, and the screenplay is written by Sofia Alvarez. Moreover, the star cast has 
Lana Condor as Lara Jean and Noah Centineo as Peter.
This franchise has 3 films, and it talks about the life of teenage girl Lara Jean. she is a hopeless romantic and old school when it comes to love she believes in a love that lasts forever.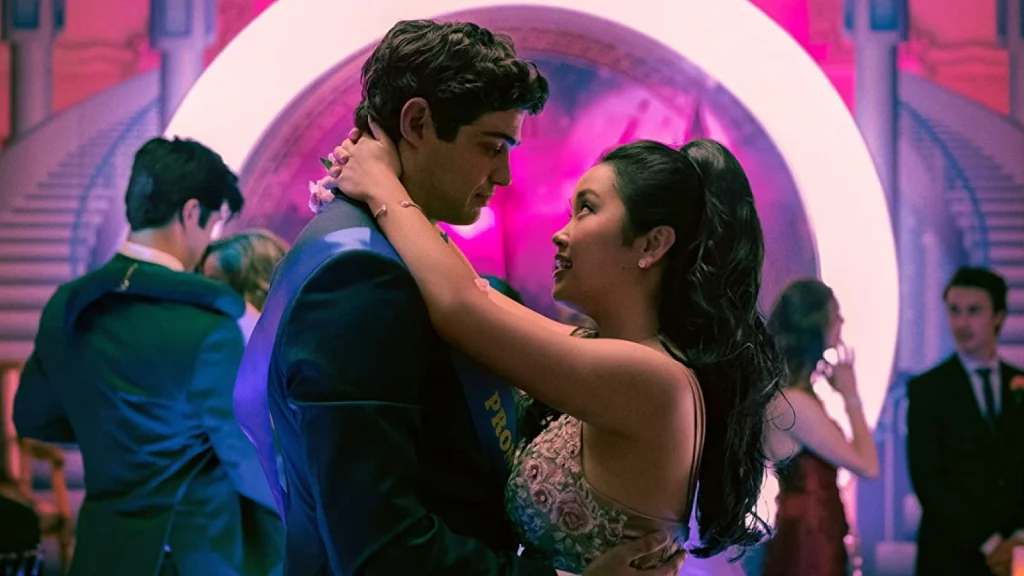 Although she is too shy to express her genuine feelings to her crushes, she has written letters for her crushes but never had the courage to actually send the letters.
However, the story takes a twist when her mischievous little sister Millie decides to send the letters. It creates chaos in the simple life of this teenager.
Eventually, she finds the love of her life in Peter Kavinsky, who receives one of her letters. This is such a simple yet beautiful love story.
12. Holidate (2020)
This rom-com is directed by John Whitesell and written by Tiffany Paulsen. Moreover, the star cast includes Emma Roberts as Sloane, Luke Bracey as Jackson, and Kristin Chenoweth as Aunt Susan.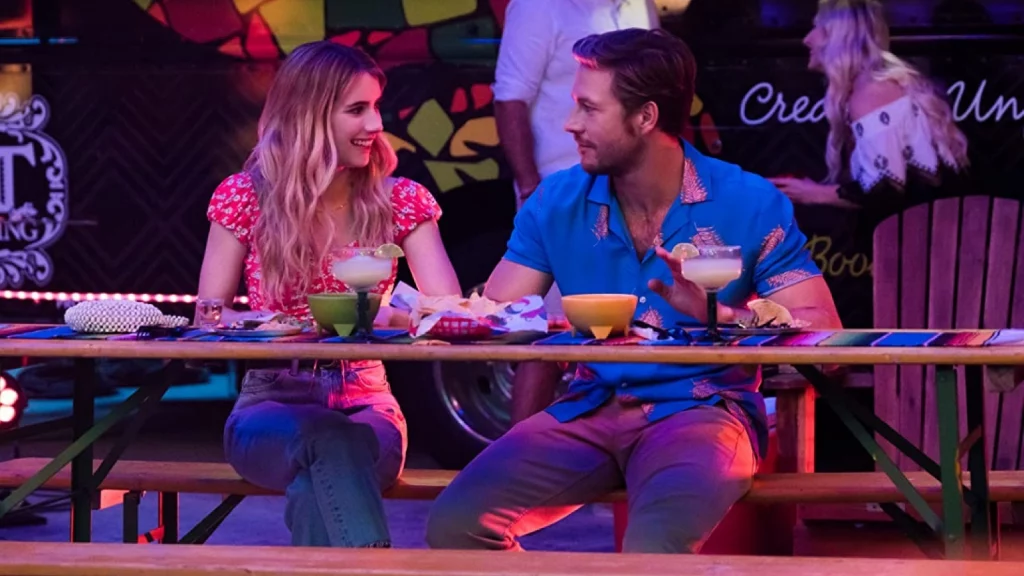 This is the story of two people who have had some terrible experiences in dating and couldn't find a partner. Thus they decided to accompany each other and be each other plus one for the holidays.
So that they don't have to waste their time going on silly dates that turn into nightmares. However, while accompanying each other, they fell in love eventually and found a perfect partner for the holiday season.
13. To all the bright places (2020)
This romantic drama is directed by Brett Haley and written by Jennifer Niven and Liz Hannah. Moreover, the star cast includes Elle Fanning as Violet, Justice Smith as Finch, and Alexandra Shipp as Kate.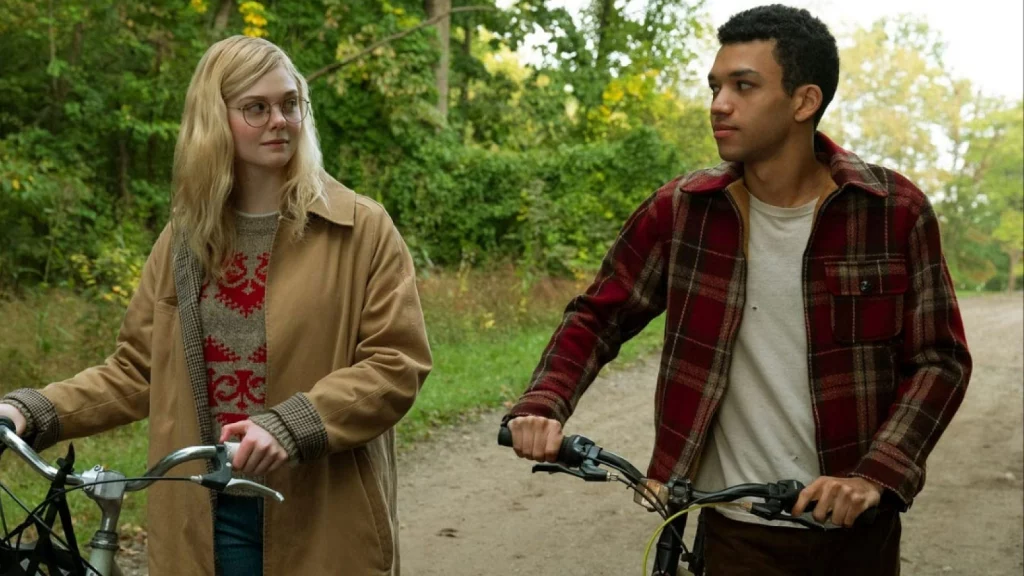 This is the story of two people who have had a tough past, and they are still struggling with the emotional scars that they have. However, they came together to share and understand each other's journey.
While on their journey towards healing, they explore together how many small and little experiences can mean to you. 
There is so much to learn from this movie it shows how love can heal even the deepest of scars. Therefore add this film to your list of movies to watch on Netflix.
The Bottom line
While Netflix and Chill have become the idea of a perfect evening. After having a look at the above list, I hope you now know what to watch this weekend.
Add the above list of movies to your watchlist today, and you are sorted. These movies will give an experience similar to After. Moreover, these films will take you on an emotional rollercoaster ride.
Furthermore, it will restore your faith in love all over again.