Thriller movies will always be our favorite, and "I See You  " is also on the list. The most interesting part of this genre is that it's actually not a genre but an element. 
Have you noticed that no matter what kind of genre we are watching, it can be horror, psychological, science fiction or action, or thriller, it can be added to anything? 
Nowadays, horror movies are not only horror but thriller movies too. The very concept relating horror with ghosts has become old now. Nowadays, typical-looking horror movies can end up being murder mysteries. 
I See You is one of those movies which is known to surprise its audience in the end. The plot is full of twists and turns, which makes it more complex and interesting. 
In this article, we'll talk about 10 interesting movies like "I See You" that will change your perception of what fear looks like. But before that, let's discuss "I See You" briefly. 
So, the movie starts with a scary scene where we see a boy named Justin being kidnapped by an unknown force. It looks like a ghost. The scene then shifts to two detectives who have come to investigate the case.
Detective Greg and Spitzky find several pieces of evidence. Spiutzy doubts that it's the same kidnapper that they were searching for, but maybe they have imprisoned the wrong one.
The actual criminal is still roaming the streets freely. Some weird things start happening in Greg's house. His wife has an affair with another man, who gets killed later in the house.
Through the end, we come to know that, behind all these, there are two people, Mindy and Alec. They just scare people for fun, but this fun turns serious when Alec ties up Greg's son.
In the end, it was revealed that Greg was the kidnapper whom Spitzky was searching for earlier. Alec was one of his victims.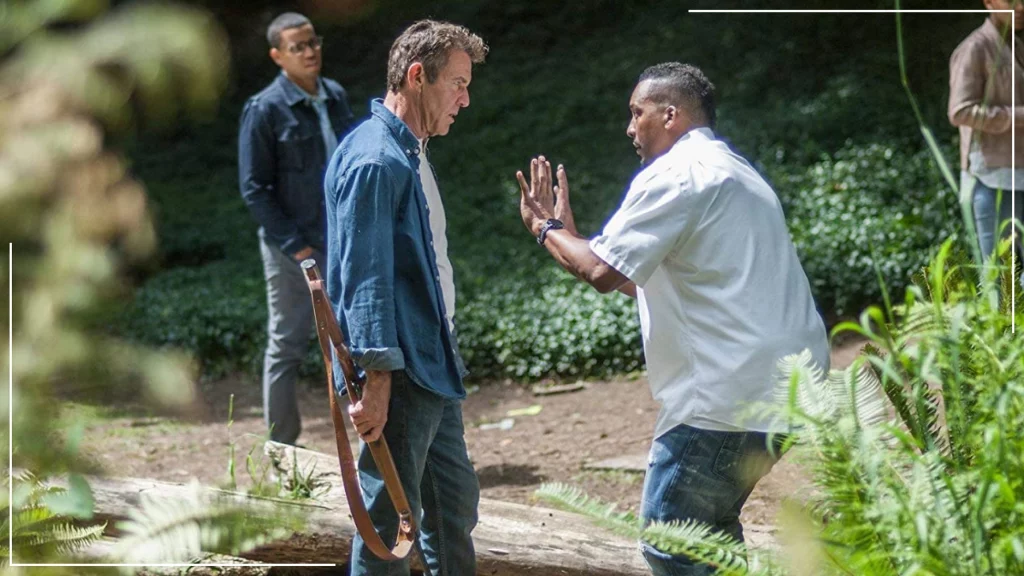 1. The Intruder (2019)
We don't care about others, but "The Intruder" is one of the best creations of director Deon Taylor. 
Actors like Micheal Ealy and Megan Good, who recently represented the Sentinel Awards, have done a great job. The story includes everything, love, lust, regret, and, yes, crime too. 
The story portrays a couple, Scott and Annie, who have recently moved into a new home that they have bought from a man called Charlie. Though everything seems pretty normal, things start taking an ugly turn when Charlie, the previous owner, starts coming closer to Annie. 
Scott doesn't like the fact and remembers the time when he cheated on his wife with one of his colleagues. 
Scott, with the help of his friend, Mike, finds out that Charlie is actually mentally ill and he had killed his wife because she wanted to divorce him.
Later, when Scott finds Charlie assaulting his wife, he kills him after prolonged hours of hide-and-seek situation.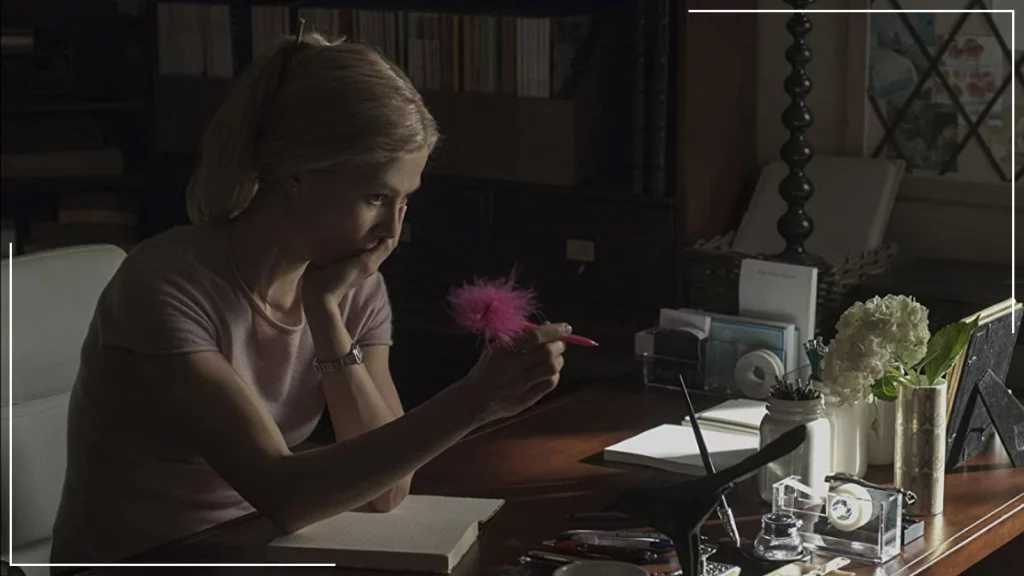 2. Gone Girl (2014)
Gone Girl will show you how terrible the human brain can sometimes be. The story is about a couple who are suffering from their not-so-good relationship. The husband thinks that her wife is the victim, but the later events reveal that the victim is actually the criminal. 
Directed by David Fincher, known for "The Game," the movie features a married couple who are not faithful, just like we saw in the movie "I See You." 
So the movie starts with a depressed husband who has been searching for his missing wife. From the very beginning, you'll think that her wife is a victim and someone must have kidnapped her.
The pieces of evidence tell the same. But in the end, the viewers come to realize that she is the actual culprit and is doing some horrible things out of lust. 
But do you know what happened in the end? Her husband forgives her for everything and chooses to keep her marriage.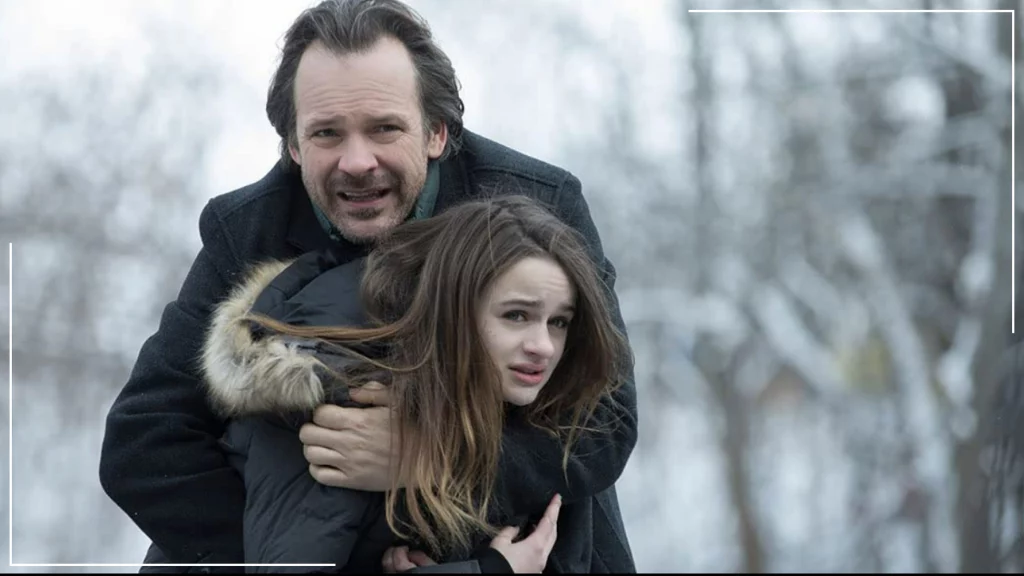 3. The Lie (2018)
Movies like "I See You" are known for their shocking end and the confusion it creates between the truth and the lie. 
"The Lie" will just make your jaws drop. The movie starts with a terrible accident of Kayla pushing her friend Britney off the bridge. 
Kayla's father tries his best to find the body but can't and decides to remain quiet about it. But things start getting worse, and later, police also get involved and start suspecting Kayla.
Rebecca, Kayla's mother tries her best to defend her daughter, but in the end, the police start chasing her. Getting caught, she reveals that Britney is not dead.
 Britney also appears and tells everyone that it was all a plan to bring her divorced parents closer and live a happy life. 
Moreover, the movie stays open-ended. The audience can't know whether her parents actually got back together or not, along with other mysteries. You need to solve them.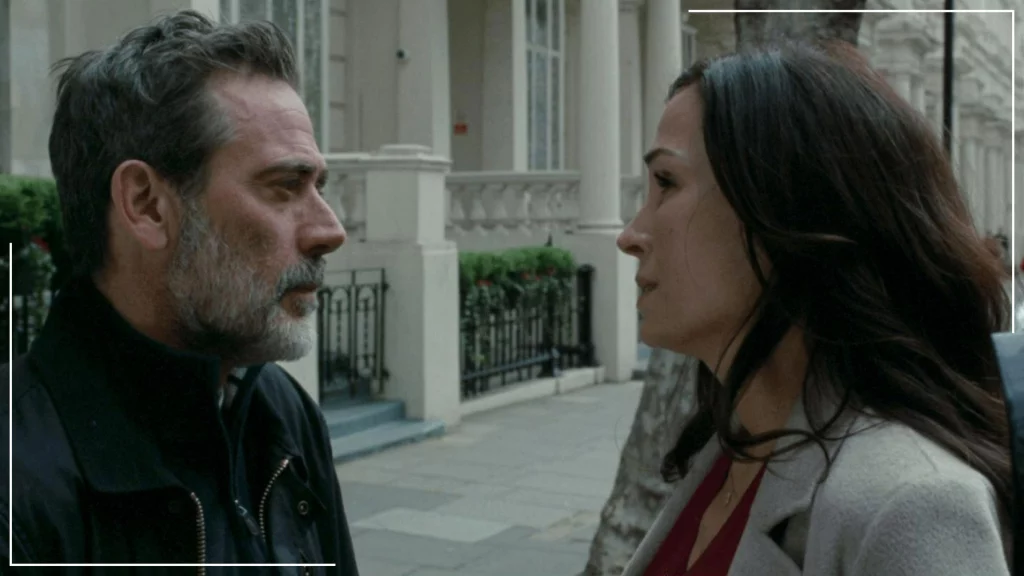 4. The Postcard Killings (2020)
The Postcard Killings, directed by Danis Tanovic, stars actors Jeffrey Dean Morgan, Famke Janssen, and Cush Jumbo. 
This movie is more about hints and murders. The story begins with a father's attempt to find out who killed his daughter while she was on a honeymoon with her husband in London.
But isn't able to do everything on his own. Therefore, he took the help of a journalist. Later they started receiving postcards where the murderer had described his murders and given hints. 
That's why the movie is called Postcard Killings. The ending is not disclosed. So, in order to find out, you need to get your popcorn ready and watch the movie. 
5. My Son (2021)
The story of "My Son" revolves around a father desperate to find his missing son. Christian Carion directed this movie. Actors James McAvoy and Claire Foy have played pivotal roles.
Edmond is on a mission to find his missing son. He was called by the police earlier. He calls his ex-wife, who is currently living with her new partner Frank. 
Eventually, Edmon starts suspecting Frank for his son's kidnap and blames him. Moreover, he hurts him physically and makes him unconscious. Meanwhile, he finds his phone in Frank's pocket and sees some videos.
It was his son's kidnapping location. He saw a car and tried contacting him. Later, he successfully finds out about the kidnapper gang and successfully saves his son.
But the police have to take him into custody because he has been involved in criminal activities in between all these things.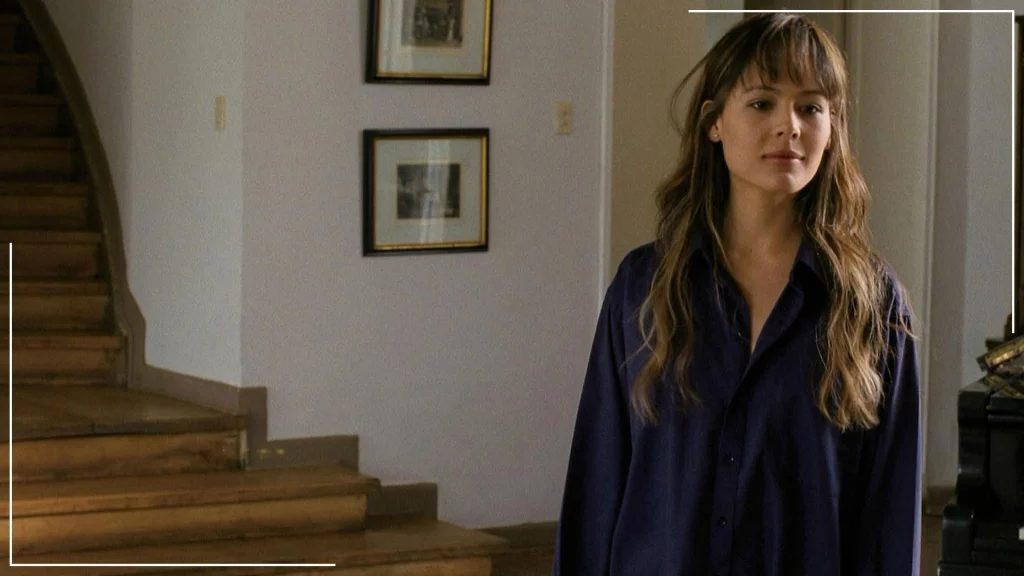 6. The Hidden Face (2011)
The Hidden Face is a movie about jealousy that becomes so gruesome till the end that it looks like a murder.
The story is about a wife trying to get his husband's attention. It starts with a note that the husband found. It's his wife telling him that she is going away from him. 
He starts drinking and eventually falls in love with someone else. The lady then moves to the place he used to share with his wife.
The girlfriend then starts to notice some weird noises in the bathroom.
The ending reveals that the house is not haunted. It was the wife calling out for help to come out of the chamber she was hiding in previously, faking his disappearance. 
She did it because she wanted to take revenge on her husband. The girlfriend decides not to help her, but eventually, she does.
Later, the wife traps her in the chamber and gets out of the house. The movie ends by showing the girlfriend waiting in the chamber so that someone can bring her out.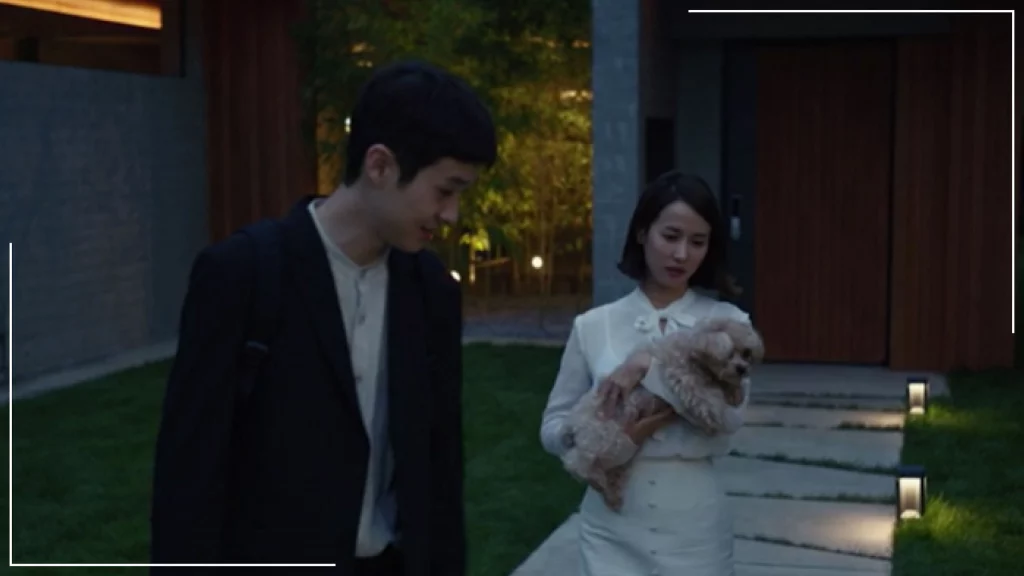 7. Parasite (2019)
Parasite is one of the best Korean movies of all time. The story revolves around two families, the Kims, and the Parks. Kim siblings belong to a poor family, hardly meeting its ends. Fortunately, they got the opportunity to get a job as an art teacher in the Parks' House. 
They faked their identities and got jobs. Gradually the entire Kim family saved its place in Parks' house. 
Gradually, the Kim family started taking advantage of the money, just like parasites live. But eventually, things get messed up, and everything gets revealed. 
But Kims don't get caught. Moreover, they murdered the Parks. The movie then ends with a scene where we see the father still being caught in a secret chamber of the house, which is now owned by a German family.
His son writes letters to him telling him that one day, he will buy the house and will get reunited with his family. The extremes of human greed are portrayed brilliantly in this movie.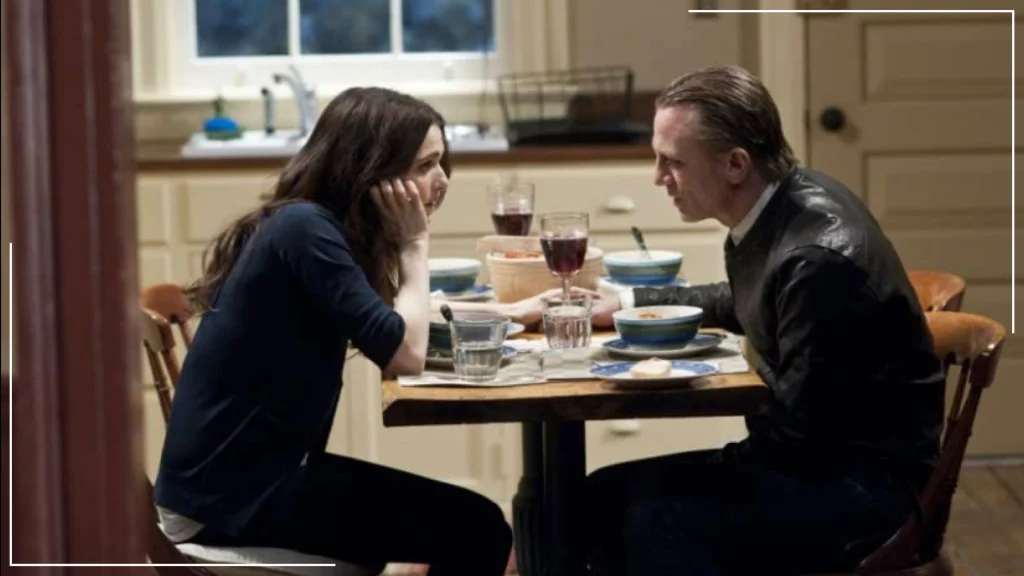 8. Dream House (2011)
Daniel Craig, known as James Bond, Rachel Weisz, Naomi Watts, and Marton are seen playing different roles in this movie.
The story begins with a writer who has bought a house so that he can focus on his new book. The house is beautiful. But after a few days, he starts noticing some paranormal activities and wishes to investigate it.
He asks for the help of his neighbor Anne. But her husband refused. The next part is shocking. The writer then comes to know about the history of the house. A man killed his wife and two daughters and went to a mental asylum.
The murderer was none other than himself. He has forgotten everything because someone hit him in the head at that time.
The later events reveal that it was a guy called Boyce whom Jack hired to kill Anne. But he entered the house of the writer by mistake and killed them.
In the end, we see that his current wife and daughters are actually the spirits of his dead wife and daughters who were with him so that he can eventually find the truth.
Moreover, The man then releases his book called "Dream House." It is about what happened to him in that house.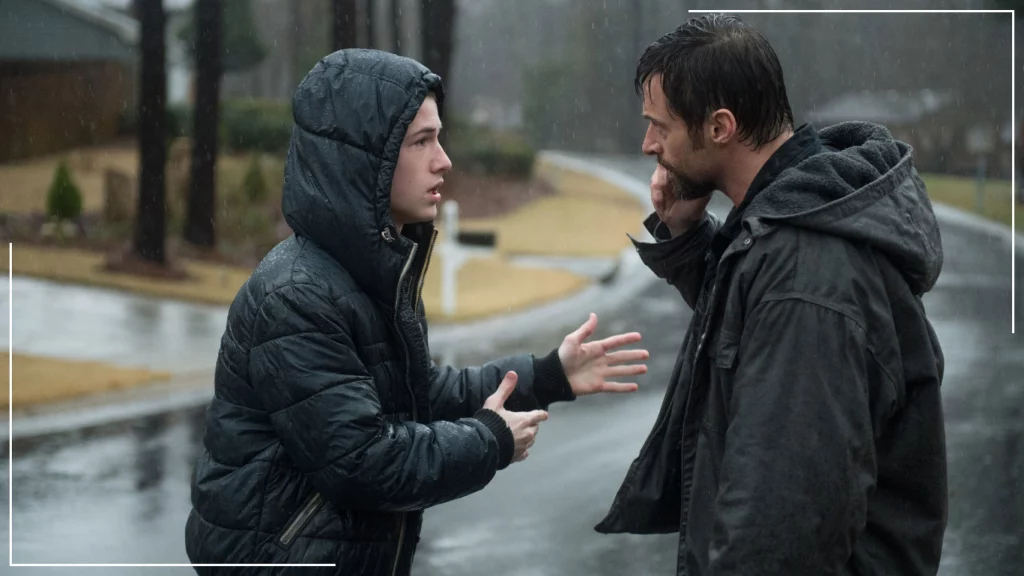 9. Prisoners (2013)
Denis Villeneuve directed the movie. The actors are Hugh Jackman, Melissa Leo, and Jake Gyllenhaal. 
The story begins with two kids going missing. A detective is assigned to look into the matter. Keller, the father, and Loki start working together. 
They suspect a man but later find out that he is innocent, roaming around confused and exhausted. They got a hint. It led him to the man's mother, Holly. 
In the end, we come to know that she was the one who actually kidnapped the children. 
It was nothing but an act of revenge. She did this because she wanted to take revenge for her son's murder. 
The movie talks about what a human grudge looks like and to what extent humans can go to take out their grudge or take revenge.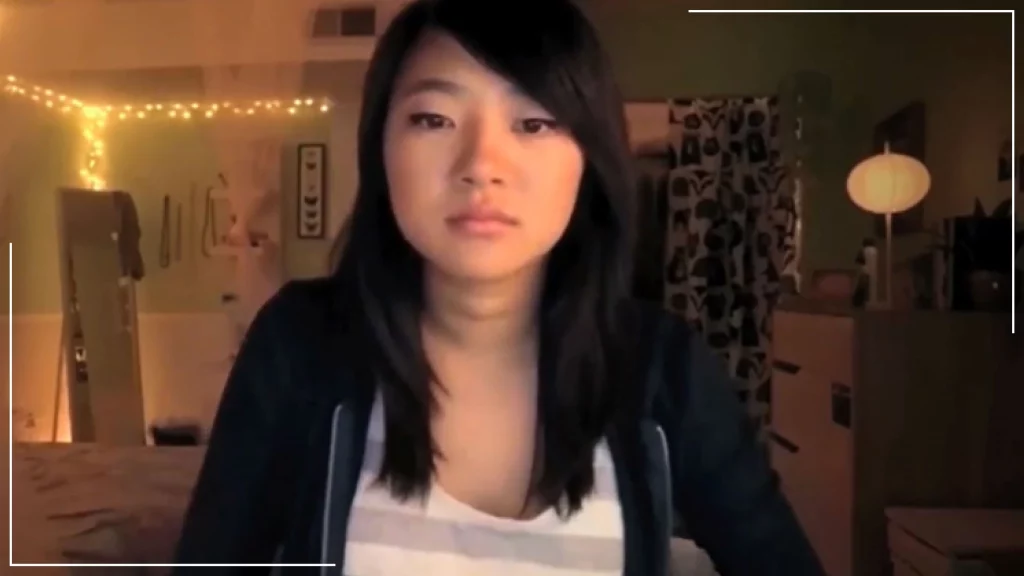 10. Searching (2018)
"Searching" reveals the horrors of the internet. A father, devastated, is searching for his daughter. His daughter suddenly disappears. At first, father David thought she had gone to her Piano classes.
The assigned detective tells him that she is dead. At her funeral, he finds out about some secret circumstances and some online evidence that reveals some underlying truths.
In the end, the viewers find out that the detective is the one behind all of these. She actually had a crush on her, and all the twisted things that she did were just to get close to her. 
But things went in some other direction. Later, she also tells the truth about where she is. David successfully finds her.
The movie ends with Margot enrolling in Piano classes. So, what's so special about this movie? It portrays events that are very familiar. You'll feel like it can happen to you as well. In short, the modern horrors.
Conclusion
You know, the best thing about these movies is that there is no ghost, but they can scare you more than the typical horror movies.
It shows how simply things can take evil turns and make someone's life miserable forever.  If you are a horror or thriller movie freak but are getting tired of the typical ritual and black magic-based horror movies and want something different this time.
Movies like "I See You" are waiting for you. One tip that we would like you to give is that whenever you watch "I see you" or other movies like this, make sure to be attentive. If you miss the point, you may not be able to understand the story. 
Here's a bonus article for you – 9+ Movies Like Obsessed that are about Unrequited Love.