The Upper East Side of New York is one of the most affluent areas where one can see luxury and opulence overflowing. Well known for its rich townspeople, upscale and modern skyrise architecture, and whatnot. Not just that, Upper East Side New York hotels are quite fancy when it comes to the interiors, comfort, and food. 
If you are in New York and decided to drive to this Manhattan neighboring area, you are in for a visual and sensory treat. After having a tour of the place, you will need a comfortable yet deluxe hotel for your stay. 
This is exactly what you can expect from these 10 posh Upper East Side New York hotels. Let's know everything about them, from spaces to host events, in-house services, and amenities to their respective locations. 
The Gardens Sonesta ES Suites New York
Located discreetly in a private and exclusive street which is perfect for the ones who are here to shop till they drop. They aim to make your visit to NYC more like home. Moreover, the Manhattan cityscape around the hotel will give you an urbane feel. The ones who are here for some business propositions are most welcome to book their suites.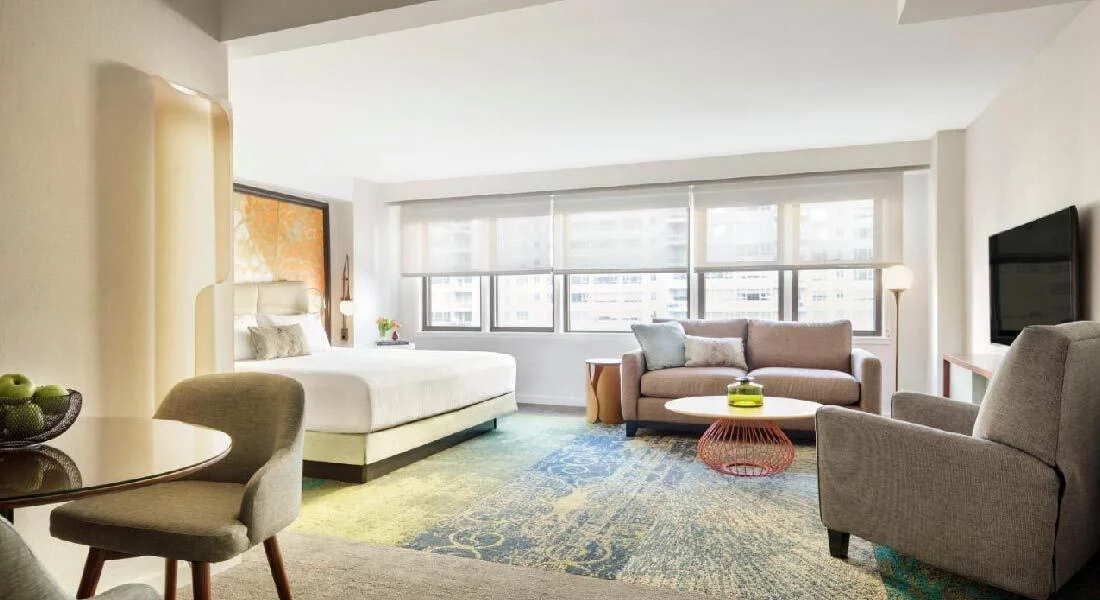 Amenities: No hotel is a proper one without extensive features or services. The Gardens Sonesta is one of them. The moment you arrive at the hotel, the valet parking will take care of your car, so you can go and book a room for yourself. Furthermore, pet parents can get their furry babies as it is a pet-friendly place. 
Every room is spacious and has a lightning-speed internet facility. Fitness junkies will also adore this hotel, as there is an in-house fitness center. Just near the reception area, there is "The Cupboard," which has an assessment of gifts, souvenirs, snacks, and sundries. Some of the other facilities you can enjoy there will only be possible once you stay there.
Location: 215 E 64th St, New York, NY 10065, United States
Phone: +1 212-355-1230
Website: https://www.affinia.com/
The Pierre, A Taj Hotel
This Upper East Side, New York hotel is the only Forbes Five-Star and AAA Five Diamond property on Manhattan's Upper East Side. Ever since 2009, it has religiously bagged the AAA Five Diamond Award every single year. Personally, it is one of the uptown NYC hotels that I ever want to stay in.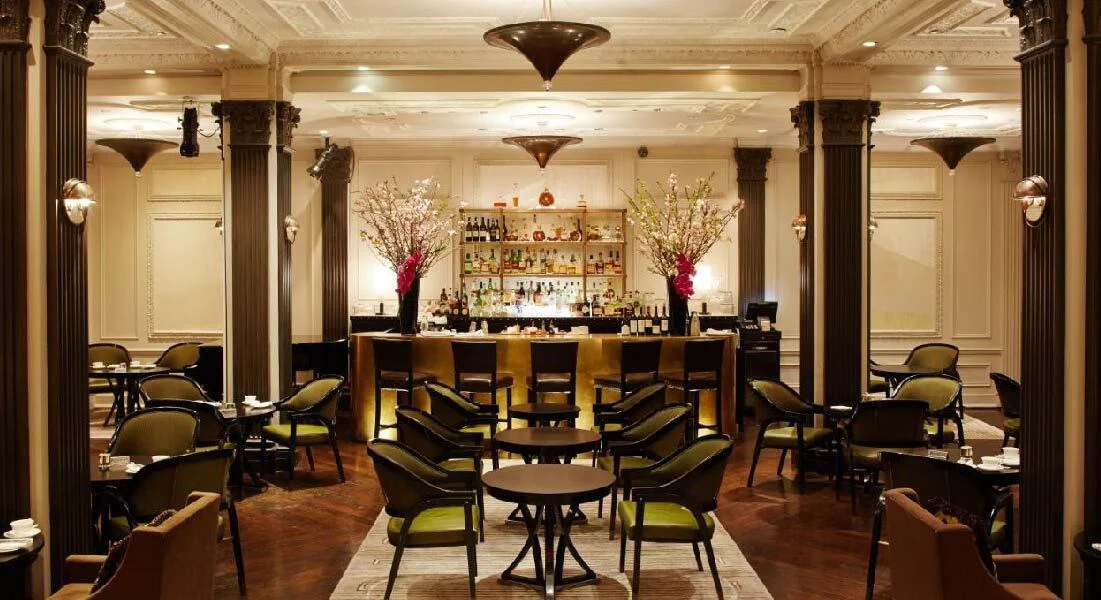 Moreover, this 5-star property's location in the iconic and timeless monument, Pierre, adds a lot of grandeur to it. French art, classic architecture, startling interiors, legacy, and heritage are attached to the hotel. After spending a day here, you will not be able to say your "byes" to the hotel. 
Amenities: Once you enter your booked suite, you will be welcomed by plush bathrobes and customized Pierre slippers. Also, the premium Etro bathroom fittings, one-hour pressing service, and dog-friendly (upto 15 pounds) are some of the plethoras of facilities available. Simply to enjoy a king-size few days, foray straight to the hotel.  
Location: 2 E 61st St, New York, NY 10065, United States
Phone: +1 212-838-8000
Website: https://www.thepierreny.com/
The Carlyle, A Rosewood Hotel
Believe me when I say that after Pierre, A Taj Hotel, The Carlyle is the one that tops the list of being the most luxurious UES hotel. In a true sense, it resonates with sophistication and impeccable services. It's fair to call it an important New York landmark that has been captivating the attention of global travelers since 1930.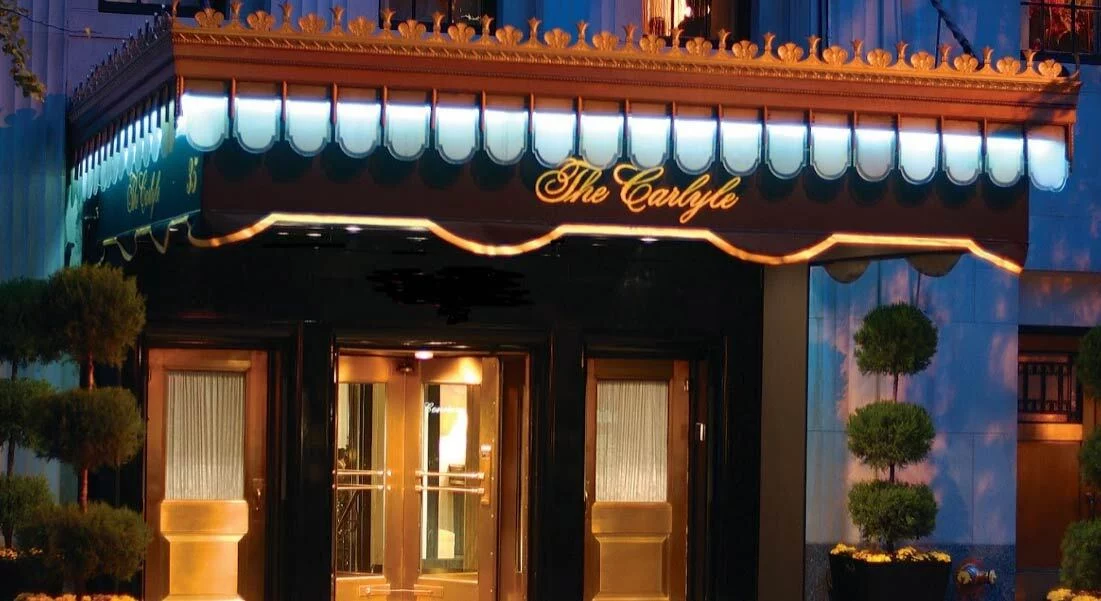 There is a certain radiating charm and elegance that has and will continue to impress sybarites all over the world. Today, everyone knows the area of Upper East Side New York to be sumptuous. Thanks to many places like The Carlyle that contribute immensely to its reputation. 
Amenities: There is absolutely no dearth in the availability of much-needed and luxurious services provided by the hotel. Valet and secretarial service, 24-hour security, wireless high-speed internet, and In-house boutiques are a few facilities that are quite beneficial. 
Besides, some others worth mentioning are the twice-daily maid service, concierge, complimentary daily delivery of major newspapers, Yves Durif Salon, 24-hour fitness studio, and pet-friendly amenities.
The Valmont Spa at the Rosewood Hotel is nothing less of a paradise where you will get an extraordinary sensory experience. Their expertise and varied treatments are going to lift all your stresses. 
Location: 35 E 76th St, New York, NY 10021, United States
Phone: +1 212-744-1600
Website: https://www.rosewoodhotels.com/en/the-carlyle-new-york
Loews Regency New York Hotel
Loews is one of the lush hotels in upper east side NYC, which has not only earned but also maintained the AAA Four Diamond Rating. The successful chain of hotels is widely spread in the United States and Canada. Moreover, this upper upscale operates like a family more than anything else. You can book them for a night, get married, have a business meeting, or more. They are going to be a part of your life there.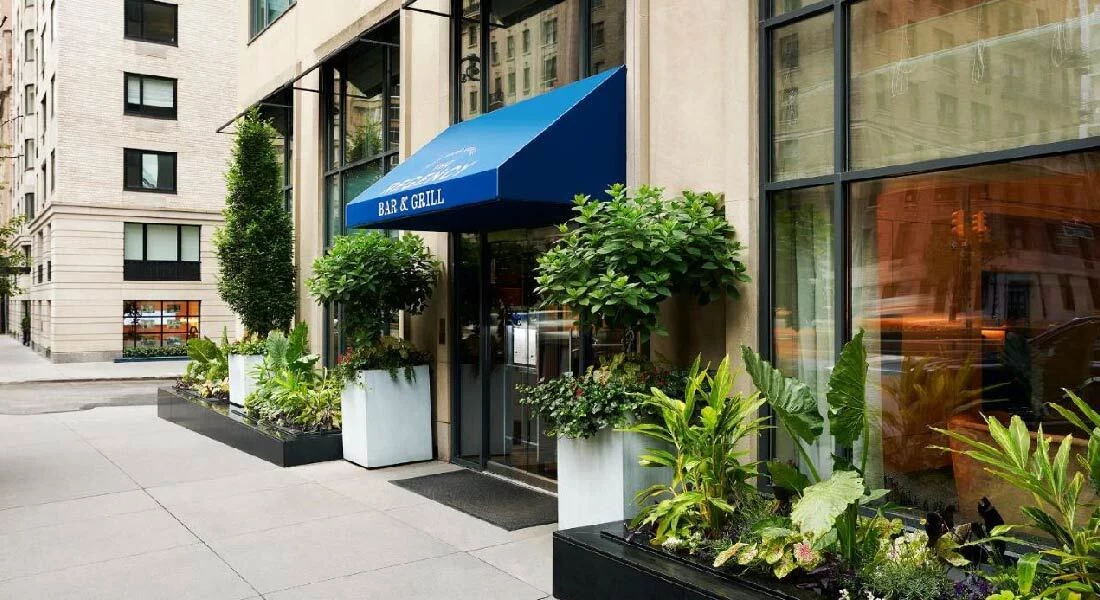 Amenities: The ones who are extremely tired from all the traveling and need a massage to relax are in luck. In Loews, every day is a spa day, and they make sure that after any treatment, you are relaxed like never before. 
Moreover, with a floating massage at the outdoor Watsu pool, a cool beam facial, or assortments of body treatments, you will feel the rejuvenation hitting you. Besides the standard facilities, the hotel has a special city-expert concierge service that will guide you throughout your NYC stay. 
Location: 540 Park Ave, New York, NY 10065, United States
Phone: +1 212-759-4100
Website: https://www.loewshotels.com/
The Mark Hotel
"Higher quality luxury does not exist" – GQ Germany, "It's just so glamorous" – Vogue, and "Luxury wrapped in fun" – Condé Nast Traveler are some of the good things said about this hotel. If you are an explorer by nature and like to discover something novel, The Mark Hotel should be your number one place to be at. This reimagined, redesigned, and remarkably unique Upper East Side New York hotel will inspire you to continue your stay for some more days.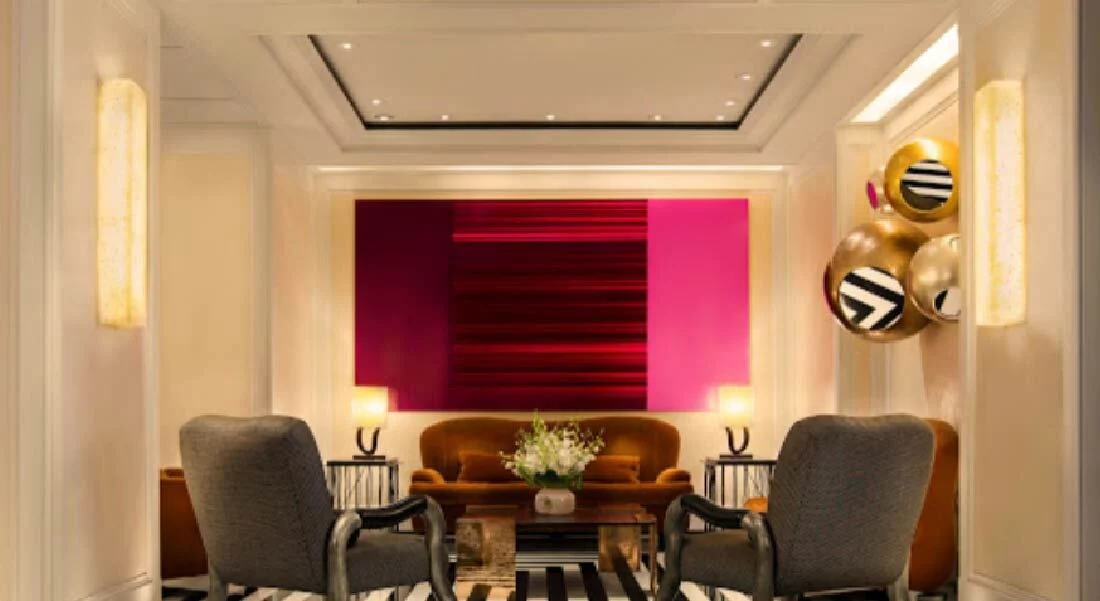 Amenities: This serene retreat has been designed by the designer Jacques Grange, who crafted the entire hotel with bold and intricate designs. The star features of the hotel are an in-house Frédéric Fekkai hair salon, a fitness center, a special hot-dog carte, and a shop selling their bespoke products. If you think the list ends here, you are mistaken.
It doesn't matter if you have a small baby or an adorable dog; their range of services is designed to provide comfort to all. Another interesting thing you will find on the hotel's second floor is the John Lobb Shoeshine Kiosk. To discover more about this Upper East Side hotel, don't forget to check out their official website. 
Location: 25 E 77th St, New York, NY 10075, United States
Phone: +1 212-744-4300
Website: https://www.themarkhotel.com/
Courtyard New York Manhattan/Upper East Side
In this list of the 10 best Upper East Side New York hotels, Courtyard by Marriott is a must to include. Set amongst the glaring city lights, Courtyard New York Manhattan is just moments away from many tourist attractions. Furthermore, it can become a perfect homely base for the ones who are in the area for a long time. However, there is a catch only people aged above 21 years can book the room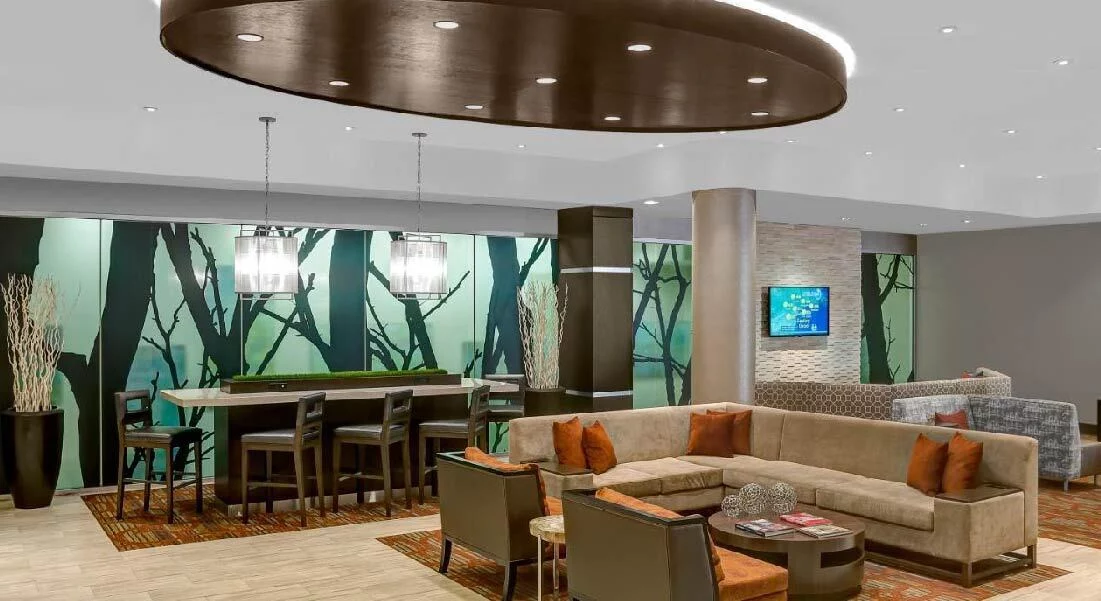 Amenities: Firstly, the property is smoke-free, and they work on the principle of sustainability. Not just that, but the construction of the property is very wisely done. It is made accessible to everyone. It has elevators and is open to service animals too. 
From on-site valet parking, free wifi, dry cleaning service, and laundry to the fitness center will not leave you without comfort. Health-conscious people especially have access to an exercise room, where they will be able to sweat the stressors of everyday life. 
Moreover, event planners who are on the hunt for a spacious yet affordable event space can definitely make this a choice. So, next time you are around the UES New York area, do check out the hotel. Its location will help you a lot in discovering the nearby places. 
Location: 410 E 92nd St, New York, NY 10128, United States
Phone: +1 212-410-6777
Website: https://www.marriott.com/courtyard-new-york
Bentley Hotel
Surrounded by the most noteworthy tourist attractions of NYC, like Central Park, Fifth Avenue Shopping, Rockefeller Center, and Roosevelt Island, Bentley Hotel stands in the middle. Moreover, this Classic cum Chic Manhattan Upper East Side hotel has an ambiance that will make you sense the extraordinary. You may be a tourist or a denizen with different expectations. All will be met at Bentley Hotel.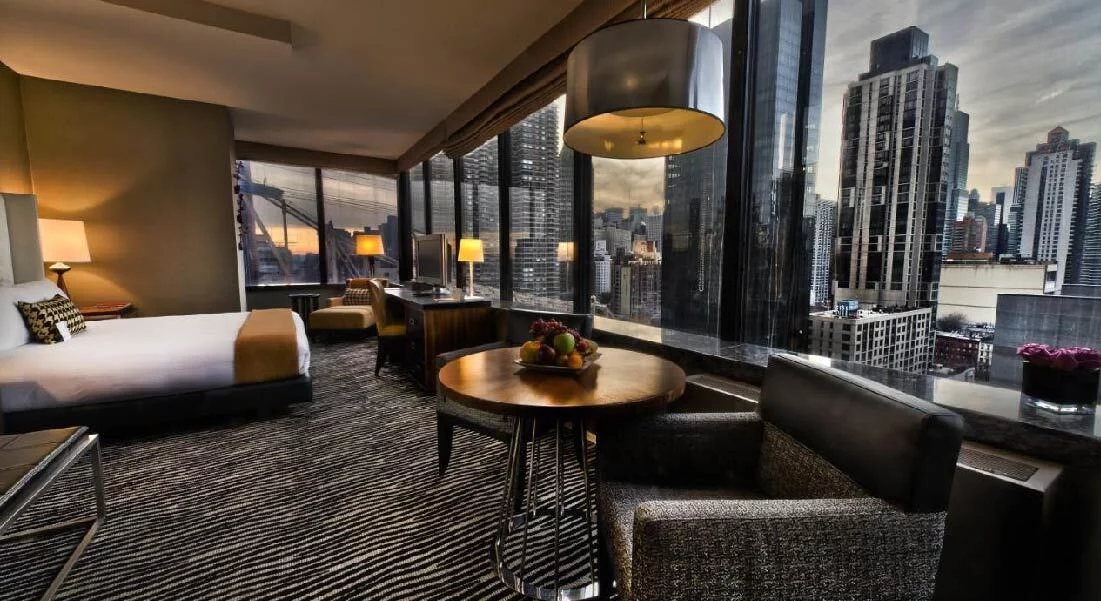 Amenities: Everything today's traveler needs from an urban-inspired place will be delivered. Like laundry and pressing services and daily breakfast with an excellent provision of bottomless tea and coffee are available. Also, the high speed and complimentary wifi is not going to hamper your professional work. 
All pet lovers don't need to miss their pet kids because this hotel allows you to bring your furry pets inside the hotel premise. Moreover, the cleanliness of the hotel is something that is their first priority. The ones who are here to celebrate something special can also book some rooms. In the end, don't forget about the exclusive Bentley bar, breakfast service, and local fine dining experience. 
Location: 500 E 62nd St, New York, NY 10065, United States
Phone: +1 212-644-6000
Website: https://www.bentleyhotelnyc.com/
The Sherry-Netherland
It's a luxurious choice if you have chosen The Sherry-Netherland as your go-to hotel. Since its inception a long time back in 1927, this place has become the number one choice for affluent business owners, political leaders, the rich gentry, and world-class travel enthusiasts. 
In terms of its premium location, the advantages it extends to its guests can't be matched so easily. And how can we miss the astonishing interiors? With an elaborate Gothic minaret and hand-woven french carpets, the hotel exudes drama and historical vibes. Just spending one day there will make you inquisitive to know more about the history of the premise. The ones who don't want to stay in modern or urban hotels can book a suite at the Sherry. 
Amenities: Imagine everything you can from a posh Upper East Side New York hotel, and you are going to find it here. Complimentary fitness center for guests, free wifi, on-the-house sparkling water and sodas, and necessary extra services are available for everyone to avail. 
No need for pet owners to leave their dear babies in pet daycares while they are traveling to New York. The hotel welcomes pets with the same level of hospitality as they do with their guests. So, to enjoy the city vistas without bearing the noise, go straight to the Sherry. 
Location: 781 5th Ave, New York, NY 10022, United States
Phone: +1 212-355-2800
Website: https://www.sherrynetherland.com/
The Marmara Park Avenue
Tranquil, tailored, and polished Upper East Side New York hotel is a perfect escape from all the hustle and bustle of metropolitan life. However, you will still be able to enjoy the glamour associated with it. The place defines elegance along with a tinge of sophistication. The inspiration is derived from the lively and fast-paced city of New York.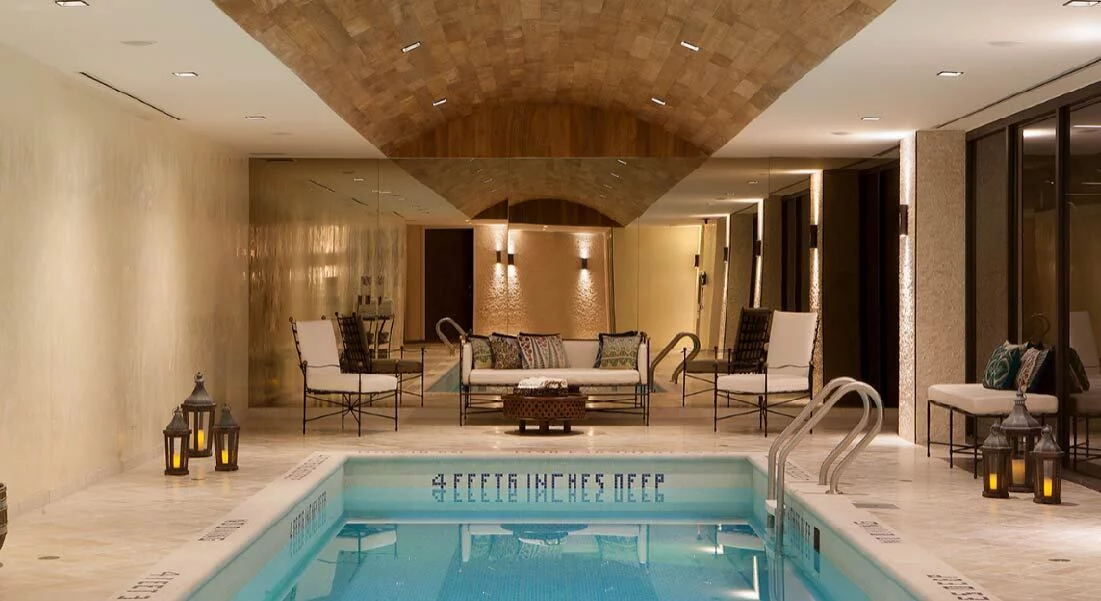 Amenities: Since you are there to relax and unwind, the in-house comprehensive wellness center will make it happen. You can either burn off some calories in the gym or dive into a clear pool. You are going to find something novel here, which is not available in other UES New York hotels, which is a Turkish Hammam. 
A new-age way to meditate, known as Somadome, is also available for all of those who want to relax deeply. Finally, you can request treatments according to your liking. What more could you ask for? Note that all these services are additional to the standard ones. 
Location: 114 E 32nd St, New York, NY 10016, United States
Phone: +1 212-603-9000
Website: https://park.marmaranyc.com/
Hotel Plaza Athenee
Last but definitely not least on the list of luxurious Upper East Side New York Hotels is Plaza Athenee. For a surreal experience, the suites and rooms have some signature nuances from the country. Booking a suite there will mean that you are all set for some luxurious days.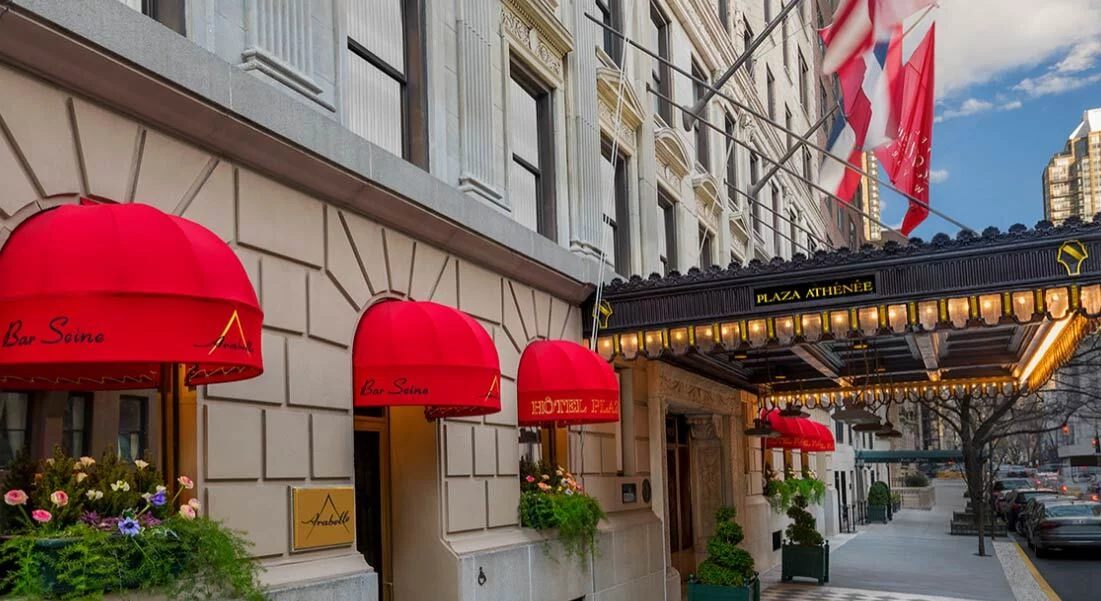 Amenities: Needless to say, all the guests get free Wifi, flat-screen TVs, and 24/7 room service. Now that you are in America, their expert chefs will treat you to delicious seasonal American cuisine. You can also arrange high teas or fun cocktail night outs. Finally, you can end your day with a service at their in-house luxe spa. (Currently, it is temporarily closed, so check the website for availability.)
Location: 37 E 64th St, New York, NY 10065, United States
Phone: +1 212-734-9100
Website: https://www.plaza-athenee.com/