Located at the heart of Europe, Germany is one of the most powerful economies of this continent. A vacation to Germany can be a genuinely unforgettable and magical experience. 
Nowhere else in the world can the culture merge old architecture, medieval streets, and a contemporary, progressive civilization so perfectly. However, Germany is popular for its Oktoberfest and its historical architecture, and world war two history.          
Moreover, this country is also home to some of Europe's most magnificent historical sites and massive fairy tale castles. No other country can give you an experience like this one.
Some of the world's best philosophers, musicians, and artists belong to Germany. Moreover, this is the country where electron microscopes, Diesel engine, and even Helicopter was invented.
However, discovering some of the major Landmarks of Germany will give you the flavor and the true essence of this magnificent country.
So if you are filled with wanderlust, you must tick this one off your bucket list. So today, we are going to explore some of the places you need to visit while visiting this magical country with a rich history and culture.
Moreover, this list is in random order and not in any particular ranking. With that being said, Let us dive in
1. Munich 
This is one of the best places to visit in Germany because of its rich history and culture. Moreover, this is where the world-famous Oktoberfest originated. This city is home to several Opera houses and theatres, and one of the most famous ones is the National Theatre.
However, this city perfectly blends classical and modern architecture, including some of the most historic buildings, churches, royal palaces, and medieval buildings. On the other hand, this place also has several shopping centers and nightclubs.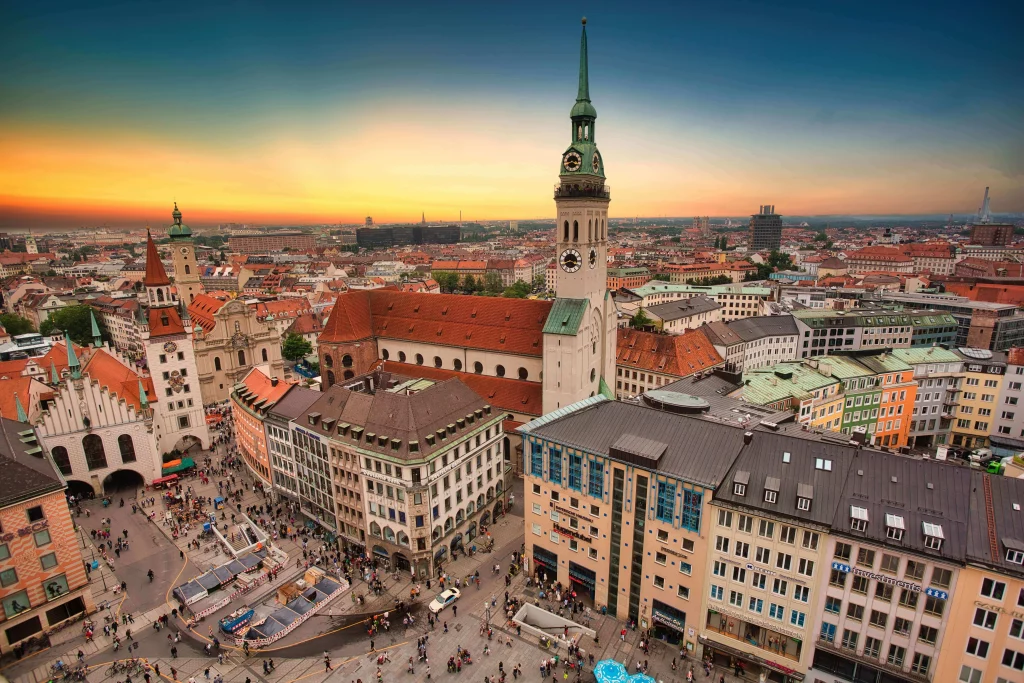 You will get everything you are looking for in Munich. The popular Oktoberfest dates back to 1810, and its celebration begins with a royal wedding.
Even today, this festival is so famous that it draws millions of people to witness and take part in this massive celebration.
Furthermore, the celebration includes great food and humongous beer tents, and a lot of drinking. So be prepared for a once-in-a-lifetime experience. You must take advantage of this one.
Another popular landmark is Marienplatz this enormous plaza still draws hordes of people these days, but for other reasons: they're here for sightseeing, perhaps to enjoy a visit to one of the square's contemporary cafés and restaurants, or to shop in its distinctive boutique stores.
2. Berlin
While talking about the landmarks in Germany and the must-visit places, how can we not talk about Berlin? However, this city is well known for its history and its participation in World War 2.
Moreover, if you are a history enthusiast and love to know about the culture and history linked with this place, you will surely enjoy this place.
Another important historical event that is associated with this place is the former division of East and West Germany by the Berlin Wall during the cold war. However, since the fall of the wall in the year 1989, Berlin today is a vast and unified city with so much diversity and rich culture.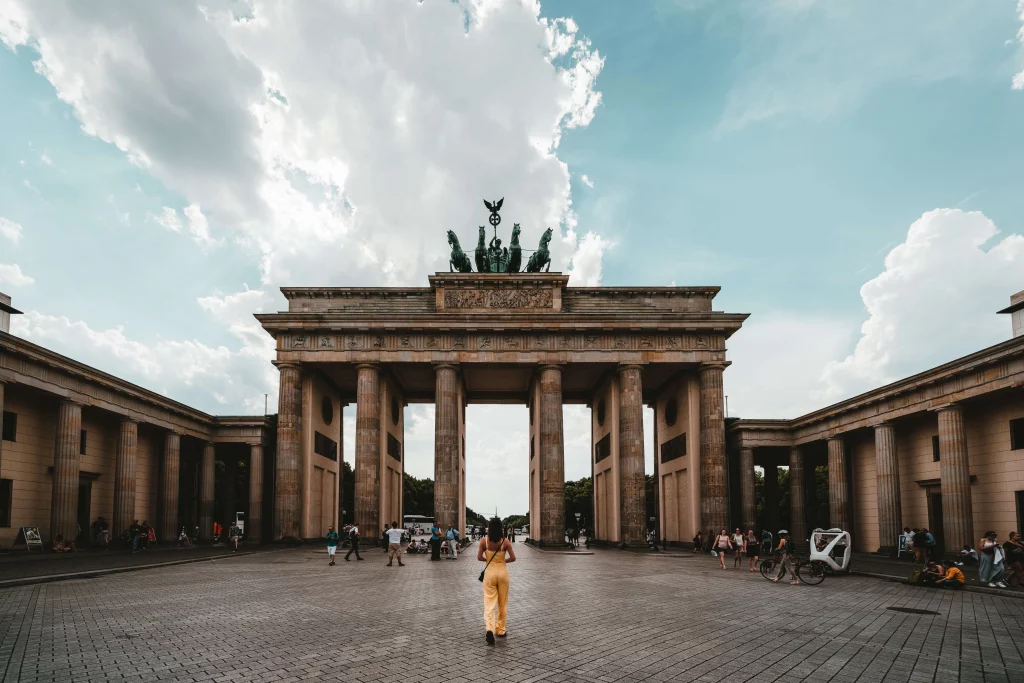 However, there are so many attractive places if you enjoy history and culture or you enjoy nightlife and partying. You'll find the taste of everything in this one place.
Another reason tourists are drawn to this place is due to important historical monuments, including Brandenburg Gate and the Reichstag. Moreover, you'll be surprised to know that although most of the Berlin wall has been demolished, you can still find some portions of the wall still standing.
Furthermore, you have to visit Checkpoint Charlie and Reichstag, and these are some of the best landmarks to see while in Berlin.
3. Heidelberg
This city is filled with historical treasures like the Heidelberg Castle, the old medieval bridge, and the church of the holy spirit. Heidelberg is a well-known tourist attraction.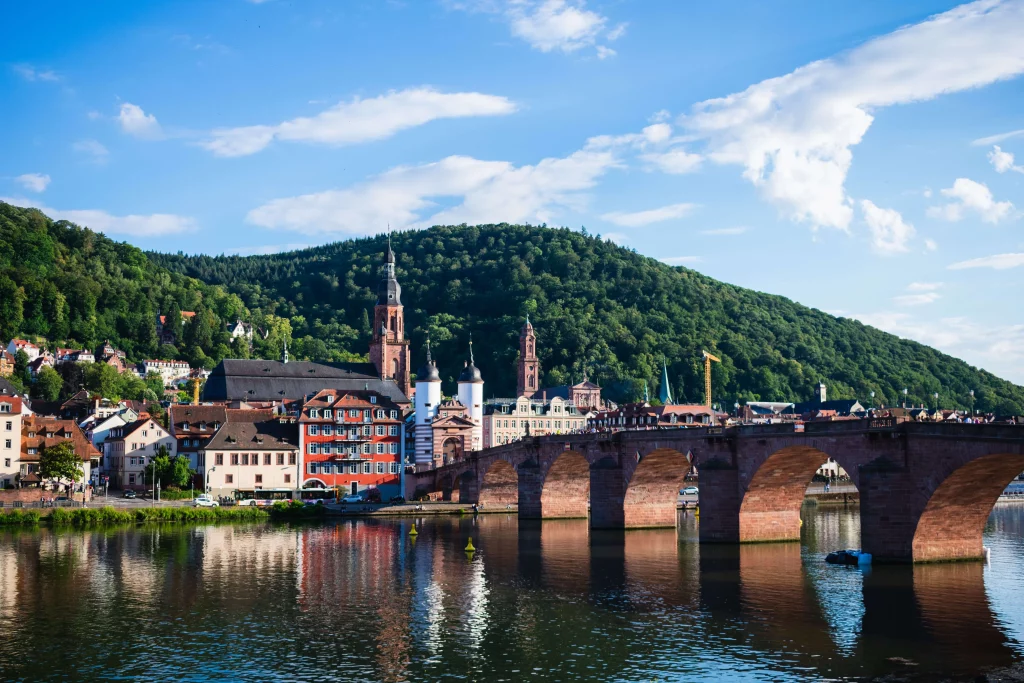 Moreover, the city is packed with popular bars, fancy restaurants, museums, and art galleries. However, this city, Heidelberg, has some of the best shopping places, and you can take many souvenirs from here.
This place has young students from all over the world as it's the home to Germany's oldest university. So many philosophers and scientists have come from this place. The charm of this place is unbelievable.
4. Neuschwanstein
This one is straight out of a fairy tale, and it has one of the most photographed buildings in Germany, which is Neuschwanstein Castle. Moreover, this castle is a treat to watch, and it's one of the most popular destinations in Europe.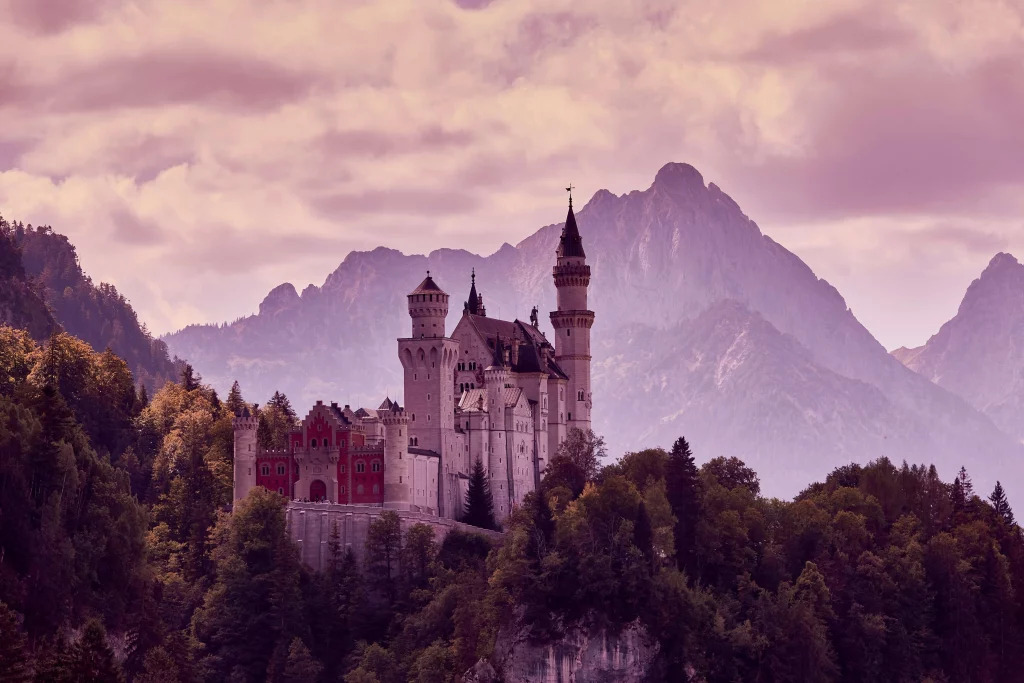 This Castel is surrounded by the breathtaking beauty of the Bavarian Alps located near the town of Fussen.
Moreover, this fairytale castle was the inspiration behind Disney's sleeping beauty castle. This Castle was actually constructed in the late 1800s. However, it was never meant for defense purposes, unlike most castles.
I can keep going on and on about describing this magnificent castle, but words are not enough to describe this castle. Thus, you need to visit this castle to enjoy the breathtaking scenic view.
5. Lubeck
Lubeck is located in the northernmost state, Schleswig-Holstein, of the country with the largest Baltic seaports. This was founded in 1143, and it was one of the first cities to be attacked and damaged during world war 2.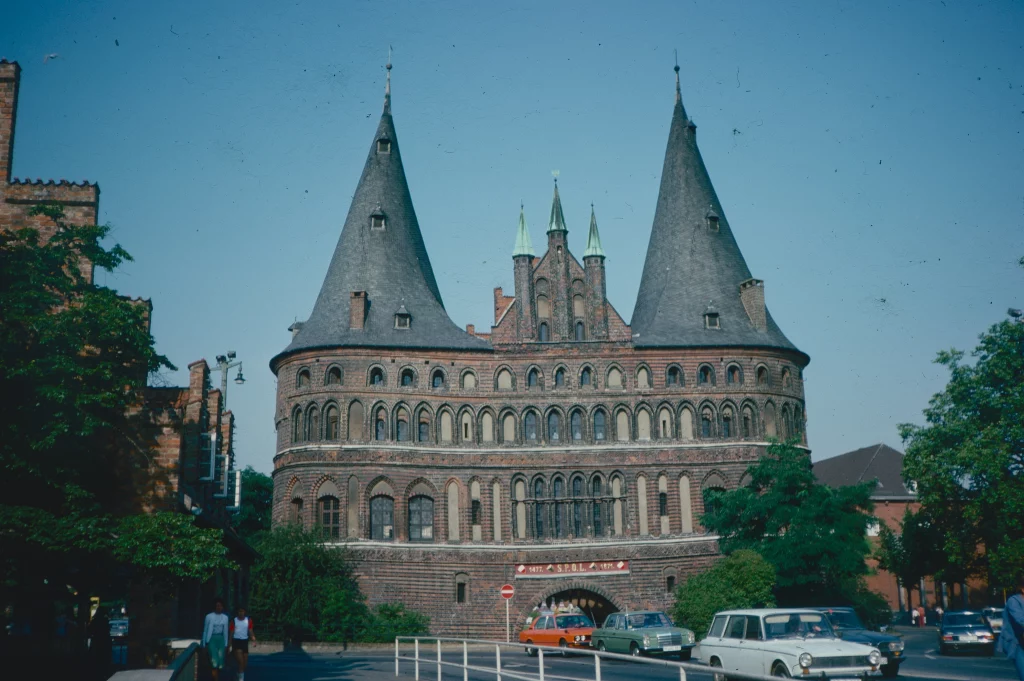 Which adds to the historical element of the city. Moreover, Lubeck still retains much of its medieval architecture, which is why this makes the list of must-visit landmarks of Germany.
Moreover, there are many historical sites to explore in this city, such as the stunning cathedral, the 12th century Town Hall and the old city gates, of which the Holstentor is the most popular.
You'll be surprised by the rich history of this place and how the city has embraced its scars from the world war.
6. Cologne
This city is situated on the Rhine river in the German federal state of North Rhine-Westphalia. This is one of the most popular tourist attractions in Germany.
Moreover, this city has so much to offer, from buzzing nightlife to vibrant art and culture scenes. This city has so many impressive landmarks, such as the Cologne Cathedral, a beautiful Gothic church.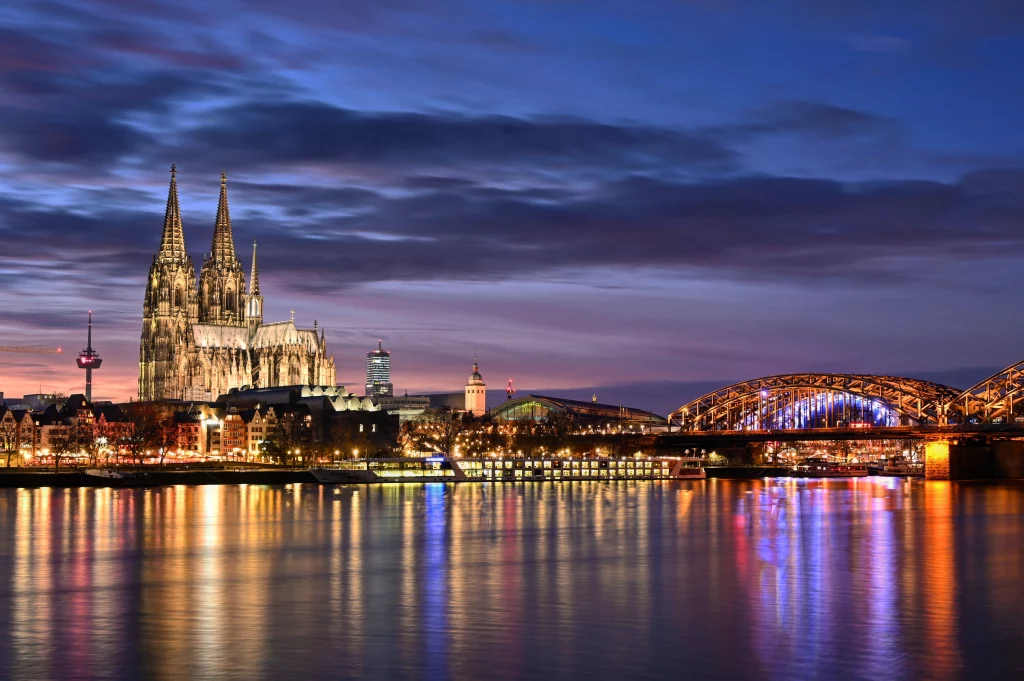 However, this place also has some of the most magnificent medieval architecture, such as the twelve Romanesque Churches. This place has beautifully preserved its past, so the present and the upcoming generations can enjoy it.
Furthermore, it is much more than just a tourist attraction it is also been known to be an important religious center for so many centuries.
7. Dresden
Before the world war, bombings majorly damaged this city; this city was known as the Jewel Box. Because of its lavish collection of stunning art and architecture.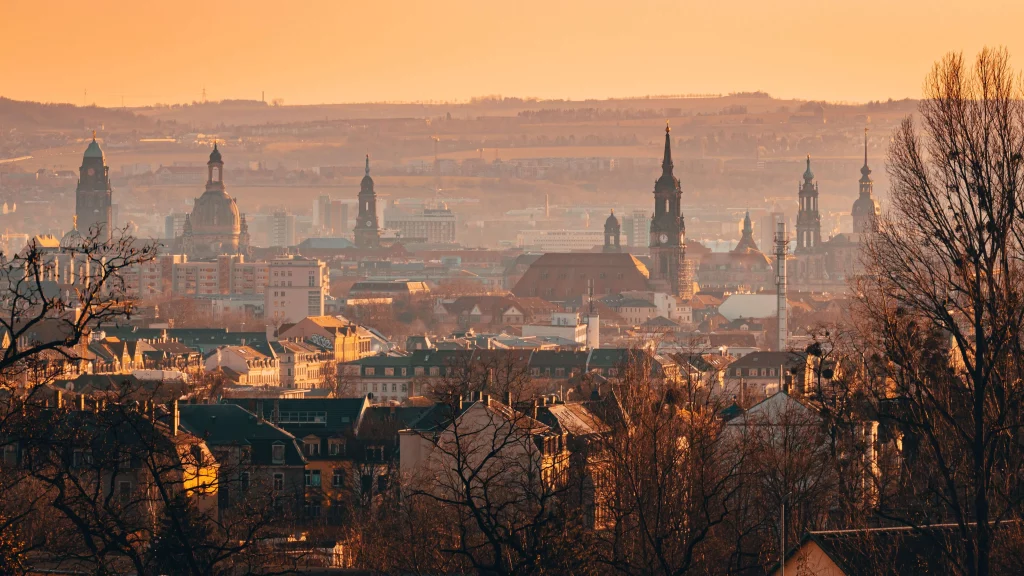 However, after several years, the city has almost completely restored its glory and charm. Moreover, its the capital of the federal state of Saxony and has so many attractions and historical landmarks to offer.
One of the most popular landmarks is the stunning Frauenkirche cathedral. Moreover, the city also has many cultural institutions, one of which is the Semper Opera.
8. Hamburg: The gateway to Germany
Popularly known as the Gateway to Germany, Hamburg is the second largest city in Germany, population-wise. However, this city has so many attractions to keep locals and visitors entertained.
Moreover, it's a modern and progressive city. This city has an amazing nightlife culture as well as a variety of festivals that take place throughout the year.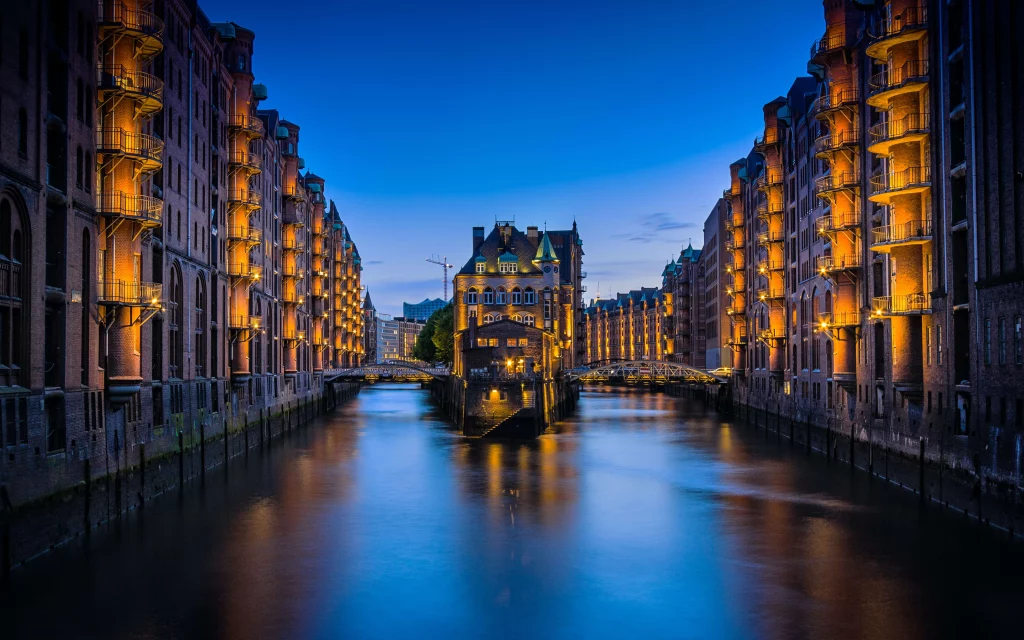 However, it also has a diverse cultural legacy. The city has a beautiful blend of modern and historical places. You can a number of art galleries and museums before merging into the busy life of the city.
Moreover, some of its popular landmarks include the Alpha Harmony, which stands over 100 meters tall and has an attractive shape that resembles a ship. Moreover, the structure features some astounding figures.
It has more than 100 curving windows and seating for almost 2100 people. This is a modern design with the perfect touch of history. However, even if you are not a big fan of music, you can still enjoy Alpha Harmony's beautiful architecture.
Furthermore, attending an Alpha Harmony orchestra is a once-in-a-lifetime experience that will undoubtedly be the highlight of your trip. Hamburg has so much more to offer it has Alster lakes, and how can we forget to mention the Hamburg Rathaus?
9. Romantic Rhine
Stretching between the cities of Bingen and Bonn, Germany, the Middle Rhine flows through a dramatic geological formation called the Rhine Gorge.
Moreover, this region features a spectacular landscape dotted with some 40 medieval castles, picturesque villages, and beautiful vineyards.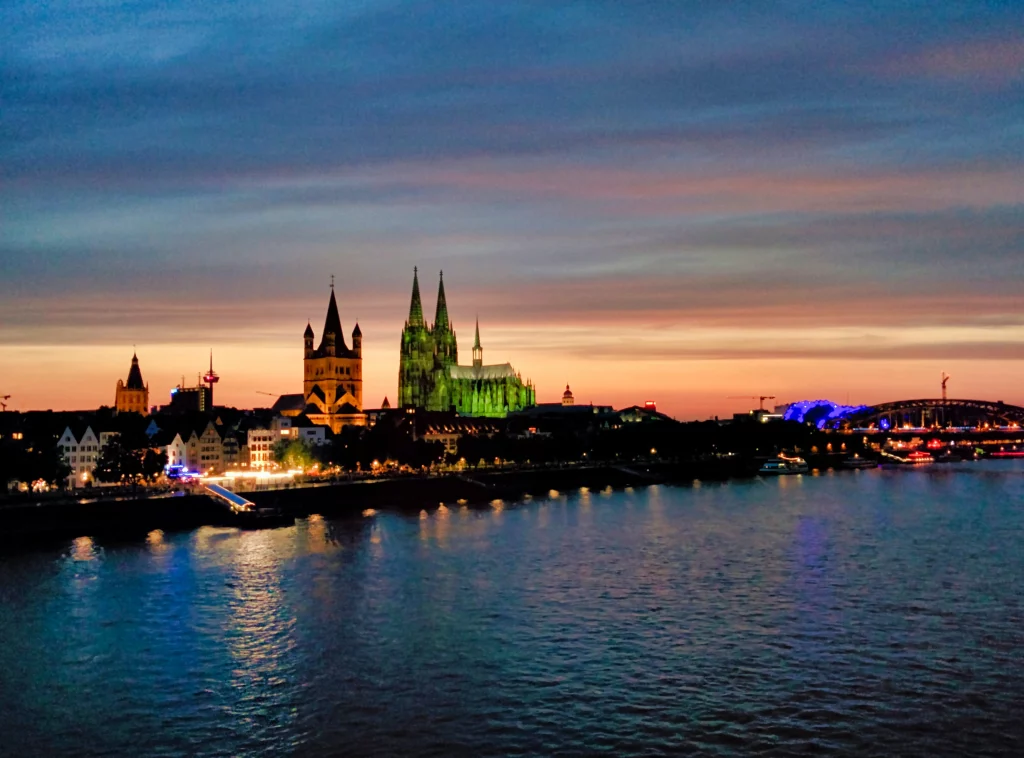 However, the region's most popular natural landmark is the Lorelei, the deepest and most narrow section of the Rhine Gorge, which features large rock that has caused several boating accidents prior to the 19th century.
Furthermore, a riverboat cruise is the best way to experience the Romantic Rhine. This is such an underrated place you'll love the overall experience, and the vibe of this place is something else.
10. Rugen Island
Located in the baltic sea, this island is the largest island in Germany, connected to the mainland of Germany via a bridge and causeway.
Rugen island has so much to offer, such as charming villas, romantic seaside resorts, and beautiful beaches, which attract so many tourists every year.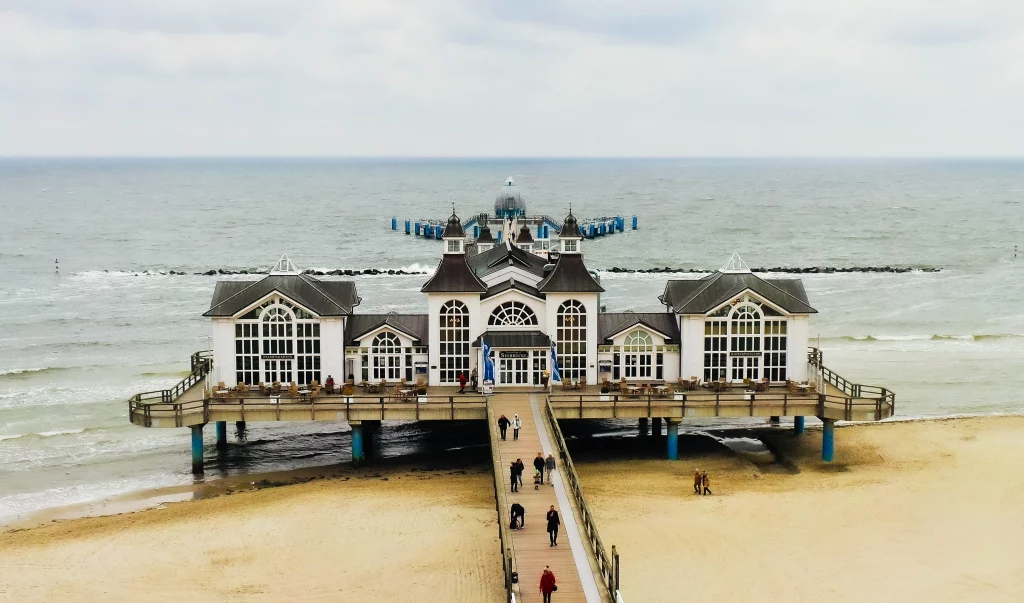 With that being said, the main landmark here is the Jasmund National Park, which is famous for its unique chalk cliffs rising 528 feet above sea level.
Another attraction of this beautiful island is Cape Arkona, at Germany's northernmost tip, where tourists can visit an old lighthouse, remnants of a Slavic castle, and a picturesque fishing village.
11. Rothenburg
The walled city of Rothenburg is on a plateau overlooking the Tauber river in Bavaria. Which looks straight from the pages of a fairytale; the town is famous for its extremely well-preserved medieval center.
However, while your trip to Rotenburg, make sure to visit the Town Hall, the seat of city government since medieval times.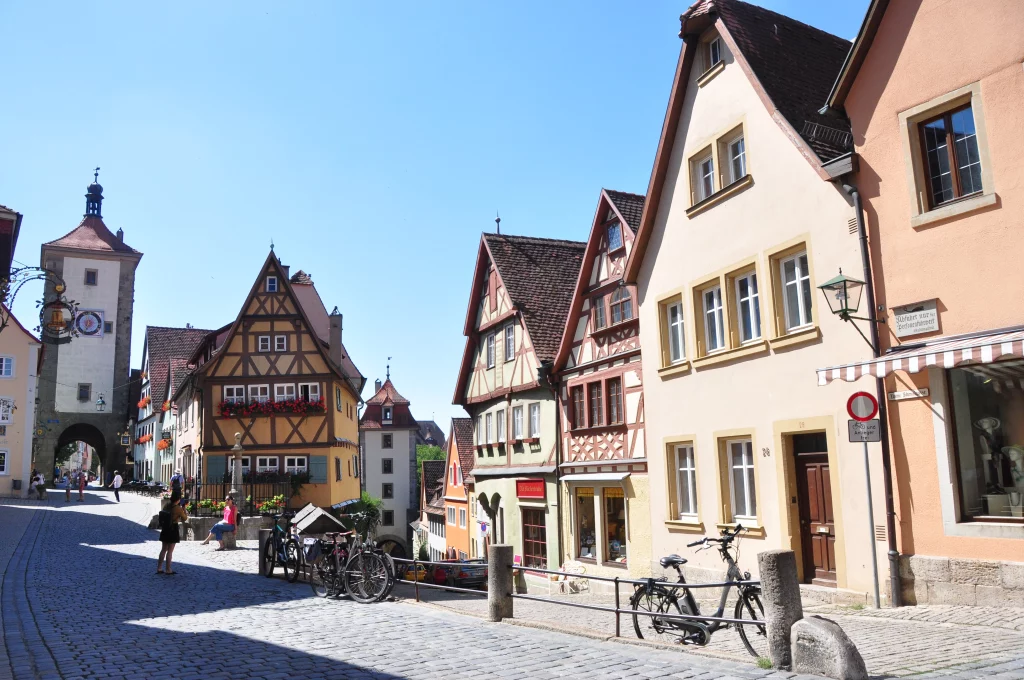 Climb the steps of the 13th-century hall's tower for a stunning view of the city. Moreover, this place is also famous for the stores that carry Christmas items and stuff throughout the year and bring that festive vibe.
If you visit this place in December, you can witness the best Christmas market here in Rothenburg.
12. Rhine Valley
Not only is Rhine Europe's most significant waterway, but it is also its most picturesque. This majestic river runs 1,320 kilometers from Switzerland to Germany and then to the Netherlands.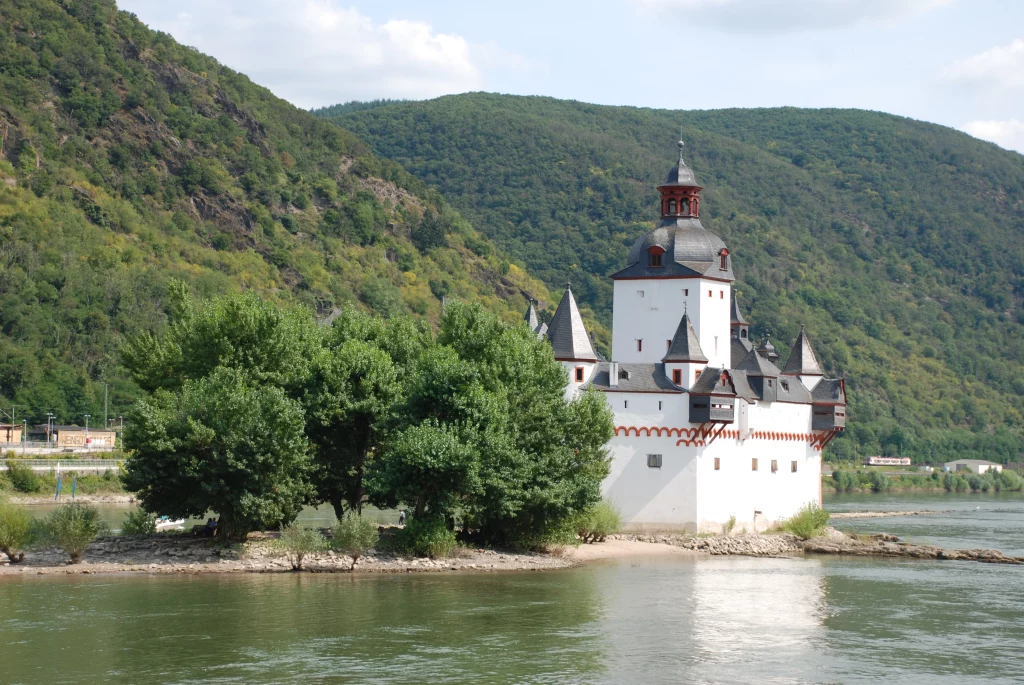 While there are numerous landmarks in Germany to appreciate this magnificent river, the picturesque Upper Middle Rhine Valley region, recognized as a UNESCO World Heritage Site, is undoubtedly the most popular tourist destination. 
This spectacular 65-kilometer length of river features over 40 castles and 60 magnificent medieval villages, all of which are just waiting to be visited by river cruise or by automobile.
The Bottom Line
The essence of vacationing in Germany is undoubtedly best described by history, culture, and natural beauty. Visitors and tourists to this gorgeous destination of Europe have so many choices, from ancient cities to quiet rural villages, as well as an abundance of woods and mountains.
Germany has so many landmarks, but the ones that are listed above are some of the best and will give you an experience that you will cherish forever. Moreover, after Germany, if you ask my opinion, another such memorable experience would be to enjoy the snow season in New york. So what are you waiting for add these places to your bucket list now!!