Are you very much into rom-com movies? Well, me too! There are thousands of movies that start with hate between a couple but end with mesmerizing affection and love. Movies like The Proposal portrays exactly the same. 
The movie starts with a couple who are not actually in love but fake to fall in love so that the girl can stay in New York without a visa. Yes, the guy is none other than her colleague.
At first, they think that they will just fake it until her visa gets renewed. But the tables turn. Her visa did not get renewed, and she has to leave. But the guy follows her to the airport! Why? He is in love!
Isn't it super romantic and funny at the same time? Yes, it is! One thing that I like about these movies is the very fact that two people who just actually hate each other eventually fall in love so hard in the end.
So, if you are planning to spend your weekend at home and looking for something good to watch, I would suggest that you go to movies similar to The Proposal. 
Who knows? You might also fall in love with someone you hate!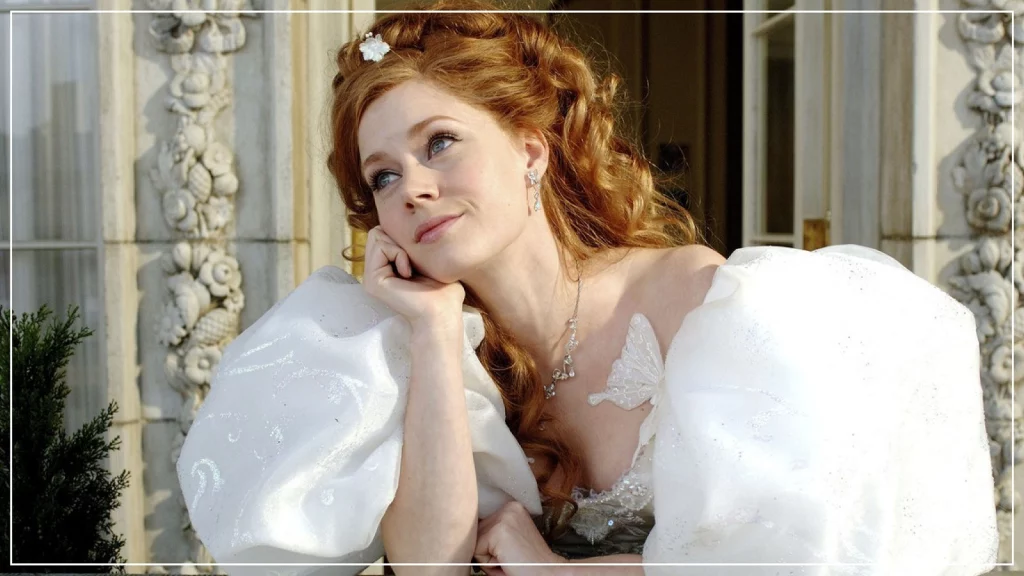 Enchanted
The first movie you will be discussing is Enchanted. Directed by Kevin Lima, who didn't get the opportunity to direct the sequel, the story is a little bit different from " The Proposal." 
What's the difference? The difference lies in the plot. It is actually a fairy tale that slowly turns into a real-life tale set in the city of New York. 
Giselle is a princess of a kingdom named Andalasia. One day, she had a dream of marrying a prince. She falls in love with him, and eventually, they both agree to marry each other. 
But it wasn't as easy as it seemed. The stepmother of the Prince hates Giselle and doesn't want her to marry the Prince.
Therefore, she did every evil thing possible to stop the marriage. As a result, she got transformed into a normal girl in New York City.
She suffered in this unknown world. But a single father who was also a lawyer believed in her story and decided to help her get out of this world.
Eventually, the prince and the princess meet. But when he gave the proposal of getting married, Giselle refused and said that they should meet and get to know each other a little better.
Furthermore, everything falls into place in the end. Are you able to reconnect? Giselle learned how to know a person better, which she wasn't doing in the beginning. 
The two worlds actually co-exist, helping the characters to rebuild themselves.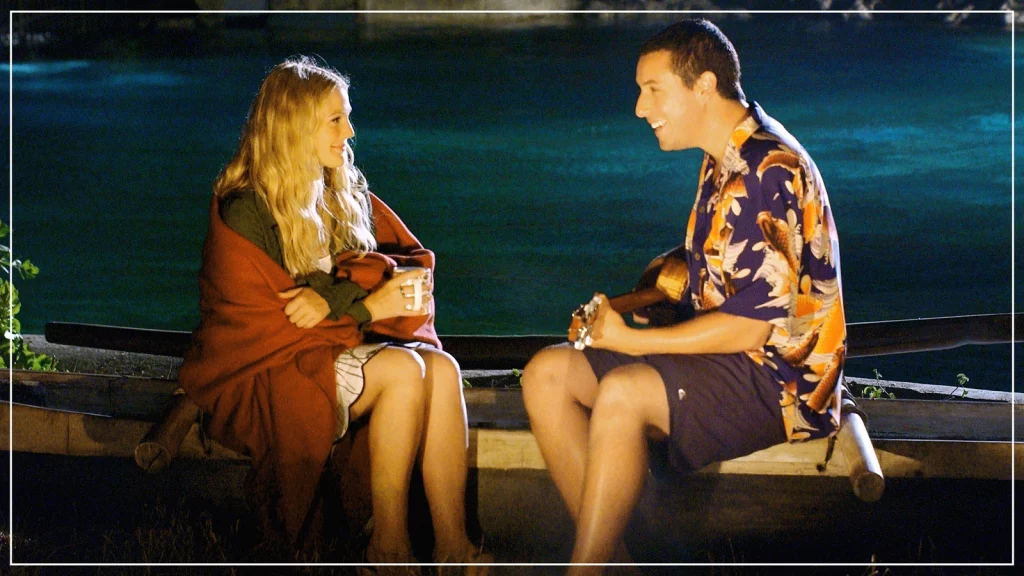 50 First Dates
50 First Dates is again about a couple fighting against all the odds to be with each other. But Henry and Lucy, in the end, decided to split. Why? This is what we call the inferiority complex. 
I know it sounds a little bit complex. So, let's start from the very beginning. So, the story behind Henry, whose boat breaks down, and he lands on an island where he sees Lucy.
Though he doesn't want to introduce himself because of the language barrier, Henry can't resist himself and decides to go and meet her.
Lucy was very warm in her behavior, and they instantly connected. The next day Henry decides that he will meet her again. 
But Lucy doesn't remember him. Henry then comes to know that Lucy has this medical condition where she keeps forgetting things. 
Later, Henry succeeds in making her remember their date and love. But Eventually, Lucy comes to know that Henry is sacrificing his research study to be with her.
Moreover, Lucy and Henry remove every memory of Lucy by burning the journals and everything that can remind her of their love.
But in the end, Henry drops the plan of going for his studies and again reconciles with Lucy.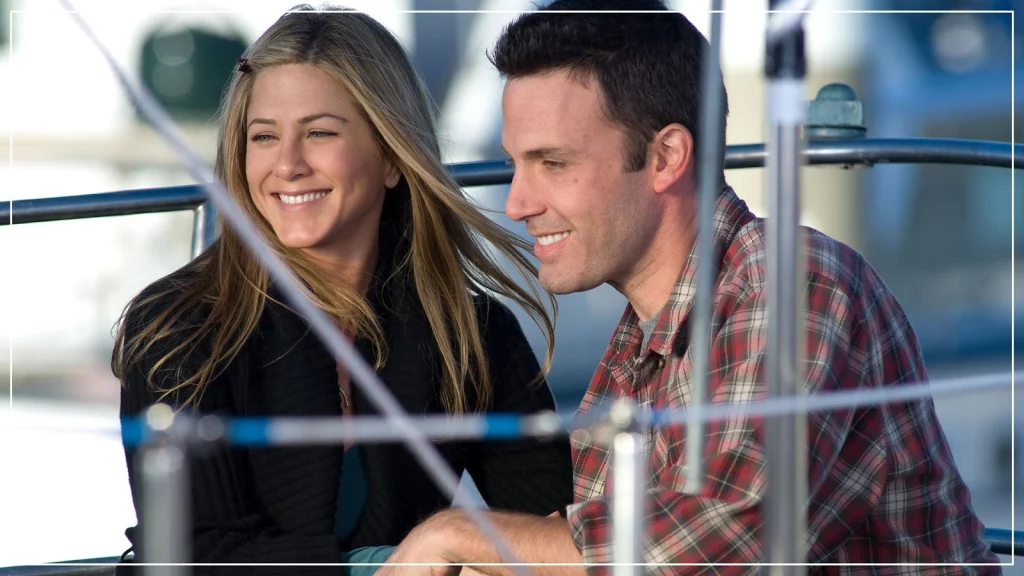 He is just Not That Into You
He is just Not That Into You is the story of multiple couples trying to find love. Directed by Ken Kwapis, the movie revolves around multiple characters named Janine, Ben, Anna, Connor, Mary, Neil, and Beth.
All these characters fall in love with each other but at different times. All the characters actually never meet. Their romantic relationships and needs are a little bit twisted.
Somebody is falling in love just after the first meeting while the other one is cheating on his wife with his colleague, etc.
What's so special about this movie? It's the difference between the situations but the similarity between the needs that each of them has. If you closely analyze, all they want is nothing but to be loved and give love.
It will actually teach you the complexity of human relationships and the needs related to them.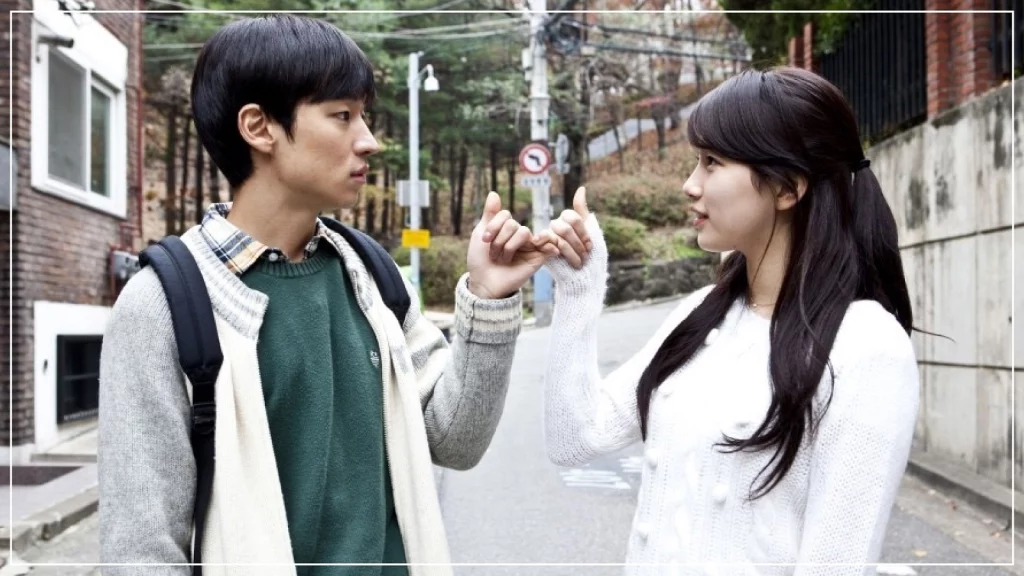 Architecture 101
Though we are discussing movies like The Proposal, Architecture deviates a little bit. I mean, what do you understand when I say rom-com movies, a happy ending, isn't it? 
But this story of Architecture 101 is not at all happy. So it begins when a rich lady hires an architect to rebuild her house. Moreover, the architect is actually her childhood friend.
But he can't suggest any design, and they decide to expand the house only. Sitting together, they start talking about their school days and how their friendship ended.
But in the end, we see that the girl misunderstood the guy who is getting married to someone else.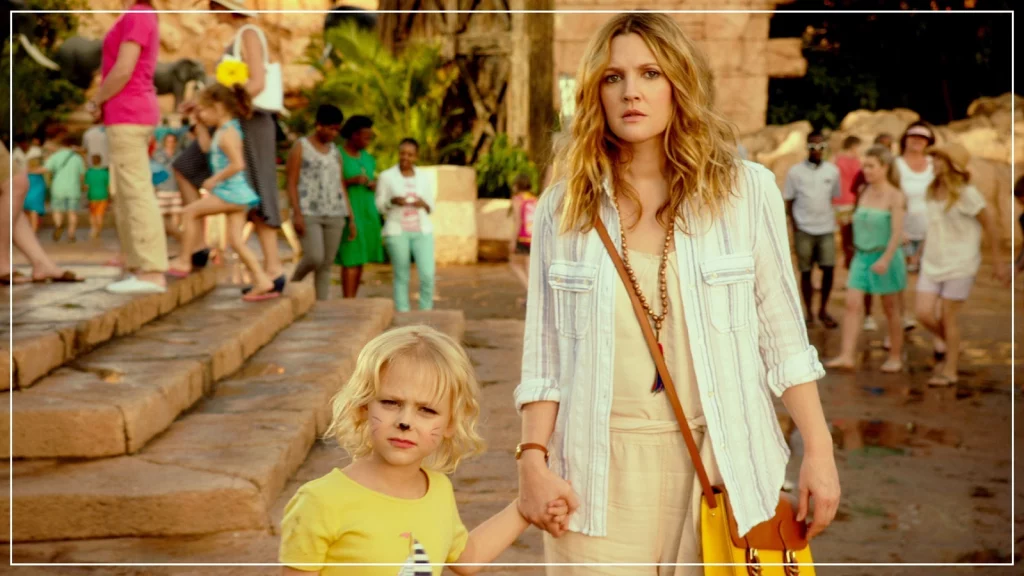 Blended
Blended is one of those movies similar to The Proposal that makes us realize how romantic relationships fail due to the complexity of other relationships.
The story is about two individuals who are coping with their previous broken marriages. They go on a blind date. It wasn't good, but they eventually fell in love. 
But each time something comes up, they just can't decide what to do. In the end, the guy does realize and makes his move.
The movie is directed by Frank Coraci. Actors Adam Sandler and Drew Barrymore have nailed their roles.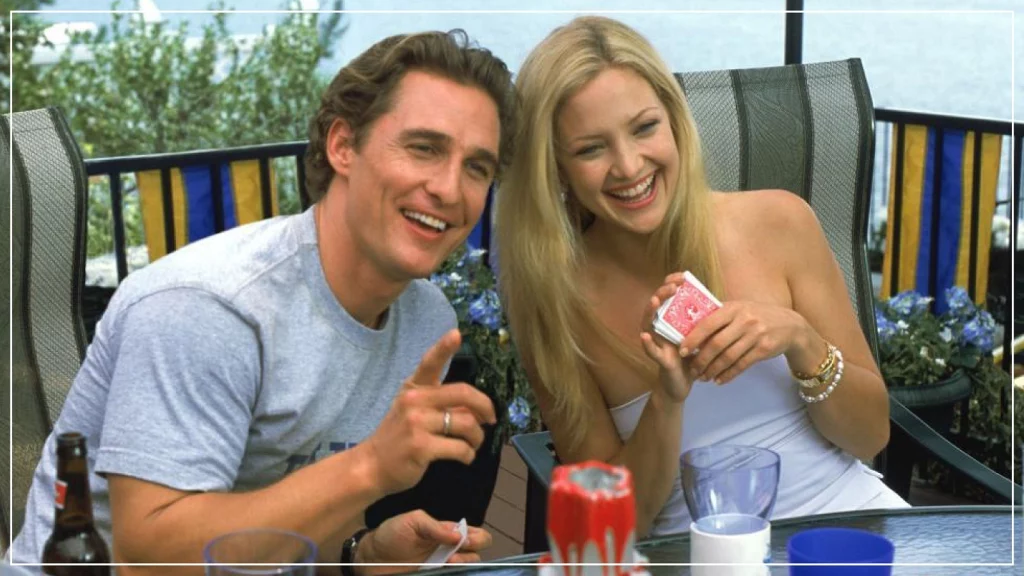 How to Lose a Guy in 10 Days
I never thought that I would be writing about this while discussing movies like The Proposal. The story is about a writer. Here I am writing an article about a woman who faked falling in love to complete her how-to article.
It's so weird and funny. Well, I hope that I will never have to do that! So, with that said, let's dive into the story.
The story of How to Lose a Guy in 10 Days starts with Andie, a writer famous for her how-to article. 
Recently she has started writing about how a woman can make a man unlove her in 10 days. In order to complete the article, she needs to make a man fall in love with her so that she can break up with him.
It was nothing but an experiment. Bet was the guy. But the twist is Ben actually has bet his friends that he will make Andie fall in love with him.
Both try to maintain the facade but eventually, Bet takes Andie to meet his family, and they eventually fall in love. Donald Petrie has shown the perfect direction.
Moreover, Kate Hudson and Matthew McConaughey also did spectacular acting. Kate talked about kissing Matthew, and the experience was not that pleasant.
I genuinely liked the story because it starts with a lie but ends with true feelings. So, what would you do? Start writing an article?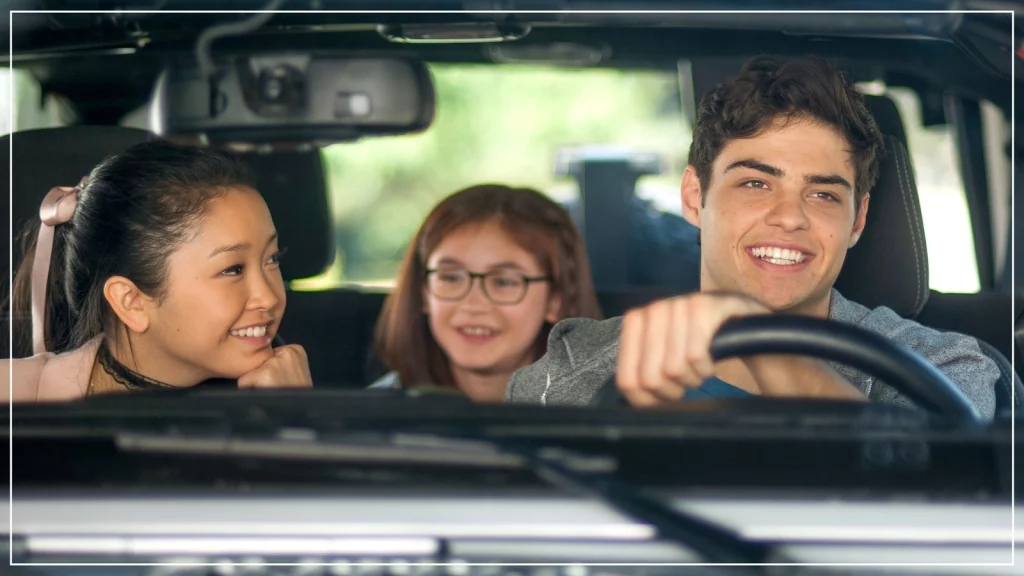 To All the Boys I've Dated Before
This story is very interesting and twisted. I mean, it is twisted; that's why it is interesting. The story of To All the Boys I've Dated Before revolves around three sisters. The story is about the middle one.
She has this habit of writing letters to her crushes and locking them in her locker, never wanting to send them. But one fine night, her younger sister, without the intention of ruining her reputation at college, sends the letters to their respective owners.
The next day, all her crushes start approaching her, and further consequences happen. It eventually causes the sisters to misunderstand each other and fight. 
But they were also mature enough to understand that everything was just a mistake, and they could still fix this.
In the end, we see the girl getting along with the guy she had a crush on, named Peter, who is also in love with her.
The story ends with their kissing scene.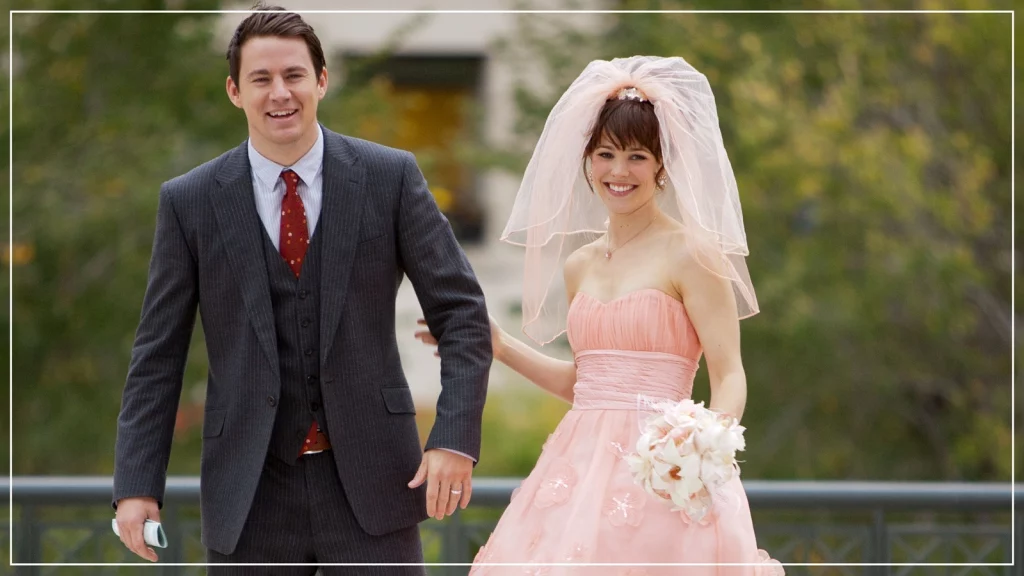 The Vow
The Vow is one of the best ones when it comes to movies like The Proposal. The best thing about this movie is that it can hold you onto your seat from the very beginning to the end.
So the story begins with a couple meeting with a tragic car accident. Paige and Leo, who married against their families, are now hanging between life and death.
Leo recovered, but Paige got into a coma and lost all her memories. At present, she doesn't remember anything. This is something her parents take advantage of.
They remind her of the life she used to live before meeting Leo. She believes it and starts asking questions about her ex-fiance. Moreover, she ends up kissing him. The guy starts taking advantage of her.
Leo can't see all of these and punch him. Paige's family starts pressuring Leo to give her divorce.
Thinking that he will never be able to get his wife back, Leo signs the Divorce papers. But Paige, through an old friend, gets to know about everything.
She comes across a menu card where she writes her wedding vows. Then, she saw Leo sitting at the cafe. They reunite, and the movie ends.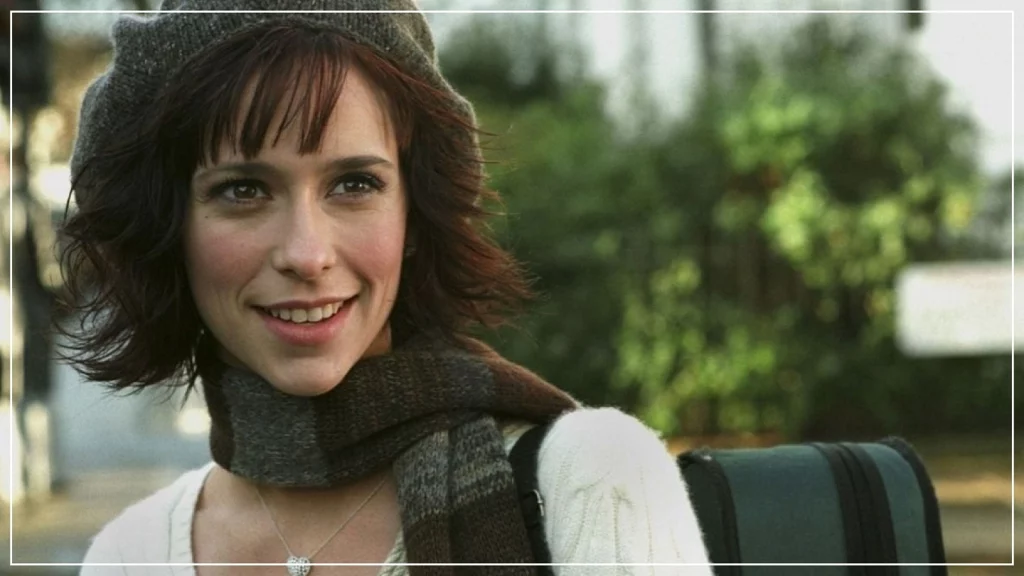 If Only
This movie breaks my heart. I mean, If Only will give you butterflies in your stomach, and then it will break your heart into pieces. You know, I just don't like movies that end with separation and death.
I mean, you see a couple so in love with each other, and the next second, one of them is dead. It is very bad! Right? 
The story starts with Ian and Samantha. In the beginning, we get to see some random yet significant moments of their lives. 
Moreover, we see that the couple met with an accident, and Samantha died. But later, he realized that it was all a dream.
Ian then notices that the day is very similar to what he saw in his dream. He then avoids all the mistakes and makes the best of the moments that he gets to live with her.
But the car accident does take place. But this time, Samantha is there, and Ian dies. In the end, we see Samantha playing violin and receiving applause. 
Furthermore, we see her wearing the bracelet that Ian gifted her. She goes to all the places that Ian took her, and the movie ends.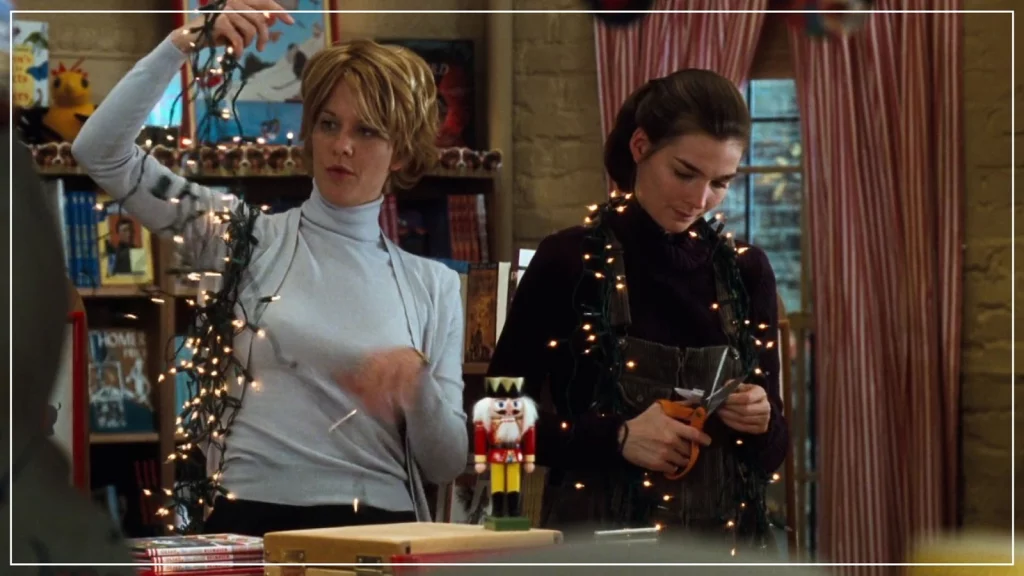 You've Got Mail
Tom Hanks and Meg Ryan are falling in love but not falling in love. Yes, they are actually in love with their online names and don't realize that those two are the same person. 
The story of You've Got Mail starts with a couple who are online lovers and have never met each other. Eventually, they realize that they are actually neighbors but in a different way.
The girl and teh boy met for the first time, and the girl was absolutely disgusted. She then wrote a mail to her online boyfriend. 
Days go by, and one day, the guy decides that he will propose to her, hoping that she will choose him. But the girl refuses to say that she loves someone else.
They are walking on different paths when she hears him calling his dog. It's significant because his dog's name and the dog name of his online lover are the same. She cries out of happiness, and their love reunites.
Ending Words
So, which movie did you like the most? Love is a fantasy. Wait! Do you want to know more about love stories of the fantasy worlds? Then, you will love this article – Top 10 Movies Like Avatar.