Movies about abusive relationships shows give us a reality check and show a mirror to society. However, Movies are so much more than just a piece of entertainment and fun.
Movies are the reflection of our society, and they are one of the most effective ways to convey a message. However,  Ghosts and monsters might seem fictional and unreal, but there are some monsters hidden inside us.
Some movies shed light on the inner monsters that are hidden inside humans. Such movies talk about social stigmas like Abusive relationships, domestic violence, kidnapping, and other topics that are considered taboo in our society.
This is why movies about Abusive relationships can be an eye-opener and are important to spread awareness. There are some real-life stories as well that will give you goosebumps. These movies talk about the darker side of our society. Thus, these movies are a must-watch, and these are the stories that need to be heard.
So, here are the top 11 movies about abusive Relationships. Furthermore, this list is in no particular order. So let's start to add these movies to your watchlist now!
1. Enough (2002)
This crime drama is directed by Michael Apted and written by Nicholas Kazan. Moreover, the star cast includes Jennifer Lopez as Slim Hiller, Billy Campbell as Mitch Hiller, and Tessa Allen as Gracie Hiller.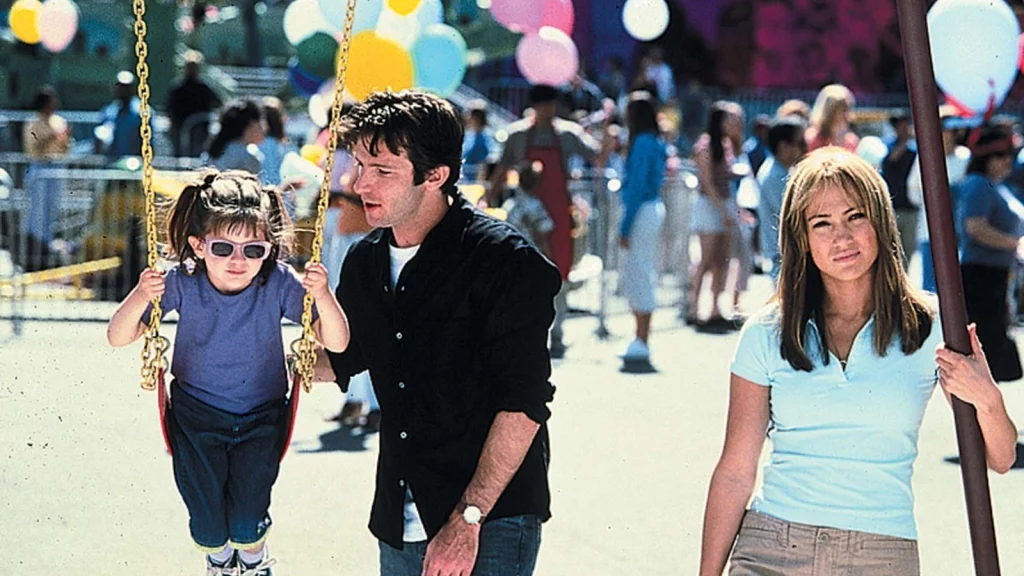 This is the story of  Slim Hiller (played by Jennifer Lopez), who is a local waitress. she marries the man of her dreams, Mitch. However, he seems mysterious, and he is not all that he appears to be. Marrying him was the biggest mistake of her life, and that one decision made her life a living hell.
Once she finds out about his true evil side, she is now a mother of a young girl. The movie gets even more intense and suspenseful. When we feel his abusive husband might harm their little daughter as well. Can Slim and her daughter escape this nightmare? When will this torture come to an end? Find out and watch this movie on Netflix.
2. Edge of Madness (2002)
This movie is based on a short story written by Alice Munro named 'A Wilderness Station.' the film is directed by Anne Wheeler and written by Anne Wheeler and Charles K. Pitts. Moreover, the star cast includes Caroline Dhavernas as Annie Herron, Frank Adamson as Donnely, and Wayne Nicklas as Inmate.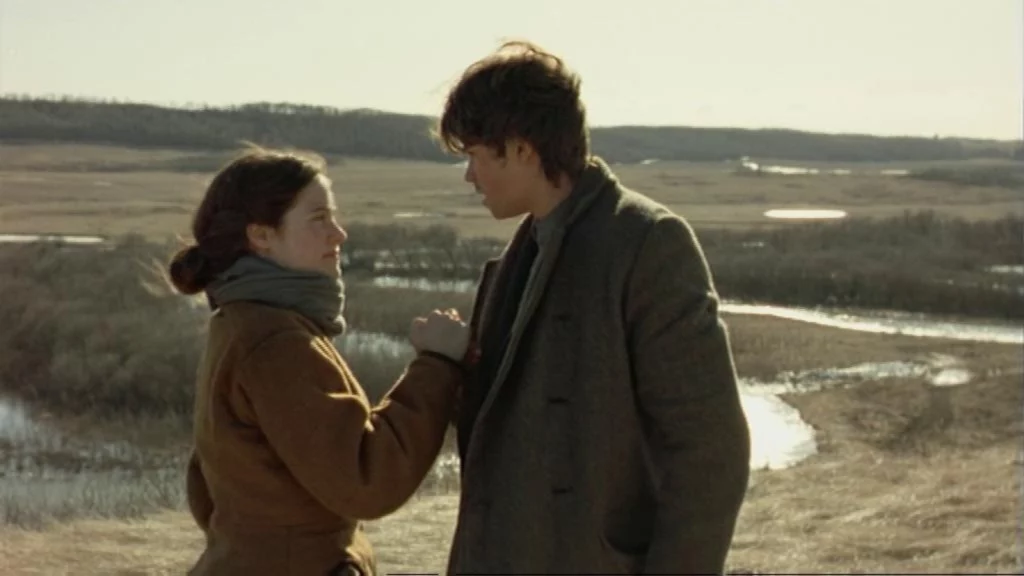 This movie touches on all the sensitive issues of an abusive relationship, such as marital rape, sexual abuse, and domestic violence. However, this is a story of a woman who arrives at a fort and announces that she has killed her husband.
Thus, she is put behind bars, but as the story progresses, we get to see flashbacks from her past. Where she has been in an arranged marriage set up. That marriage is filled with abuse and toxicity. However, his husband's brother was kind and friendly. On the other hand, he is not strong enough to protect her.
Is she really guilty? Is she telling the truth?
3. A Vigilante (2019)
This crime drama is directed and written by Sarah Daggar-Nickson. Moreover, the star cast includes Olivia Wilde as Sadie, Morgan Spector as Sadie's Husband, and Kyle Catlett as Zach.
She fights so they don't have to is the tagline that explains the whole story. In this movie, the female protagonist has been through a toxic and abusive relationship. She somehow manages to escape from her abusive husband, and now she is on a mission to help all others like her.
She has a mission to make every girl capable enough to raise her own voice and fight against any abuse. This is a must-watch, and you can watch A Vigilante on Amazon Prime Videos.
4. Berlin Syndrome (2017)
This mystery drama is based on a novel written by Melanie Joosten, and the movie is directed by Cate Shortland. Moreover, the star cast includes Teresa Palmer as Clare Havel, Max Riemelt as Andi Werner, and Matthias Habich as Erich Werner.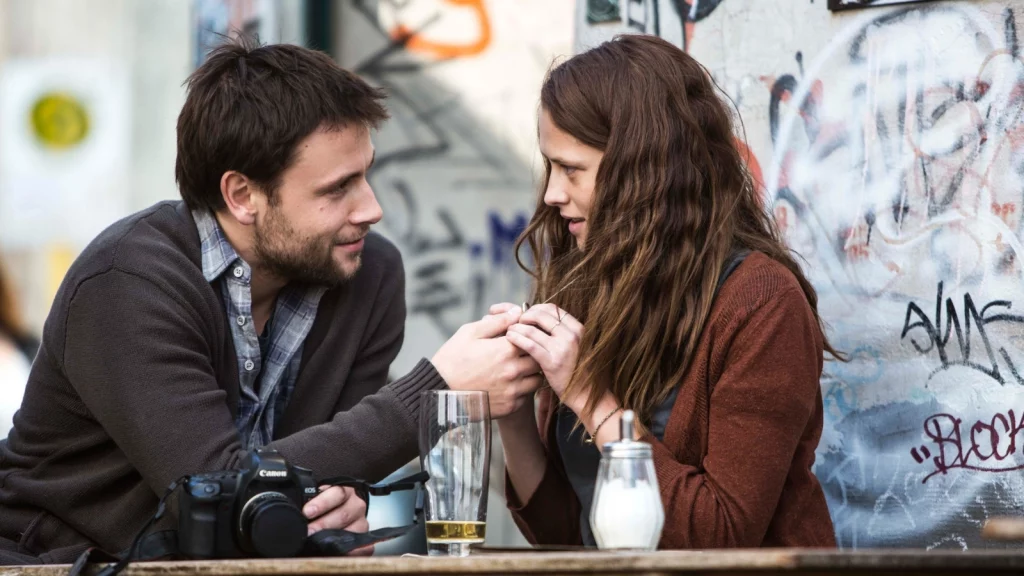 If I have to sum up this in one line, it's about When passion becomes a possession. This story is set in Berlin when an Australian photojournalist fell in love at first sight with Andi. This romantic beginning takes a terrible turn when we get to see the real horrible side of the Andi.
As the story progresses, one day, Clare finds herself locked in the apartment. Is it a mistake, or is her life about to turn into a living nightmare? Watch Berlin Syndrome on Amazon Prime Videos.
5. Boyhood (2014)
This movie is directed and written by Richard Linklater. Moreover, the star cast includes Ellar Coltrane as Mason, Patricia Arquette as Olivia, and Elijah Smith as Tommy.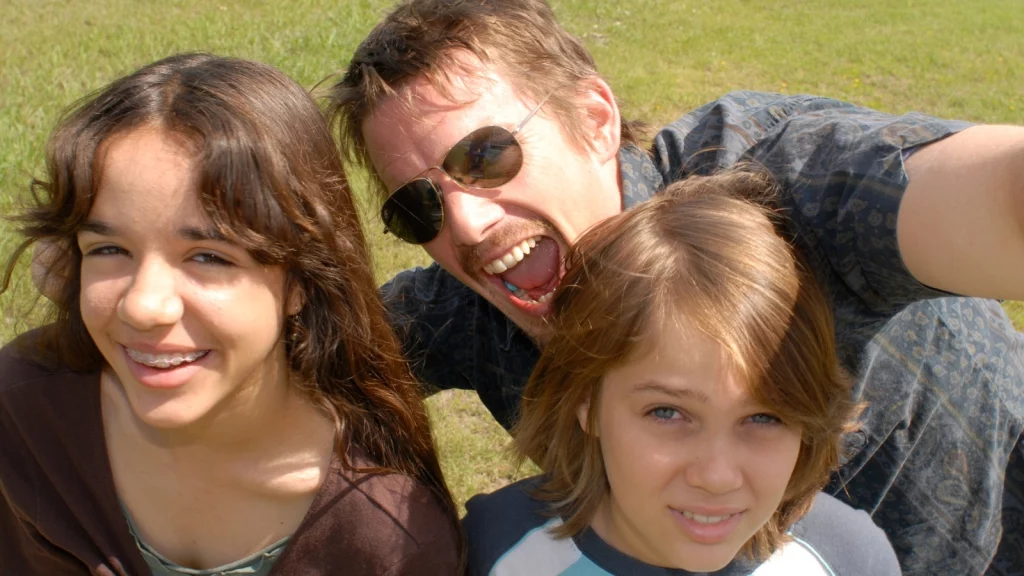 Boyhood was a pathbreaking movie that even won an oscar. This story is depicted from the perspective of a boy named Mason. As this movie is shot over the span of 12 years, we get to see that boy literally grow up in front of us. We, as an audience, start to relate with that kid.
Moreover, when we get to see his parents, the characters are played by Patricia Arquette and Elijah Smith. This journey takes us through a lot of emotions, and I bet you have never seen a story like this. You can watch boyhood on Amazon Prime Videos and Apple TV.
6. Room for Rent (2019)
This crime horror is directed by Tommy Stovall and written by Stuart Flack. Moreover, the star cast includes Lin Shaye as Joyce, Oliver Rayon as Bob, and Valeska Miller as Sarah.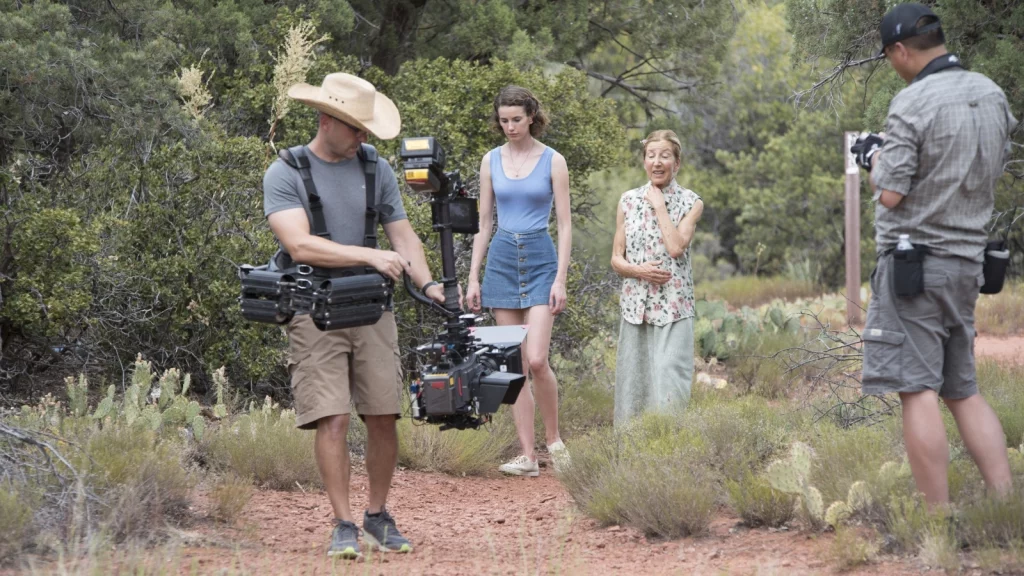 This story is about obsession and how a lonely old-aged widow becomes dangerously obsessed with one of her guests. However, this obsession of hers is on another level, and as the movie progresses, we get to see how dangerous a female psychopath can be.
People enjoy thrilling movies like I see you. Similarly, this movie is also unpredictable, and throughout the movie, you'll be sitting at the edge of your seat.
7. Dangerous Intentions (1995)
This one is directed by Michael Toshiyuki Uno and written by David J. Hill. Moreover, the star cast includes Donna Mills as Beth Williamson, Corbin Bernsen as Tom Williamson, and Allison Hossack as Terri.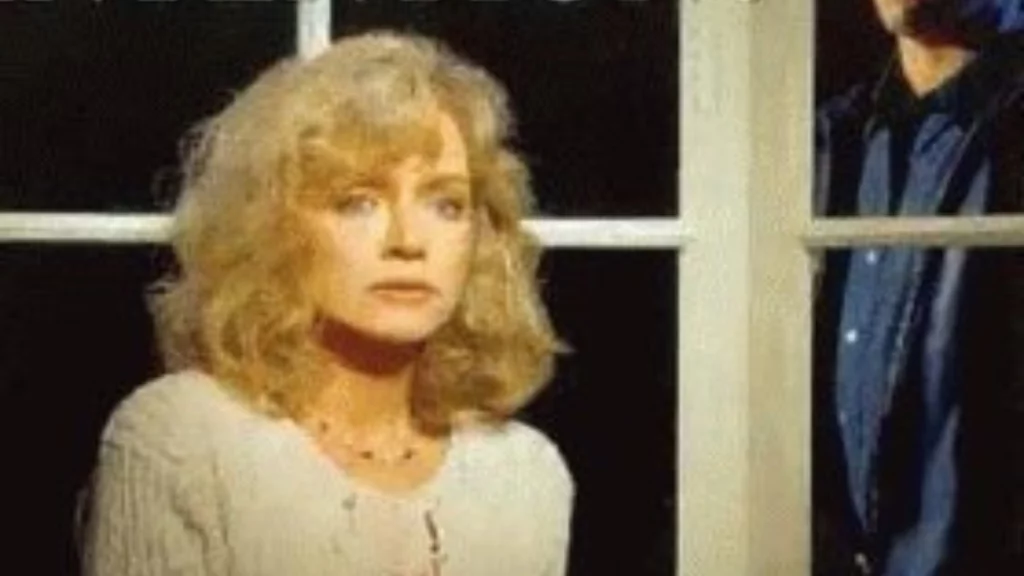 This story is about a man who is stalking her wife and child as they are leaving this man for being abusive. As they are on their way to the abused women's shelter, this man is stalking and chasing them.
Surprisingly this one is loosely based on a real incident where a woman is trying to leave her abusive husband. However, her family won't believe her, and the legal system is also not helping her. Will this man get them? Or will they be able to reach the shelter safely? 
8. Private Violence (2014)
This is a documentary based on a real incident directed by Cynthia Hill. This includes real people sharing their life which include Kit Gruelle, Deanna Walters, and Stacy Cox.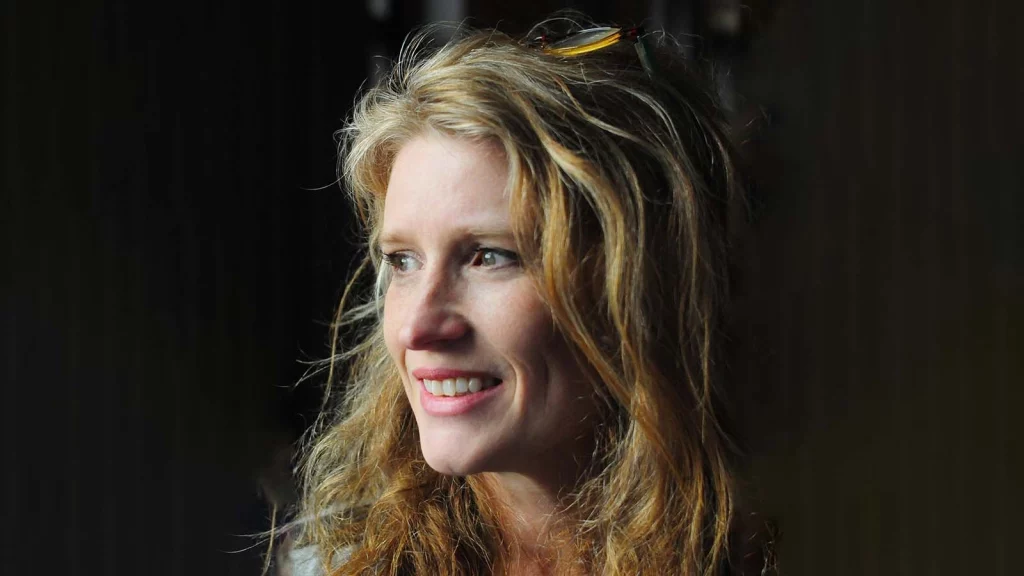 This story can really disturb someone, and we can't even imagine the pain that an Oklahoma Cop, Deanna, went through. She and her daughter were kidnapped by her husband named, Robbie. She was abruptly beaten by her husband and put in a truck while they were on a four-day journey.
Fortunately, they were pulled over by cops and rushed to the hospital, and her condition was severe. The intensity of abuse was evident, and instead of that, no strict actions were taken against Robbie.
Thus, Deanna realizes that she needs to take a stand for herself and her daughter. She gives her all to put her abusive and toxic husband behind bars. From a domestic violence survivor to an advocate fighting for justice, she is a real-life hero. You cannot miss this one as it takes us through the journey and struggles of a real domestic abuse survivor. You can watch Private violence on Plex.
9. I, Tonya (2017)
This is a real-life story that is directed on screen by Craig Gillespie and written by Steven Rogers. Moreover, the star cast includes Margot Robbie as Tonya, Sebastian Stan as Jeff, and Allison Janney as LaVona.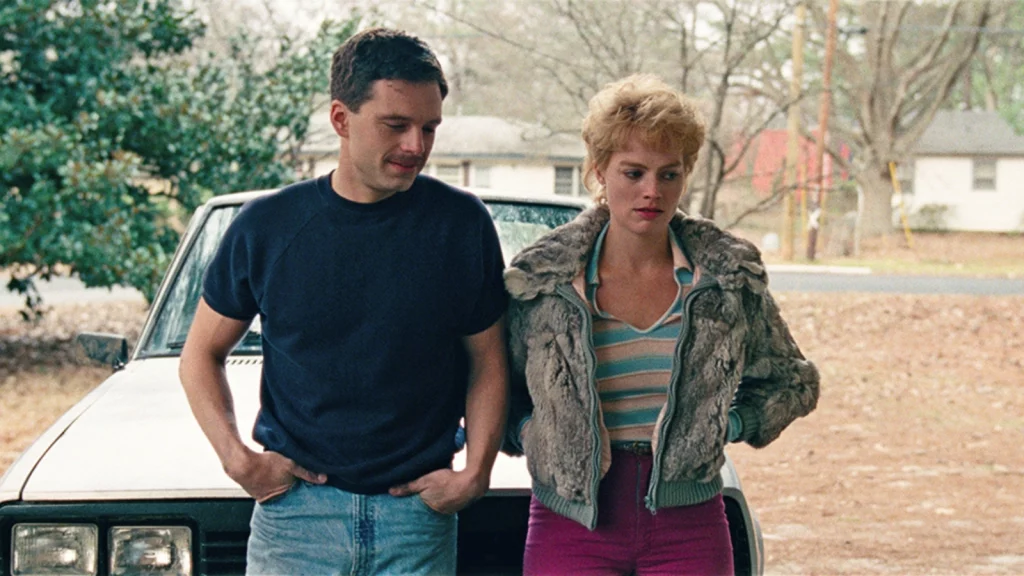 This story is about a major real-life sports scandal. In the year 1991 when a talented skater Tonya got a chance to complete a triple axle during a sports competition, and she was the first American woman to reach this level.
It was a moment of pride, but everything came crashing down when her abusive ex-husband attacked her competitor in order to injure her, so she could not participate. This incident came out as one of the biggest scandals in the sports world.
Moreover, we get to see how Tonya went through a lot, from having an abusive mother and then a husband who crushed the biggest dream of her life. Will she ever get justice? Will her side of the story ever come out? 
10. Gerald's Game (2017)
This one is based on a novel written by Stephen King, and the on-screen direction is done by Mike Flanagan. The screenplay is written by Mike Flanagan and Jeff Howard. Talking about the star cast, it includes Carla Gugino as Jessie, Bruce Greenwood as Gerald, and Chiara Aurelia as Young Jessie.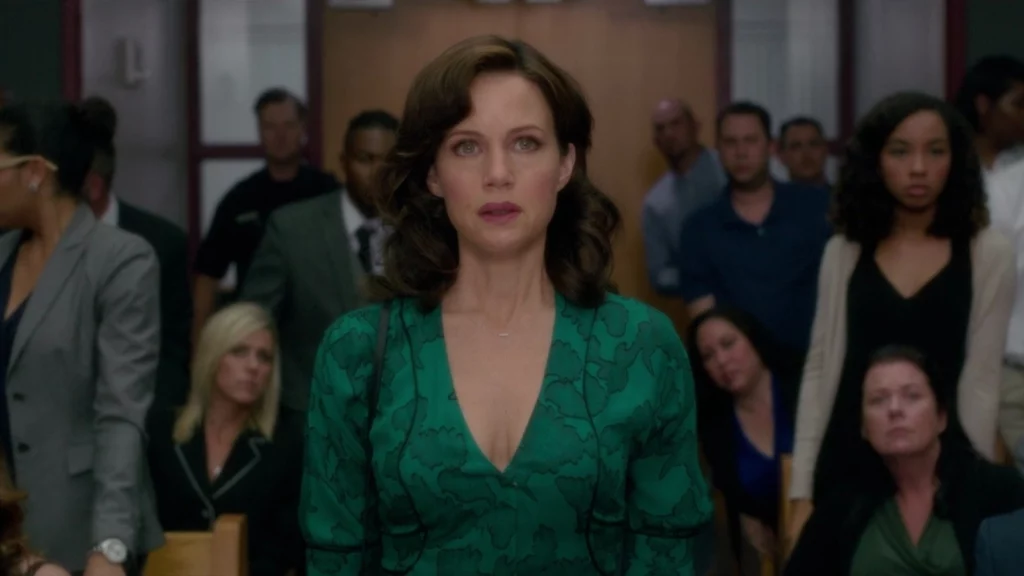 This story is about the fight for survival, and there is a couple who starts playing a harmless game. This game took a horrible turn when Jessie's husband tied her with cuffs to her bed. To fulfill his fantasy, but he dies, and now she is all alone and tied in this remote location.
Moreover, she is also experiencing psychological episodes which bring back memories and flashbacks from her childhood. Which tells us how deeply she was affected by abuse and domestic violence in the past. There are still scars of her past in her memory. Thus, Jessie is trapped physically and psychologically as well. Will she be able to get out of this living horror? 
11. The Burning Bed (1984)
This movie is based on a novel written by Faith McNulty. The movie is directed by Robert Greenwald, and the screenplay is written by Rose Leiman Goldemberg. Moreover, the star cast includes Farrah Fawcett as Francine Hughes, Paul Le Mat as Mickey Hughes, and Richard Masur as Aryon Greydanus.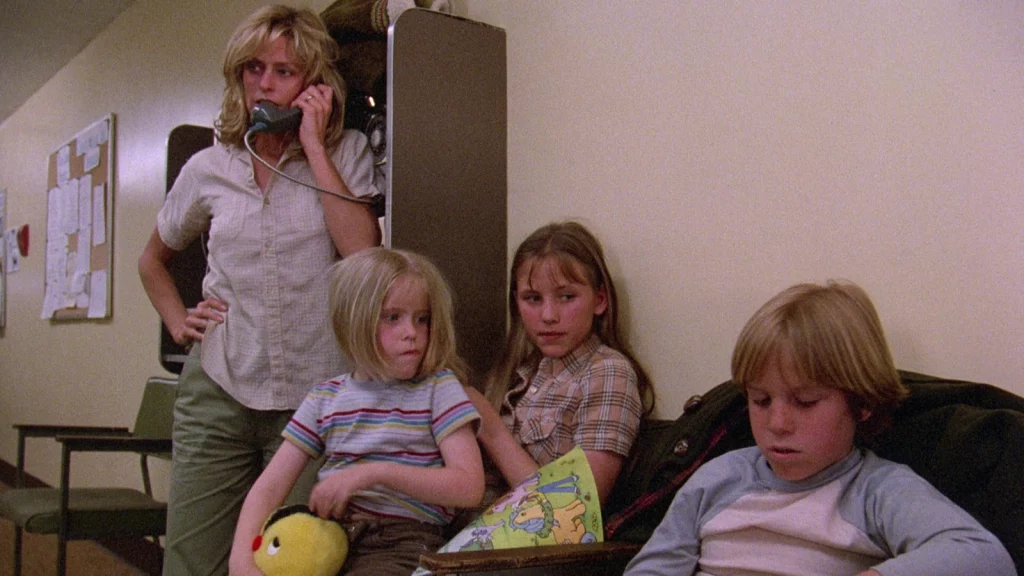 This story was way ahead of its time as it shed light on topics like marital abuse and marital rape. Moreover, it's the story of a woman who put the bed of her abusive husband on fire.
She was pushed to this limit by continuous abuse by her husband. While on her trail, she confessed that while her husband was sleeping, she burned his bed, and this left the whole nation in shock.