We all love reading and listening to love stories, but there are some stories that we don't like that much, and sometimes we find them weird. The teacher-student relationship is one of them. 
However, it looks pretty romantic and adorable on screen because it's about well-groomed actors and their beautiful acting skills. Things don't seem to be that much weird there. 
But the moment we see a real-life incident, we frown. Don't we? Though it is pretty insensitive and rude to judge other people on the basis of their romantic interests or whom they are in love with, we just cannot help it.
You know, at first, I also used to think like that only. I find it weird to love someone who is twice your age and a teacher. 
People often consider it to be a pure bond. But we forget that it's also about great understanding, learning things together, and a great friendship.
Couples who were teachers and students at first didn't have it in their minds in the beginning. But love is love, and you know, it happens.
People are becoming more open-minded and tolerant of these kinds of relationships, but the consequences are still there.
Furthermore, these consequences determine the type of teacher-student relationship stories. So, let's dive into it.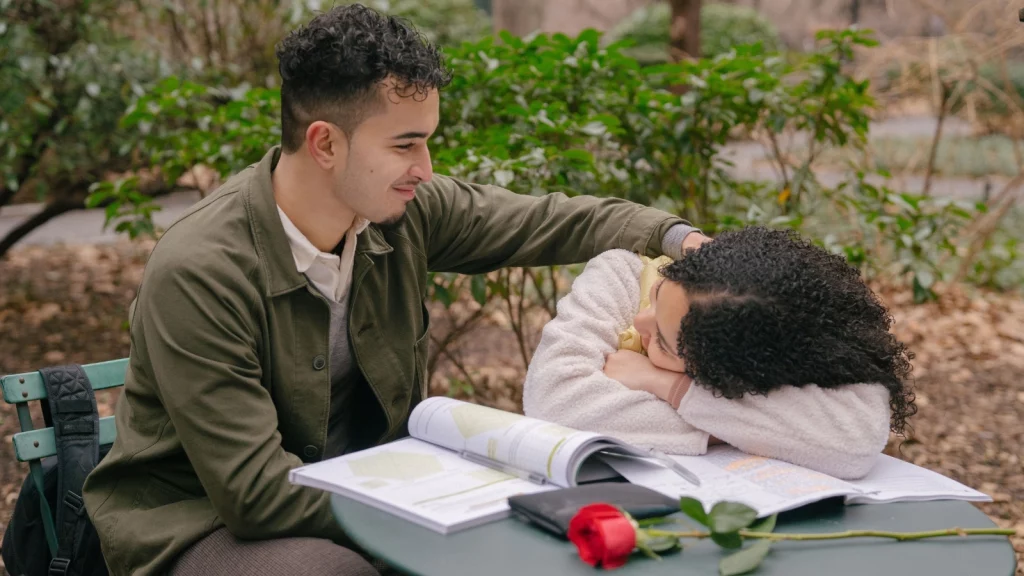 How Does it Happen? 
To be very honest, I cannot tell you. There is no logical explanation for falling in love with your teacher. Neither all teachers nor the students are the same. 
Some just keep it to a respectable relationship. Some become friends, or some give it a special name.
Love can come in many forms, and this is one of those forms. Yes, it is true that there should always be a boundary in every relationship, but you tell me, if two people are willing to handle all the obstacles and consequences, should we criticize them? 
I will never. Moreover, it is not as weird or ugly as it seems. Teacher-student relationship does not always mean that there is a huge age gap. 
Some teachers are young, which increases the chances of falling in love with one of their students.
Because no matter what, we still consider age when it comes to building romantic bonds. So, if you have a crush on your teacher and they feel the same, there is nothing wrong with giving it a try.
But always remember, just because it has worked for you doesn't mean that it will also work for you.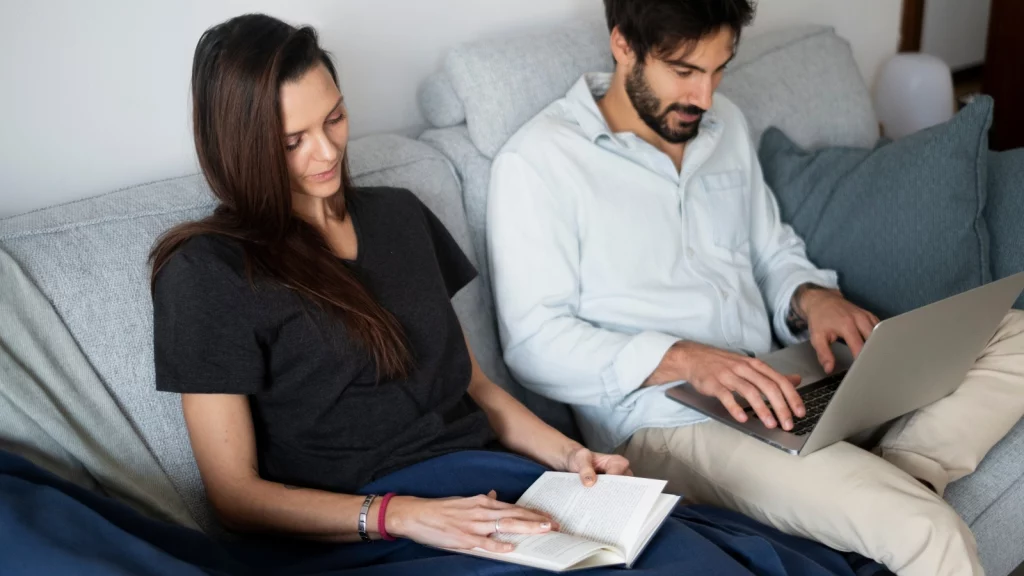 Is It Okay to Build These Kinds of Relationships? 
I am not the person who should be telling you what to do in life. But yes, your age says a lot about your romantic interests. So, if you are a teenager, you should not think about it much. 
Rather than implying those teacher-student relationship stories, just treat them as nothing more than a story. Enjoy it and forget it.
If you are in the same scenario in real life. It is always a good idea to think about the situation further and talk to your parents.
They are the ones who can guide you. If you ask me, teenage or early twenties are pretty confusing. You need to differentiate between the reel and real life.
Falling in love with your professor and getting married to him is not as easy as it seems. Moreover, you never know whether they feel the same or not. 
So, you should just enjoy the crush stage and focus on your goals. That being said, let's see how many types of teacher-student relationship stories there are.
Types of Teacher-Student Relationship Stories
There are certain types of teacher-student relationship stories based on how it goes. So, according to my observation, there are 3 types of it. 
The first one is where the student develops feelings that are not at all appreciated by the other person. Let me put this in a simple way. 
Suppose you like the new professor in your college, and he is just absolutely fine. He is tall, good-looking, well-spoken, everything that you find ideal. 
It is pretty natural that you will be attracted to him and might give it the name of being in love with him. 
But he, on the other hand, does not have that kind of feeling, and eventually, you need to learn to turn your feelings off.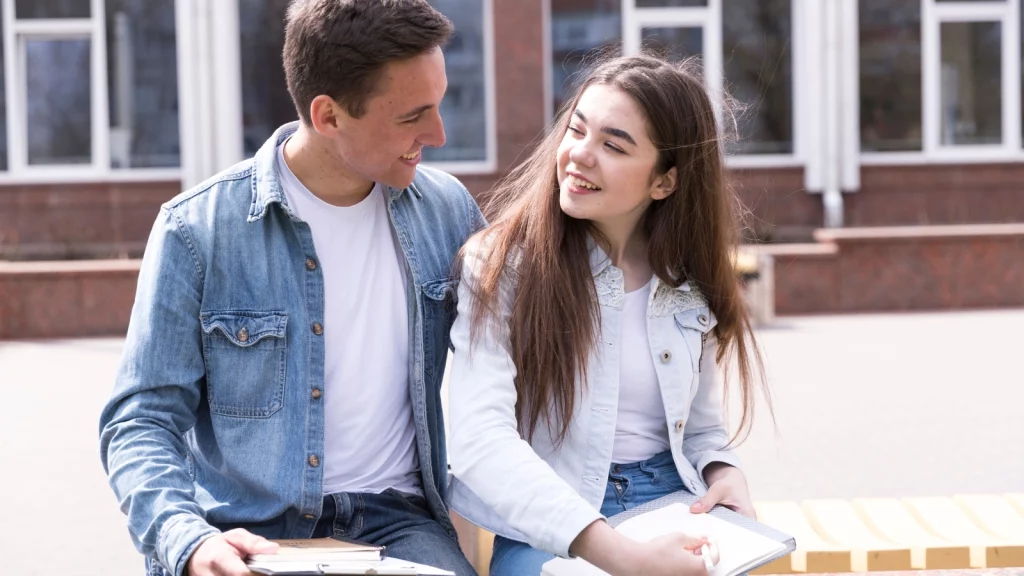 The second kind of story is the mutual break-up one. Yes, in such cases, both persons are willing to stay with each other, but the societal pressure does not let them commit to each other, and in the end, they decide to end it. 
You know, one thing that I have observed is that if we keep the social drama aside, it is nothing but a simple love story. 
It is the social pressure that makes it more complex and adventurous. 
The Third one is the simpler version. I came across a story about one of my friend's friends. She fell in love with her professor, and they are married now. 
How? So, she and her professor were vibing at that time. He was funny, kind, and intelligent. Moreover, he treated her like a friend. But she was able to recognize the hidden hints. 
At first, she was reluctant because she wasn't sure whether she was getting those hints right or not. 
Do you know what she finally did? The friend walked up to her professor and talked about everything that had been going on and also confessed that she had feelings for him.
It turned out that he was also interested in her, and they started dating. At this point, I was thinking that the story would eventually end in tears. 
But the latter part is more exciting. Right after she graduated, the professor did something unexpected.
It was vacation time, and he took her to meet people like his family and friends, and there he proposed to her for marriage. Sounds like a movie, right? 
Now, as we have explained to you how things actually work in a teacher-student relationship, Let's look at some real-life examples.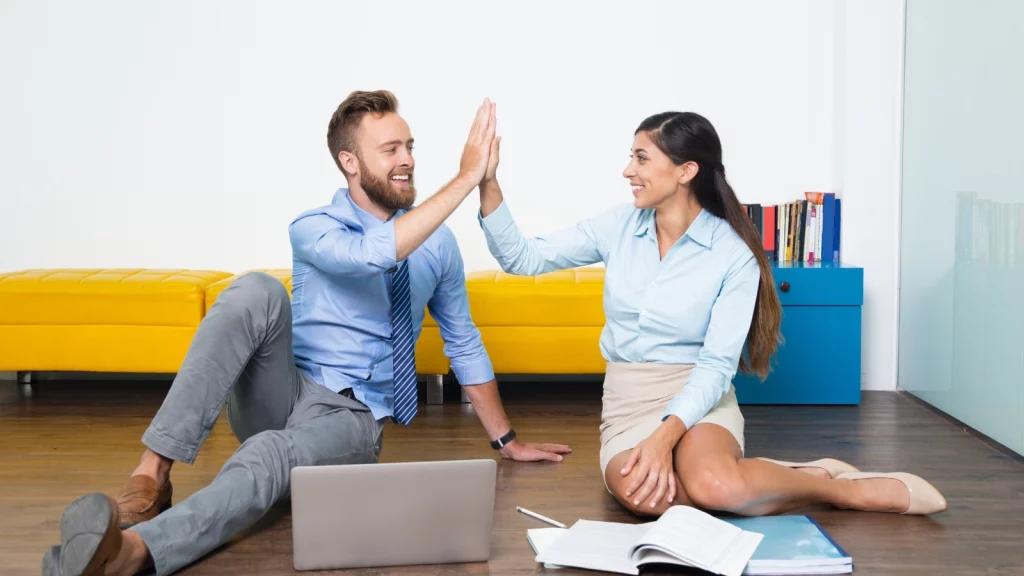 Real-Life Teacher-Student Relationship Stories
I always try to give my readers authentic things. Simply discussing fake stories is not my thing. So, what I'm going to do is tell some real-life teacher-student relationship stories. So, let's dive into it.
The Toxic One
So, this story won't be cute. It is rocky. It's all about betrayal, fear, hatred, judgment, and so on. 
There was a girl in our college. She was my senior, and we both had a good bond. Once, she told me that she was in love with her teacher and they had a 15 years of the age gap. 
At first, I was shocked. It was the same teacher I got lessons from. So, it was pretty awkward for me. 
But I didn't let that judge my beloved friend, and I supported her, but I wanted her to be safe, so I warned her about being manipulated and the rage of her parents if they ever got to know about this.
She said that she would handle all the things and soon he would come to talk to her parents. But I was sure that he would not.
I don't know why but I had that gut feeling that he was not brave enough to handle all the things, and he was with her just to satisfy his ego.
Later, she came to me and said that he raised his voice at her for the first time and told her that she was a whore because he had ex-boyfriends.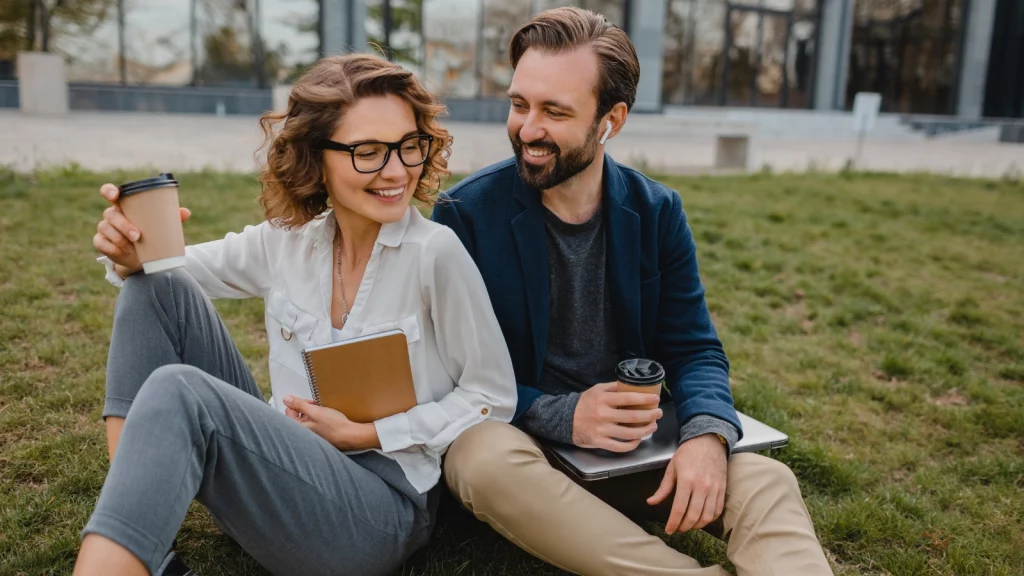 I knew where it was going. I just simply told her that he was turning toxic and she should stay away from him. But my friend was so in love that she couldn't see it coming.
Her name was Sarah. After a month, She again came to me crying. I asked her what had happened. 
She said that she was suffocating. He was abusive and controlling. She couldn't do anything against his will. Starting from eating to wearing and other things.
I asked her, weren't you aware of these things? She said no. How could she? He had been so nice to her all these years, and suddenly Sarah was seeing a different person. 
After dragging the relationship for more than 1 Year. She gave up. Now, when I see my friend, she has also turned toxic. Though not extremely, but yeah, pretty much.
She and her current boyfriend are happy together, but sometimes I see her talking like a teacher only.
Mutually Broken
This story is cute and confusing. I would consider it a teenage love story. Peter, a computer science graduate, used to give lessons to youngsters who had an interest in the subject. 
Her first student was his neighbor Agnes. They had a great bond, and he was more like a brother to her. No, they never developed a romantic bond.
The bond was built between one of Agnes's friends and him. She also came to him to take lessons.
It was a summer evening when the two girls went to his house, and he was talking to another man about some work when he saw Kate. They greeted each other, and that was all.
Peter was in a relationship with his college sweetheart at that time, and they weren't having a good time. She was abusive, and Peter felt alone and exhausted with her. 
The two girls, Agnes and Kate, motivated him a lot, and slowly they became friends. They used to share everything. Their relationships, mental state, families, and everything. 
One fine evening, they were sitting together and discussing something related to their studies when Peter's phone rang. It was her. He went to the other room and came back with a tense face.
Kate was the first one to sense it, and she asked about it. Peter said nothing and hugged her crying and saying that he didn't deserve it.
Kate wiped his tears and asked about what happened actually. It was the first time Peter, the introvert, opened up to anybody and cried his heart out.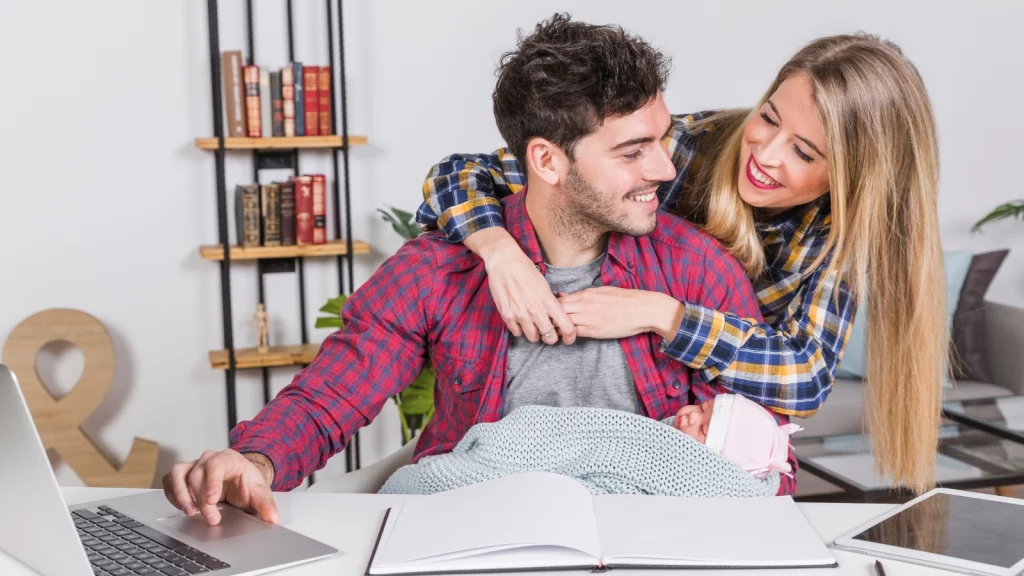 Kate advised him to leave that girl and just relax a bit. She had nothing in her mind till now. Slowly they started spending more time.
Kate noticed that Peter touched him in a different way. The way lovers do. Holding hands, looking straight into the eyes, and smiling. They both knew that the spark was there, but they both knew it was not possible.
Meanwhile, Kate started liking another guy who abused her, and she stopped going to take lessons. Peter asked about it, and the girls replied we are not interested anymore. 
Now, the girls started focusing on their studies, and the toxic boyfriend left her in pieces. She thought of recovering every bond that she lost but resisted herself.
Kate thought that Peter would be angry and might misbehave. But eventually, she did, and the response was positive.
They went out, but it wasn't a date. They both didn't want to name it until Kate started feeling confused and exhausted. One day, she told him – "I know. We are more than just teachers and students. Stop pretending." 
Peter looked at her, and they smiled. But Kate thought about the situation. His mother, relatives, and everybody would just create a scene, and Peter was not ready at all.
So, she just stayed quiet, and they both decided to stop talking.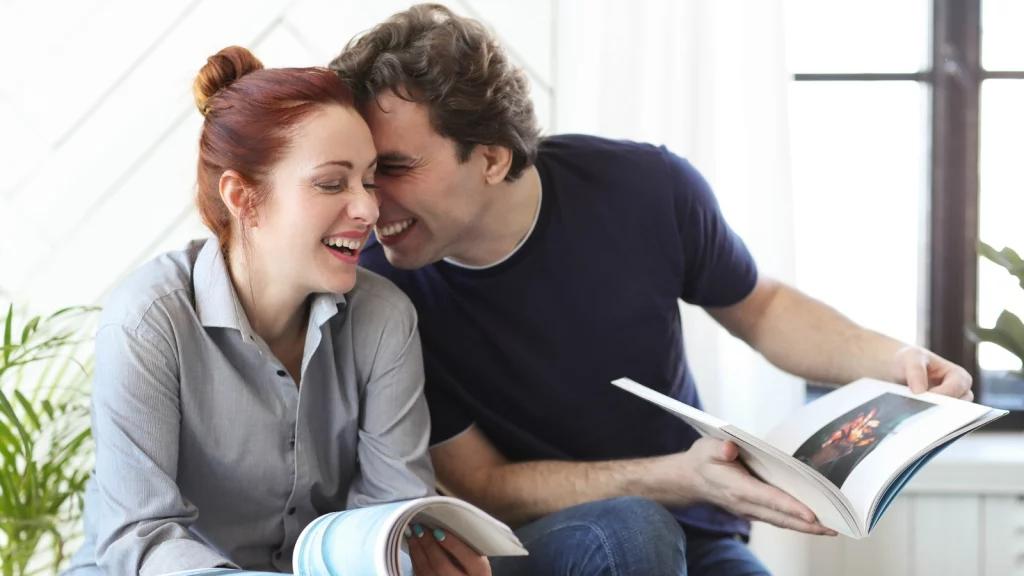 Wrapping Up
These stories always make me believe that love is not enough. It needs effort and a lot of hard work to make it work. Those who are lucky can only reach a happy ending. 
 If you are young and enjoy watching movies like the proposal and thinking it can happen to you as well, you might be mistaken. 
I mean, you would not like to see someone whom you respect do bad things to you. So, it's better to let time do its work. Moreover, these stories should be just stories to you.