Who doesn't like time spent with friends? Friends are the like a breath of fresh air in the usual and monotonous routine. You may have the worst day, but a casual meet-up with your best friend forever will pump you up.
Going for luncheons, enjoying house parties, celebrating festivals, or watching movies with friends, everything seems perfect when you have a friend tagging along with you. Today, night-outs and sleepovers are so in the trend that a group of friends plans every little detail about it way before. 
However, friends agree to disagree on several things but coming to a consensus on choosing what film to see is always a problem. Nothing new! As all of us have our preferences and want something different to binge-watch with friends.
But because we love our friends more than anything else in the whole wide world, we are okay with bending our choices. Having said that, I have included all genres of fun movies to watch with friends so that you can pick and choose. 
After all, I know how it feels to keep scratching your head and still not come up with one name. So, let's cut to the chase and get straight to the best 15 movies to watch with friends during a sleepover. 
Movies to Watch With Friends Next Time you Have a Sleepover
Check out this list and pick one for the crazy night!
1. In The Heights (2021)
This Warners Bros. Picture American film is perfect for a group of friends who love a light-hearted and musical film. Directed by Jon M. Chu runs on the lines of music, hope, positivity, feel-good factor, and enjoyment.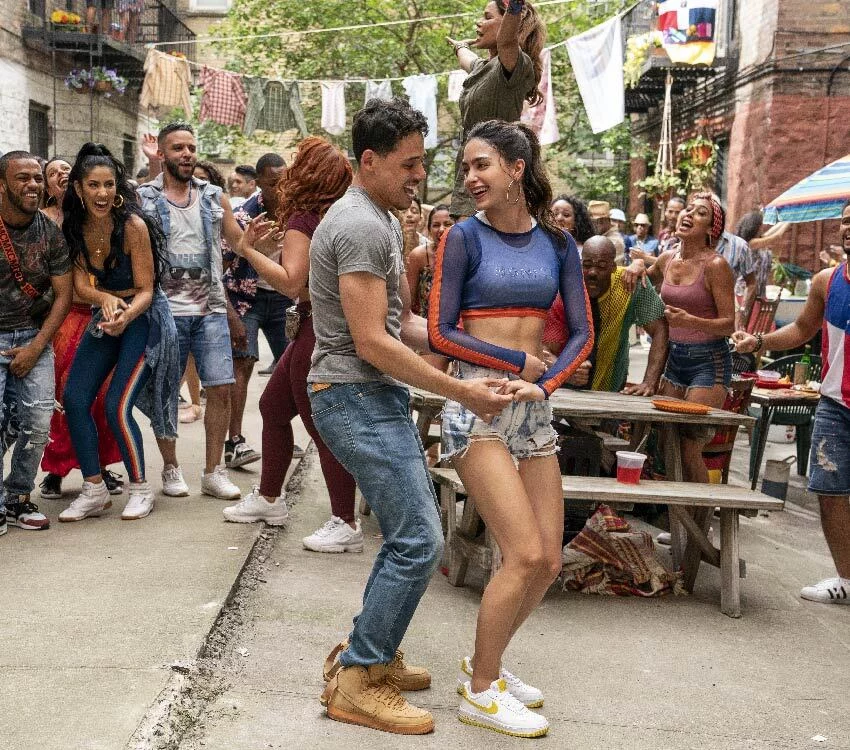 Also, if you have a fun-loving and bubbly friend like me, you definitely add this to your watch list. So, basically, the film is set in the beautiful American state of Washington, where Usnavi, the main protagonist, runs a bodega.
Not only will you find him hopeful about life but quite vibrant too. To watch this interesting plot, all you have to do is get straight to Netflix and have a blast. 
2. Arthur Christmas (2011), One of the Movies to Watch With Friends
All the boys and girls who absolutely adore a Christmas movie, this movie is for you. Also, it may be any time of the year; Christmas films are always a superhit choice.
Interestingly, it's not the same old movie; in fact, the storyline is totally different. Also, this Christmas science fantasy comedy film directed by Sarah Smith covers the side of Santa Clause, who, by chance, forgets to gift one in hundred children. 
Now will, his the youngest child, Arthur, will be able to deliver the gift to the child before Christmas dawn? It's something you and your group will have to see for yourself. 
Moreover, the talented voices of James McAvoy, Hugh Laurie, Bill Nighy, Jim Broadbent, Imelda Staunton, and Ashley Jensen will totally grip your attention. 
3. Bathtubs Over Broadway (2018)
If this movie was Robert DeNiro's top 6 picks for the 2018 Tribeca Film Festival, it means it definitely has some worth-watching content. This American Documentary film is directed by Dava Whisenant and is very different from the very common content we tend to watch.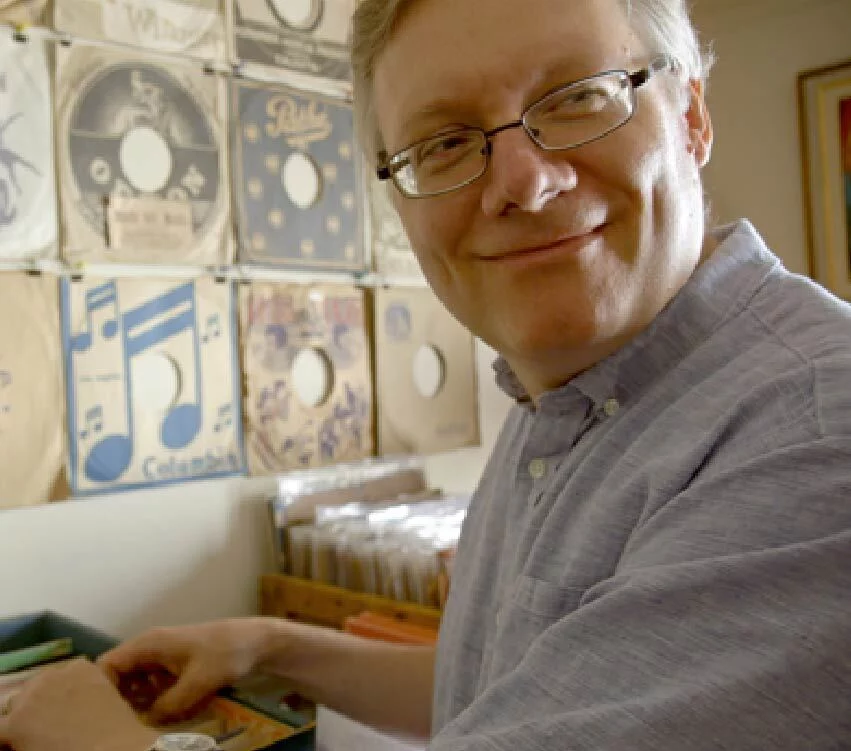 If you and your buddies lie to watch something which gives you an insight into the lives of the famous, BOB will serve the purpose right. After watching this 87 minutes long documentary, you will meet the Young Steve, who is the writer for the popular Late Show with David Letterman.
I am not going to tell you more and spoil it for you. As it is something you should watch and enjoy every moment yourself. 
4. Say Anything (1989)
Of course, an iconic love story is a must-inclusion in movies to watch with friends, as you get to sweet talk about your own love life. (I know it, girlfriend!) Say Anything is an adorable love story directed by Cameron Crowe and revolves around the romantic lives of  Lloyd Dobler (John Cusack) and Diane Court (Ione Skye).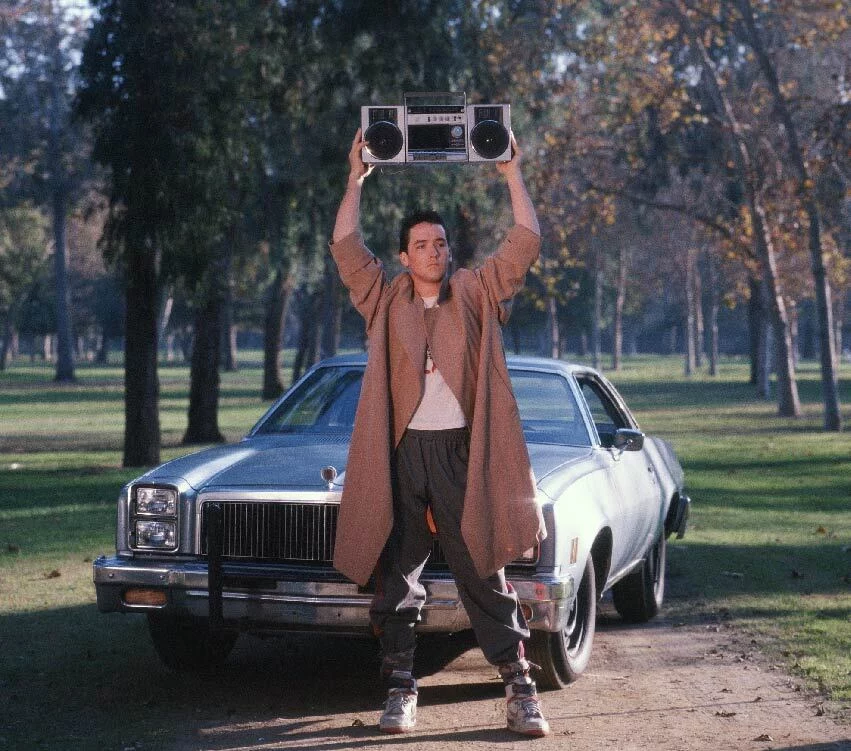 Towards the end, you and your co. , will not be able to stop biting your nails in curiousness, as the climax of the film could go in any direction. Will Diane's possessive and divorced father approve of their love? How will she convince him? What will happen next? Find out while you watch more movies like these with your friends.
5. Another Round (2020), Movie to Watch With Friends
High school or college goers will love the concept of the film, and I personally recommend you to watch it as it will be a rollercoaster ride for you to see four teachers drink daily. Of course, their professional and social life is not the same, and you will laugh out loud to see that happen.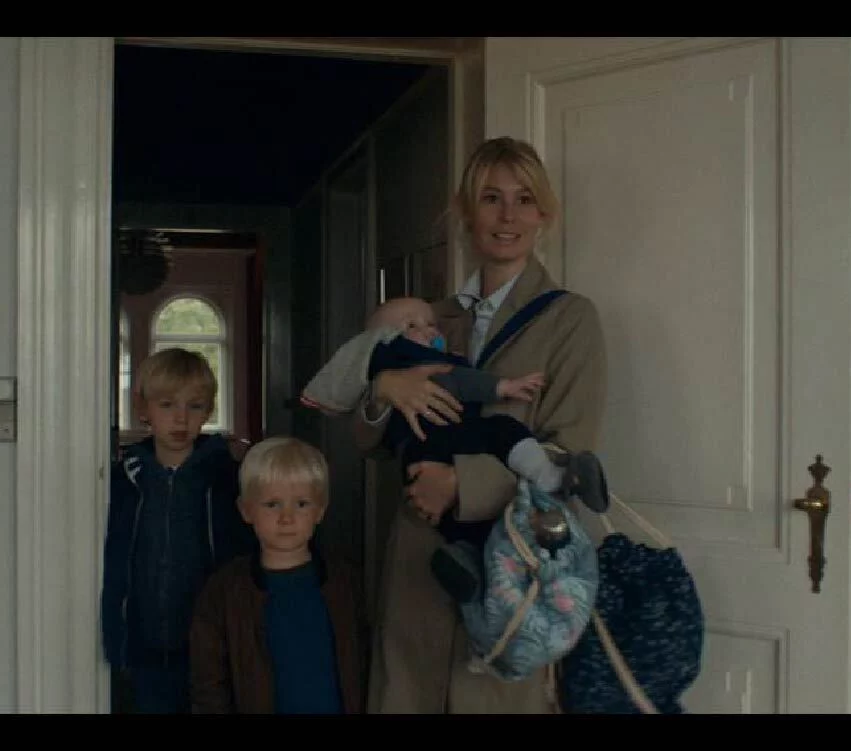 Directed by Thomas Vinterberg, the film is basically in the Danish language, but it is available online to watch. As students or in earlier times, wouldn't it be fun to watch different sides of teachers?
6. Little Miss Sunshine (2006)
Family comedies are a win-win package when it comes to movie-watching with friends. As the film keeps oscillating between family bonding and humor, you can never be bored. Similarly, in this 2006 film, where the plot revolves around the not-so-ordinary lives of the Moore family.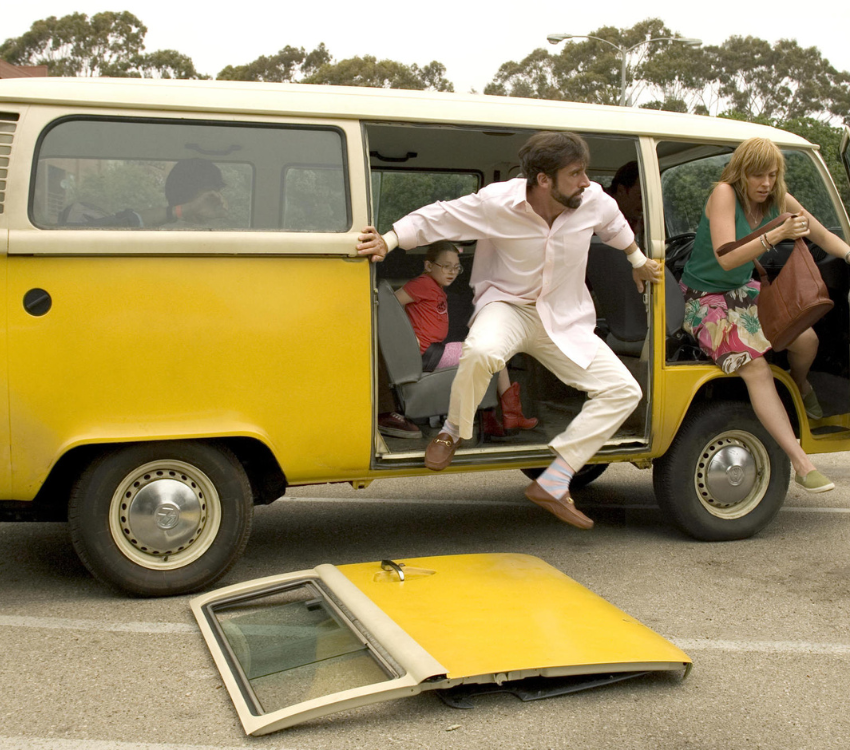 You and your friends will be left laughing your lungs out as the film progresses. How & Why? Well, without giving out the gist of the story, ill give you a hint. Imagine your reaction when the entire family decides to take a road trip just to support their daughter, who wishes to take part in a beauty pageant. (Quite Funny!)
7. The Fallout (2021)
Very recently released Megan Park's debut directorial film is something that you will binge-watch with your bestie. In the movie, you will discover the true meaning of friendship and how one tends to grow in this bond.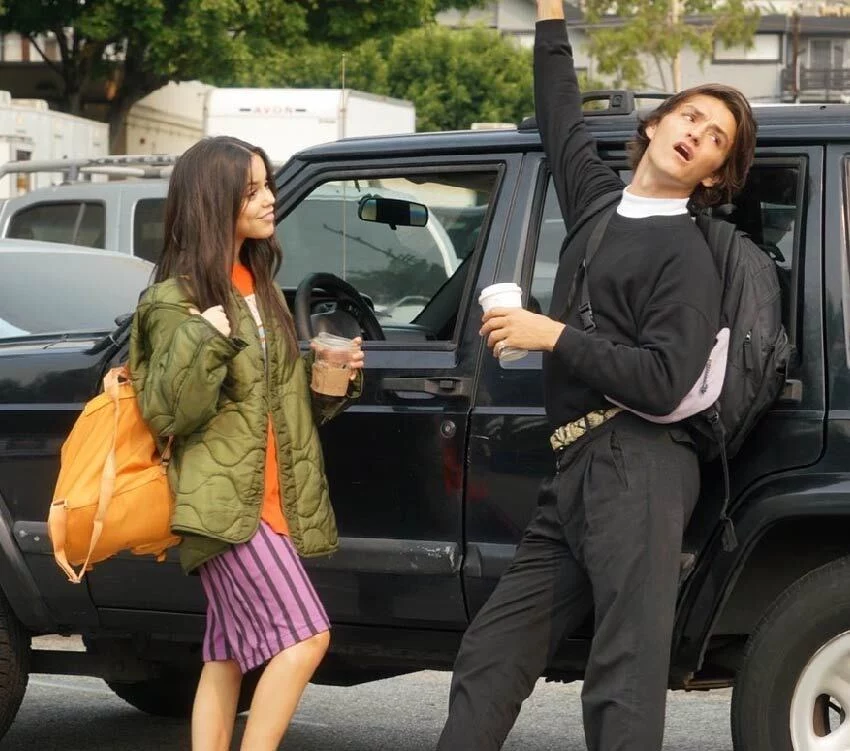 Although Vada and Mia met under unusual and tragic circumstances, they eventually turned out to be sisters from other misters. I am you are that you hold the same feeling for your girlfriend, so make sure to plan this on your day of the night out and enjoy your own friendship through them.
8. Tag (2018)
A perfect film that celebrates nothing but friendship. Tag is an American comedy movie written by Rob McKittrick and Mark Steilen. Based on a true story, the story revolves around a group of grown men played by the famous Ed Helms, Jake Johnson, Hannibal Buress, Jon Hamm, and Jeremy Renner. TAG is a game that these friends play every year once a month.
Everyone is different with different personalities; you will not enjoy their friendship but their individualities too. So, you grab a bag of cheese popcorn and a chilled can of soft drink to enjoy this movie with friends even more.
9. Free Guy (2021)
Don't worry, as how can I miss out on a movie that boys will definitely love to watch? I know how much boys love sci-fi, action, and comedy. Free Guy is a complete package of all these three genres.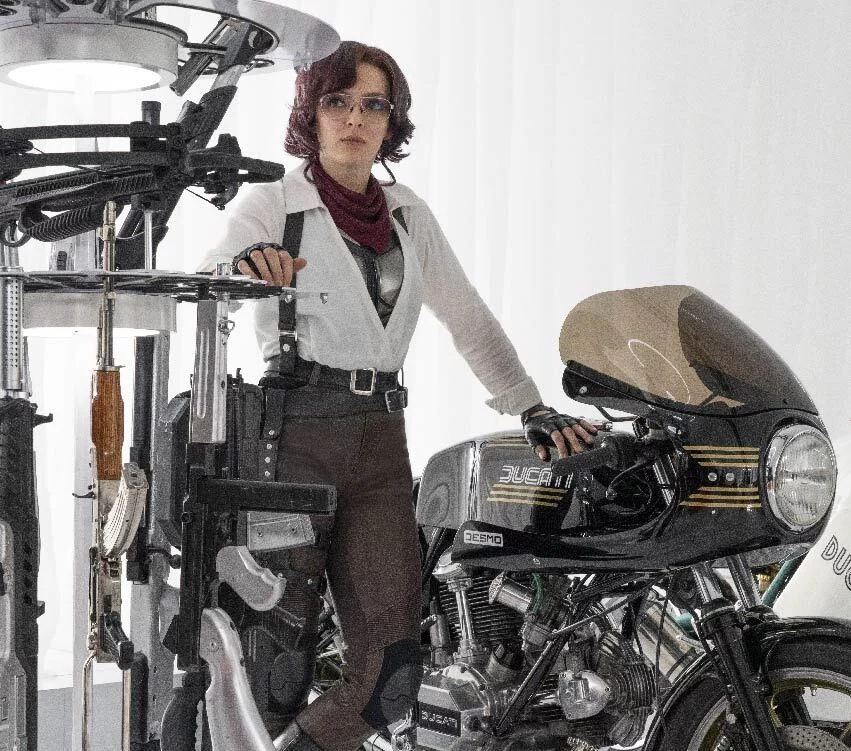 Not to miss the fun star cast of Ryan Reynolds, Jodie Comer, Lil Rel Howery, Utkarsh Ambudkar, Joe Keery, and Taika Waititi makes this film even more worth watching. This superhero gaming film will make you and your friends wish that you were too a part of the film.
10. Jumanji: The Next Level
Playing games and having fun is part of a great friendship. Don't we indulge in playing fun games with our friends? Yes, we do! In the movie, when one of the so many friends is trapped, what the rest of them do is obviously save the friend. (Just like in real life!)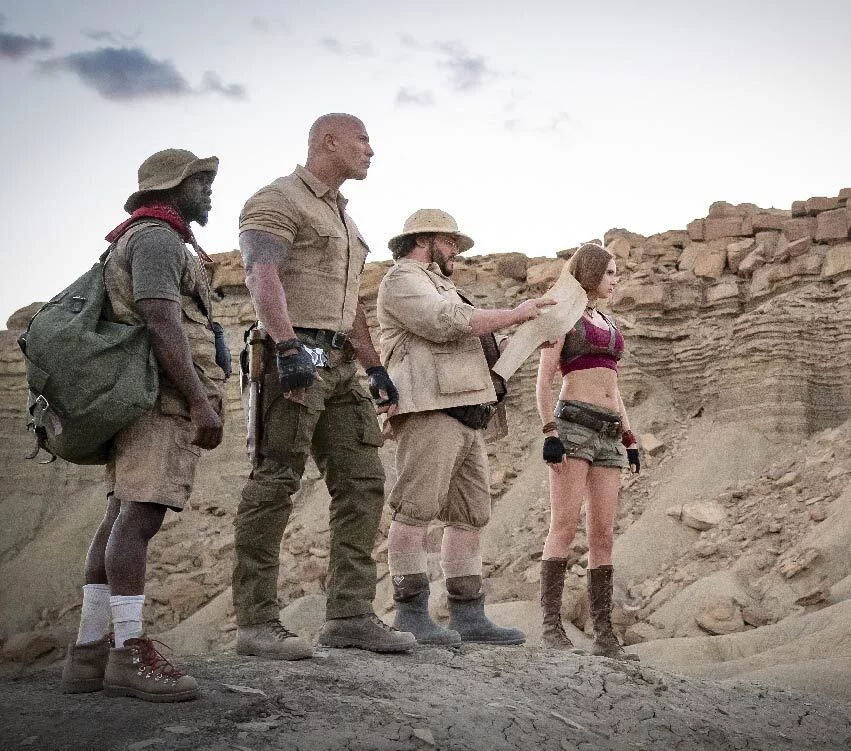 The bonus is that the film is so interesting to see all the obstacles and dangers that all the friends cover together as one. Dwayne Johnson, Kevin Hart, Karen Gillan, Jack Black, Nick Jonas, etc., are some of the well-known and talented actors who made this film a super duper hit. 
11. Me Before You (2016)
This romantic drama flick is directed by Thea Sharrock and is based on a novel written by an English author, Jojo Moyes. This beautifully written and picturized movie to watch with friends will make your sleepover a romantic getaway. 
You are your group of girlies who will not help themselves but discuss your own lover with each other. The story is about the lives of the beautiful Louisa "Lou" Clark (Emilia Clarke) and a wealthy young man Will Traynor (Sam Claflin).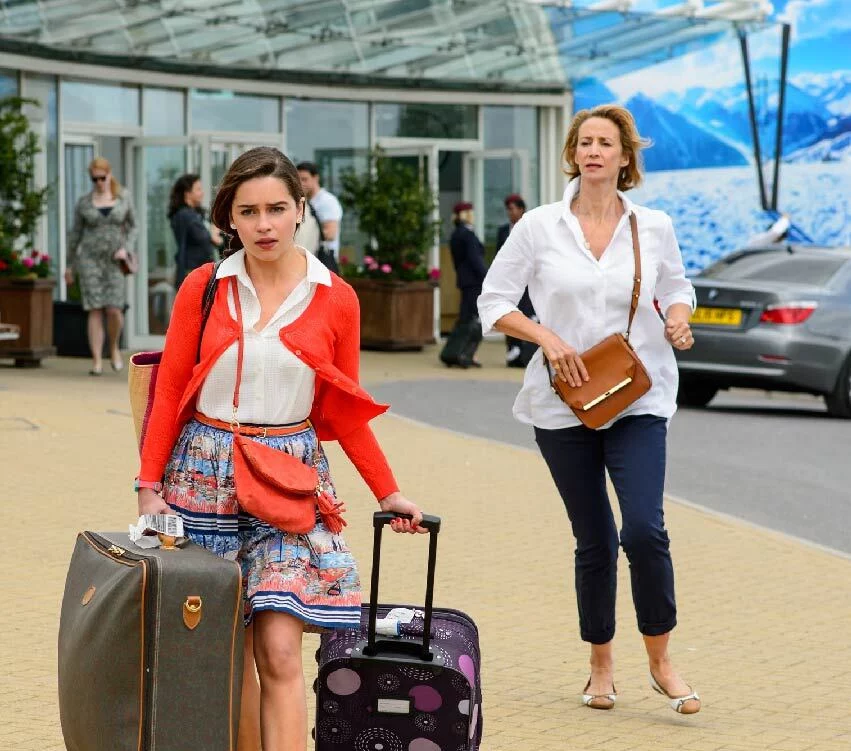 Although they don't meet under normal circumstances, the end is totally different from that. Therefore, get a cozy blanket and a warm cup of hot chocolate to enjoy this heartfelt romance.  
12. Ted (2012)
No sleepover or friends' night out is ever complete without a dog movie or teddy bear flick. And fair enough, as we all, at one point in time, wish that is childhood teddy bear come alive. Don't we?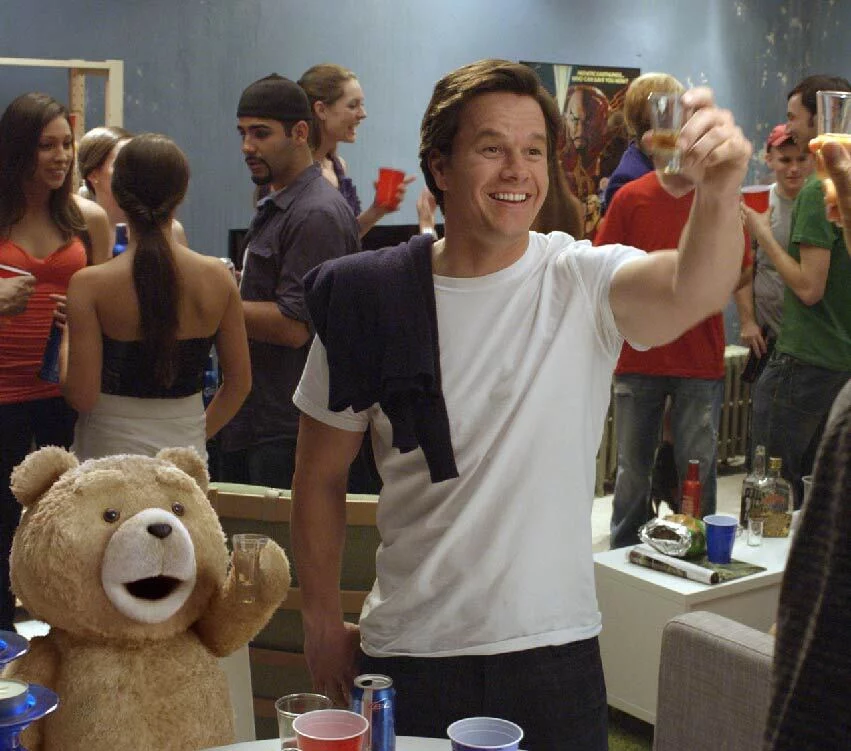 If you want to live a nostalgic childhood moment along with your best friend, binge-watch Ted. After watching the entire film, your heart will melt with the teddy's cuteness. Coming to its plot, the story dominantly revolves around John Bennett (Mark Wahlberg), Ted (Seth MacFarlane), and Lori (Mila Kunis).
Without giving much of its funny and entertaining content, it is best you go and watch what happens next. 
13. Demolition (2015)
It is no surprise that after family, only friends come to the rescue during tough times. Totally in the movie Demolition, you will find the same affairs between Davis Mitchell (Jake Gyllenhaal) and Karen (Naomi Watts).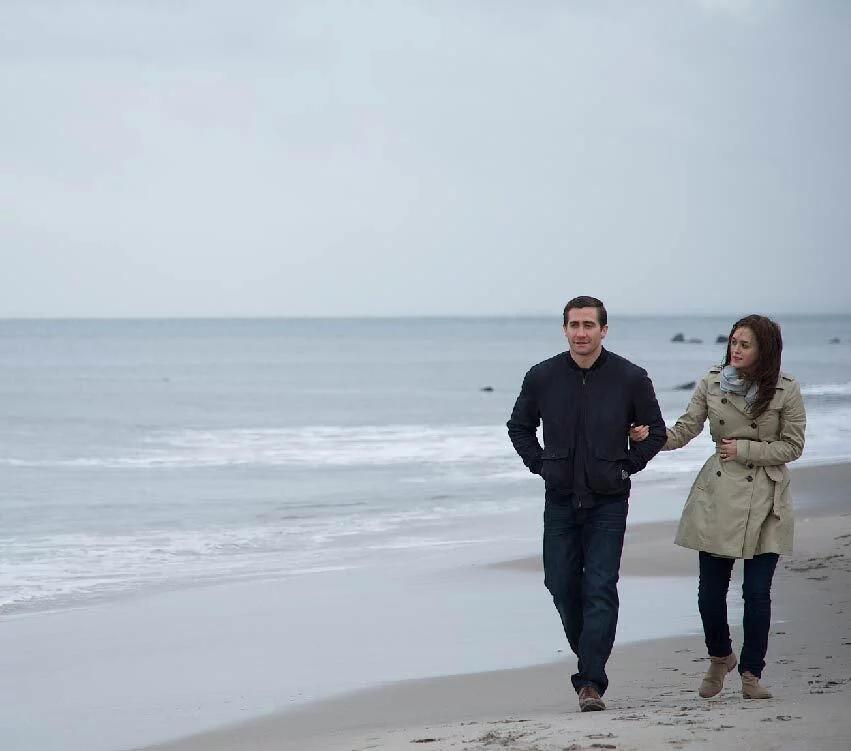 Both of them somehow sit on a new ship of friendship and find comfort in each other. Therefore, in the list of movies to watch with friends, this movie definitely is a must-watch.
14. The Shawshank Redemption (1994)
This classic and iconic flick needs no introduction, as it is an appropriate tale of accidental and close friendship. This American drama film is directed by Frank Darabont and will leave you and hommies all impressed by the end of the movie.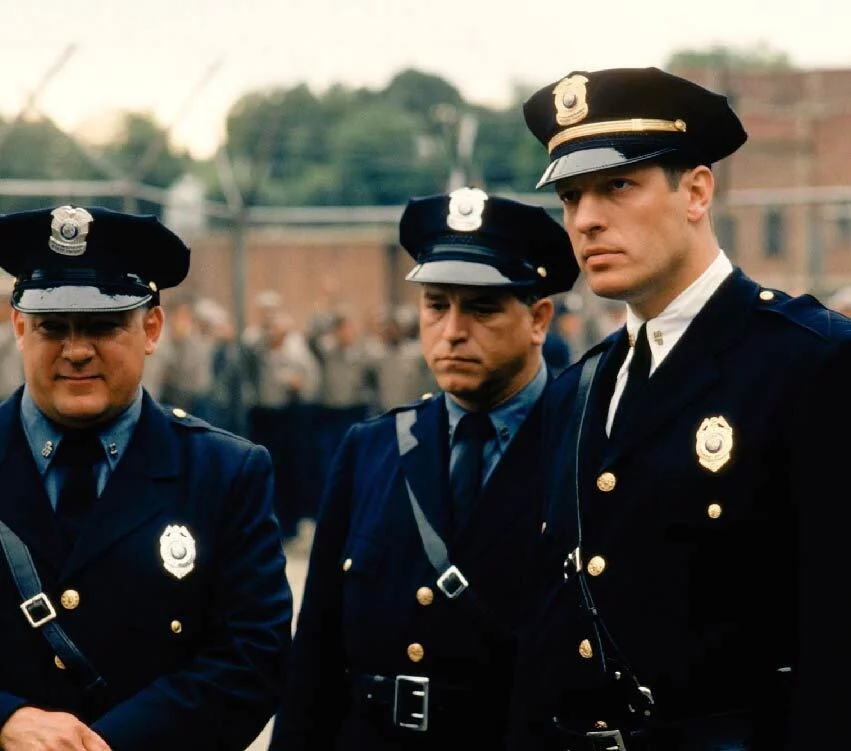 How does an innocent man stick in prison and find a group of prisoners he can count upon? What, how, and who are all the questions that will be answered when you will sit with your friends to watch this movie. 
Also, I don't think I need to mention the legendary acting of Morgan Freeman and Tim Robbins will leave you wanting to see more movies like The Shawshank Redemption.
15. Game Night (2018)
Games are very much part of a fun friendship bond. So, whenever we hear "Game Night," the first thought that comes to our minds is, Yes, Yes, and Yes! But in the movie, it is not that fun, actually.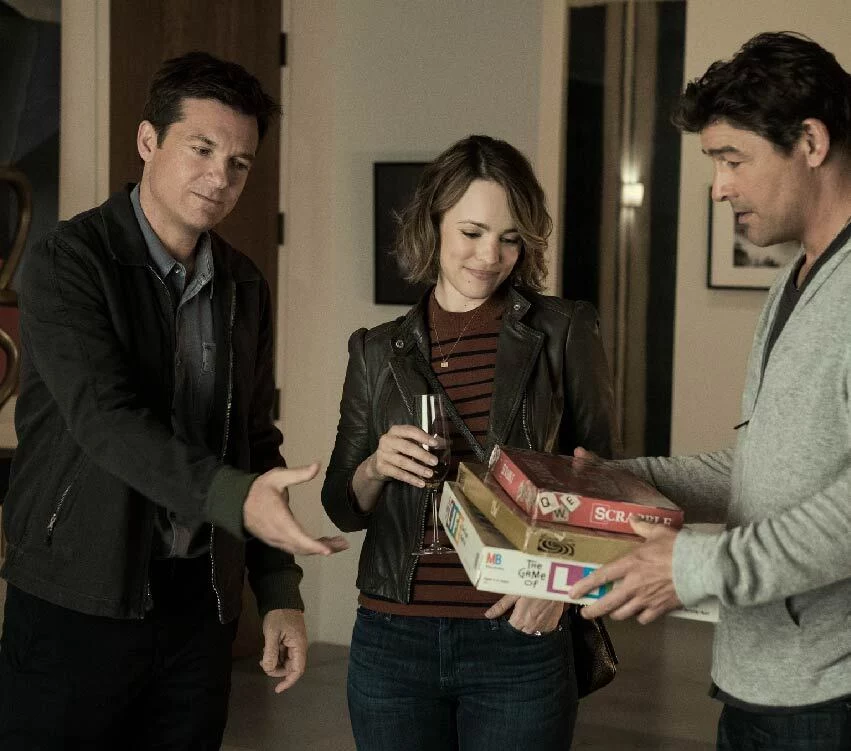 The movie is full of twists and turns that are actually nowhere near playful. How did Max and Annie's weekly game night become a chaotic night? It is something you will have to see for yourself along with your buddies. 
So, if your sleepover is already planned, add this movie to watch with friends and have a thrilling night.
The Final Words
Finally, all these 15 fun movies to watch with friends during a night out or sleepover will not leave you and your group yawing the whole night. So, get a subscription to some of the streaming platforms, get a cozy blanket, wear your comfy pajamas, and a cup of hot chocolate to enjoy the night.
Enjoy!