The very first thing we observe or are able to see in a person is how he looks. Especially in a profession such as acting, having good looks matter a bit more than it usually would. No matter how good someone's acting is, they may struggle to find good roles or appeal to the audience if they are not good-looking. 
Similarly, along with looks to become a big star, every actor needs to perfectly express the dialog to the viewers. There are many different techniques to do that, and every actor has their own method. Some may use their impressive dialogue delivery; some may use their eyes to show emotions. Some may even use extravagant gestures to do the same (Jim Carrey, obviously). 
One of the most common techniques is the use of eyebrows. It may seem so generic, as everyone has eyebrows and can use them. But the art of showing your emotions through the use of eyebrows is not so easy. People often say that the eyes of an actor can tell the whole story, but without eyebrows, it is difficult to read someone's eyes and emotions. 
Many big actors have already perfected this technique, and it has paid off a lot in their careers. Some of the said actors also have an advantage in this method. We are obviously talking about having big bushy eyebrows to show their expressions and feeling. 
Here in this blog, we are going to know about some of these actors and their accomplishments. Before we begin, please keep in mind that this list is in no particular order, and we are just listing these actors, not ranking them.
So let's just dive in and look at our first big actor with bushy eyebrows.
1. Daniel Radcliffe
Who among us doesn't know about Daniel Radcliffe? The famous Brit actor became a household name while playing the role of Harry Potter in movie series based on the works of J.K Rowling, the same name. Not to mention he also became the crush of many teen girls while playing the role. Along with fame, Daniel also became the highest-paid actor during that period.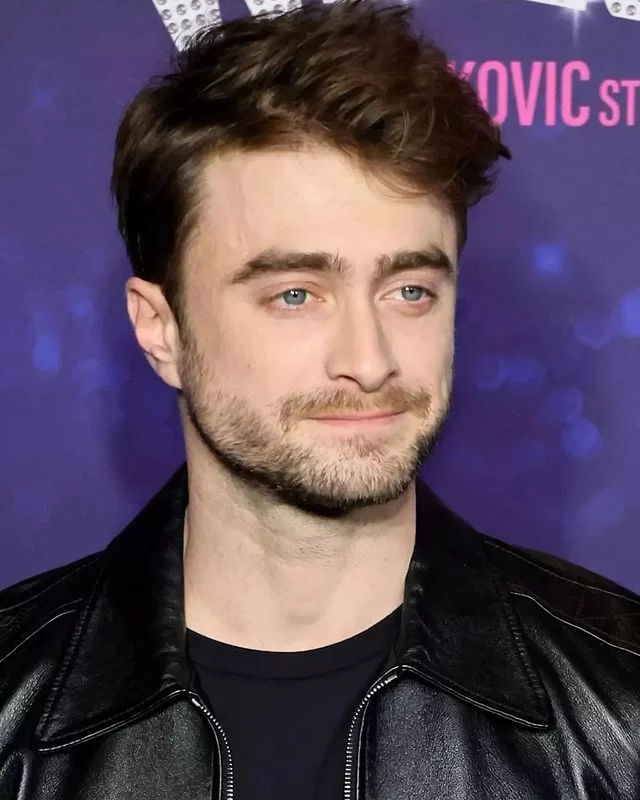 Following the completion of Harry Potter, Daniel has continued to play big roles frequently. Some such roles are in Now You See Me 2, Swiss Army Man, and Wierd: The Al Yankovic Story. 
Besides acting on the big screen, the actor also performs on the famous Broadway. On Broadway, One can not perform just because one looks good. You need to be a good actor too, and we are sure that having big busy eyebrows sure helps Daniel give perfect dialogue delivery to the audience. 
2. Rodrigo Santoro
The next entry on our list is the talented Brazilian actor with bushy eyebrows, Rodrigo Santoro. Although Rodrigo started his acting career n 1996, He didn't get his first role in a Hollywood movie until 2003. In 2003, he acted in Love Actually. Since then, Rodrigo has frequently been seen on the big screen.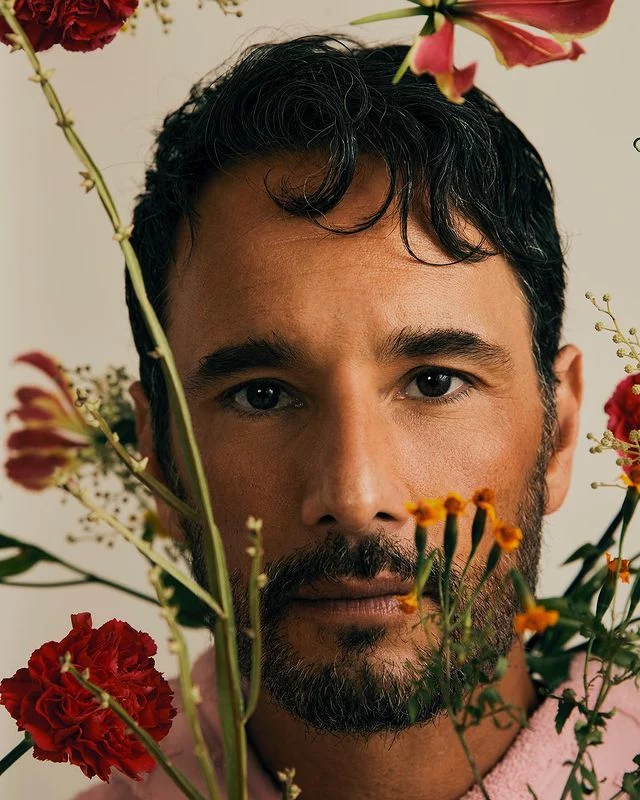 Rodrigo has acted in famous movies such as 300 and its sequel 300, Rise of Empire, Ben-Hur, and The Last Stand, among others. Moreover, Rodrigo became a household name after his role in the HBO series Westworld. 
Since then, he has consistently been cast for lead roles in many TV series, which comes as no surprise considering how intensely he always plays his roles. 
3. Rowan Atkinson
From the world of high-octane action, we'll now transition into the world of comedy. Rowan Atkinson is actually more famous for his on-screen persona, Mr. Bean. Since the first episode in 1990, Mr. Bean has had a special place in every kid's heart. 
In fact, even now, many adults watch and enjoy Mr. Bean. That may just be about feeling nostalgic about a time when there were no worries in our now busy and stressful lives. 
While Mr. Bean may have been a kid's show, it introduced us to a great actor.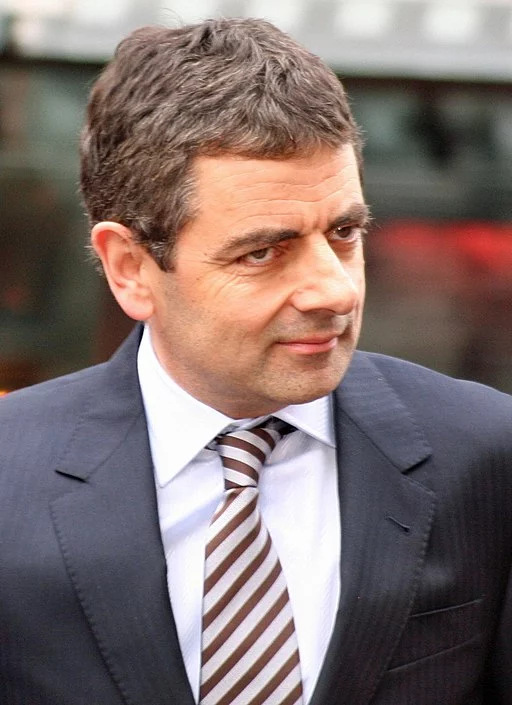 Rowan Atkinson has played in famous James Bond's funny counterpart, Johnny English and its sequels, Johnny English Reborn and Johnny English Strikes Again. He recently acted in the Netflix original Man VS Bee.
Rowan is usually famous for his physical comedy, and you guessed it right, he makes use of his big bushy eyebrows to good effect to give funny expressions.
4. Jason Schwartzman
The next actor on our list is as versatile as they come. Jason Schwartzman is not just an actor. Before he became an actor, Jason was a Drummer for the band Phantom Planet. Jason got his debut role in Wes Anderson's Rushmore in 1998.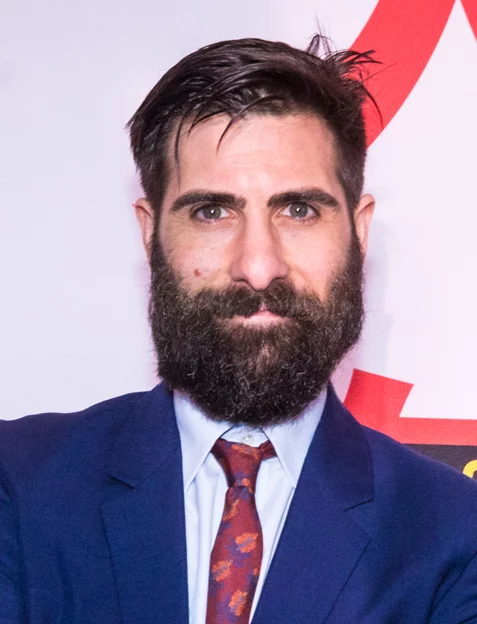 It is safe to assume that the partnership between the actor and director has been good for both parties. Jason has appeared in six Wes Anderson movies to date. 
We spoke earlier about versatility. Jason again reminded us of his versatility in 2007 when he started a new indie act, Coconut Records. To date, Jason has released three studio albums under this act. 
5. Will Poulter
Another British actor with bushy eyebrows on our list is none other than Will Poulter. You may remember him as Kenny from the 2013 comedy; We're The Millers. Funnily enough, In the bloopers, we can see that Will was called a " Unibrow."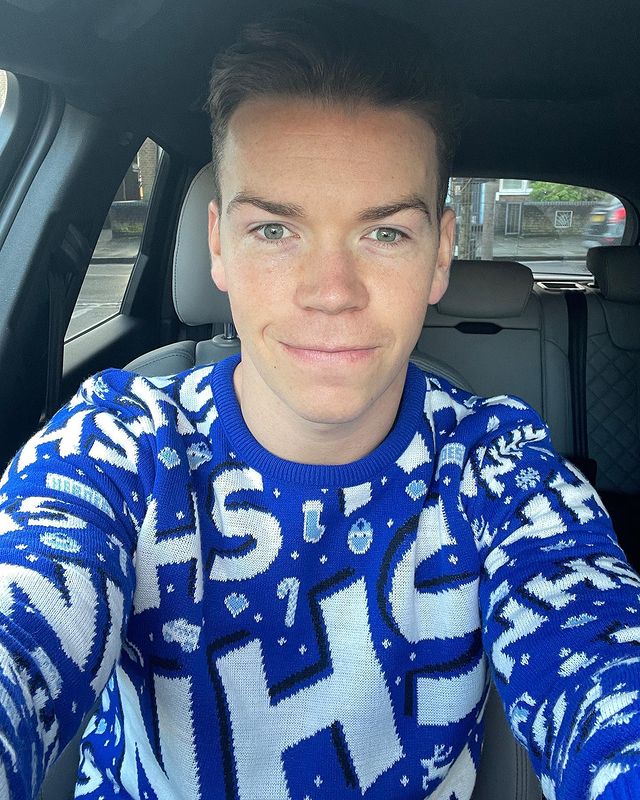 It was not an insult to the actor as his bushy eyebrows do indeed give out a shape of a unibrow. Interestingly, Will first came into notice for his role in The Chronicles of Narnia: The Voyage of the Dawn Treader in 2010. 
Since the success of We're The Millers, Will has acted in movies such as The Revenant, The Maze Runner, and War Machine, among others. Will has also been cast in the third installment of Marvel's Guardians of the Galaxy. 
6. Eugene Levy
The next entry on our list is a Canadian actor and comedian Eugene Levy. Eugene used to act in SCTV, Canada, for a number of years before he started acting on the big screen. 
Moreover, Eugene first came to prominence with his acting in the comedy film series American Pie. He then acted in several movies and TV shows as a side character. Further, he rose to big fandom when he acted in the Canadian comedy Schitt's Creek. Interestingly, Eugene also created, wrote, and produced the show. 
Being a comedian, it may seem that his bushy eyebrows are a physical comedy gag. But it is no gag, and his eyebrows are completely natural. However, it wouldn't be a surprise to know that the actor makes use of his eyebrows to pull off comedy in his shows.
7. Dan Levy
Yes, you guessed it right! The next entry on our list is none other than Eugene Levy's son, Dan Levy. Just by looking at the two actors, we can easily guess that they're a father-son duo. 
It comes as no surprise as well that Dan has also inherited the "Levy Eyebrows." Speaking of his work, Dan started as a host of MTV Canada's MTV Live. After the channel was defunct, Dan starred in many movies as a side/comedic character. 
He then followed his father, and together they both produced the hit Canadian show Schitt's Creek. Furthermore, Dan has also appeared in an episode of Modern Family. He is also slated to star in the upcoming Disney comedy-horror Haunted House.
8. Zachary Quinto
All our Star Trek "nerds" needs to introduction to who Zachary Quinto is. For our other readers, Zachary Quinto first came to notice in 2003. He played the role of Adam Kaufman in season 3 of the hit thriller 24. Furthermore, He also starred in the superhero drama series Heros. 
His first role on the big screen was in J.J Abrams's reboot of the legendary series Star Trek. He played the role of Spock in the movies and immediately became a fan- favorite. 
Although we have no doubt that his acting was the main reason he was cast to play Spock. We can't help but think that his thick bushy eyebrows might have helped him pull off a look of half-human- half-alien.
9. Jason Momoa
Born in the tropical islands of Hawaii, Jason Momoa is the next actor with bushy eyebrows on our list. Jason got his beginnings in the Hawaii chapter of Baywatch in 2001. He played the lead role until the series conclusion.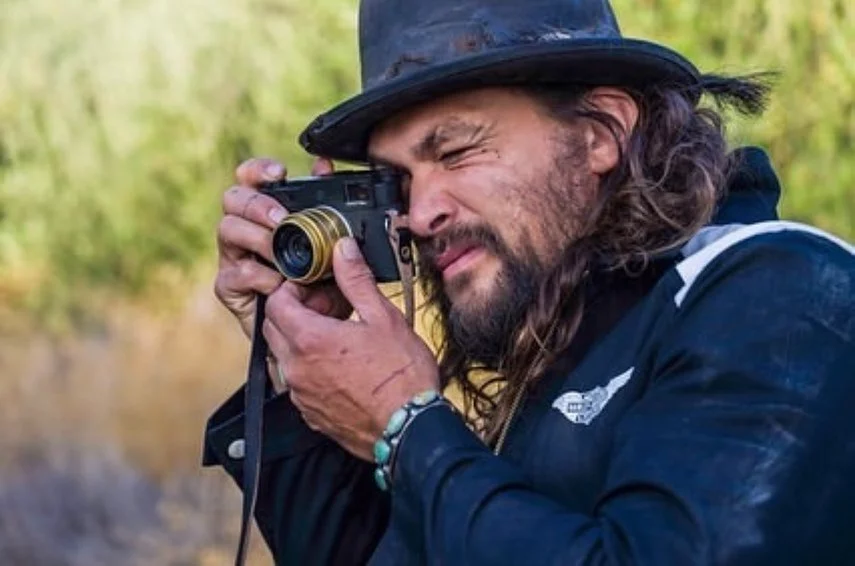 After that, Jason had to pay his dues for a few years as he didn't get many major roles. That all changed, however, when he was cast in Game of Thrones as Khal Drogo. Jason's stocky build and his bad-ass looks were perfect for the role. His bushy eyebrows with a cut between them and his caveman beard became an iconic look. 
Jason was also cast to play the role of Aquaman in Justice League and the Aquaman franchise. Furthermore, He also starred in the science-fiction movie, Dune.
10. Jake Gyllenhaal
Our next entry is Jake Gyllenhaal. Born into a family of filmmakers, Jake was regularly exposed to movies. Although, he did not have it any easier in his youth. His parents continuously forbade him to act in movies that would require staying away from home for a long duration. 
Nonetheless, Jake got his first big break in Brokeback Mountian. Interestingly, he was nominated for both BAFTA and Academy Awards for this romantic movie.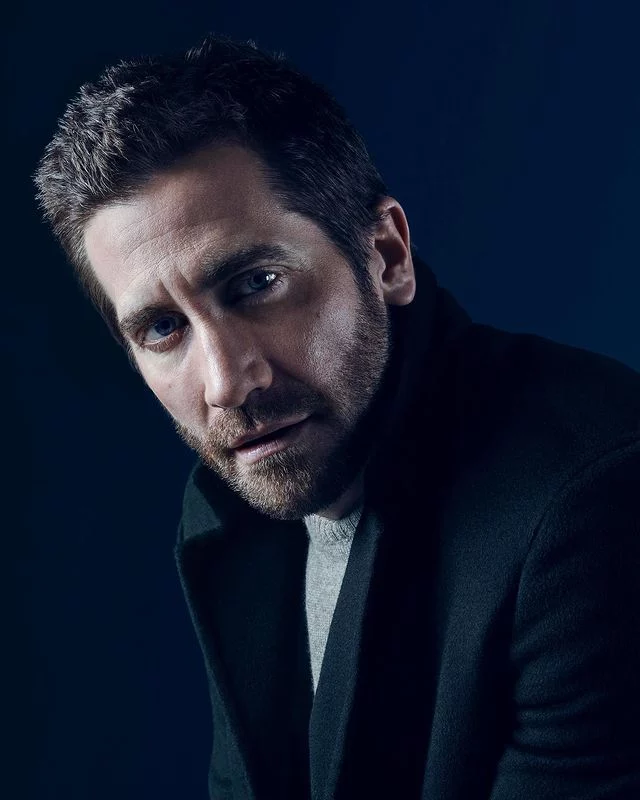 Although his first big break came in a romantic movie, Jake has continued to play intense roles. He received acclaim for his acting in the thriller Zodiac. Jake has starred in many hit movies. Some of those are Southpaw, Nightcrawler, and Spiderman- Far from home, among many others. 
11. Colin Farrell
The next actor with bushy eyebrows on our list is Colin Farrell. The Irish actor is famous for his intense roles. Colin first appeared in BBC's Ballykissangel in 1998 and made quite an impact on the viewers. His impact was so big that he was immediately a part of the 1999 movie, The War Zone.
After The War Zone, Colin continued to get frequent roles. He also starred opposite Tom Cruise in Minority report, Miami Vice, Total Recall, and Saving Mr. Banks, among others.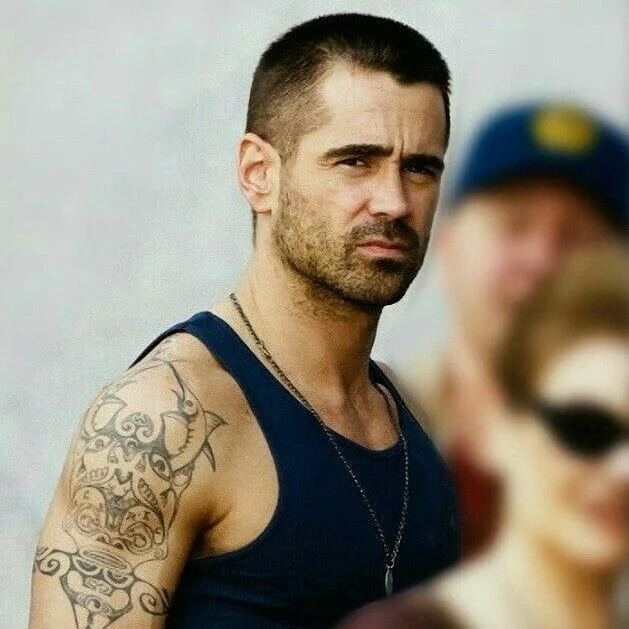 As we said earlier, Colin generally plays intense roles, and his bushy eyebrows certainly help to further boost in intensity his character is showing. If we talk about the small screen, Colin has starred in the second season of the famous TV show True Detective.
12. Dave Franco
Next up on our list is Dave Franco. His career had a slow start, and he was only able to get small roles. He starred opposite Jonah Hill and Micheal Cera in Superbad. Despite this, Dave kept grinding and was rewarded with a role in the romantic comedy Easy A. 
After that, things picked up as he was consistently cast for good roles. Dave generally does comedy roles. He has starred in many hit comedies, such as 21 Jump Street, The Neighbors, and Neighbors 2. 
Dave does a lot of physical comedy, too and to no one's surprise, having a bushy eyebrow helps with that. His expressions are very famous and are the subject of many gifs.
13. Henry Cavill 
Next up on our list is the Man of Steel, Henry Cavill. As most of you might have guessed by now, we are talking about our one and only Superman. Henry had a fast-tracked route to fandom. 
With his role in The Count of Monte Cristo ( 2002 ), Henry garnered a lot of appreciation, and he was seen on the big screen quite frequently. In 2013, Henry was cast as Superman in Zack Snyder's revival of the Superman franchise.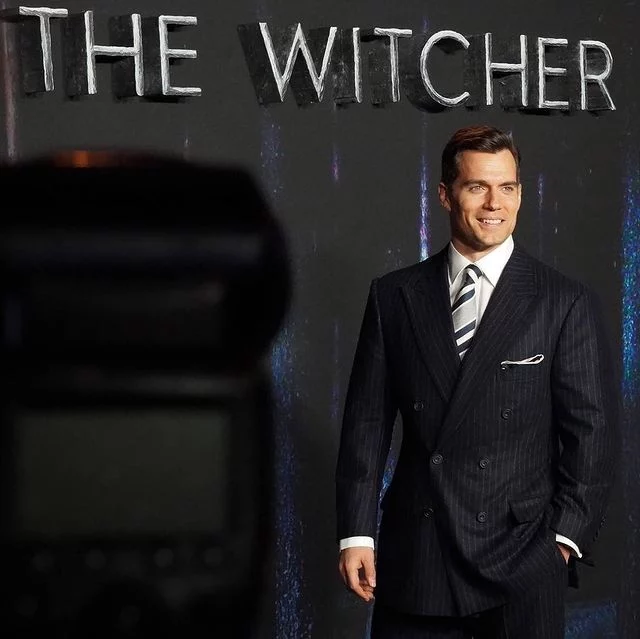 Since then, he has starred in many mega-hits, such as Batman VS Superman, Justice League, Mission Impossible – Fallout, and Enola Holmes. He has also applied his trade on Netflix's The Witcher as well.
As we can see, Henry generally plays very intense roles. It's only natural to assume that having naturally bushy eyebrows helps his characters. One look at his scary face is sure to scare any of Superman's Villians.
14. Oscar Isaac
The penultimate entry on our list is the Latin actor with bushy eyebrows, Oscar Isaac. Born in Guatemala, Oscar is credited with breaking the stereotypes about Latin actors as he has done a lot of serious roles as well.
He got his first break in The Nativity Story (2007). From there, his yearly movie releases continued to increase. 
Oscar became a household name with his role in the war film Balibo. After that, he has continued to play intense, action-packed roles in movies such as The Bourne Legacy, Ex Machina, X-Men Apocolypse, and Dune.
Moreover, he recently entered the world of superheroes and was cited as MoonKnight in the lead role. 
15. Brett Goldstein
Okay, we'll confess that this entry has more credits as a writer and producer than he has as an actor. But, Once you look at Brett, you'll know exactly why he is on this list. Brett Goldstein is an actor, writer, and producer who has recently come to fame. 
Till 2020, Brett was mainly hired to write shows, but his role in Ted Lasso completely changed his life. Brett plays the role of Roy Kent, who is loosely based on former footballer Roy Keane.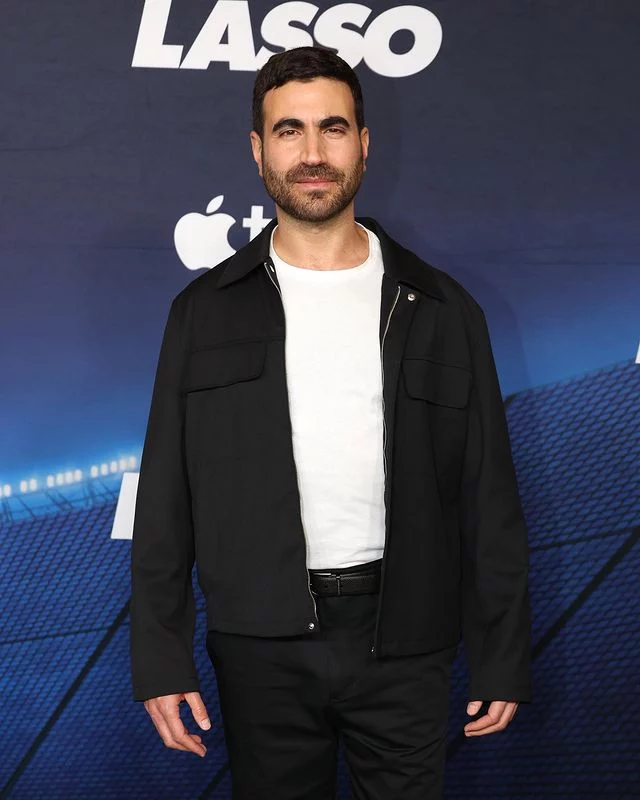 He is always intense and doesn't care about what others may think of him. To some, having big bushy eyebrows may be a cause for embarrassment, but for Brett, it's a badge of honor. Not to give you a spoiler, but there's even a running joke about Roy's eyebrows in the show. 
Conclusion
With that entry, you've reached the end of our article. All we can say about these actors are that these actors have perfected the use of their eyebrows to connect with the audience. We all know that eyebrows are very important in understanding someone. 
Some people may think that having "Big Bushy Eyebrows" may not be aesthetically beautiful to look at. But these actors with bushy eyebrows show us that not only you can look good with them, but you can also use them to your advantage. For example, to look intense or even do funny physical comedy with their help.