Who doesn't want fuller-looking eyebrows these days? People are obsessed with eyebrows, and everyone wants their eyebrows games on fleek. Thus, there are so many eyebrow procedures that will give you natural-looking, fuller eyebrows. However the most popular eyebrow procedure is Microblading, but there are other options like Microshading also available.
So which one should you opt for? Which one is more long-lasting and promising? I know it can be really hard to decide. This is why in this blog, we are going to evaluate Microblading vs. Microshading on various scales. Lastly, you can decide which one you should pick. So, if you want your eyebrows on fleek, keep reading!
What is Microblading?
Microblading is a popular cosmetic procedure to improve the appearance of eyebrows. Many people who are suffering from uneven eyebrows, sparse eyebrows, or even some health condition that affects hair growth. In all such conditions, microblading can be a miraculous treatment.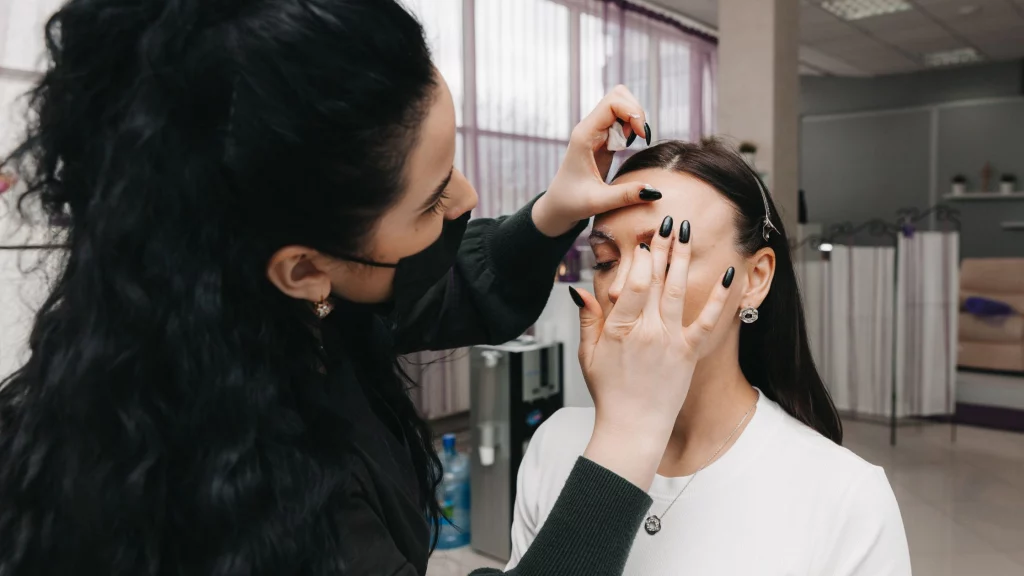 It is a cosmetic tattooing procedure that can enhance the appearance of your eyebrows, making them look naturally fuller. This procedure involves creating thin hair-like strokes with thin needles. These strokes are created on your skin to give an illusion of fuller-looking eyebrows.
This is a semi-permanent tattoo that can make your eyebrows look naturally fuller. This tattoo can last upto two years, depending on your lifestyle and skin condition. Microblading has some really promising results, and you can definitely go for it.
What is Microshading?
Microshading is a type of cosmetic tattooing technique used to create natural-looking eyebrows. Also known as ombre or powder brows, microshading involves creating tiny dots of pigment in the brow area, mimicking the appearance of a filled-in brow with a soft, gradient effect.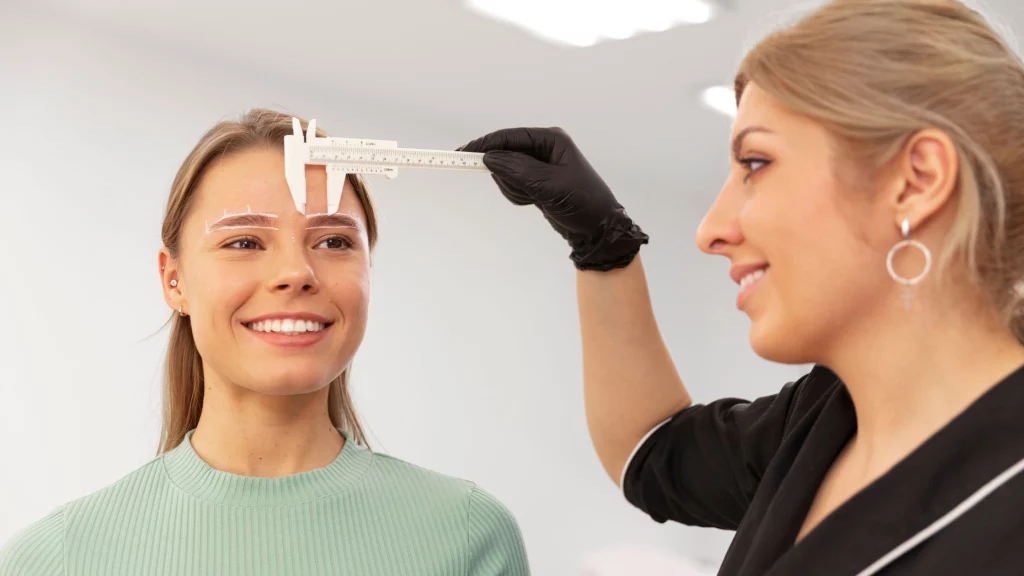 Unlike traditional eyebrow tattooing, which uses a single needle to create hair-like strokes, micro shading uses a specialized machine to deposit the pigment into the skin. As a result, it will give fuller, more defined eyebrows with a soft, natural-looking finish.
Microshading can be a great option for people who have sparse or thin eyebrows or those who have lost their brows due to a medical condition or treatment. It typically lasts 1-3 years, depending on the individual's skin type and aftercare.
Microblading vs. Microshading: Major differences
Microshading and microblading are two different cosmetic procedures used to enhance the appearance of eyebrows.
Microblading is a technique that involves creating small incisions in the skin of the brow area and depositing pigment into those incisions to create the appearance of hair strokes. In this cosmetic procedure, they use Micro blades to create an illusion of naturally fuller eyebrows.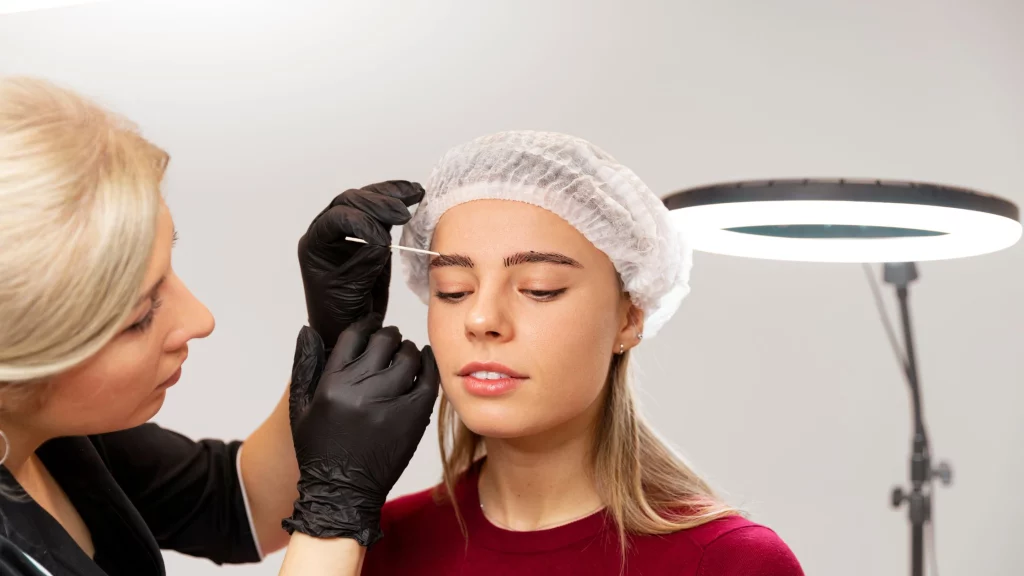 On the other hand, microshading involves using a handheld tool called a microneedle to deposit pigment into the skin in a stippling pattern, creating the appearance of a soft, powdered effect.  However, this technique is often referred to as "powder brows" or "ombré brows" because of the gradual fade from light to dark.
While both techniques are used to create fuller, more defined eyebrows, microblading is generally better suited for those with sparse or thinning brows, while microshading is a good option for those with more naturally full brows who want a more polished, filled-in look. 
Moreover, It's also worth noting that microblading typically requires more frequent touch-ups than microshading, as the pigment tends to fade more quickly due to the nature of the technique
| | | |
| --- | --- | --- |
| | Microblading | Microshading |
| Skin type preferred | Normal and dry | Sensitive, oily, and dry |
| Average cost | $400 – $800 | $300 – $1,000 |
| Tools used | Microblade | Rotary tool |
| Finish look | Hair-like strokes | Powder-like or ombre finish |
Microblading vs. Microshading: Pain levels
One of the major concerns in people's minds is the pain level. Many people have a lower pain threshold before getting any cosmetic procedure done. It's important to know the amount of pain it's going to cause so you can mentally prepare yourself for the procedure.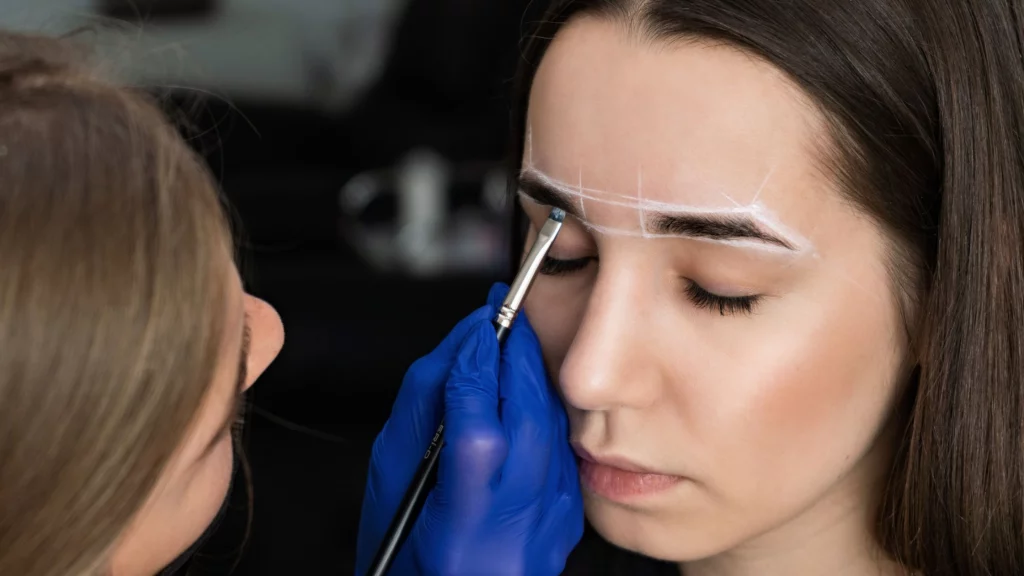 However, both Microbalding and Microshading are considered tolerable procedures. Rest depends on the pain threshold, discomfort, and sensitivity of the individual. In both procedures, you will feel mild to moderate pain. Pain levels are somewhat comparable to getting a tattoo.
In Microblading, tiny needles are used to create the resemblance of natural hairs. While in Microshading, small electric tools are used to deposit the color pigment. Which will feel like slight pinching or scratching sensation. However, if you have a very less pain threshold, I will recommend you ask for numbing cream beforehand to minimize any discomfort.
Microblading vs. Microshading: Aftercare
Aftercare is an important aspect of both procedures to ensure timely healing and avoid the risk of infections. However, the duration and the longevity of the results also depend on the aftercare. The aftercare process is similar in both Microblading and Microshading.
For the first two weeks, you need to moisturize your brows with the prescribed ointments.

Avoid using any makeup products or other chemicals.

Do not scratch or pick your eyebrows in the initial stage.

At any cost, Avoid exposing the treated area to sun or tanning beds.

Avoid or minimize contact with water during the healing.
You can switch back to your normal routine once your peeling is over and the treated area is healed. However, both procedures will require touch up once in a while, depending upon the skin condition and type.
Which one should you choose?
Ultimately, the choice between microblading and microshading will depend on your personal preferences and the specific characteristics of your eyebrows and skin. However, It is recommended that you consult with a licensed and experienced cosmetic tattoo artist to determine which technique is best for you. Moreover, if you have a sensitive skin type, you must go for Microshading. So what are you waiting for book your appointments today!