Are you looking for a stylish yet comfortable jogger outfit for your jogging routine? Do you want to look classy and fashionable and also feel relaxed while jogging? Don't worry; we've got you! 
The voguish world of today does not like to stay out of trend, and we believe you are also one of the people who love catching up with the trend. Today, we will help you create amazingly eye-catching and comfortable jogger outfits you can create for your jogging and other exercises. 
So, whether you are at the gym or in the park, below are a few jogger outfit ideas for you to bring glamour to your workout! 
Things to Look for Before Purchasing Joggers
Let us take a look at some tips regarding what all you must look for in a jogger or other workout outfit before purchasing one. 
Fabric
The fabric of the jogger plays an essential role in providing comfort to your body while you work out or go for a run. Cotton is the preferred fabric known for its soft and soothing texture. Apart from that, there are multiple other fabric types available in the market that you can use, such as hybrid cotton,bamboo blend, blended poly-cotton, etc. 
Some celebrities even wear nylon and polyester joggers to create a stunning look. However, you must first try on the fabric of the jogger and then decide which one is suitable for your body and its comfort. 
Fit
You must ensure that your jogger is neither too tight nor too baggy. It should have the perfect fit that makes you feel comfortable so that you can complete your workout session without the stress of handling or setting your outfit again and again. In this regard, slim-fit joggers are the best option. They give you the perfect fit from top to bottom. 
Footwear
To complete your outfit, your footwear is an essential element that you must focus on. First of all, your footwear must be sporty and comfortable, which can aid you in your run. While you can wear some ankle boots or flip-flops, too, they are not exactly as comfortable. Thus, it is advised you go for sneakers or jogging shoes. 
Accessories
If you want to inculcate a hint of glitter to your outfit, you can add accessories with the same. Just simple drop earrings or a subtle chain choker are enough to help you make a style statement. Whether you want to move out to the grocery store or master your airport look with the joggers, you can accessorize them a little and see what wonders they will do to your outfit! 
Exclusive Jogger Outfit Ideas for Men
Joggers are a man's first love. I offer them comfort along with cool style, which is everything they want in an outfit! Let us read how you can create an amazing jogger outfit for your everyday wear. 
All Black With White Shoes 
Going all black is always the best idea. Men love the color black, and it evidently makes them look fairer and more handsome! Men can wear a black t-shirt of their choice, with a black jogger which is tight at the ankles. With that, you can create an exquisite contrast by wearing white sports shoes or sneakers. To give your attire a cool vibe, you can add a cap and a watch to your outfit.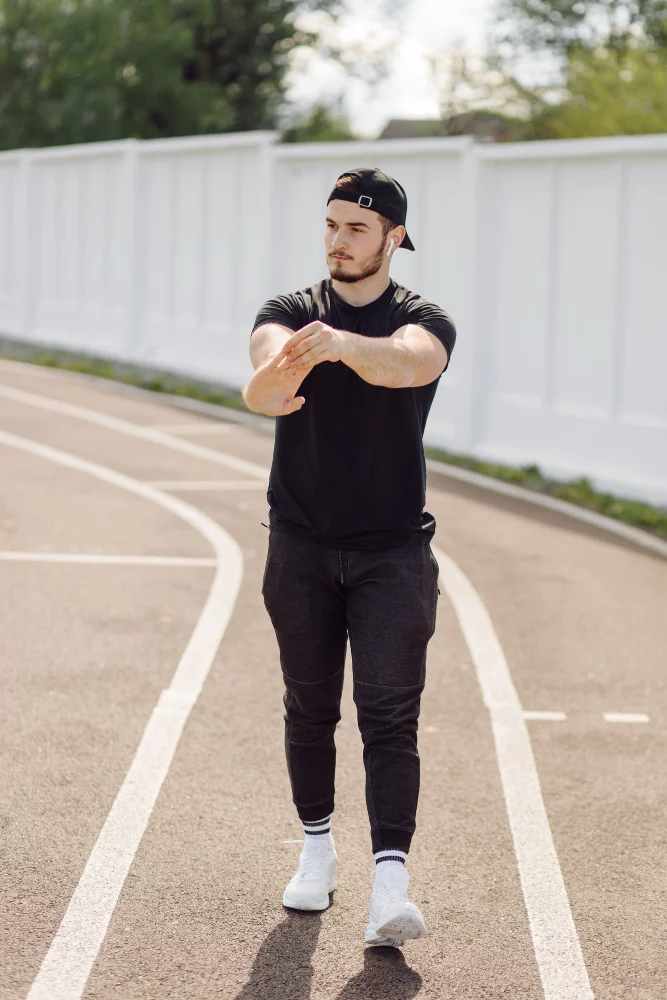 All White With a Hoodie
Who doesn't love a hoodie? A hoodie is the best outfit, especially in winter, for men and women. However, you can also use this hoodie to create an amazing jogger outfit for yourself. You can create a monochrome or multi-colored outfit. However, our favorite and the one in most trend is a white jogger outfit with a hoodie. With this, you can hit the gym for your workout or even go for an outing. It also makes one of the best airports looks ever!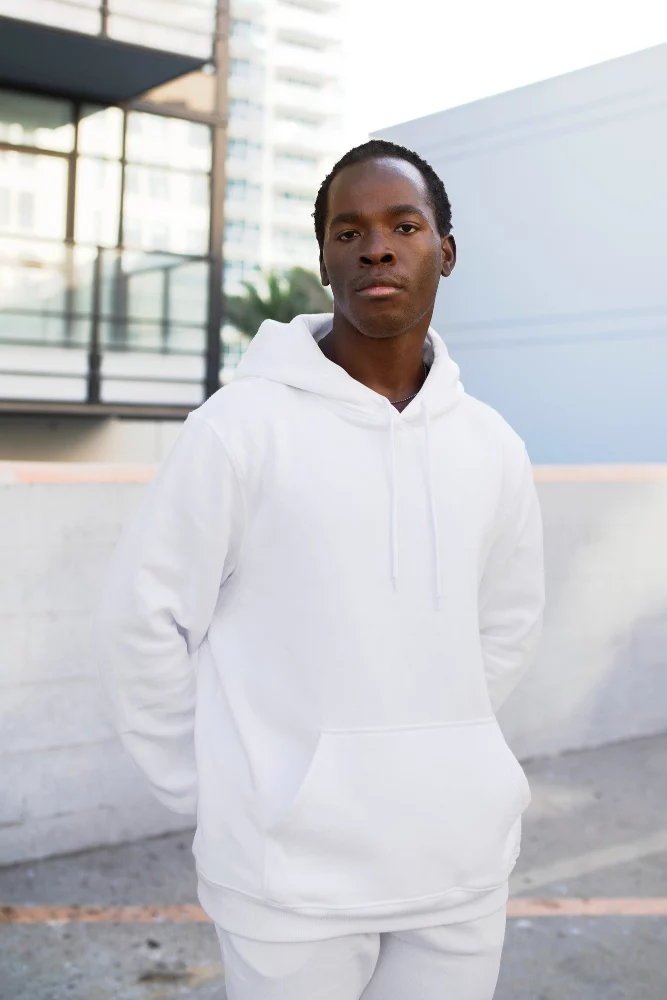 T-shirt and shorts
One of the most basic yet classic jogger outfits for men is shorts and a T-shirt. A round-neck T-shirt goes best with shorts. However, whether you want to wear a full-sleeve T-shirt or a half sleeves T-shirt, it's totally your call. 
The most ravishing look comes out in black color, but you can go for other colors as well. Also, neon-colored shorts and T-shirts are also quite prevalent nowadays. Matching with it, you can wear the same colored shoes or any colored shoes that you like. Carrying a smartwatch with the outfit will add up to its glamour.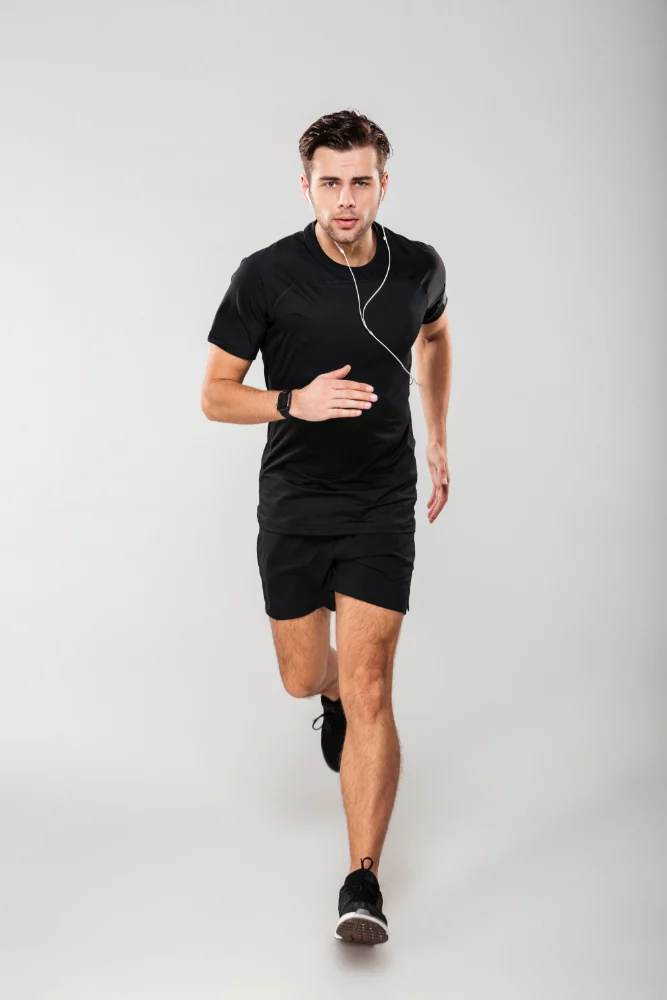 Joggers with a Jacket
If you want a rather fashionable look to go out at the airport or at a music concert, or even at a sporting event nearby, you can pair up your joggers with a ravishing jacket to complete your jogger outfit. Try to keep the color of the jogger and the jacket the same, while the color of the T-shirt should contrast with it. 
Else, you can match the color of the jogger with the T-shirt and wear a contrasting jacket. With shoes of a specific color or a color that goes well with every outfit, you can create a stunning outfit for yourself with your joggers. To add a hint of luxury and vibe to the outfit, you can also add to your outfit a cap, a neck chain, or a watch. 
Hoodie with Shorts
Another cool outfit to add to your collection is a hoodie with shorts. Hoodies look super cool with shorts, especially if you are going for a workout. To add up to the beauty of this outfit, you can accompany your outfit with socks and shoes of matching or contrasting colors. 
You can either keep the outfit monochrome or mix and match a hoodie and shorts of different colors. All in all, we guarantee that the resultant outfit will blow your mind and help you make a style statement while you work out. For going out other than a workout, adding a cap, goggles, or a watch to your outfit will help you make a difference.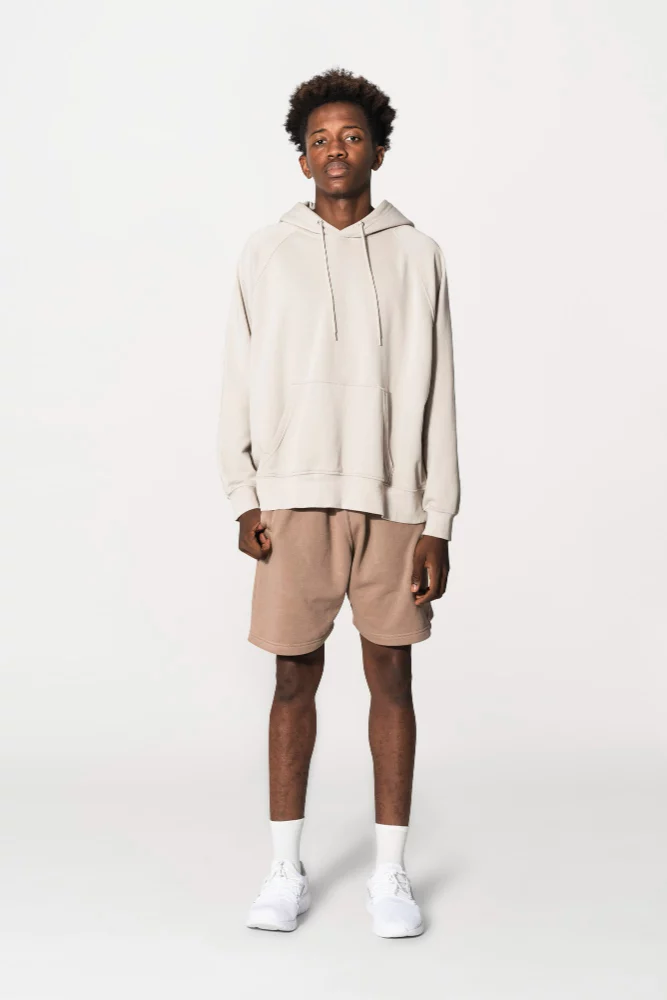 Jogger With Shirt
Have you tried pairing your jogger with a shirt? If not, then this is your sign to try it out! For a little formal look when you want to go to the airport or go out for some other work, you must create an outfit with matching or contrasting joggers and a shirt. You can style it up with matching sneakers and even wear goggles to complete your cool look. 
Chic Jogger Outfit Ideas for Women
Joggers are the most comfortable outfit for women, whether they want to stay in or go out. Below are some unique and stylish ideas to create your jogger outfit for women who love to slay! 
Loose Tank Top With Tights
For a really comfortable yet chic and sporty look, you can create an amazing outfit using a little loose tank top and tights. The outfit can be of the same color or a contrasting color of your choice. 
Generally, white or black tights go with a tank top of any color, and you can create a rocking outfit with your own fashion sense. Also, do not forget to choose matching or contrasting shoes with the two to complete your outfit.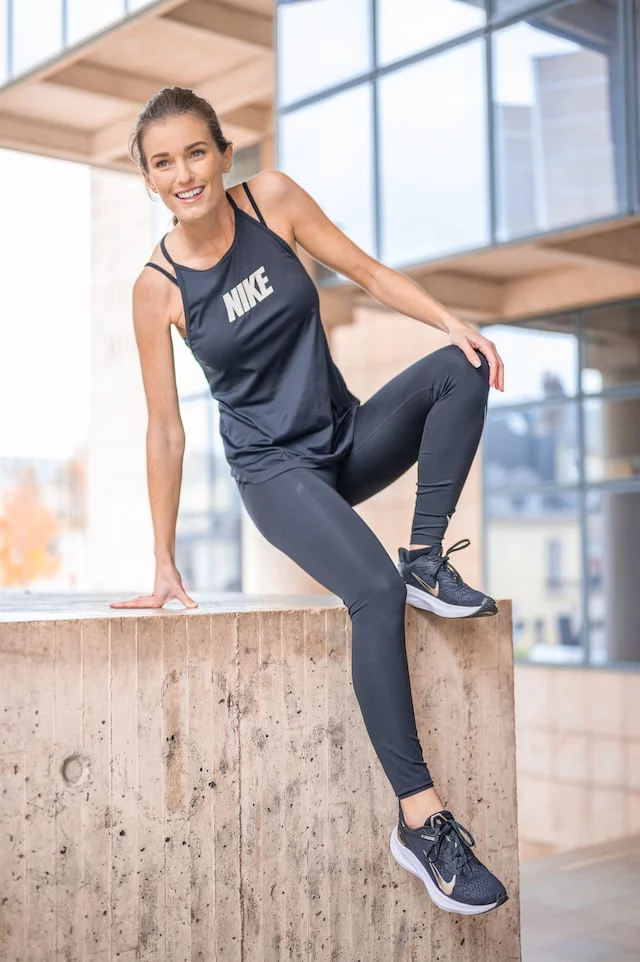 Leggings With Sports Push-Up Bra  
If you are comfortable hitting the gym or going jogging wearing a push-up sports bra, minimal clothing can do the trick for you! Wear a sports bra or bra top with a legging of your choice to create a sporty and chic look. This is a look that Skylar Mae often flaunts on her Instagram posts! 
You can mix and match your outfit or go monochrome. You can also wear all black/white/or grey for the most stunning look. Match shoes of the same color with the outfit for a comprehensive jogger outfit. 
Loose Joggers With Loose Shirt 
Whether you want to go for a workout or just for a stroll in the nearby market, loose joggers with loose shirts always make up a good pair. You can either choose to wear the same colored shirt and jogger or can create a contrast. 
In winter, you can carry a same-colored jacket to add more grace to the outfit. To add more elegance and glamour to the outfit, you can complement it with a watch, a bag, a pair of goggles, or any other minimal accessory.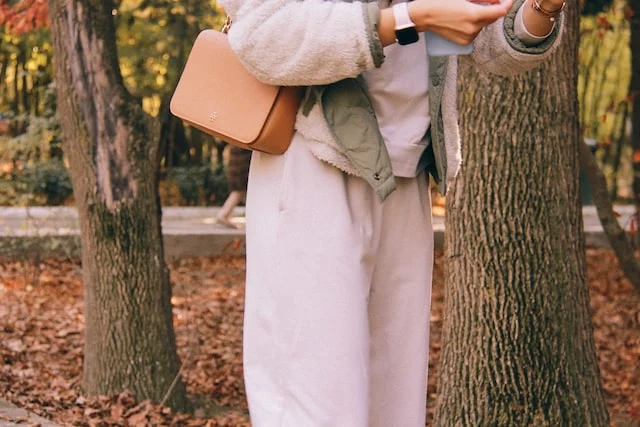 Joggers With Sneakers and a Jacket 
If you want to create a cool outfit that is supremely comfortable, pair up your joggers with a simple T-shirt, with a jacket. In this case, a leather jacket or a denim jacket can do the charm. 
However, you can also try to match the outfit with multiple other jacket types. Wear contrasting sneakers with the outfit, and carry a sporty cap or a winter cap to add the final touch to your jogger outfit. With this outfit, you can go for a run or g out to chill with your friends.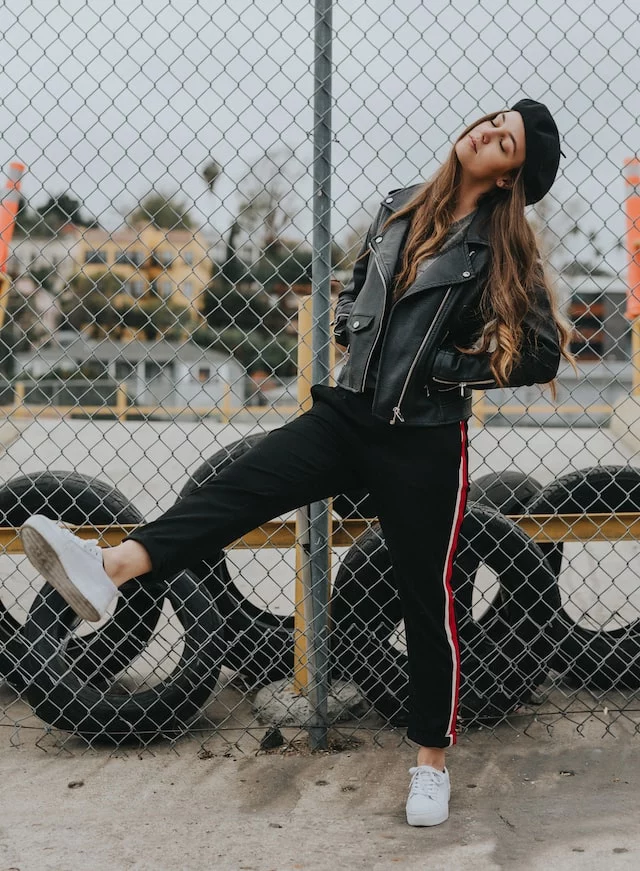 Tights With a Full-Sleeves Plain T-Shirt 
If you are in the mood and energy for a rigorous workout or a really long jogging session, a full-sleeved T-shirt can help you take out all the sweat you want. You can wear basic tights with a full-sleeved T-shirt of your choice. 
You can also wear a high-neck T-shirt to make your jogger outfit more appealing and trendy. The best in this regard is a black colored T-shirt, which can be made of cotton or wool, based on the weather. Also, wearing neon sneakers with this outfit can help you have a blast!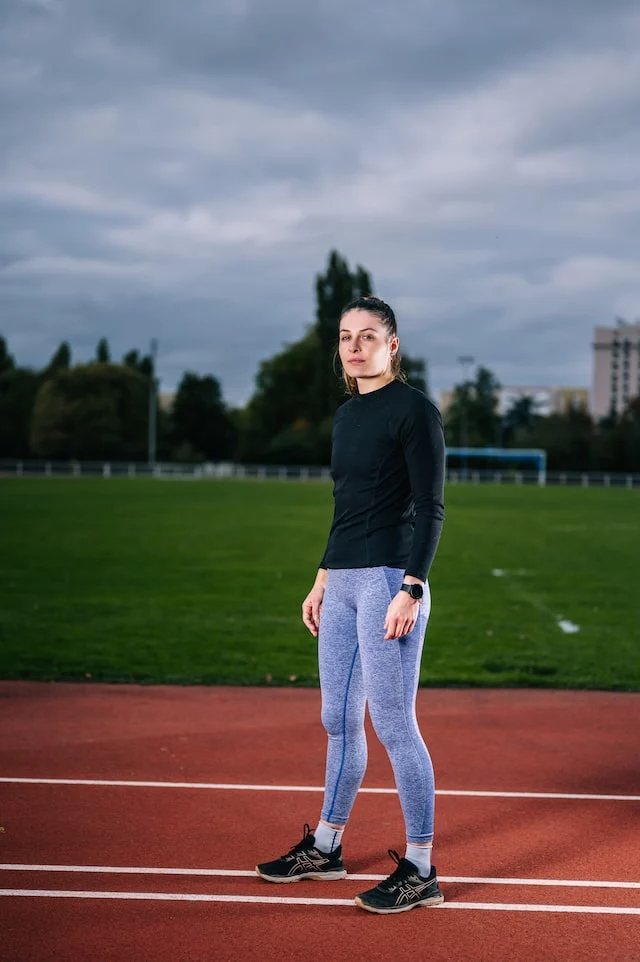 An All-Over Jogger
 There are multiple outstanding colors available in the market in a variety of all-over jogger outfits. The outfits have a cool jogger with a crop or a full top, with or without a hoodie. The outfit is complete in itself and does not need any add-ons. However, you can wear matching or contrasting shoes or sneakers with them and carry a cap for a cooler look.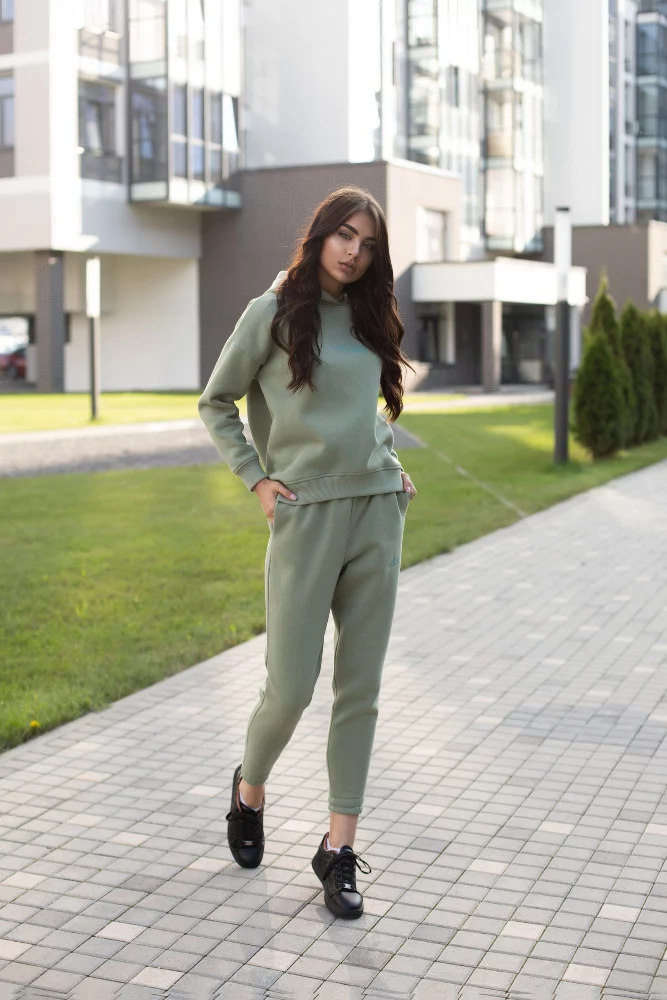 Joggers with Shirt
Did you know that joggers look super-cool on women when accompanied by shirts (especially denim shirts)? You can match your jogger with a cool denim shirt and accompany it with a cap or goggles for a comprehensive look. You can also carry some accessories for a little more fancy look. 
A Baggy Jogger With a Top
Baggy joggers are the trend of the day. You can wear baggy joggers with loose or tight-fit T-shirts, and both give an astonishing look. However, for the best outlook, wear a baggy jogger with a tight crop top. 
You can mix and match the color of the joggers to create an amazing style. Also, you can add with them a pair of sneakers, which should be light-colored if your dress is dark, and dark-colored if your dress is light!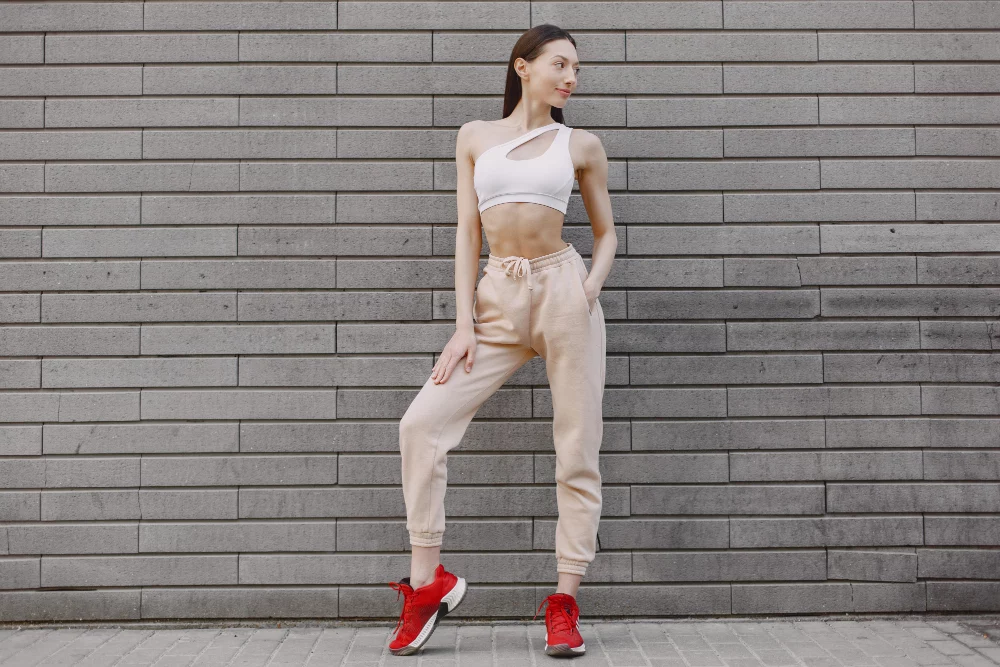 Final Words
Today's fashion is all about experimenting with clothes of different types. So never stop experimenting; no one knows when you will discover a chic jogging outfit for your workout sessions or everyday wear! Wear what feels good to the heart and the soul, and ensure that you do not have to lose your comfort in order to look stylish!