Love has no language, and filmmakers milk the feeling of amour to impress the audience. On the other side of the coin, there are some other emotions of unrequited love, pretense, delusion, psychopathology, deception, and obsessive love that are mixed into one genre to make up for a hot-selling suspense-thriller.
When we say obsession, we don't mean the usual phrase we use to describe our love and attachment to something. In the 'Li-te-ra-l' sense, it is when someone is totally fascinated by you, and it crosses the level of toxicity. If you don't know that, in the case of love, it can also be called "Obsessive Love Disorder."
However, we are not here to discuss this disorder; we are here to share a specially curated list of movies like Obsessed, which includes movies that are as intense, gripping, and passionate as it is. 
Based on these hunches, a 2009 thriller drama "Obsessed" revolves around toxic attraction, blackmail, and sexual fantasies. If you have watched the flick, you know what happened to Idris Elba was no less than a vicious nightmare. 
A witch (not Li-te-ra-l this time), Lisa, played by Ali Larter, commences stalking her handsome boss in the film, Derek Charles. Soon this stalking turns into a dangerous obsession and hinders the dreamy and homely life of Derek. 
If you liked the plot of the film and want to binge-watch similar content, check out these 9+ movies like Obsessed that won't bore you. Also, next time someone tells you, "I am obsessed with you," be careful. 
Next-Level Obsession Movies
We know you are here because you really enjoyed the engaging storyline of the film. Not your fault! There is something really intriguing about such unrequited and vengeful affections that pull your attention straight to the screens. (Don't take any lessons, though!)
1. Broken Vows (2016)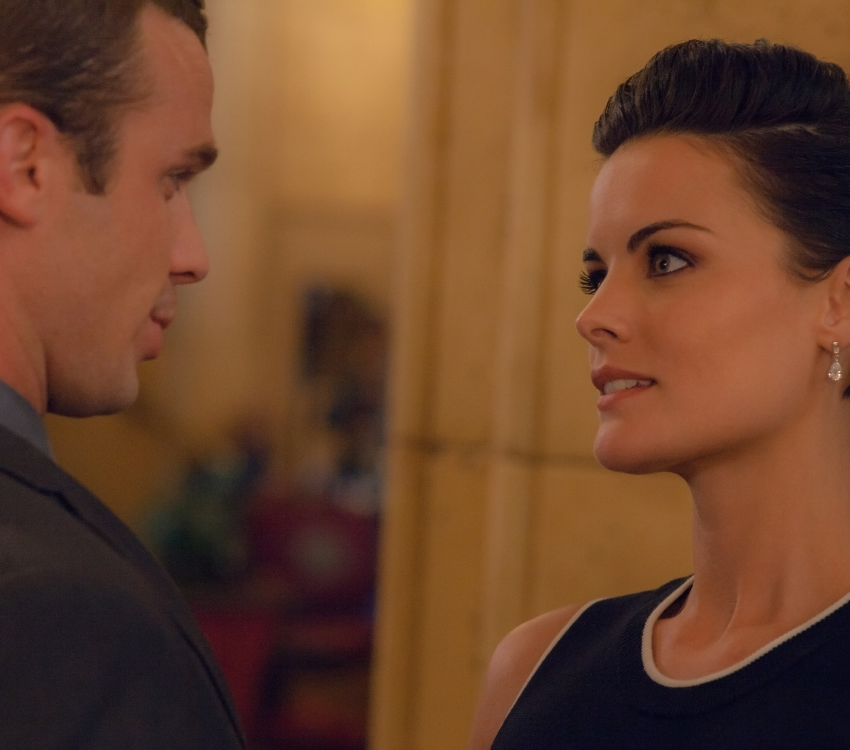 Is it okay to rewire your feelings about someone after a while? Yes, usually but not in the case of this film's protagonist Tara (Jaimie Alexander), who first gets attracted to a dapper man Patrick (Wes Bentley) she met at her bachelor party.
Soon after, Tara switches her mind and chooses to move on; the psychopath does not let her and forces himself upon her.
Also, his fixation with her only grows, and he starts to bother her and pry into her private affairs. If you want to know the fate of Tara, you will have to watch this flick.
2. Fear (1996)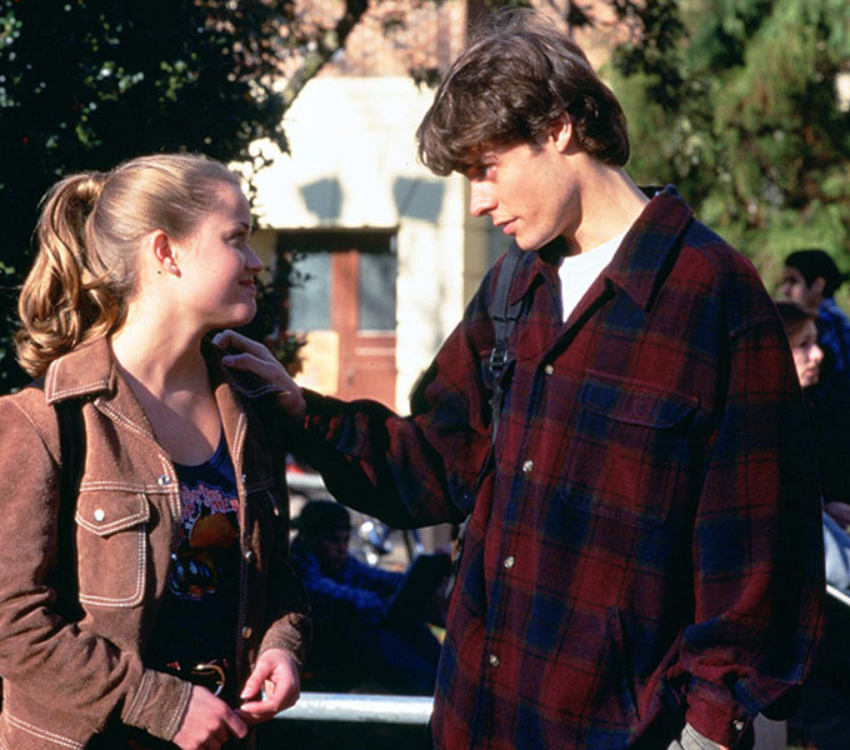 This suspenseful psychological thriller film has a talented star cast of Mark Wahlberg and Reese Witherspoon. Speaking of the plot of the flick, it is very similar to the Obsessed.
If you like to watch fatal attraction and psychopathy fixation, there is nothing about this film that you will not love.
It begins with a 16-year-old girl, Nicole, who meets an "ideal man," David McCall. Not only he wins over Nicole but her family, too, except for his father, who has doubts about the man. 
Will he reveal his true colors? How and when? It will only be disclosed in the film.
3. The Boy Next Door (2015)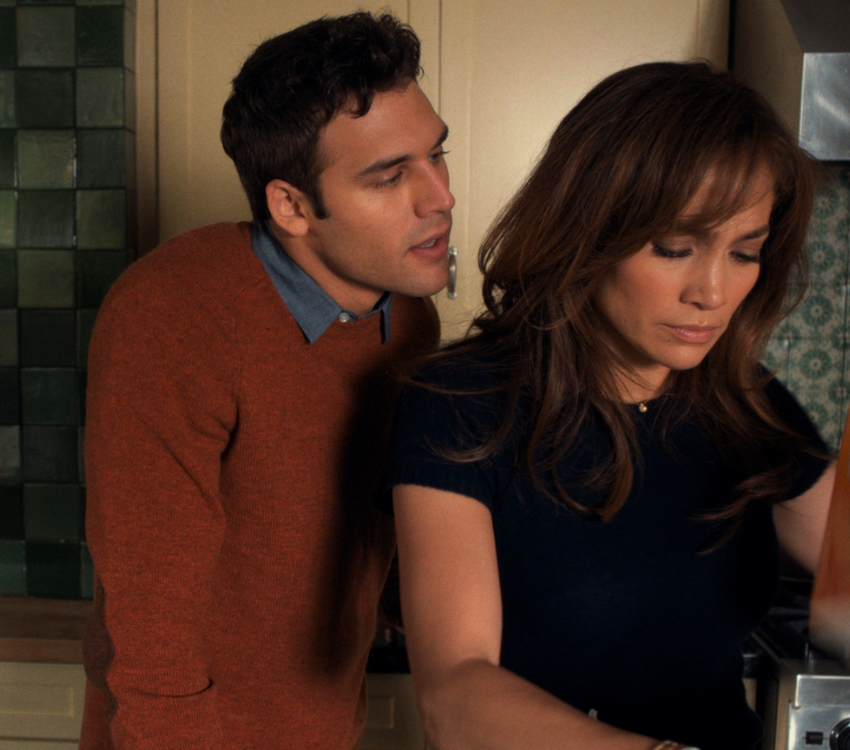 We have always heard young men falling for older women. However, it gets erroneous when young men get fatally attracted to them or creep them by consistent stalking. 
At first, the story doesn't hint at anything so creepy and seems "happy kinda." High-school teacher Claire Peterson (Jennifer Lopez), who recently got divorced, doesn't find anything wrong in the seamless toying with the very charming "boy next door," Noah (Ryan Guzman).
Soon, this harmless flirtation changes into something that Claire regrets in life. She could not resist her sexual desires, and a "one-night-stand" crashed her normal life of Claire.
Now, what Noah will do is the climax of the film. Will Claire be able to protect herself? Or is death in her destiny? Let's check out. 
4. Killing Me Softly (2002)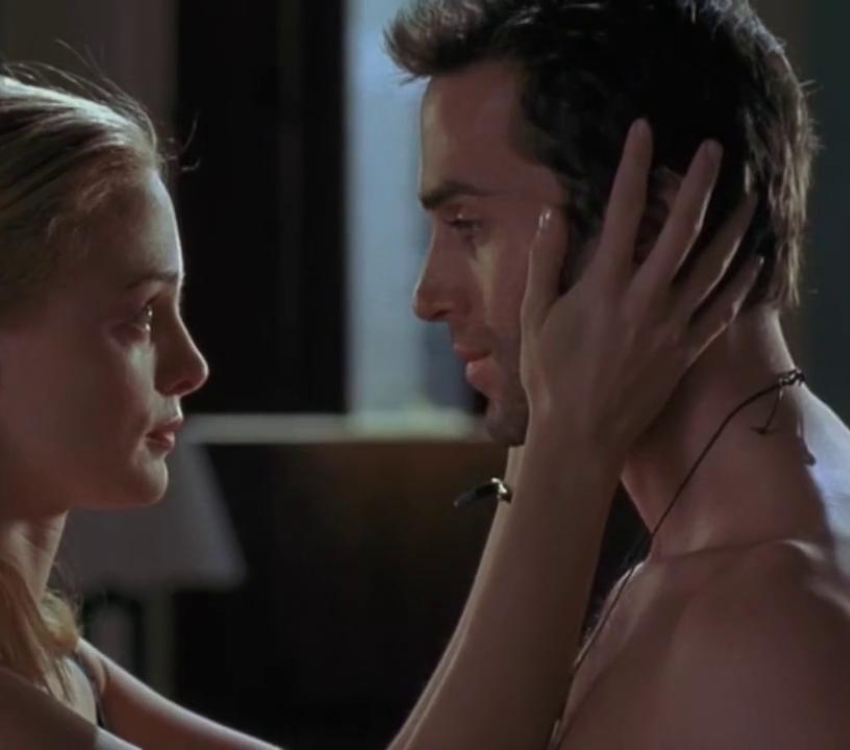 If you want to enjoy something similar along the lines of movies like Obsessed, you are without a doubt going to love this erotic-thriller film. Usually, it is challenging to mask extramarital affairs. If one decides to blackmail the other, they might even get dangerous. 
In this movie, a gorgeous woman, Alice Tallis, breaks up with her boyfriend in order to pursue her sensual fantasies with a famous mysterious mountaineer. However, nothing will go as per her plan, and she must deal with some extremely fatal consequences.
What are they, and will she survive them? Grab a huge tub of popcorn and a chilled Soda pop to enjoy this psychological-thriller movie.
5. The Crush (1993)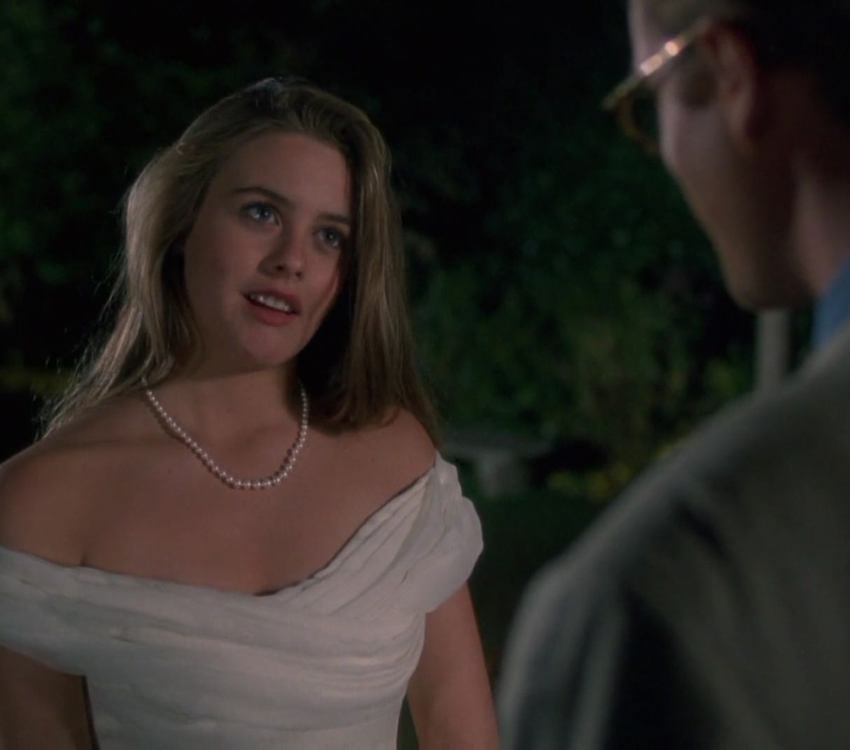 It's pretty known that women are rejection-sensitive and don't take them in stride. There are terrifying repercussions when a clever and fanatical teen develops a not-so-harmless crush on an oblivious writer. The beautiful Adrian (Alicia Silverstone) starts damaging Nick's life as her fascination with him intensifies out of his resentment and rejection.
Well, if you thought she'd accept it without batting an eye and remain silent, you are mistaken. After binge-watching this flick about a female psychopath, you will find this pretty similar to the movie Obsessed.
6. The Roommate (2011)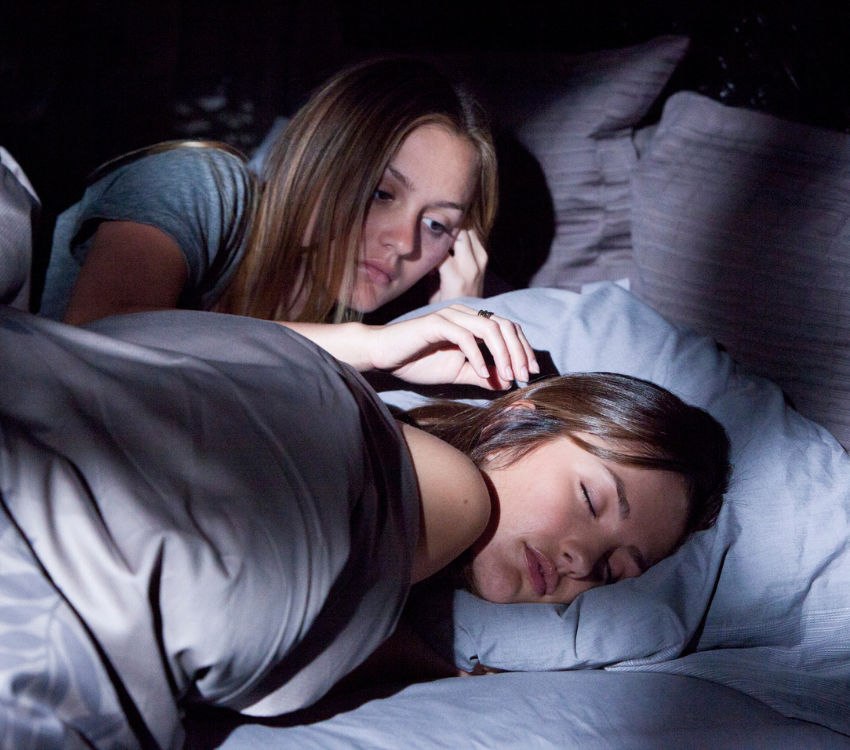 College time is the best time for anyone, but Sara was unlucky in this case. So, the story begins with a college freshman, Sara, who is meeting new acquaintances and settling down.
Not only does she have a new boyfriend, but she also finds a friend in her new roommate named Rebecca. Unfortunately, Sara doesn't enjoy her friendship with her "near-perfect" friend for long.
Rebecca turns out to be a "mentally sick head" who has her own creepy plans. Her company with Sara reaches an obsessive stage and harms her more than helps her.
You will go bonkers after seeing the extent she goes to remain Sara's sole friend. (You also might want to know!)
7. Homecoming (2009)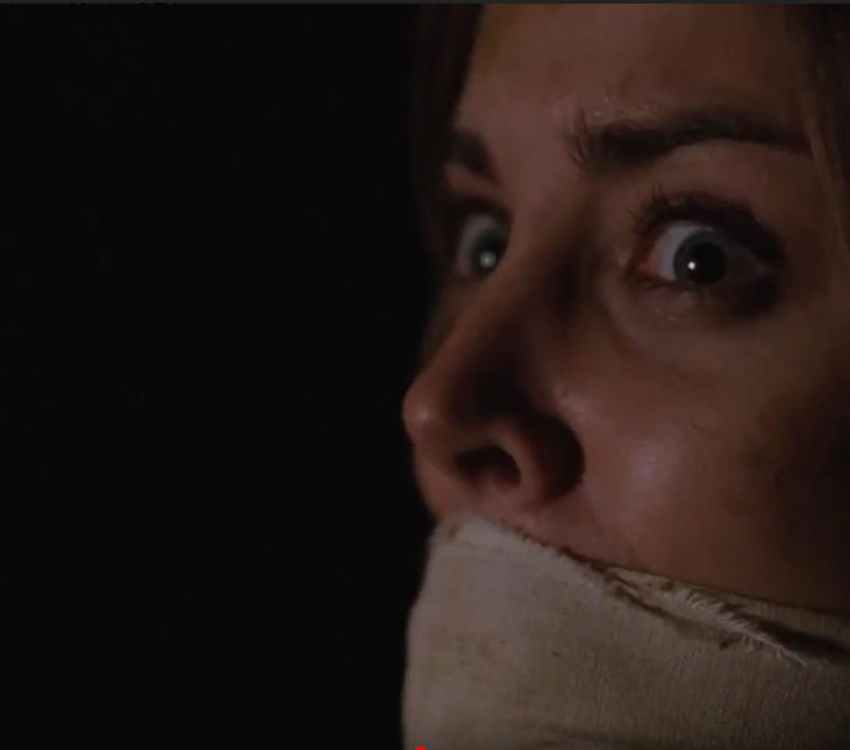 Have you ever regretted your decision to break up with your lover? Or Have you done all in your power to get back your ex? Well! If yes, This film is a reflection of your life. (Not literally, though)
Maybe your 'tries' were just basic, but the antagonist Shelby (Mischa Barton) of the movie has her knives out. 
Mike (Matt Long) and Elizabeth (Jessica Stroup) decide to visit Mike's hometown during their holiday break, which Shelby turns into a hellish hell in an effort to win her boyfriend back.
If the movie Obsessed glued you to your seat the whole time, Homecoming would definitely hook you on. 
8. Boxing Helena (1993)
This little off-the-track movie comes under the umbrella of dramatic-thriller but is still not very similar to the film Obsessed. Coming to this different storyline circles around a celebrated surgeon who is madly and sanely in love with a beautiful woman.
Also, after he gets dumped by her, Julian Sands does everything to persuade Sherilyn Fenn that they need each other because he can't imagine life without her. Despite having different plans, she is now at his mercy due to a terrible catastrophe.
A must-watch if all you ever like to watch on-screen is related to crimes of passion and dangerous love.
9. Sleeping with the Enemy (1991)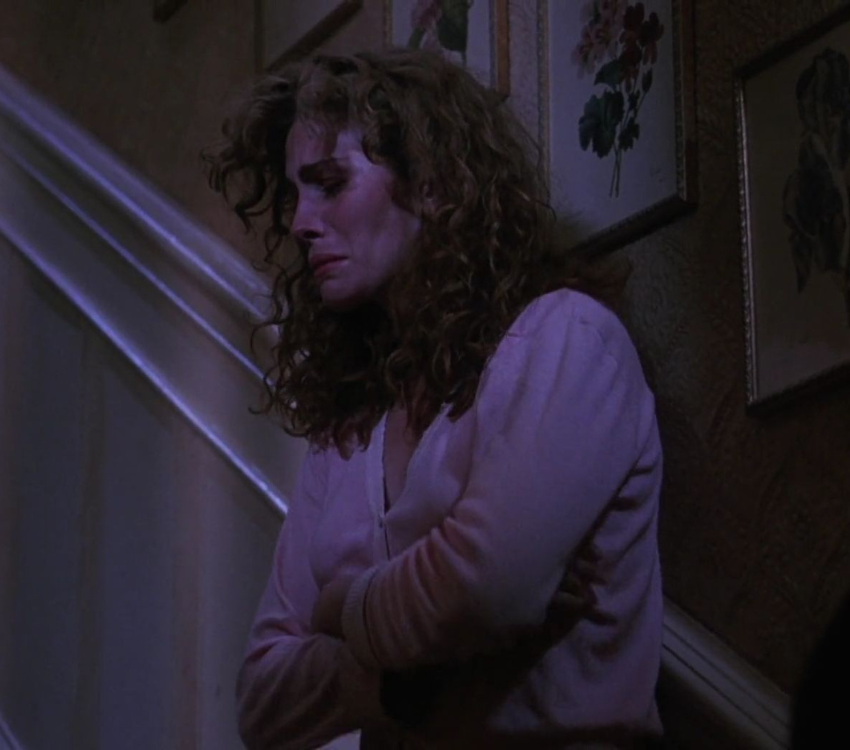 Imagine Julia Roberts as an abused wife who is running away from his abusive husband to save herself; interesting, no? 
Laura Burney (Julia Roberts) pretends her death in order to save herself from her villainous husband, Martin (Patrick Bergin). Later, she relocates from Cape Cod to Iowa, where she resumes her life with a new identity and begins dating a local teacher named Ben Woodward (Kevin Anderson). 
Martin, for the time being, finds evidence that her wife isn't actually dead. After Laura's mother verifies the news, he follows her down in Iowa. 
Finally, he confronts the current couple, Laura and Ben, and makes her struggle for survival.
To add, you will be stunned by Julia Robert's acting skills. So, don't miss out on any chance to watch this movie like Obsessed. 
Some Notable Additions to The List of Movies Like Obsessed
Well! We are not ending this comprehensive listicle about thriller movies so easily. To give you uncountable options, go through the names of more flicks. 
A Perfect Lover
Wicker Park
Original Sin
Derailed
What Lies Beneath
Diabolique
The Double Lover
Deception
Poison Ivy
Fatal Affair
Addicted
Above Suspicious
Hideaway
The Juror
Dead Again
Basic Instinct 
The Net
Dressed To Kill
Black Swan
Eyes Wide Shut
Pleasure Or Pain
Temptation: Confessions of a Marriage Counselor
The Canyons
Leave Her to Heaven
Yesssss! You have it. Go see them all on your free days, movie nights, or friend sleepovers.
The Bottom Line
We humans are very curious about those things which are a very common part and parcel of our lives. (We know, we are right here!) 
Suspicion, thrillers, psychopathological love, fatal obsessions, crimes of passion, sexual abuse, eerie stalking, and whatnot are not something we get to see in our normal daily lives. So you see the popularity!
Movies like Obsessed got fame and massive viewership because their content definitely revolves around these uncommon themes. So, if you want to hook yourself with such films for a while, you have the list. 
Enjoy!