The string of Turtles (Peperomia prostrata) is a small succulent native to the Brazilian rainforests that thrives in hot and humid climates but adapts well to typical household circumstances. 
If you enjoy low-maintenance succulent houseplants, you'll surely love Peperomia prostrata, sometimes known as string of turtles! 
However, this plant has a mat-forming tendency. It has beautiful small blue-green, button-shaped spherical leaves with a lovely pattern of silver-white veins that grow on trailing stems. 
Moreover, these are threadlike, crawling, and finely intertwined. On slender blooming spikes, red-brown blooms bloom. Which is why it's a popular plant for houseplant collections and apartment jungles all over the world.
The string of Turtles is non-toxic, making it ideal for growing in households or gardens with dogs and children.
Moreover, the leaf design, which is dark green with light green to silvery veining, resembles a turtle shell, which is what has made the string of turtles so popular.
It's a low-maintenance houseplant that's suitable for both new and experienced gardeners.
Because of their long, cascading stems and tiny, ornamental leaves, "string of" houseplants are all the rage in the botanical world. Just like the string of hearts.
However, you also want to add this aesthetic plant to your garden or home decor. So, keep on reading this article to learn all about this plant and how to take care of it.
Characteristics of String of Turtles
This plant is ideal for creeping across rocks and hanging from branches or trees. However, It has long, slender, vine-like stems that range in color from light green to pale orange. Moreover, The tangled stems can grow to be up to a foot long and are covered in tiny, button-like leaves.
Furthermore, the leaves of the string of turtle are fleshy and have the ability to hold water; the species, like many other Peperomias, is classified as "semi-succulent."
There are numerous varieties and species of the Peperomia family out there. However, the genus is believed to have more than a thousand species and even more hybrids. Furthermore, the Peperomia prostrata variations are remarkable!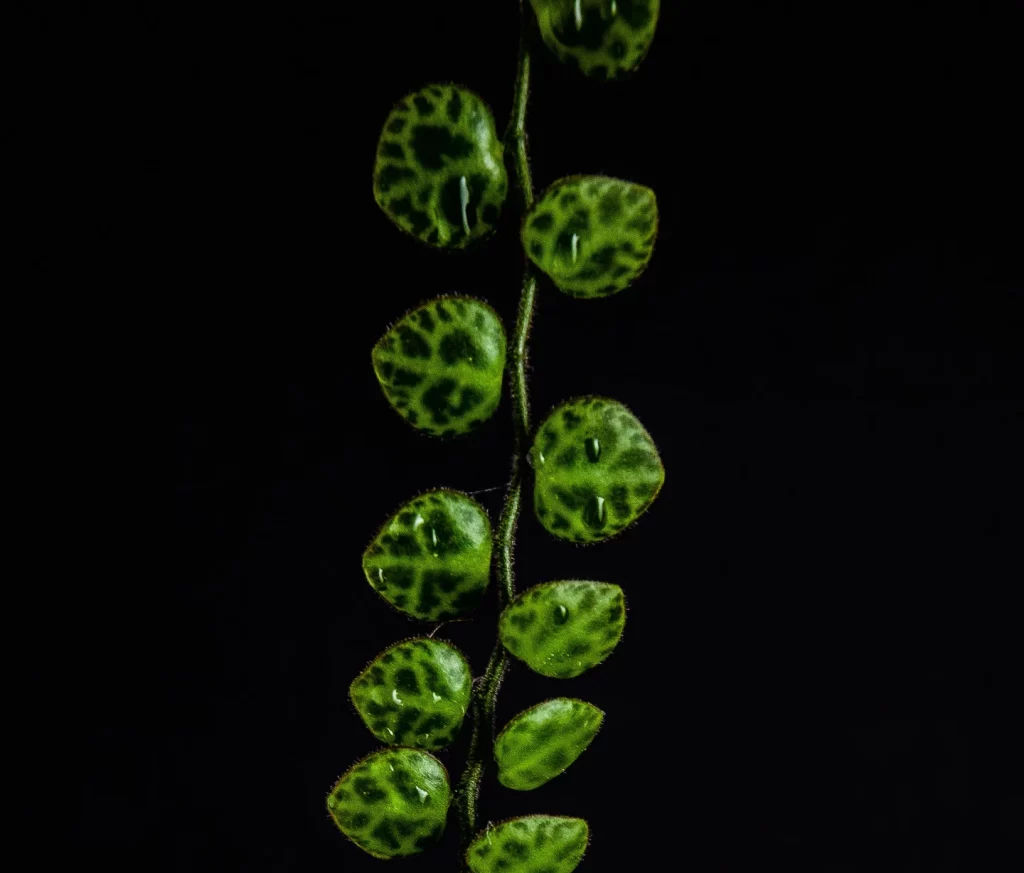 However, the variegation appears to arise on established plants very seldom as a consequence of a naturally occurring mutation. Moreover, it does not appear that nurseries have been able to generate or patent any stable lines of this plant so far.
The string of turtles can bloom even indoors, producing the usual rat tail-like blooms found on many popular Peperomia genus members. However, there is a pale green to reddish tint in this plant, which makes it appears like the shell of a turtle and makes this look attractive.
Care Tips for String of Turtles
Plants are just like babies, and each plant has its own need and requirements. However, in our day-to-day life, it can be a little challenging to look after them daily.
But String of turtle will not give you a hard time as it's low maintenance and add a perfect touch of nature to your home decor or even in your garden. The string of turtles is an ideal plant to grow, whether you are a beginner or an expert in garnering. You need to add this one to your collection.
Let us have a look at the optimum conditions required for the proper growth of your plant.
Water Requirements
This is one of those odd houseplant species that enjoys high air humidity but cannot survive in extremely damp or over-watered soil.
 However, Peperomia prostrata is both an Epiphyte (like Hoya Australis) and a lithophyte (like Tillandsia), and its roots are not supposed to always be submerged in damp soil.
Moreover, these plants would thrive organically and naturally from periodic jungle rain showers and potentially touch with damp moss and leaf litter, but because things are a little more confined in a planter, you should water with caution.
However, a well-draining soil mix is also essential for the health and growth of the string of turtles.
Humidity
In terms of humidity, one of the reasons this plant is famous in the horticulture and botanical world. Due to its preference for high air moisture levels.
However, the string of turtles is not as picky as certain tropical houseplants, but if your environment is dry, it may be a good idea to use a humidifier to maintain things at least at 40% humidity.
As this plant flourishes in 40 to 50% of humidity because it is a tropical plant.
Lighting and Temperature Requirements
The string of turtles plant isn't used to receiving direct sunlight because it grows naturally under the canopy of taller trees in its natural rainforest habitat.
However, It does require a source of light and should be placed near a window, but you can keep the brightest locations in your home for genuine sun seekers like succulents.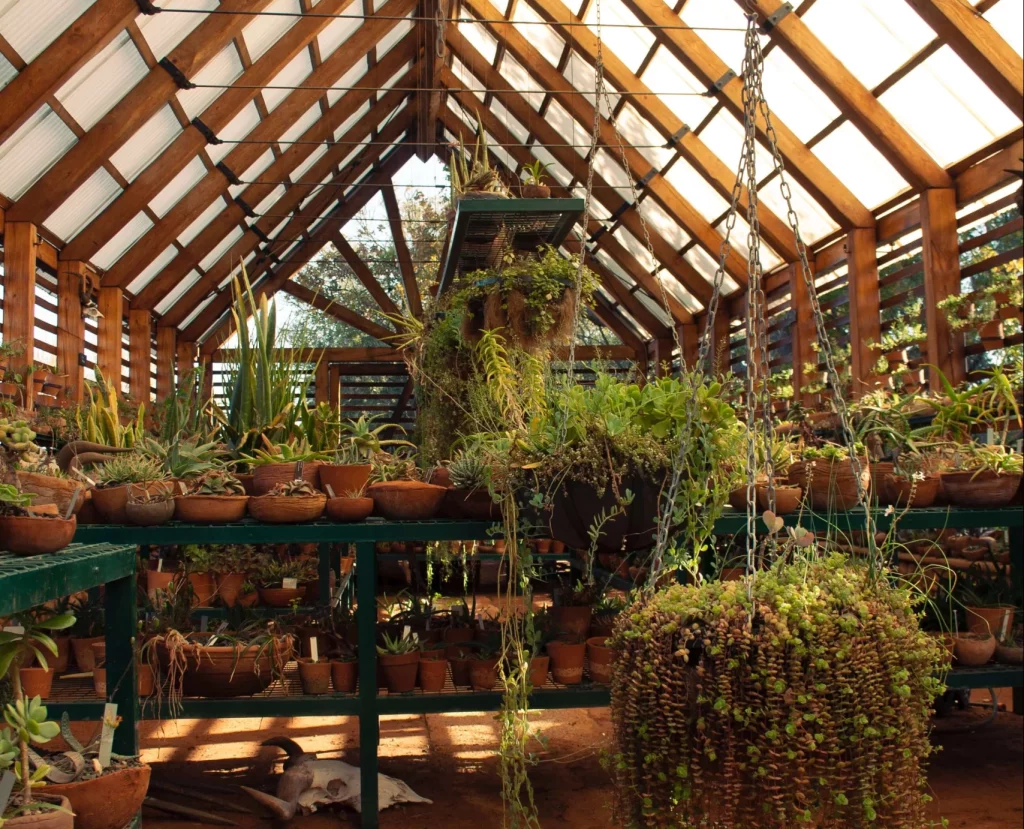 Moreover, If you don't have any window space to spare or any direct source of sunlight. You can even keep this plant under artificial light, as it can thrive very well under artificial illumination.
Just like any other tropical houseplant, this species is nonetheless not fond of chilly temperatures. It performs effectively at room temperature and will not be affected by higher temperatures. Simply maintain conditions above 50°F, or your turtle string might stop developing or perhaps degrade.
Potting and soil requirements
A simple potting soil for Peperomia prostrata and other drainage-loving houseplants might include the following ingredients: 70% ordinary houseplant soil, 15% perlite, and 15% fine orchid bark.
There are a few different options for planting. However, you can cultivate this species in a (plant) terrarium by hanging it over rocks or wood and allowing it to attach itself wherever it sees fit.
Moreover, If you take this method, you may ignore the soil requirements above and simply follow standard terrarium soil parameters. After all, by doing so, you're not truly covering up the roots.
Additional tips and care
Allow the top few inches of soil to dry before watering again. In fact, in the winter, when most houseplants are dormant, you may cut them in half. Just don't let it get too dry: If your Peperomia prostrata's leaves start to look wrinkled and deflated, you've definitely waited too long.
Moreover, If the leaves begin to scab (a condition known as edoema) or yellow from the base of the stems, you've probably overdone it. If this is the case, keep a watch on your plant since it may be vulnerable to root rot.
The string of turtles is not a heavy feeder, but if yours is doing well, you may give it a small push every month or so throughout the growing season by applying some diluted standard liquid houseplant fertilizer. Because this species is vulnerable to overfertilization, use a lesser dilution than specified on the bottle.