We all are eagerly waiting for the Season 4 of the famous psycho-thriller series 'You,' which was based on the series of books written by the famous American author Caroline Kepnes. 
The love, mystery, suspense, and interesting plot of this series keep the viewers intrigued about what is going to happen next. 
The main story in the first season revolves around Joe Goldberg and Beck. These characters were portrayed by Penn Badgley and Elizabeth Lail.
In the second season, the plot has changed; the storyline revolves around Joe Goldberg and his new lover, Love Quinn, which is played by Victoria Pedretti.
The first part of this show was based on the novel 'You' and the second part was based on a follow-up novel of You titled Hidden Bodies. However, the third part was upgraded to a regular series by Saffron Burrows.
The wait for the release date of the fourth season is over now, as the premiere has been scheduled into two parts in 2023. In February 2023, the production released its first part, and the second part of the fourth season will be released in March 2023.
But what are we going to do in the meantime? Well! We have all the solutions to your problems. If you are a pure fan of psycho-thrillers, then we have compiled a list of the top ten best series that are the best alternatives for shows like You.
If you do not like the concept of psychological thrillers series, you can also watch kidnapping and thriller movies.
While waiting for Season 4, let's watch some of the best alternatives for this super amazing show.
10. Bates Motel (2013-2017)
The last in our list of shows like you is the famous series Bates Motel. Norman is one of cinema's most notorious, insane villains, so it should be enough to convince you to watch Bates Motel.
Following the death of her husband, Norma Bates buys a motel in White Pine Bay with her teenage son, Norman.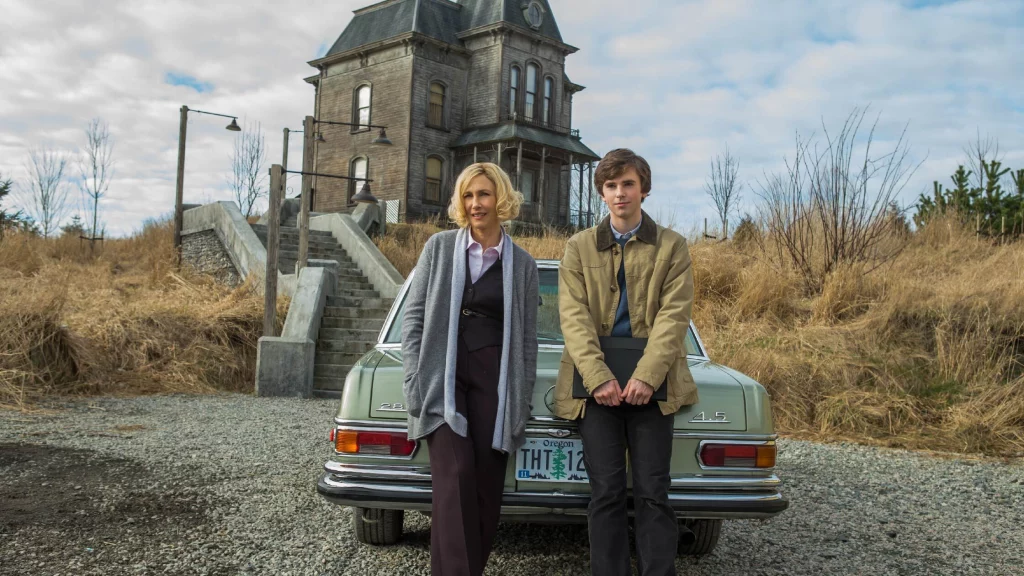 He is initially reluctant to make new friends, but his close relationship with his mother helps him open up.
Despite this, not all locals are as friendly and welcoming as the Bates, who discover White Pine Bay isn't as peaceful as it seems.
The drama is based on the 1960 horror classic "Psycho" and explores Norman Bates' formative years.
The actor Freddie Highmore plays this complex role with skill, and he makes a psychopath compassionate episode after episode.
9. Servant (2019-Present)
This show on Apple TV+ features the brain behind The Sixth Sense, Split, and other notoriously twisty movies as executive producer and director.
Tony Basgallop and M Night Shyamalan are back with a supernatural thriller that nobody can predict.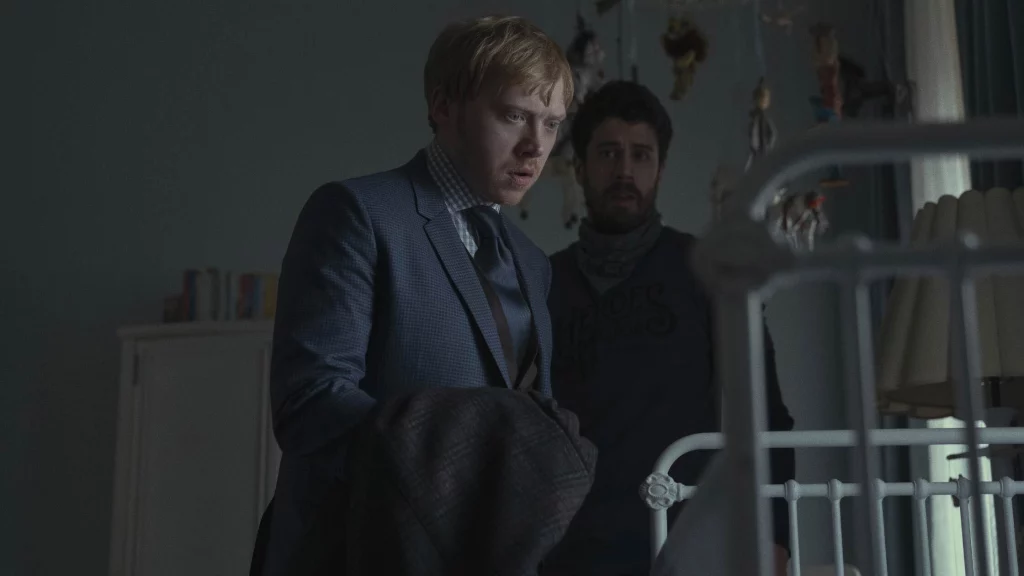 A wealthy couple with high-powered careers: she is a local newscaster, and he is a celebrity chef. Jericho is their new baby, and they decide to live in a lush, slightly gothic Manhattan townhouse.
The claustrophobic atmosphere and powerful performances of Servant keep viewers hooked even in dark, crowded corners, just like in the show You.
Despite the claustrophobia of keeping almost all the action within a single townhouse, it's a well-constructed series with a fine cast, including Rupert Grint as Dorothy's brother, Ron Weasley.
8. Mindhunter (2017-2019)
The gritty show Mindhunter is based on the true-crime non-fiction Mindhunter: Inside the FBI's Elite Serial Crime Unit, which traces the origins of criminal psychology in America and exposes some of the most horrific murders. Despite this, the show explores the mind behind these crimes without gore.
A real-life FBI agent, who also wrote the book, describes and profiles some of the nastiest murderers in the show.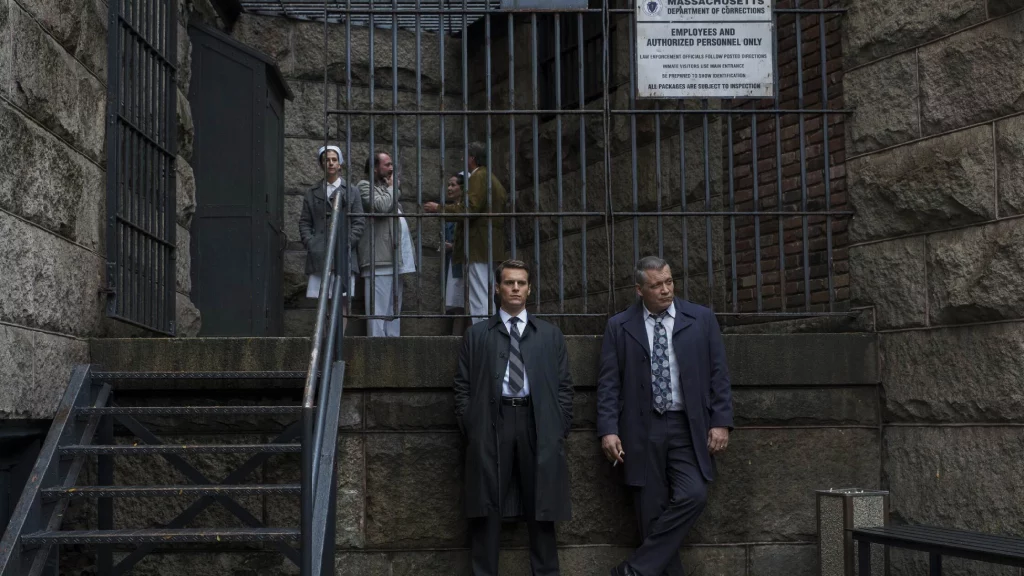 The show follows the lives of two FBI agents who head the behavioral science unit in Quantico, Virginia, at the FBI Academy: Holden Ford (Jonathan Groff) and Bill Tench (Holt McCallany).
As the first season is set between 1977 and 1980, the story follows the lives of these two FBI agents while they work to profile some of the biggest serial killers, such as Edmund Kemper (played by the brilliant Cameron Britton).
Fincher masterfully draws parallels between their professional and personal lives in the first few episodes as the two begin to scratch the surface. The second season tackles taboos such as workplace anxiety, racism, and homophobia with tenderness as matters get grittier.
7. The Sinner (2017-2021)
The Sinner focuses on investigating an inexplicable crime committed by a young woman (Jessica Biel) and the detective (Bill Pullman) who works hard to explain the murder.
Jessica Biel and Christopher Abbott produced the movie based on a novel by Petra Hammesfahr.
It was broadcast on USA Network in August/September 2017 and is now available on Netflix. Jessica Biel portrays a young mother who stabs a man in broad daylight.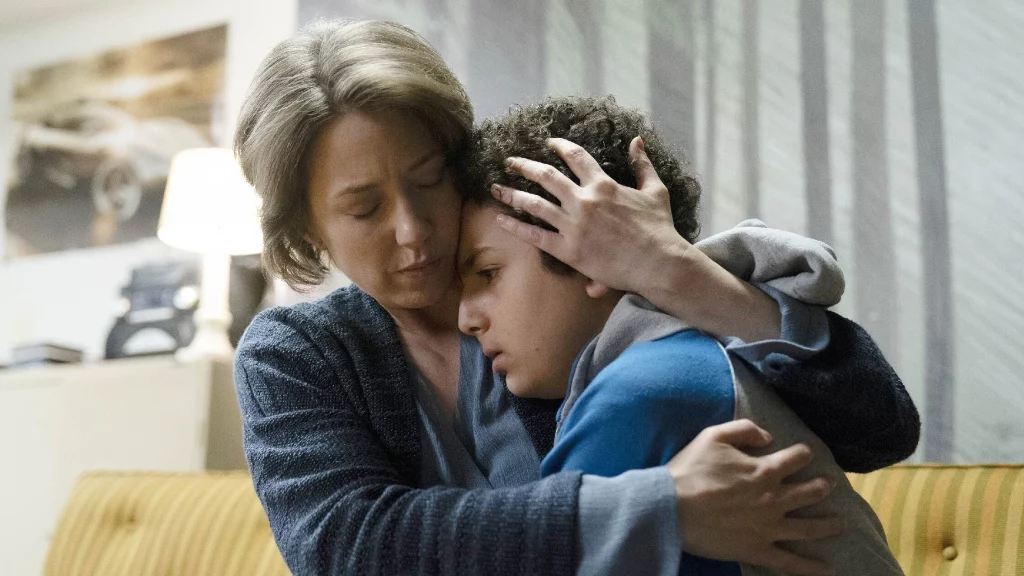 Biel stars as Cora Tannetti, who is relaxing on the beach with her husband (Christopher Abbott) and toddler son one minute, then committing an unspeakable, unexplainable crime in the next.
In this scene, there appears to be a calming effect on the protagonist. In this scene, Antonio Campos directs a climactic end to a nightmare that has lasted too long.
Her husband wrestles her to the ground in the immediate aftermath, soaked in the blood into oblivion, and she stands still as if spellbound. But that's just the beginning.
This show manipulates you into believing there is a woman whose rage is long overdue, but Cora will always be a murderer in your mind. Yet, your heart somehow makes you believe that you are wrong.
However, there are still so many questions that remain unanswered.
6. Surface (2022-Present)
The big question at the heart of "Surface" is, "Who can you trust when you can't trust yourself?" Sophie Ellis is suffering from a traumatic injury, and Five months have passed since this event.
The last thing she remembers is nearly drowning, but everything before that is completely void. Losing her long-term memory is the most extreme consequence of this accident.
Everyone involved in her recovery agrees that she jumped off the ferry she was traveling on, but there is more to this story than meets the eye.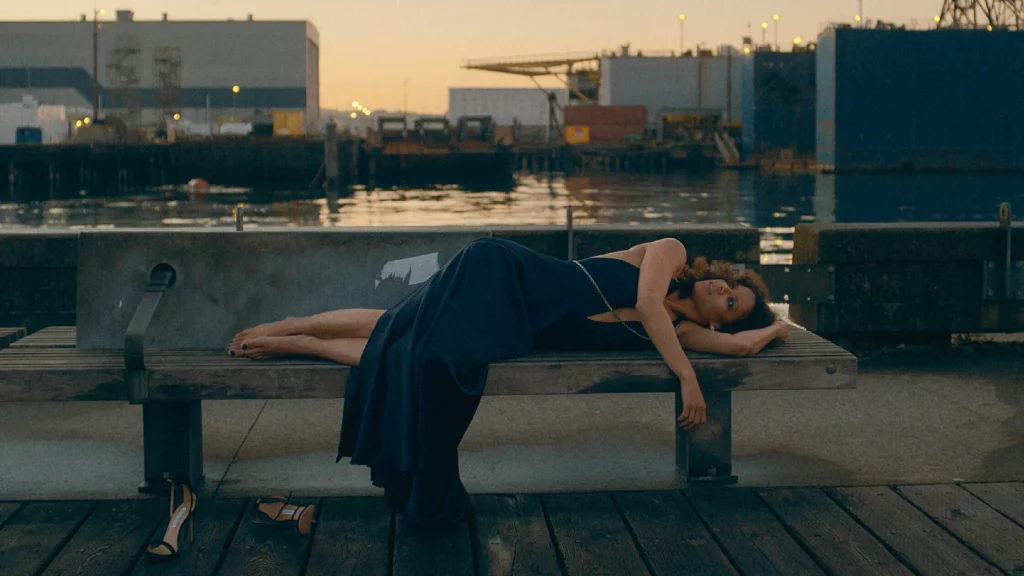 The Apple TV+ Surface falls more into the latter category, so much so that it borders on examining how surface trappings of affluence can often be misleading feints hiding rot from within.
However, the narrative complexity in this series is necessary for the observation to be more than superficial.
This movie is a bland meditation on reinvention. How our inescapable pasts and traumas shape our personalities, worthy thoughts told in a framework that, once again, favors Mbatha-Raw's excellent acting.
"Surface" is a superb psychological thriller, but it gets slow later in the season.
Sometimes, watching Sophie run down similar-looking streets feels like watching a mouse trapped in a maze. It is, however, worth scratching beneath its shiny exterior due to its exploration of identity and why we make particular choices. 
5. Tell me a Story (2018-2020)
As a modern psychological thriller set in New York City, Kevin Williamson reimagines The Three Little Pigs, Red Riding Hood, and Hansel and Gretel.
Despite its opening credits showing the Big Bad Wolf raping Little Red Riding Hood, "Tell Me a Story" is an entertaining and understated series.
Kevin Williamson's CBS All Access series twists classic fairy tales into the dark, icky tales just as show like you. As standalone stories, the tales are as cheesy as they are trite, especially when viewed by their fairy-tale origins.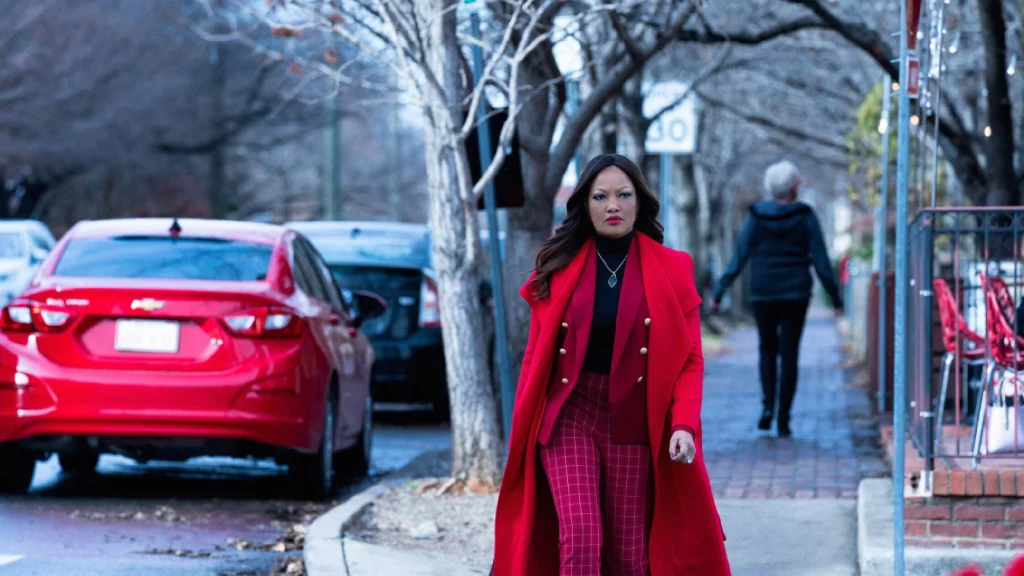 Tell Me a Story makes it clear that this is unlike anything you've seen before and that everyone's lives are connected, regardless of whether they know it (yet).
As the movie's plotline suggests, "Tell Me a Story" revolves around the intertwined lives of New Yorkers.
It's an unwitting Red Riding Hood who has a wolf tattoo on her thigh, surrounded by predators. However, an estranged brother and sister are still dependent on each other in a twisted storyline.
A robbery goes wrong, leaving three men in pig masks dead and a vengeful man threatening to blow their lives away.
A dangerous web of crime involves Hannah (Dania Ramirez) and Gabe (Davi Santos), but hey, this might be what they need to mend their strained relationship.
Despite being slow, the series offers a lively, propulsive energy that few streaming dramas offer.
4. Hannibal (2013-2015)
The TV series Hannibal is a psychological horror-thriller created by Bryan Fuller for NBC. The script of this series is based on the characters of the Red Dragon by Thomas Harris.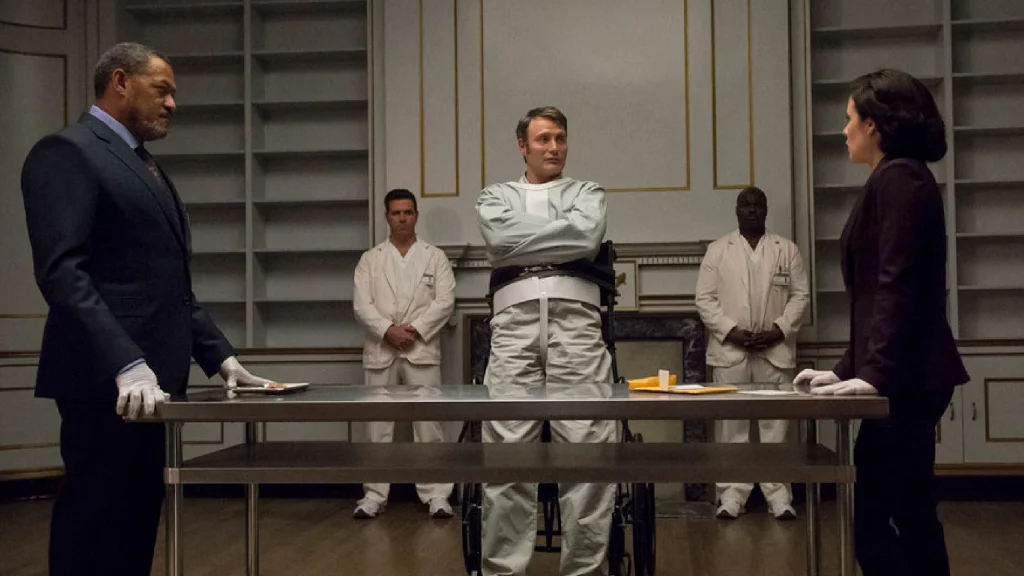 The creator of the series Bryan Fuller revolves around the stars Mads Mikkelsen, Hugh Dance, and Caroline Dhavernas performed well in this series.
The story follows the early relationship between renowned psychiatrist Hannibal Lecter and a young FBI criminal profiler who empathizes with serial killers. This series perfectly falls under the category of shows like You.
3. The Fall (2013-2016)
This psycho-thriller crime drama television series was the result of the insight by Allan Cubitt. Gillian Anderson, John Lynch, and Jamie Dornan are the main faces in the series.
Police Superintendent Stella Gibson, a senior investigating officer, is referred to Northern Ireland's Police Service to assess the progress of an ongoing murder investigation.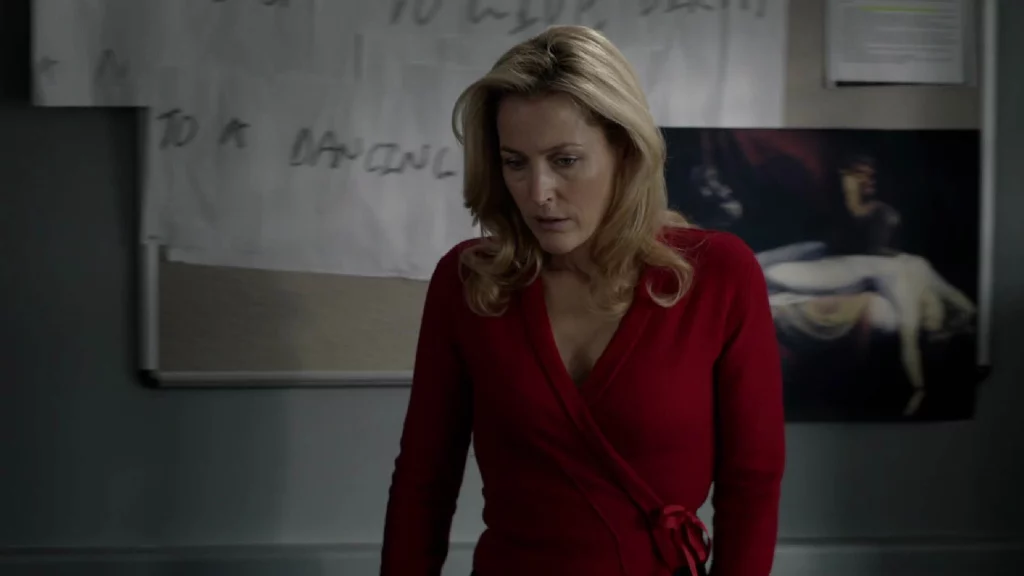 Local detectives and Stella must work together when it becomes evident that a serial killer is on the loose attacking young professional women in Belfast. 
It takes Stella and her team a long time to build a case, and complications both inside and outside the PSNI impede their progress.
2. Dexter (2006-2013)
There's nothing more captivating than watching Dexter Morgan commit murders during the day and solve crimes at night.
This crime drama television series with an American setting is very similar to the series You. Dexter was shown on the network Showtime and was aired on October 1, 2006, and ended on September 22, 2013.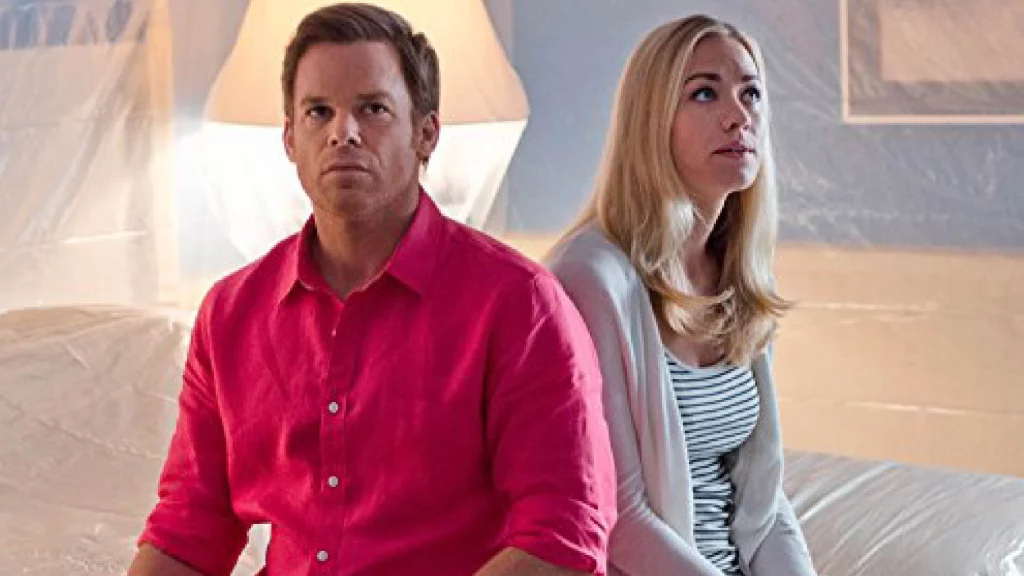 The first season of the show was based on Jeff Lindsay's novel Darkly Dreaming Dexter in 2004. James Manos Jr. adapted it for television, writing the first episode. 
The subsequent seasons were independent of Lindsay's writing, starring Michael C. Hall, David Zayas, and Jennifer Carpenter.
Dexter Morgan leads a similar secret life as a vigilante serial killer and also works for the Miami Metro Police Department as a forensic technician specializing in bloodstain pattern analysis.
He hunts down murderers who are not adequately punished by the justice system because of corruption or legal technicalities.
1. Dirty John (2018-Present)
The top series in our list of Shows like You is an anthology series, 'Dirty John' featuring true crime tales about love gone horribly wrong. Alexandra Cunningham created the series with Connie Britton, Christian Slater, and Eric Bana as the lead stars.
On November 25, 2018, Bravo premiered Dirty John, a true crime anthology series based on the podcast by Christopher Goffard.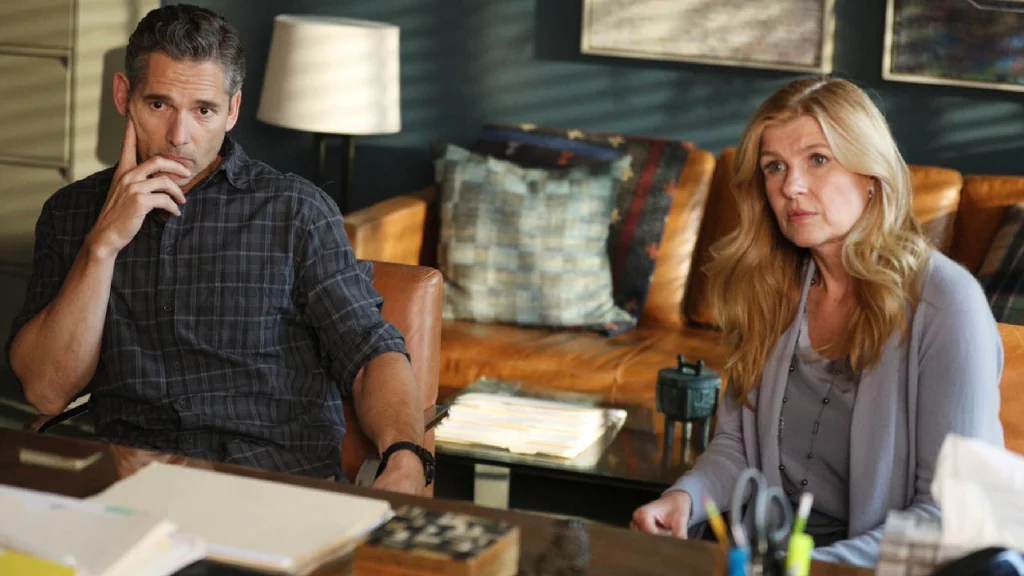 On February 14, 2019, Netflix made it available outside the United States. There were originally two seasons ordered for the series. 
The story of Dirty John's first season uncovers secrets, denial, manipulation, and ultimately survival. It also mixed with horrific consequences for the entire family stemming from a romance with charismatic John Meehan.
This season follows Betty Broderick's divorce from childhood sweetheart Dan Broderick and the devastating effects it had on her.
Bottom Line
Shows like You are most addictive when you can't decide whether to root for the deranged antagonist or hope he's caught. Through a rich narrative, these shows provide a glimpse into the mind of a sociopath.
When people see Greg Berlanti and Sera Gamble's series "You" for the first time, they tend to take away that love and obsession are thin lines.
The dark humor he uses to dissect love makes for an intriguing yet confusing glimpse into his mind.
Among the other redeeming features are suspense and thrills. You may have developed a taste for complex narratives during the seasons listed here.
It's the perfect 'love story turned wrong' that appeals to more than just modern dating victims. It is worth looking at this amazing show if you enjoy twisted tales of love.