Shows like Your Honor are a must-watch if you are into crime drama series. The curiosity to solve the crime will always intrigue you to keep going to the end of the series.
Just like psychological thrillers, crime dramas are also liked by many viewers. It is really difficult to find out the best crime series that intrigues the audience the same way as Your Honor.
If you watched the series, Your Honor, you must know how far a father can go to save his child. The story is all about defending his son from a crime he commits. This series first premiered on Showtime in 2021 and has been liked by several people. 
Henceforth, I have decided to find the best critically acclaimed shows with a strong storyline. Here is my recommendation list for the shows like Your Honor.
Defending Jacob (2020)
This Crime drama series is at the top of my list of shows similar to Your Honor. Released in 2020, this miniseries was directed by Morten Tyldum and starred Michelle Dockery, Chris Evans, and Jaeden Martell.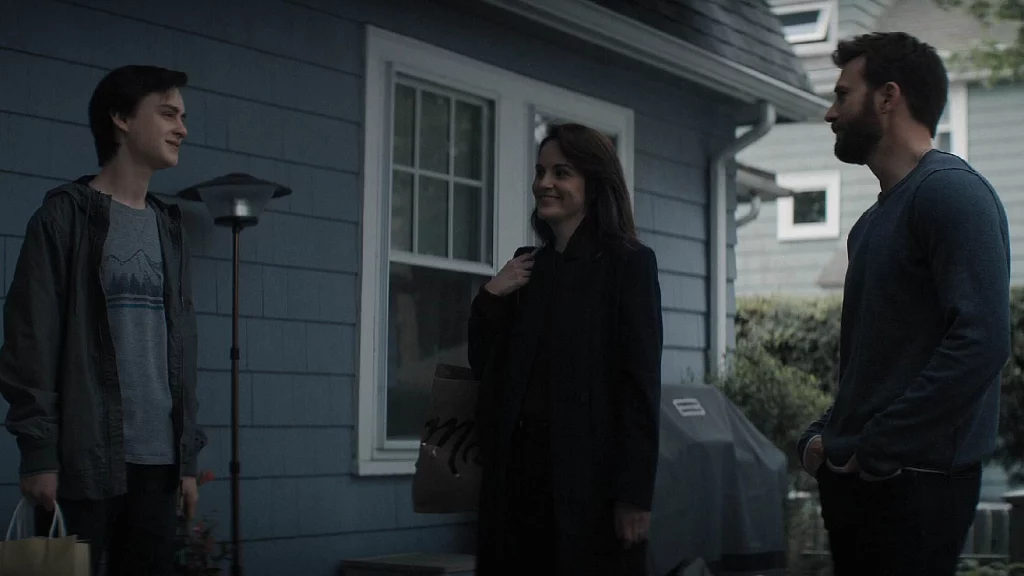 Defending Jacob was created by Mark Bomback and is based on the 2012 novel Defending Jacob by William Landay. It is a great crime mystery television drama that was first released in 2021 and was produced by the Apple+ network. 
The story of this show revolves around a family of an assistant District Attorney of Massachusetts county, Andy Barber, whose life takes a huge turn when he comes to know that his son has been charged with killing. 
Andy tries to protect his 14-year-old son Jacob and believes that he is innocent. But as the investigation moves forward, he faces several revelations. He was shocked to know how little he knew about his son. As the series progresses, it becomes a trial of justice and loyalty for Andy. 
Amidst all the chaos, Andy and his wife face many difficult circumstances, and their life circles around a past that is unforgettable. The series is great entertainment for those who like crime mysteries a lot. Overall, the film acquired varied reviews from critics. 
The Undoing (2020)
This crime drama series was released in 2020 on the HBO max network. Created by David E. Kelley, this series is starred by Nicole Kidman, Noah Jupe, Donald Sutherland, Edgar Ramirez, and Hugh Grant.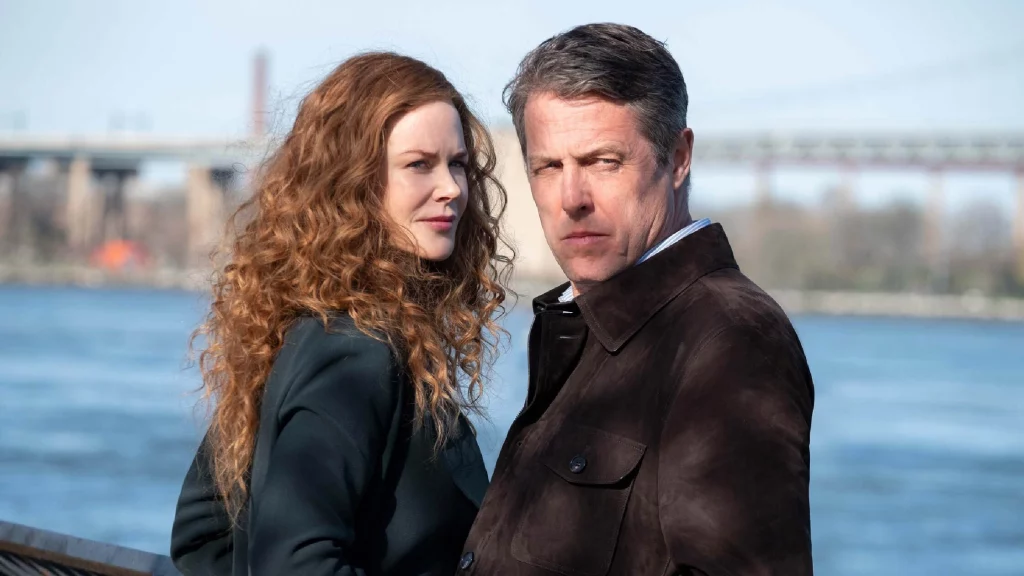 There are six episodes in the first part of the series 'The Undoing' in which the story covers the life of a therapist from New York.
Her life tragically changed when a series of revelations came after her. Her missing spouse and a violent death completely took her normal life away.
And suddenly, her life changed completely when her whole family was dragged into this murder mystery.
Many people liked the story of this film, and the series received mixed reviews from critics. The viewers much appreciate the script and performance of this crime thriller drama.
This miniseries has also been nominated for Primetime Emmy and Screen Actors Guild Awards. Overall, this series has received 32 nominations and won 2 awards.
City on a Hill (2019-2022)
The next crime series in my list of shows which are similar to Your Honor is Chuck MacLean's City on a Hill. First premiered in 2019, the show was originally released on the Showtime Network.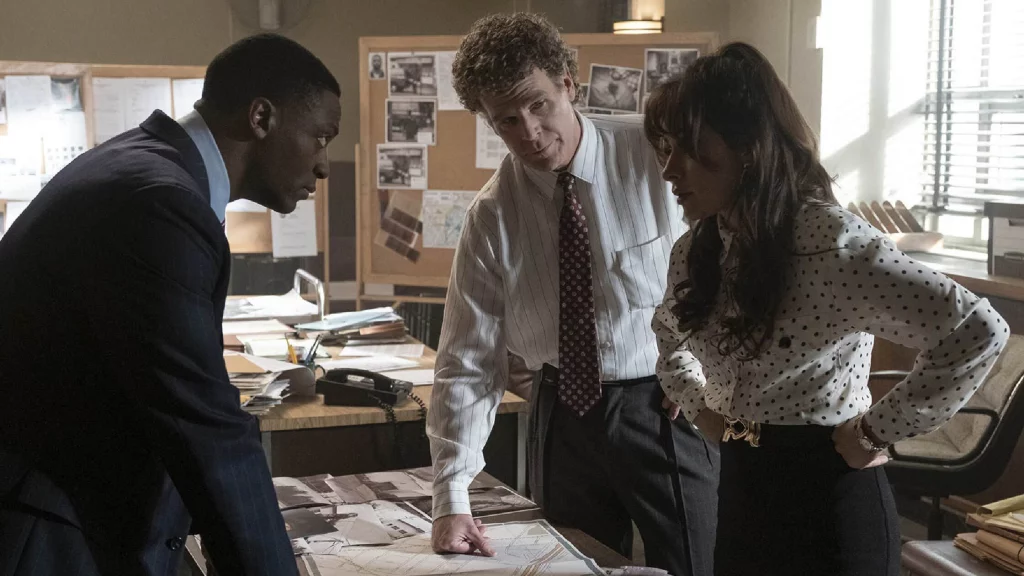 After successfully running its three seasons with Showtime, the network canceled the show after that. Starring Aldis Hodge, Kevin Bacon, Amanda Clayton, Mark O'Brien, Jonathan Tucker, Jill Hennessy, and Jere Shea, this series should be watched by those who like crime drama a lot. 
The storyline of this show revolves around an FBI expert, Jackie Rohr, who joins hands with the Assistant District Attorney, Decourcy Ward, to fight corruption. As a team, they worked on the cases that completely changed the entire criminal justice system of Boston.
This film also received mixed reviews and has also won an award for IMDb Pro Top 200 Most Popular TV Titles in 2020-2021. Besides, she also received nominations for Satellite Awards 2022 and Camerimage 2020.
The Flight Attendant (2020-2022)
The next one on my list is not only a crime thriller but has a dark comedy too. The series is based on the novel The Flight Attendant, which was released in 2018 by Chris Bohjalian.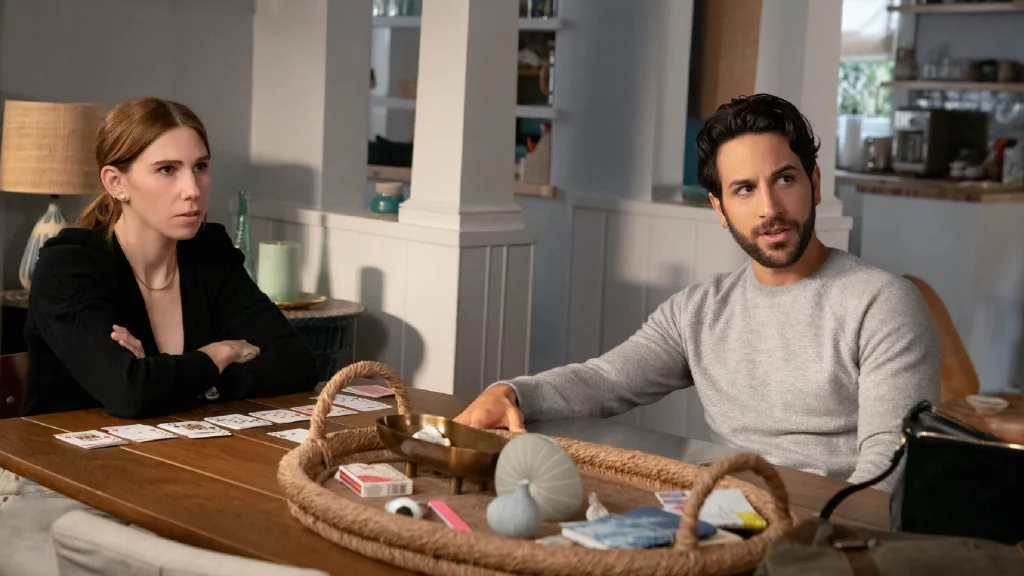 It was first featured on HBO Max in 2020, starring Kaley Cuoco, Zosia Mamet, and Griffin Matthews.
The story of this series revolves around a careless flight attendant Cassie Bowden (Kaley Cuoco), who usually drinks during the flight and spends the night with strangers. Sometimes, she also stays with the passengers of the flight. 
Her life took a new turn when she woke up in a hotel room in Bangkok with a dead body of a passenger by her side from the last night's flight. Because of her hangover, she did not remember what had happened the night before.
She also cleaned up the crime scene despite the fear of calling the police and getting along with the airline crew of other flights traveling to the airport. When she returned to NYC, she could not remember the night before and suffered from hallucinations and flashbacks of the night. 
Followed by Season 1, the series's second season is full of surprise elements as Cassie now turns into an agent for Central Intelligence Agency and keeps an eye on the passengers and other people on the flight. Moreover, she has been sober for more than a year now.
The story is about finding the truth behind the crime she didn't commit and finding the doppelganger who is the actual criminal.
Big Little Lies (2017)
The next one on my list is the American television crime drama written and created by David E. Kelley. Big Little Lies has two seasons, and different directors direct both seasons.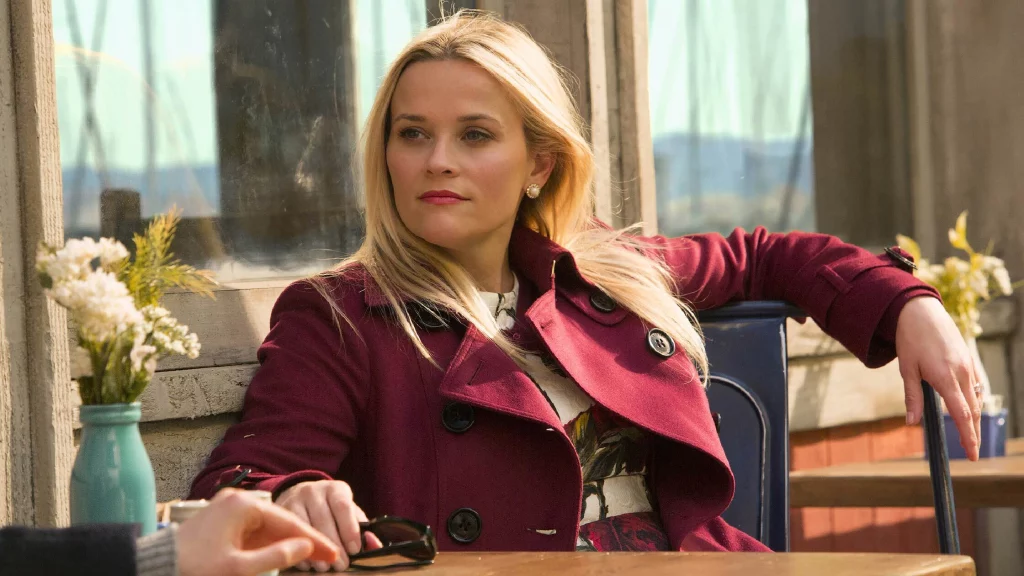 Jean-Marc Valleee directed the first season, and the second season was directed under the supervision of Andrea Arnold. 
The series was first released in 2017 on the HBO network starring Reese Witherspoon, Nicole Kidman, Laura Dern, Shailene Woodley, and Zoe Kravitz in the roles of the women living in the city of Monterey in California.
All of them were bogged down in an investigation of the murder. The story of this series is based on the 2014 popular novel Big Little Lies by Liane Moriarty.
The storyline, acting, directing, and soundtrack have a long-lasting impact on the viewers. In fact, the series got a very good response from the audience for this series. The viewers liked the series, and it got 16 nominations for Primetime Emmy Awards, out of which the team of Big Little Lies bagged eight.
Other than Primetime, Alexander Skarsgard, Nicole Kidman, and Laura Dern also won Golden Gold Awards. The series also received Best Miniseries, and Skarsgard and Kidman also successfully bagged the Screen Actors Guild Awards.
Overall, this series has performed exceptionally well and is one of the best crime series so far.
Mare of Easttown (2021)
The next in my list of crime mystery drama shows like Your Honor is the 2021 released HBO series, Mare of Easttown.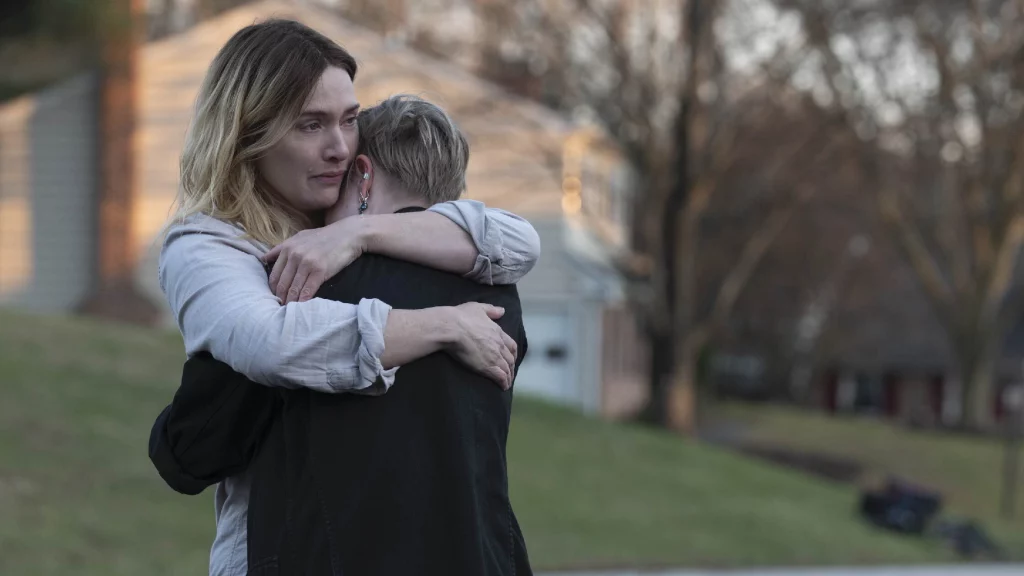 Directed by Craig Zobel, the series stars Kate Winslet, Jean xxSmart, Julianne Nicholson, Neal Huff, Angourie Rice, David Denman, Cailee Spaeny, Guy Pearce, Joe Tippett, James McArdle, John Douglas Thompson, Sosie Bacon, and Evan Peters.
The series has only one season, in which seven episodes the story revolves around a murder which has been investigated by the lead character Marianne' Mare' Sheehan (Kate Winslet). This murder took place in a small town near the city of Philadelphia. Mare took over the case while her personal life had also been falling apart.
From her divorce to the suicide of her son and the fight for custody over her grandchild, Mare's life becomes a challenge when she investigates the case of a teenage mother who has been murdered.
This series is one of the best crime series and also received 16 nominations at the 73rd Emmy Awards. Out of all 16, four awards were bagged by this show. 
Kate Winslet received the Outstanding Lead Actress, and Evan Peters won Outstanding Supporting Actor. Julianne Nicholson also received the Outstanding Supporting Actress for the show.
The Outsider (2020)
This psychological horror crime drama tv series first premiered in 2020 on the HBO network. It was starring Bill Camp, Ben Mendelsohn, Julianne Nicholson, Jeremy Bobb, Paddy Considine, Mare Winningham, Yul Vazquez, Marc Menchaca, Jason Bateman, and Cynthia Erivo.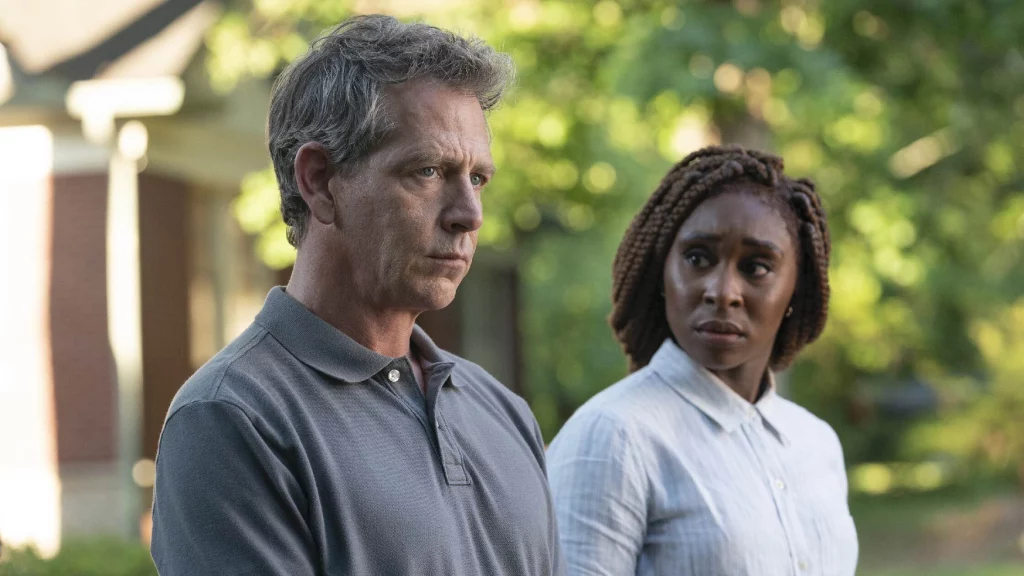 Based on the novel by Stephen King, the story of 'The Outsider' begins with a murder of a young boy whose investigation took place, and some sneaky activities also become a part of it. The case is then assigned to an expert investigator to find the truth.
The next season of the series is under process, and it would be great how this series took a turn. This series is as great as Your Honor because of the mysterious plot.
Hit & Run (2021)
This series is the next on my list of crime mystery list. Written and created by Lior Raz, Avi Issacharoff, Nicole Yorkin, and Dawn Prestwich, this series is an original of Netflix. Even after a good rating, the show was canceled after the first season.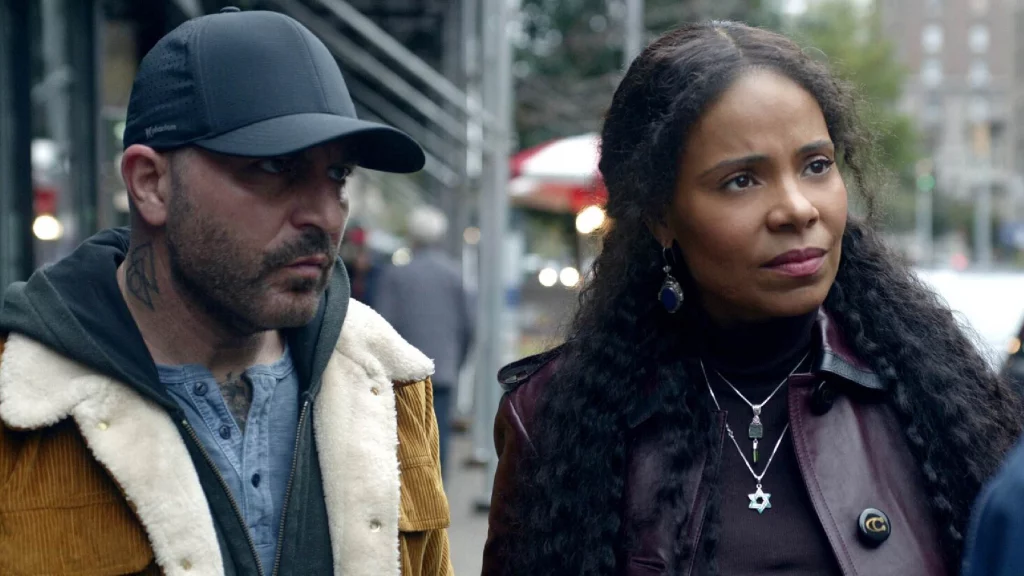 It was originally released in 2021 on Netflix and was directed by Mike Barker. The story of the series centers around a hit-and-run case in the city of Tel Aviv in Israel. A man named Segev Azulai completely found his life apart when his wife was killed in a hit-and-run accident.
He decided to find his wife's killers and provide justice to her. But his life took a new turn when he found several truths about his wife and the secrets she kept from him.
How To Get Away With Murder (2014-2020)
This American crime and legal thriller are a must-watch if you are into the genre of crime and mystery thrillers. The series 'How to Get Away With Murder' was first released on the ABC network in 2014.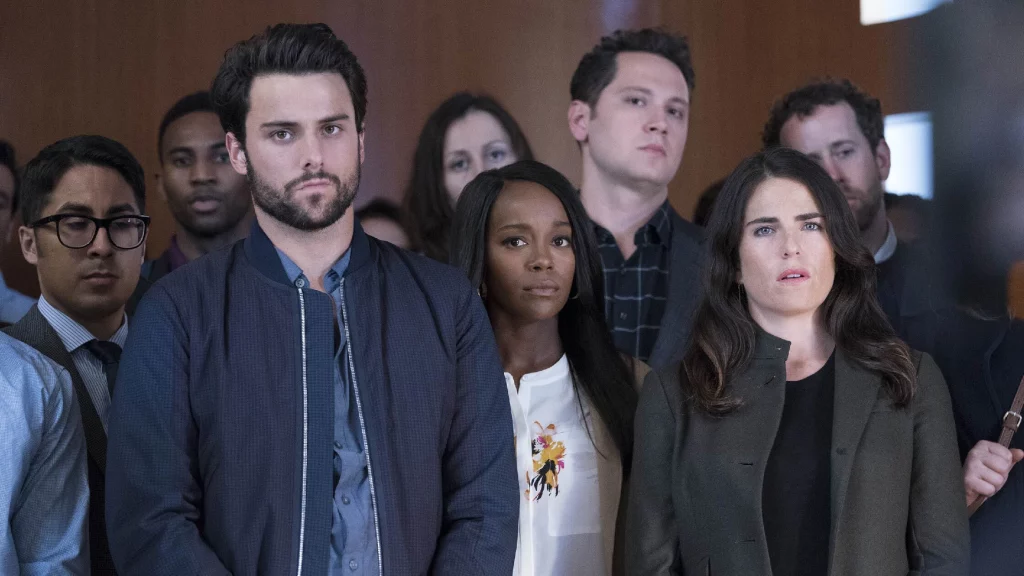 This series was produced by ABC Studios and Shonda Rhimes and is the creation of Peter Norwalk. This show stars Billy Brown, Viola Davis, Alfred Enoch, Katie Findlay, Jack Falahee, Aja Naomi King, Karla Souza, Matt McGorry, Charlie Weber, Conrad Ricamora, Liza Weil, Rome Flynn, Timothy Hutton, and Amirah Vann.
The storyline centers around a law professor and defense attorney, Annalise Keating (Viola Davis), who got involved in a murder with her five students. This murder plot turned life upside down for each and every student of the university. Their life completely changed after this case.
The series is full of thrilling experiences and mysteries, and the viewers found this show very interesting. In fact, the hard work of the crew and cast was also recognized by the NAACP Image Awards for Outstanding Supporting Actor in a Drama Series. It also received recognition from A GLAAD Media Award for Outstanding Drama Series.
Unbelievable (2019)
This is also a crime series in which the focus has been given to rapes rather than murders. But the thrill and mystery in the series are the same.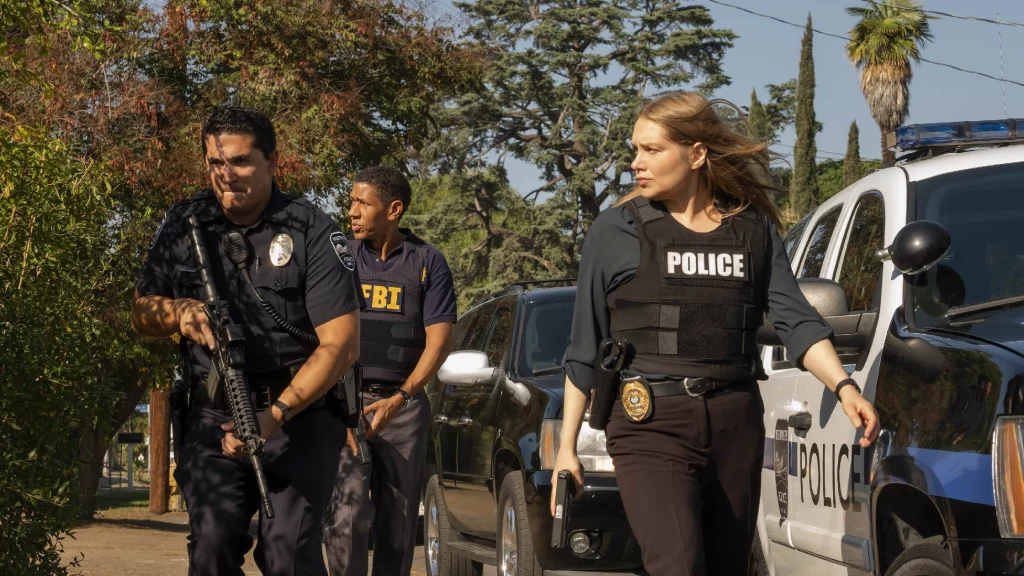 Created by Michael Chabon, Susannah Grant, and Ayelet Waldman, the miniseries Unbelievable' was based on 'Ken Armstong's Anatomy of Doubt' by This American Life and the series 'An Unbelievable Story of Rape' by T. Christian Miller.
Starring Merritt Wever, Kaitlyn Dever, and Toni Collette, this series is an attempt to focus on the true rape events that happened in the cities of Colorado and Washington from 2008 to 2011.
At first, nobody believed the victim as it was stated that she was making up the story. But it became a serious issue when the incidents started to come forward frequently. Two detectives tried really hard to find the culprit, but they safely escaped every time.
This series has eight episodes and is one of the most successful crime series, as the show received critical acclaim.
Bottom Line
Crime series are great entertainment for those who like to solve mysteries and keep guessing what will happen next. 
From searching for the murder weapon to finding the real culprit and the emotions of the people around them, crime thrillers have got it all. 
Well, if you feel that you want to see more shows similar to Your Honor, then you have landed at the right place, as the mentioned list will introduce you to more crime series with interesting plots.
I hope this list will solve your problem of finding the right series, to begin with. If you think there are more shows similar to Your Honor, keep commenting and suggesting your views.