Whether you are traveling on vacation or moving across the country, you may wish to bring your pet with you. Earlier, for many pet parents, the only way to take their pet along with them is by putting them in the cargo hold.
Furthermore, many pet parents prefer not to transport their dogs in cargo since it can get cold, uncomfortable, and dark, and some more sensitive furry babies can get anxious if their owners are not around to comfort them.
If you are also concerned for your furry buddy. Well, there is good news for you nowadays, it is possible to buy a seat for your dog on a plane. However, Different airlines have different policies regarding this. These policies keep on changing, and there is a lot of confusion among people.
So, If you are wondering How can I buy a seat for my dog on an airplane? Keep reading this article.
How to get a Pet Passport?
First and foremost, you need a pet passport to make your dog eligible to fly with you on an airplane. However, there are certain requirements that you must know before planning a trip with your furry friend.
Your dog must be Healthy
To make sure that your dog is ready to travel, you must have the following:
Health certificate.

Rabies vaccination certificate.
These are the basic requirements for applying for a pet passport in any country.
Rabies vaccination
Most airlines require rabies vaccinations for dogs to travel. It is also required for dogs to return back to the United States after traveling to another country. However, pets like cats do not require rabies vaccinations. Moreover, restrictions may vary depending on state laws and airline policies.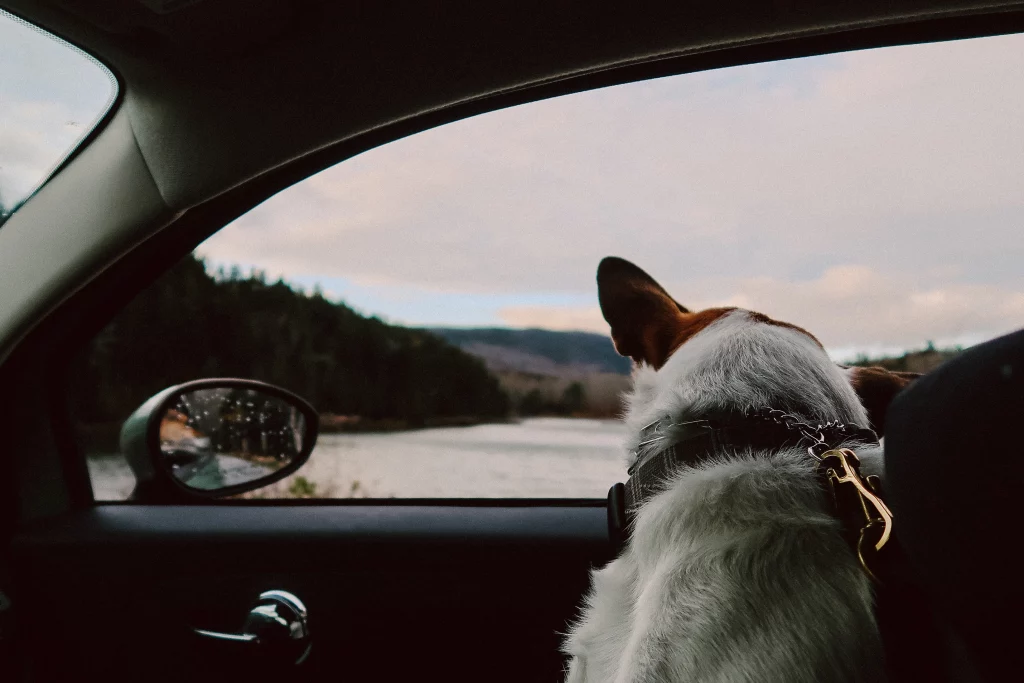 Even though the timeframes vary, Most nations require dogs to be vaccinated against rabies between 30 days and 12 months before they will be traveling. Depending on the state, your pet will also need to be vaccinated within the last 1 to 3 years.
Furthermore, you can get your pet's rabies vaccine from your veterinarian, whereas some charity hospitals will do it for free or at a less cost.
Animal health certificate
In most situations, your health certificate will also need to be approved by the country's authorities in charge of animal importation and exportation. For instance, if you are going from the United States, your paperwork must be endorsed by the USDA. 
However, If you are going from Canada, your documentation must be endorsed by the CFIA. Moreover, to export or import dogs, most airlines will demand an official animal health certificate given by a certified veterinarian. You can get that from your vet, or they can refer you to another licensed vet.
Dog Breeds are prohibited
Some airlines have breed limitations when it comes to flying. Some aggressive breeds, like Pit bulls and others, are not permitted in United's cabins. 
Airlines frequently prohibit snub-nosed dogs of any "mix" from flying. However, this is generally only noted as checked pets. This is for the sake of your dog's health and safety. 
Most airlines severely restrict all of the typical "aggressive breeds." The Pit Bull and any of its variations are the most prevalent dogs on that list. German Shepherds, Rottweilers, Bulldogs, and other breeds are on this list.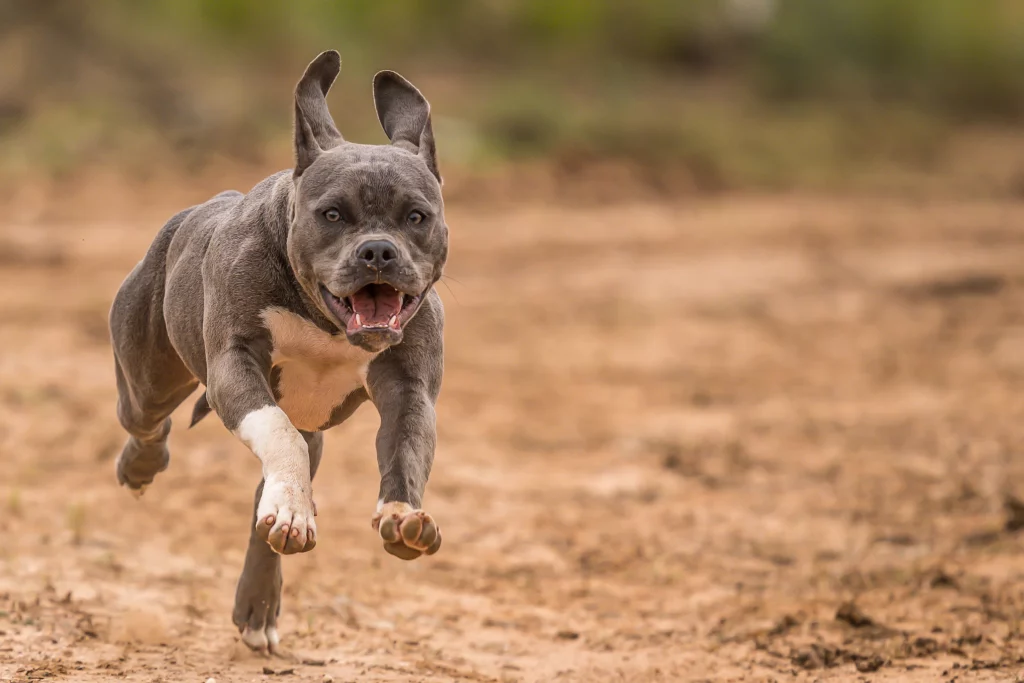 Certain breeds are more susceptible to certain ailments, putting them in danger when flying. Moreover, airlines have been strict about which pets they accept on board due to some incidences of dogs not making it to the destination of their journey over the years.
Here are some breeds and their mix that are prohibited from flying in most American airlines:
American Staffordshire Terrier

Boxer (all breeds)

Bulldog (all breeds)

Brussels Griffon

Chow Chow

English Toy Spaniel

Mastiff (all breeds)

Pug (all breeds)

Shih Tzu

Tibetan Spaniel
However, service dogs are the only exception to these rules. Service dogs who have been properly trained and certified are permitted inside the cabin, generally by sitting at your feet.
Moreover, If you have a handicap and wish to fly with your service dog. In that case, some airlines will let you transfer to a seat with more legroom, or you can buy the seat next to you.
However, this applies exclusively to assistance dogs, not emotional support animals. Most emotional support animals must adhere to the same rules as pets.
Some common requirements
Many nations have extra criteria in addition to the rabies vaccine and health certificate.
Here is a list of the most typical criteria for a USA Pet Passport.
Microchipping of pets

Rabies sensitivity test

Tapeworm therapy

Import License
Dog microchipping
Microchipping is not required in many nations, including the United States. However, having your pet microchipped is strongly suggested in case your pet goes missing.
Many nations, like the United Kingdom and the European Union, mandate that your dog, cat, or ferret be microchipped. Again, your pet can be microchipped at a local veterinarian facility.
Rabies sensitivity test
Some nations require a rabies sensitivity test, often known as a rabies blood test, for your pet. This is to check that your pet's blood contains an adequate level of rabies antibodies.
However, this may be done by a licensed veterinarian. A blood sample from your pet will be collected and submitted to an officially accredited laboratory for examination.
Allow at least two months if you are traveling to a nation that needs a rabies titer test. To begin, your pet's blood sample should be collected 28 days following rabies immunization. Furthermore, it might take up to a month to receive the result.
Countries that need the blood titer test require it to be conducted between 30 and 180 days before entry. However, the timeframe depends on your destination country. The waiting period until entrance begins on the day the veterinarian collects the blood sample.
Tapeworm therapy
If you are traveling to specific countries, your dog may be required to provide documentation of a tapeworm test in order to complete your pet passport. This is true while visiting countries like the United Kingdom, Finland, or Malta.
A veterinarian must provide this tapeworm treatment between 1-5 days / 24-120 hours before departure. An official vet must note the date and time of your dog's treatment on the pet passport or certified third-country veterinary certificate.
To be effective against Echinococcus tapeworm, the tapeworm therapy must also contain Praziquantel.
Import License
Before entering any nation, you may be required to get an Import License or Permit. Typically, you may apply for them online through the country's Department of Livestock Development. However, every country has its own department that you need to contact.
Your dog must be well behaved
To ensure that the flight is smooth and not disrupted, your dog must obey your directions. In addition, your dog must act responsibly in public, which means he must not bark at other passengers or workers.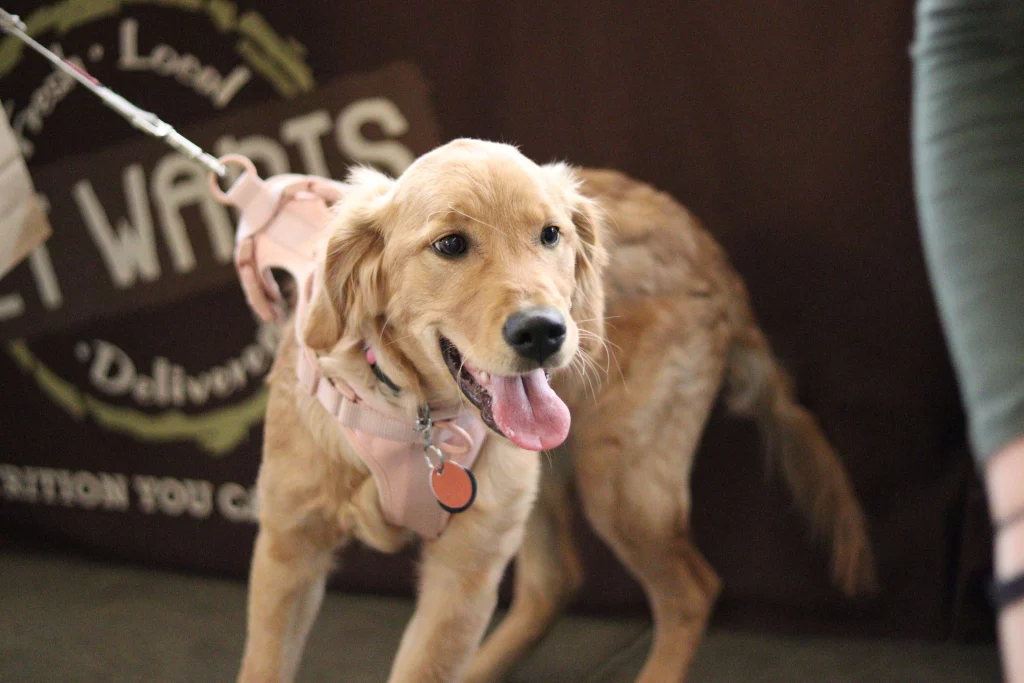 However, you need to remember that there are others on that airplane too, and they should not be disturbed by you or your dog.
How Much Does a Seat Cost?
If you buy a seat for your dog, you must pay the full seat charge of that airline. However, you will need to purchase it directly from the airline rather than via a third party that may give a discount; the price of the seat maybe even more than the amount you paid for your seat. Unfortunately, the fact that the seat is assigned for a dog carrier makes no difference.
You will still be charged the full seat fee. Most airlines charge an extra cost for admitting pets on board in addition to the seat price of that airplane. United Airlines, for example, charges $125 per pet. Most airlines charge between $100 and $150 to transport your dog as a carry-on.
If you are obliged to transport your dog in cargo, such as if you have a huge breed, you should expect to pay anything from a few hundred to a thousand dollars.
Moreover, your dog must travel in an airline-approved carrier, which adds to the cost. However, a carrier can range in price from $100 to $1000.
The Bottom Line
So, now you know how easy it is to obtain your pet's USA Pet Passport.
Your pet will require a rabies vaccine, a health certificate, authority permit such as USDA approval. Furthermore, depending on where you are going, your pet may need extra immunizations, testing, and treatments.
I hope now you know how you can buy a seat for your dog on an airplane. However, I would still suggest you must check the criteria for the nation you are planning to visit. The USDA website has information on various country rules.
Now you can also post videos of traveling with your Furry buddy like we have all seen on social media.
Lastly, tell your dog I said Hi.