Korean Serial Killer movies have become increasingly popular in recent years as filmmakers explore the depths of human depravity and violence. From revenge thrillers to psychological horror, these movies feature some truly unforgettable storylines and characters.
From Oldboy to I Saw The devil, Korean serial killer films delve deep into the minds of their antagonists and create an atmosphere of suspense and terror. And if you are looking to become a part of this amazing, thrilling experience, then these Korean entertainment movies are all you need to see.
Let's find out the best ten serial killer films from the Korean entertainment drama.
Oldboy (2003)
Directed by Park Chan-wook in 2003, this classic Korean serial killer movie follows Oh Dae-Su, who is held captive for 15 years before he finally escapes with a mission to discover the motives behind his imprisonment.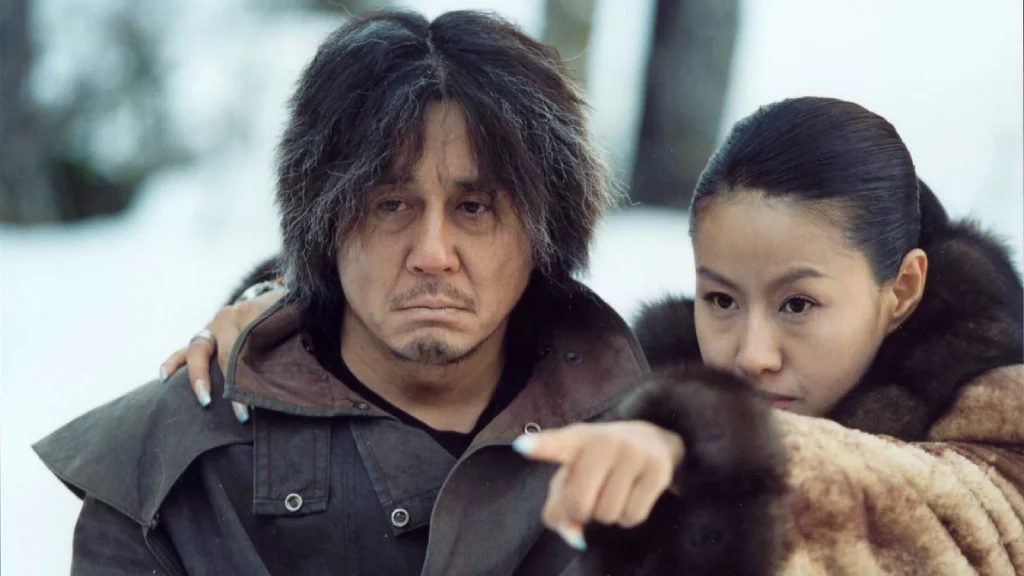 Along the way, he discovers that his captor is an old friend, and the movie turns into a twisted revenge tale. This film is lauded for its masterful plot twists and its exploration of themes such as justice and morality.
This film is based on the loose adaptation of the Japanese Manga series, which is also titled Oldboy. The film has been critically acclaimed worldwide and received positive reviews. 
One of the critics said that it is an influential film not because of what it shows but due to the depth of the human heart, which it strips bare.
Oldboy also won the Grand Prix award at the 2004 Cannes Film Festival. It is also considered one of the best films of the 2000s by several publications.
I Saw The Devil (2010)
Another classic Korean serial killer movie is I Saw The Devil, released in 2010. Directed by Kim Jee-Woon, this psychological thriller follows a secret agent who is on a mission to get revenge after a serial killer murders his pregnant fiancée.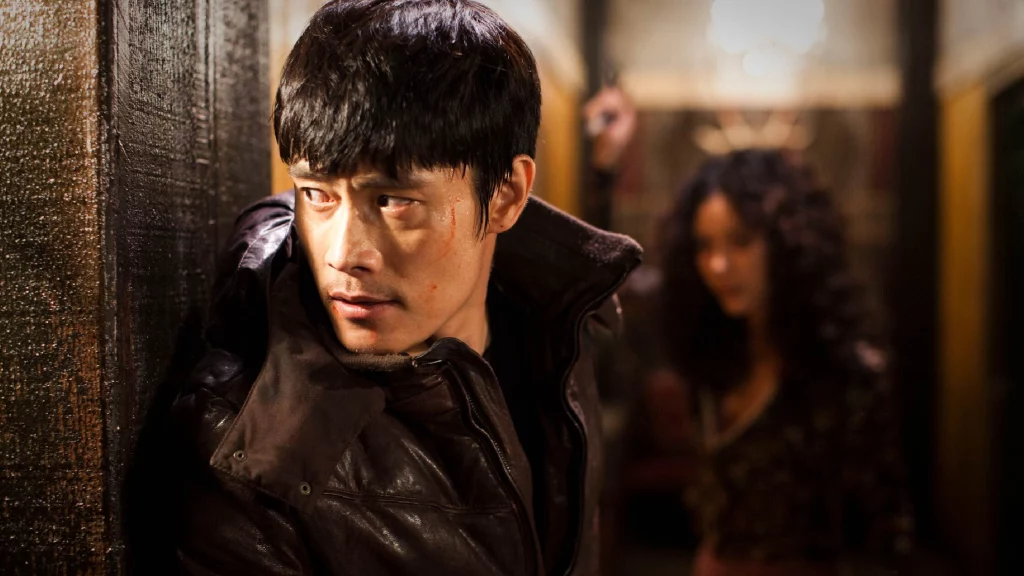 In order to find the murderer, he begins to play a dangerous game of cat and mouse. This movie is praised for its intense violence, exploration of human morality, and captivating performances.
Along the way, he discovers a dark conspiracy at work that could be far more sinister than anyone imagined. This is a must-watch Korean serial killer movie for those looking to explore human morality and violence intensely.
Sympathy for Mr. Vengeance (2002)
Sympathy for Mr. Vengeance is a Korean serial killer movie directed by Park Chan-Wook. This classic neo-noir thriller follows Ryu, an organ transplant recipient, and former factory worker, as he seeks vengeance against those responsible for the death of his deaf sister.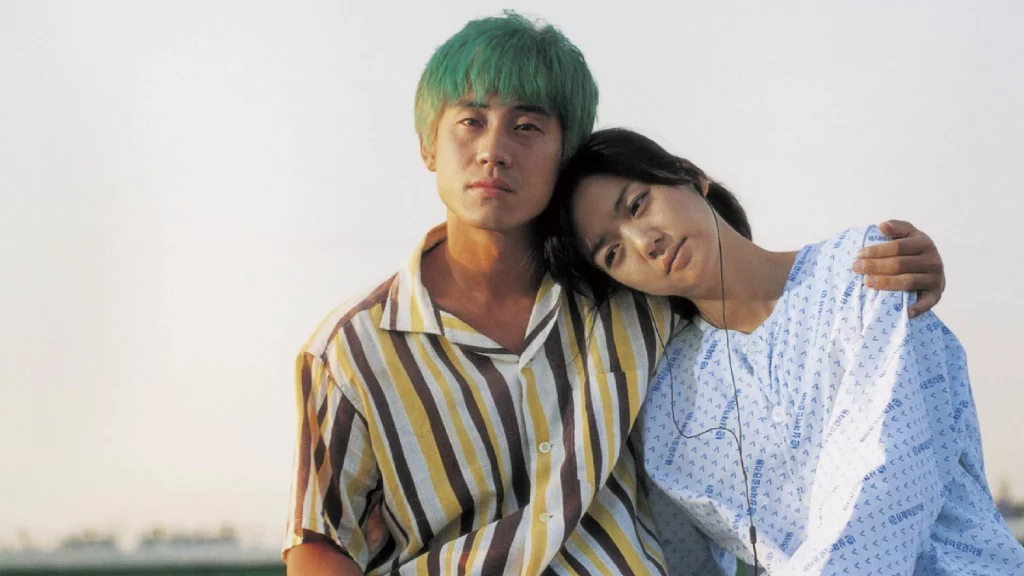 Through a series of dark twists and turns, Ryu's quest for justice leads him to a deadly showdown with the organ trafficker and serial killer who stole his sister's organs. 
This film has received mixed reviews after its release in South Korea. Also, it did not go as well in the cinema as expected. However, the film somehow managed to bag some awards, and the makers of the film collected an additional feather to their hat. 
This Korean crime film has been awarded under the Busan Film Critics Awards, Chunsa Film Art Awards, Korean Film Awards, Korean Association of Film Critics Awards, and Director's Cut Awards.
Even though the film received a mixed response, the famous Warner Bros. studios acquired the rights to this film or an American remake.
With its gripping story, powerful performances, and dark cinematography, Sympathy for Mr. Vengeance is essential viewing for fans of Korean serial killer movies.
This film combines elements of revenge, tragedy, and hope to create a powerful film experience. It is one of the most acclaimed Korean crime movies of its time, winning several awards and inspiring filmmakers around the world.
The movie's themes of loss and despair are still relevant today, making it a must-see for anyone looking to explore Korean cinema.
Memories of Murder (2003)
Directed by Korean filmmaker Bong Joon-ho, Memories of Murder is an intense and gripping thriller inspired by the true story of South Korea's first serial killings.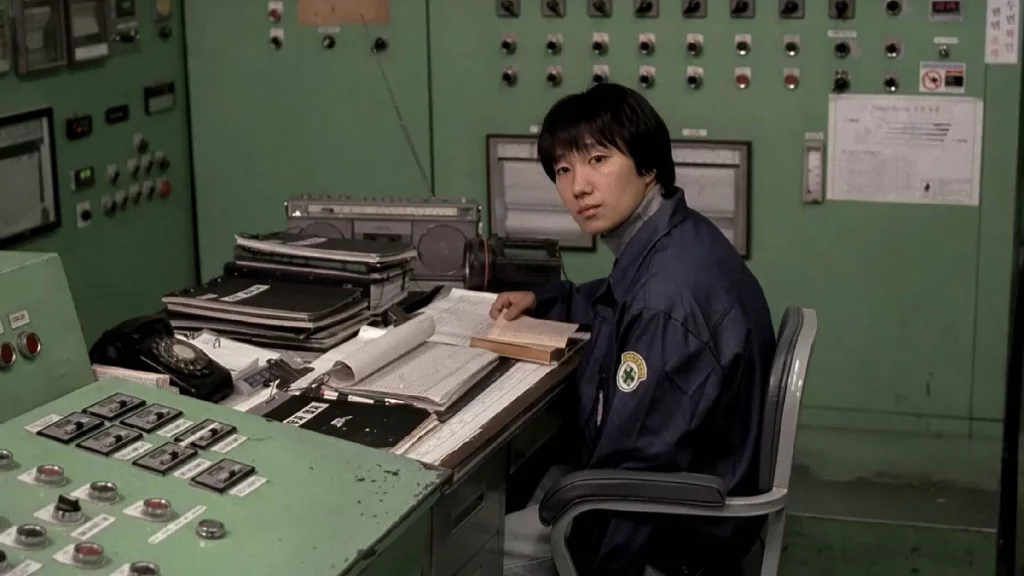 Set in a rural village in 1986, it follows two detectives as they struggle to solve mysterious cases with little to no evidence. The film offers a stark and unflinching look into the darker side of human nature and a devastating commentary on South Korea's law enforcement system.
With its intense performances and powerful visual style, Memories of Murder is one of the greatest Korean serial killer movies ever made. It stands as an unforgettable classic of modern cinema.
This Korean film has performed exceptionally well by being on the list of critically acclaimed movies. This Korean crime thriller is full of mystery and consists of good music, screenplay, editing, and cinematography.
The amazing work in this film also paved the way for 30 awards and nominations. It was also considered one of the best Asian films ever made.
If you are a fan of crime movies, then this Korean serial killing film should not be skipped by movie lovers. You will find yourself hooked while watching this amazing piece of work. So do not leave any chance to watch this masterpiece.
The Chaser (2008)
The Chaser is a 2008 South Korean serial killer movie directed by Na Hong-jin. It follows the story of a former detective as he attempts to catch a serial killer responsible for a series of unsolved murders.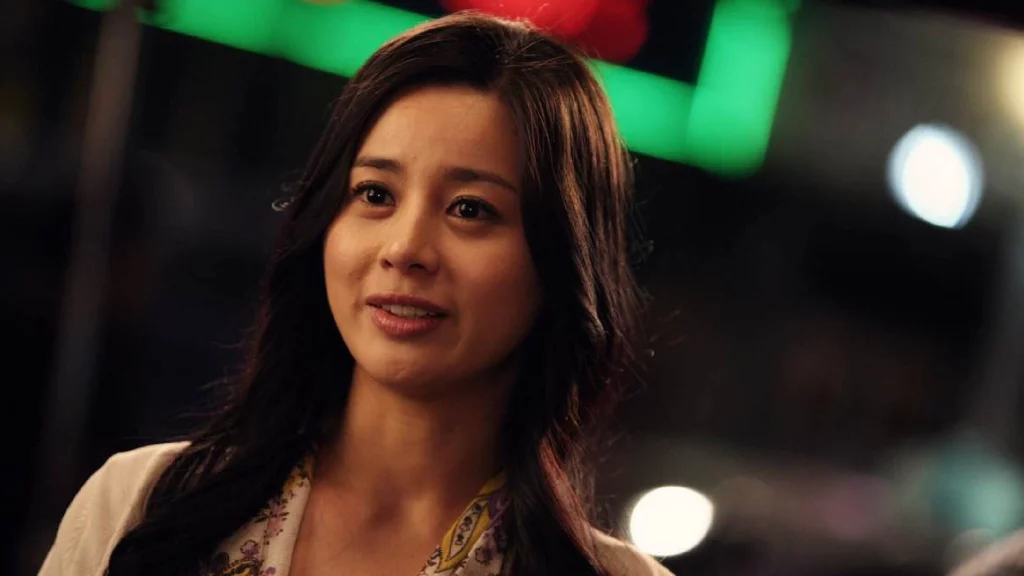 The film focuses on the detective's obsession with capturing the killer and his determination to bring him to justice despite facing numerous obstacles along the way.
The film contains intense violence and suspense, making it a gripping viewing experience for Korean serial killer movie fans. It is an excellent example of the South Korean genre of psychological thrillers.
With its strong performances, tight direction, and intelligent writing, The Chaser is certainly worth watching. The movie has garnered much critical acclaim and is currently listed as one of the best Korean serial killer movies ever made.
It won the Grand Prix at the 2008 Cannes Film Festival and has been praised for its realism and heart-stopping suspense. The Chaser is a must-watch for anyone interested in serial killer movies or any fan of suspenseful thrillers.
The Uninvited (2003)
Directed and Written by Lee Soo-Yeon, The Uninvited is a drama thriller starred by Jun Ji-Hyun and Park Shin-Yang. The storyline follows Kang Jung-Won, who is an interior designer, who sees the two small girls dead on the train.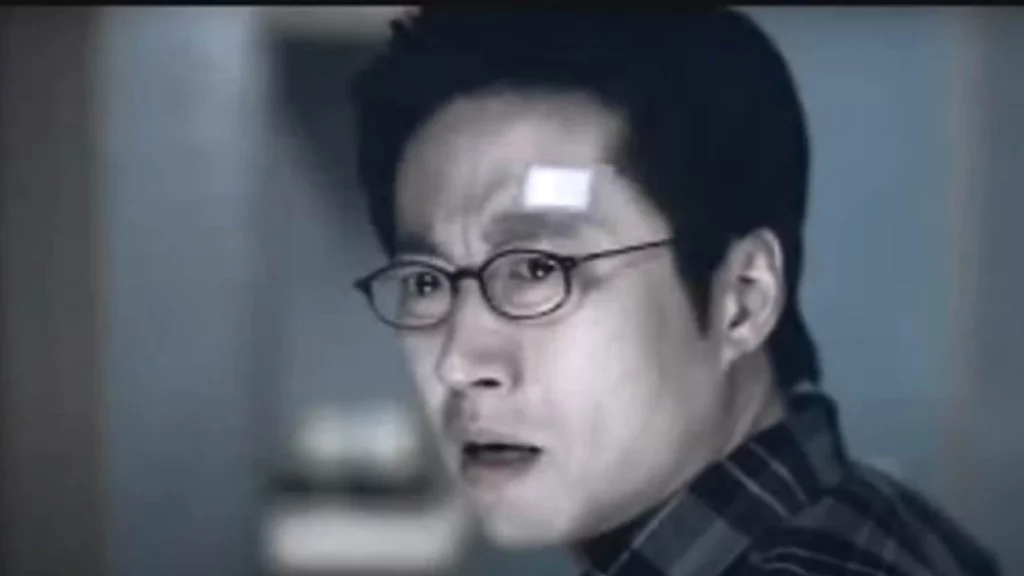 He was unaware of the death of the girls lying on the train and left the subway after his stop. The following day he came to know about finding the dead bodies of two girls on a train because of the Poison.
Later, he started getting hallucinations about seeing those girls, and his life began to be tormented by nightmares.
This Korean psychological thriller is pure entertainment and consists of full of unexpected twists and turns in the story. Later, Jeong-won also recovered his lost childhood memories because of the hallucinations he was witnessing about the two dead girls.
This film does not get positive reviews from critics. However, this Korean killing movie is a must-watch for those who are looking for something in the Korean entertainment world.
A Tale of Two Sisters (2003)
A Tale of Two Sisters film is one of the serial killer movies directed by Kim Jee-Woon. It tells the story of two sisters who return to their home after being in a mental institution and discover strange occurrences in their house.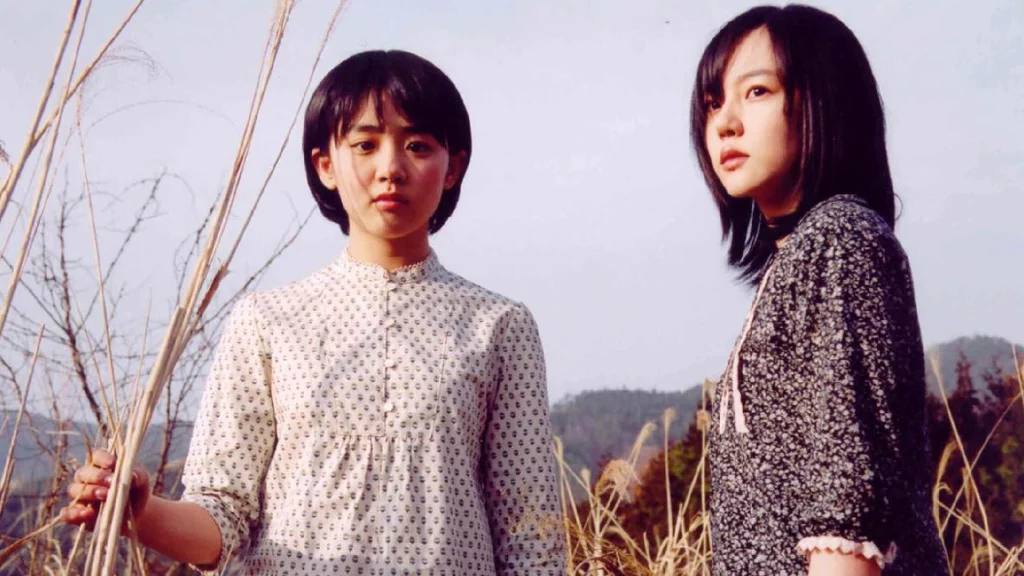 The film is filled with suspense, tension, and horror as the sisters try to uncover the mystery of what is happening in their home. With intense scenes and captivating performances, A Tale of Two Sisters is one of the most popular Korean serial killer movies ever made.
It has earned its place as a classic k-horror movie with fans all over the world. If you're looking for an intense Korean thriller, this is one to definitely check out.
This Korean psychological drama is critically acclaimed and has received very strong feedback from viewers. This film was so good that it became the first film to be released in American Theaters.
Moreover, this film is considered the highest-grossing film in South Korea and won Best Picture at the Fantasporto Film Festival in 2004.
The Wailing (2016)
Directed by Na Hong-jin, this horror film follows a police officer who is investigating a series of mysterious deaths in his small village. As he uncovers more and more clues, he discovers a dark supernatural force that could be responsible for the deaths.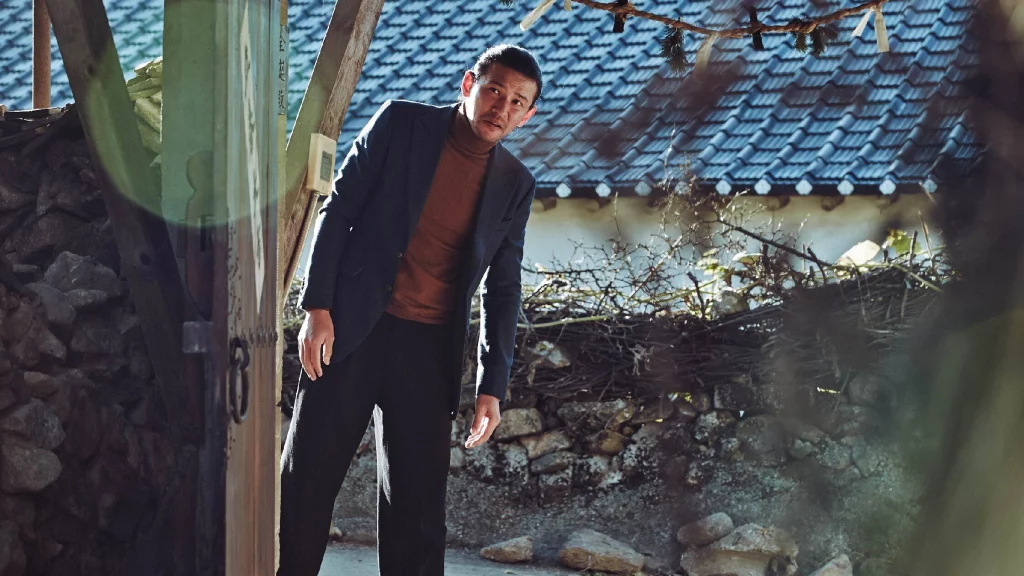 This serial killer movie starring Kwak Do-won and Hwang Jung-min. It follows a police officer investigating strange murders that have been occurring in his village.
As the investigation progresses, it becomes apparent that supernatural forces are at work. The film's tension and suspense are heightened by its mix of horror, comedy, and traditional Korean storytelling.
The Wailing is a unique film that stands out within the Korean serial killer movie genre, offering an intense and captivating experience.
It has been praised for its compelling story and masterful direction, earning numerous awards from both Korean and international film festivals.
The Host (2006)
Directed by Bong Joon-ho, this film tells the story of an ordinary family that must face an unexpected monster who kidnaps their youngest daughter and wreaks havoc on the South Korean capital.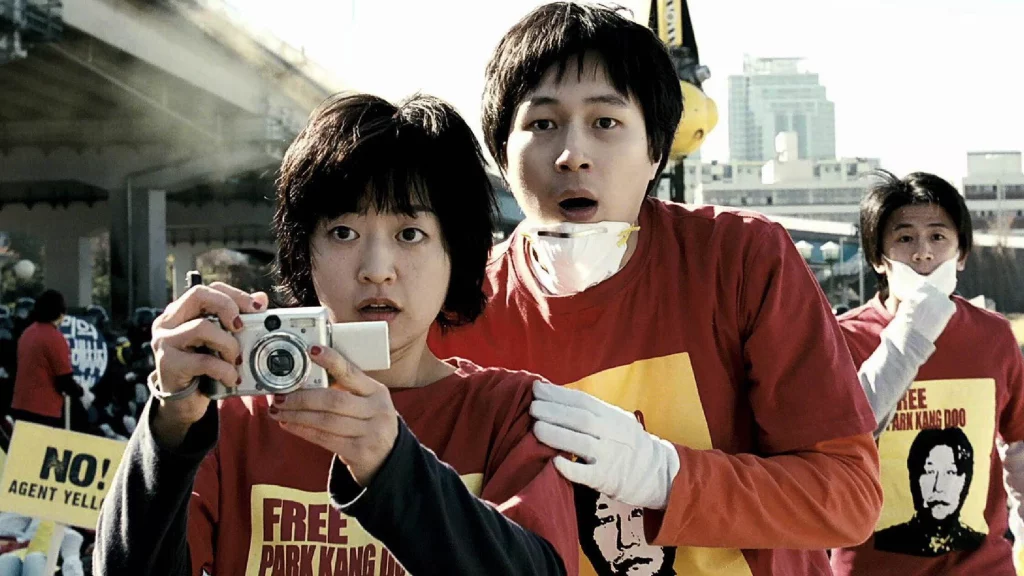 The Host was an unprecedented success at the 2006 Cannes Film Festival, becoming the first Korean movie to be officially selected for the event. Its gripping visuals and intense soundtrack make it a must-watch Korean horror movie.
It has been praised by critics worldwide as one of the outstanding Korean movies of all time, with its unique blend of horror, comedy, and drama. The Host is sure to leave you all amazed and on the edge of your seat until the very end.
This film won recognitions such as Blue Dragon Film Awards and Asian Film Awards. Moreover, this Korean movie was released on a record number of Screens in its country.
The Host has performed exceptionally well all over the world, and a French film magazine ranked it in the third position among the best films of 2006. It was also listed in the 81st position in the 100 best films of World Cinema released by a British Film Magazine, Empire.
Memoir of Murderer (2017)
Memoir of Murderer is a Korean serial killer movie that follows the story of Lee Doo-sam, an ex-convict who has been released after serving lengthy imprisonment for multiple murder charges.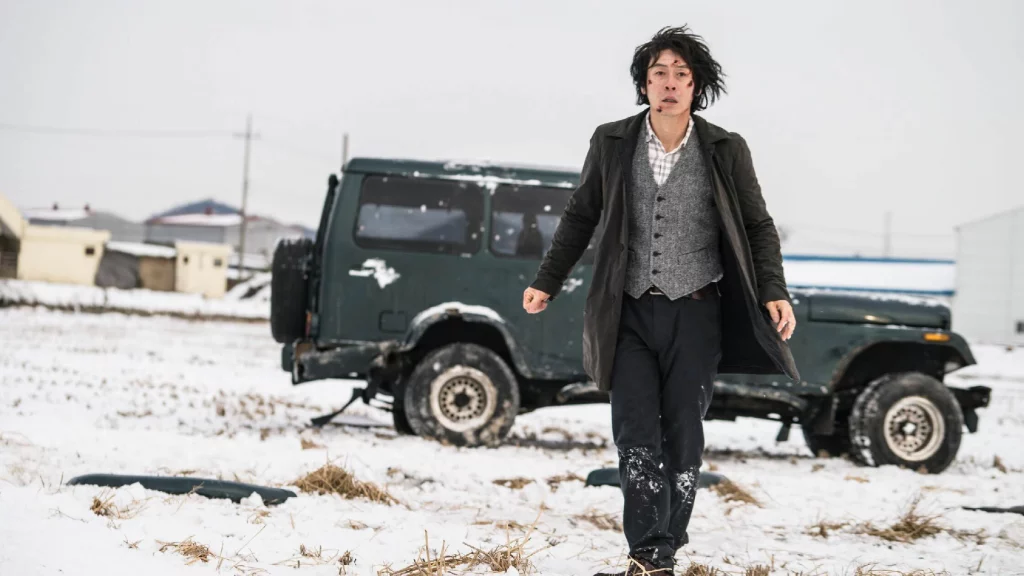 The film focuses on his attempts to find redemption and keep himself from relapsing into the criminal activities that landed him in jail. The film is a unique and gripping take on the Korean serial killer subgenre, as it focuses more on the psychological elements of the main character than most other movies of this type.
It features strong performances from veteran actors such as Sol Kyung-gu and Kim Nam Gil and an evocative soundtrack that adds to the overall atmosphere.
Through Lee Doo-sam's story, the movie examines the complex nature of guilt and provides a powerful insight into the motivations behind criminal acts. Memoir of Murderer is an unforgettable Korean serial killer movie that should not be missed.
Final Note
In conclusion, Korean serial killer movies are a great way to explore the darker side of humanity in an exciting and thrilling way. Whether you're looking for horror or suspense, plenty of amazing films can give viewers an unforgettable experience.
So if you're looking for something different and unique, these Korean entertainment crime thriller movies are a must-try, and we can bet that you won't regret it.
The above are just some of the best serial killer movies that you can watch. They combine gripping stories and suspenseful atmospheres for an unforgettable experience. 
So kick back, relax, and be prepared to be taken on a roller coaster ride of Korean serial killer movies!
Happy Watching 🙂