Though we all have heard that being busy is good for your mental health, it makes you productive; you start prioritizing, and it can go backward. Being too busy for a relationship is not something that you should consider as self-care.
See, in the end, we all need a partner with whom we can share the ups and downs of life. But the majority of us have been through a phase of our lives where we were just full of ourselves and unable to put anyone before ourselves.
The motivational videos about self-love also contribute to the confusion. There's a very fine line between self-love and being a narcissist. 
Hey! Don't get me wrong. I'm not saying that you are a narcissist. But if you are finding it hard to fall in love or hard to manage your relationships, the process has begun. 
Moreover, you don't need to stare at your face in the mirror to be a narcissist. The priorities define whether you are one or not.
In this article, we'll talk about signs you are too busy for a relationship and see whether you can do something about it or not.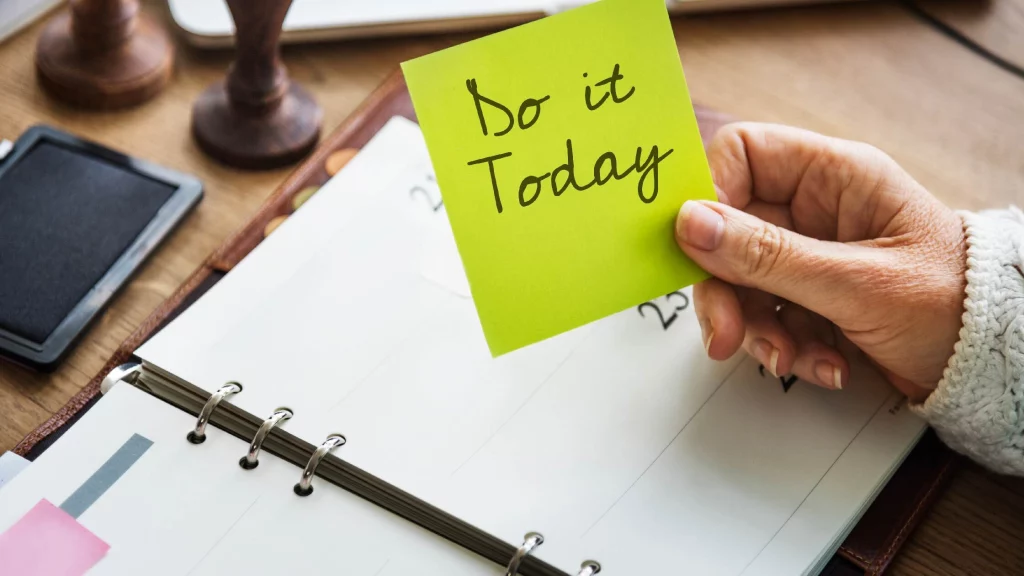 1. You Don't Compromise Your Schedule
In order to fall in love, you must talk to someone first, right? But if you don't clear up your schedule and make time for the other person, it is next to impossible to find love.
I'm sure that you have also felt that while canceling the date last Friday. Look, I'm not saying that you just keep delaying your work to go on dates and find love. But you need to give equal time, effort, and energy just the way you give to your work. 
Relationships need time and effort. Those who find it difficult to prioritize something else over one thing on their to-do list suffer more.
If you feel that you just can't take any item out from the list and go out on a date, welcome to the too-busy world. 
No worries, you can get out of it pretty easily. So, the process is quite simple, the next day, when someone asks you out, and you put it on the list, make it a first priority.
The first thing gets done first. So, catching up with them over a morning cup of coffee would be suitable. Because at the end of the day, you wouldn't have much time or energy to give to them.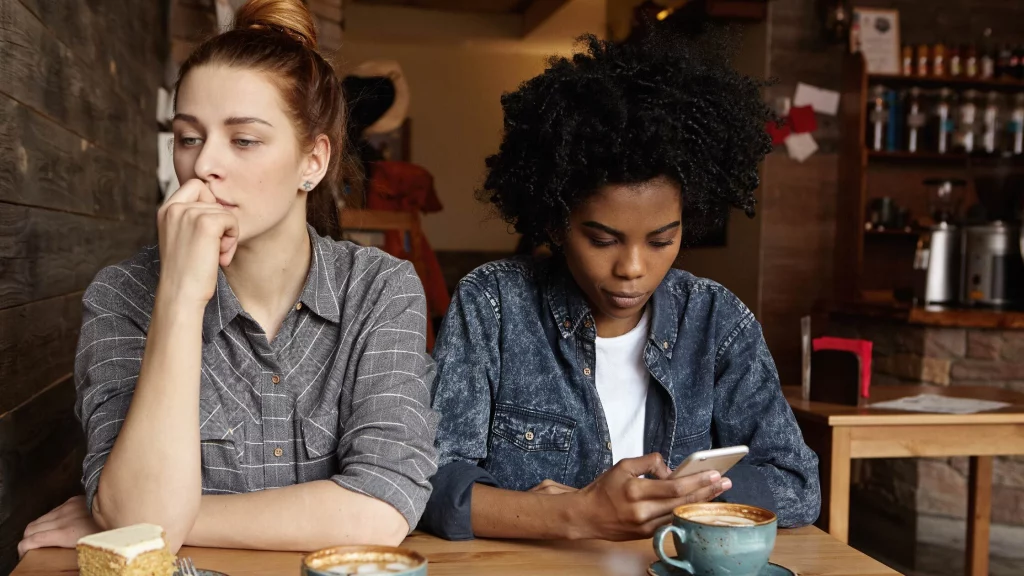 2. You Don't Talk to People
One of the most prominent signs of being too busy for a relationship is the unwillingness to talk to new people. 
My god! I felt that for years! I used to go to the office and just feel so bad. I didn't like their faces and always used to wait for hours to end so that I could go home. 
Do you know how I overcome that feeling? The moment I realized that my habit was harming my personality and the entire day. I started practicing conversation. 
It was hard at first, but as time passed, it became easier. Trust me, I have made the best decision of my life. 
So, the best way to get out of this situation is to just start talking to people. Yes, even if you don't like it. So, you will start liking it. 
Moreover, to fall in love, you need to know the other person first. If you don't like conversing over phone calls, you can start by texting or talking in person.
I would suggest talking in person. This way, you would include this in your task list.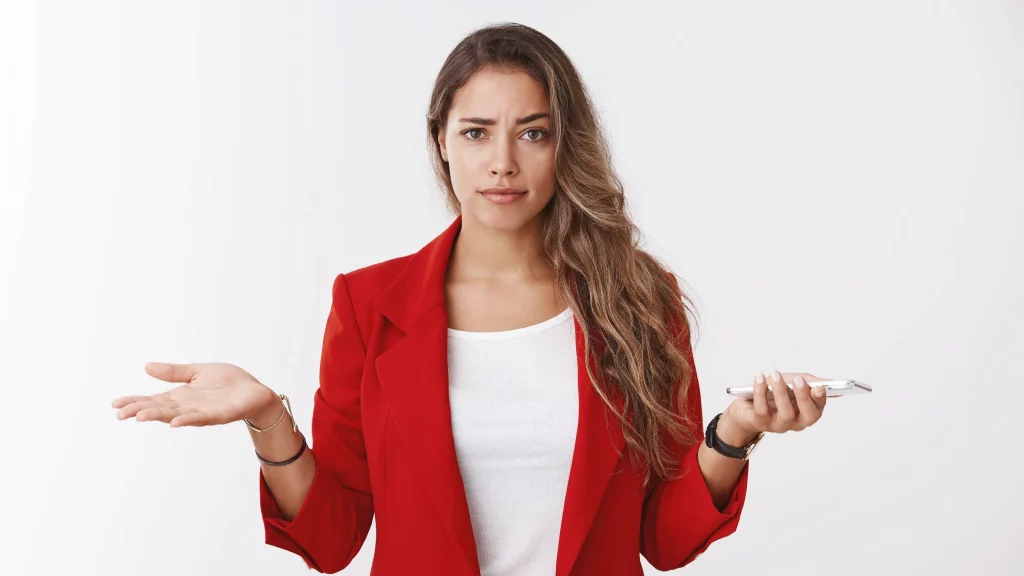 3. You Always Cancel Plans
Do you always cancel plans? I mean, how many times have you called your friends on Friday night and told them that you have important work and wouldn't be able to join them over a drink? 
The excuse is absolutely useless, though! But you still managed to go there. Why? Be honest, you didn't have any work, right? 
You just wanted to stay home and read about something that could improve your business or your performance at work. 
But have you wondered why it is always like this? Why do you always think that your work is always more important than your relationships? 
There are multiple reasons behind it. But we would not be discussing these now. You'll get to know about the same later in this article. 
Feeling that your relationships are not that important is a trauma response. Maybe, you have been ignored by your loved ones, and since then, you have started prioritizing your work. 
To break the cycle, try forcing yourself to go out with your friends. See, you don't need to start spending every weekend with them. Once a month works fine for the beginning.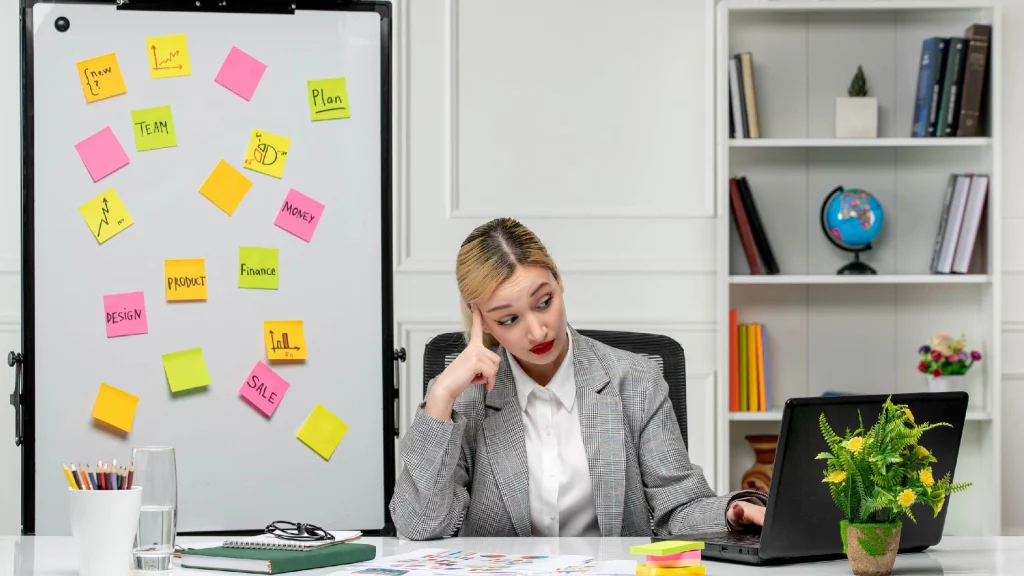 4. All You Can Think about is Work
Thinking about work all the time is not at all fine. It's a sign that your mind is obsessed with things that are not your whole life but merely a part of it. 
Thinking about what else you could do in a presentation that you have already submitted and been praised for is just unnecessary. Don't you think so? 
Come on, guys! You can do better. But it is very difficult to get over that thought. It has become an addiction, and this is high time that you need to take action. 
You can try one thing; just find a hobby. It can be anything, painting, writing poetries, singing, anything. But make sure that anything you choose occupies your mind.
This way, you can train your mind to be present in the moment.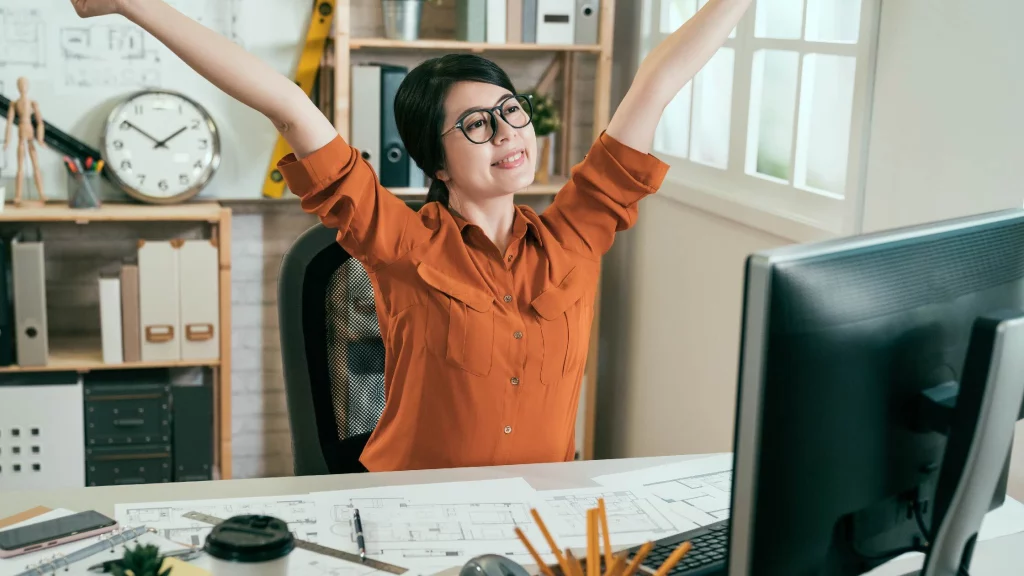 5. You Feel Tired Enjoying
Have you ever felt that you suddenly feel sleepy whenever you go out and don't find anything interesting or enjoyable about it? 
Relax; there's nothing wrong with the situation. The problem is in the fact that you have restricted yourself from enjoying for so long that the same things appear nonsensical to you. 
So, just start going out again. If night outs are too much for you, a coffee date works just perfectly.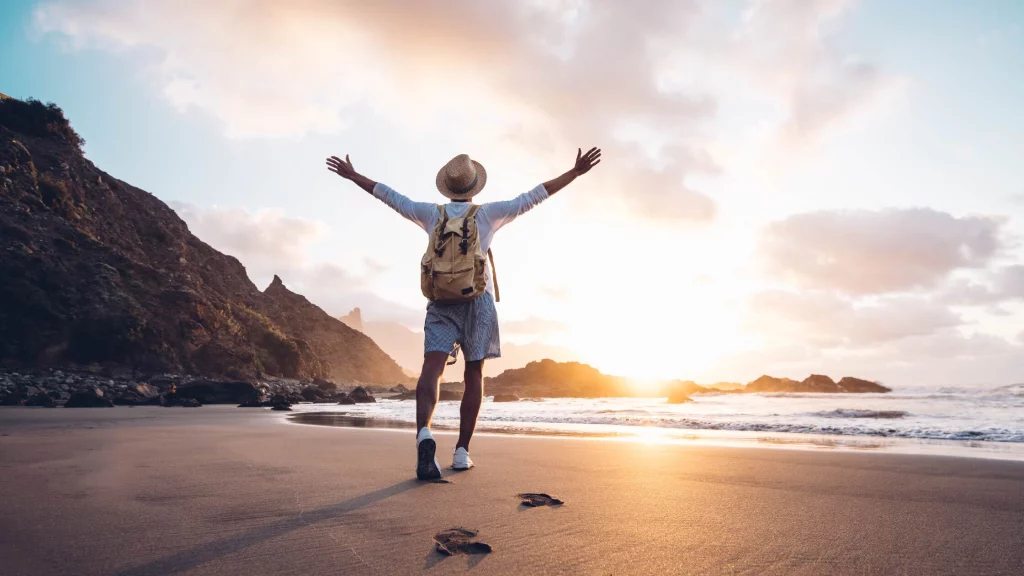 6. You Travel a Lot
Sometimes, the problem is not with you but with the situation. I'm sounding like a typical hopeless romantic poet, right? Well, maybe I am. But it is what it is.
If your work requires you to travel often, it's difficult for you to build connections. Because in order to build one, it is very important that you stay around that person and spend some quality time. 
If not for years, then at least for a few months. This way, the connection will grow stronger. And as you are unable to do it, you're too busy for a relationship. 
So, what's the solution? Well, I would suggest you at least stay in one place for a month. Traveling constantly and hoping that you'll fall in love is contradictory unless and until it's your colleague.
Furthermore, if you can't afford to do so. Make sure that you never lose contact with the person. Keep up with them through phone calls and texts.
Remember, the more you converse, the more you'll be able to balance your time and the person.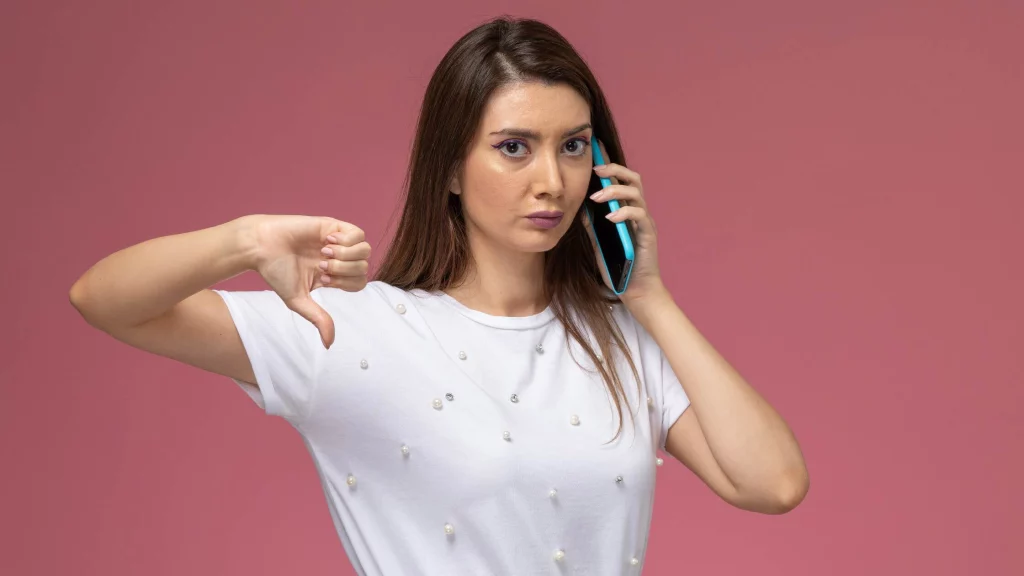 7. You Don't Like Phone Conversations
Do you feel irritated when someone calls you and often ignore calls? It's about not wanting to talk but about not feeling that the call is important.
Again the question of priority comes. You don't like calls or texts means that you just don't feel that they are important.
If I talk about myself, there was a time when I used to ignore my friends' calls. I always felt that they were not that important and that I could always call them later. 
Don't repeat what I did. Trust me, you'll never be able to call them back, and one day you'll just lose contact. It can be a friend, your boyfriend or girlfriend, in fact, anyone.
See, you just cannot be with yourself all the time. At some point, you will feel the need for somebody. But if you don't communicate now or maintain an amazing relationship with your friends or even with your partner, they will not show up in the future.
So, start conversing. Even if you don't have anything to say, just listen to them. In the end, presence matters. So, call them, plan a date and let them know that you care about them.
8. You're Too Much in Love with Yourself
Anything that's too much harms you. Yes, even self-love. Just think about it; your entire day is just about you only. Whenever someone asks you about your day, it starts with I and ends with I only.
Most of the time, you just spend time with yourself only and don't like to be interrupted. Even if you are not open to other people's thoughts or opinions. You shut them up and just want to be in the bubble you have created for your comfort. 
Nope! It is not good at all. Being intolerable of other people's thoughts and feelings is a big red flag that you need to work on. 
You are not actually too busy for a relationship; nobody is. You just don't want one. And if you do, you need to act according to that.
A relationship revolves around two people, and you need to understand that the other one is also an individual and that the life you are heading toward is not only about you but also about them.
So, next time you meet someone, let them share their views too instead of talking about yours only.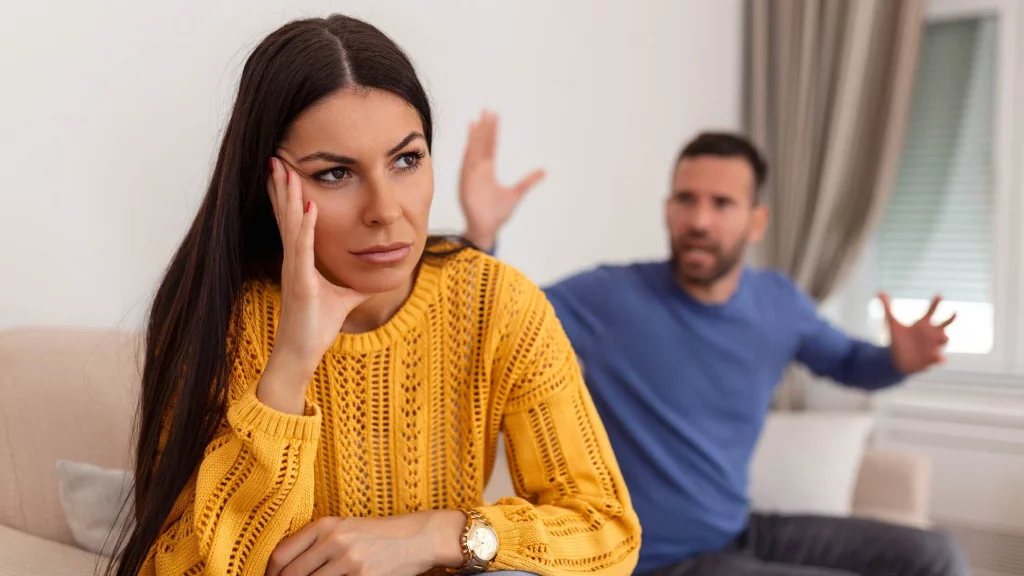 9. You Just Got Over a Toxic Relationship
Pay attention! You are not too busy, you are just in love with that peace you have got after breaking up with your toxic partner. It is not bad but also not good.
I was in a similar state too. When I got out of my previous relationship, which was chaotic, I used to feel so peaceful and content. Even the very thought of getting into a new relationship scared me and made me tired.
Moreover, I used to feel okay, again! Again I have to go through all the things. It's better to stay single forever. 
It's not how things work. It's very good that you are over a relationship that harmed you. But don't let temporary peace make you feel that this is what you need from life.
Life is much bigger, and eventually, you'll start craving the love and attention that you had earlier.
So, why don't you just consider the fact that people are important? In fact, everything in life is important. So, you need to maintain a balance and give the required attention to each part of your life.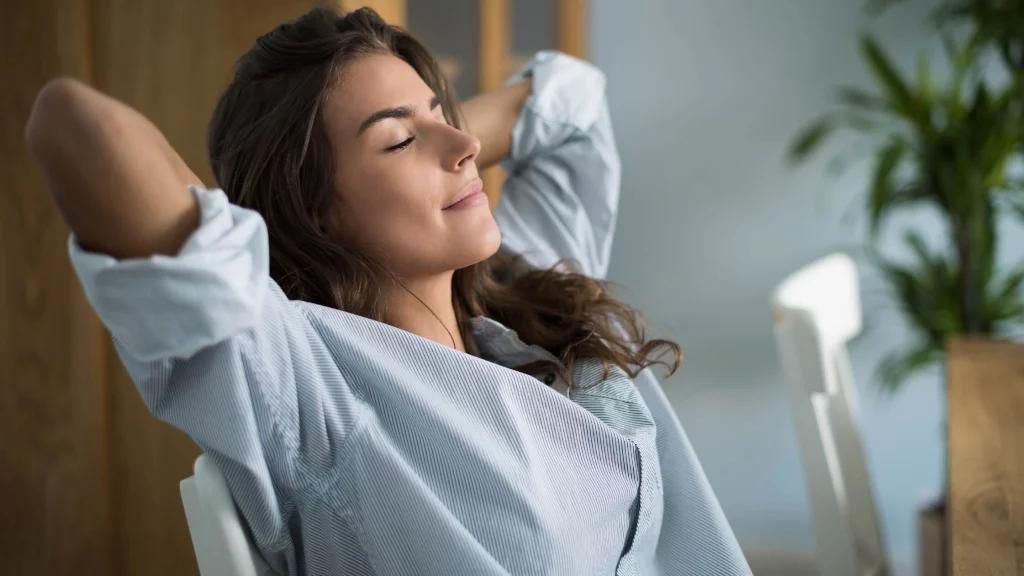 10. You have Built Walls
Sometimes, not being too busy for a relationship is not too difficult. You just need to break the walls you have made around yourself. 
Hey, Listen! I know that the relationship with your ex-boyfriend or ex-girlfriend was chaotic, and you suffered a lot. But that doesn't mean that you will stop falling in love. 
You have all the right to be happy. Remember, you promised yourself that you would do better than them. But if you are affecting your love life because of them, they are winning.
Don't let them do so. Don't be so hard on yourself and feel everything that you have stopped.
Ending Words
I hope that you have found your answer. Look, it might also happen that you are actually not too busy for a relationship. It's just the fact that it's not the right time.
I know it sounds like something super spiritual. But sometimes, it doesn't matter how much effort you put in, things just don't work. 
So, you don't need to be that desperate. Just allow yourself to feel and be happy. Leave the rest on time. 
Don't fall for dreams. If you have seen a prince coming for you in your dreams, it's not gonna happen, girl. This article might burst the bubble – 10 Reasons Behind Dreaming about the Same Person.