"A healthy relationship involves honesty, trust, respect, and open communication between partners, and they take effort and compromise from both people." Although this definition sums up the entire basis for leading a new-perfect union; however, there are various deal-breakers in a relationship that no one should endure.
I know that when we are head over heels in love with someone, our mind tries to justify every wrong behavior of the other. Why does it happen? Because of the emotional connection we establish with each other, which is extremely hard to break. 
However, just to avoid the pain of heartbreak, you possibly cannot ignore the major deal-breakers in a relationship. Even if you compromise today, you will end up suffocating yourself and living in an already failed relationship.
Therefore, if you find yourself stuck amidst a problematic union that has no future, leave without thinking for a second. Identification of the red flags is important, so try not to get all blind in love and protect yourself.
And if it's getting hard for you to either identify the flaws or move out of a toxic relationship, continue reading. After which, you will be aware of when to break up. So, without further ado, let's get straight to the deal-breakers that you should never tolerate.
What is the meaning of a deal-breaker in a relationship?
Before knowing what the deal-breakers are in a relationship, you must know the basic meaning of the word "deal-breaker." So, anything, any behavior, value, characteristic, thought, action, or issue that you are unwilling to accept or negotiate. 
Especially if I talk about the deal-breakers in dating, I am sure you would want to know everything to make or break the union. Also, the plus point is that if you are aware of the reasons, it will be a bit easy for you to work in favor of your bond. (As some issues can be resolved too.)
Red Flags in a Relationship
If you feel troubled and stuck in your relationship and unable to figure out what the problem is, you are at the right place. Go through the entire list and be strong to face reality, as there is absolutely no point in reviving a dead bond. 
After all, you deserve happiness and peace but nothing less. In fact, if you feel lost and feel that you are losing yourself, there is no need to bend your own set of values for someone else.
1. Lying
Imagine that all you ever hear from your better half is just lies. (Nightmare, right!) No relationship can work where one doubts the other all the time. Instead of having meaningful conversations, all the time is wasted on giving proof, justifying the replies, or providing testimonies for the smallest of things; it's time for you to leave for good.
If you decide to continue in such a relationship, you are inviting more problems for yourself. What do you think that lying will stop here? No! The next will be mistrust.
2. Self-centeredness
Well! A romantic relationship is when two people mutually and voluntarily interact, which is specified by certain feelings like affection and intimacy. Even the mere definition of a relationship says the involvement of two, so selfishness has no space between the couple.
If you are in a union where your partner is full of themselves, sorry to break your bubble, but it's only you driving in the relationship. Because a successful relationship is about a perfect blend of give and take, the equal collaboration of both partners is an essential ingredient for a happy and healthy union.
3. Serial Cheating
You must have heard, "Once a cheater, always a cheater," and having several affairs at once is a 100% deal-breaker. No one should accept a partner who has cheated you during the relationship. 
Physical and emotional commitment is really the basis of any thriving partnership and if anyone breaks that thread of fidelity, breaking up is the right resort. After all, why would you tolerate a betrayal that is too emotional?
4. Streak of Rage
My friend, if you think that taking your partner's unnecessary anger is part of a bond, you are highly mistaken. (You are a partner in crime!) How? Well, you are encouraging your beloved to behave that way by accepting it.
However, serious anger issues are different from occasional ones. So, carefully differentiate between the two, and if your person falls in the former category, don't stay in the relationship even for a day.
5. Never Available
Does it happen a lot that your boyfriend or girlfriend is never free? He/she is always busy with something or the other. (That's not a coincidence, my pal!) Don't get fooled by your partner's excuses, as there is something fishy.
Nobody can be soooo busy to cancel all the plans each time. This is just one side; the other side is that your significant other is never available for you emotionally. At times, all we ever want from our partners is to stick by us unconditionally, which is quite valid. So, if that shoulder is missing from your life, you are not in a healthy relationship.
6. Abuse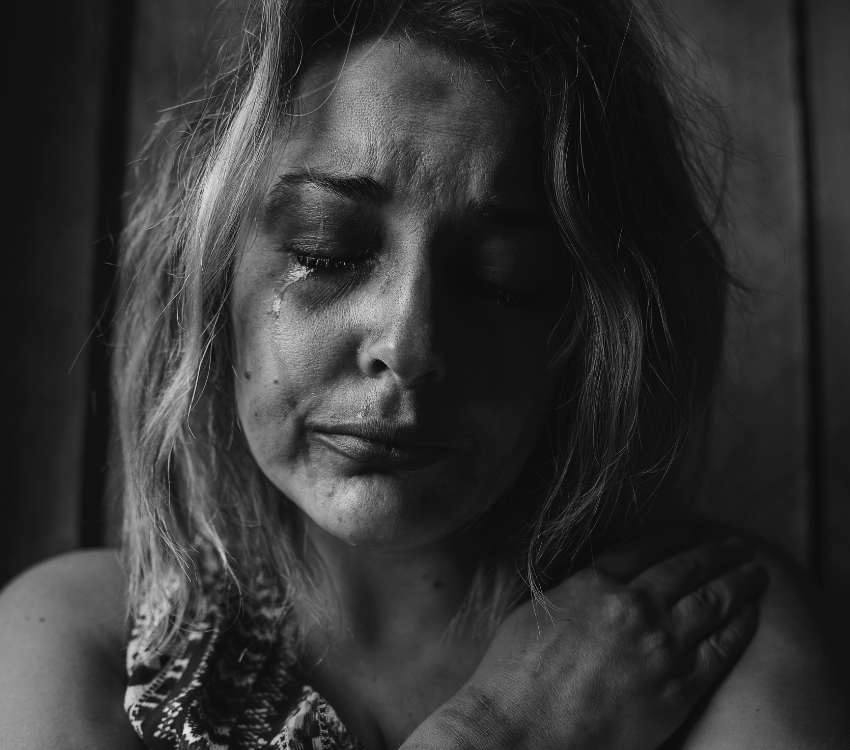 Abuse of any kind is a complete NO-NO, and if you ask me personally, this is one of the biggest deal-breaker in a relationship. Getting beaten by your lover, being abused, or being put in dangerous situations, what are you doing with him/her? (Seriously, leave immediately!)
Also, if you think that your beloved will definitely change one day, you are trying to revive a dead flower. Simply because there is no guarantee that a person will be changing completely, so don't waste your time. Therefore, think about yourself and move on from an abusive relationship, as you were, are, and will always find hurt coming your way.
7. Poor Sanitation
Spending your entire life with an unclean human being is never a hit combination. If you think you can adjust with an unhygienic person all your life, you are being silly. After a point, this will bother you a lot and will also affect your mental and physical well-being.
So, firstly come out of this i-don't-care arena, as staying single is better than being in a love-filled relationship with a shabby and dirty person.
8. Bossy & Controlling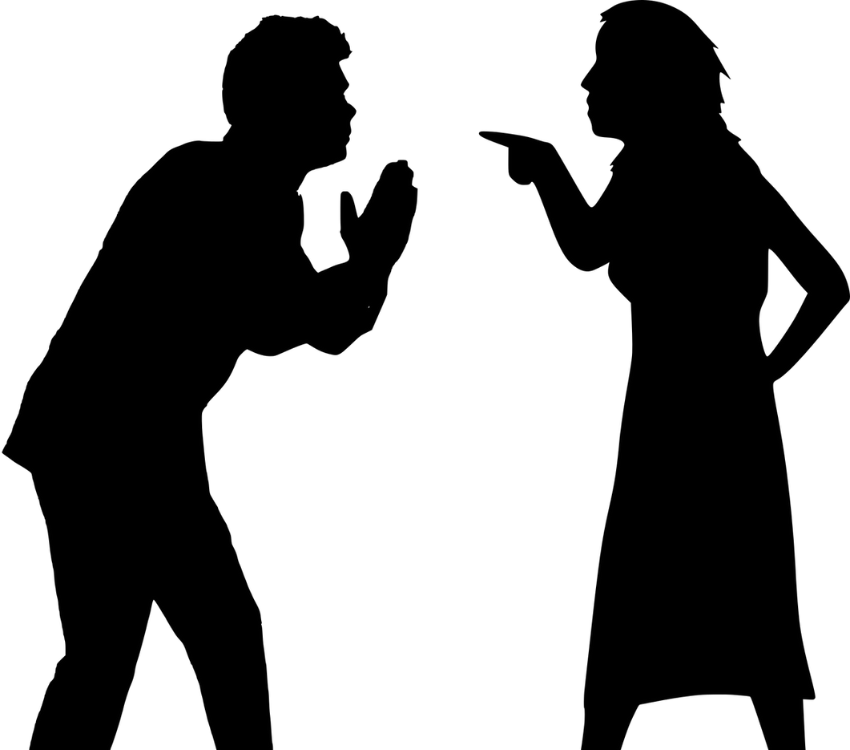 Are you living your precious life on your partner's terms and directions? (What a waste of life?) I cannot force enough that no healthy union bounds you to lead a controlled life. If you do, you are being bossed around.
Although a few alterations in your routine are important and normal, however, if you have to make a 360° turn to adjust with your partner, what are you doing? Moreover, the disastrous side effects of a controlled relationship are obvious suffocation, anxiety, self-doubt, and whatnot.
9. Disrespect
Nobody in this entire world enters into a love union to tolerate frequent insults and disregard. If you are one of those who has been letting go of the constant backlash and rudeness, sorry, but your significant other doesn't value you.
Also, note his/her behavior with others, as surely that disrespect can be directed towards you anytime. After all, I am sure you want your dream girl or prince charming to be polite and well-mannered.
10. You are a Secret
A sure-shot deal breaker in a relationship if you are a big secret in your partner's life. Also, if you are, most of the time, shushed by a random excuse, there is something wrong.
Don't scratch your head for justifications as either you are just the second woman or man in his/her life, or your partner is embarrassed by you. Believe me, buddy, you are not worthy of being a dirty little secret of somebody's life.
Moreover, in a confident and happy union, your beloved will never keep his/her bond under wraps. Rather, you will be introduced to everyone important with a sense of pride.
11. Bad Vibes
Finding the man or woman of your dreams is a blessing that automatically brings the biggest joy in your life. However, if you feel stuck or suffocated with your current partner, maybe your gut feeling is trying to tell you something.
Although having some doubts about the relationship is pretty normal, the situation is grave when you have persistent bad feelings about your current union. (Don't ignore your instinct! Maybe, your inner self is telling you something.)
I know this phase of perplexity, which easily clouds clarity; however, it's really important to go where your heart is directing you. (At least you will not regret it later.)
12. Wants are Different
It's very natural for two people to have different aspirations and future goals, but when you are in a relationship, both individuals share and decide on a common goal that is acceptable to both. 
However, if your lover is not ready to meet you in the middle ground, there is no point in continuing the relationship. And do note that I insist you should leave your individuality and blatantly accept others' ambitions.
But I hope you are getting my point that it's better to amicably part ways than always be loggerheads with your partner.
13. Invalidation of Emotions
We, as individual people, are free to think and feel independent. In fact, even if you are in a healthy relationship, your partner will never force you to feel according to him/her. You are lucky if your better half validates your emotions and is always there for you.
However, if your partner doesn't really care about your emotions, alas, you are with a messed up person. I say this because, in today's time, an emotionally intelligent and well-aware person will never dismiss you. So, don't say yes to anyone until you find the right person who knows how to respect your feelings.
14. Overbearing Personality
Think for once did you get into a relationship only to fulfill the unreasonable expectations of your partner. No, right? So, if you are currently bearing the huge expense of your partner to make him/her happy, you are just a genie. 
A healthy relationship surely doesn't include fulfilling all the unrealistic demands. So, if you are finding yourself just a wish granter in this relationship, let me open your eyes that this union has no future.
15. Still not over the Ex
It goes without saying that being in a relationship where your partner still has feelings for their ex cannot be let go. The hard reality is that you will never be able to make a special place in your relationship, as your beloved will think about the past.
Maybe at times, compare you with his/her past partner. I don't think anyone can take this and should never accept it. Needless to say, don't compromise on this, as you should be given a special place.
Ideally, also it's cheating if your partner has encouraged you to commit to a relationship where your partner is still stuck in the past. (Doesn't make sense, right?)
Besides these 15 deal breakers in a relationship, there are more that you need to be vigilant about, like lack of presentability, unreliability, disagreements over children, no financial responsibility, casualness, negativity, humorlessness, substance abuse, no prioritization, and many more.
The Final Thoughts
Finally, you have reached a conclusion, and I hope that by now, you have got the hang of all the deal breakers in a relationship. If you are currently in a relationship that is nowhere near a healthy union, you need to put a full stop there and move on.
And, if you are about to enter into a partnership, be careful of the person whom you are going to say yes. Also, honestly, if you are careful with your choices, you will not end up hurting yourself physically or emotionally. 
In the end, if you found this relevant or you learned something new, leave a comment down below. 
All the Best!