Winter is here, and for those of us who are travelers, winter airport outfits can be hard to figure out. With Winter comes cold temperatures, extra layers, and bulkier clothing items to deal with, especially while trying to look chic enough for your destination.
The key to winter airport outfits is layering. To help ease the stress of winter airport fashion, we've put together an outfit guide that's perfect for winter weather while still being fashionable.
Start with a pair of comfortable leggings and a thick sweater or cardigan. Make sure to add lightweight pieces that provide warmth and look stylish too.
Winter is generally considered a time to wear bulky, heavy clothing. However, when traveling through an airport, this isn't ideal, as you'll want something warm and comfortable that won't take up too much room in your bag.
Layer on top with a winter coat, preferably with a hood, to keep your ears and head warm. For the bottom half, winter boots are the way to go.
Choose a waterproof pair with good traction for potential snowy conditions at the airport. Finish off the look with winter accessories like gloves, a scarf, and a hat or beanie. These are all the necessary items to keep you cozy and warm.
We have listed the best 10 winter airport outfits that will provide you with all the required comfort while traveling across different parts of the world in the Winter. Here are Winter travel outfits perfect for the airport.
Oversized Sweater and Leggings
This classic Winter airport outfit is warm, comfy, and stylish. Layer an oversized sweater with leggings or jeggings to keep warm while still looking chic.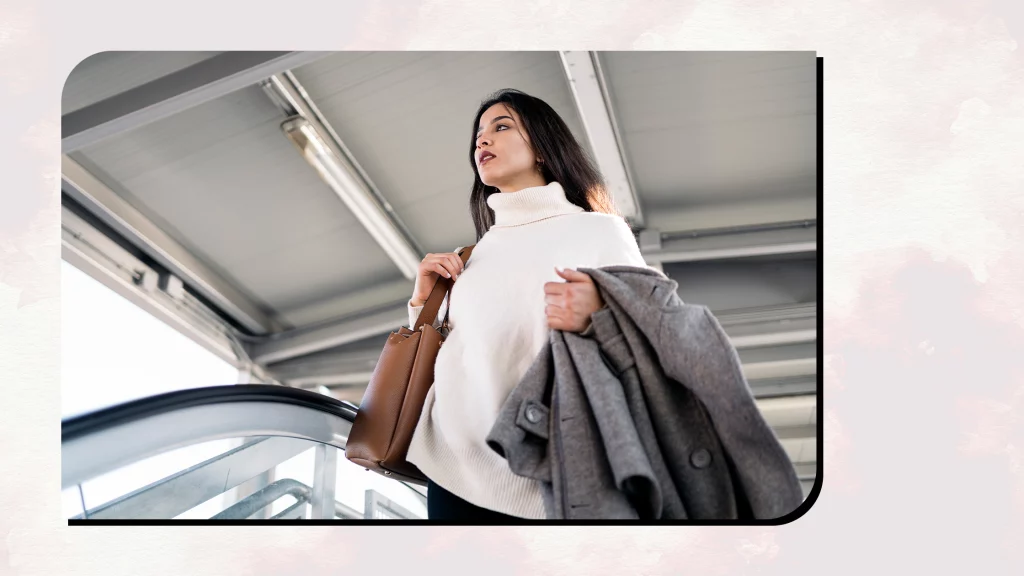 The best thing about Oversized Sweaters is that they are comfy and protect you from the cold weather. You're ready to go with the perfect winter airport look when matched with solid-colored leggings.
Faux Fur Coat 
A faux fur coat adds a luxe touch to any Winter travel look. Pick one in a neutral color, like black or grey, so it will go with multiple outfits.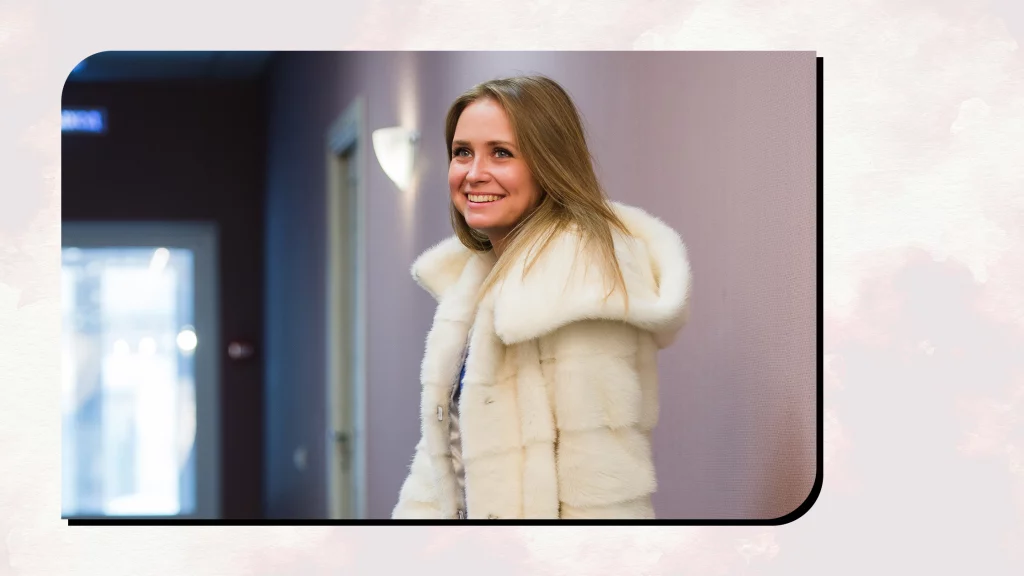 These coats are Gender Neutral and available for both men and women. Whether you are a male or female, Faux Fur Coat will add charm to your personality. You can get these coats in several different colors.
While Black and Grey are evergreen colors, light brown and beige suit you best if you plan for a perfect winter airport look.
Scarf and Jeans
There's nothing more Wintery than a scarf. Scarfs provide warmth, comfort, and protection from the chilled breeze of the season. To get yourself safe, pick an oversized one for maximum warmth.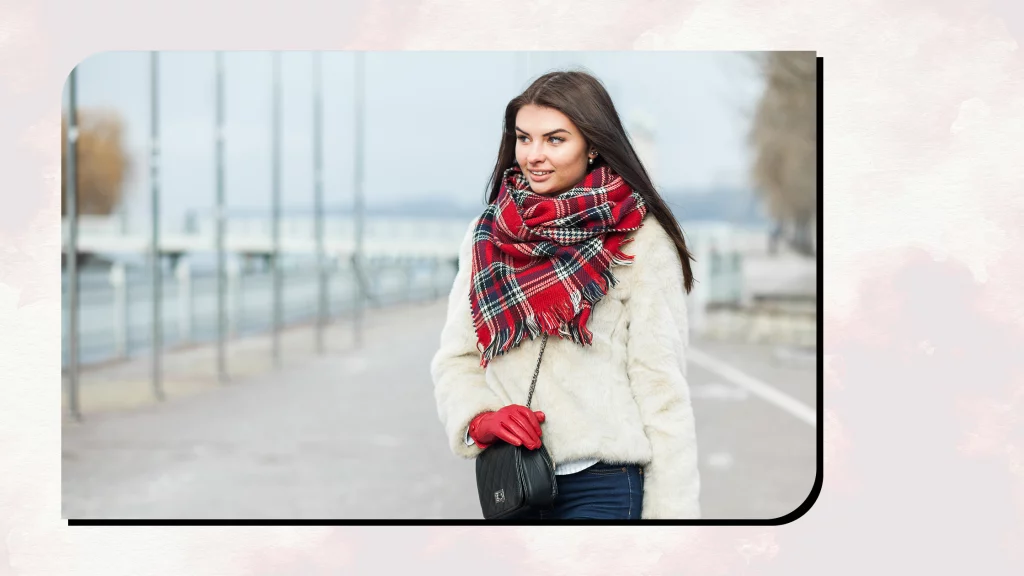 You'll find yourself perfectly modish when paired with your favorite jeans or jeggings for an effortless but stylish Winter airport look.
Winter Boots and Tights
Winter boots are perfect for keeping your feet warm and stylish. Wear them with patterned tights and a flared skirt for extra Wintery vibes.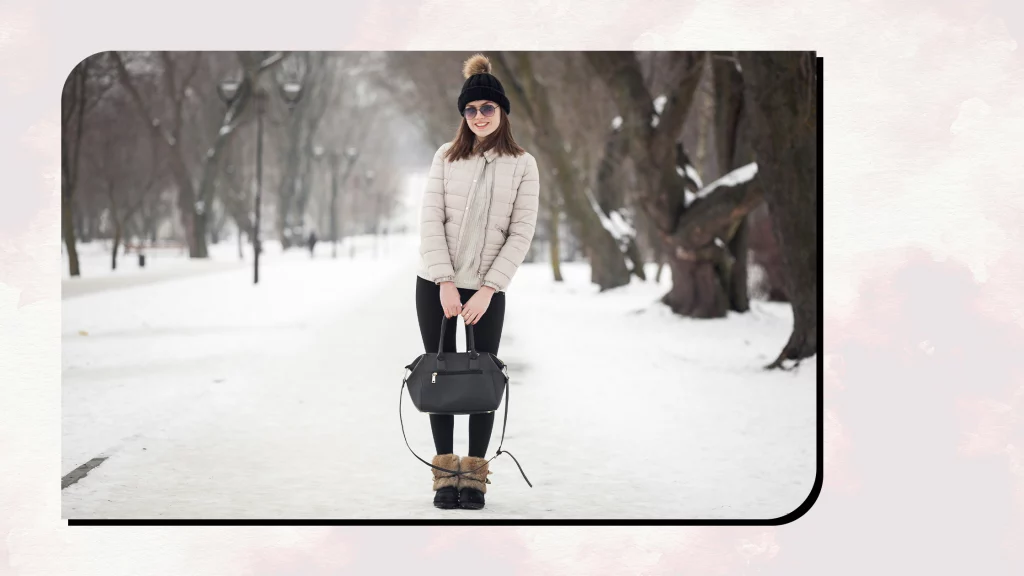 To get a much more voguish look, add these tights or fleece with shorts with a long fur coat and scarf for an overall perfect winter-season airport look.
Puffer Coat
A puffer coat is a Winter staple for those cold-weather trips to the airport. The vibrant colors and oversized look of these jackets are all needed to look chic while traveling.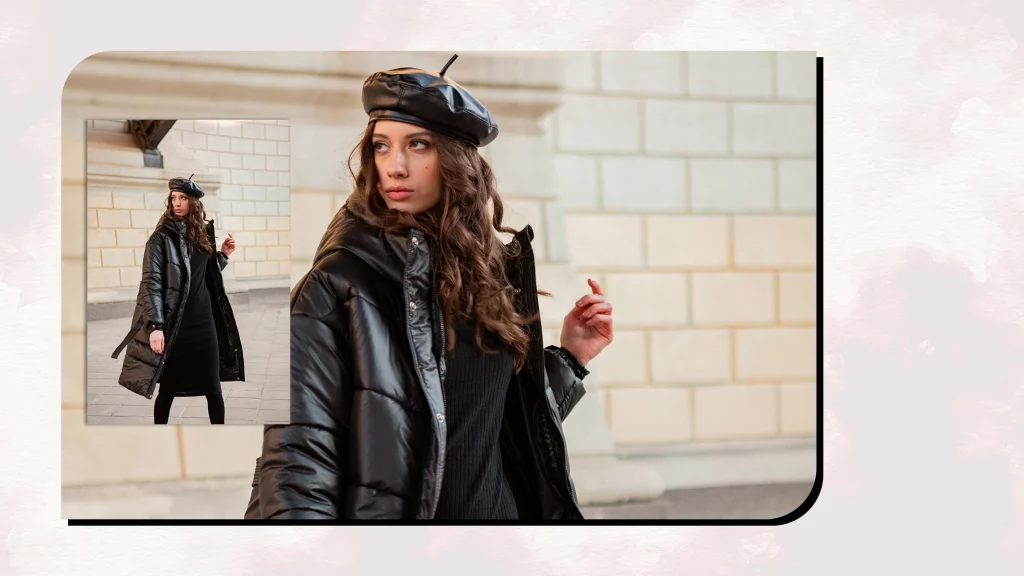 Both men and women can wear Puffer Coats because of the coat's unisex abilities. Pick one in a bright color or fun print to make your Winter airport outfit stand out from the crowd. You can pair it with wide-legged jeans or tight jegging to get a perfect look. 
Beanie and Oversized Sweater 
A beanie is a Winter must-have. You can easily pair it perfectly with an oversized sweater for a simple and stylish Winter airport look.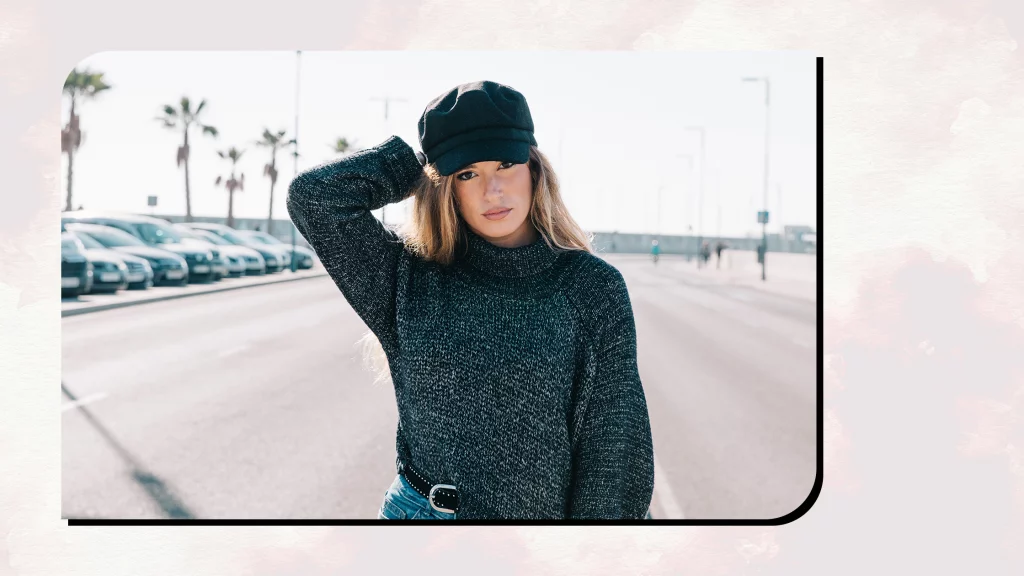 It would give you a more stylish look when the colors were matched. It would give you an easy-peasy look when you match your beanie with a sweater or wear the same-colored sweater that is quite similar to the color of your beanie.
Winter Boots and Leggings 
Winter boots will hold your feet warm while still looking chic and comfortable at the same time. Pairing them with leggings or jeans will give you a complete and perfect look to complete the outfit.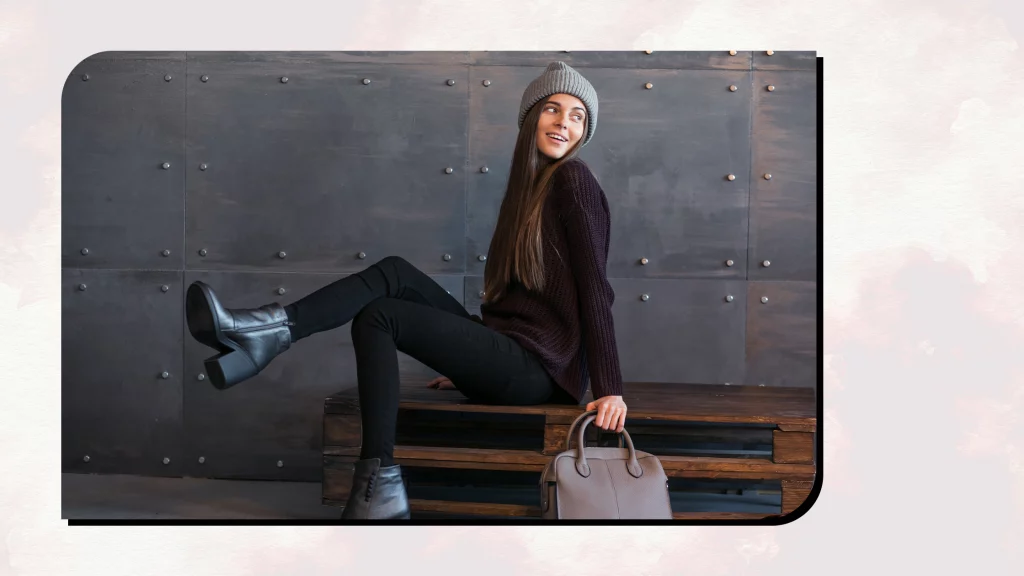 Brown or Black Colored boots are the most trendy these days and when you pair them with any bold-colored legging, trust me, you will just look wow.
So, pair your leggings with the perfect winter boots and wear what matches your personality.
Fleece Jacket and Jeans
A fleece jacket is the perfect Winter airport outfit for a cold-weather trip. Layer it over jeans or jeggings for extra warmth without compromising on style.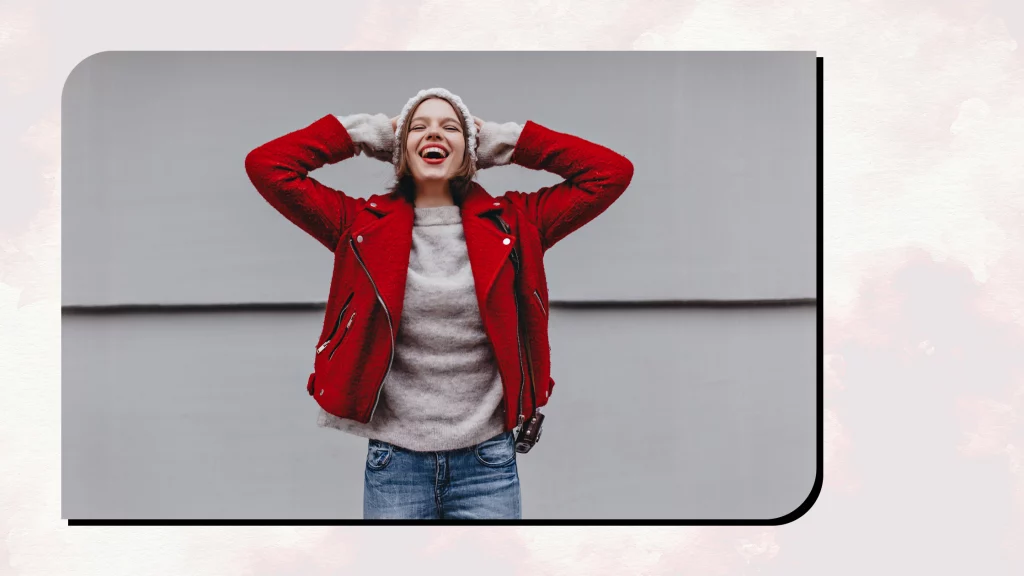 A blue colored fleece jacket with black jeans and winter boots goes perfectly and gives you an easy and light look while you travel in Winter. You can pick any light color jacket and get a cool winter airport look.
Chunky Knit Sweater and Scarf 
The Chunky knit sweater is next on our list of winter outfits for the airport. These are great for Winter airport outfits because they're warm but won't take up too much space in your bag. Layer a scarf over the top for extra Winter warmth and style.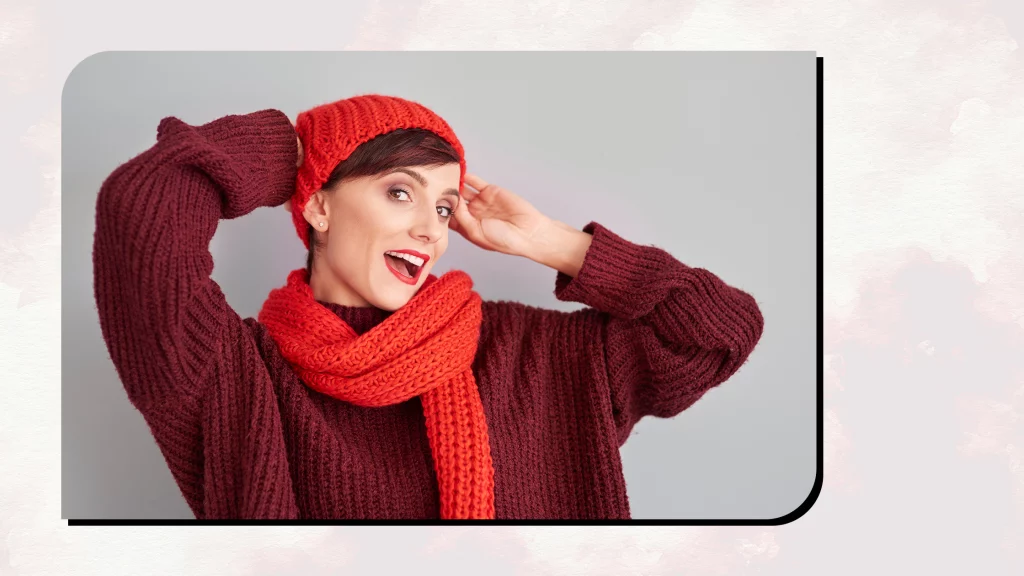 These knitted scarves can be easily styled with any top and bottoms. You can either match them with the basic color of your clothing or opt for some basic colors such as beige and cream.
Winter Hat and Scarf 
Winter hats are perfect for keeping your head warm when traveling through cold airports. Adding them to their look in Winter will make you look super chic.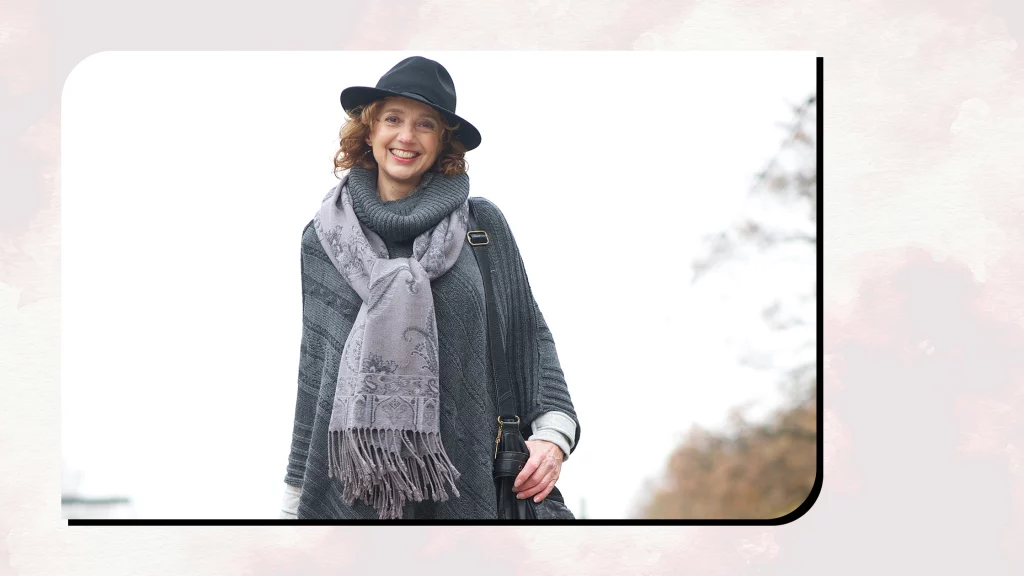 If you are planning to wear a winter hat and scarf, try to match both colors and pick what goes best with your overall clothing. Pick a fun color or pattern and pair it with a coordinating scarf to complete the look.
The Bottom Line
When it comes to winter airport fashion, don't forget the importance of comfort. The goal is to stay comfortable while navigating the airport, and your winter look should also be easy to take on and off if you need to go through security quickly. Choose soft, not bulky items, and don't restrict your movement.
So, this is all from our side for matching winter outfits. With these 10 Winter airport outfits, you can look stylish while staying warm and comfortable on your Winter travels.
Hopefully, you will like these suggestions to add to your winter wardrobe. Don't forget your winter must-haves, and stay safe and comfortable on your winter travels. Happy flying! 🙂