I know you like someone, and you saw the movie inception, and now, you want to know how to enter someone's dream, don't you? See, entering someone's dream is not a big task anymore, but the researchers haven't reached the top.
More research needs to be done, but what they have done till now is enough to blow your mind. 
Though entering someone's dream feels like I'm talking about something magical, it is all science. 
If you are interested in dreams and know how dreams are actually formed, you already know the answer. Yes, it's true.
See, though the human race is able to reach the moon, they are still confused about the most common yet the most complex part of human life, and that is nothing but dreams. 
If you get into the basic definition of dreams, it is nothing but the repetition of events that our brain records throughout the day. It is basically a replica of the events that happen on a daily basis.
I'm not saying that you will just see your entire day in your dreams. Dreams are formed around a particular thought or feeling, or event.
It can be anything. Sometimes dreams don't even mean anything, but somehow, they are related to our emotional state. If you are sad or under stress, there are chances that you will have a nightmare.
People with anxiety often have dreams in which they are trapped or killed. Yeah, you have heard it right. Want to know more about it? Let's dive deeper into the matter, then.
How are Dreams Formed?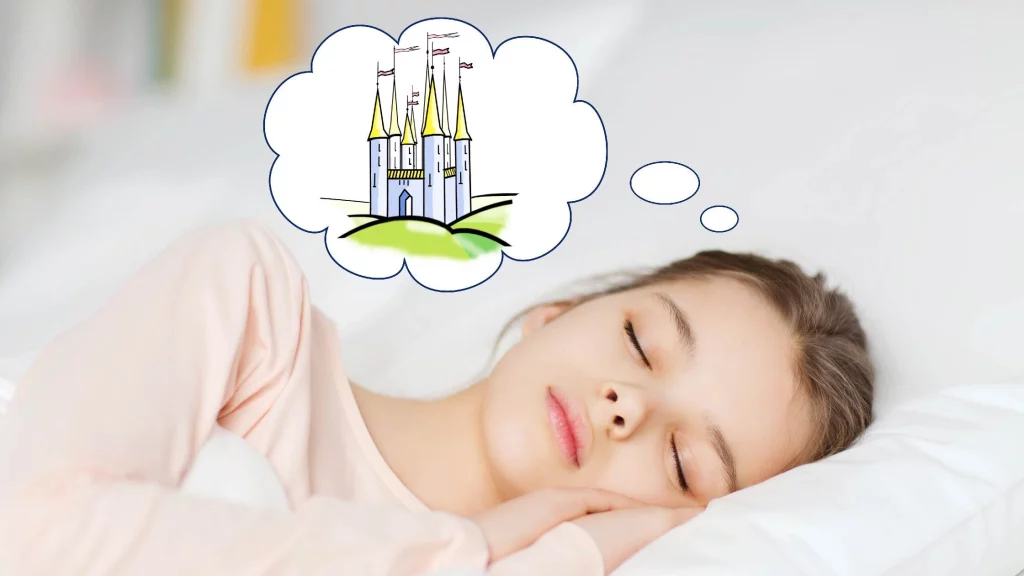 Okay, now let's discuss what dreams are and how they are formed. So, nobody can tell who was the first person to have dreams. It is natural. It has been happening for ages, and people never questioned it.
You tell me before something triggered your thought, have you ever thought about why you have dreams? You didn't.
But scientists did. Though they couldn't find out why it happens, they did find out how it happens.
Dreams are nothing but an accumulation of thoughts or feelings that we feel on a daily basis. Dreams are all about the subconscious mind. It has nothing to do with how much you know.
Sometimes these dreams make sense, and sometimes, they are nothing but absolute nonsense. 
Let me tell you a story; a few days back, I had a dream in which I was in a jungle with someone I know, and suddenly, everything started to become darker, and he tried choking me to death.
I screamed and woke up. So, the situation was like this. I knew very well that I was dreaming, but I wasn't able to control the dream or the actions.
This situation leads to sleep paralysis. I visited my doctor and found out that I have some kind of emotional stress and the dream was nothing but a result of it. My brain just showed me how I was feeling.
The feeling of betrayal was there, it was something that I had been feeling for the past few days. So, it is not necessary that you will have a good dream if your day goes well. 
Underlying feelings can also affect our dreams. So, in short, dreams are events formed by our brains based on feelings and thoughts that we have.
Do They Always Mean Something?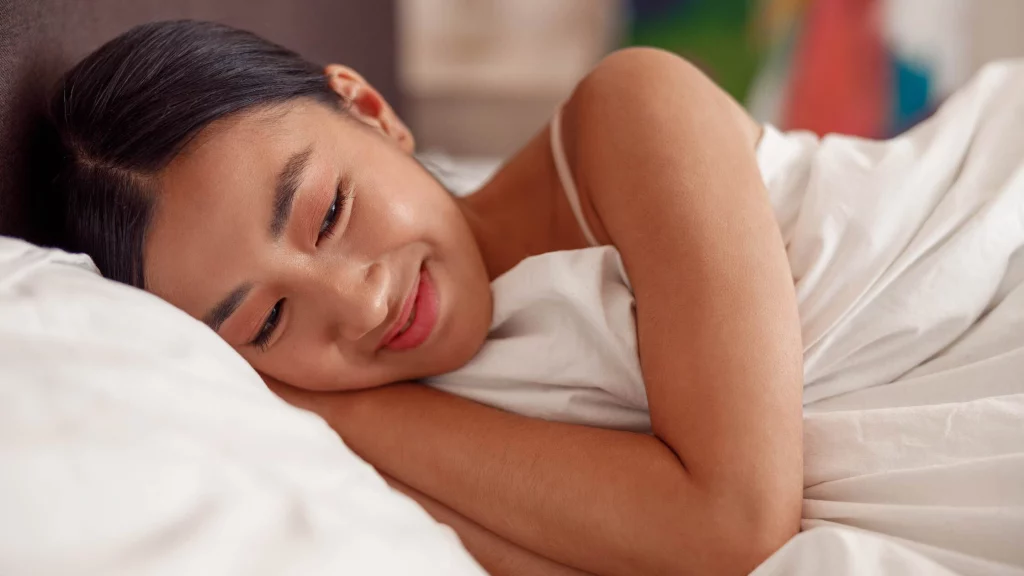 It is not necessary that they will always mean something. Sometimes I have absolutely dumb dreams which don't make any sense. 
Yes, it is true that dreams are inspired by our thoughts or feelings. But sometimes, there is no story, and our brain just shows some flashes of imaginary events. 
A lot of people think that dreaming about your ex or seeing someone dead in your dreams alive means something.
Yes, it might mean something, but it is not necessary that it will be a supernatural phenomenon. 
What do you think if you see the same person again and again in your dreams? What does it mean?
According to doctors and scientists, It can only mean a few things. Either you love the person, or the person has hurt you deeply, or you have a fear of losing them.
Therefore, your subconscious mind keeps thinking about them, and as a result, you have such dreams.
Seeing someone that you love in your dreams might also mean the same. See, thongs are pretty simple.
If someone is impacting your daily thoughts and your mind is spending time thinking about them, there is a high chance that you will dream about the same person.
Now what kind of dream you are having can depict what kind of emotions are there in your mind. 
If you see the person hurting you, It is possible that they have hurt you recently and they haven't apologized. Moreover, you have been thinking about it a lot. 
If you see that you and your partner are having a really good time together. It can mean things like you are missing them, or the relationship has just started, and you are in the honeymoon stage.
Dreams signify change. If something changes in our lives, our brain instantly recognizes it and starts thinking about it. And the more your brain thinks about it, the chances of having dreams regarding it increases. 
Moreover, it might seem that you are not thinking about them, but your subconscious mind is. So, you might see an event that happened a month ago. It means your brain is stuck there.
Is it Actually Possible to Enter Someone's Dream?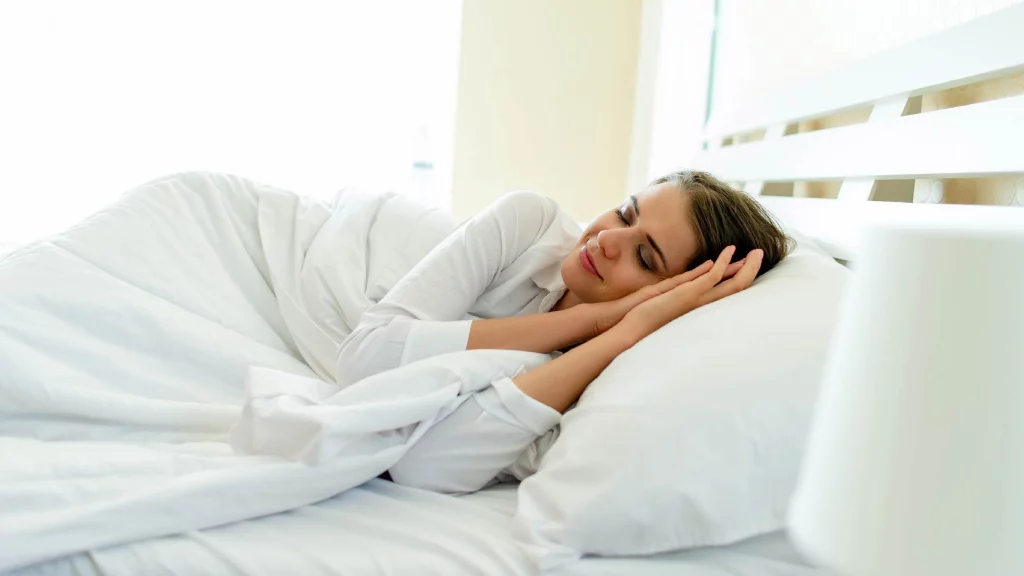 Scientists have done some research and experiments that made them come to the point that influencing someone's dream is possible through lucid dreaming. 
Now, Lucid dreaming is a different thing. It is a kind of dream, but things work differently here.
To put it in simple words, have you ever played a video game in VR? If yes, lucid dreaming is just the same. 
So, do I mean that lucid dreams are the kind of dreams that you can control? Yes, that is absolutely true. You actually control the events going on in your dreams because you are not asleep yet.
I know, I know, it is pretty confusing. No worries. We will discuss that later in greater detail.
So, is it possible to enter someone's dream? Yes, it is. I'm not going to tell you something scientific. It is just a general practice that most people follow.
Entering someone's dream can mean several things. It can either mean that you want to enter someone's dream and change the course of events, or you just want them to dream about you.
It takes us back to our first question, when do we see someone in our dreams? It is when they bring change. The change can be anything, geographical, physical, or emotional. 
If they are influencing you in some way or the other, you will see them in your dreams. 
If you want to enter someone's dream or at least influence them in the same, start spending more time with them and bring some change in their lives.
It is about love relationships, making them feel good, and letting them recognize the change you have brought to their lives.
This way, you can certainly appear in their dreams.
How One Can Enter Someone's Dream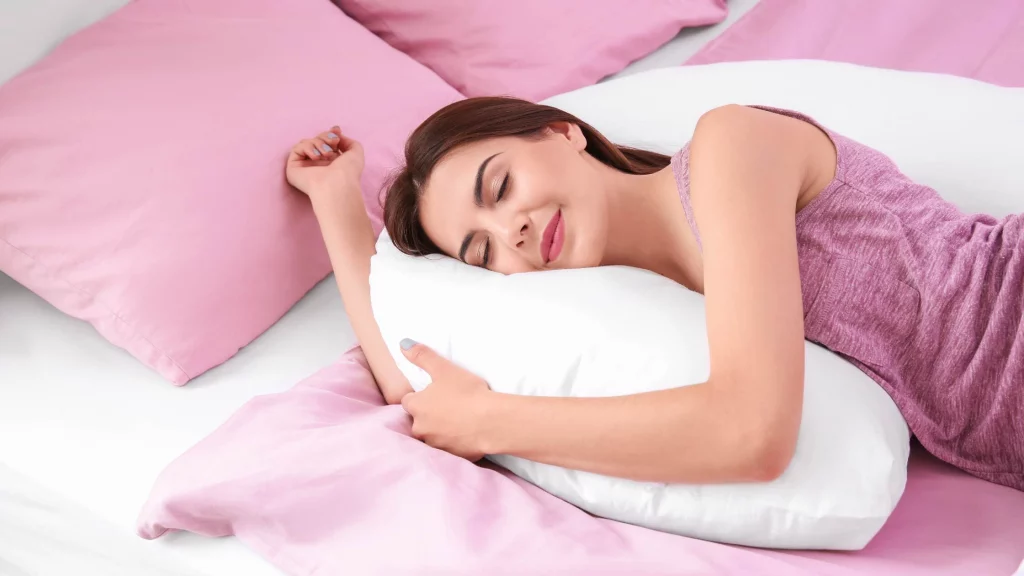 A lot of people suggest that telepathy is a good way to start the process. Oh my God! I'm so excited to tell you guys.
The inception movie is real! Yes! You can actually implant a thought in someone else's mind. The process is called telepathy.
In most cases, telepathy is done to get therapeutic solutions. Sometimes, for people who are suffering from major mental disorders or severe depression, psychiatrists use telepathy to implant positive thoughts in their minds.
With the help of this, they can actually start healing. Sounds pretty interesting, right? Now, don't ask me how you can do this too.
I honestly don't know the answer because I'm not a mind reader or a psychiatrist. In order to learn this, you need to go to a professional.
But Telepathy and entering someone's dream aren't the same. But yes, it can be achieved. If thoughts can be implanted, then dreams can also be.
But the more effective method of entering someone's dream is lucid dreaming. Several people are interested in it, and some of them, David Green, for example, has become a lucid dreamer. 
What is Lucid Dreaming?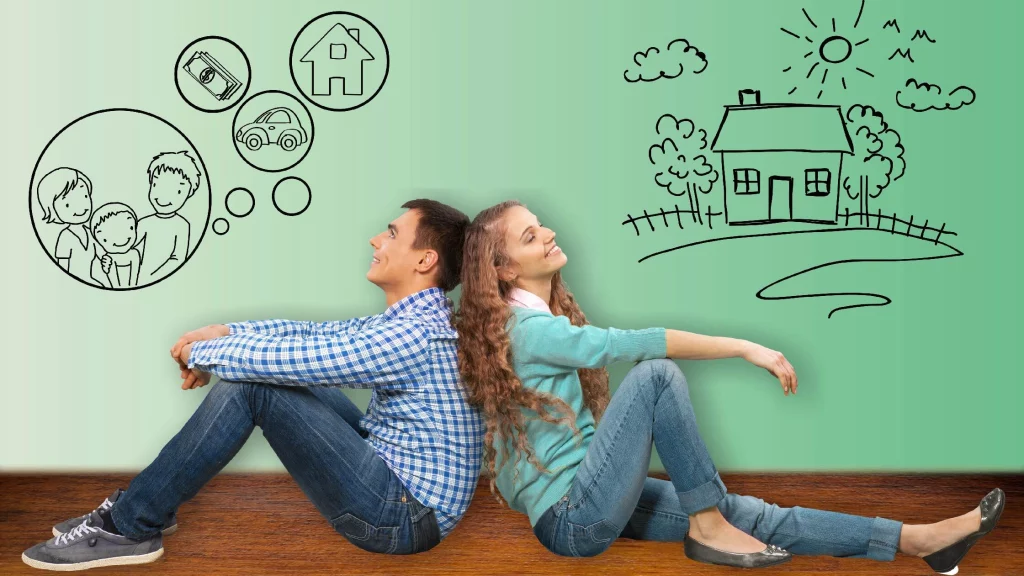 Lucid dreaming is nothing but a state when you just know that you are dreaming and you can actually control the events that take place in your dreams. 
It is not about something supernatural. It happens for real. Have you ever felt that you were falling from a greater height, and you just shivered after that? 
What happens after that? You fall asleep. Yes, this is also a kind of lucid dreaming. It is a state when your brain is actually going to sleep.
In this situation. Your body might also be active. The eyes especially move a lot.
The scientists did an experiment and they tried making two people experience lucid dreams, and they gave them the same maths problem to solve. 
They witnessed that their eyes were moving in the same direction, and they successfully solved the problem.
Therefore, it means that both of them were listening, and it is possible to affect the dreams or implant thoughts in their dreams.
Hence, they have come to the conclusion that to enter someone's dream, one has to take the path of lucid dreaming. 
Yes, it was a scientific experiment, and you might not be able to perform it. But they have expressed high hopes about succeeding in the same. 
How Can One Use It?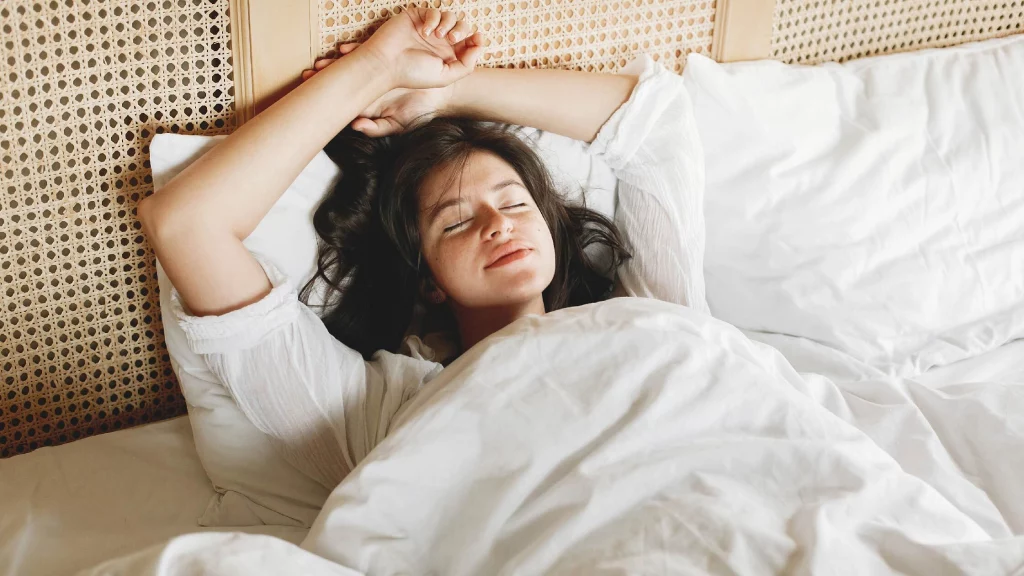 If you want to influence someone's dream and you know when they lucid dream. There are chances that you will be able to influence their dreams.
But I cannot guarantee you. The above-mentioned things are all scientific experiments, and I'm not sure whether ordinary people can perform them. 
But there is no harm in trying it out. See if you succeed or not. But make sure that you don't harm the other person.
I'm sure that you have seen movies where the villain uses telepathy to harm his enemy. The other person fails to recognize whether it is a dream or reality.
This is not a movie, and we are not bad people. Just explore it if you want it and leave it there.
If you want to become a professional, you can learn it. But always use it for good. Moreover, if you just want to try for once, you are free to do so.
Always seek the advice of professionals before doing anything specific. The motive is to just explore, not to perform a ritual. 
Is it Morally Good?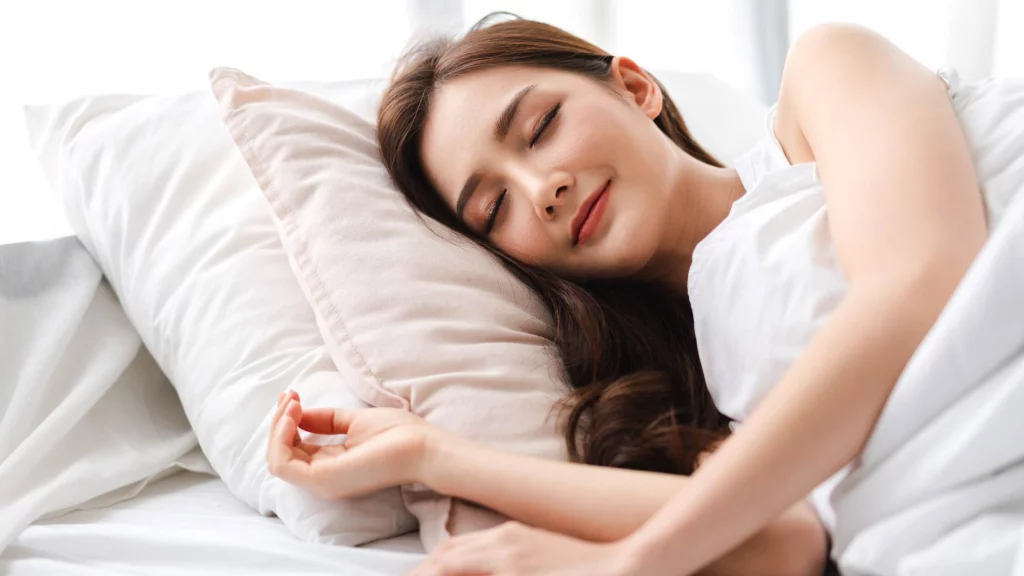 Unless and until you are not hurting someone, you are free to do anything. When it comes to morality, it can be interpreted in both ways.
Influencing someone's dream is a violation of privacy, but in moments of crisis where the person is not able to control his thoughts which are affecting their dreams and their mental health, it becomes morally good and helpful.
So, it depends on the situation. If you and your friend want to just explore it and see who can enter one's dream, it's fine.
I'm sure you don't have the word privacy when it comes to your best friend.
Wrapping Up
Telepathy, lucid dreaming, dreaming about repetitive things, everything is an outcome of what our brain perceives of things and how it reacts to the same.
If the reaction is good, you might not even have a dream about it, but if it hurts you or gives birth to a strong feeling in your mind, there are chances that you will have a certain kind of dream.
Remember, your mental health is also reflected in your dreams. So, take good care of it too. In the end, it's all related to each other.