Malala Yousafzai needs no introduction, as she is the 2014 Nobel Peace Prize laureate. It's pretty obvious for people to know every little detail about this female educationist, but one of the many important people in her life is her husband, Asser Malik. 
Continue reading to know Aseer Malik's age, growing up years, profession, and more. But before touching on the details of his life, it is important to confront the common notion people make for couples like Malala and Asser. 
When the legendary and well-celebrated Yousafzai announced her marriage, it was news, and people searched their phones to know whom she married. After all, the little girl who took a bullet for the educational rights of girls must have decided to share her life with a man who valued and reckoned with her thoughts. 
It is quite valid, but for people to think of Asser as only Malala's husband is not at all right. After checking out all the important details about him, you will know what kind of gem of a person he is. 
About Asser Malik's Age & Growing Up Days 
Lift the filter of "Malala's husband" off him and meet the guy in his raw and developing days. He was born in the year 1994, which makes Asser Malik's age 29 years as of 2023. The entrepreneur holds Pakistani nationality and belongs to Lahore. 
Not just his educated wife, but he also holds a science bachelor's degree in Economics and Political Science from the Lahore University of Management Sciences, Lahore. As far as his schooling is concerned, Malik went to Aitchison College in Lahore.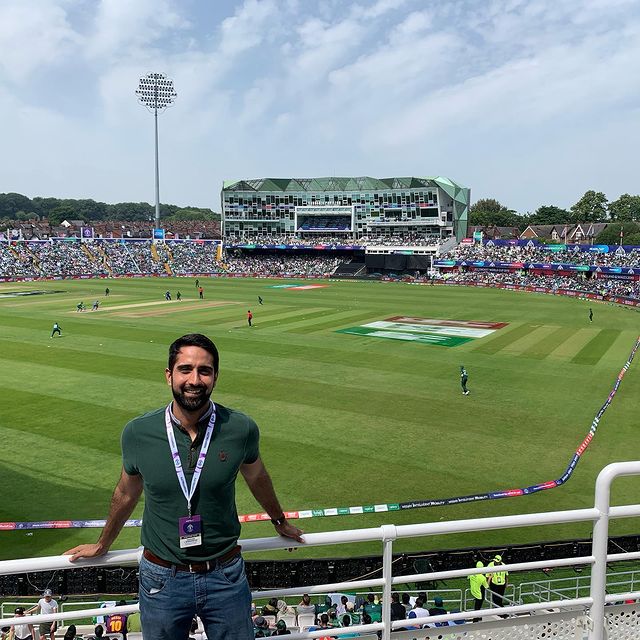 And not many know that while growing up, he was always interested in playing sports like Football and Hockey and even participated in school. Little did he know that he would get the opportunity to work in the same field and be close to it. 
Moreover, just after his graduation, Malik got the chance to intern at Engro Foods Limited in Pakistan as an HR manager for two months. That's not all; after this, his profession only grew substantially at each and every step. 
Professional Feathers in Asser's Hat
For some, he may be Malala's husband, but the sports entrepreneur actually has his own identity. He has worked various other jobs to become the General Manager of High Performance at the Pakistan Cricket Board. 
In the year 2012, Malik joined a Dutch multinational company, AkzoNobel as a Key Account Manager, which he pursued for a year. Henceforth, he became a part of the world-famous beverage brand Coca-Cola Pakistan as a management trainee. 
In response to his great and quality work, Asser received a promotion to the position of Sales Specialist. Following this, he added the experience of the role of event coordinator when he joined the Lahore Grammar School in Paragon. 
Not just that, Asser Malik proves to be a man of many talents and patriotic in a way too. Being a co-founder of the Desi Tour Project (a disco tour bus), he held a vision to promote the culture and history of Pakistan, which showcases his love for his country. 
However, while doing all of this, Asser always had a special place in his heart for sports, which is why he grabbed the opportunity to work as an operations and special projects head for Multan Sultans. 
As of now, he is the Managing Director of MLK Management, which is a cricket player management company in his home country, Pakistan. Furthermore, He owns the world's largest amateur cricket league in Pakistan, Last Man Stands. 
How Did Asser Malik & Malala Yousafzai Meet? 
Being a die-hard sports fan, Malik met Yousafzai during a cricket match in 2019. Hereafter, they attended many matches together and spent a lot of time together. Following, in 2021, Malala's birthday celebrations also included Asser's presence too. 
Although in an interview with British Vogue Magazine, the female education advocate claimed that she has no plans to get married. However, just after giving this statement, Malala got hitched to Asser Malik in a small Islamic ceremony called Nikkah. The ceremony took place in Yousafzai's house in Birmingham.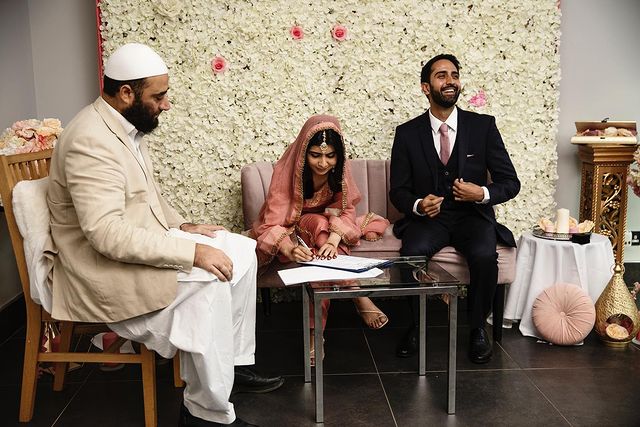 Now you have actually and properly met Malala's husband, and you are aware of Asser Malik's age, professional timeline, and sweet marriage with a woman of substance and meaning. 
After knowing all about the body of work and experience in the industry, Asser Malik holds a strong and solid reputation as an individual.