Recently, there has been a spike in people opting for Notary Public as a career option. Be it any country, Notary is essential, as notarization helps to identify and catch hold of illegal documentation, frauds, or forging.
Moreover, the entire population, including the elderly, homeless, college students, disabled, and people working-age, need the Notary in the country in need of the power of attorney, residency affidavits, advance medical directives, enrollment verifications, and college transcripts. 
So, it is normal for people to develop an interest in this growing field of Notary Public in New York. So, if you have also recently developed an interest in this profession, continue reading the entire article for detailed information. 
What is a Notary Public, and What Do They Do?
A Notary Public is a person who is a licensed public officer constituted by law to serve uncontentious public issues. The person is authorized to become the witness for matters mainly related to deeds, estates, trusts, and more. 
All they have to do is just authorize and validate the signatures, be an official witness of the oaths during affirmations, provide notice of foreign drafts and statutory declarations, provide exemplifications, notarial copies, etc. 
However, it is important to note that Notary Public refers to only common-law notaries and doesn't include civil law notaries. Some of the duties of a Notary are as follows-
Besides verifying the authenticity of legal documents and the above-mentioned roles, a Notary Public in New York has to handle loan papers, marriage certificates, and contracts. 

Also, the officially appointed notary has to maintain a Notary Journal.
Benefits You Will Get
Being an impartial witness and a public officer is a matter of prestige and honor. If you are interested in becoming a Notary Public, there are many benefits that are going to come your way. Many of them are that you can start from a very young age. 
In New York, when you reach the age of 18 and beyond, an American citizen without any past records of felonies can clear the exam and become a state official. Moreover, notarizing is extremely common and frequent work, so for people who want to make some extra money besides their current income, this is the perfect opportunity.
One of the very convenient benefits is that you can decide your own work timings. If you are busy or a bit free, you can easily manage your work accordingly. So, you can avail of its advantage of flexibility.
Since Notary Public deals with people from all walks of life, it means that you will be able to increase the count of different and new experiences. Besides this, this professional growth will enhance your resume as well.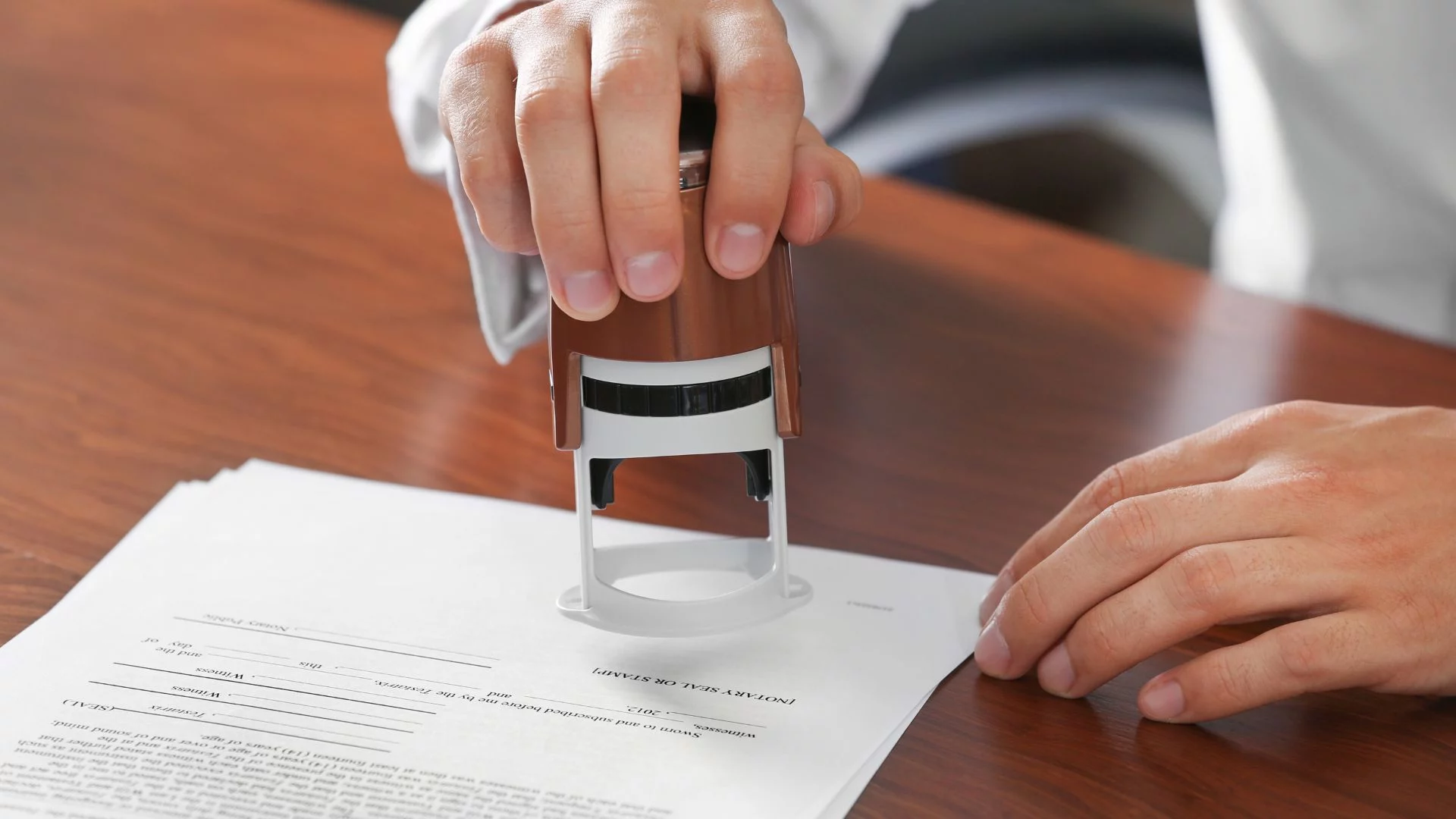 Qualifications Needed
To become a Notary Public in New York, a person should meet the following below-mentioned pointers. 
Only a person of age 18 or more is qualified to become a Notary Public and should be an American citizen. And especially in the case of NY, the person should be a resident of the State of New York or must have a place of business in the state. 
Additionally, the person must have a good moral character. Besides having a common school education, the person must have never been convicted in the past of certain misdemeanors. 
Last but not least, the person should have cleared the Notary Public Examination. 
Requirements to Getting a New York Notary Public License
You have to follow a sorted procedure to get an NY Notary Public License which is submitting a completed application and required fees to the State Department of New York. 
The second step in line is to clear the New York State examination. Overall it takes around four to six weeks for the Division of Licensing Services to receive and approve your application. Rest depends on your preparation for your exam. 
Registration Process
For a Notary applicant to become a notary public in New York, the person must fill out an application form. The process of registration starts with filling up the name that you want to get commissioned and confirming the signatures that will be used as a Notary Public.
The application has personal and professional information that is required by the applicant to be filled in. After the filling, the next step of registration is to have passed the NYS Notary Public Examination. 
Another benefit is that examination results are valid for two years, so you can apply and register for the job accordingly. 
Fees Associated
As far as the fees are concerned with the Notary Public Commission, the fee structure is as follows – 
$60 – Initial Application

$60 – Renewal (payable to the County Clerk's office)

$15 – Written Exam

$10 – Change of Personal Name and/or Address (No fee is required if a name change is the result of a change in marital status)

$10 – Duplicate License/Registration Request
Note that this is per the official website of New York State.
Besides this basic fee, you are bound to pay a $20 fee anytime a check is returned by your bank. Furthermore, only MasterCard or Visa using a credit card authorization form is used to pay to the Department of State. 
Also, note that cash is not accepted, and the fees are non-refundable. 
How to Prepare for Notary License Exam
To pass the exam, there are a few things that you follow that will definitely help you to clear the Notary License Exam. First is to go through New York's notary public process. Following, make sure to read and know Notary public laws and recent cases. 
Moreover, it is important to review all the frequently asked questions or recent and common requests about it. Choosing the right action in the questions is necessary.
Lastly, they practice as many sample notary tests as possible. All you need is just 70% to clear the exam. Also, out of 40 multiple-choice questions, you have to get 28 right.