Using Google my business is free, but it can help you achieve greater heights of success for your business. If you get a hold of the tactics to optimize your business listing properly or Google, you can discover new customers and make contacting your business easy for the customers. 
However, it is vital for you to comprehend how to register your business on Google to get results. It can be a tricky process, especially for first-timers. This guide will assist you in moving forward with your Google registration with significant ease. 
What is Google My Business?
Google My Business is an amazing and constructive platform to help businesses expand their scope and widen their customer base. It helps businesses gain more visibility on the search engine Google- which is the largest search engine in the world and has control over 92% of the search traffic. 
Consequently, the business is more visible to the visitors who conduct searches on the platform, offering them an advantage over their competitors. With Google My Business, you can create a business profile on Google, which will be available on multiple platforms within Google, such as Google Search, Google Maps, etc. 
It works similarly to a phonebook, but virtually. Whenever someone searches for the product/services you offer, they automatically receive your recommendation. Along with the name of your business, essential information such as your address, website, opening hours, phone number, etc., is also visible to the viewer. 
In technical terms, we can say that when you register your business with Google, your page ranks higher in local search and can also be visible on the first page of the search engine results, which provides you an edge over your competitors. 
What is Required to Register Your Business?
To begin enhancing your outreach with Google My Business, you need to work with two Google platforms and create three different Google Accounts. Let us read what is required to register your business with Google. 
Creating an account with Google is completely free. You can create an account with either Gmail or google, and it gives you access to plenty of Google tools and apps such as Google Drive, Docs, Photos, and much more. It has features such as Calendar, Google Meet, and even Find My Device. 
However, the account should be for your business and not for your personal use. You can create two accounts, one for business and one for personal use. 
A business profile contains all the necessary information about your business that might interest the local public. A business profile is a free business listing made on Google, which appears in the search result of people on the search engine and google maps. 
It has information such as an address, website, phone number, etc., along with a small introduction bout your business. With time, people post reviews about your business, which enhances its authority. 
Google My Business Account
This account can also be created for free. Here, you get a dashboard with all your business details. With this, you can manage your business, add or change information, reply to reviews, post ads, and do a lot more to increase engagement on your business profile and attract customers. 
How To Register Your Business on Google?
Let us now go through in detail the steps involved in creating your Google My Business account and registering and verifying your business with Google. 
1. Create a Google Account for your business
Create an account on google, which will be registered on Gmail for your business (as we discussed above). To create the account- 
Go to the "Sign In" page of Google Accounts. 
Click on the option "Create Account."
From the two drop-down options that you will see, click on the option "To manage my business."

Add in the essential information about your business. 
2. Ensure that your profile is business
The google business listing can also be called your Business Profile. While Google can create a business profile about your business on itself, the information entered in it may or may not be correct. 
Therefore, to have complete control over your business profile, you must own and claim the business. This is done with the help of Google My Business. To create a business profile- 
Go to the official page of Google Maps.

Search to see if your business already exists on the maps or not. 

If you see your business, claim it. After that, you can make alterations to the information by entering the correct information. 

If you do not see your business, you will find an option named "Add a missing place."

Your page will be navigated to another page, where you will need to enter your business information. 
3. Sign up for Google My Business
To claim your business with your business account, you need to first sign up for Google My Business. For this, you will need a Google account for your business. The steps to sign up for your GMB account are mentioned below. 
Log in with your business account on Google and then go to google.com/business. 

Select the option "Manage now."

Add the basic business information in the respective fields. 

In the final step, you need to connect this account with your Business Profile. Post that, you will see additional fields in which you can fill the additional information about your business that might interest the customers.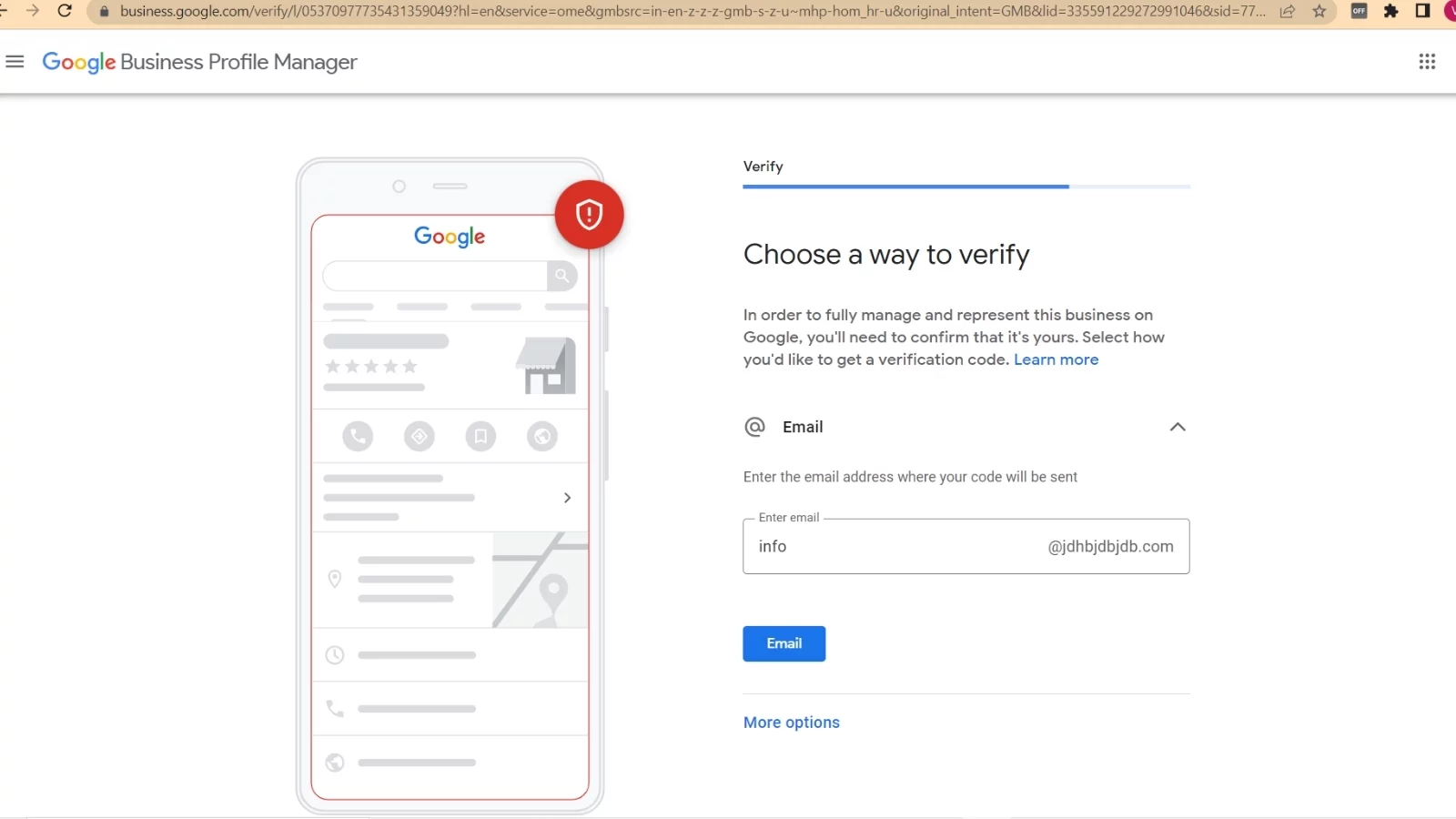 4. Add a request to claim your google business profile.
You have to connect your GMB account to your business profile to ensure their cordiality and working. For this, you must raise a request to Google to ask them to connect it. You need to claim your business and verify its ownership to get the online SEO benefits, which can be done in the following ways. 
Method 1
Search for your business name on Google. If you find your business profile, select the option "Own this business" on the right side of the profile. 
You will be navigated to the page that says "manage this business.: Click on "Manage now."

Follow the succeeding steps to claim your business. 
Method 2
Go to Google Maps. 

Type in the name of your business. 

If you are able to see your business, click on your business profile. 

Select the option "Claim this business."

Click "Manage now" and then follow the succeeding steps.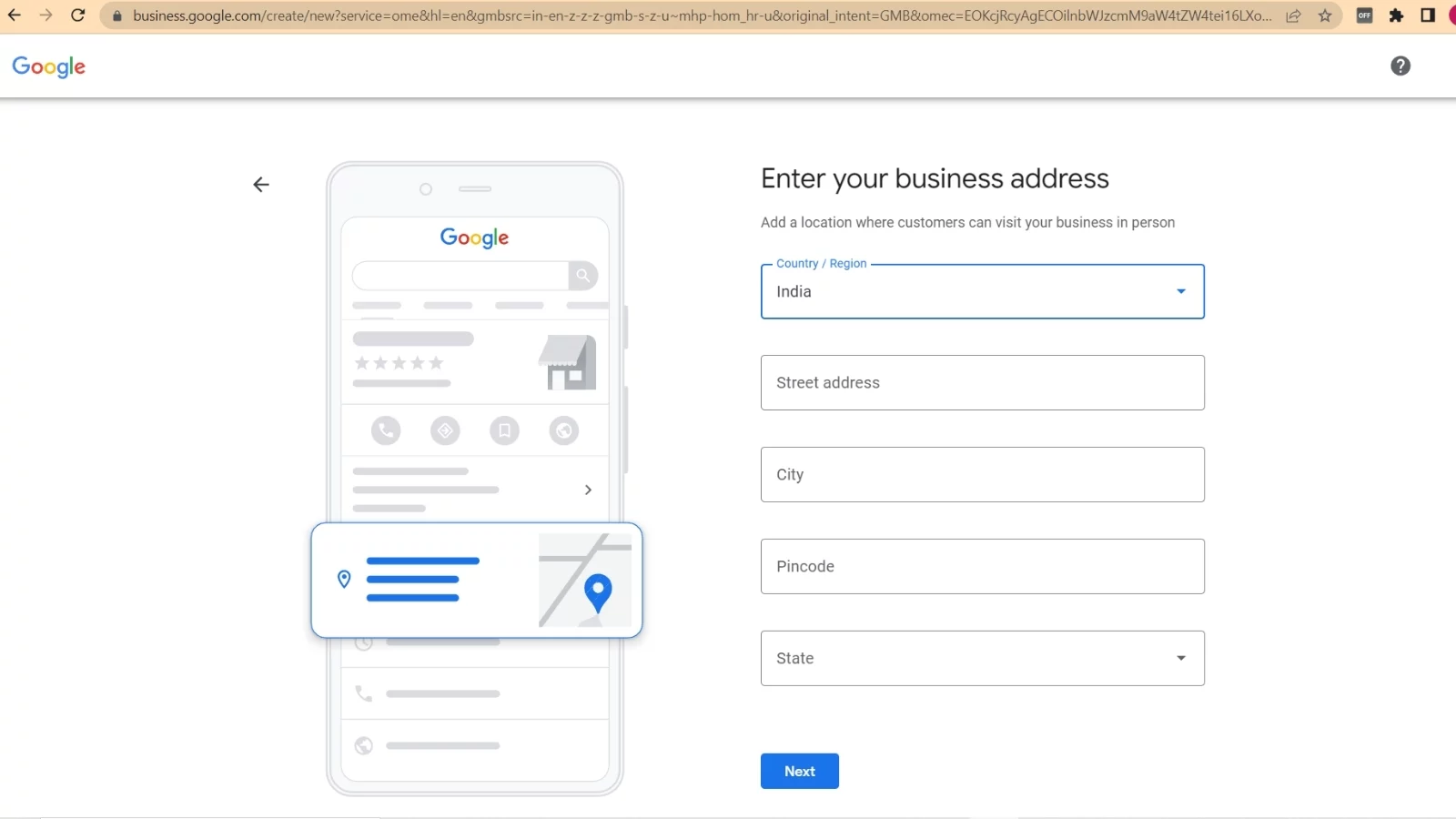 5. Verify your business' ownership
Google has its own procedure for ensuring that the business information that you have added is accurate and that you are the actual owner of the business. If your Google My Business account is already verified and logged in, your business listing will automatically be verified on the spot. 
However, if you are creating the listing with some other account logged in or someone else is creating the profile for you, you will need to verify it separately. In such case, you will receive a verification code on your Google account, which you have to enter into your GMB dashboard. 
You can also receive the verification code through text, regular mail, or any other source. 
How to Make the Best Use of GMB?
Registering your business on Google opens up an ocean of opportunities for your business. If you restrain from registering, you miss the lucrative benefits that it has to offer. Let us read how Google My Business can help your business in the best ways.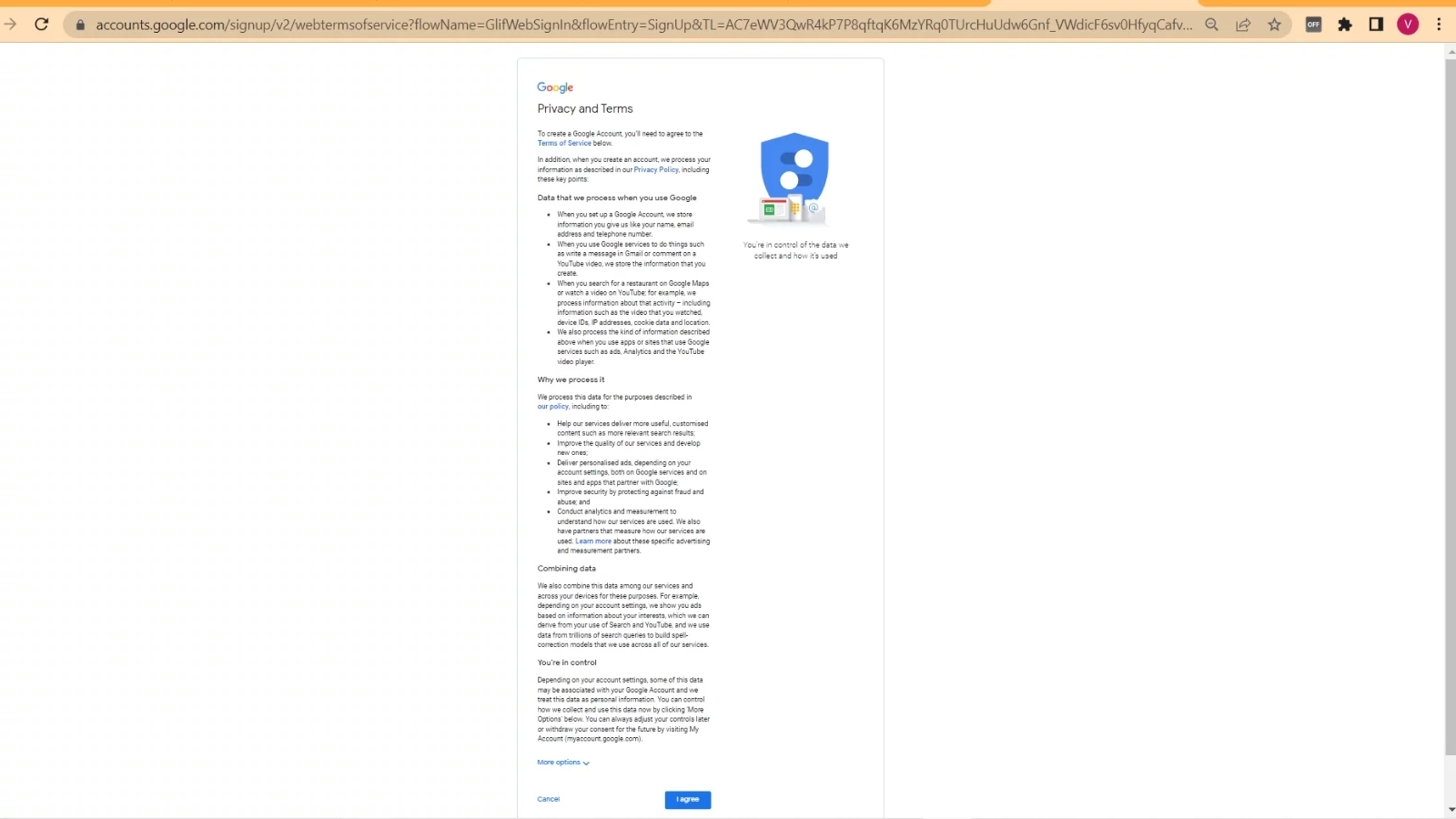 With Google My Business, you can interact with your customers by replying to their comments and answering their questions. You can add details about your services and the products you sell. 
Also, you can publish posts to your Business Profile and also share them on Facebook or other social media profiles of your business. You can also enable direct messaging to your business profile and set up alerts to engage with your customers. 
By adding additional information such as opening hours, website links, pricing of the products, etc., you can make your business unique and highlighted. The more information you add, the more customers will be attracted to your business. This you can do with your GMB account dashboard. You can also update and edit information timely. 
Through the GMB dashboard, you can gain insights into your customer base and your audience. It can help you understand your local search performance. There is also an analytics tab where you can see all the queries of the customers and find your Business Profile, how did they find you, and what actions they took regarding your business. 
You can also check the performance of your ads and photos and use multiple plugins that can be attached to the GMB dashboard. 
Local SEO is vital to enhance your business' value and outreach in the local area. The Google algorithms help rank Business Profiles, and you can analyze the performance of your ads and business listing. 
Accordingly, you can optimize your content and advertisements by adding relevant keywords and other SEO practices, or with the help of your local Web Designing Company. This increases traffic on your website and your business listing and helps boost SEO.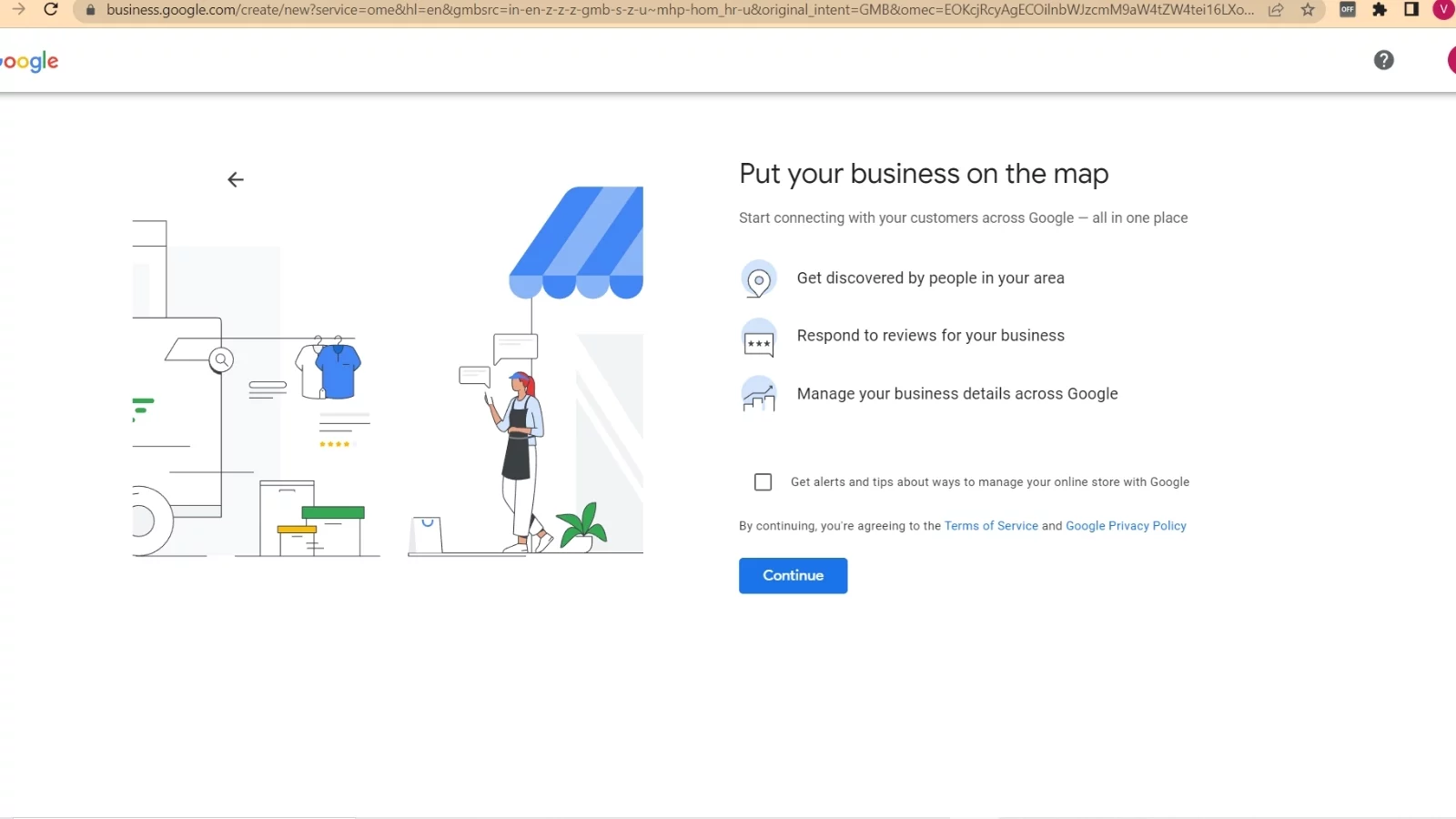 Final Words
Registering your business with Google is easy, but maintaining it requires consistency. For the best results, you need to maintain and update your profile every now and then. Also, you must make fuller use of Google extensions and plugins to ensure that your business profile is robust and attractive to lure as many customers as possible. So register your business on Google today to tap into its unlimited potential.