Rain shouldn't stop you from being fashionable. I know It can be really confusing about what to wear on a rainy day. As you want to stay protected from the rain and still want to appear stylish at the same time.
We all have so many options on a bright sunny day, but the moment it starts raining. We can't decide what to wear. However, you don't have to worry, as we have created several options for you to choose from on a rainy day.
From oversized outfits to body-hugging dresses, you can choose according to your preference. Thus, here are some ideas to keep you stylish yet warm and cozy on a rainy day. These rainy-day outfits will not let you have a dull moment this rainy season.
1. Oversized Jackets and Sweatshirts
Styling an oversized jacket and sweatshirt is so easy. You can just throw them over a dress or even a crop top. This will enhance your look instantly. Moreover, you'll stay warm and cozy and yet be stylish.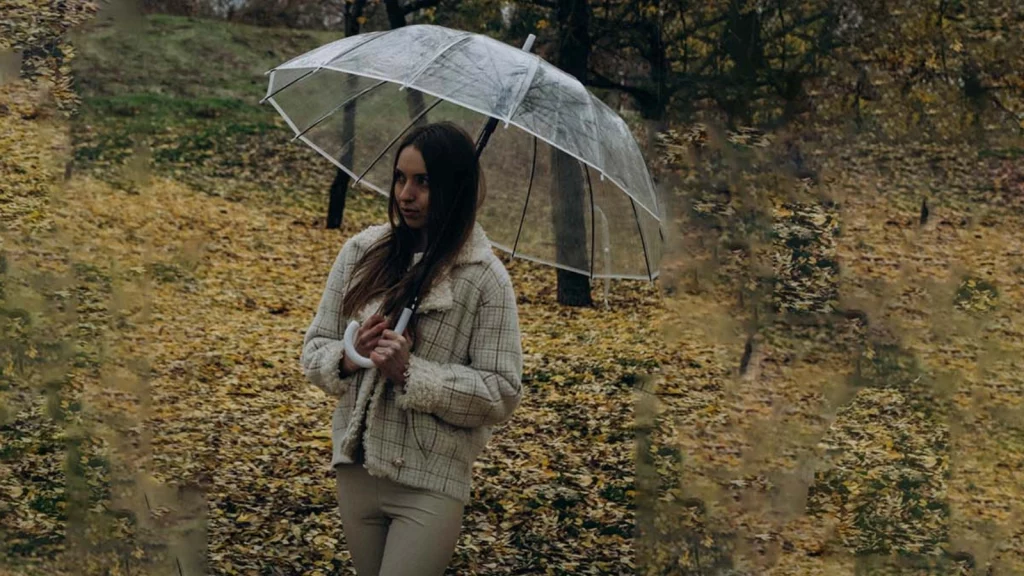 To make it through these long rainy days, baggy jackets and sweatshirts are breathable and yet warm. As you cannot predict anything in rainy weather thus, you can throw on a jacket whenever you want.
Moreover, it's best to go for a waterproof jacket they are stylish yet very comfortable in such a season. There are so many trendy designs to pick from, and you can pair them with anything you want, as they look good with most of the elements.
2. Trench Coats
On a rainy day, a trench coat serves all the right purposes. It's not too warm, still protects you, and gives you the required coverage. It will give you a chic and make you look really classic, even on a rainy day.
Moreover, there are various types and textures that you can pick and choose from. Depending on your mood and how cold you are feeling, you can choose the material for your trench coat. However, I would recommend keeping it simple and light and going for faux leather or something that is waterproof.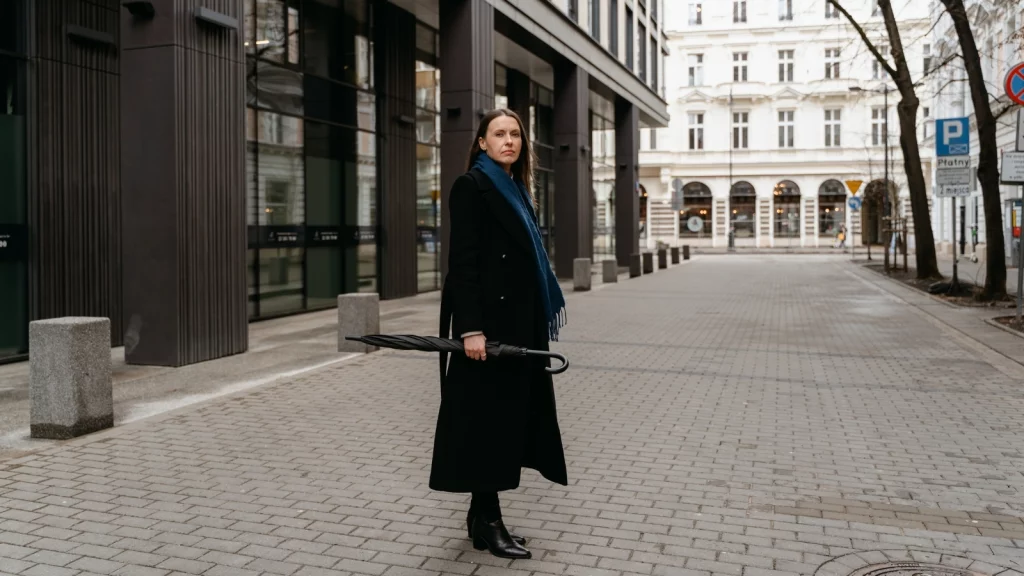 Wearing a trench coat instantly makes you feel and look luxurious. Moreover, many celebrities like Kylie Jenner, Rihana, and Kendall Jenner have often been spotted wearing trench coats and looking super glamorous.
Furthermore, you can pair it up with any footwear, such as sneakers, casual shoes, or even boots. For the bottom wear, you can pair it up with a cute mini skirt or even with jeans. It can be your perfect rainy-day outfit to look classic and chic.
Thus, if you have somewhere fancy to go and can't predict the weather. Play safe and wear a trench coat and make people turn their heads.
3. A Mini Dress (with Sneakers)
You can never go wrong with a little dress, and because it's raining, you should pair it with your favorite sneakers or even boots. But I'll recommend sneakers for a more casual and effortless look.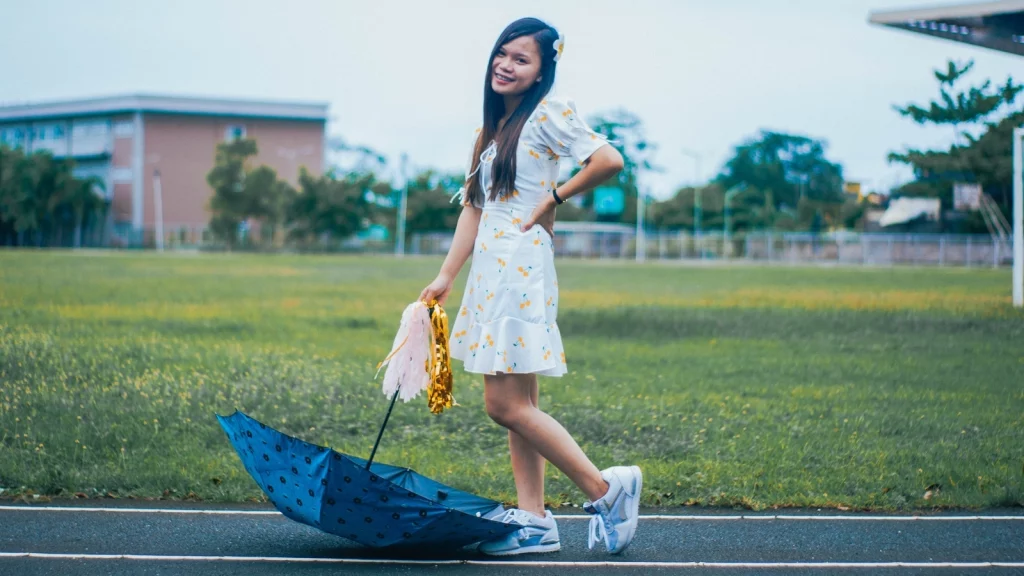 This is such a simple yet pretty look. Moreover, you can dress up this look by adding accessories like hoop earrings or a dainty neckpiece, sunglasses, or even a bucket hat. It is totally upto your style preference.
I personally like to keep it casual if I don't have to go anywhere fancy. Moreover, if you feel the need to cover up, you can wear stockings as bottoms. Whenever I feel the need to cover up, I throw on a leather or denim jacket, as they go pretty well with everything.
4. Oversized Sweatshirt or Jumper
When it comes to comfort, nothing can beat an oversized sweatshirt. They are cozy, warm, and at the same time, look cool. As Y2k fashion is making a comeback, this is just the perfect way to go with the trend and yet stay in your comfort zone.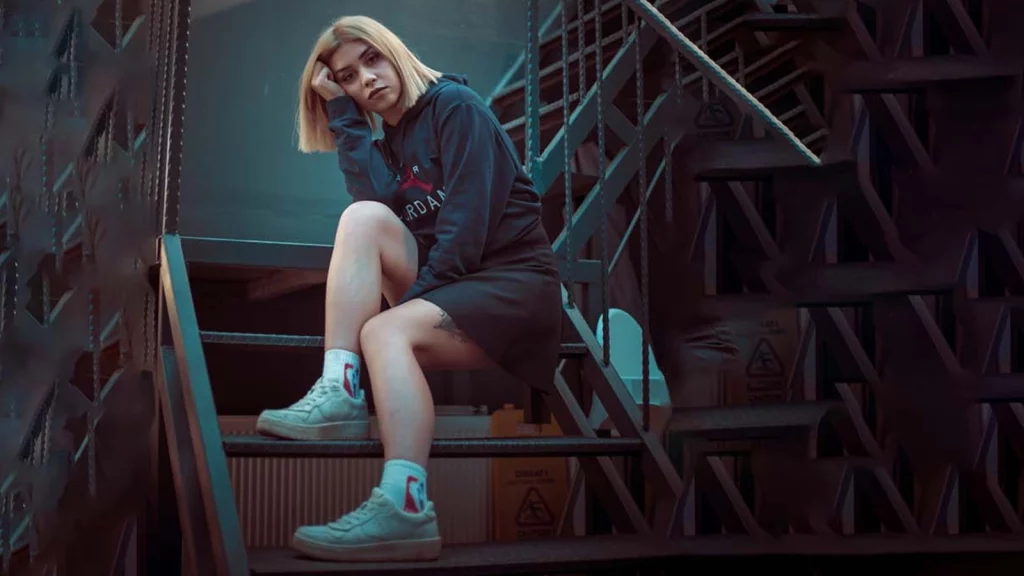 It's just perfect for carrying as your rainy-day outfit. For the bottoms, you can wear skinny jeans to balance the baggy look. Moreover, as it will probably be raining it's best to wear a skirt as bottom wear.
 Furthermore, for footwear, you can choose sneakers or even boots. This will look great as well as be comfortable to carry with any of the rainy day outfits.
5. Bomber Jacket
A bomber jacket is a classic to go for on a rainy day. On a drizzly day, a bomber jacket can be a savior. It will keep you cozy and stylish at the same time. For a gothic look, you should go for a dark-colored bomber jacket, and for footwear, you should go for boots.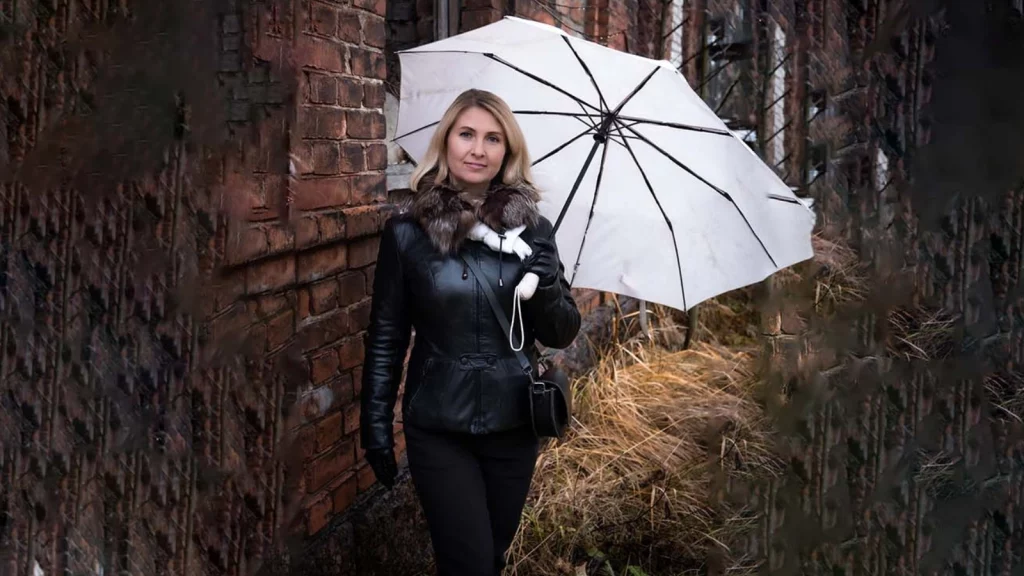 For the bottom wear, pair them up with a pair of ripped jeans this will give you an edgy look. A bomber jacket can level your fashion game on a drizzly day. Bomber jackets are also available in a waterproof material.
Some Accessories that you Cannot Skip on a Rainy Day!
1. Chelsea Boots
On a rainy day, you'll be walking through puddles, and thus, a pair of Chelsea rain boots can be really helpful. Moreover, they are easy to carry and will go well with all of the rainy-day outfits that we have discussed above.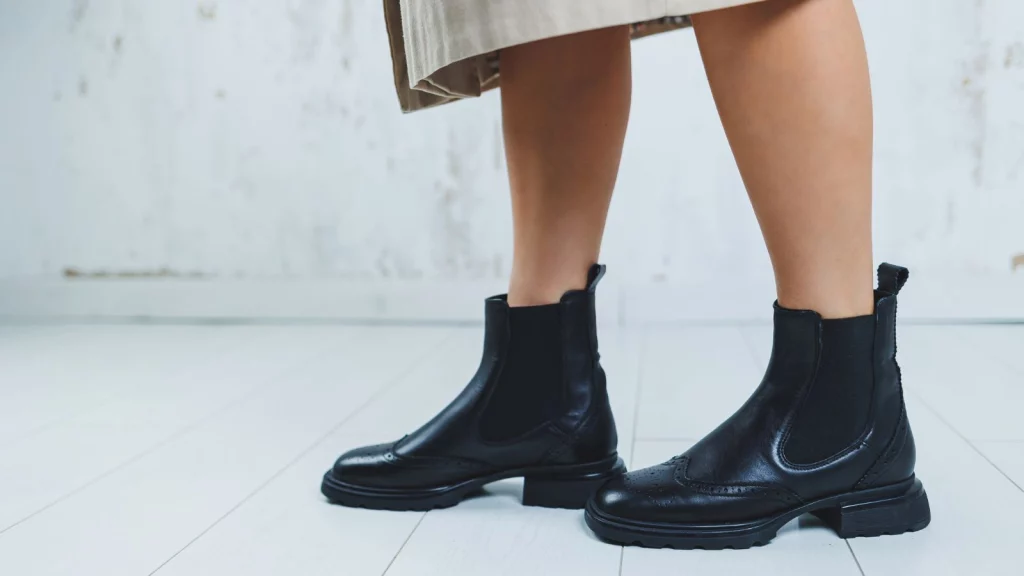 Moreover, their good grip will help you not let you slip on a drizzly day. Keeping you comfortable and stylish.
2. Sneakers
Sneakers look really cool with every and any outfit that you might be wearing. Moreover, you don't need to worry about getting your shoes dirty. You must invest in a really nice pair of sneakers that should be of any basic color.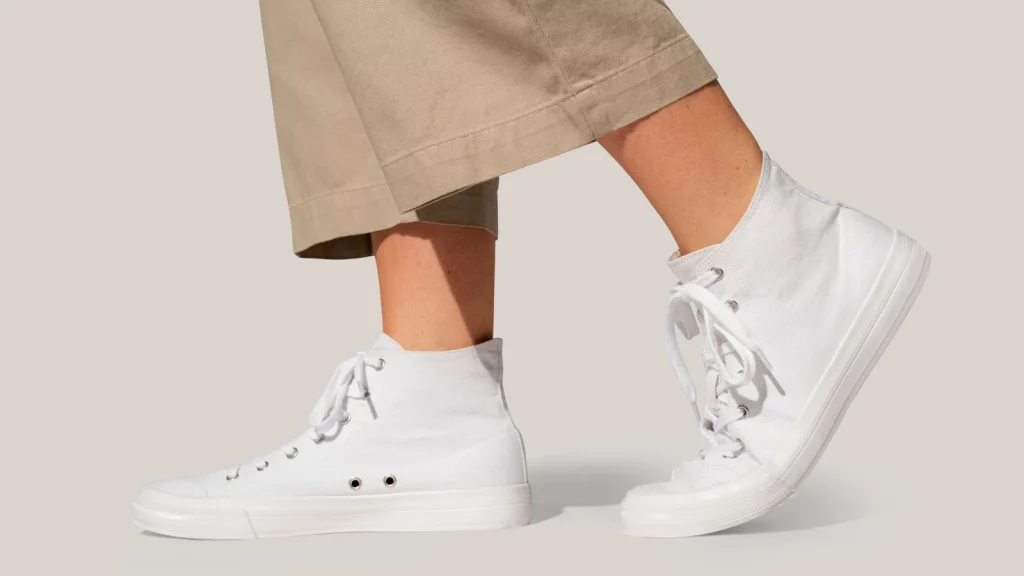 You can even go for an old pair of sneakers that will give you a vintage and laid-back look.
3. A Bucket hat
Bucket hats are here to stay! Whether the sun is out or not, a bucket hat will always look stylish. Moreover, a bucket hat will go most of the outfits and will also protect your hair from getting ruined because of the rain.
Moreover,  if you are having a bad hair day that most of us do have on a rainy day. Thus, a bucket hat comes to your rescue.
4. A Sling Bag
On a rainy day might need some stuff to carry around, and a sling bag will come in handy. Moreover, a sling bag also looks fashionable and is easy to carry around compared to bulky handbags and tote bags.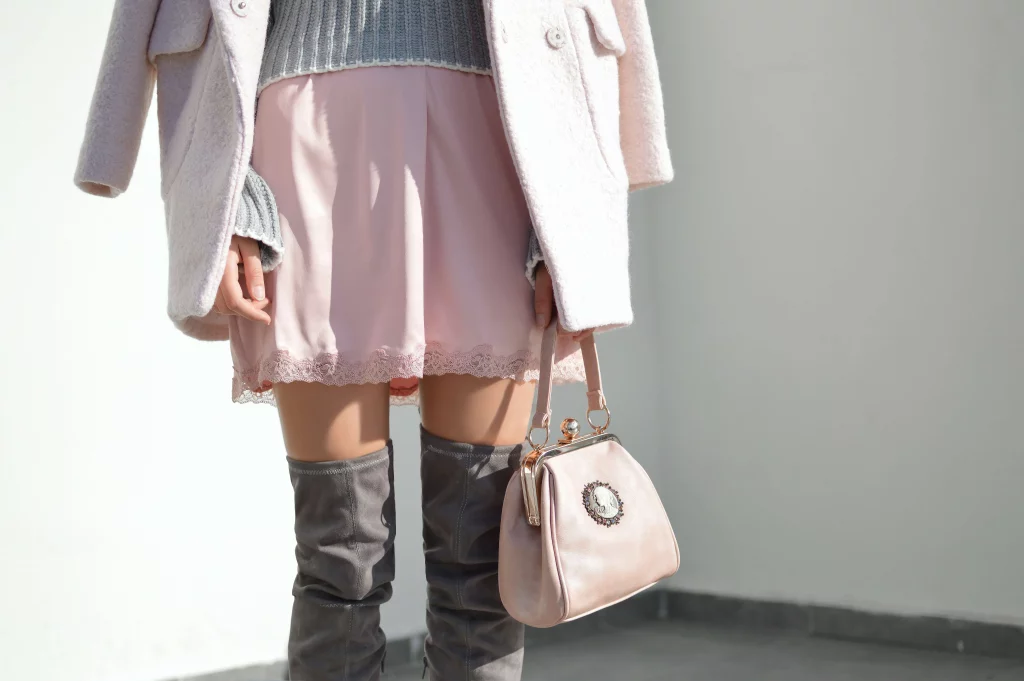 Sling bags also come in various sizes and colors you can choose according to your style preference. Moreover, you can opt for a waterproof sling that will become your best friend this rainy season.
5. A Translucent Raincoat
On a rainy cloudy day, a raincoat is a must-have. It will protect your perfect outfit from spoiling and keep you dry as well. You cannot afford to step outside on a cloudy day without a translucent raincoat.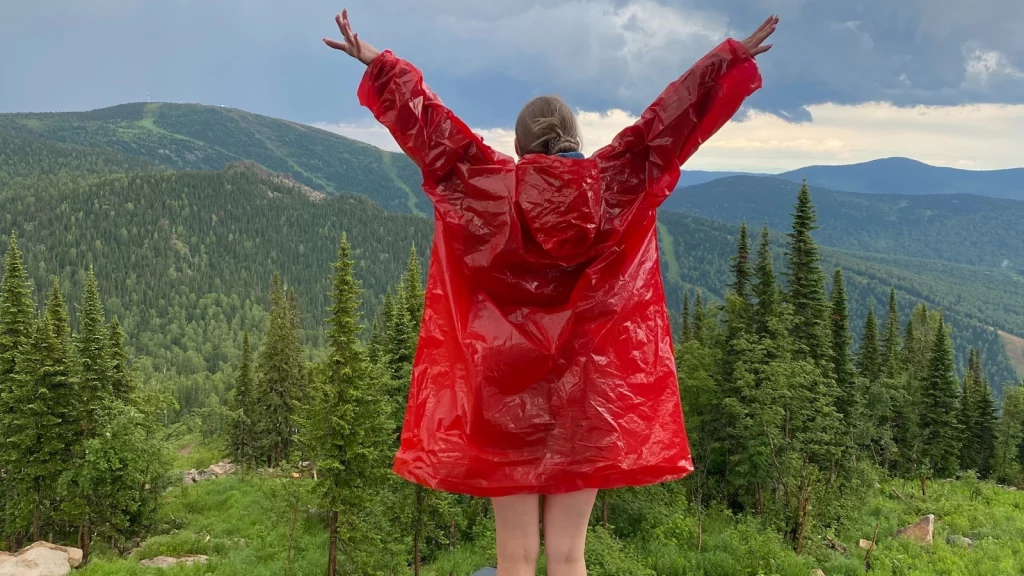 However, you can pick any funky and vibrant raincoat that will add a pop of color to your whole outfit.
6. Baggy Jeans
Oversized outfits are trending everywhere. However, an oversized outfit can look shaggy and ill-fitted if not styled properly. Hence, you should maintain a balance while dressing and styling an oversized outfit.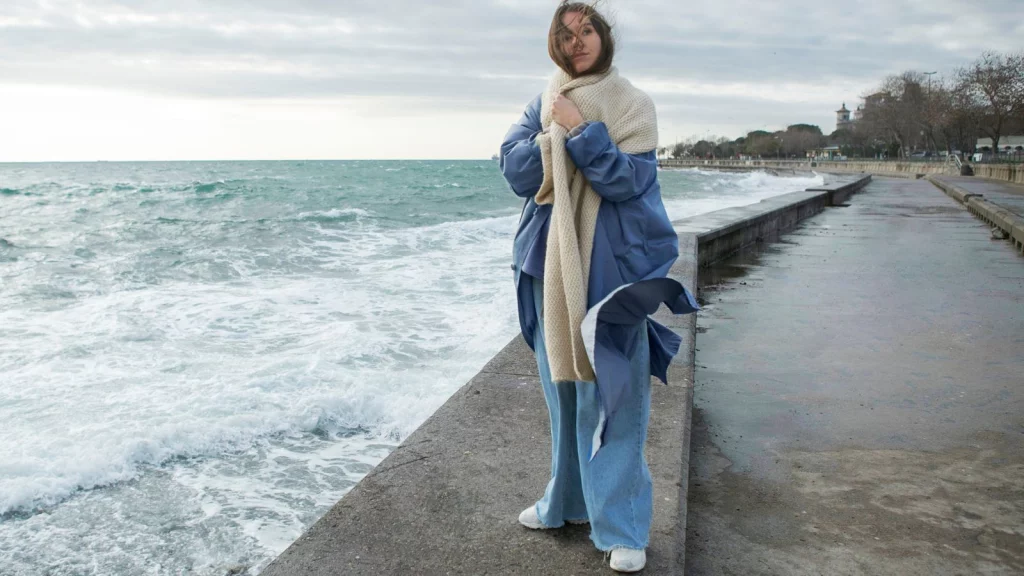 Baggy jeans will ensure you look trendy and fashionable. Moreover, there are plenty of options that you can pair with. I will recommend picking a crop top or a body suit to look structured and maintain balance in your outfit.
7. Layering
Layer on layer is the best way to stay trendy and yet cozy. You must have seen many celebrities carrying layer-on layer. Moreover, you can pick select according to your style preference.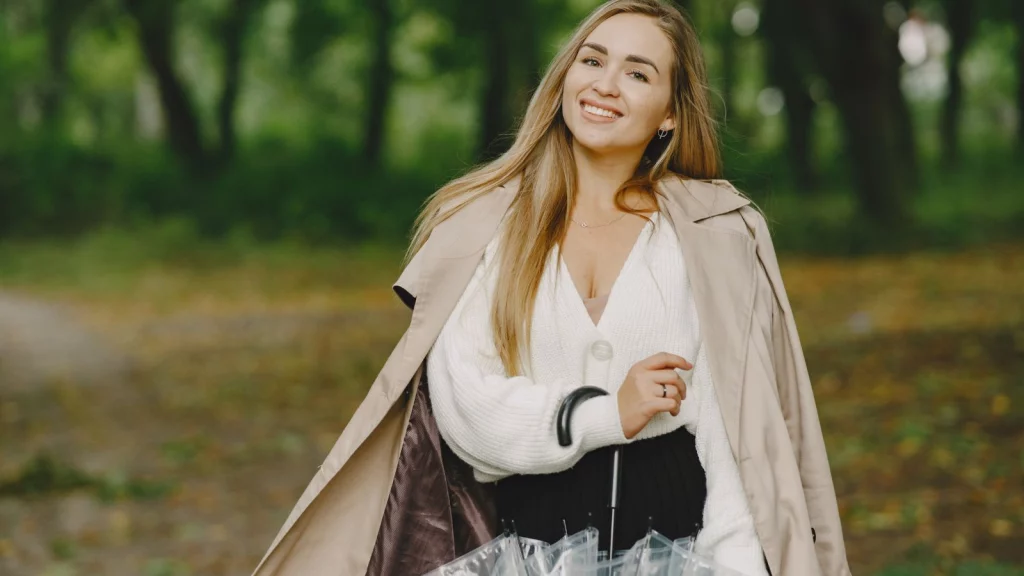 If you are someone like me who get under the weather pretty quickly, this style can be your savior. My personal favorite is layering a trench coat over a jumper so I can keep myself warm and yet look stylish even when it rains heavily.