Have you recently started dating the man of your dreams? Lucky you! I know how hard it is to find the perfect man as your better half. Now you must be in that phase of your relationship where you are going out together for dates, luncheons, dinners, and movie nights. And always confused about what to wear to impress your boyfriend.
Don't worry, I understand you, my friend, so I have mentioned a lot of cute girlfriend outfits ideas that will draw your boyfriend's attention towards you. From baggy loose shirts and pullovers to straight body-hugging dresses, I have covered all the outfit trends to make them suitable for all.
Next time your boyfriend surprises you with a romantic evening, surprise him back with your new look. Without further ado, let's get straight to the OOTDs. 
Cute Girlfriend Outfits to Look The Best
Girls, you are going to love this specially curated list of girlfriend ideas that you are definitely going to adore. 
Accessorize Your Plain Black Dress 
A little black dress is always a hit if you are going out with your partner at any hour of the day. Usually, you will find a majority of girls pairing it with jewelry, designer bags, statement necklaces, or scarves.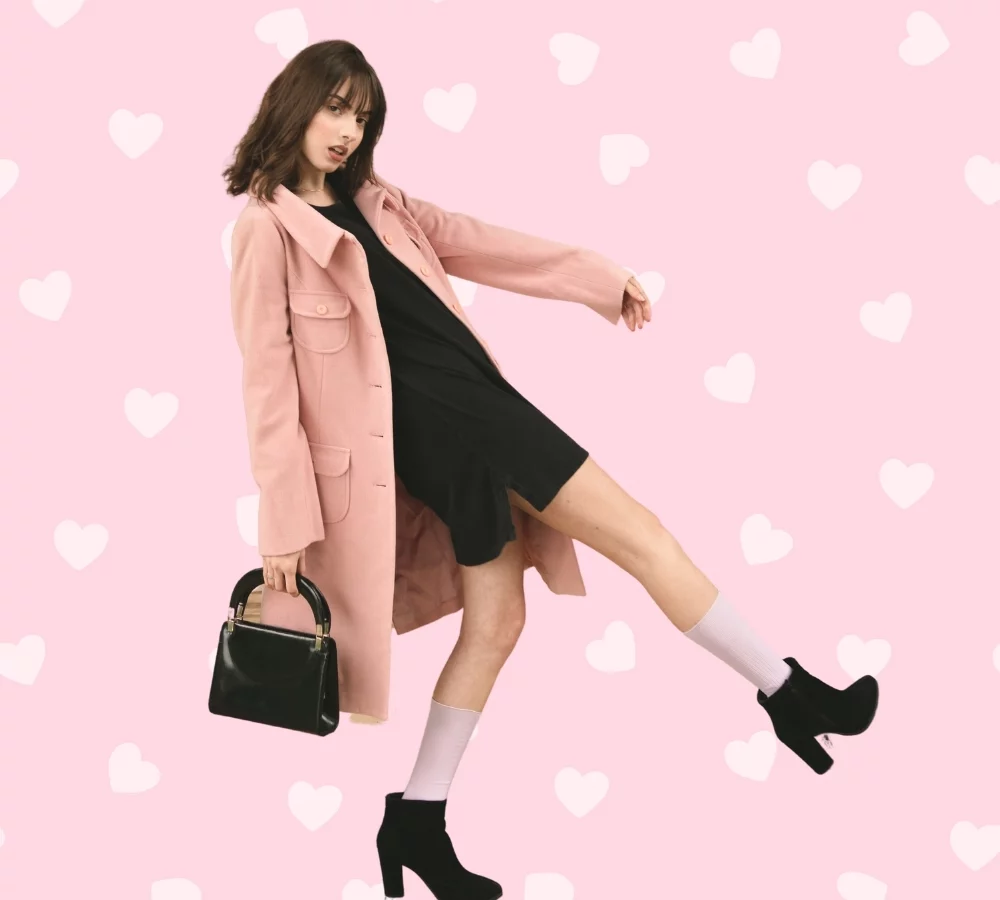 However, if you want to look different from the ordinary, club your black knee-length dress with solid-colored trench coats, boots, bags, and more. To add a cherry to the cake, simply put on some dewy makeup and play with textures and layers.  
Keep it Casual 
Floral prints, denim shorts, black skirts, canvas pairs of shoes, and loose hairstyles are essentials to an everyday kind of attire. Plus, this cute girlfriend outfit will make your boyfriend fall for you at once.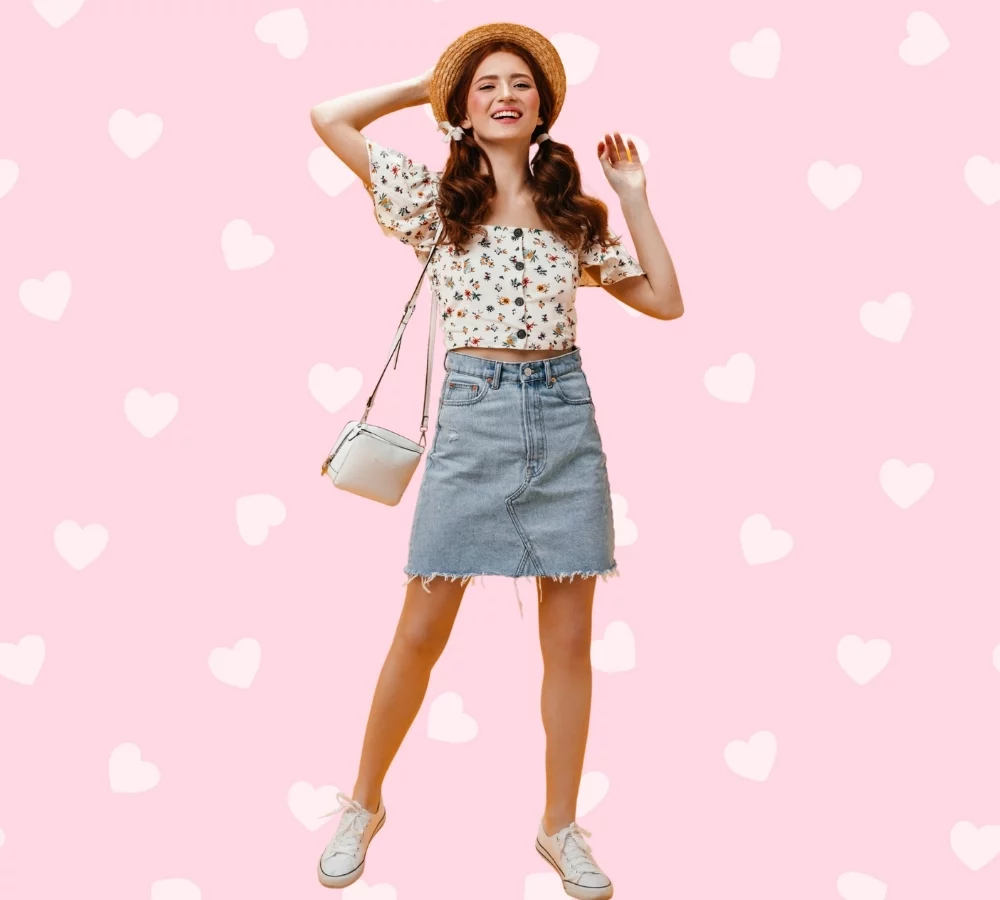 If this is your style, choose a button-up floral print crop top, a jute hat, and denim to follow the trend. However, my friend, it is important to note that it's easy for casual looks to look very plain and not so stylish, so choose this as a normal meet-up with your lover. 
Overall Denim
As the famous and luxury fashion designer Giorgio Armani said, "Jeans represent democracy in fashion." It is needless to say that anything denim is comfortable and evergreen. Whatever fashion trends may come and go, denim prevails above all.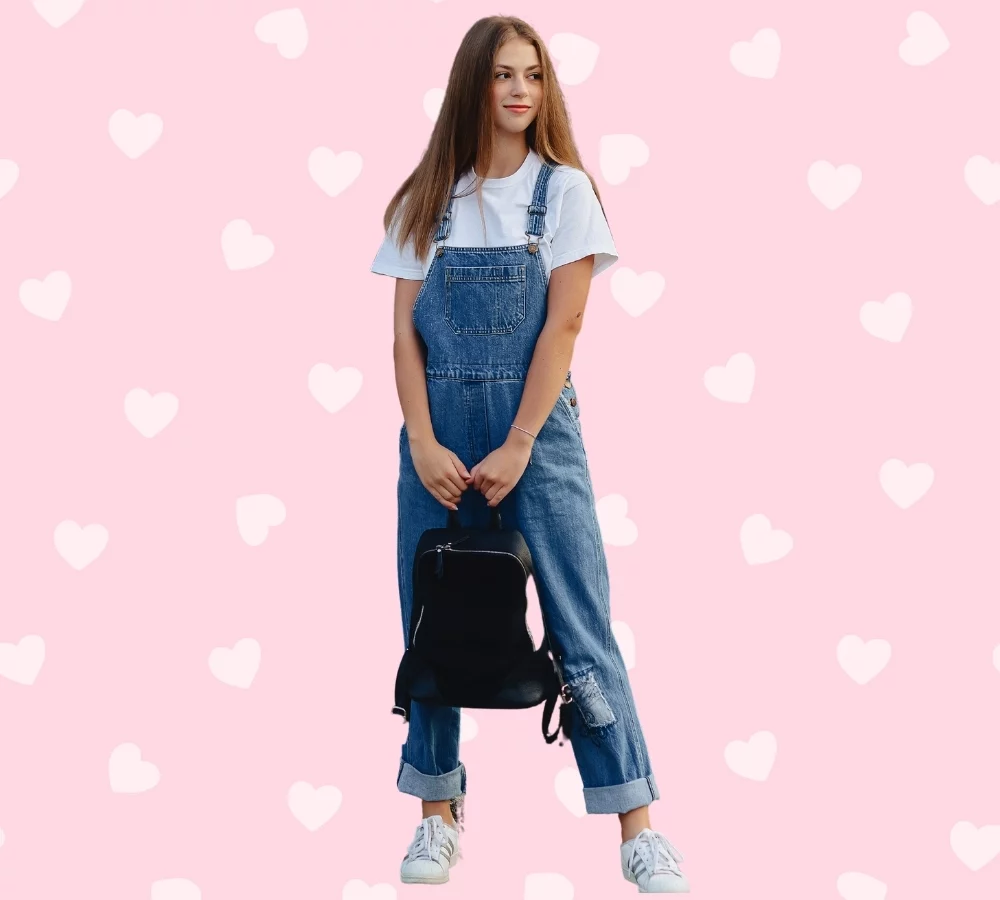 Plus, the benefit of owning either a good quality pair of jeans, dungarees, short skirts, or any bottom is that you are going to not only look cute but a cool babe too. 
Tulle Gloss-Over
Recently, tulle has gained immense popularity, and this a la mode fashion trend is not only seen on fashion weeks but generally, too. If you are confident in trying different styles and textures, wearing tulle knee-length skirts is perfect.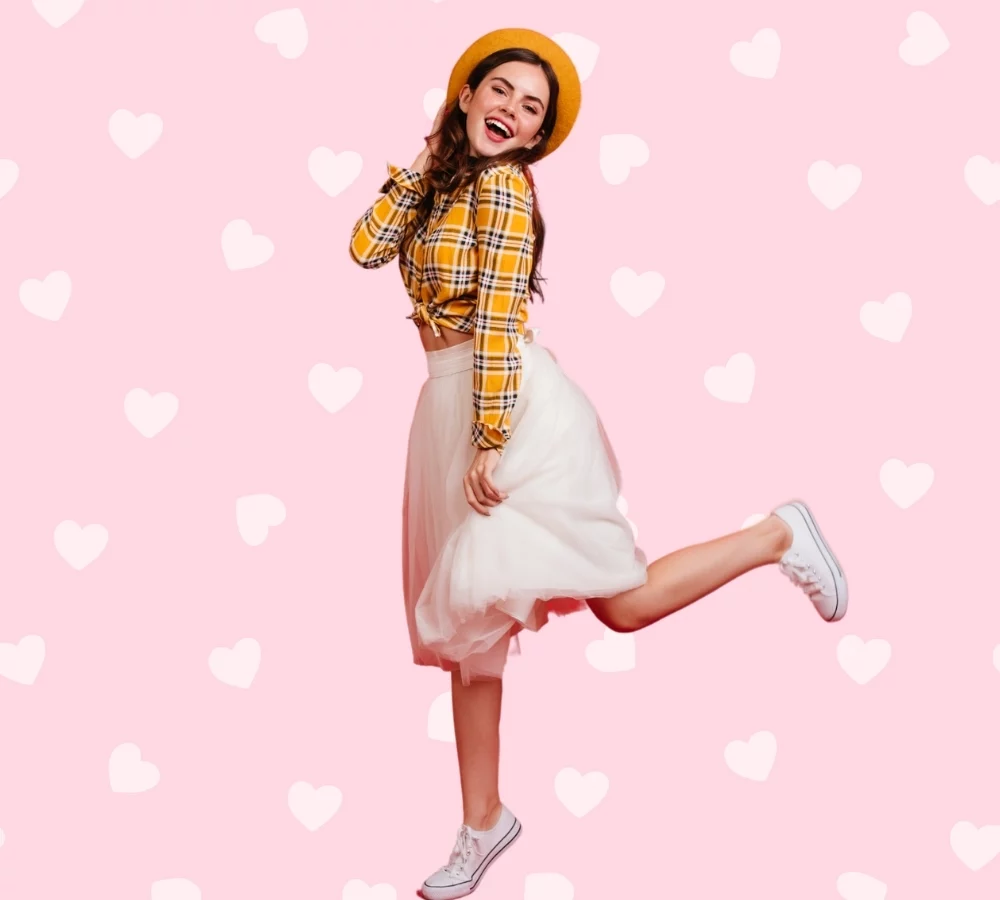 Imagine wearing a sheer off-white skirt, checkered cotton blouse, block heels or tennis shoes, and a fancy hat that will make your boyfriend see you as his cute girlfriend. Try out and see for yourself. 
Be a Beachy Dressy Babe
The cutest of all the girlfriend's outfits is wearing heels and a short flowy dress. Boyfriends absolutely go weak in their knees after seeing their girl in something so adorable. Polka dots, solid colors, ruffles, shorts, cuts, ruffles, sleeves, and more add the missing puzzle of being perfect cute girlfriend outfits.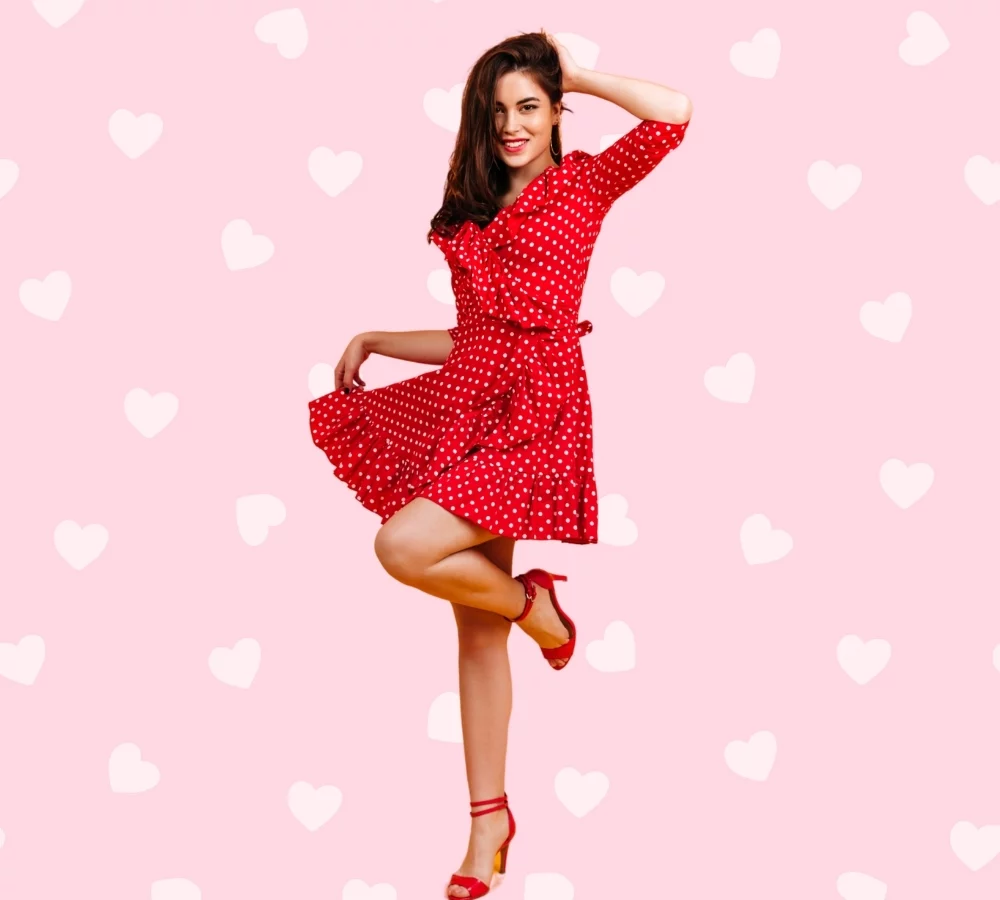 Also, more than anything else, you can style your OOTD with wavy curls and a little pair of earrings and not miss every girl's favorite winged eyeliner. 
Corset & Cute
The mere definition of cute is different for different females. This is why a corset can be paired exotically with either pajamas, leather pants, kitten heels, or even boots, for that matter. 
Additionally, I couldn't agree more with the famous actress Cate Blanchett, who once said, "I'm one of those strange beasts who really likes a corset." Furthermore, you would now see that corselettes have not only entered mainstream fashion, but women folk comfortably adorn this style of fashion.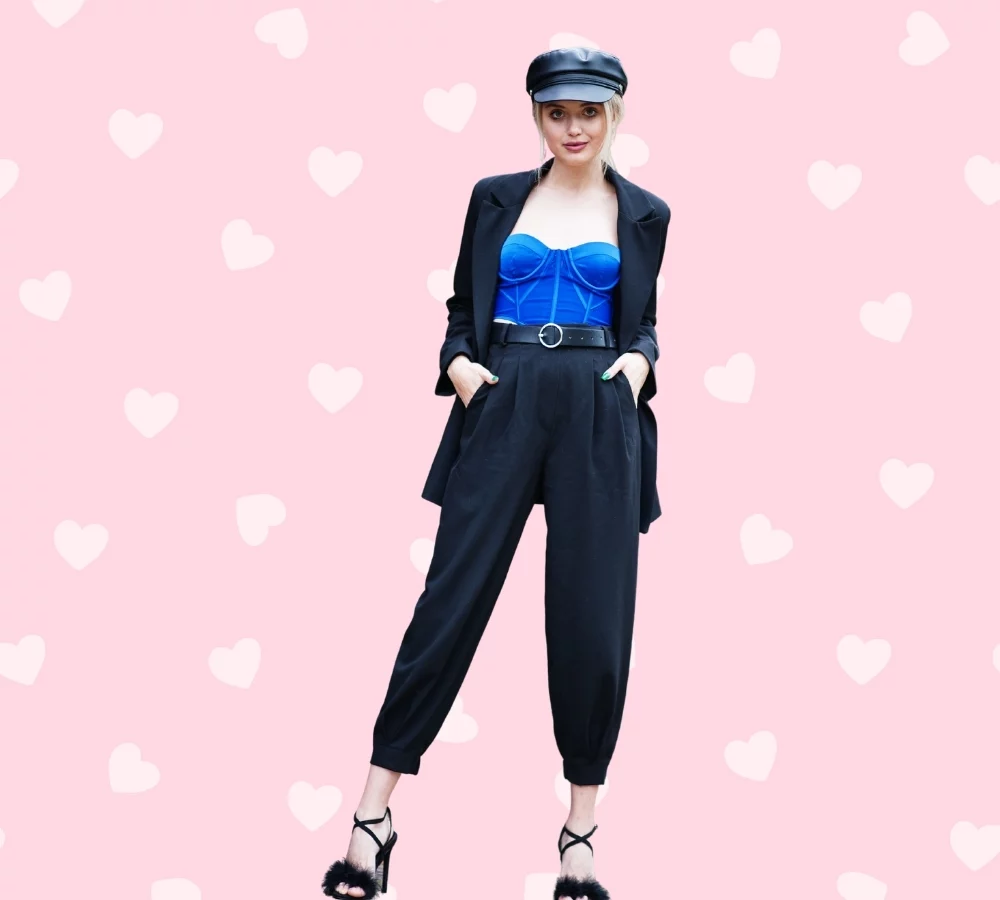 Therefore, if you like to flaunt your neck and especially your torso part of the body, the corset will accentuate the curves and define the perfect areas. It is definitely cute and badass, I would say. So, why not? 
Never Go Wrong with Metallics 
Do you dream about yourself looking all fashionable and radiating cutesy vibes? I am sure you do it just like any other girl. One of the oldest retro trends that have resurfaced very recently is Metallic dresses. 
At first glance, they can be a bit overpowering for a few of us, but if you have the tricks to style metallics carefully, you are going to steal the show. A perfect party dress, themed costume, or date night outfit.
However, Missy! Note that one of these cute girlfriend outfits can look absurd if you overdo it. Always pair it with either no or less minimalist jewelry, bold-eyes makeup, and nude lips to leave an adorably indelible imprint on your lover. 
Go Oversized Top to Toe
Personally, one of my favorite girlfriend outfits is not only unique but extremely hard to pull off. If you think you can just put random loose cloth pieces without giving much thought, you may make a fool of yourself. 
The best you can do is to check what is going to flatter your body shape. For a cult-favorite dress idea, you can go for a shoulder-drop long coat styled upper. As far as the lower ones are concerned, you can either skip them or choose an extra wide pair of pajamas that does not give a night suit feel.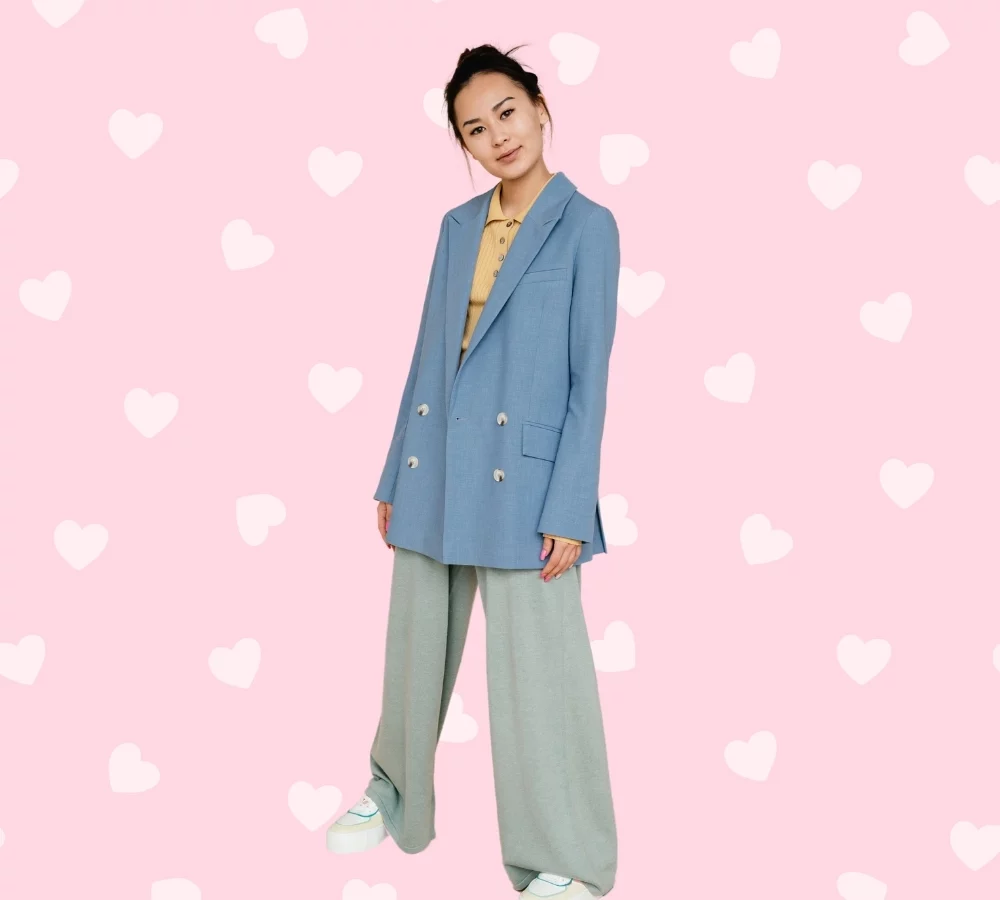 Also, a messy bun, flushed and blushed cheeks, "no-makeup" makeup, and sneakers go very well with this super comfy attire. 
Co-ord Sets
Well! This style of OOTDs is not a secret anymore, as we are sure to have something or the other in our wardrobes. Most of the time, women tend to choose the same printed top and bottom that is really hassle-free. 
Amusingly, it's a stressful decision-making moment for girls when it comes to selecting what to wear when going out, not only with their boyfriends but generally, too. Half of the work is already done if we have an already set of clothes in our wardrobes. Isn't it?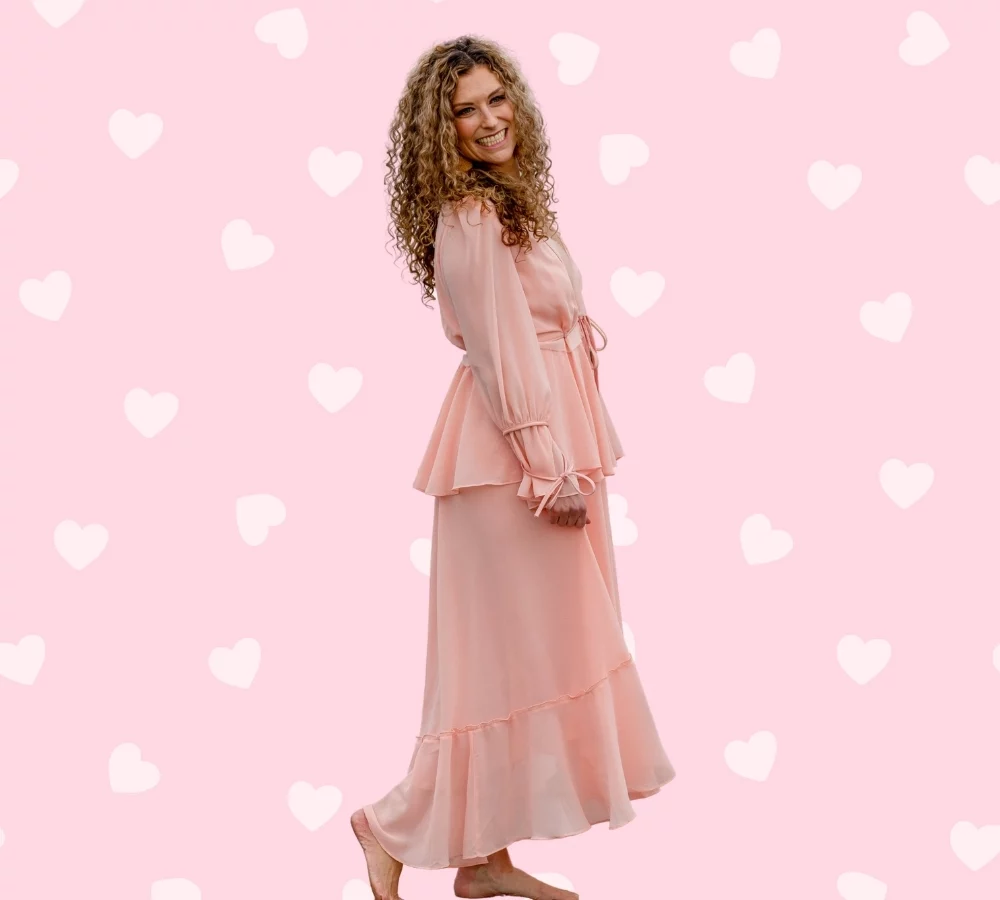 No, they don't look boring; in fact, they look perfect if you style and choose the best. Moreover, the safest bet is to choose long pastel-colored skirts with the same comfortable top. (It can never go wrong!) After all, boho-themed clothes never go out of fashion. 
Bottomless? 
Relaxxxxx girls! By bottomless, I don't mean going out without wearing a bottom (HAHAHAHAHAHAHA). If you are a chill lover, this is one of the perfect cute girlfriend outfits that can be a shadow of your personality. Also, we have occasionally seen girls preferring loose long shirts, with very short denim wear.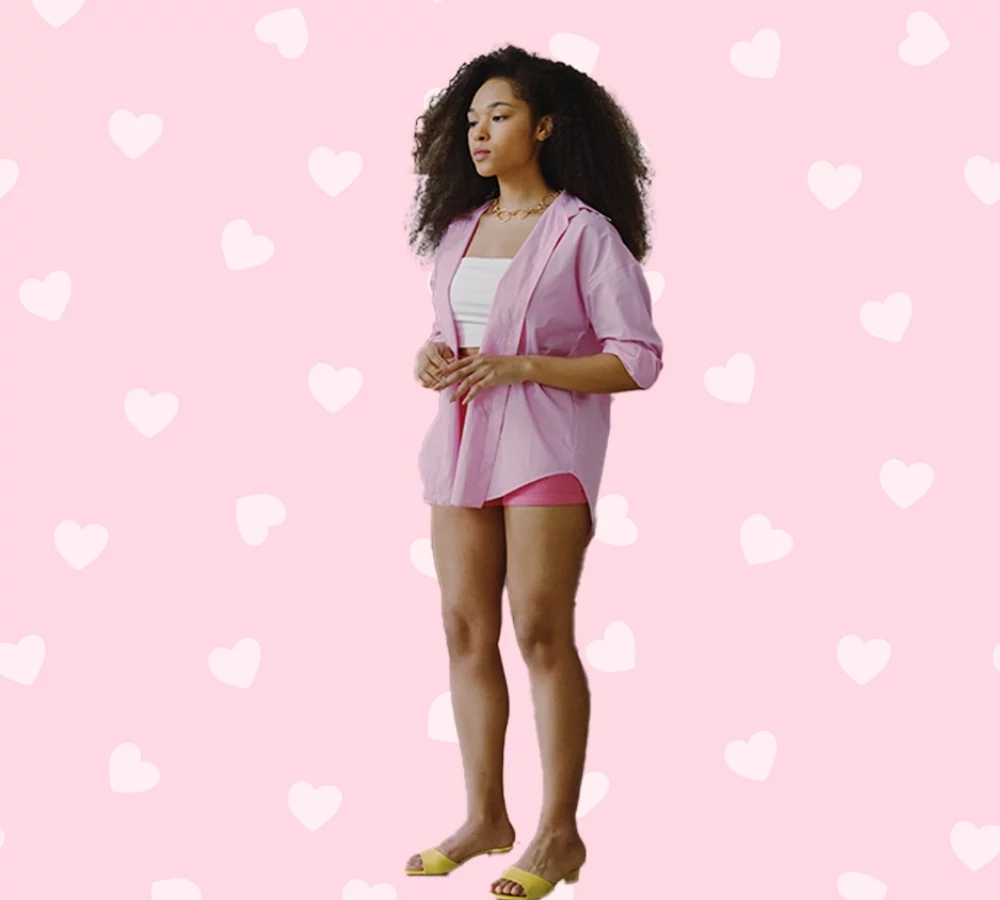 If you want to let it loose more, don't button it up, maybe tie a knot at the side and pair it with a tank top. It looks so beautiful and relaxed. Be it a luncheon or an evening date with your beloved; you are never going to look out of the place. 
Jeans & Jackets
The last on my list of cute girlfriend outfits are styling any blue-denim jeans with denim jackets. Yes, they are not that stylish for some, but if you like not to take a risk, jeans and a jacket are going to save you.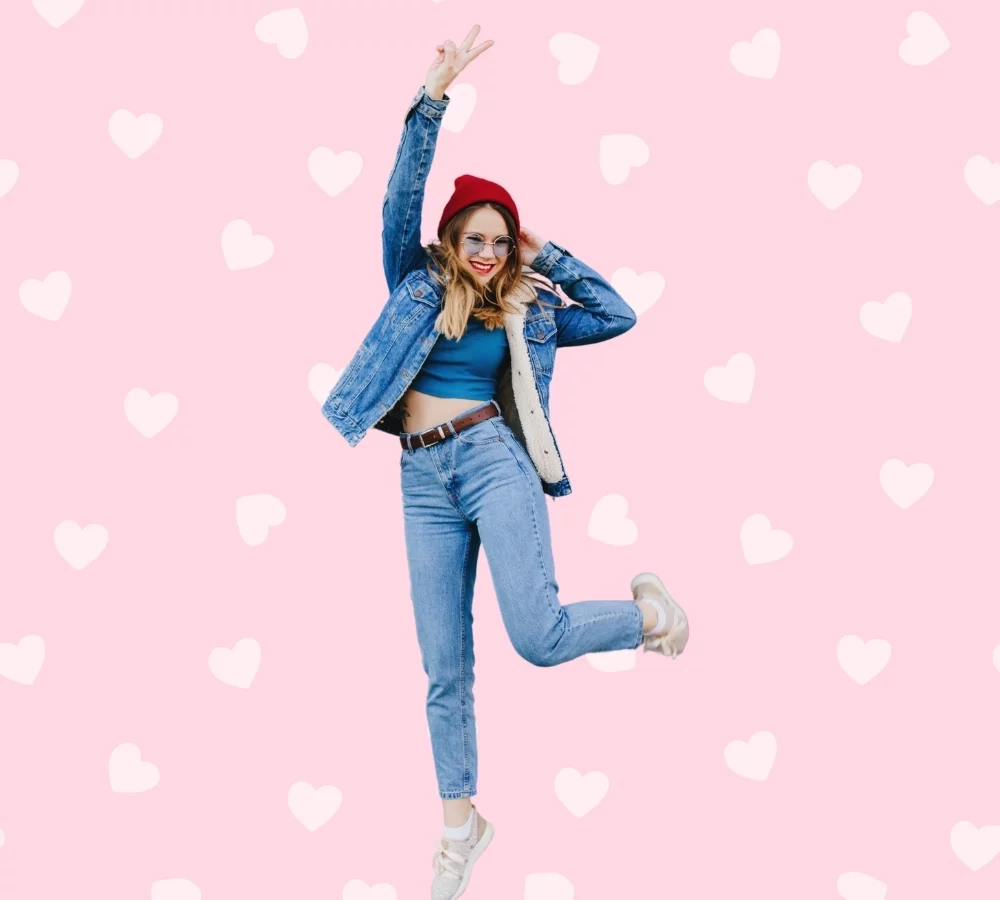 And who said you couldn't decorate it according to your accessory preferences? You can pick a hat or cap from the rails, wrap your neck with a scarf, or adorn a stylish watch. 
The Bottom Line
Voila! I hope that all these cute girlfriend outfits ideas for your next date have helped you in making a choice. Having said that, it is important to identify all the fashion trends that suit your body shape the best.
Moreover, if you think that copying or forcibly incorporating the latest trends into your wardrobe will make you inclusive into the fashion world. Be confident and simply look cute.