When it comes to church outfits, we just cannot go and wear anything. Church outfits are not only about being fashionable but modest as well. So, what should one do? Try some casual church outfits. 
These are not only fashionable but fit perfectly to the church's standards of modest clothing. Relax, the outfit ideas I am going to give you are not some exotic outfits that are too difficult to wear or find.
You can easily find these in your closet. Perhaps, you might have worn it before without realizing how amazing you looked!
All you need to do is just trust the process. Best outfits come with a lot of experiments. There will be days when you will hate the outfits. But there will also be some days when you will just love the way you look.
So, how to get started? Well, I cannot say that it's simple this time. It might not be. Why? Because when we talk about casual church outfits, it is not something that you will plan a day before, right?
Moreover, when there is less time, the chances of going through the trial process are less. But if you have a basic idea about how to move forward with styling an outfit. It would be a lot easier.
So, that being said, let's dive into the topic.
What are You Supposed to Wear in a Church?
Now, the biggest question is, what should people wear in church? Does it mean that we are not allowed to wear fashionable clothes? Well, it's not completely a lie.
I'll tell you why. Nowadays, the fashion industries are only about skin exposure. Fashion industries have set some bizarre fashion goals that most people cannot actually wear.
Moreover, the moment I say modest clothing, people think that it's boring and not something that the crowd will look up to.
But the reality is a lot different than you think. Modest clothing is also fashionable. You just haven't discovered how to style it yet. 
You can wear anything which is not too much skin showing. I would suggest you avoid short dresses and sleeveless tops. Furthermore, if you are going for jeans, avoid skinny jeans. 
Even if you are wearing skinny jeans, pair them with the right top, and you are good to go.
All Pink Casual Church Outfits
It is one of the best casual church outfit ideas. No, it will not look too bright. You just need to choose the right pink. If you go and deliberately choose something bright to wear, Then you might regret it later.
I'm not saying that you cannot wear anything bright to church. The church has no color restrictions. But we always keep it less tacky. Something that looks subtle and peaceful. 
Though I will not recommend this in the winter, for summers, it works quite fabulous. So, here is the process.
Grab your powder pink or baby pink skirt and a shirt that is another subtle shade of pink, and pair it with brown pump shoes or boots. You can also go for the black one if you don't have a brown one.
Furthermore, make sure that it is a below the knee skirt, only then it will work. Yes, we are not showing our knees today. 
If you are wearing makeup, then don't go for anything bright. As you are trying to create a subtle look. Nude makeup would be the most suitable one for this outfit. You can go for a matching hairband as well. 
Moreover, if you are trying to wear this outfit in winter, I would recommend wearing some warm leggings and an overcoat. No worries, it will not snatch the spark of your outfit.
Stunning Brown Outfit with Black Shoes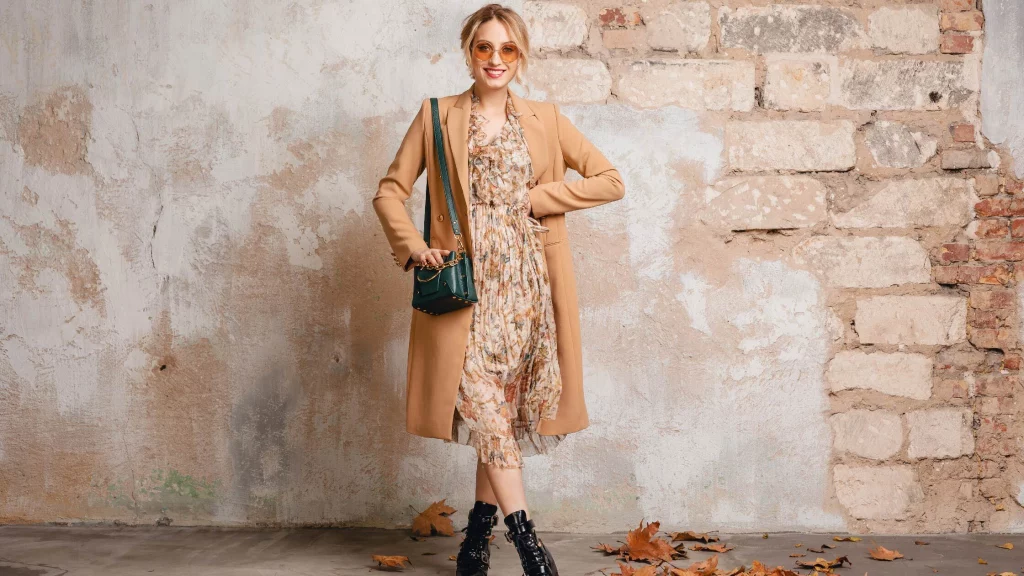 Now, here comes the myth-breaking part of casual church outfits. A subtle look does not always require solid colors. It can be flower prints or anything. 
Think about it, last time when you visited the church, did you see everybody in plain and one-color outfits? No, right. They were wearing whatever they wanted to. But few of them took it too far, and you are also one of them who was frowning, isn't it? 
Yes, our goal is not to be someone people will frown upon. But we also need to do justice to our clothes. 
So, if you have a sleeveless floral print one piece which is light and gives you sunny vibes. Go for it! But wait, add certain things to make it more presentable.
Sleeveless would not look too good for a church outfit, so you can put on an overcoat or a cardigan, whichever you like, according to the season. 
For shoes, you can keep the watching game on by pairing them with brown pumps but creating a contrast with black boots will just steal the show. 
Casual Church Outfits with White Pants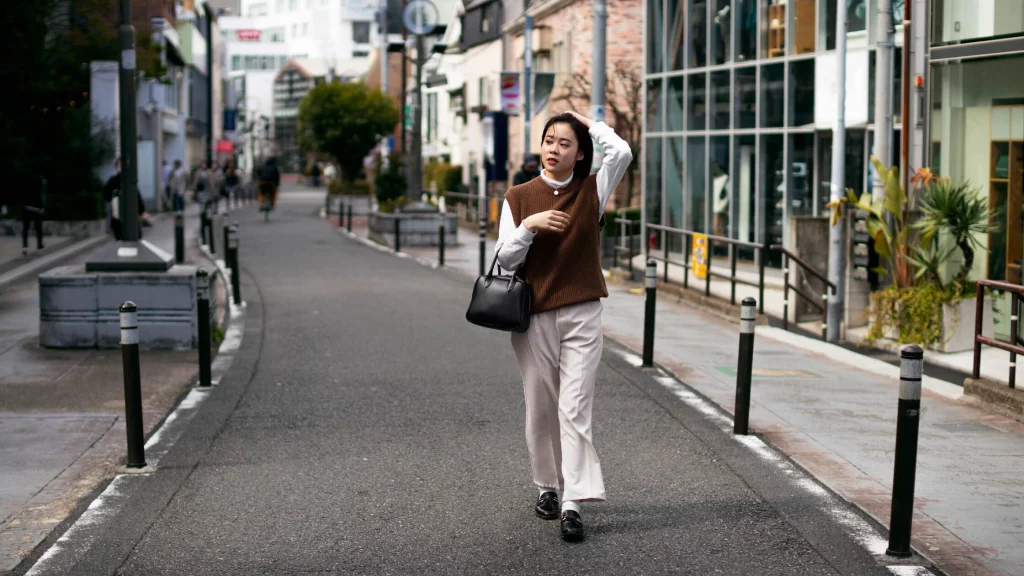 Now, not all girls are into skirts or dresses. Some of them just like to keep it simple and something that needs less adjustment. As we are talking about more manageable clothes, what can be easier than jeans? 
Winters are here. Everybody is not at all interested in wearing skirts or dresses. So, when you are running late for church and need something quick yet stylish. Those white or cream pants that you bought long ago but didn't get a chance to wear can be your savior. 
Choose anything darker to pair with it. The chocolate brown sweater would suit it. What else? What about a simple gold chain? Yeah! Looks stunning!
Casual Church Outfits for Moms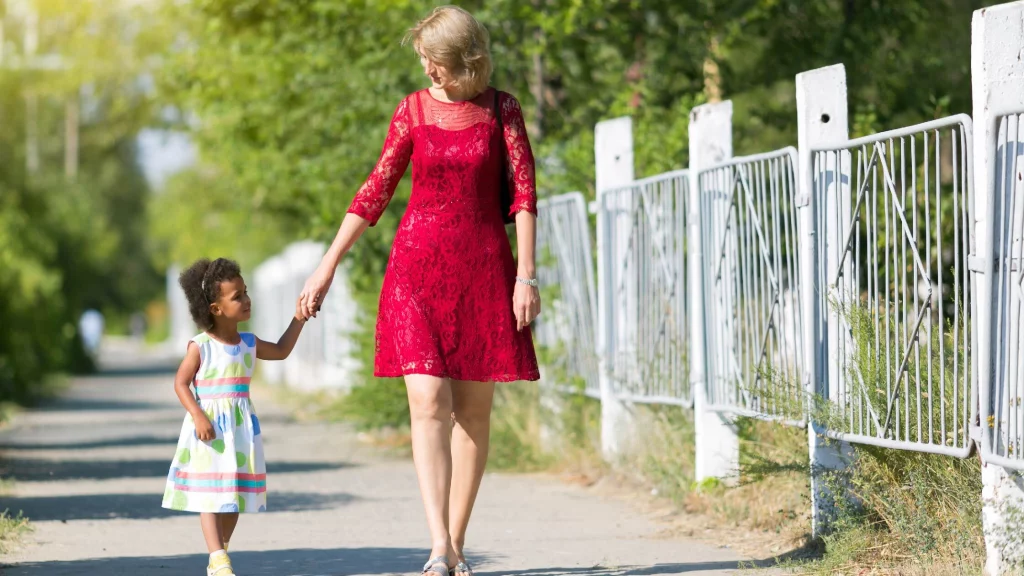 Moms don't have that much time to spend on their clothing. They need to get their toddlers ready before thinking about them. In this scenario, thinking about a good, stylish outfit is nothing but a dream. 
But you can make it happen if you pay a little bit more attention. I know you are tired of covering yourself with the cardigan because you didn't get time to style your outfit properly. 
So, this time when you are running late and thinking of what to wear, grab your one-piece with long sleeves. A pair of subtle heels and wrist watch and you are good to go. 
If you still have some time, don't forget the pendant.
Two-in-One Church Outfits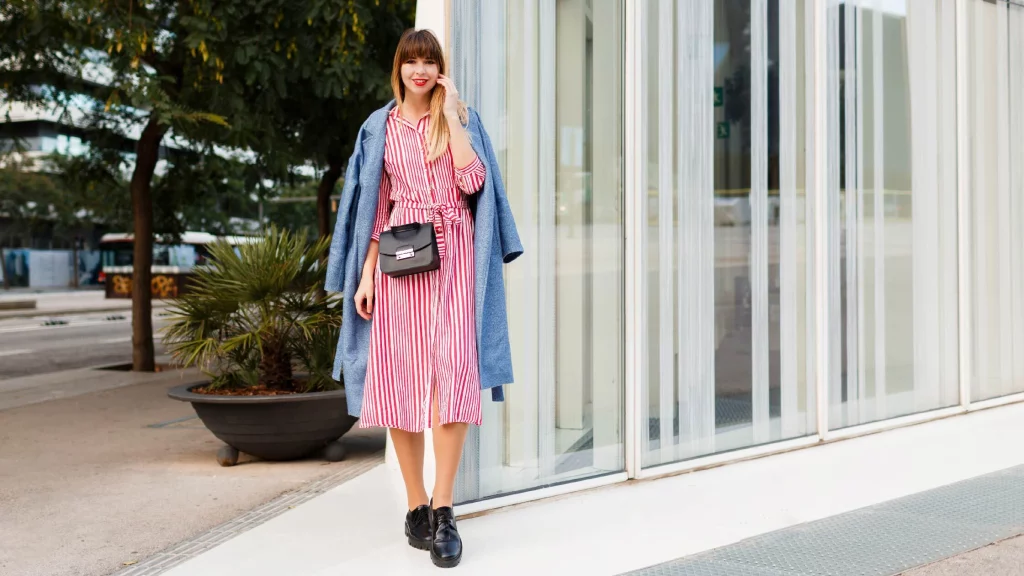 The outfit is not two-in-one, but the situation is. To be honest, how many times have you canceled your church visit plans because you had to go to meet your friends? 
But this time, you can enjoy both the events and the places by choosing the right outfit. As 
wearing too subtle for friends to meet would be boring. Let's mix things up. 
What about a dress that has both one bright and one subtle color? So, what about a frock with bright stripes, a dark color overcoat, and heels or sneakers, whichever you like?
Keep your hair open, and you are ready.
Casual Church with Black Turtleneck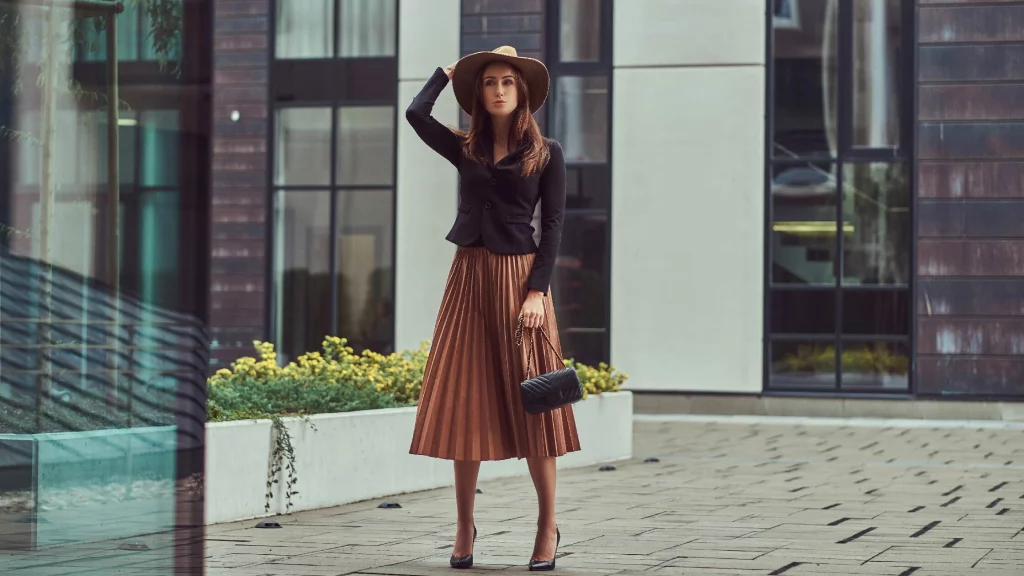 No matter where you are going, a black turtleneck is a forever style statement. But make sure that you don't overdo it. Remember, the subtle theory. Yes, we need to reach that point.
So, how are we going to do that? Wear your turtle neck, and grab a skirt. It can be anything white, copper, rose gold, or anything that creates a contrast. Now, what goes for the shoes? You can either go for black heels or match them with the skirt.
Don't forget the gold necklace and earrings. Keep your hair open and alive. If it's chilly outside, then an overcoat will enhance the look even more. 
Handbags are a must when it comes to skirt outfits. Go for a neutral-color bag. Black suits the most.  Don't go for flats; they might degrade the elegance of the look. 
Fully Covered Casual Church Outfits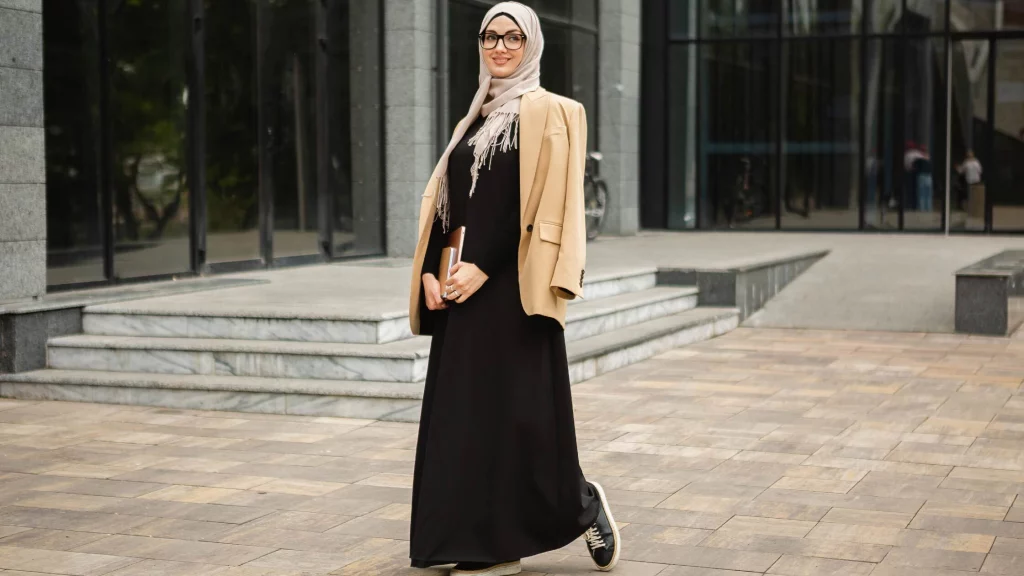 If you move toward more modest clothing. Though it looks like the Muslim religious dress called "Burkha," it is a dress. 
In winter, when you just don't want to wear anything fancy or something that needs too much effort. Grab your black maxi dress. In winter, you can switch to anything with full sleeves and a scarf. 
As it is an all-black outfit, Make sure your shoes and handbag are white or something shiny. This way, you'll look stylish and modest at the same time.
And yes, it is possible to cover yourself and steal the show. 
Skinny Jeans Outfits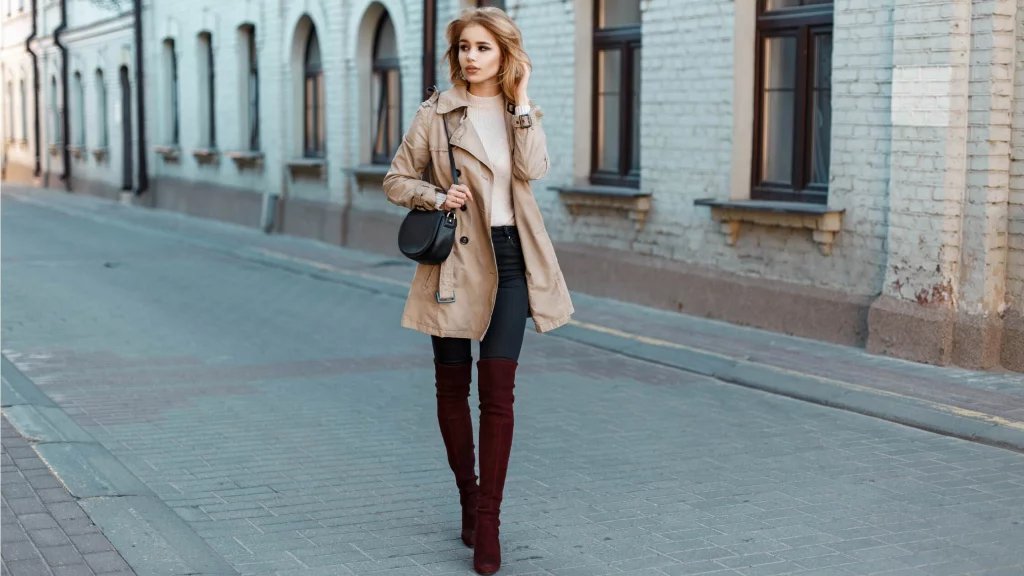 Though Skinny jeans are not on the list of casual church outfits. But you can still wear it. So, all you need to do is just pair it with the right clothes.
If you are going for skinny jeans, you can pair them with an oversized top. Moreover, if you are not a fan of baggy clothes, long tops can also work.
In summer, it might be a little bit difficult to style this outfit, but winters are the most suitable season for this. 
As winter has started, I'm gonna show you how you can wear this outfit this very season.
Always remember color contrast is important. If you have a black pair of jeans and it's black. Congrats, you are almost there to create a stunning outfit. 
Okay, now comes the top. I think an off-white top, or a baby pink one, will just look amazing. To finish it up. Pair it with a black overcoat. 
Plan your jewelry according to the top color. But go for shiny ones. Moreover, nothing can be better than ankle boots. 
Wait, let me think about what else we can do. What about a hat? Yes, it's the cherry on top. 
White Church Outfits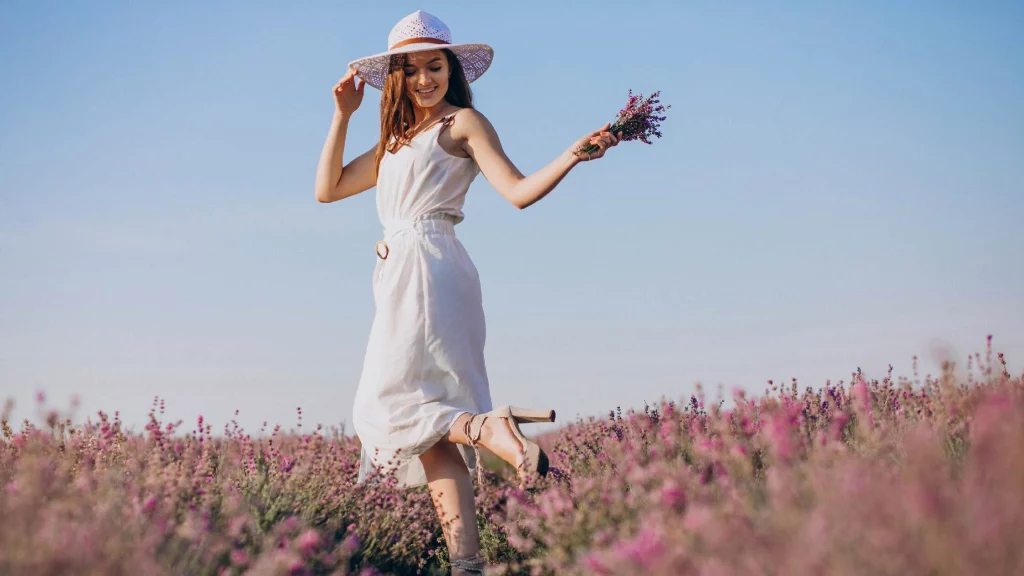 It does not matter what kind of outfit it is; if it's white, nothing can beat it. The color of peace is also pretty stylish. 
Imagine what you would wear on a sunny day when you are planning to go to church and go on a coffee date later.
I would wear a pretty knee-length dress and brown or black heels. Colorful necklace. A wristwatch. 
Talking about hairstyle, a half ponytail or open hair would work the best. I would keep the makeup basic and minimal. I would let mascara do the magic. 
What else? It's a sunny day, right? Then how can we forget a hat? Unlike the contrast. Everything about this outfit would be in perfect balance. The entire look should resemble the sunny day we are describing.
No red lips, no statement lashes. Only showing nature and keeping it as real as the sun. Even if you don't have a white dress, your white skirt and white tee can do the same magic. 
Just perfect balance and a little bit of patience are needed. You are a great outfit designer; just give it a few minutes, and that's it; now you just need to stop the gazes.
Business Casuals as Church Outfits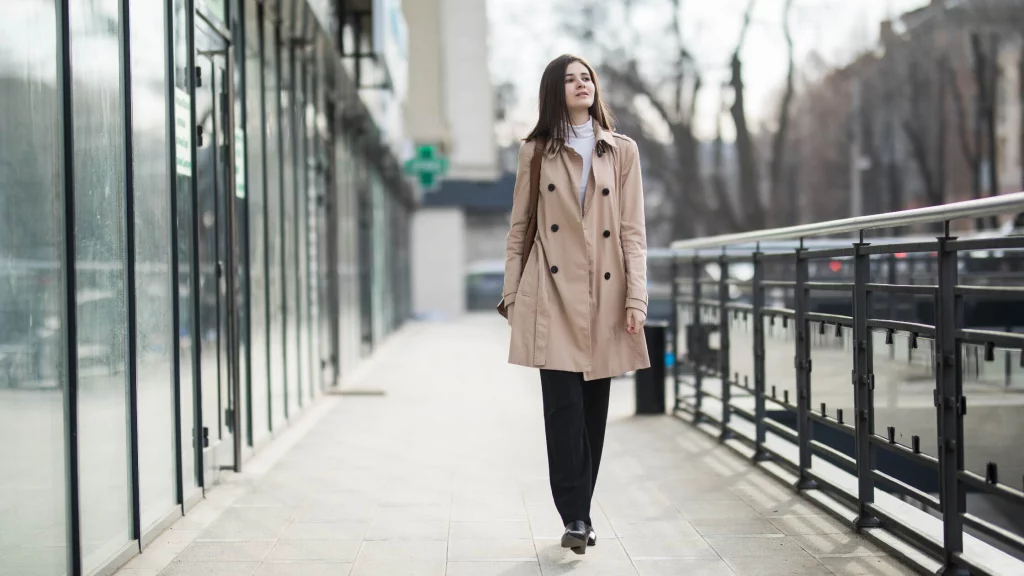 I know sometimes our busy work schedules don't let us focus on our religion and spirituality. But one mistake we always make is that we never include it in our schedules.
If you are one of those who are managing to make time for God, we are here to make it easier.
No matter what the occasion is in your office, business casuals always stunning. Grab your black business pants and white shirt. Finish it with an overcoat if it's chilly. It is modest and suitable for your office as well.
Ending Words
See, it does not matter what you wear, just make sure that you are happy after wearing it and it makes you confident. You don't need to wear the outfit that your colleague wore. 
Furthermore, you don't need to buy brand-new clothes. All you need is your very own clothes and your sense of fashion. Even if you don't know anything about clothing or fashion, google is there.
Explore it and kill it. Perfect fit or oversized outfits, the right balance, can help you achieve your desired look pretty easily, and who knows, you might end up becoming a fashion blogger.