Moving out at 16 is like flying, only after a few days of training. As soon as kids turn 16 or are about to turn, the entire family wants the children to live and survive independently. (Children wish that too!) However, can you move out at 16? It is something feasible.
Usually, in children's minds, moving out of their parent's homes means freedom, house parties, friend sleepovers, traveling to your dream destinations, and unrestricted boyfriend/girlfriend night stays. (I don't mean everybody, though!)
I don't want to be a mood-spoiler buddy, but this unbelievable and nearly-perfect life is not real. Work and home responsibilities will not let you indulge in these things so easily. (Not scaring you, but true!)
As far as protective parents are concerned, they push their kids in order to make them strong and independent. At times, when their children get unreasonable and spoilt brats, parents are left with no choice but to punish them by kicking them out.
Well! Both perspectives have been covered here, and now let's come straight to the main crux of the topic and answer whether " can you move out at 16 or not?" The simple answer is "YES," but it's not as easy as it sounds.
USA's Legal System About Moving Out at 16
Legally speaking; unfortunately, there are not a lot of legal avenues one can explore while moving out at 16. As you might know, the legal age to become a legal adult is 18 in the United States of America. That means that till you're 18, every major decision in your life needs the consent of your parents.
The most common method to get rid of this is to go through the process of emancipation. Well! Emancipation is the process of ending the legal authority that a parent has over their child. After emancipation, the parents are not liable to take care of you, nor are you accountable to them.
You must keep in mind with this new set of "freedom" along comes to some responsibilities as well. For example, You would need to get a job and prove in court that you are able to sustain yourself. In fact, you must be able to provide for yourself in the eyes of the court to get emancipation. (I told you, not so easy!)
There are three methods of getting emancipation – 
 Getting married. This method requires the permission of the parents. 

Enlisting in Armed Forces. This method requires the permission of parents, and the Armed Forces must accept you.

Getting a certificate of emancipation from a judge. This method does not necessarily require permission from parents, but it has some other requirements that need to be fulfilled before a certificate of emancipation can be attained.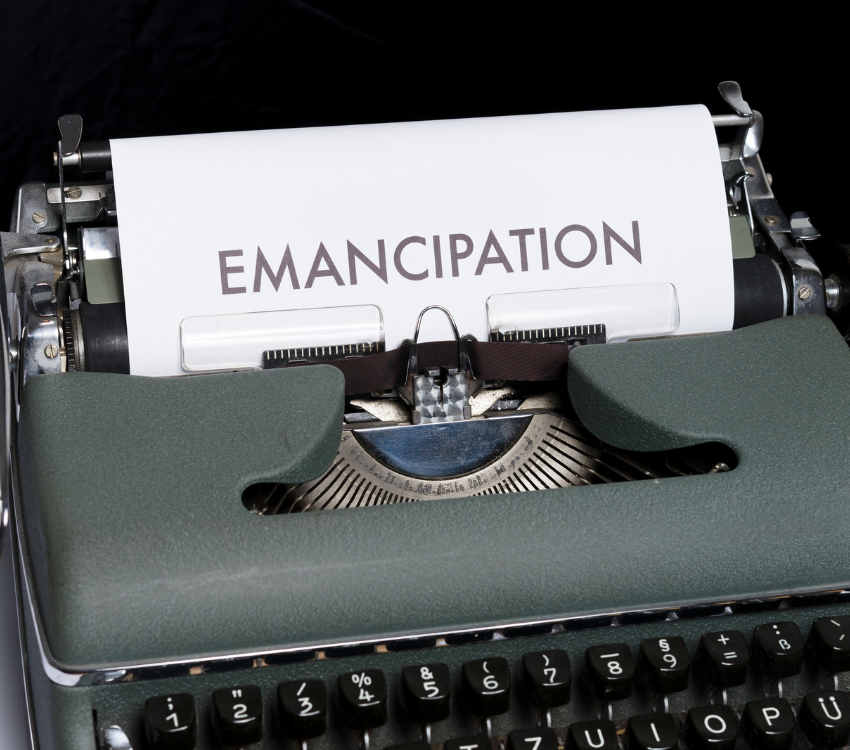 Now, let's go ahead and look at some of the requirements you need to fulfill in order to get the certificate of emancipation.
You must be at least 14 years old.

Also, if you do not want to live with your parents and/or your parents do not mind you moving out of the house.

Additionally, you are able to provide for yourself. (

Basically, have a job!

)
The easiest way to get emancipated is obviously with the consent of parents. As we can see, two out of three methods require the consent of parents, and while getting the certificate does not necessarily need consent, it would be better if you do have it otherwise. Why?
If you are not aware, your parents may contest the cancellation of your request to be emancipated. (Be careful, pal!)
Tips & Tricks to Move Out Smoothly
Obviously, your nervous head wants to settle into your own abode without any effort. So, some necessary and practical tips are going to act as the straw for the drowning man. So without further ado, let's read them step by step.
1. Talk to your Parents
I know you are excited as your dream to have your place is coming true. (Quite natural!)
However, take out a minute and think about your parents, who are supporting and encouraging you in this big step.
It's also natural for them to feel sad to let you go. (After all, they have brought you up and taken care of you for 16 years.) And surprisingly, your parents will not express their sorrow, so go upto them and communicate. If you validate your parents' emotions, you will be able to bridge the future gap between you and them.
2. Formulate a Plan
Before doing anything in life, people tend to frame a plan, and in this case, it's for god's sake it's moving out. I advise you to chalk out everything from renting a place, the shifting and packing process, and whether you are choosing to co-live.  
Also, don't forget that you are still 16 and your parents have seen a life equivalent to your age. After speaking to them, you will be sorted and feel the moving-out process just like a breeze. 
3. Learn Budgeting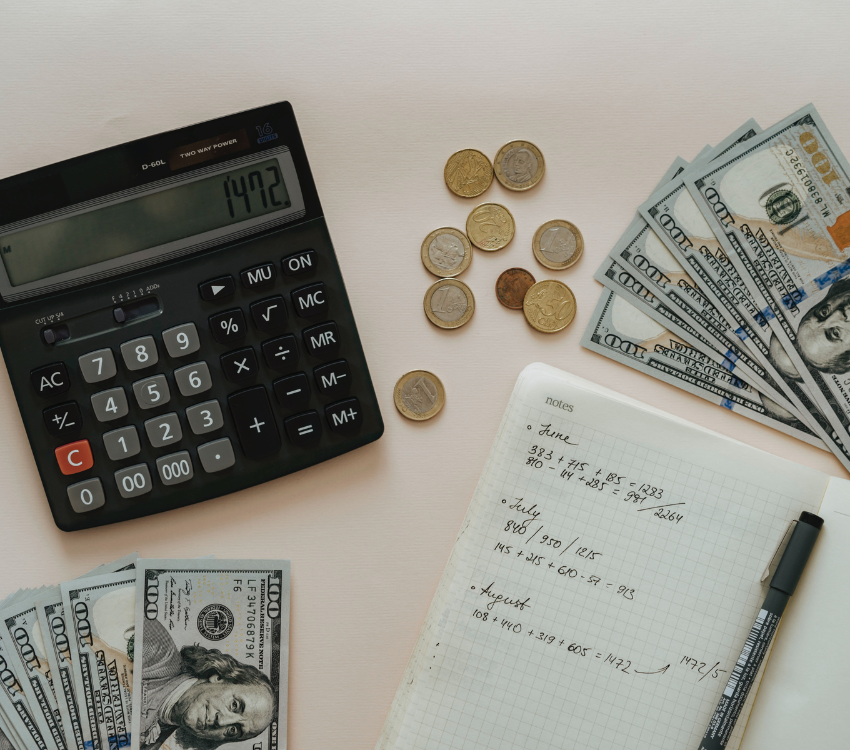 I hope you are aware that to rent a place of your own, you are going to need funds for the downpayment. Therefore, I suggest that you start savings way before the actual move and seize all the unwanted spending.
For some time, start saving instead of spending on your temptations. Moreover, practice the art of budgeting, as you will soon require to prioritize monthly expenses like gas, electricity, groceries, car insurance, entertainment, rent, and more.
4. Contact the Realtor
Renting a house is not a small thing. So contacting and hiring a reputable and licensed realtor is a necessity. If you are already way occupied with other moving-out procedures, your realtor will take care of all the negotiations and paperwork. 
However, note that picking the correct realtor and then sharing your requirements with him/her is really essential. Literally, half your work will be done if you find the perfect reputed real estate agent.
5. Arrange the Movers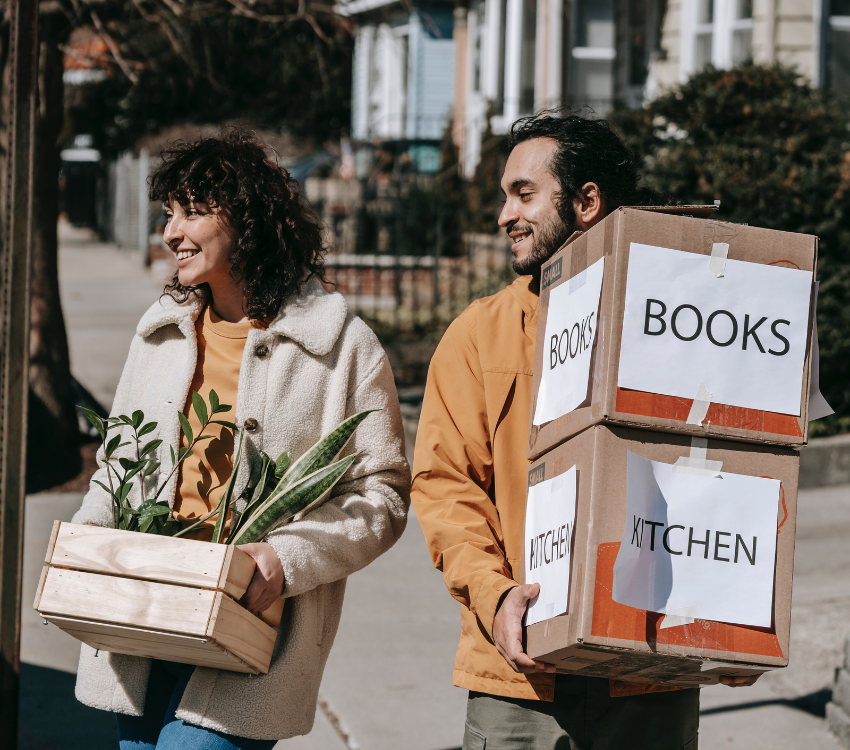 It goes without saying that you and your family cannot pack and move the entire stuff to your new place. So, rent professional movers and packers. In case you want to save a few bucks, then simply rent a moving truck from a credible company and call your friends for help. (After all, they will be coming to your new place for parties, so why not help you settle there?)
And a personal suggestion, packing and shifting with friends is a lot more fun than booking a company to do so. This way, you will get to know what things are missing that you need to buy.
6. Donate the Extras
While you are packing and getting through your stuff to shift, consider donating the things you don't need and are in good condition.
Books, clothes, gadgets, jewelry, unwanted furniture, and additional items must be given up for donation instead of hoarding it. Another piece of advice is to arrange a garage sale, so you can sell all these extra stuff at cheaper rates. (Who doesn't like some extra bucks coming your way!)
7. Set Up the Necessities
For a smooth moving out, you can possibly not think of the future. And I mean that after you have shifted, you would not like to enter and spend the first day without light and water. So, set up the utilities way before your shifting day.
As soon as you have scheduled your moving day, next, make the calls to utility companies and get everything installed. (Believe me, all you will need after so much hassle is REST!)
8. Switch to New Address
Till 16 years, you must receive all your emails, letters, packages, and posts at your parents' address. Now that you have your own abode, change the address at the earliest. 
I don't think you would like the daily up and down to get your shipped stuff. Most importantly, notify your to-be-college about the new address, banks, or high school about the new dwelling.
Besides informing the officials, the next most valuable people who should know about your move are your friends and extended family. (After all, you don't want your parents attending your guests, do you?)
9. Throw a Housewarming Party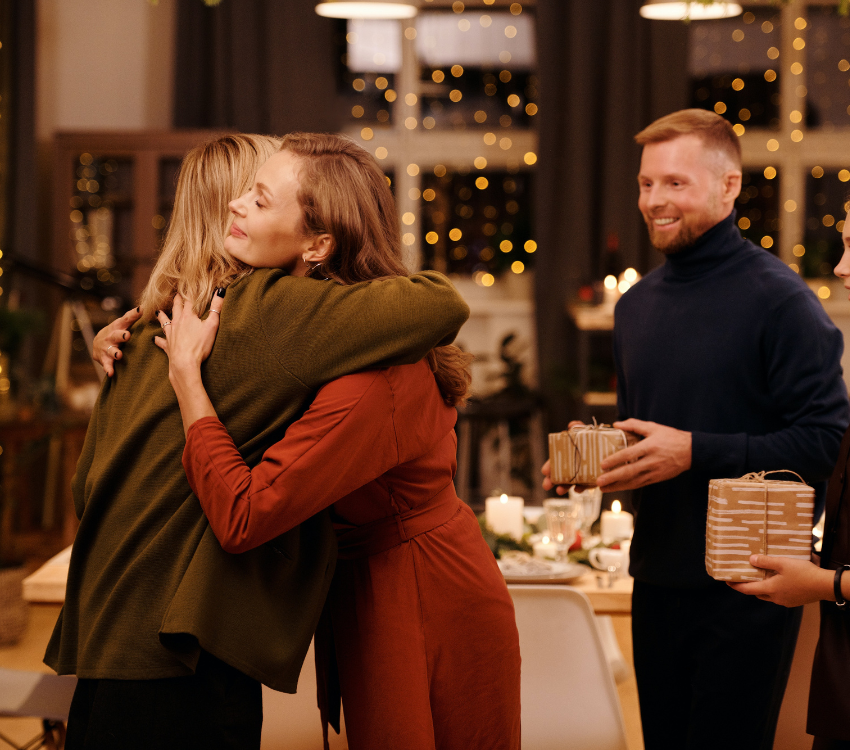 Phewwww! Settling at your new home sweet home is not a piece of cake. By this time, you will be tired and exhausted. However, you made it through all the tedious processes and finally achieved what you wanted. (Congratulationsssssss!)
To celebrate your achievement, call out some friends and family and have a fun time. (Don't be extravagant in your spending, though.) Few drinks, sodas, chips, food, music, and exciting games are enough for a small get-together.
What to do If your Family is not Supportive?
I understand that not everyone has normal family conditions. There are people who want to move out because of an abusive relationship with their parents, or they are thrown off.
So, unfortunately, if you are also going through something similar and can't contact your parents back home for help, don't worry.
The USA government has many policies and organizations that are ready to help you out. Be it food vouchers, emergency accommodation, or finding work assistance, you won't be left hanging in the middle.
The Bottom Line 
Yes! I have answered your question "Can I move out at 16?" quite extensively. Moving out is hard but possible. What is even more important to understand is that living alone is not all that glittery. You are accountable for everything, so prepare yourself for that too.
And yes, it's true that you have moved out of your parents' home but always keep them in the loop, as they are the only ones who will always be there for you unexpectedly.
All the Best, Buddy!