Dreams are a necessary part of sleeping and a night of sleep feels fruitful when we are able to see fancy events, lovable people, or desired life moments. The exciting part is that we all somewhere want to remember every little detail of what we saw in our dreams. 
The craziest of the crazy things enter into our fantasy world, for which we later try to find meaning. (I am the same!) Like a tooth falling out, seeing a dead person, or seeing a close person dying all mean different things. But some of us vision flying in a dream, and if you dream the same thing, you definitely are curious to know, "what does flying in a dream means spiritually?" 
When we dream of flying, it can either insinuate the feeling of euphoria or make us feel anxiety and fear. However, if you are tired of scratching your head for answers and their significance, why worry?
Instead of getting worried, know the exact meaning before coming to a conclusion and stressing yourself for no absolutely no reason. Yes, flying in a dream has many spiritual meanings, so without wasting any more time, let's get straight to the point.
Spiritual Interpretations When you Dream of Flying 
When we see ourselves flying all high in the sky, more than focusing on its meaning, it gives us the thrill of doing something which is not possible otherwise. (So, exhilarating, right?)
1. Symbolic of Freedom
Flying high is always associated with free birds biting the winds. If you often fly high in the blue sky, you do not need to worry at all. In fact, it is good news. I am sure you have seen the confidence and joy of a free bird who has no restrictions on flying.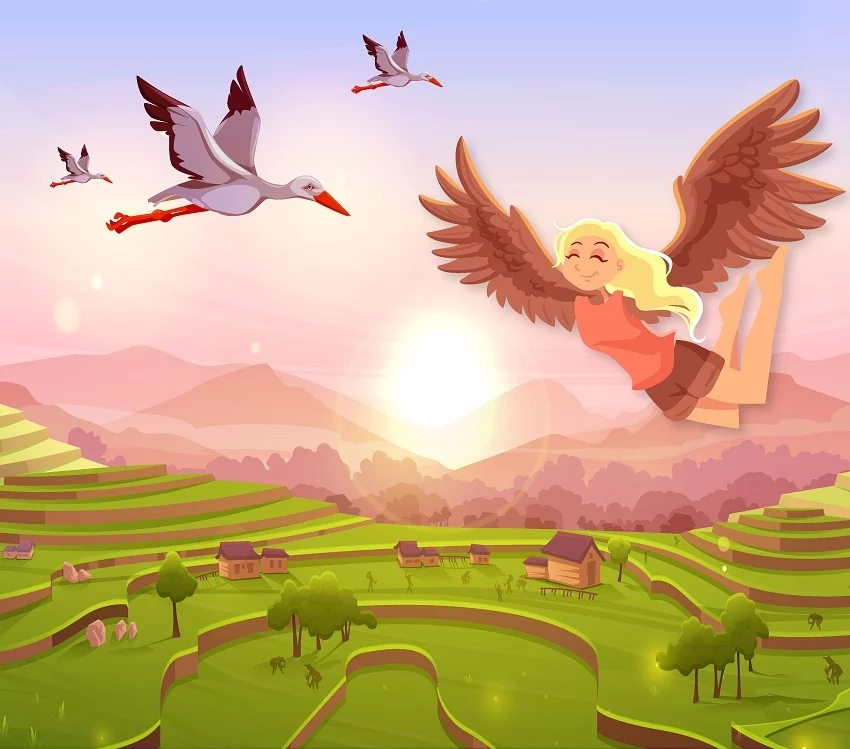 Moreover, it will be no shocker if you tell me that it is the same when you dream about flying. Overall, dreaming of flying is a positive representation of joyous and motivational synergies. So, lately, if you have been feeling all pumped and ambitious, get ready to fly high in your dreams.
Quite positive, right?
2. Symbolic of Escapism
Not every time flying in the dream will mean positive; at times, it's a sign of escaping or not confronting the uncomfortable situation. You must have experienced this sort of dreaming, especially when you find yourself stuck in the midst of chaos.
Sometimes when situations are neither favorable nor in control, the way our mind reacts to them unconsciously is through dreams. All the stresses and worries of everyday life are too much to handle that we, not only in broad daylight in full consciousness, try to averse them but in dreams too.
If your analysis of your dream doesn't suit any other spiritual meanings, then maybe it is time you accept that your mind is trying to escape difficult situations. However, if you address the issues straight after picking up the exact problem, you might save yourself from something known as the "burn-out phase."
3. Symbolic of Change
One of the very unthinkable spiritual significance of flying in dreams is change. Generally in life, when we are to welcome expected or unexpected events, they get along replacements. Similarly, in the cases when you are dreaming, it might be representative of some changes you are either going through or going to experience soon.
For example, during pregnancy, women often see such dreams a lot. It is not negative altogether but, in a spiritual way, signifies that her life is going to change forever. Physically, mentally, and emotionally a woman is on the journey to embark on motherhood, which is not a small change. 
Maybe it is the hormonal changes that influence the brain somewhere. 
4. Flying Over the Snow Bed
There are many times when you are will dream of flying against some backgrounds. One of them is flying over the snow. Especially flying over the pristine white snow is a sign that something auspicious is coming your way. (Good Omen)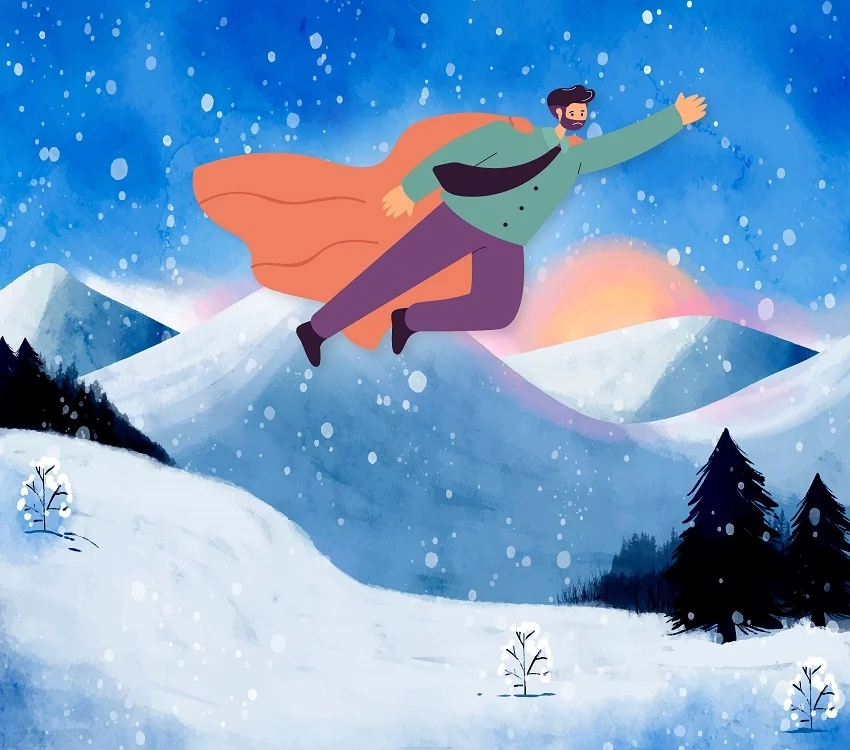 So, whenever you have a lucid dream of flying over the clear blanket of snow underneath you, it's symbolic repression of purity, clarity, and success.
5. Symbolic of Control
So, to begin with, the association of flying in the dream and control can mean two things. While fly dreaming, if you are in your control and able to move as per your whims and will, it means that you are leading a controlled and sorted life. 
Also that you have successfully been able to control the situations and circumstances in your life. (Which we all desire, don't we?!)
Coming to the second scenario, where you are flying high but in a disoriented way, clearly, you are unable to take charge of your life. Because it is a sign of a lack of control, you might want to take this seriously. 
After all, dreams are graphical interpretations of our daily lives. So, reviewing our lucid dreams are important. 
6. Low Flying
Who said that flying is always in relation to growth and ambition? (Meaning flying high to touch the skies!) As flying is always a bird's thing, we always spot them soaring at greater heights. 
And by chance, if they are flying low, instantly, we perceive them to not be okay. Similarly, when we humans fly low in dreams, then spiritually, it means that we are not at our full potential.
It could either be that something is pulling you down and not letting you move on, or you are trying your level best to reach the heights.  At times, it is also believed that dreams of flying low could also signal your inability to let go of things that are indirectly weighing you down.
7. Flying Over Water
Water has a symbolic and spiritual depiction of your emotional patterns and psychological state of mind. Usually, we only tend to think about "what does flying in a dream mean spiritually?" but miss out on the scenery. 
Why is the background so important? Because it has an underline meaning, which gives you a better understanding of what lies in your unconscious mind. 
In the case where you dream of flying over water, it broadly means that you have recently overcome certain obstacles. It could be either negative emotions or daily life worries.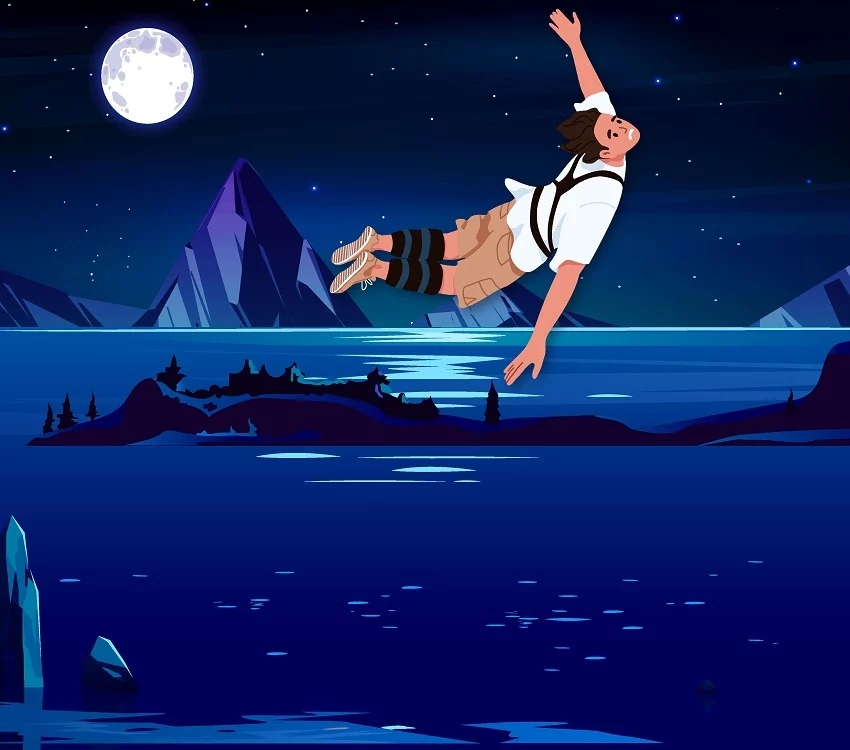 However, don't forget to note the color of the water. In case you see yourself flying over muddy water in the dream, you need to be careful as some enemy is watching over you.
Also, turbulent water in scenery spiritually means that there is some inner conflict that you are not addressing. 
8. Flying Over Decay (Ruins)
While dream flying, you see ruins and devastation under you; it has a simple indication that you are missing the newness in your life. This spiritual indication should be taken seriously and intentionally bring some changes.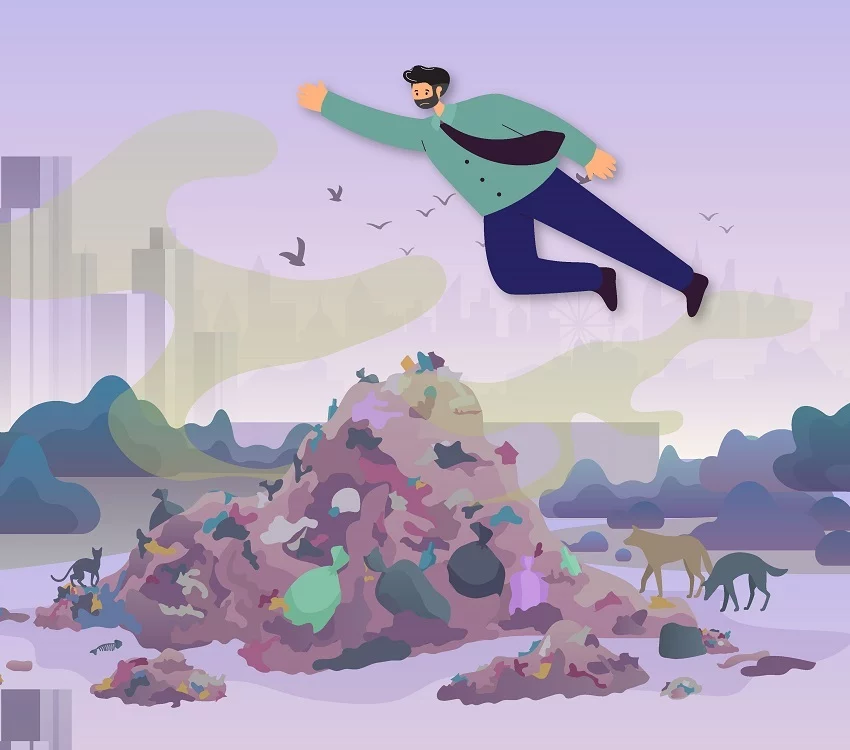 Because you are bored with your current and static life, try something new, like a new skill, traveling, etc. Once you feel the freshness, in reality, the scenery of ruins and decay will change to something different and better.
9. Spiritual Link
If you have noticed, we always look up while praying or expressing anything to the supreme power. Hence, we humans have associated the blue skies with the almighty, doors to heaven, spiritual bond, and more.
Whenever you are flying in your dreams, this could be a sign that you rising above your own existing limitations. (It's actually great!) So, continue the process of self-growth, as it should be enough motivation for you to attain higher levels of enlightenment. (Make the most of it)
10. Symbolic of Avoidance
It is quite understandable when we face uncomfortable and challenging situations, all we want to do is either confront them or totally avoid them. But always, the former option is helpful as, in the long run, most of the conflicts will be either resolved or addressed. 
After all, nobody wants a temporary respite to return to the fray. So, carefully observe what's going on in your dreams and how it is making you feel.
11. A New Way of Looking at Things
Whenever a bird flies, it is able to navigate, explore and have a bird's eye view from above. Similarly, in dreams, when you fly like a bird, you have an opportunity to look at things from above. (A new perspective!)
Also, you will get stuck in one loop of negativity if you are unable to have a different perspective, which is best to gain maximum from this upper view. Another point could be that when we are above, everything below us is tiny, which makes our problems also appear tiny and manageable. 
12. Flying Through Hurdles
Take this spiritual interpretation as a precaution, as it is a way for your unconscious mind to tell you something. If you come across obstacles like ropes and barriers, it may be a signal that you are about to face certain problems.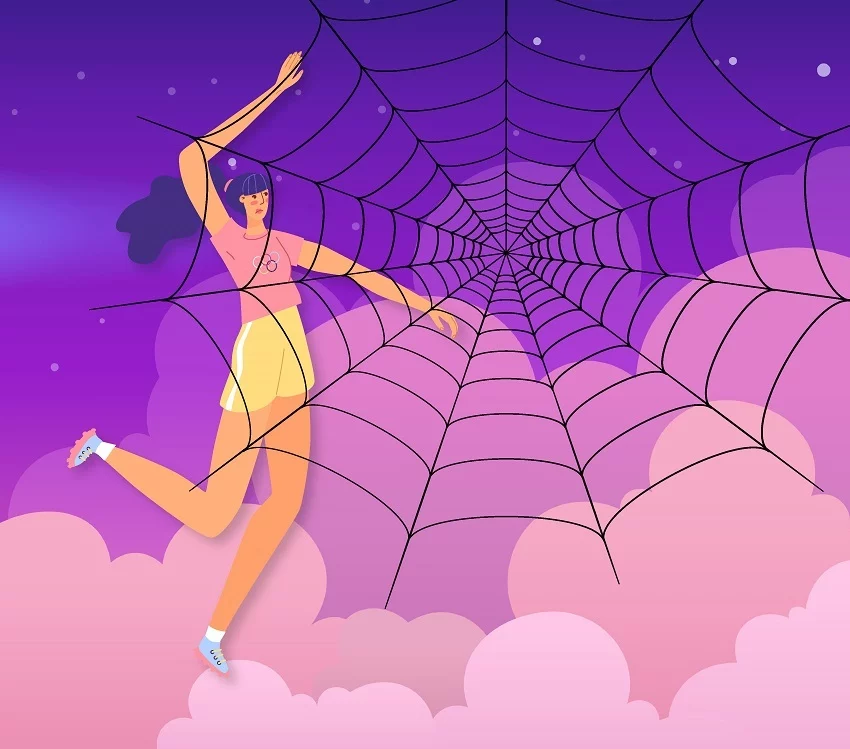 Therefore, after going through such type of dream flying, you might want to move ahead with precaution. As soon as you are clear with the dark clouds in your life, your dream flying will not include obstructions. 
The Bottom Line
The common notion that circulates regarding dreams is they are all full of fantasies and all goody-goody. However, if you think about them deeply, you will know that they signal a lot of things and events happening in your life. 
All the repressed or unsaid emotions and feelings get a vent through dreams, which is its functional role. Therefore, the smallest of the smallest detail is important if you have decided to find the spiritual meaning of what you dreamt last night.
Be it anything, there is 100 percent something behind it. So, I hope I have cleared everything about "what does flying in a dream mean spiritually?"