Being a mom is not an easy job. You need to go through a lot before even becoming a biological mother, and the journey afterward is even more complicated yet beautiful. 
You can ask anyone about how to be a good mother or a better mom, and each of them will answer differently. 
The very concept of motherhood is subjective. Each mother thinks in a different way. Therefore they choose to parent their kids differently. That's why each kid, each of us, has different experiences leading to different beliefs.
So, how would you know what is good and bad for your kid? Well, it's pretty simple. Though parenting is subjective, to create a beautiful childhood for your little ones, you can follow the steps that we'll discuss.
Even if your child is a teenager now or even an adult, it's never too late. You still have a chance to repair what is broken and strengthen the relationship. 
All you need to do is practice patience, empathy, and acceptance. But before that, the first step that you need to take is to remove the idea that you need to be a perfect mother. There's no such thing.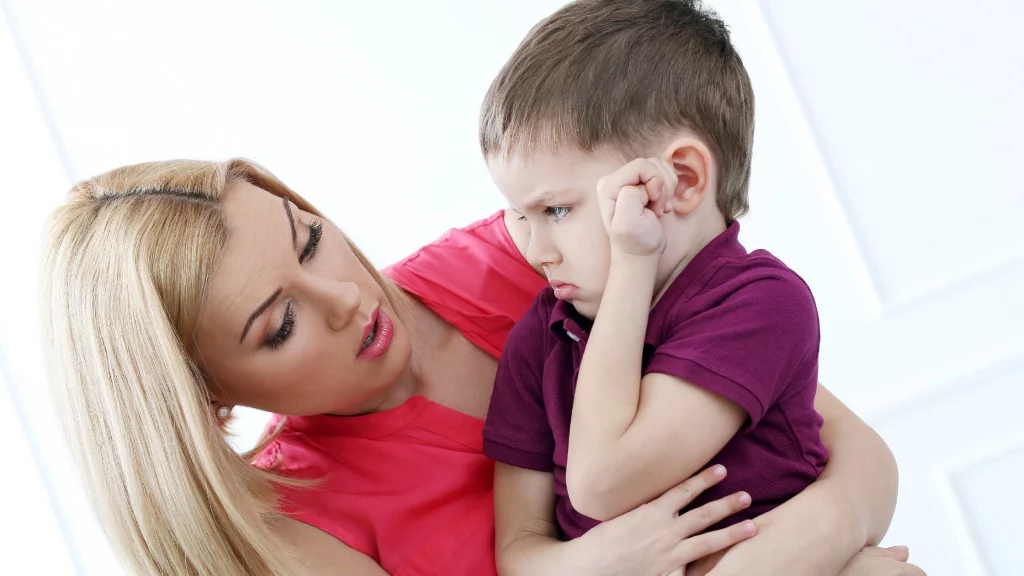 1. Validate Your Child's Emotions
The first step that you need to take to develop a better bond with your child is to consider that losing their favorite toy is as serious as you losing an important document. 
They have their own problems, which indeed do not seem to be as big as ours as adults. But for them, it's a big deal.
So, rather than saying things like why are you crying over a silly thing, or it's not a big deal. Start recognizing their emotions and make them feel that if they are getting sad, angry, or excited over a small thing, it's not stupid. 
Try using words or phrases like it's okay. It will get better, or I will help you to find that toy. These kinds of responses allow them to share their smallest concerns with you without any fear.
What will happen next? You two will have a great bond. We know it always feels like their life is easy, but for them, it's just like us facing adulthood problems. So, rather than making them feel inferior or stupid.
Try to make them confident by validating their emotions. This way, their personality will grow better.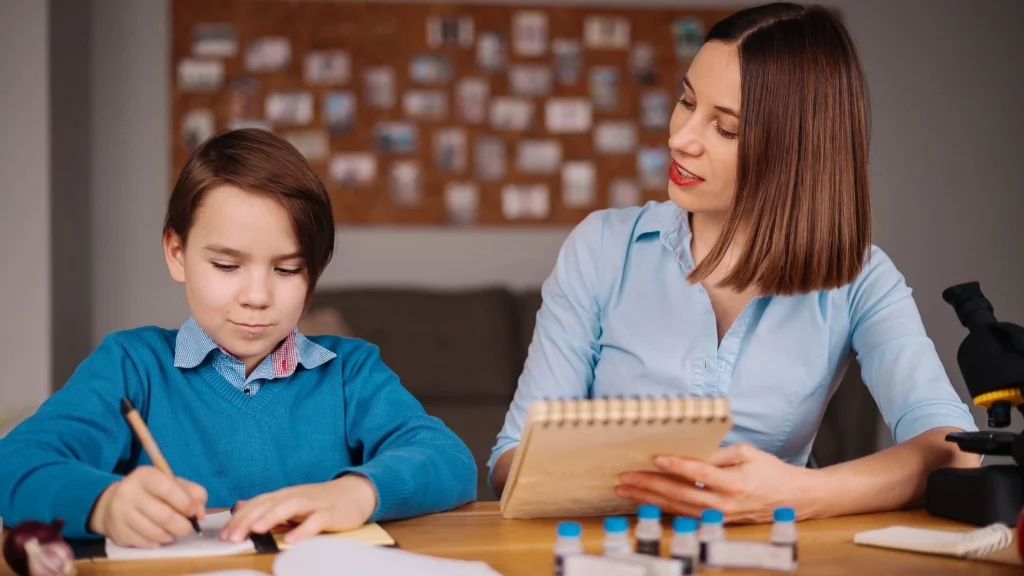 2. Discipline Them in a Gentle Way
Though the word "discipline" always makes us think about being rude and strict. Ladies! to become a better mom,  you don't need to do that. 
Trust us, you don't need to be ruthless to discipline your child. Discipline is a process, not a lesson that you can make them learn in one day. It starts with small things. 
If you are suffering with your toddler, it's high time that you start disciplining them. But how to move forward with it? Nobody can help you with that. Don't be scared. Asking other moms will not solve your problem.
Each kid is different, So before you start disciplining yours, understand them first. Only then will you be able to find the perfect way to discipline them. 
So, the first step is to practice conversation with them. If your children do not listen to you, they will not obey you or the things that you will teach them.
So, always have proper conversations with them and make them understand why this is wrong and why they are not allowed to do things. 
If they commit a mistake, rather than criticizing them, try elaborating on the situation and ask about what they can do to fix it. Be positive in your behavior.
This way, the habit of solving problems will develop in them.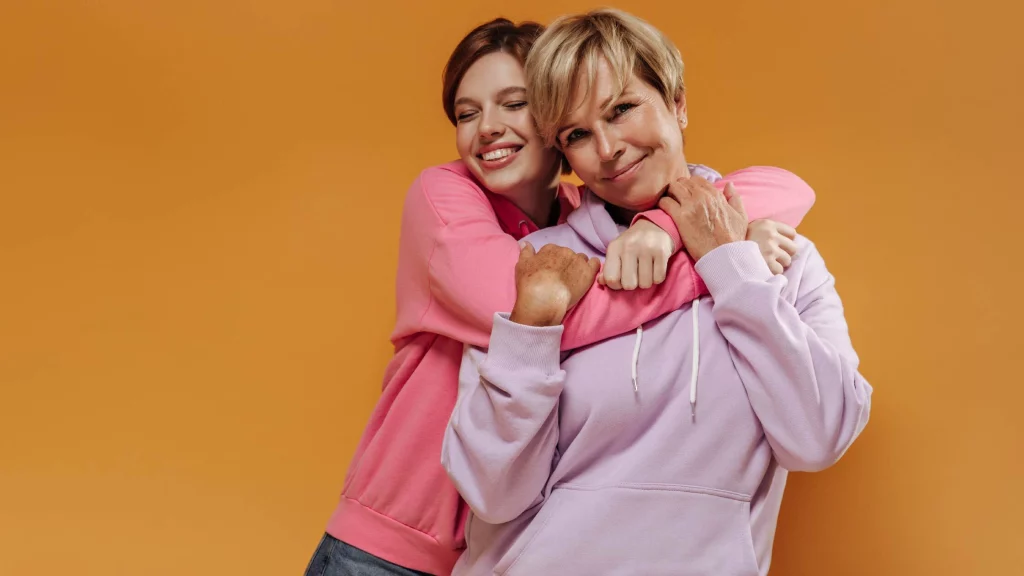 3. Consider that They are Not Adults
One of the biggest problems new parents face is that they forget that a child's brain does not work as an adult's. Expecting them to behave the way you behave and always being aware of the rights and the wrongs is baseless. 
They are kids! They will repeat the same mistakes again and again. All you need to do is teach them until they completely understand. Remember, better moms never degrade their children.
It mostly happens with growing kids who are at the peak of growth and distraction at the same time. Parents often get frustrated and yell about how they should do this and that. Do their homework, etc.
You need to set them free sometimes and wait for them to learn lessons and come back to you. Let them grow first. 
2+2=4, yeah, it's easy. But not for your little angel. You should not lose your patience. Instead, try behaving like them. 
If they can see that okay, there's a problem, and their mom is there to help them, they will gain confidence and reassurance that they are not dumb.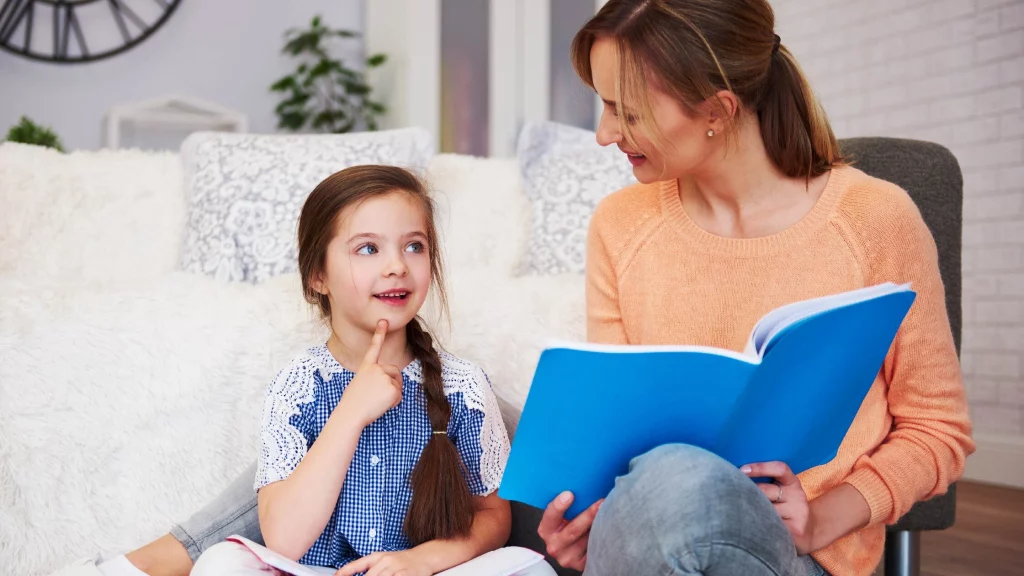 4. Teach them in Their Way
Parenting is subjective, and so is learning new things. You say, did you and your best friend learn the same life lesson in the same way? You didn't, right? 
Then why are you thinking that you can parent your two kids in the same way? If one likes maths and is able to catch it quickly, it does not mean that the other one will be able to do the same. 
So, try separating the learning methods differently. They will not be perfect in everything, and all you need to do is assure them that it's fine. Your son is not dumb at maths, he just needs a little bit more time and more attention. 
Have you ever heard that some children study in a strict way and some like the playful way? It is actually true. So, recognize what is most suitable for them and choose accordingly.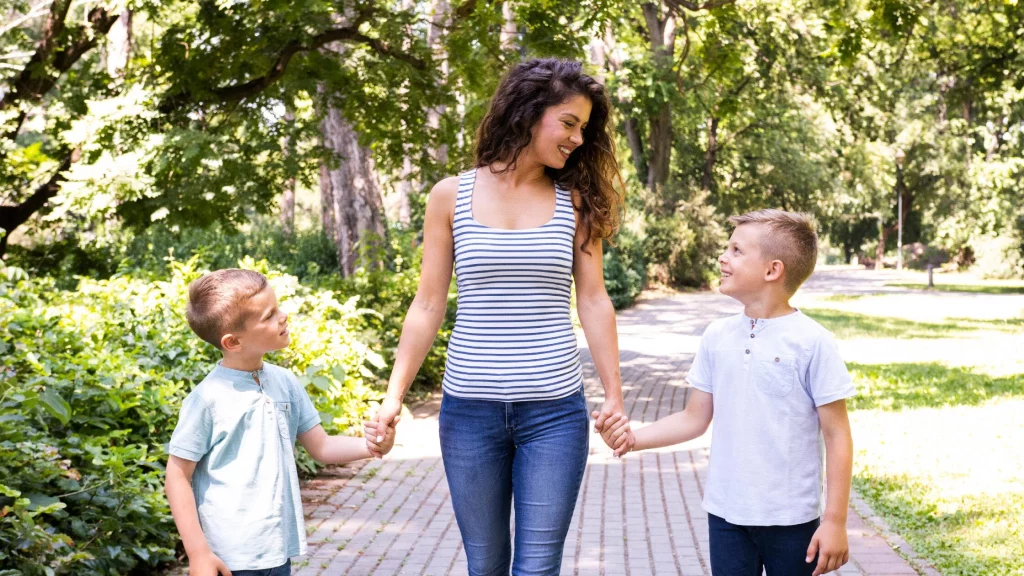 5. Set Your Boundaries
Motherhood is not only about your kid but yourself too. Sometimes, it's about you only. Motherhood is a huge responsibility, and sometimes, we all get overwhelmed. It's fine, relax. 
Being available for your kids 24/7 will not make you a better mom.  In the end, they need to deal with things on their own. So, practice giving yourself space from all these things.
You can always include your self-care routine in your daily chores. When they sleep or go to school, sit back and relax. Read your favorite book, listen to music, or do anything that makes you happy. 
Gradually, try showing your kids that you have your own life too, and sometimes they need to just mind their own business. This way, they will also learn to take care of themselves with your help.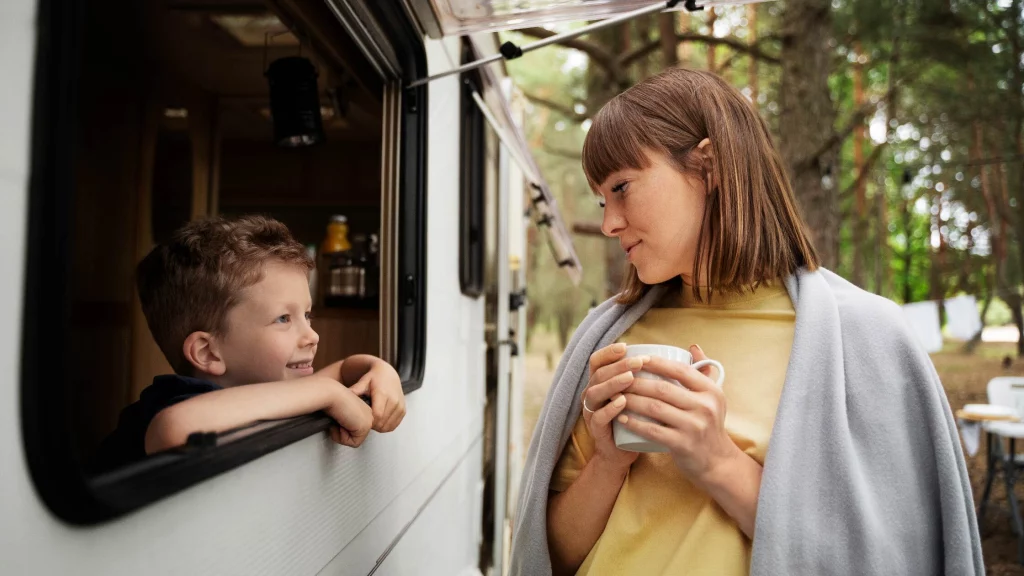 6. Always Listen to Your Child
We often complain about how terrible it is to be ignored by someone we love the most. Don't we? Have you ever wondered that you are doing the same with your child? 
You are not a bad person, we know that you have been doing that unintentionally. After all, we all have thousands of things going on in our lives.
Hey! It's okay. We know that you had a nightmare last night, and we were thinking about it and didn't pay attention to your kid.
It happens. We are not saying that you have to be available for them all the time. But at least you can try to listen to them patiently whenever they speak. 
Yeah, we get it! They don't speak about something important. But for them, you are the person they can always rely on. They want you to know about how their day was at school. Isn't it special? 
The more you listen to them, the more they will start communicating clearly and freely with you. So, if anything goes wrong, you will be the first one to know that rather than anyone else.
It is one of the best ways to show your love and affection to them.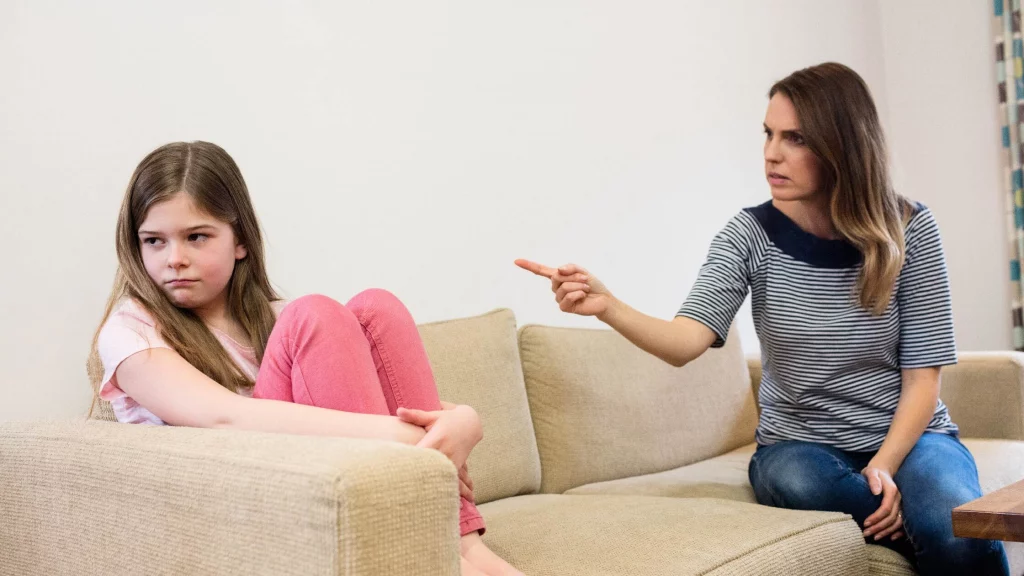 7. Being Tough is Okay
Being tough is okay. Yes, we generally don't appreciate those who are tough with their kids. But sometimes, it's needed. We are not asking you to beat them or shout at them. 
Remember, We were talking about disciplining your kids the right way. Yes, so in order to discipline them, it's okay to act tough.
When we say tough, we mean letting them know that the same mistakes, again and again, will not be tolerated and their activities are hurting you. 
Furthermore, it doesn't mean that you will start scolding them for everything. If you do so, they will become tolerant of it and start ignoring your likes and dislikes. 
You need to be patient with them mostly. But it is necessary to show your kids that you will not tolerate everything. This way, they will be able to recognize your efforts and become more obedient. 
What else can you do? If you act rudely and shout most of the time, it will become familiar to them. You might later see them behaving in the same way with their friends or others. So, be chivalrous to your kids.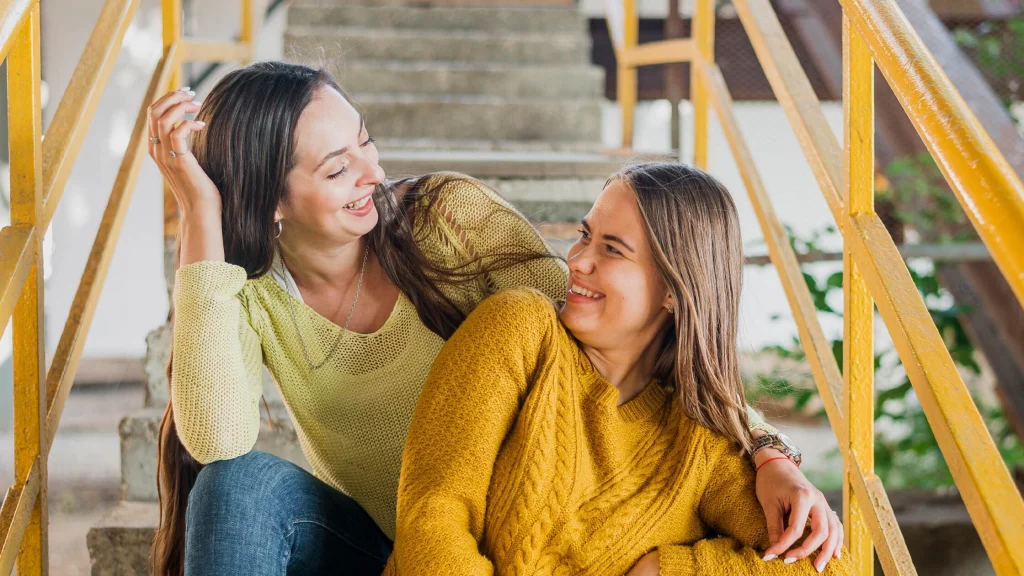 8. Become a Friend
Becoming a friend to your kids is very important. If you cannot be a good friend to them, you cannot be a better mom. Remember, taking care of them physically is not enough. They need their emotional support as well. 
Motherhood is not only about feeding them or doing their laundry. It's also about playing with them, reading stories with them, or even going on a walk with them. 
So, if you make a schedule for yourself in the morning, include one or two activities that you can do with your kids.
This way, you'll learn about their likes and dislikes, hobbies, etc. Moreover, you'll also become close to their vision and might guide them towards their aim. 
See, it's so beneficial. You know what! You do one more thing; try doing different things in front of them and see which they like the most. This way, you make them vulnerable to a lot more other things.
Furthermore, if they talk about their day, you also do the same. You are not there to listen only. This way, there will be no difference between you and the new friend they have made.
Friendship is the base of any relationship.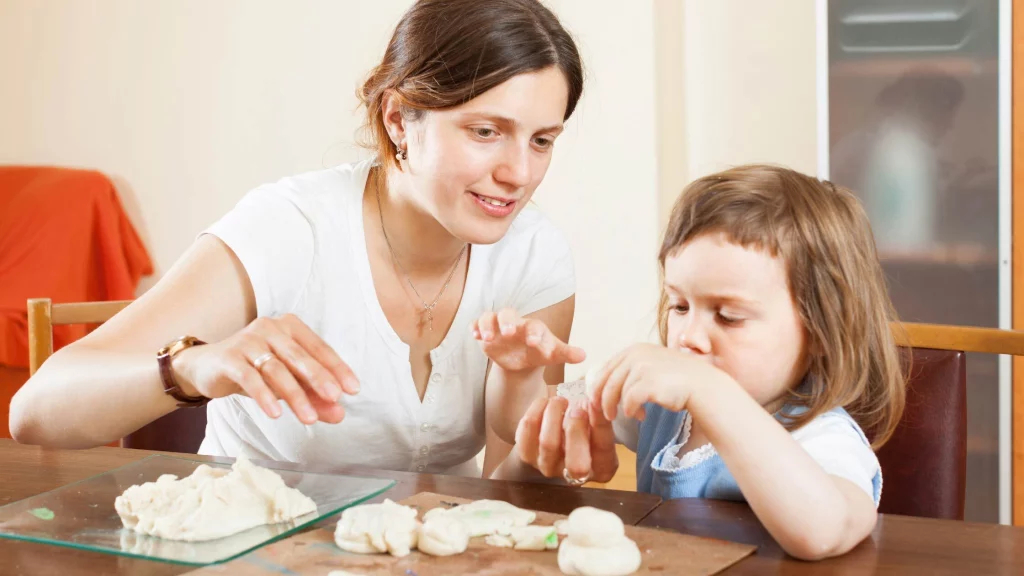 9. Allow Them to Commit Mistakes
Committing mistakes is normal. You too have done that when you were a kid. Even now, we do the same. One thing that you need to practice all the time is that your kid is not able to see what you are seeing.
It is fine if they disobey you and end up hurting themselves. The more you allow them to experience things on their own, the more they will be emotionally mature.
Some things can't be taught but experienced. So, follow this saying in each step and just be a guide, not a leader. 
As your kid grows up, they'll face problems that you have also been through, and you will try your best to protect them, but you don't have to be a protector all the time but a healer.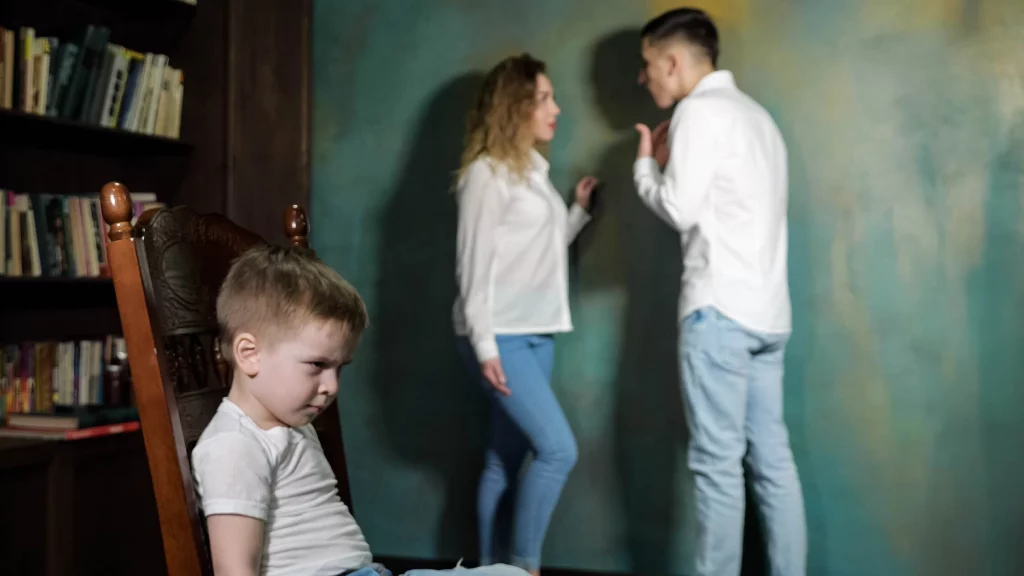 10. Remember, They Learn from You
Kids always look up to their parents as their role models. So, if you are thinking that you can do your own thing and teach something "ideal" to your kids, you are mistaken. The best way of parenting is doing things, bringing the changes in yourself that you want to see in your kids. 
If you are fighting with your spouse or smoking around your children, it does not gonna end up as something positive. If you want your kid to be polite and well-behaved, you need to do that first.
You are learning with your kid too. 
Ending Words
Don't panic. It's fine if you can't follow all these things, it will not degrade you as a mother. You just need to keep learning and finding ways to strengthen your relationship with your kid. You don't need to be a better mom to the world but to your kid only.
Moreover, don't hesitate to shower your love upon them. It is one of the most beautiful moments of your life; embrace it and make memories that you can cherish forever.