Lakes are large areas of water surrounded by land. However, it is actually the pristine, glossy, and calm water that makes the inner green panther in you happy. The bonus is that there is no dearth of freshwater lakes in the world for anyone who loves to sit in the lap of nature and enjoy mother nature at its best. 
From frozen, clear blue to man-made lakes all over the world, they have, in a li-te-real sense, awakened the adventurers in us. And why not? Besides different spectrums of color and pellucid waters, the assorted wildlife will definitely pull you. 
However, in this particular blog, I am just going to cover not only the freshwater lakes but the 12 largest freshwater lakes in the world. And those who are not aware of what exactly is a freshwater lake? It is a lake that doesn't have brackish or saline water.
Another aspect covered in this blog is "LARGEST," which depends on certain physical characteristics like depth, volume, area, and length. So after considering all these features, I have listed the 12 largest freshwater lakes all over the world. 
Not to miss some of the natural and interesting things you will spot there so that you can selectively pick and choose the one you want to visit first.
12. Lake Ontario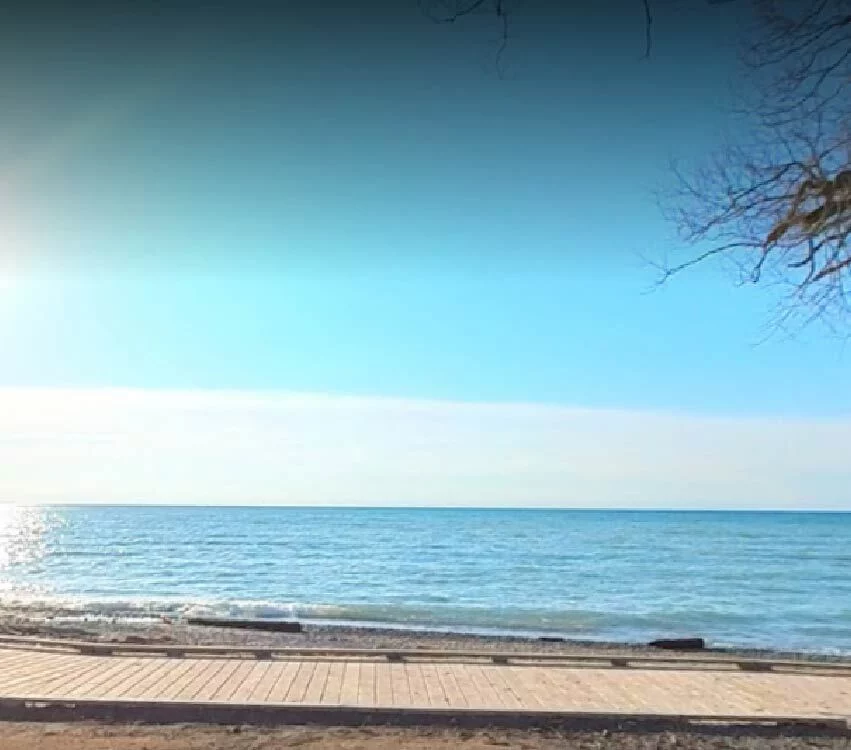 Lake Ontario is a freshwater lake that spans the US and Canada border. One interesting fact about this lake is that, although it comes in the list of the largest freshwater lakes, it is actually the smallest of the Great Lakes. (Area-wise)
Also, there are plenty of Islands and lighthouses that surround the lake, which is perfect for you who want to enjoy the water and some cool breeze. As far as the temperature of the lake is concerned, it is cold from August till February, leading to its edges getting frozen.
Rest of the year, the lake is appropriate enough to keep your beer bottles chilled. (Around 24 degrees Celsius) Also, all the birdwatchers and nature lovers will find a lot of flora and fauna.
In fact, the lake's location is ideal for inhabiting not only the resident birds but also migratory birds. Some of the birdies you will spot there are swans, ducks, grebes, geese, loons, and varieties of trout.  
Additionally, the fruit trees like apples, plums, peaches, and cherries are grown in abundance.
| | | | |
| --- | --- | --- | --- |
| Area | Length | Volume | Depth |
| 18,960 km² | 310.6 km | 1,640 km³ | 244 m |
11. Lake Winnipeg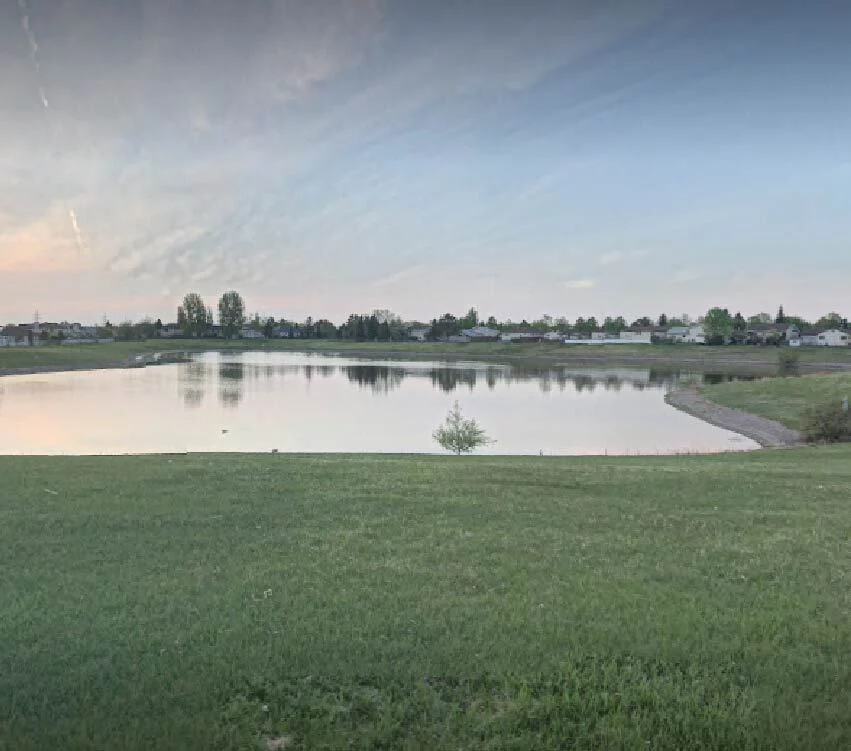 Interestingly, Canada is a lake paradise as there are numerous man-made and freshwater lakes. Lake Winnipeg is one of the largest freshwater lakes in the world. It is situated in south-central Manitoba, Canada. 
If you don't know, it was actually an English explorer, Henry Kelsey first visited the lake in the year 1690. Also, its name is derived from "winipek," which means muddy waters. Which is due to the fact that its water has high levels of chlorophyll.
Also, if you are a beach baby, you will not help yourself falling in love with the neighboring sandy beaches, lush virgin forests, bat caves, rivers, and large limestone cliffs. 
Furthermore, this glacial Lake Agassiz remain is a commercial fishing spot. (Gimli) Not to miss the ice fishing, especially in the months of November till May, which is quite fun. Some of the fishes you would find there are catfish, cod, common carp, pike, sunfish, etc.
Pelicans, gulls, cormorants, and terns are some types of birds that take over the lake and its shores. Wild sandpiper birds, bald eagles, and endangered Piping plovers are commonly found there, so all the twitchers will have a great time here.
| | | | |
| --- | --- | --- | --- |
| Area | Length | Volume | Depth |
| 24,514 km² | 416 km | 284 km³ | 36 m |
10. Lake Erie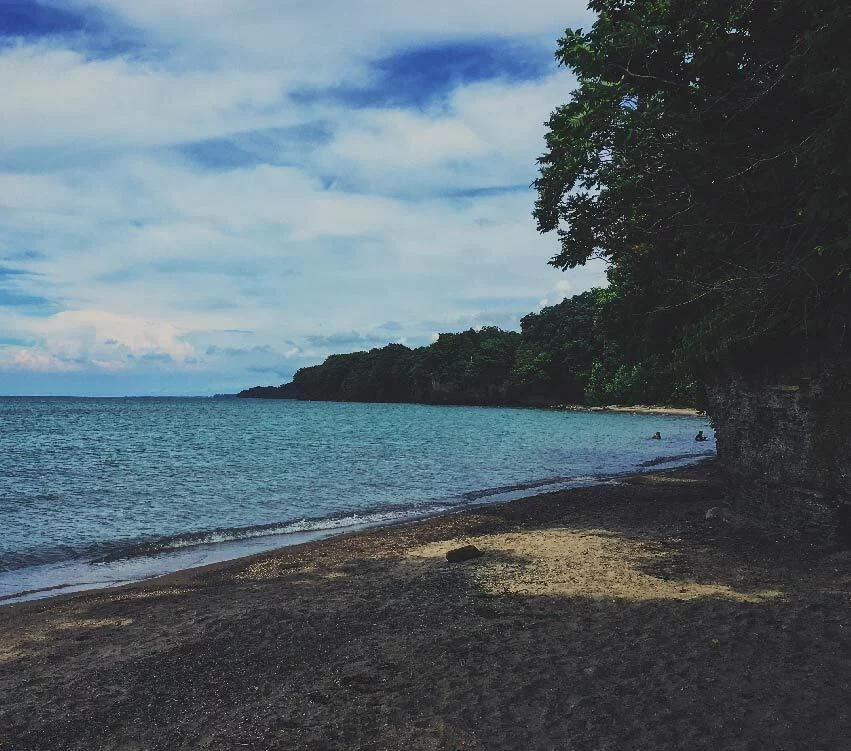 This Michigan border freshwater is the 10th largest lake in terms of area. The most interesting fact about this lake is that it is well-connected to lake Ontario. Thanks to the Niagra river. As soon as you pass through Niagra falls, the Welland Canal connects to the very well.
Also, it is exactly the lake where Bessie, the lake monster, was spotted first in the year 1783 and even after that. And not many know that over 2000 shipwrecks have happened in this freshwater lake. 
There are many who want to enjoy the frozen lake vistas, which is possible as a major portion of the lake gets frozen every year. Additionally, the temperature, soil, and weather are suitable for growing a minimum of 30,000 acres of grapes. 
Boating and kayaking are some water activities that attract a lot of tourists every year on Pelee Island, which is one of its 31 islands.
| | | | |
| --- | --- | --- | --- |
| Area | Length | Volume | Depth |
| 25,744 km² | 388 km | 480 km³ | 64 m |
9. Great Slave Lake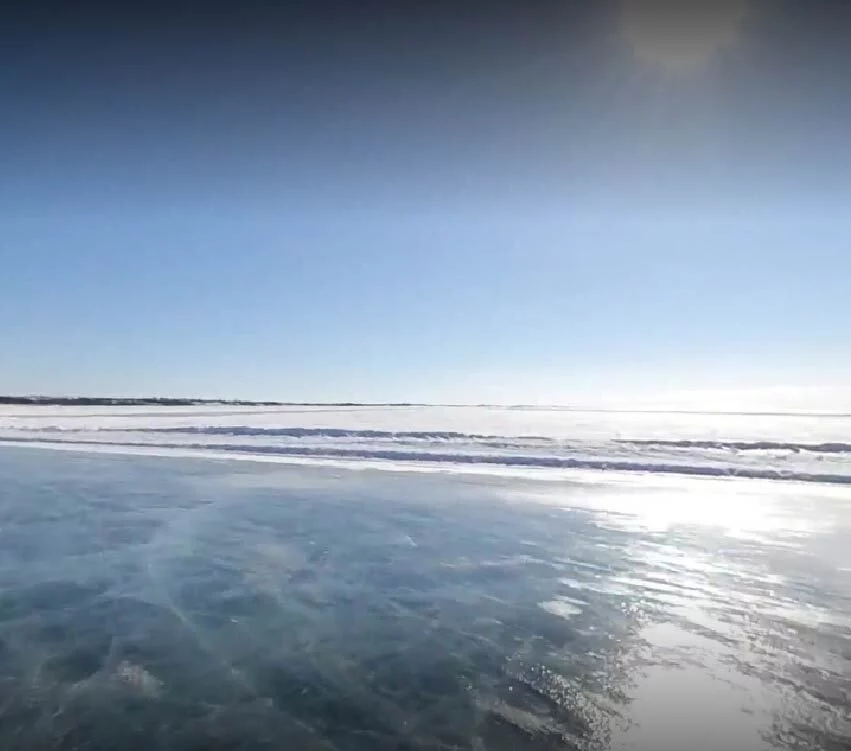 One of the deepest lakes in North America, it is located in the Northwest Territories of Canada. Its physical characteristics include large bays, rocky slopes, and many islands. Because it is quite deep, at a glance, you will see the water is dark blue and clear.
One of its prominent bays is Yellowknife Bay, which shelters two-dozen houseboats. In fact, the marine neighborhood of the lake hosts drive-in film festivals, Canoeing, and kayaking.
Furthermore, the lake is never an abandoned Waterland, as it is a great pit stop for many breeding and resident birds like bald eagles, gulls, arctic terns, ducks, tundra swans, geese, and others. 
And not many know that the Northwest territories of Great Slave Lake houses 2.7 billion years old rocks, which are the oldest in the world. Finally, not only it has fish galore, but it also boasts a rich ecological ecosystem. 
| | | | |
| --- | --- | --- | --- |
| Area | Length | Volume | Depth |
| 27,200 km² | 480 km | 1,580 km3 | 614 m |
8. Lake Malawi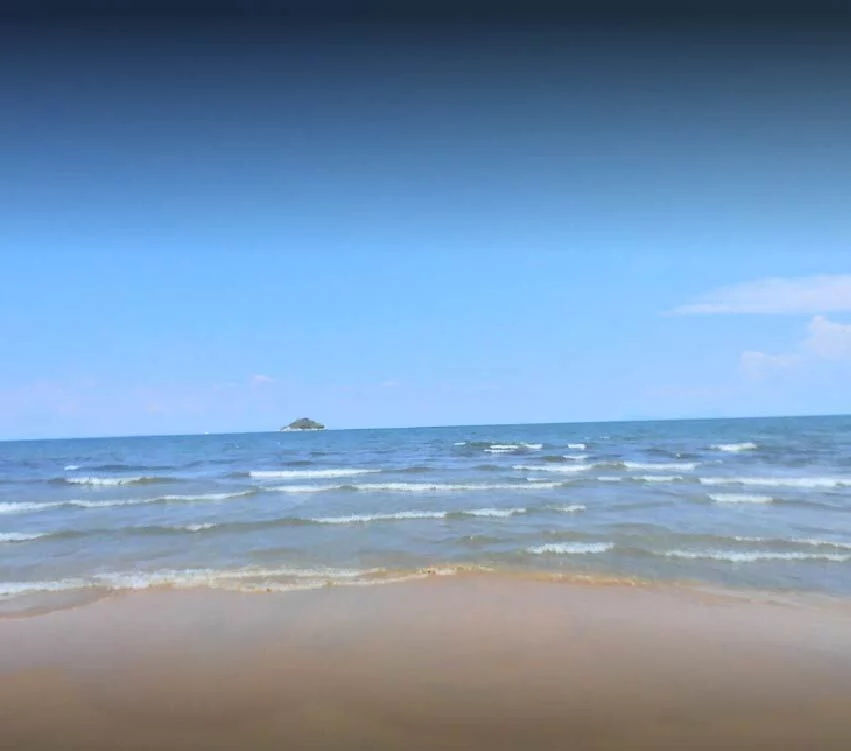 Till now, the list of largest freshwater lakes in the world only included the lakes from the area of northern America. However, Lake Malawi, which is an African lake, is the eighth-largest lake in the world area-wise. 
Lake Niassa or Lake Nyasa are also names of Lake Malawi, and three countries that share the lake are Malawi, Mozambique, and Tanzania. 
And one of the intriguing things about this lake is that it has more varieties of fish than any other lake in the world. It comprises more than 700 cichlid fish, and commercial fisheries are here a lot to focus on freshwater tilapia. 
Not only fishes, but this ecologically rich lake also is home to one of the world's richest plant varieties. Some of the other notable plants you will find there are orchids, Angraecum umbrosum, Habenaria livingstoniana, and The Mulanje Cedar.
Therefore, this meromictic lake is perfect for the ones who want to explore nature at its best and enjoy the quietness. 
| | | | |
| --- | --- | --- | --- |
| Area | Length | Volume | Depth |
| 29,600 km² | 580 km | 8,400 km³ | 706 m |
7. Great Bear Lake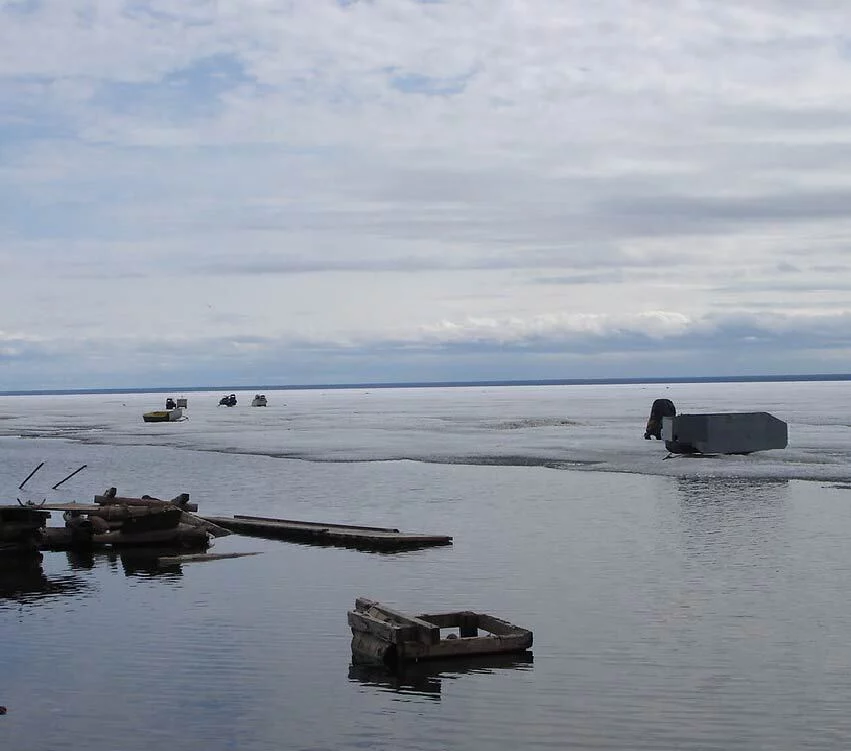 The largest lake in Canada is Great Bear Lake which is located towards the north of the country. Also, its discovery is not new; in fact, it dates back to the old times of the 1800s. Speaking of its location, the lake is surrounded by massive forests and wilderness.
Some of the important rivers that flow into this large freshwater lake are the Whitefish River, Haldane River, Big Spruce River, Sloan River, Bloody River, Johnny Hoe River, and Dease River.
Not many know that this area once had a lot of uranium deposits, and  USA's WWII atomic bombs manufacturing raw materials were mainly extracted from the surrounding area. However, today all the resources have been depleted, and the only human activities that are currently functional are fishing and hunting. 
| | | | |
| --- | --- | --- | --- |
| Area | Length | Volume | Depth |
| 31,153 km² | Around 320 km | 2,236 km³ | 446 m |
6. Lake Baikal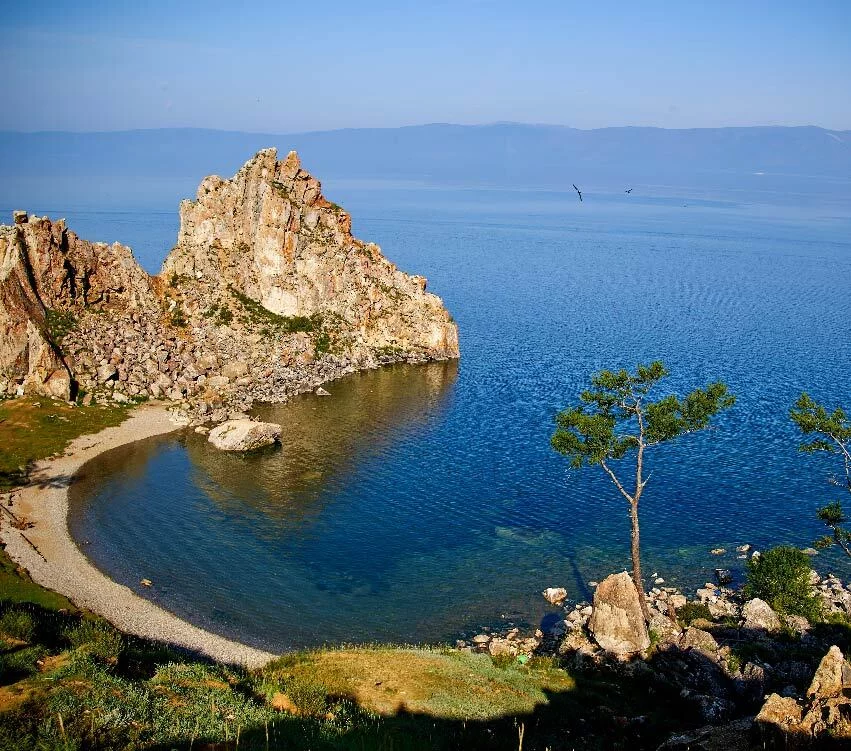 There is something known as ecotourism, and lake Baikal, located in Siberia, Russia, is one of the tourist spots among many others. Its crescent shape and significance made UNESCO declare it a world heritage site in the year 1996. 
Moreover, it is not only the largest freshwater lake in the world but the world's oldest lake too. Plus, because of its depth, this lake makes up 20 percent of the world's freshwater. 
Additionally, it is sometimes referred to as the sacred sea because of its pristine representation of Russia. So much so that there are more than 27 inhabited islands and more than 300 streams and rivers flowing in the lake. 
Also, the only source of water in the lake is The Selenga River which contributes 50 percent of the lake's water. According to CNN Traveler, Lake Baikal is one of the clearest too. Overall, it has vast biodiversity and the richest freshwater ecosystems. 
| | | | |
| --- | --- | --- | --- |
| Area | Length | Volume | Depth |
| 31,722 km² | 636 km | 23,620 km³ | 1,642 m |
5. Lake Tanganyika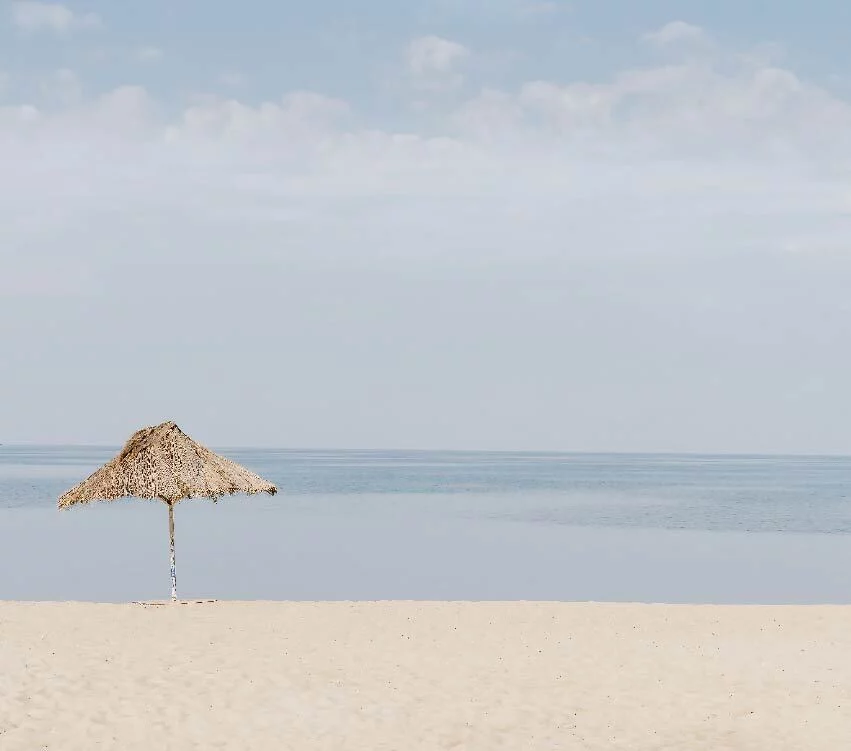 The world's longest lake, Tanganyika, is one of the most fascinating lakes among others. Another fact about this lake is that it is 9 to 12 million years old lake and is considered to be one of the world's top 20 ancient lakes. 
Moreover, it is a huge African Great lake and is located in Central Africa, and its shorelines touch four nations that are Burundi, the Democratic Republic of Congo, Tanzania, and Zambia.
Speaking about its vast and rich wildlife, this water is home to Hippos, Crocodiles, Marine Snails, and many more. Not to miss the variety of fishes that swim here, like the Pelagic fish species. This is not it; the evolutionary history of the lake will indeed mesmerize you. 
| | | | |
| --- | --- | --- | --- |
| Area | Length | Volume | Depth |
| 32,900 km² | 673 km | 18 880 km³ | 1,470 m |
4. Lake Michigan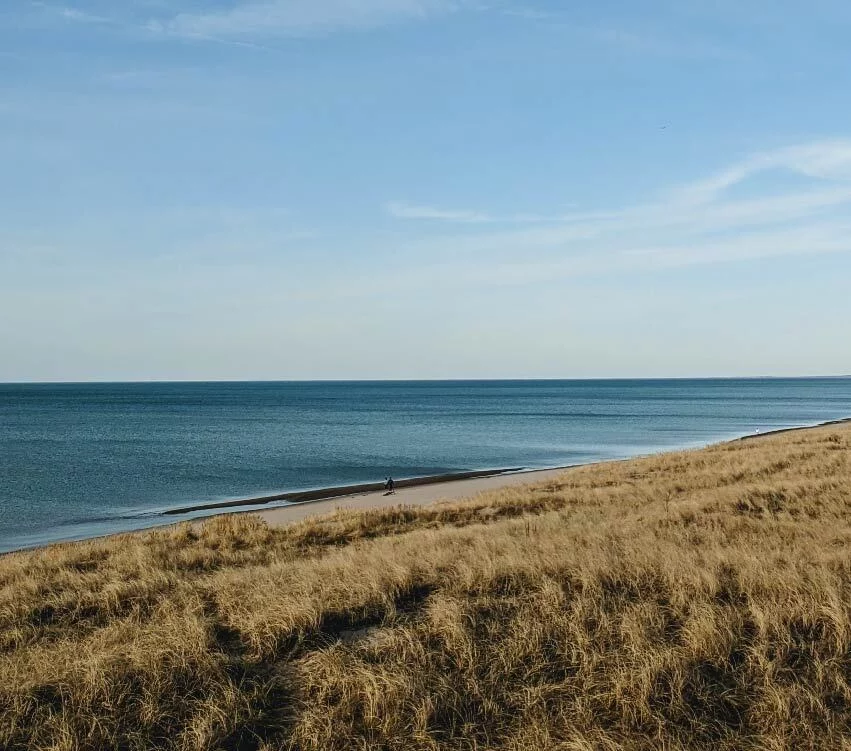 This American freshwater lake touches Indiana, Illinois, Michigan, and Wisconsin. The surrounding area of the lake houses a population of approximately 12 Million. The temperature of the lake is affected a lot by inconsistent circulation. 
Mainly the temperature of the water is around the 60s or 70s only if the air temperatures have been high for 90 straight days. Just like other freshwater lakes, even this lake is rich in flora and fauna.
Varied fisheries available in the lake are trout, salmon, walleye, and smallmouth bass. Additionally, crawfish, freshwater sponges, and sea lamprey can also be spotted swimming in its waters.
Its biodiversity doesn't end at fish; some of the various bird populations are ducks, geese, and swans, as well as crows, robins, and bald eagles. Not to miss the predatory birds like vultures and eagles that fly over the lake. 
| | | | |
| --- | --- | --- | --- |
| Area | Length | Volume | Depth |
| 58,030 km² | 494 km | 4,918 km³ | 281 m |
3. Lake Huron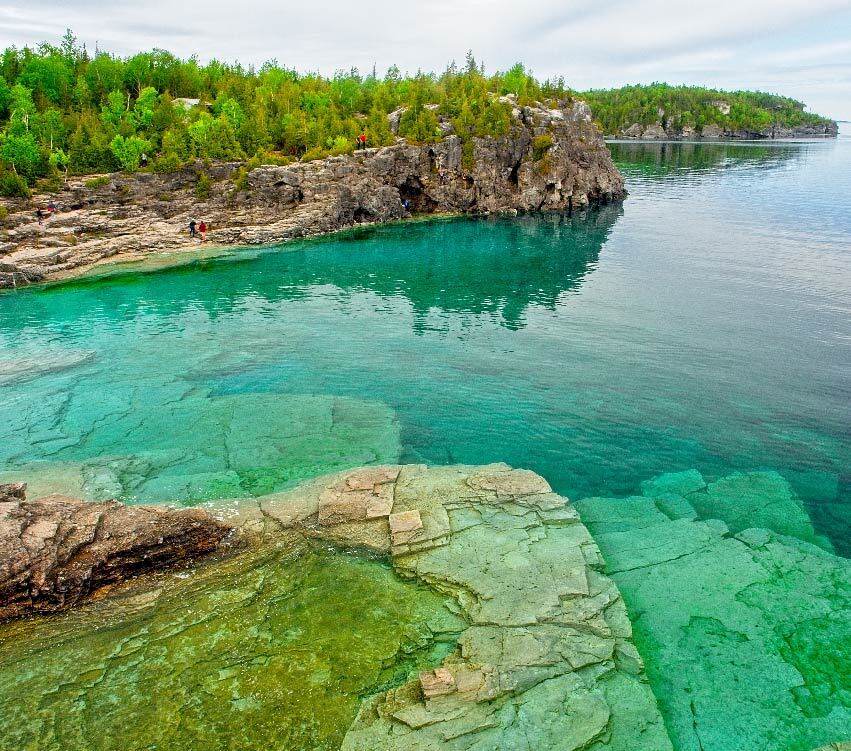 Next to Lake Michigan, Lake Huron is the second largest of the five Great Lakes. It has the longest shoreline and houses 30,000 islands. Besides being an ecological hotspot, the lake has a notorious reputation for 1,000 shipwrecks.
What if I tell you that Lake Huron and Lake Michigan are technically one lake? Both of them are connected by the Straits of Mackinac. Interestingly, Georgian Bay is let alone so big that it can be considered the world's 20th-largest lake. (Mind that its a bay and not a lake)
Lake trout, walleye, salmon, and northern pike are commonly found there, making it quite popular among commercial and recreational fishing communities. Some of the spots, like Falcon Cove resort, will allow you to enjoy the spectacular vistas of the lake. 
| | | | |
| --- | --- | --- | --- |
| Area | Length  | Volume | Depth |
| 59,600 km² | 332 km | 3,543 km³ | 229 m |
2. Lake Victoria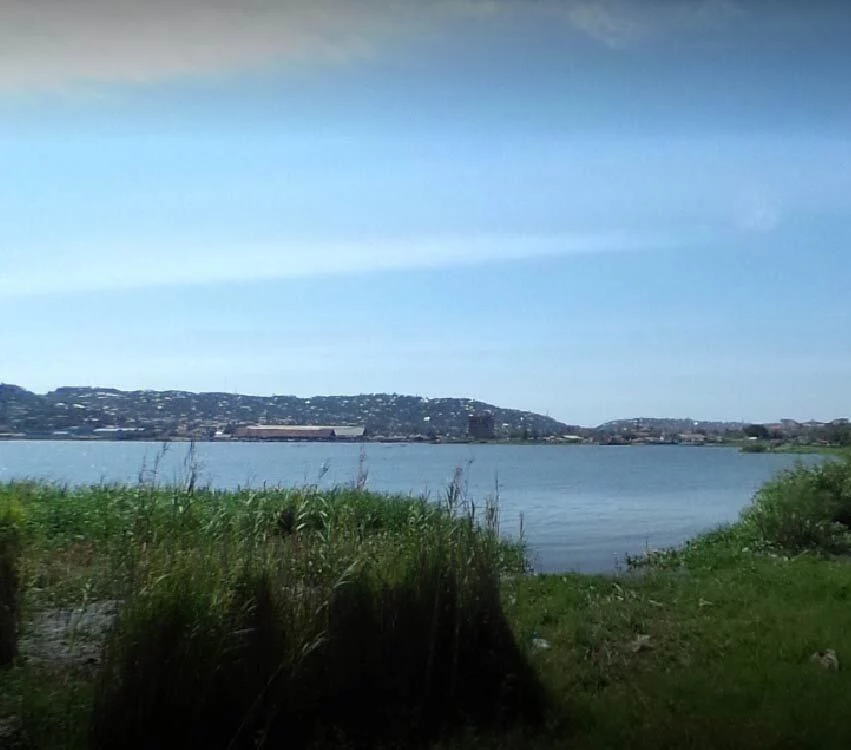 Victoria Nyanza, or Lake Victoria, is Africa's largest lake and is named after the honorable queen. And you will be surprised that the lake is actually quite shallow. Also, the lake meanders around Kenya, Uganda, and Tanzania.
In fact, it is a prominent source of drinking water and transportation as well. Speaking about the mammals existing in the Victorian basin are Hippopotamus, otters, reedbucks, mongooses, and otter shrews.
Additionally, there are various sanctuaries like the Ngamba Island Chimpanzee Sanctuary and Serengeti National Park. Not only mammals, reptiles like Nile perch, cichlids, Nile crocodiles, and turtles. 
So all the wildlife photographers, birdwatchers, and curious nature lovers will be blown away by the lake's flora and fauna.
| | | | |
| --- | --- | --- | --- |
| Area | Length | Volume | Depth |
| 68,800 km² | 337 km | 2,424 km3 | 83 m |
1. Lake Superior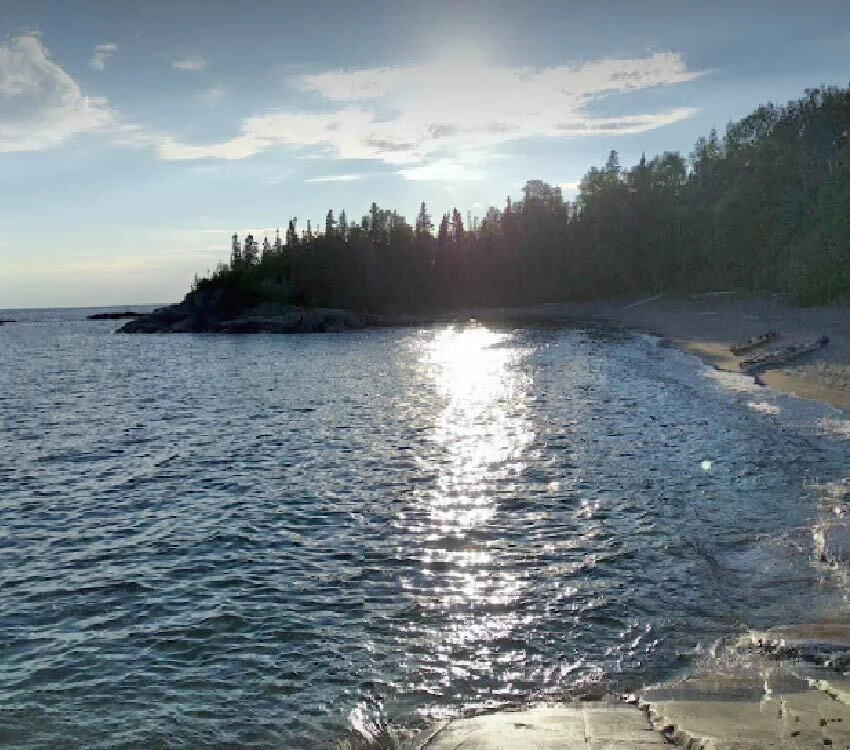 The largest freshwater lake in the world is lake Superior. One interesting fact is that the Great Lakes, in total, carry 20 percent of the world's entire freshwater and out of which 10 percent is only from lake Superior. 
It is also known as the 'oligotrophic lake,' as the concentration of oxygen in its water is very high. However, it still substantially lacks the nutrients required for plants' growth. Also, the reasons behind its large surfaced area and water come directly from over 200 rivers. 
Usually, the lake is affected by snow, but still, the temperatures are moderate throughout the year. June and July are calm months and perfect for anyone looking to visit the lake. 
As per its location, the lake is divided between two countries, America and Canada. Besides its prime location, some of the species of fish spotted there are Northern Pike, Walleye, Atlantic Salmons, Rainbow Trout & Steelhead. 
Moreover, the lake basin is home to more than 60 species of orchids, Michigan's state tree, the white pine, and Flowering Rush too. And birdwatchers, don't worry, as you will spot hawks, loons, owls, woodpeckers, Duluth's Hawk Ridge, and whooping cranes. 
| | | | |
| --- | --- | --- | --- |
| Area | Length  | Volume | Depth |
| 82,103 km² | 563 km | 12,100 km³ | 406 m |
The Final Words
Now that you know all about the largest freshwater lakes in the world, it's time for you to pick the one that clicks you instantly. After all, how can we miss out on the beautiful paradises that mother nature has gifted us? 
Note that before flying down to these lakes to bask in the lap of nature, research well to save yourself from uncertainties.