Stars and Moons are beyond just celestial bodies! As much as they are important to the cosmos, they hold significant importance in the lives of people who believe in horoscopes. (Some never believe them!)
For those who think that horoscopes and zodiac signs have a great deal of influence on our lives always wonder about the correct ways "how to know your zodiac sign?" Don't worry, as I have covered the main ways to get to know what exactly is your sun sign.
After you are aware, deciding and future perspectives can be sorted out. I am sure you don't want to get up in the morning and read the wrong horoscope.
So, without wasting more time, let's get straight to the simplest ways. 
Aries
The first on the list is Aries, which is a fire sign. To see if you fall under this zodiac sign, either your birthday should come between March 21 – April 19, or your name should start with the letters Chu, Chee, Aa, La, Lo, Lee, and Le. People belonging to this zodiac sign are bold and very ambitious.
Taurus
This earth sign is represented by the bull, and people who are Taureans love serenity, peace, appeasing smooth aromas, and everything comforting. Moreover, the lord of this sign is Venus. Now, if your question is, who all are true Taureans, so anyone whose name starts with letters E, Oo, A, Va, Wu, Ve, Vo, and Vee. Also, people whose birthdays come between April 20 – May 20. 
Gemini
The third in line is Gemini, which is an air sign, and the planet Mercury is its lord. May 21 – June 20 are the exact days that mark the sun sign of Gemini. From an astrological point of view, twins are symbolic representatives of this zodiac sign. Moreover, only A, Ch, and D are three letters that make a person a Gemini. (Social Butterflies!)
Cancer
Moon, being the lord of this water sign, lies between June 21 – July 22. People who belong to this zodiac sign are equally abled in emotional and worldly lines. Also, its symbolic representation is crab, so basically tough from the outside and soft too. If your name begins with the letters Hu, Hey, Hi, Do, Dee, Da, De, and Ve, my friend, you are a Cancerian.
Leo
In the astrological cycle, the fifth zodiac sign is Leo. Ruled by the sun, they are vivacious, fiery, ambitious, and loyal. Can't express the excitement to write this, as I am Leo myself. People whose birth dates fall in the bracket of July 23 – August 22 are Leos. Coming to names, the ones starting with Ma, Mi, Mo, Mee, Ta, Tey, Te, Tu, and Moo belong to this powerful sun sign.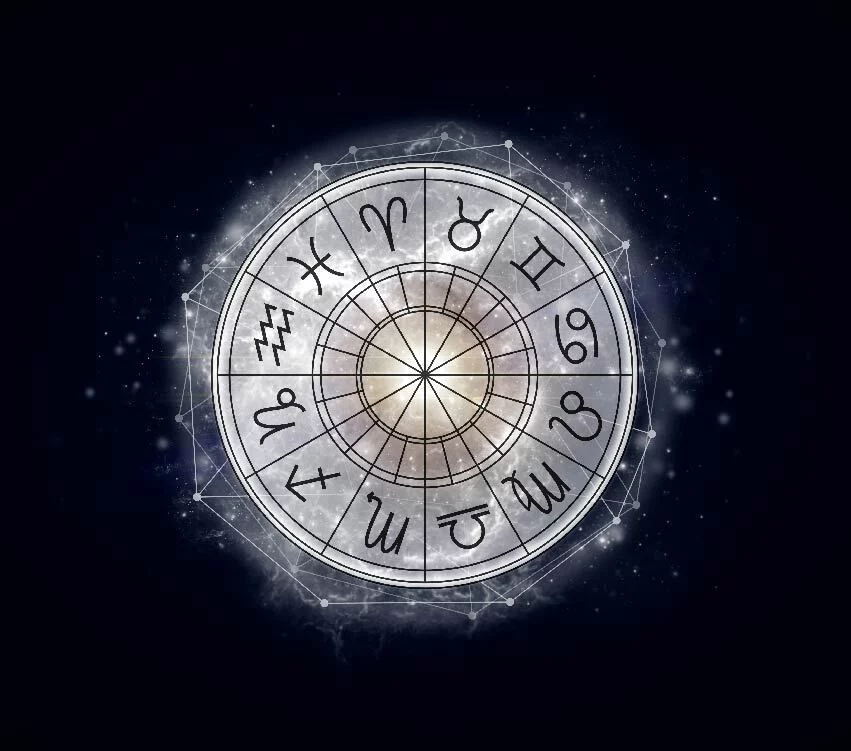 Virgo
Most practical, logical, and deep-rooted Virgos are ruled by mercury and are basically Earth signs. People who were born between August 23 – September 22 are actual Virgos. Although they are precisian, they don't give up on either improving or bettering their skills. Furthermore, P, Pi, Pe, Sha, N, Th, Po, and Dho are a few letters of the names that mark the zodiac sign of a person to be Virgo. 
Libra
Extroverted, cozy, and friendly are the main characteristics of Liberians. They are concerned about maintaining peace, harmony, and equilibrium in the world. As of the month that is dedicated to the zodiac sign Libra is September 23 – October 22. Also, people whose names start with Ta, Te, Tu, Ra, Ro, Re, and Ri are Liberians.
Scorpio
No, Scorpians are not all negative people; they possess positive qualities like brave, loyal, ambition, honesty, tough-mindedness, determination, and more. Who are all Scorpians? October 23 – November 21 are the days that make anybody who is born during them a Scorpian. As for the letters, they are To, Na, Nu, Ni, No, Ya, Yu, and Yi. 
Sagittarius
Lively, Passionate, smart, philosophical, and free living without any constraints are some of the common attributes of an actual Sagittarian. Bha Bhi, Fa, Dha, Bhe, Ye, and Yo are certain letters that can be one way to determine whether you are a Sagittarian or not. November 22 – December 21 is the bracket in which you can refer to label yourself as a Sagittarius. 
Capricorn
Loyal, supportive, and strong people who become good friends and partners are Capricorns. If you want to know whether you are one or not? If your birthday comes between December 22 – January 19, you are definitely one. Another way to determine is by checking if your name begins with the letters Jaa, Ji, Khe, Kho, Ga, Gi, Khi, and Khu.
Aquarius
The eleventh zodiac sign in the list is Aquarius, in which the people belonging to it are exceptional, clever, optimistic, sensitive, and calm. And if you don't know, Aquarius is the most humanitarian zodiac sign and is the last air sign in the astrological cycle. People who are either born between January 20 – February 18 or whose names begin with the letters Go, Gu, Gay, Da, Sa, Si, So, and Se are Aquarians.
Pisces
Last in the cycle is Pisces. People are pretty empathetic, mystical, romantic, imaginative, impressionable, and more. Moreover, the ones whose names begin with the letter Th, Jha, Di, Du, Cha, Chi, Do, J, and De, and the ones who were born between February 19 – March 20, are Pisceans. 
The Bottom Line
Besides these two ways, "How to know your Zodiac Sign?" are many others like time of birth, favorite number, and more are equally known. However, the most acceptable and widely known way is to determine your sun sign through your birth dates.