Us humans are naturally bound to cheer for the hero in any movie or show. It makes sense, right? Nobody cheers for Sauron to win in The Lord Of The Rings or Bane to beat Batman in The Dark Knight Rises. But, ever so often, comes a villain you can't help but adore. Examples of this are Joker from Batman or Patrick Bateman from American Psycho. 
The credit for this not only lies with the actors portraying their roles but also with the unsung heroes. Who? The writers and directors make us go against our natural instinct and root for the villain. Well, another such example of a villain being cheered on screen is none other than Kurt from the comedy-crime movie Spree. 
If you are also a fan of the likable villain Kurt Kunkle and want to know more about him, then you've come to the right article. So, let's dive in and get to know more about the character and the actor too.
His Interesting Background
For those of you that don't know who Kurt Kunkle is, He is a character from the movie Spree, which was released in 2020. Although Spree had a theatrical release, the movie got most of its viewers from the streaming service Hulu. 
Part of the reason for this was Covid-19, and another reason was the low budget the movie was made in.
The lead role of Kurt was played by Joe Keery. You might remember Joe from his portrayal of Steve Harrington in the famous Netflix Sci-Fi thriller series Stranger Things. As Steve Harrington, he was always the babysitter and protector of our favorite "nerds" of Hawkins High School, which is ironic, as we'll know what happened further ahead.
While in Stranger Things, Joe played a role of a babysitter and protector. In Spree, he plays a completely opposite role. Beware, as you might come across some intriguing spoilers ahead. (So, sorry, can't help it!)
The Intriguing Plot
In Spree, Kurt (Joe Keery) became an aspiring social media influencer. Also, he is obsessed with getting viral and gaining followers, so he was able to achieve that. Moreover, his online presence is under the username KurtsWorld96. 
Kurt posts videos on various topics such as draw my life, gaming, and reviews of shoes, but despite his best efforts, he is still crawling to gain more and more viewers and followers.
In the film, he babysits a young teen, Bobby, who has now become a famous streamer and internet sensation. Kurt tries time and again to get Bobby to give him a shout-out, for which he even interrupts Bobby's streams.
Obviously, which naturally annoys Bobby, and he puts him down constantly. Following Kurt's jealousy, it fuels him for revenge by showing Bobby that he has what it takes to be an internet sensation.
Due to his lack of subscribers and dying online account, Kurt works as a driver for driver service, Rideshare. He makes a final attempt to gain viewers and subscribers as he hooks up his car with cameras and starts to stream himself driving his riders along the city. 
Bobby is his only viewer, and he constantly belittles Kurt through the comments section, which further angers him, and he snaps. Finally, Kurt then announces that he is going to continuously kill his riders until he becomes viral. (Wooaaahhhhhh!, right?)
How Did he Kill?
Kurt poisons water bottles in his car and offers them to his unsuspecting guests. Due to the hot weather outside, riders drink the water. (Very Clever, No?)
Moreover, his first victim was an elderly businessman. Bobby, though, does not believe it to be real and says that Kurt's fake shenanigans won't work as he does not have any charisma to be famous, which further ignites his anger.
Then he continues with the gruesome killings, and eventually, his viewership starts to increase. Bobby still continuously says that the murders are fake and implies that Kurt is working with paid actors to pull it off.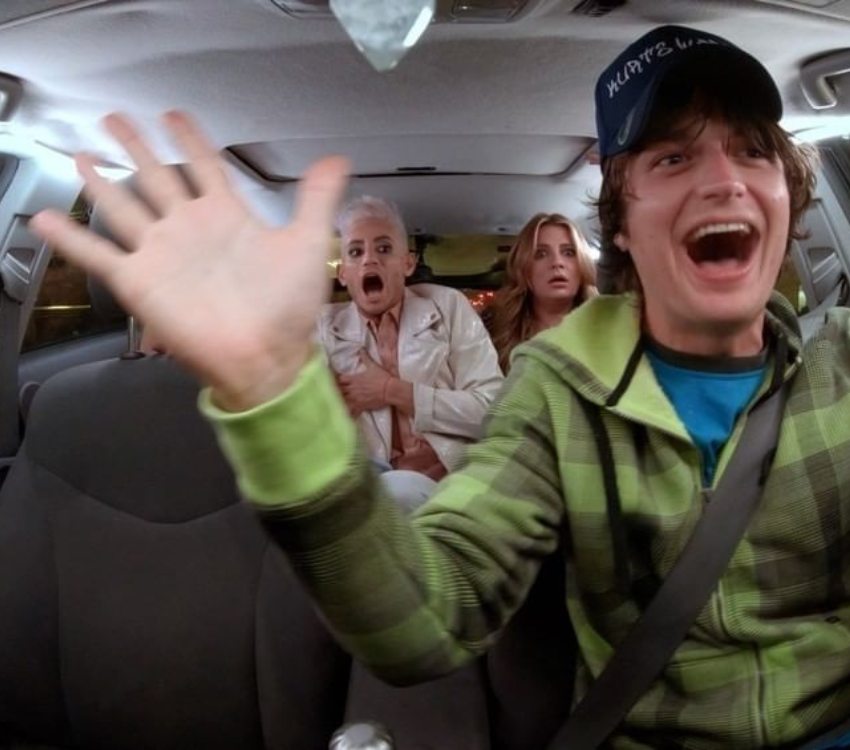 What Kurt Kunkle does next is he picks up three socialites and then proceeds with his plan and kills all three of them in a gruesome fashion hoping that Bobby will believe him and give him a shout-out. 
The stubborn Bobby still continues to say that it's all fake. Now, Kurt feels very frustrated that he has failed to see that it's all real. Therefore, he drives to Bobby's house to plead with him for a shout-out, but Bobby refuses. 
Later, this pushes Kurt over the edge, and he pulls out a knife, fatally stabs Bobby, and kills him. Bobby's viewers, just like him, believe it all to be fake. 
Due to the murders, the Rideshare app gets momentarily suspended. Kurt Kunkle then books a ride from a different service, kills the driver, and steals his car.
What Happened when he Met Jessie?
Kurt finally meets his end at the hands of Jessie Adams, a comedian that Kurt likes, but she is not impressed by Kurt's obsession with gaining followers. His death is dramatic as she kills him with his own phone and then takes a selfie with his corpse and posts it on her Instagram. (What an end!)
Now, Jessie gets recognized nationwide as the one who stopped the killings, while Kurt's killings still have some fans in some corners of the internet. 
Kurt's Rise to Fame
Although Kurt was a villain in this movie, his acting received praise from both the fans and critics. As we all know, it's not easy being a leader in a movie and also being the villain.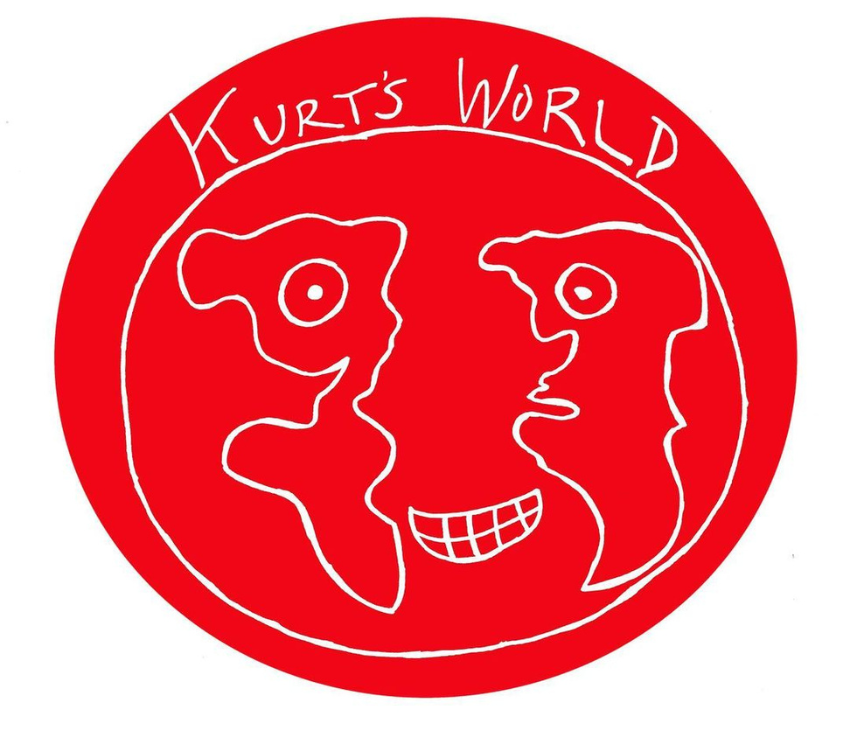 This role further increased the actor Joe Keery's stock in Hollywood as it gave viewers a look at the actor that they had never seen before. 
While Spree was not a big success, it still got decent reviews from critics, and Joe Keery was especially praised for his portrayal of a different villain. The most significant endorsement the movie received was when former USA President Barack Obama tweeted about the movie upon its release.
Moreover, John DeFore of The Hollywood Reporter heaped praise on Keery, saying that he was a perfectly balanced dorky and psychopath required to play a role like this. Finally, Spree might have been a small success, but Kurt Kunkle definitely has a lot of diehard fans. 
Kurt Kunkle's Instagram Page
We can surely see that from his Instagram, which still has more than 1 million followers.
Every great actor has the ability to play every role in such a way that the viewers feel connected to them. Also, no surprise as people easily gets hooked on thriller movies.
Think about Christian Bale, who has played the role of a superhero, a supervillain, an insomniac, a psychopath, and also a magician, which is the reason why he is revered as one of the best actors ever. 
Imagine if he had taken the safe route and always played the same kind of roles. We can say that while it may not have been a huge financial success or won Joe a lot of awards but this movie and character did wonder for his career. 
Until now, everyone knew Joe Keery as a pretty-boy babysitter and protector. However, there is no doubt that one of the best characters that Joe has ever played is Steve Harrington.  
The role of Kurt Kunkle gave us a view behind the curtain and showed us how talented this young actor is and how bright his future is.