With the emergence of streaming platforms such as Netflix, Hulu, HBO, Disney Plus, and many more, I think it's safe to assume that we are currently living in the golden age of television. Of course, with the increase of these platforms, space has opened up for shows that may very well never have been telecasted if we were still hooked on to conventional TV. 
Naturally, with this, the number of opportunities for young actors has also increased. Moreover, we have been introduced to such brilliant actors and actresses. Stars such as Katherine Langford, Gaten Matarazzo, Millie Bobby Brown, Joe Keery, and many more. 
Another upcoming talent is none other than Conor Husting. If you wish to know more about the actor, then you, my friend, have come to the right place. So without further ado, let's go ahead and learn more about the life and career of Conor Husting.
Humble Beginnings of this Budding Star
Even the greatest of stories sometimes have ordinary beginnings. Like many actors and actresses nowadays, Conor did not have a natural" in "into the world of the entertainment industry. His parents, Chuck Husting and Myrna Husting were not involved in the film fraternity.  
As we spoke earlier about having ordinary beginnings, Conor's first role was not even an On-Screen role. His first job was actually a voice role in Almost Home, which was released in 2018. Although it may not have been an actual on-screen role, it did open up avenues for bigger and better opportunities for the young actor.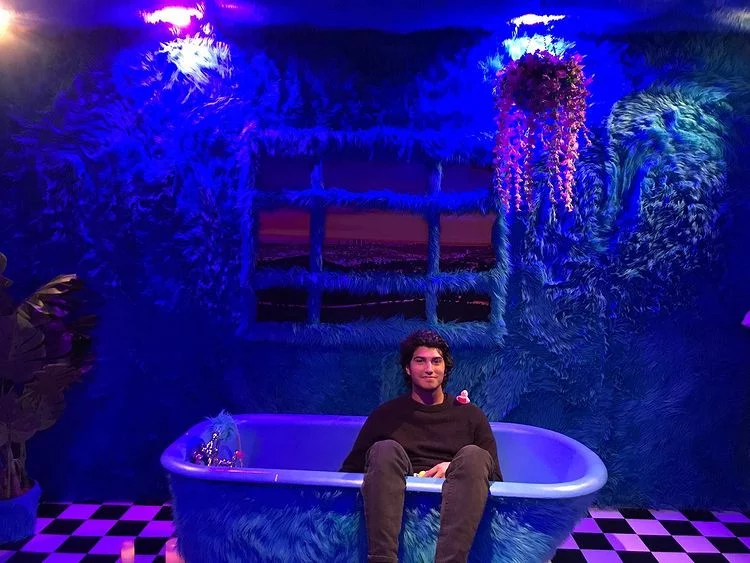 Speaking about his first on-screen role came the following year when he got a role in an episode of the comedy series Man With A Plan. Surely it was not a major role, but when you get to share the screen with a legendary actor such as Matt LeBlanc, it's almost certain that you'll learn a lot and, naturally, have bigger and better opportunities coming your way. And that was exactly the case for Conor as well.
Conor Husting's Breakthrough
After the role in Man With A Plan, Conor was roped in for a role in the Netflix original series Prince of Peoria. Although he has a recurring role in the series, his portrayal of Tanner in the series was highly praised by critics. In fact, he became one of the new teen heartthrobs of the new generation. 
Although Conor only played in six episodes of the series, due to the rave reviews, Conor was no less than a star. With his increase in fame after that, it's safe to assume that the young actor was mighty impressive in his acting.
After the soaring success of Prince of Peoria, Conor Husting played the role of Tad Cameroon in Netflix's special Game on! A Comedy Crossover Event. Moreover, Conor showed off his comedic skills at the special event. 
Speaking about this event was a crossover of four different comedy series. Conor played opposite many talented actors and comedians. A few of these famous stars were the comedian Gabrel Iglesias and Paul Wight (commonly known as WWE's Big Show ). 
First of Surely, Many Lead Roles
The Comedy Crossover Event in the special led to Conor's first lead role ever. He bagged his first leading role in one of the four shows included in the special. Additionally, he reprised his role as Tad Cameroon in Netflix's comedy series, The Expanding Universe of Ashey Garcia. 
Conor was on-screen for all 15 episodes of the comedy series. He was praised by critics for his sense of humor and comedic timing throughout the series. Naturally, Conor amassed a legion of fans along the way, especially teen girls, as the show was mainly produced for the target audience of teens. 
Further Roles in his Kitty
Even though Conor Husting has started to establish himself as one of the best rising stars, he still has to pay some dues. Before he got the role in his most mainstream series, he played some other side roles as well. Let's look at some more of his characters.
Conor played the role of Sean in four episodes of A Peacock original Punky Brewster, which aired in 2021. Furthermore, he had a side role in the Sci-Fi horror Let Us In. Interestingly, his portrayal of Tobey in the movie was his first on-screen acting job in movies.
Conor also acted in a couple of episodes of the final season of the Netflix comedy-drama, On My Block. 
Rise In Fandom From iCarly
Arguably, this role is the reason why most people know or are here to know about Conor Husting from iCarly. Conor played the role of Beau in the hit Paramount plus original iCarly. Though he only played a role in three episodes, that was enough air time for him to find a place in every viewer of the show. 
While in the show, he was the Ex- Boyfriend of Carly, but with his acting and obvious looks, many fans wanted them to be together again. This is saying a lot since the usual consensus is that everyone hates the Ex.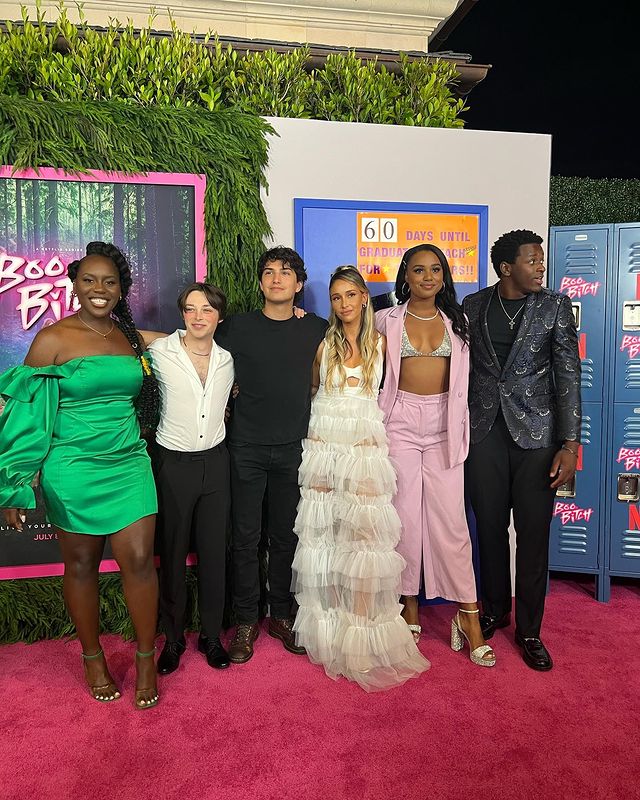 After iCarly, the actor played a small role in the teen romantic comedy Hollywood Stargirl, which came to the big screen in 2022. Additionally, his latest acting gig was in the Netflix comedy TV mini-series Boo, Bitch. He played the role of Jake in that. 
Although we do not yet have any confirmation regarding any future projects, we can safely assume that it won't be long until we see him on the big screen again.
Online Presence and Love Life
In today's world, one of the best measures of how popular a person is is to see how his Instagram is doing. While Husting does not have millions of followers, He does have a decent amount of followers. He has more than 54k followers on his Instagram. 
One of the reasons that can explain this underwhelming number is the fact that the actor is not very active on social media. He generally posts only about the important stuff. While combing through his Instagram, we can see that he posts regarding his work, family, and of course, his Girlfriend (Sorry, Girls! He is already taken). 
Currently, he is dating Sydney Hutson. From what can see from the images, the young couple is very happy together. Conor makes it a point to wish Sydney on her birthday with cute pictures and loving captions.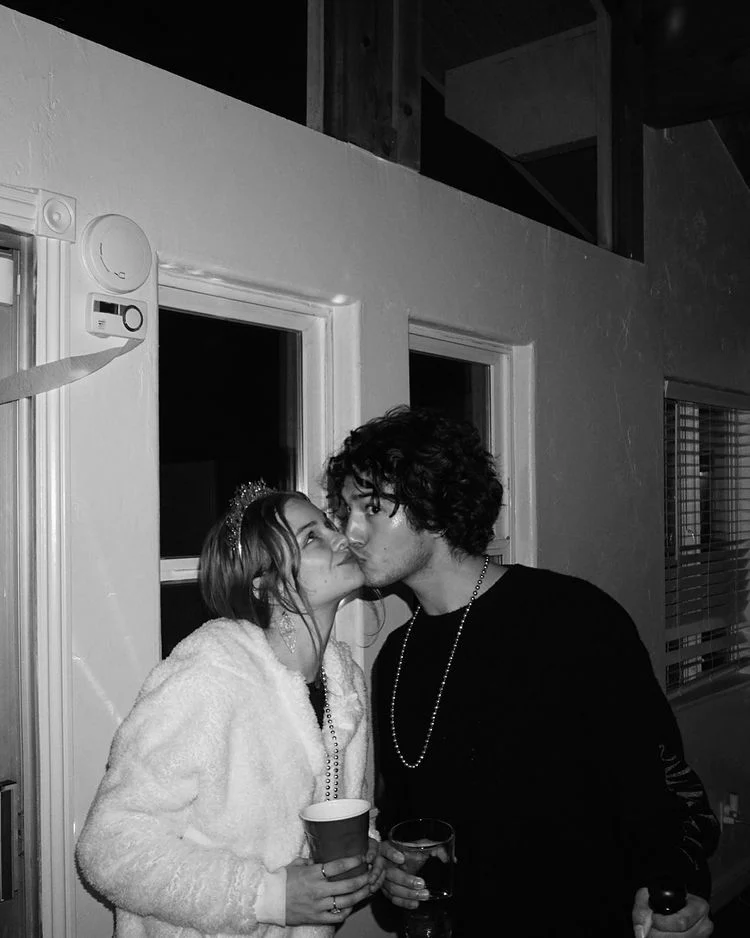 We also found out that the budding star also has an elder brother, Peter. Moreover, he is also a pet lover as he has two pet dogs, and he constantly takes playful pictures with them.
The Bottom Line
We all have to pay our dues and struggle during some stage of our life. For Conor Husting, it was no different. He did lots of minor roles until he started getting consideration for lead roles. In fact, his first role wasn't even an acting job but just a voice role. 
From the outside, the world of acting seems like heaven and too easy, but most of us don't acknowledge the hard work and persistence needed to go ahead with the grind. 
Conor did just that and took any gig that came his way, and now we all know that he has achieved success. Conor has amassed a net worth of more than $400k till now. As he is just 22 years old, this is mighty impressive, and one can only imagine how bright his future is.