Beaches are undoubtedly the best place to witness sunrise and sunset. Especially when visiting New York, watching the sun rise and set in the ocean amid the skyscrapers is a phenomenal moment. 
So, when in New York, you must visit the most famous beaches for a picnic and get some tan on your body while experiencing the breathtaking view. We have compiled for you the most exotic beaches in New York of all time to make sightseeing easier for you!
Astounding Beaches in New York City
The best season to visit the beaches in New York is between spring and winter to experience the cool breeze. Also, New York beaches are less crowded and offer spectacular views to visitors. Some of the best beaches in New York are mentioned below. 
1. Coney Island Beach
The beach is located in Brooklyn and has no entry fee. It is amongst the best beaches in New York, considering its Classic American vibe. This beach is a hub for sports activities and has facilities such as playgrounds, bathrooms and showers, a sports court, and other adventure activities as well, for the locals as well as the tourists to enjoy. 
Besides the beach lies the amusement park of Coney Island, which is quite famous for its authentic Russian cuisine. It holds some of the best vintage restaurants and chain eateries. The best time to visit this beach is from May to September, especially on a Friday night, when the visitors are able to experience fireworks to mark the end of their beach day! 
In winter, the same island becomes a sporty place where the New York Aquarium, Abe Stark ice skating rink, and the baseball stadium of the Brooklyn Cyclones team are also found. 
2. Manhattan Beach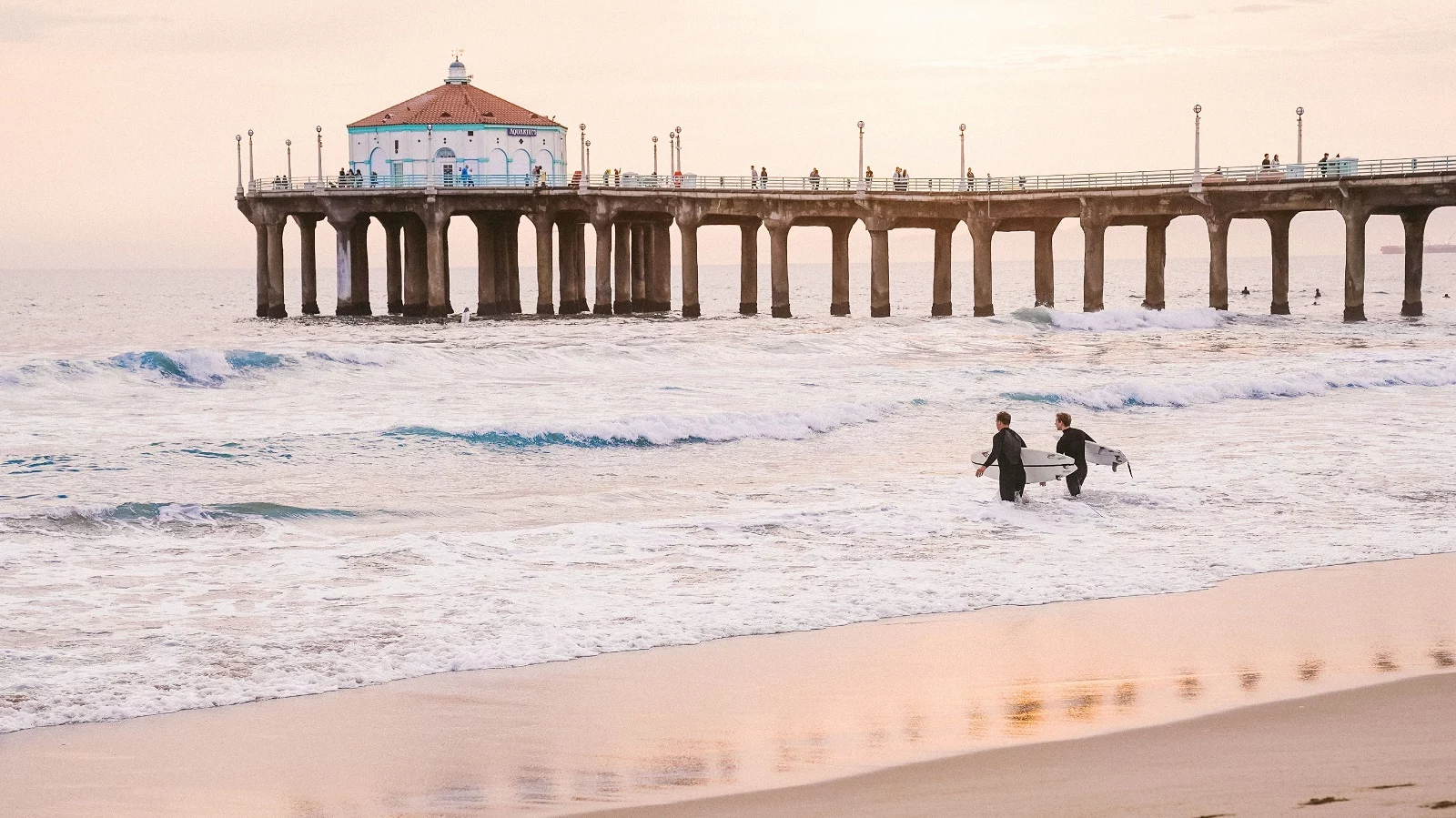 Brooklyn's Manhattan beach is the second-best beach in New York. It is open from 9 am to 5 am and has multiple facilities such as a children's park, sports court, Barbecue area, bathrooms, showers, etc. There is also a facility for wheelchairs. 
The beach is perfect for those who want a secluded area with less crowd, unlike the Coney Island beach, which is quite crowded. It is a small beach with gentle waves and is preferable for people who are afraid of the ocean or for family trips. 
It is one of the most amazing spots for family picnics considering the facilities such as a barbecue area, baseball pitches, sports courts, shaded parks, and less crowd! You can reach this beach easily through public transport or go in your own vehicle, where you need to pay a minor parking fee of $2. 
3. Rockaway Beach and Boardwalk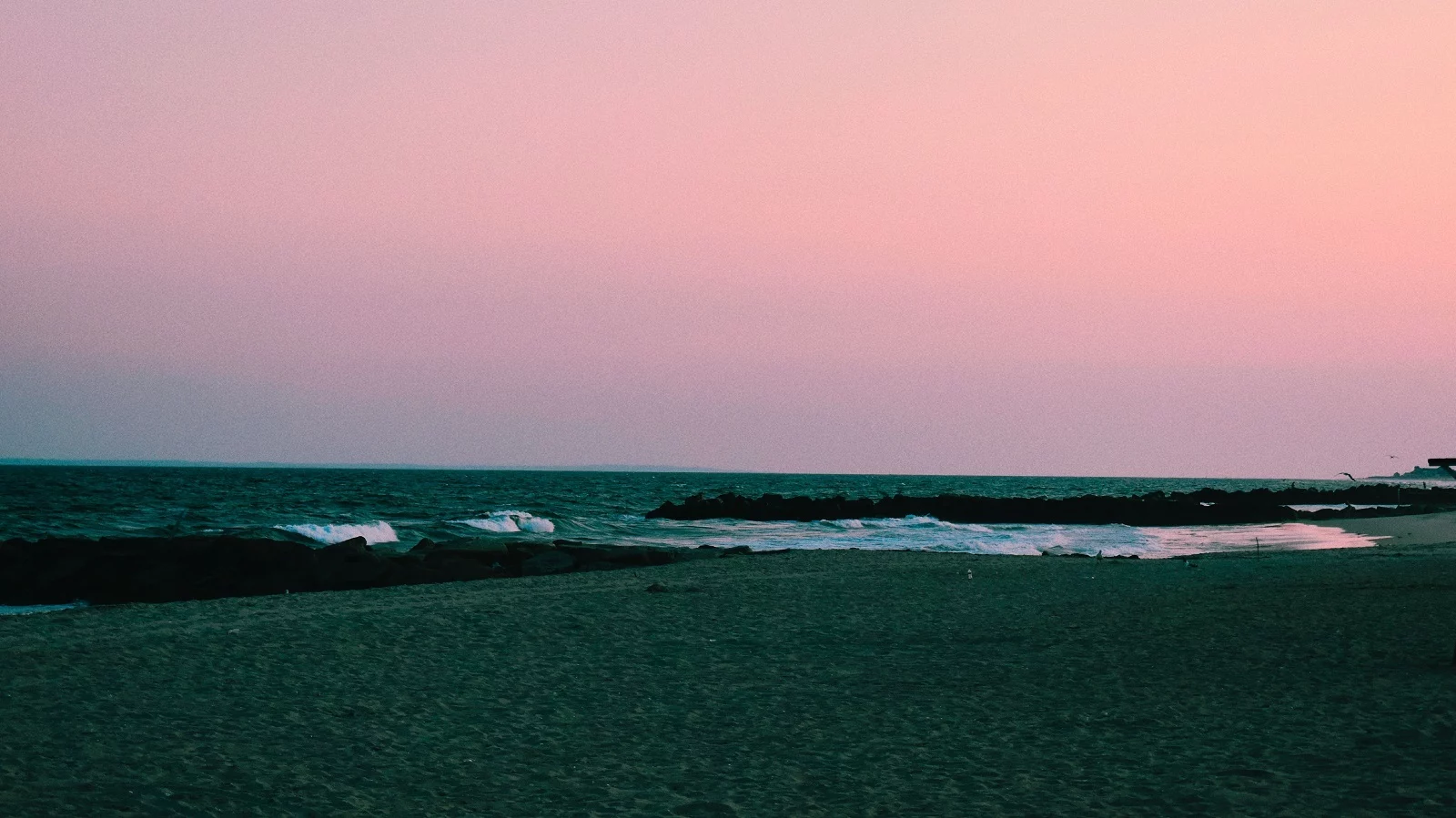 If you are up for visiting a beach different from the contemporary beaches, you must visit the Rockaway Beach and Boardwalk, which is situated in Queens, It is one of the best tourist spots and beaches in New York, and its boardwalk is amongst the longest in the whole US. 
The beach has something to offer to all kinds of people, whether sports lovers, art lovers, or leisure lovers! Rockaway beach has parks, baseball courts, football fields, historical and cultural installations, and much more! It is also the only legal surf beach in New York and even has its own surf school. 
It is known for its food and drink facilities, which are also budget-friendly. Moreover, people often come here for water sports and adventure activities such as surfing, jet skiing, etc. As the day ends, the live music and dancing vibe indulge the tourists on the beach. 
4. Wolfe's Pond Beach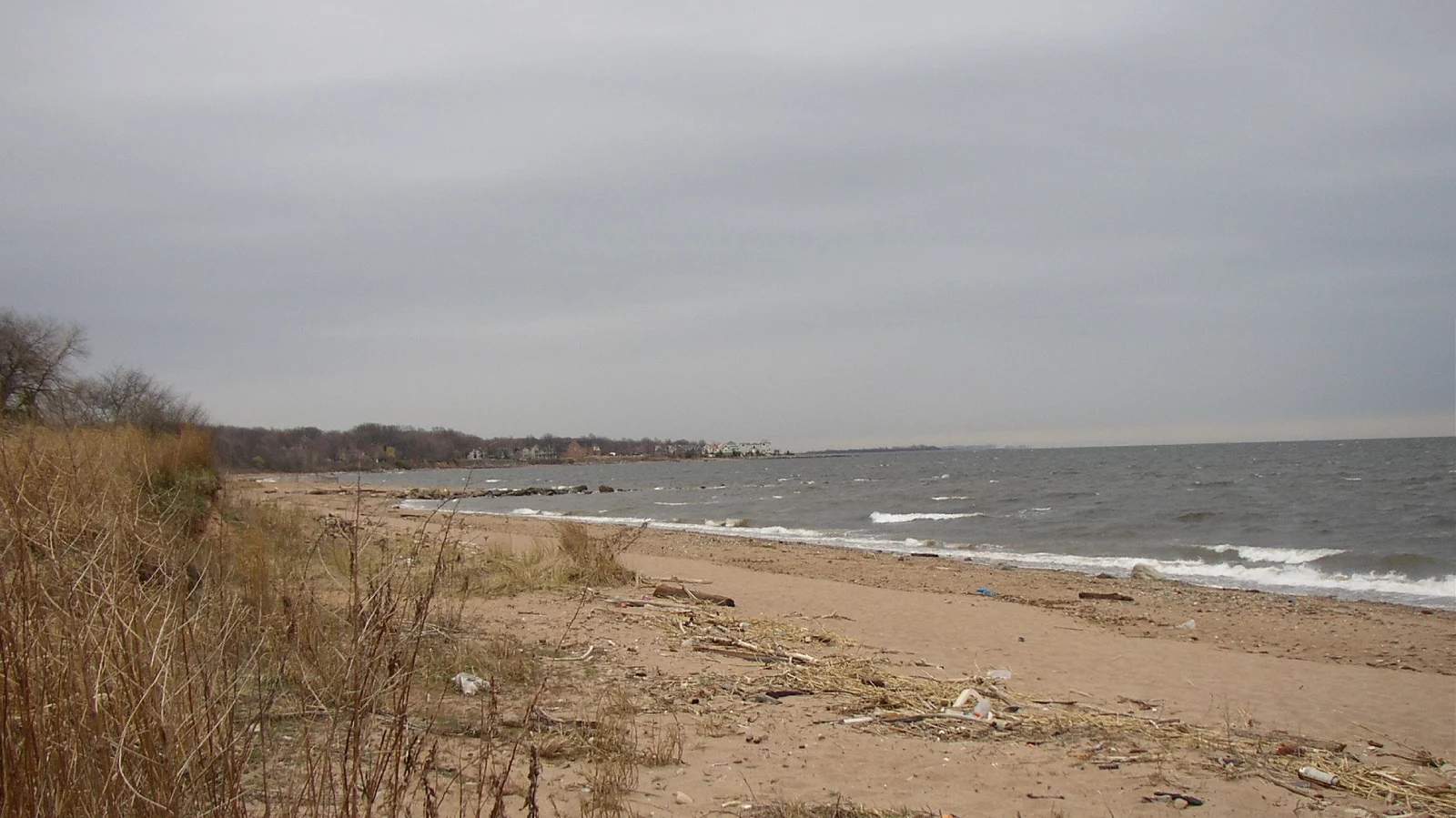 This beach is amongst the most picturesque beaches in New York. It is surrounded by natural elements such as corals, different types of flora and fauna, and beautiful rocks. The beach has clear blue water and is an outstanding place for people who love taking a lot of selfies! 
It has amenities such as a children's park, sports courts for multiple sports, bathrooms, showers, a barbecue area, etc., which make it ideal for all age groups and families. You can witness here multiple seaweed and water plant species, which bloom especially during the spring season. 
Around the beach, you can also go for adventure activities such as hiking or fishing. It is quite easy to reach the beach as the nearest bus station is 10 minutes away if you go on foot. 
5. Montauk Beach
In Suffolk county of New York, Montauk is one of the most famous tourist destinations. The best part about the beaches in Montauk is its white gleaming sand and cliffs as high as 70 feet, which stand tall in the ocean. 
One of the best beaches here is Kirk Park Beach, which is a family-friendly beach with crystal-clear water and sandy dune shores. You can visit the beach anytime between 8 am to 8 pm without requiring any passes for the same. 
The beach has some amazing outlets to eat till you're full. You can also go surfing on the beach, make a tent-house, or even barbecue on the beach itself. At just a little walking distance from the beach lies the Montauk golf course, where you can go to spend some leisure time playing golf. 
6. Cherry Grove Beach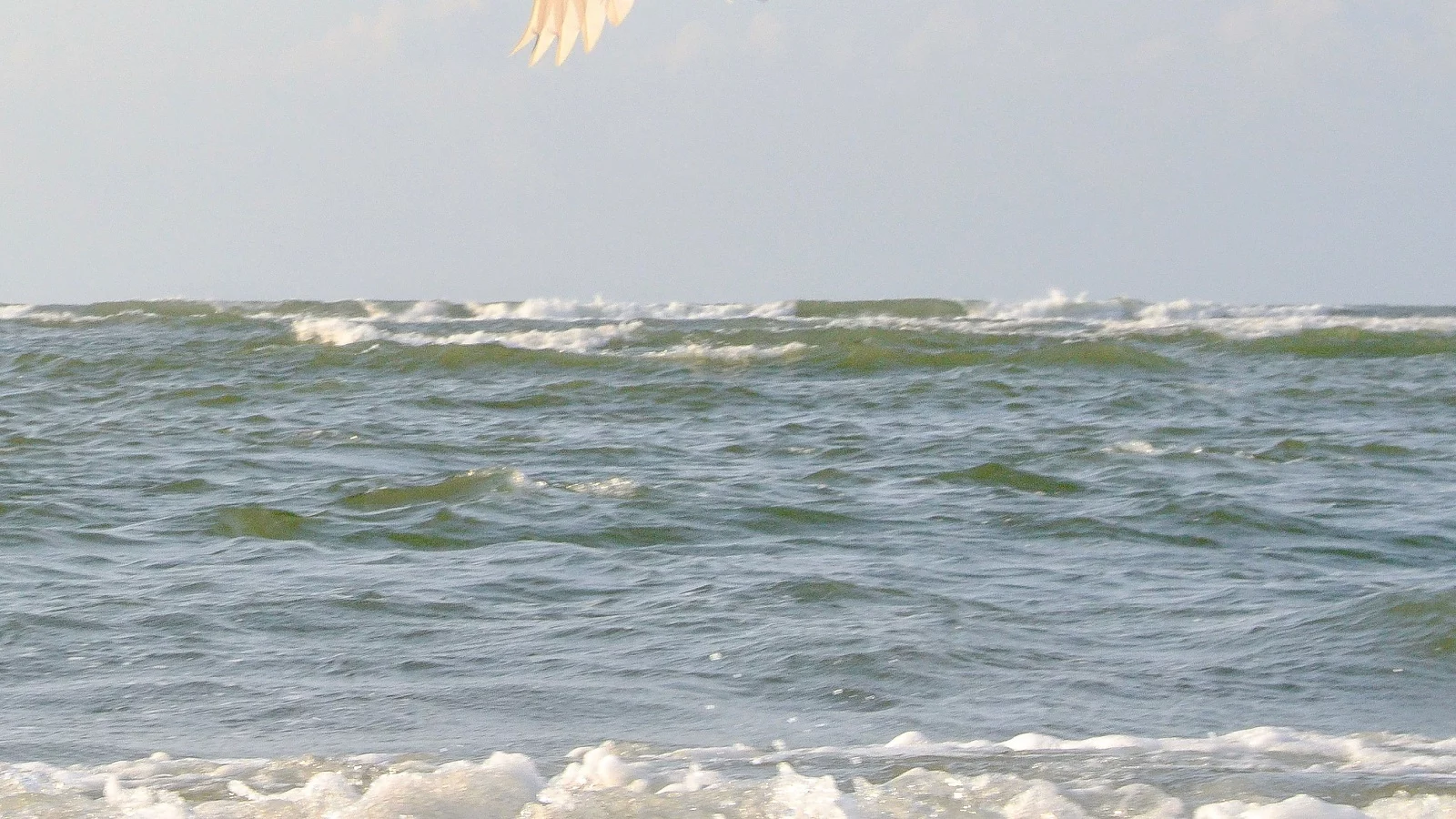 If you wish to go to a beach just in front of the city from where you can witness the ocean as well as the skyscrapers, you must visit Cherry Grove Beach. This beach is open for visitors all seasons of the year and can be visited anytime from 7 am to 8 pm. 
The beach is located in South Carolina and is quite famous for its white sand. It is amongst the best tourist spots in New York. It is less crowded than other beaches and is a good spot to spend some family time. Right at the beach, you can witness some restaurants, bars, rentals, and also restrooms. 
It is also a prevalent place for fishing and other such activities, and you can rent fishing gear from the beach itself. The beach is also a famous spot for parasailing and jet skiing and has a surf, golf, and beach club nearby to add up to your fun. If you want to get a beach-facing hotel for yourself, Cherry Grove beach is the perfect spot for the same. 
7. Jones Beach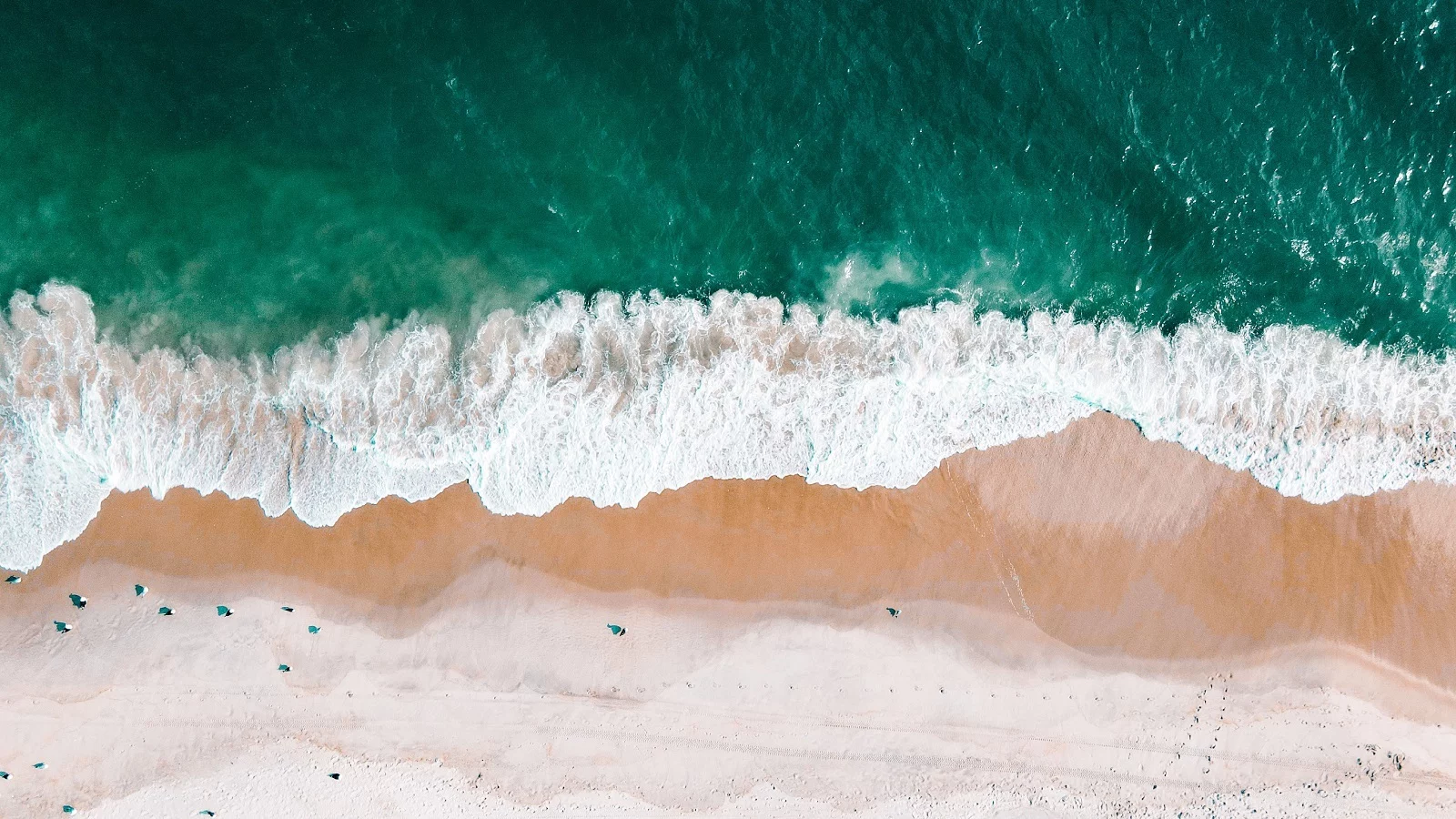 The Jones Beach State Park is a long beach with around 10 km of shore in Long Island. It is one of the most aesthetic places to view sunrises and sunsets. You can also go swimming in the calmer section of the beach, which is sheltered by a bay. 
Apart from that, this beach offers multiple activities to the visitors, such as playing basketball, fishing, mini-golf, walking the park trails, etc. It also has a gigantic pool in its West Bathhouse. Jones beach is a perfect place for family adventures and is also budget-friendly. 
The beach is also known as Southwick Beach and is surrounded by multiple ecological features. You can also visit the Theodore Roosevelt Nature Centre, which lies just beside the beach, and there you can learn a lot about the beach, its ecology, and the seashore. 
8. Robert Moses State Park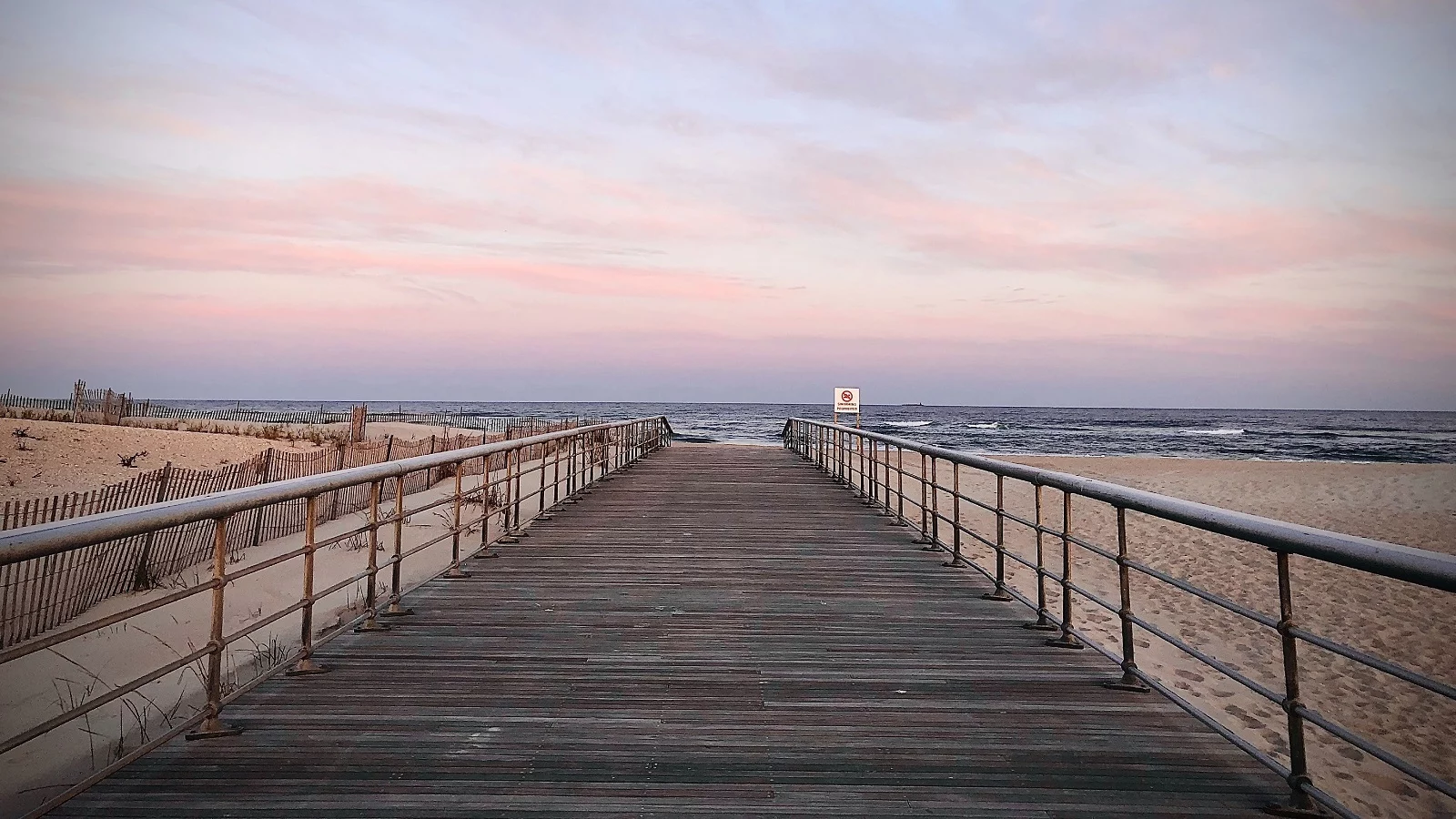 Located on Fire Island, the Robert Moses State Park Beach is made up of a soft and sandy coastline. The beach is open for visitors throughout the year. It has quiet, peaceful, and secluded sections and also crowded and fun sections. The beach also had a historic Lighthouse called the Fire Island Lighthouse. 
Apart from that, the beach has a miniature golf course, concession stands, a children's park, and other regular public facilities. During spring and summer, the beach becomes a hub for surfing and fishing, while during the winter, it is a place for sports and recreation activities. It experiences a bard of tourists all year round. 
9. Fort Tilden Beach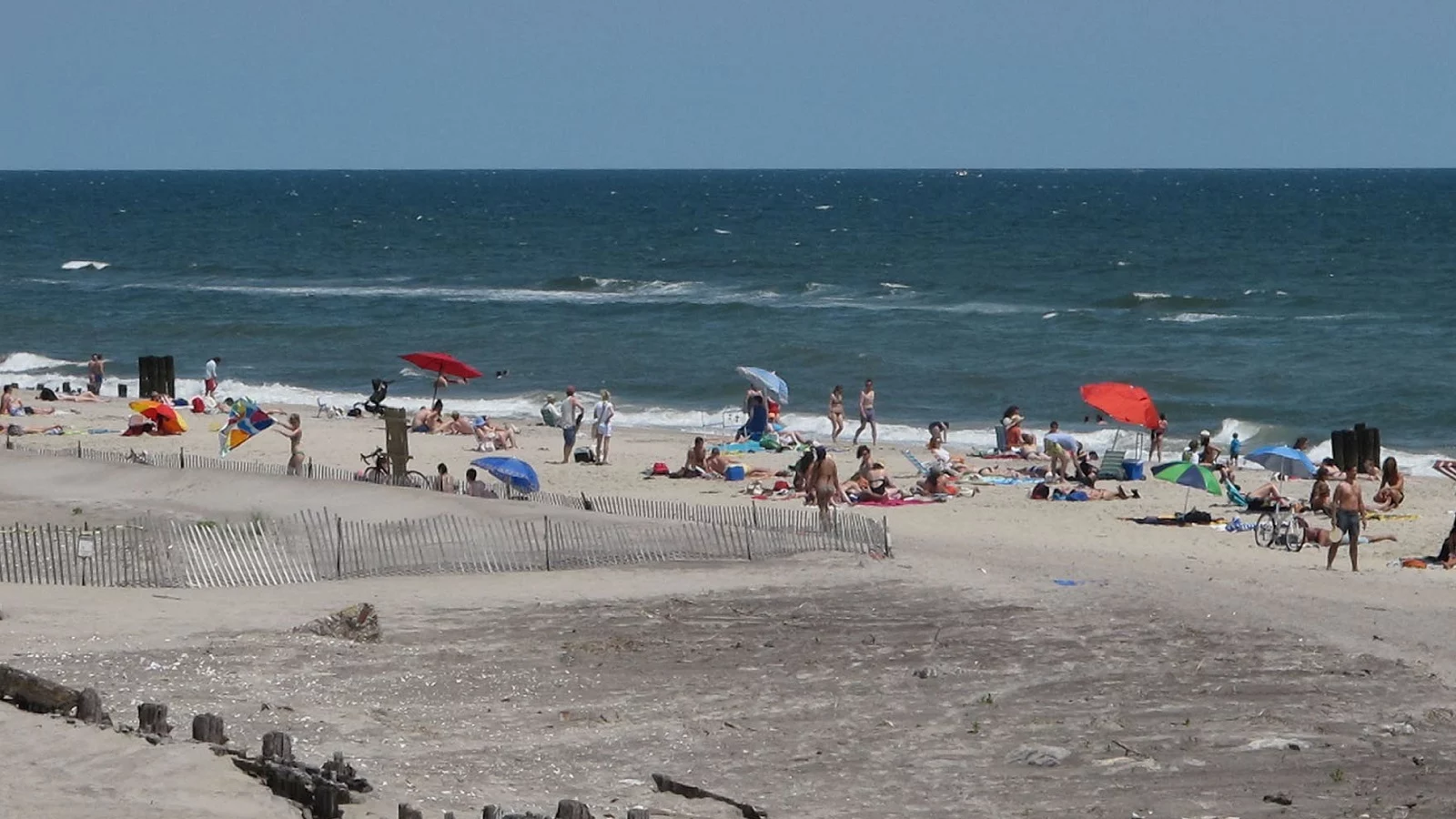 This beach is located in Queens, New York, and is an old military site. It was originally fortified by the military to safeguard the New York harbor from air and sea attacks. The beach is a part of Gateway National Recreation Area in the city of New York, which runs across multiple counties and boroughs. 
It is open to tourists all the time, every month of the year. People often come here to spend some quality and peaceful time with their family and loved ones. 
Tourists and visitors come to Fort Tilden Beach to watch swarms of hawks, which come to the beach during the fall season. It is a remote beach with a lot of hiking trails, athletic fields, and theatres around it. Swimming and other adventure activities are not allowed on this beach as there are no lifeguards present here. 
10. Riis Park Beach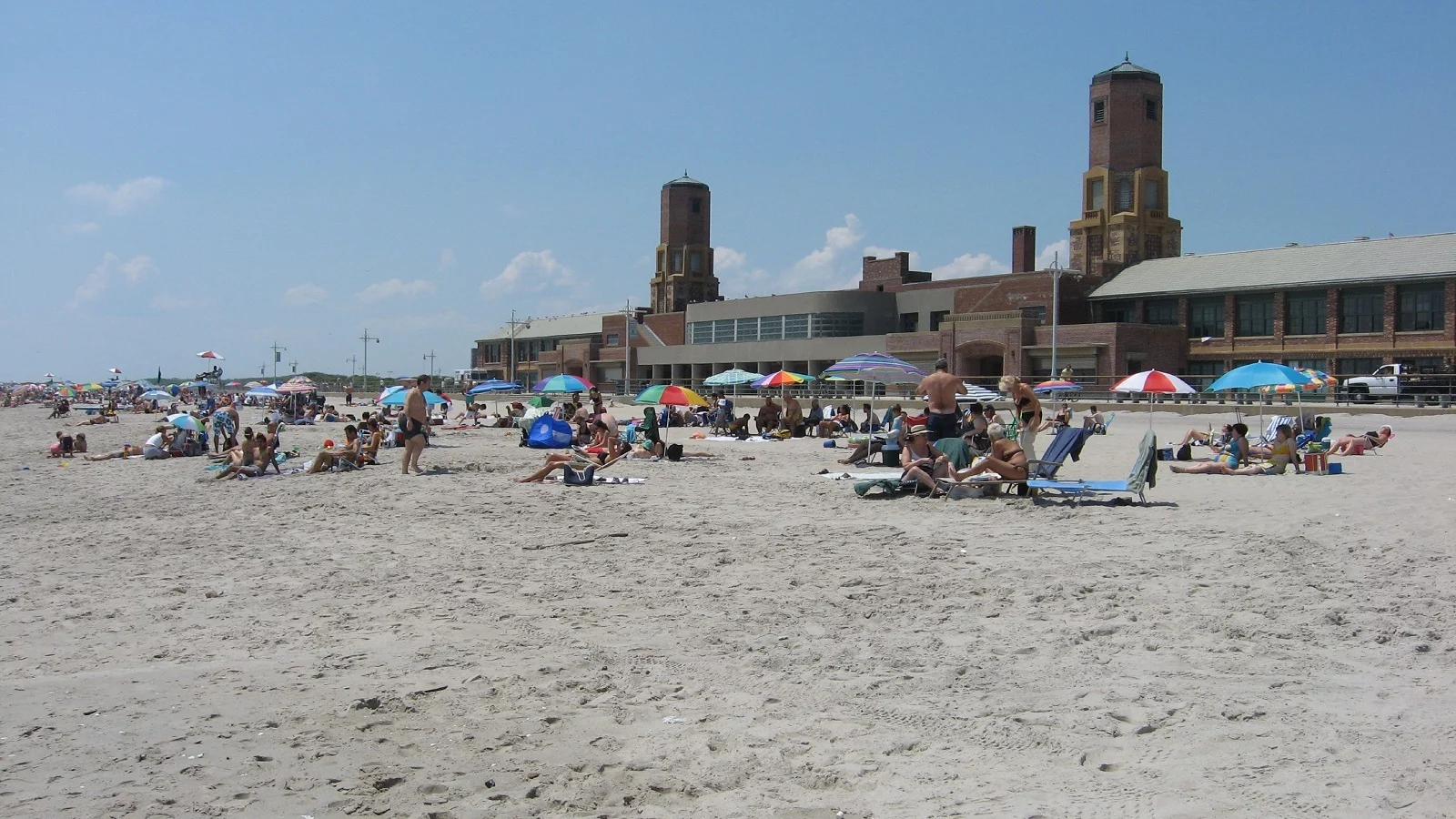 If you are visiting New York in the summer, you must definitely visit Riis Park Beach. In summer, it has a Bazaar, which is a place with good food, live music, and many fun activities, games, and events. 
The beach is also known as Jacob's Riis National Park Beach. It offers the visitors multiple fun things to do in the sand, such as live concerts, table tennis, bumping DJ blowouts, etc. The beach also has concession stands, vintage clothes shops, and multiple food outlets to entertain visitors. 
Also, during the bazaar, visitors can participate in a plethora of events and games, such as the Beach Volleyball League, Golf, Rockaway Film Festival, etc. The beach also has a Bathhouse Beach Pavillion where you can go for some swimming and fun.  
11. Lake Placid Public Beach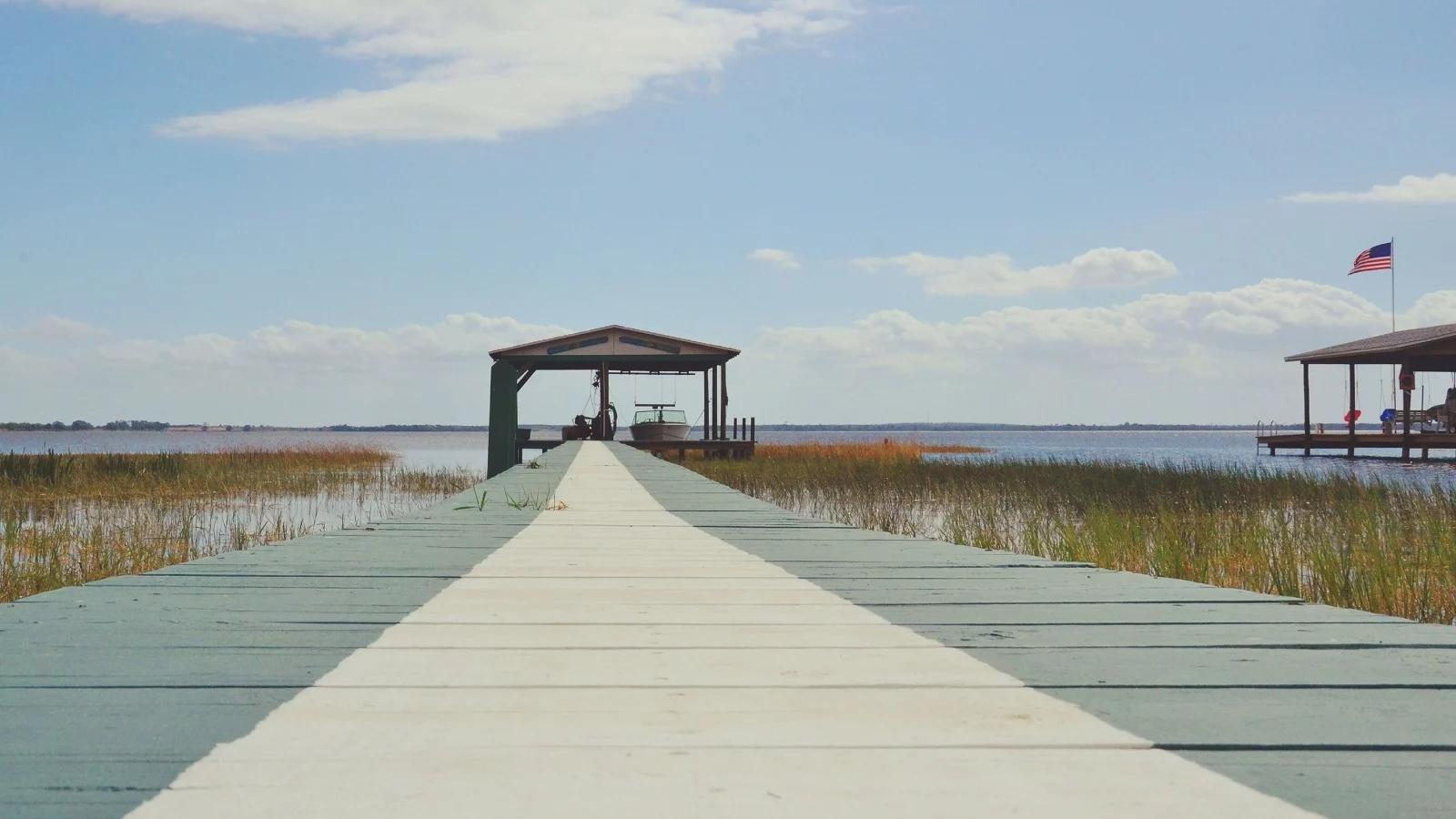 This beach on a Lake Placid is a different type of landscape, which offers you a private place without paying extra. It is a tranquil inland beach that is not on an ocean and is found on the southern shore of Mirror Lake. It is a sandy beach and a beautiful place where you can swim, fish, take dives off the dock or go kayaking. 
The beach also offers activities such as tennis courts, playgrounds, bike rides, etc. You can spend some family time or have a picnic in the lake, which also has a patch of grass to cool off in the summer rays. 
12. Bayshore Waterfront Park
This exquisite beach has a gorgeous waterfront, which makes it a must-visit beach in New York. The best part pertaining to this beach is that it is a dog-friendly beach, where you can also bring your dog and offer him some playtime. 
The beach has a picturesque landscape, and here you can go fishing, enjoy picnics and walk along the coast. The mile-long stretch of this beach offers some outstanding points to witness the beauty of sunrise and sunset. It also has a fishing pier, from where you can rent your fishing clothes and equipment. 
You can also go swimming and take a small jump from its wooden dock, but only if you are an expert. Otherwise, this beach is quite a safe place for the children too.
13. Asbury Park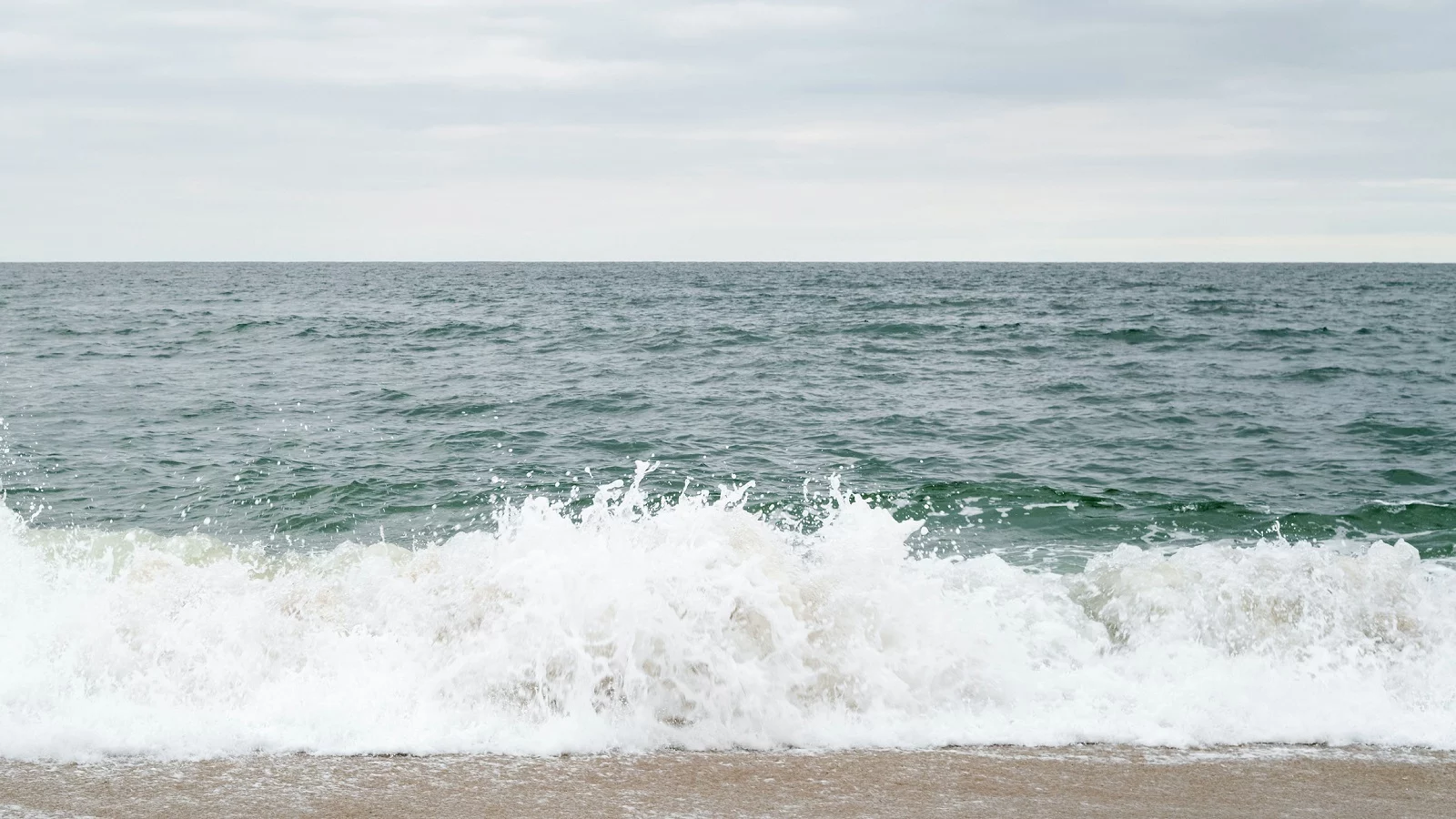 Asbury Park is a historic shore town that entails one of the best beaches in New Jersey. It was originally built in the 1800s. Today, it is a quaint and delightful boardwalk with a long line of eateries and artsy shops. 
It also has the famous Paramount Theatre and Convention Hall, which was restored to make it open for public viewing. The theatre has exciting shows running every now and then, and the convention hall is good for shopping. 
Apart from these two famous points, Asbury Park has a glassblowing studio, a splash park, a retro arcade point, a bowling arena, and multiple other kid-friendly attractions. 
14. Shelter Island Beach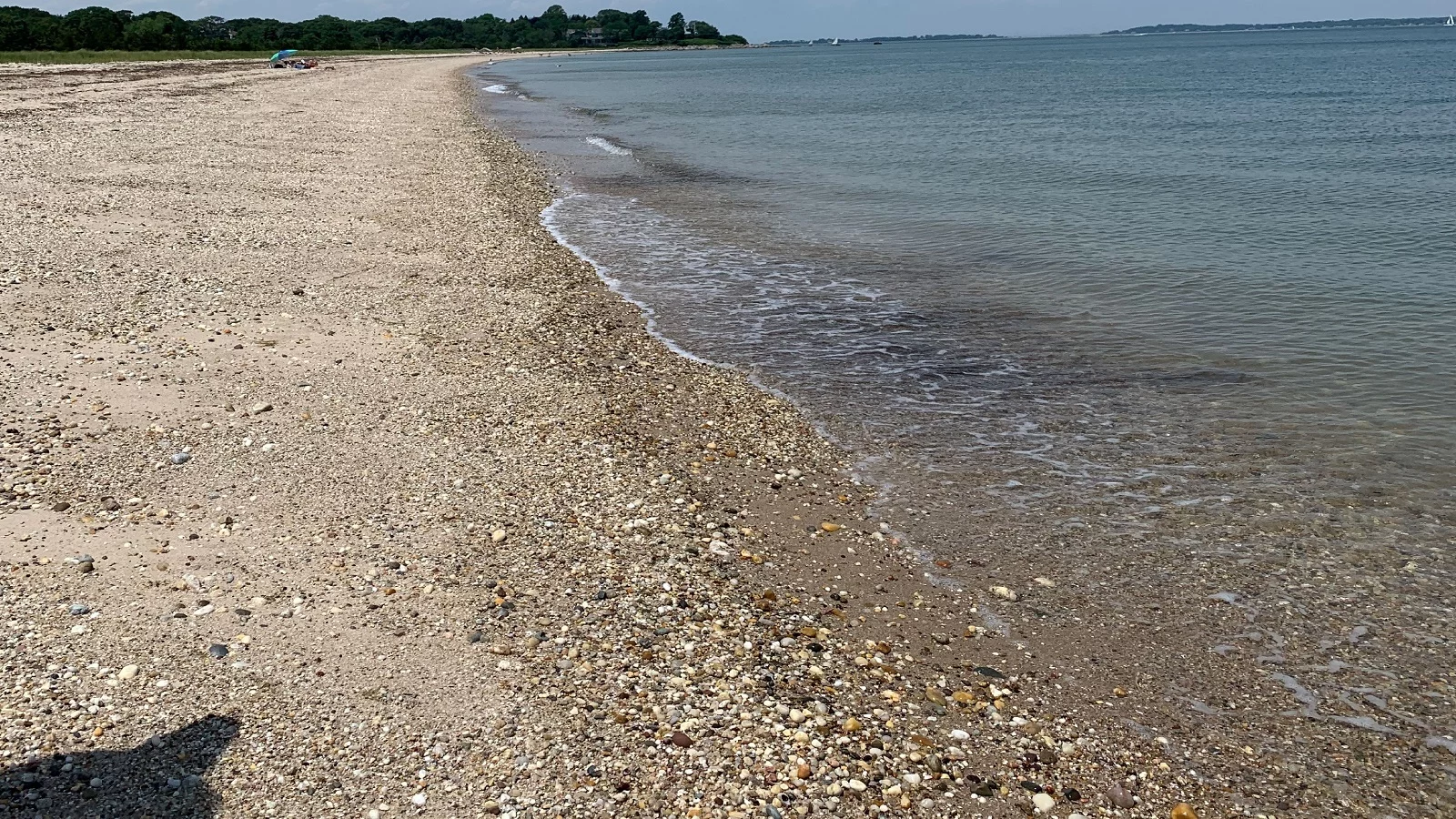 To reach Shelter Island, you need to take a ferry from Greenport. The Wades beach at Shelter Island is an amazing place to visit if you want to go to an exclusive beach on an island. It is a perfect destination far from the city and has multiple amazing hiking trails. 
The beach is not crowded and has plenty of restaurants and food stalls. The most famous here is its ice cream. You can also go swimming as lifeguards are always present at the beach. There are also many restrooms and showers. The beach also has a natural reserve- the Mashomack Preserve, which you can visit for free. 
15. Barrett Beach Park
This beach park located at the Fire Island is a calm and secluded place for leisure time. It is a large beach located between Fire Island Pines and Water Island. It has amazing views, and you can only go there by foot or by private boat, which makes this boat exclusive and extremely less crowded. 
Final Words
If you are a beach person, adding these beaches to your itinerary while visiting New York City is a must. So enjoy the sunrise and the sunset, along with local delicacies and water activities on these beaches in New York, to give your New York trip a final conclusion.