There are many different styles and shapes to choose from when it comes to skirts. For those unaware of what this piece of clothing looks like, you have landed at the right place as we will help you to know about the types of skirts that are important to have in every girl's wardrobe for different occasions.
In this article, we'll be highlighting 15 Types of Skirts that should have you covered for any occasion. Whether you're looking for something classy and sophisticated or fun and flirty, these Skirts will help you find the perfect fit.
A-Line Skirt
This classic skirt is fitted at the waist and then gently flows outwards in an A-shape. It usually hits around the knee area, making it a great choice for both casual and formal occasions.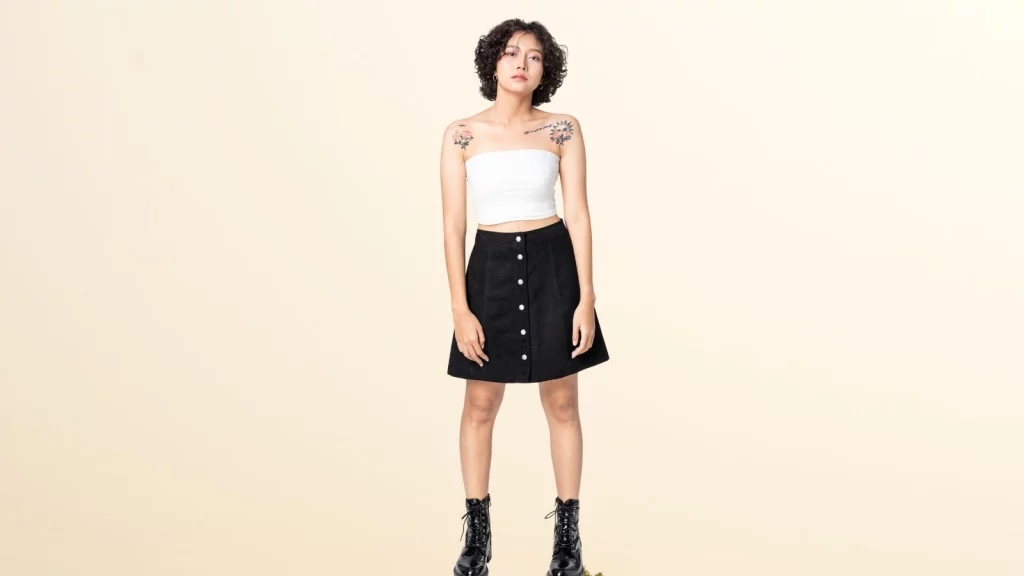 You can easily carry these skirts to office parties and meetings. Also, you can easily pair them with denim and simple formal shirts and can wear them all around the year. 
You can pick any color you want to wear with these skirts as every color looks perfectly great with these skirts. You can buy the A-line type of skirt from any local market or can easily find one on any online platform.
Maxi Skirt
If you're looking for something long and flowy, look no further than a maxi skirt. This floor-length skirt is perfect for special occasions, like weddings or black tie events.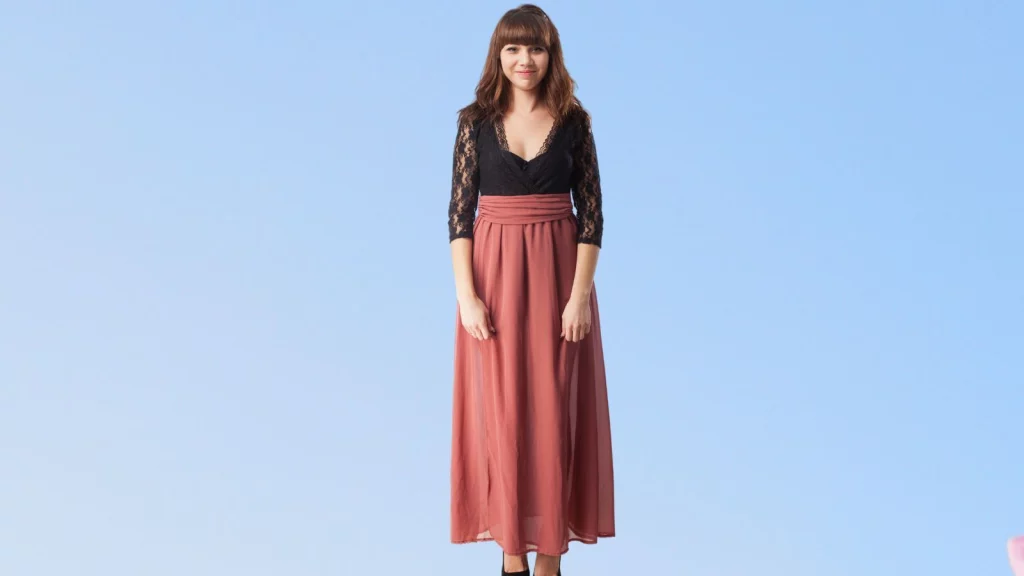 You can pair these skirts with tops, graphic tees, or flowy blouses. In winter, you can also wear it with loose cardigans. 
These skirts are available in floral prints as well as little embroidery too. If you do not have a maxi skirt in your wardrobe, then get one for yourself from any of your favorite online platforms. You can also explore your local markets to find the designs in maxi skirts.
Pencil Skirt
The pencil skirt is a timeless classic that's both flattering and versatile. Perfect for the office or a night out on the town, it pairs well with almost any top.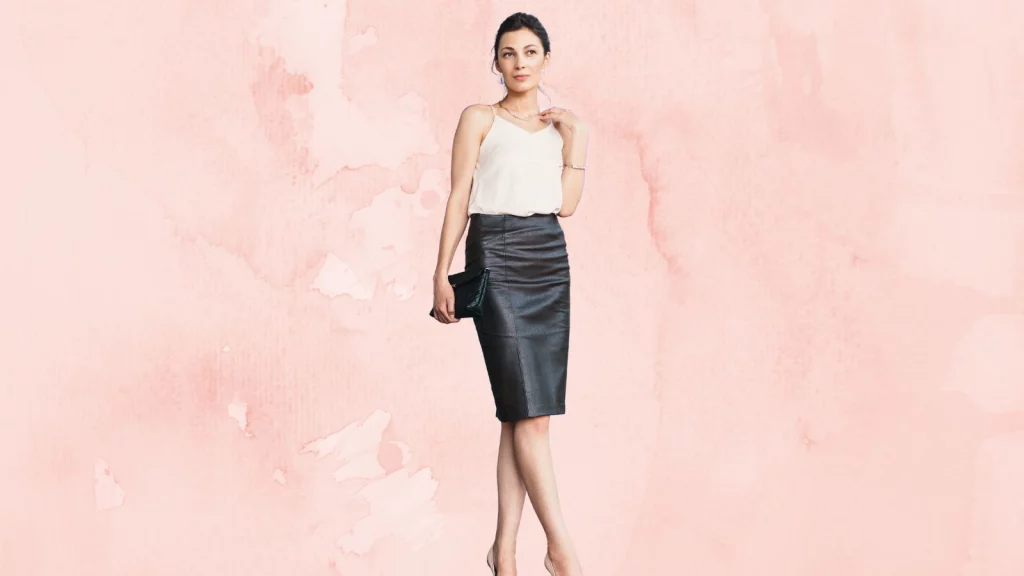 From crop tops to normal tops, you can find multiple colors in this skirt that are perfect for party occasions. Wearing this skirt with pencil heels will also prove to be an add-on to your look. 
This is one of the types of skirts that go flawlessly day and night. You can easily order these skirts online.
Asymmetrical Skirt
If you want to create a statement with your outfit, an asymmetrical skirt is a way to go. This skirt has a unique shape that's sure to turn heads wherever you go.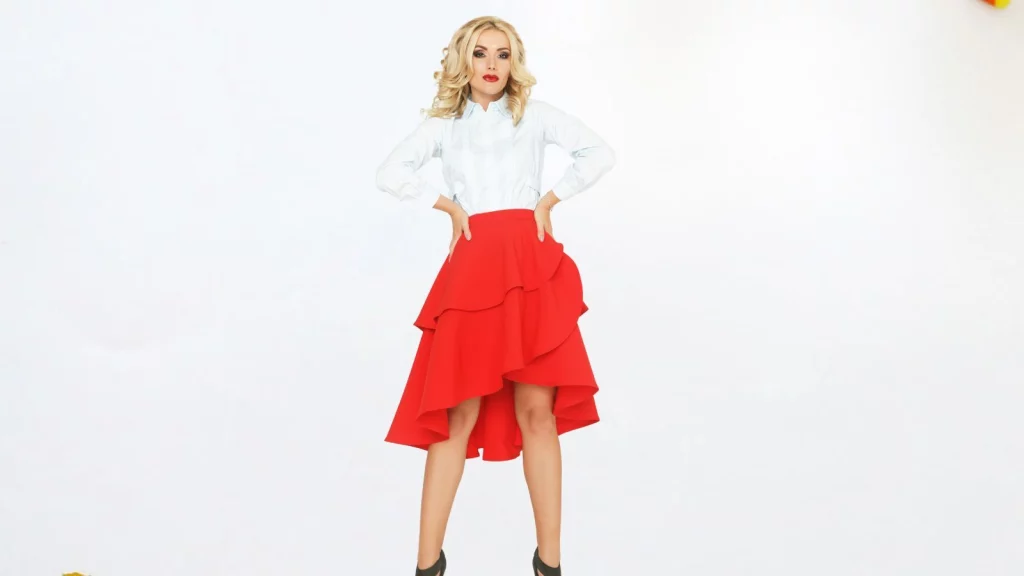 The casual look and extra hemline on these skirts is the main feature of this clothing. You can carry it with off-shoulder or cold-shoulder tops. These skirts are best to be worn outside of office meetings.
The best feature of such skirts is that they help you look taller or are good for those who have long legs.
Midi Skirt
A midi skirt hits right at the knee and looks outstanding with both flats and heels. It's a great choice for those who want something a bit more formal but still comfortable.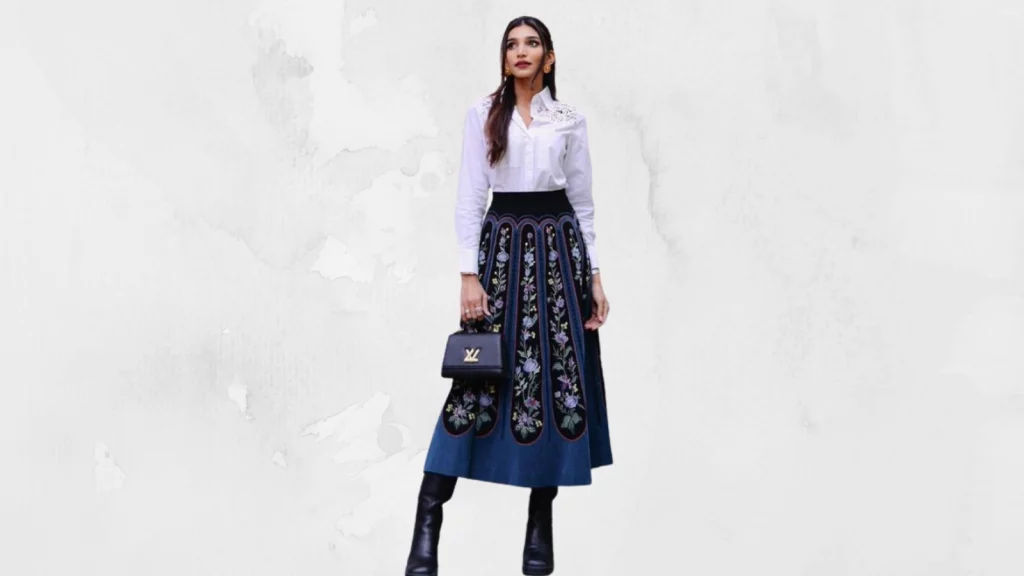 You can wear it any time of the day and also at night parties; best suited for every occasion. Make sure to carry it with some basic top or short top that will also look good with such skirts.
High-Low Skirt
The high-low skirt is perfect if you want to show off some leg while still staying covered up. It's shorter in the front and longer in the back, creating an eye-catching look.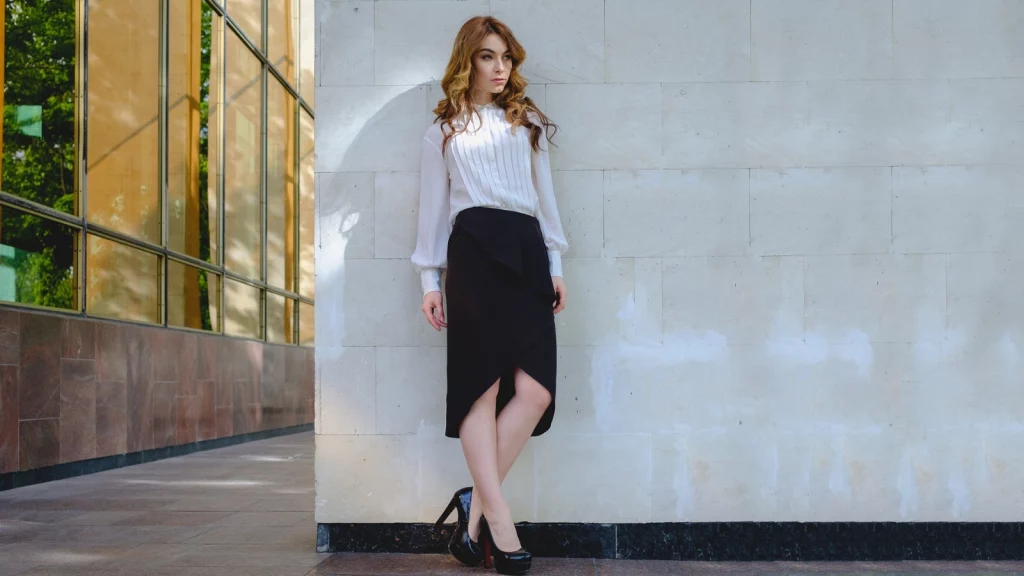 These skirts are asymmetrical and look like a waterfall. This style is inspired by Victorian-era dresses and is perfectly suited for outdoors as well as casual meetings and lunch.
These skirts are best suited with heels as well as flats and can easily be ordered from any online store.
Wrap Skirt 
A wrap skirt is flattering on almost any body type. It can be wrapped up or down, depending on the occasion. This skirt is designed to hug your curves and cinch at the waist for a figure-flattering silhouette.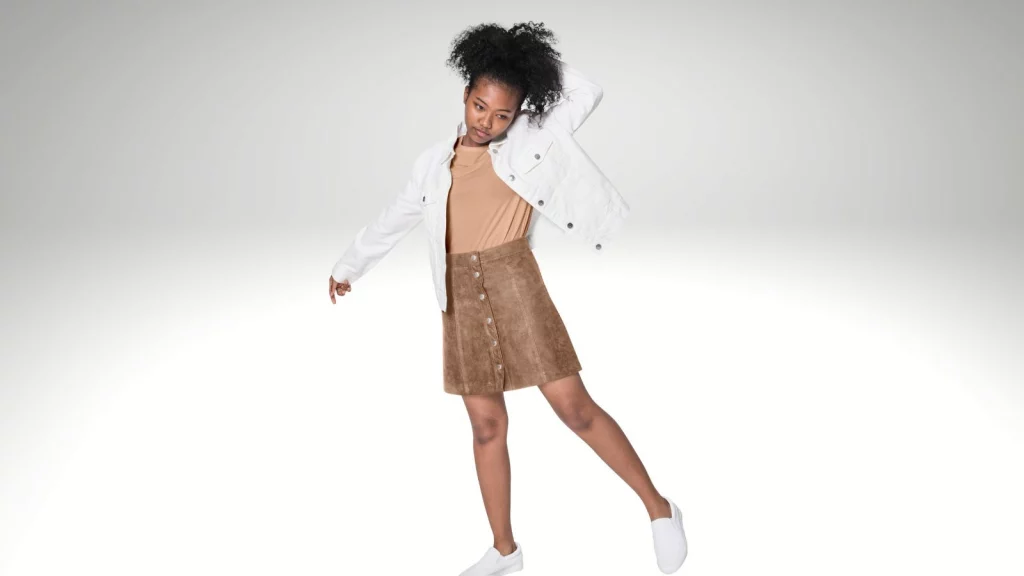 Not only silk, but the skirt is also made up of viscose, rayon, crepe, and several other materials. These skirts work for both casual as well as office wear.
You can carry this skirt in the office by wearing a plain shirt and belt with it. Carry it with heels or shoes; these skirts will always look trendy.
Pleated Skirt
The pleated skirt is timeless clothing that never goes out of style. It's typically knee-length and made of lightweight fabrics like shiny viscose or silk.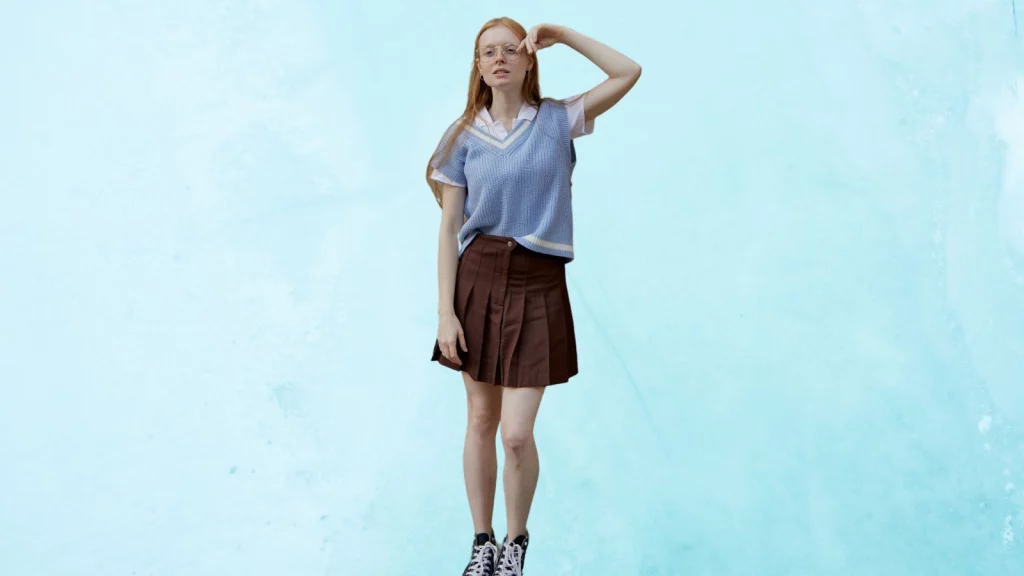 This skirt will give you a good old vintage look with its extra flares. These skirts come in several classy and trendy colors and can be worn day and night time. The best look with these skirts will go with tucked white or black shirt along with heels.
Tulip Skirt
The tulip skirt is a fun and flirty option that looks great with flats or heels. It's designed with a fitted waist and a flared bottom, creating an eye-catching shape.
These skirts are belt-like from the waist and can have a tapering hemline. The one who wore the skirt not only gets a unique look but is also a part of the fashion industry.
These skirts were designed by th French designer Christian Dior. These skirts were part of his 1953 collection. Tulip skirts are a popular type of skirt that has been trending since back then and are liked by women from all across the world.
Whether you wear heels or flats, the skirt is always an evergreen option to wear on several occasions.
Flared Skirt
The flared skirt is perfect for those who want to add some volume to their outfit. It's usually cut in the A-line shape but has much more dramatic flair at the bottom hemline.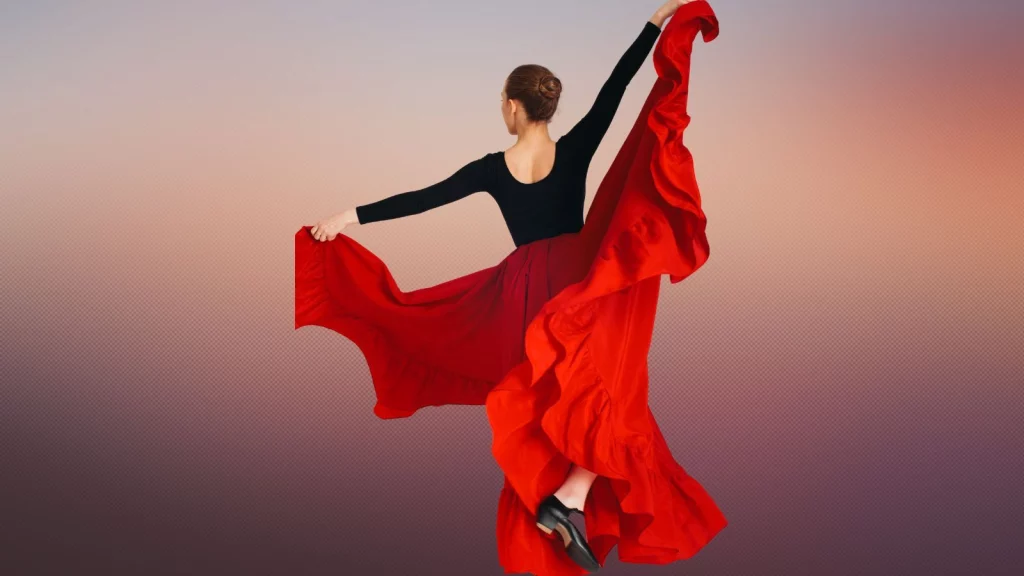 Flared skirts are a great addition to any wardrobe. They provide a classic, feminine look that can easily be dressed up or down. Flared skirts come in many different styles, from mini-skirts to maxi skirts, and can be found in a variety of materials such as denim, leather, cotton, and even tulle for an extra special occasion. 
This skirt is an easy way to add some extra flair and style to any wardrobe. You can pair them with a blouse or sweater for casual looks or dress them up with a tank top or blazer for more formal occasions. No matter what your style is, it's easy to find the perfect flared skirt that will fit.
These skirts are often made with a slight flare to give them an extra bit of volume and movement. They can be found in solid colors or printed styles, depending on the look you're going for.
Circle Skirt
This full-skirted look is perfect for twirling around on the dance floor! The circle skirt hits just below the knee and is typically made of lightweight fabrics like cotton or silk.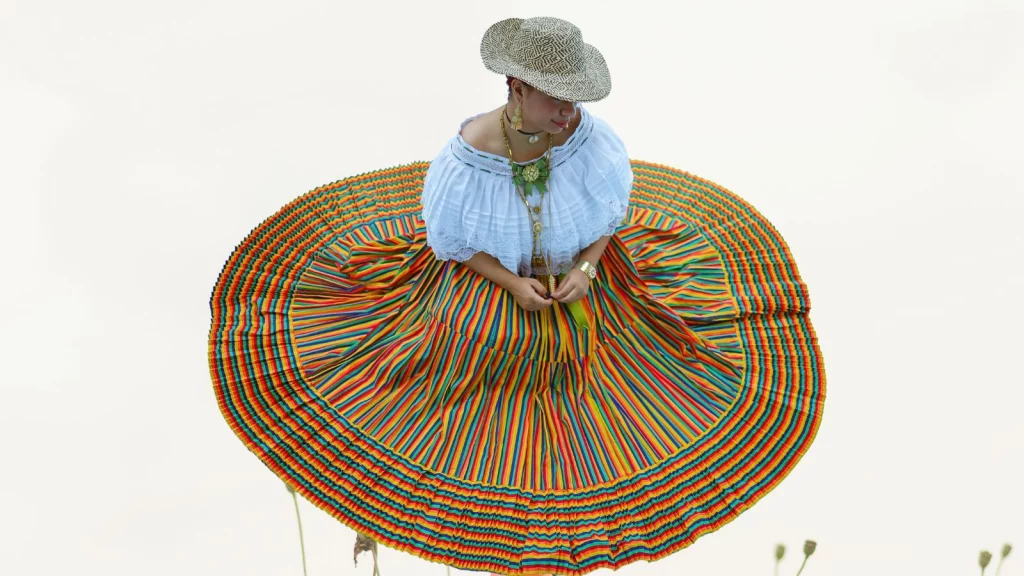 A circle skirt is a full-length, round skirt with a waistband that can be gathered or pleated. It's
often made of lightweight and airy fabrics like silk or chiffon but can also be crafted from thicker materials such as tweed. 
Depending on the fabric and style, it can be worn for casual occasions or dressed up for a night out. The design is flattering on many body types, making circle skirts popular in both vintage-inspired looks and contemporary fashion. 
For a full, voluminous skirt look, try adding crinolines or petticoats underneath. The skirt can also be paired with other garments like blouses and jackets for a more polished style. Whether you're looking to add some vintage charm to your wardrobe or simply want an easy piece, the Circle Skirt is all you need to get for you.
Ruffle Skirt
The ruffle skirt is a fun and flirty option that looks great with both flats and heels. This skirt has pleats along the waistline to create a voluminous silhouette.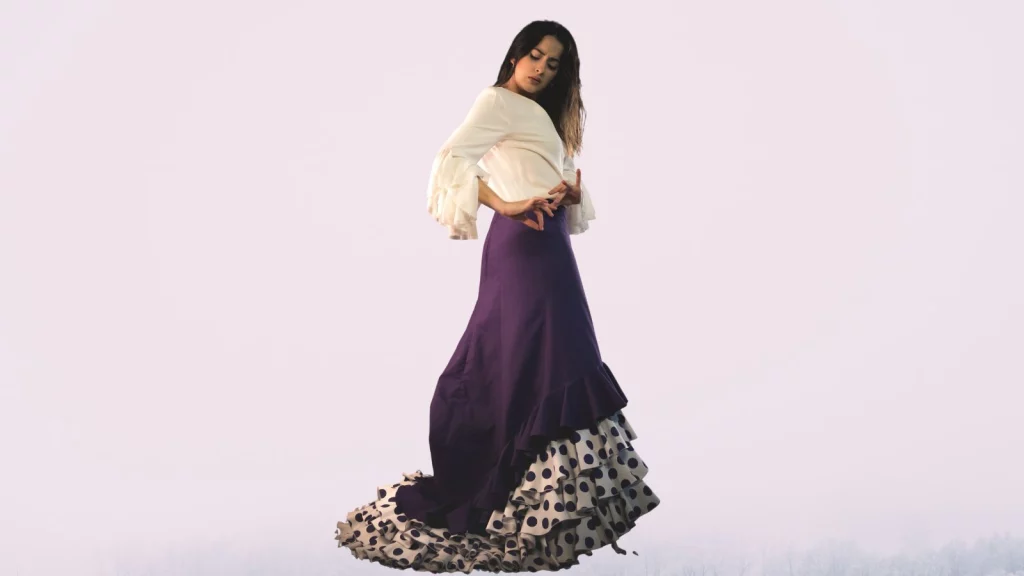 Ruffle skirts are a perfect pick for those who want to make a statement. These skirts are usually made of lightweight fabrics like chiffon, georgette, or silk. They come in several different styles and colors, making them an easy way to add some style and femininity to any outfit. 
Ruffle skirts look great with a basic top but can also be dressed up with a statement blouse or jacket. They also pair well with sandals, ballet flats, and booties for an easy yet chic look. No matter what type of style you are looking for, ruffle skirts can be the perfect addition to your wardrobe. 
If you're feeling extra bold and daring, try pairing a ruffle skirt with a bright and bold piece of jewelry to really make a statement. No matter how you style it, ruffles are sure to up your fashion game.
Accordion Pleated Skirt
Another option for those looking to add some volume to their outfit, accordion-pleated skirts are designed with multiple pleats along the waist and around the hemline. This look adds an extra touch of drama without being too over-the-top.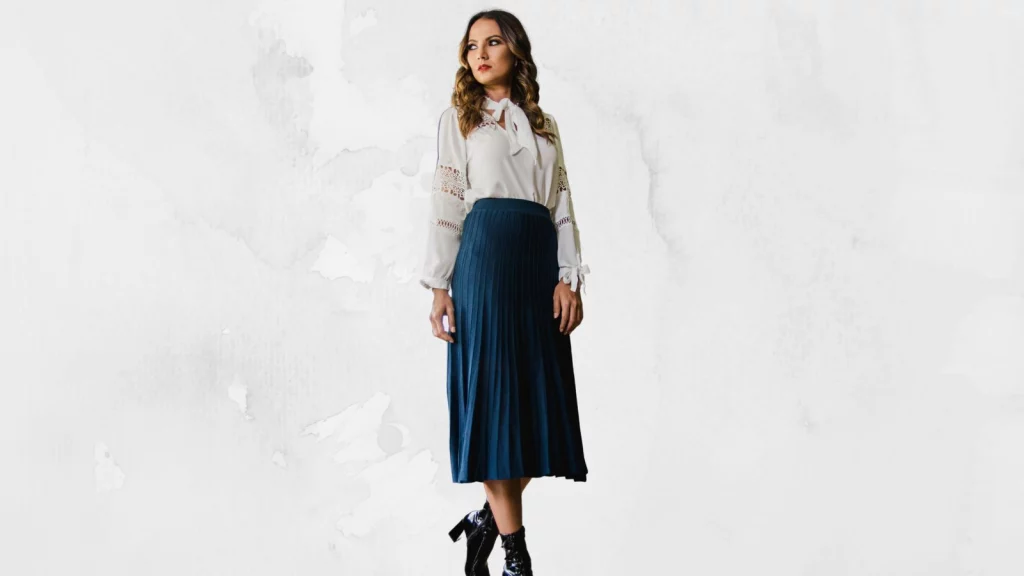 This classic look is a favorite among fashionistas everywhere. With its structured silhouette and pleated texture, the accordion pleated skirt can transform any outfit from ordinary to extraordinary. 
Whether you opt for an A-line or a pencil skirt, you'll be sure to make a statement with this timeless piece. 
For a more formal look, pair it with a blouse and heels, while for a casual day out, choose to style it with a t-shirt and sneakers. It really is one versatile piece that you should definitely have in your wardrobe.
Mini Skirt
For those who want to show off their legs, the mini skirt is a great choice. It usually hits right around the mid-thigh area and looks great with heels.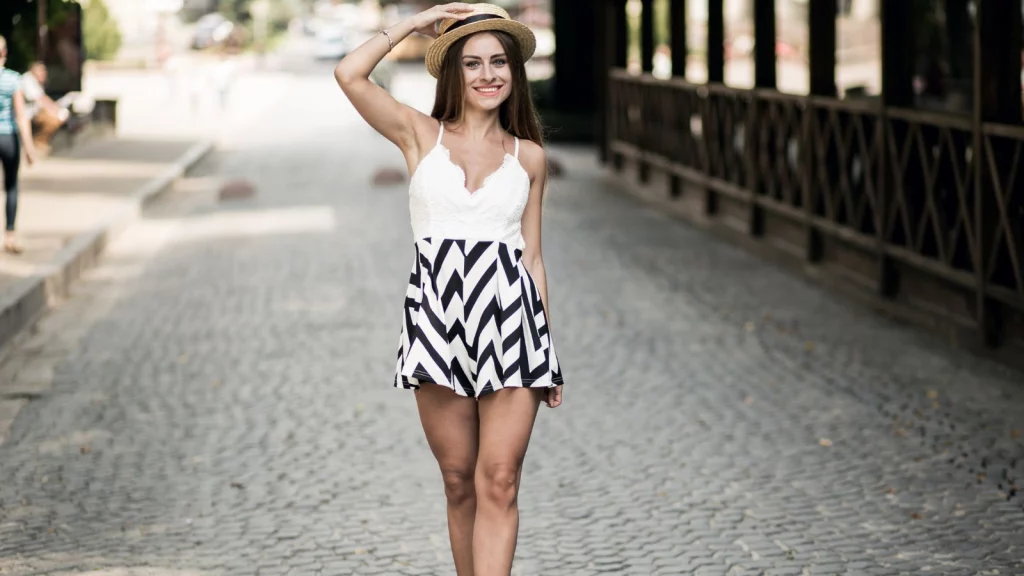 You can wear a mini skirt with almost any top to make a statement. Try pairing it with a flowy blouse, or tuck in an oversized sweater for a cute and comfortable look. 
You can also layer on accessories like necklaces, earrings, and bracelets to really make your outfit pop. If you're feeling bold and adventurous, go for a patterned skirt with stripes or polka dots to draw attention to your fabulous outfit. 
However you choose to style it, the mini skirt is sure to make you look and feel amazing! Don't be afraid to experiment and try new styles. After all, fashion is all about having fun and expressing yourself.
Skort
The skort is a fun and flirty option that looks like a skirt but functions as shorts. It's perfect for days when you want to stay comfortable while still looking put together.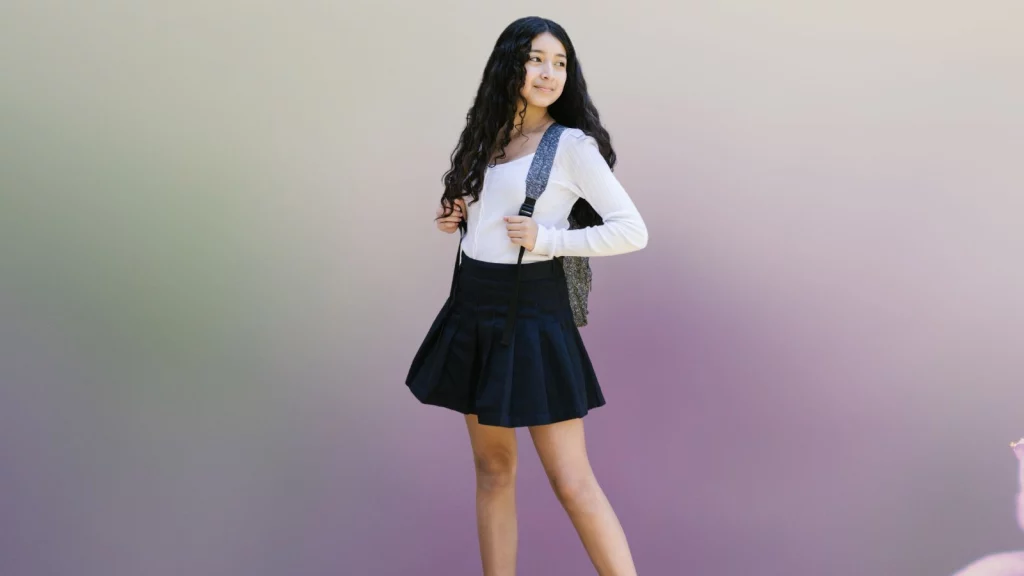 A skort is a type of clothing that combines the look of shorts and a skirt. Skorts are often worn by women while playing sports, but they can also be great for everyday wear. 
Skorts come in different styles, lengths, and fabrics, so you can find one that fits your style and activity level. They are comfortable and stylish, making them a great option for women on the go. 
Whether you're hitting the gym or running errands, skorts are sure to keep you looking and feeling your best.
The Bottom Line
No matter what the occasion may be, these Types Of Skirts will have you covered! Whether you're looking for something classic or something bold, these skirts are sure to help you find the perfect fit.
We hope you liked the aforementioned list of skirts that can help you to style on several occasions. So go ahead and experiment with your style.
We can guarantee that you won't be disappointed. After all, skirts are a part of forever fashion and are also a part of an amazing lifestyle.