Tattoos are a sexy tag to flaunt and a beautiful way to define your personality. Different people like to ink their different body parts differently. 
For some, a tattoo on the forearm is a sign of beauty; for some, inking on the neck describes their personality, and for some tattoo on the shoulder is the real deal.
Some people got inked because of showing affection for their loved ones. For some, having as many tattoos as possible is a passion.
We believe that tattoos on the shoulder have a different charm, and we have collected all our insights in this article related to getting inked on this beautiful part of the female body. 
Moreover, the best part about the tattoo on the shoulder is that you can reveal or hide them anytime. You can have ample options to pick for shoulder tattoos when it comes to getting inked. 
But first, let's understand the meaning of the shoulder tattoo and how many types of tattoo options are available.
What does Shoulder Tattoo Symbolize?
Traditionally, shoulders have been considered a sign of power and strength and display your inner strength.
Getting inked on the shoulder shows a sign of strength, boldness, and self-confidence. Every shoulder tattoo has a different meaning and holds elegance and boldness simultaneously.
Types of Shoulder Tattoos 
Shoulder tattoos are an attractive way to define your personality. You can choose from several elegant patterns and designs to get what suits you.
A tattoo holds different sentiments and values in an individual's life. All you require to do is to get the proper one for you.
In this guide, we have put forward a minimum of 100 options for shoulder tattoo options for women to choose from. 
Butterfly Tattoo
This vibrant and beautiful creature holds the essence of nature. A butterfly is a perfect choice for having a shoulder tattoo. 
Butterfly holds different meanings as per the different traditions. In many cultures, it is associated with transformation and rebirth. However, some people consider it a symbol of freedom.
The Chinese say butterflies symbolize grace, immortality, summer, and joy. Japanese people consider this beautiful creature a sign of a wedding.
Mexicans define the butterfly as a sign of departed spirits. It is a symbol of remembrance for Aztecs. Irish consider it as a symbol of souls.
Some people like to design butterfly tattoos mixed up with flowers or any other symbol, which completely changes their meaning.
Designing these tattoos in different colors with an additional symbol changes the meaning of tattoos. The vibrant colors and delicate butterfly wings are closely related to Feminity. It also represents confidence, freedom, and personal growth.
When additional colors are added to the tattoos, it also amends their meaning. For instance, yellow butterflies bring joy and happiness, and blue is said to symbolize a good luck charm.
But the fact is, whatever design you choose, it should always depict your personality because you are the one who is going to wear it on your body forever.
Here are some selected designs of beautiful butterfly shoulder tattoos for women.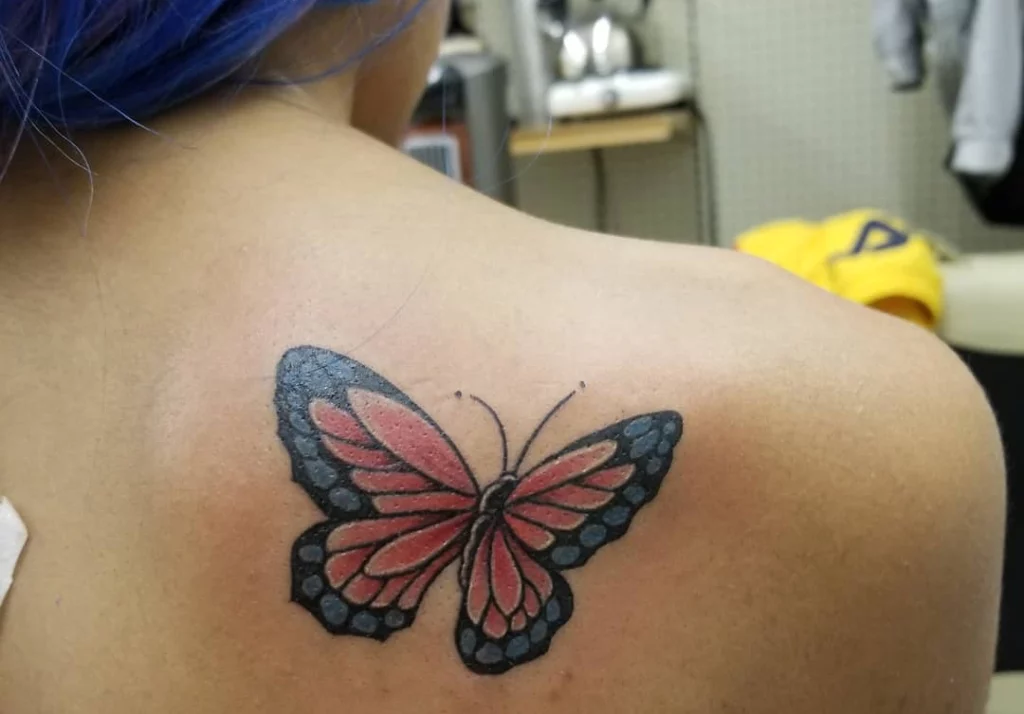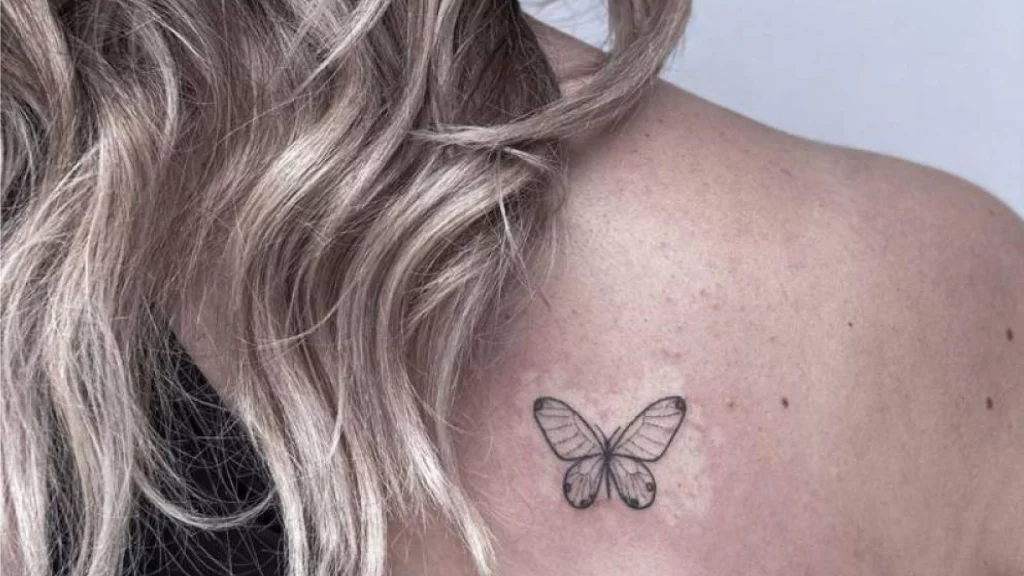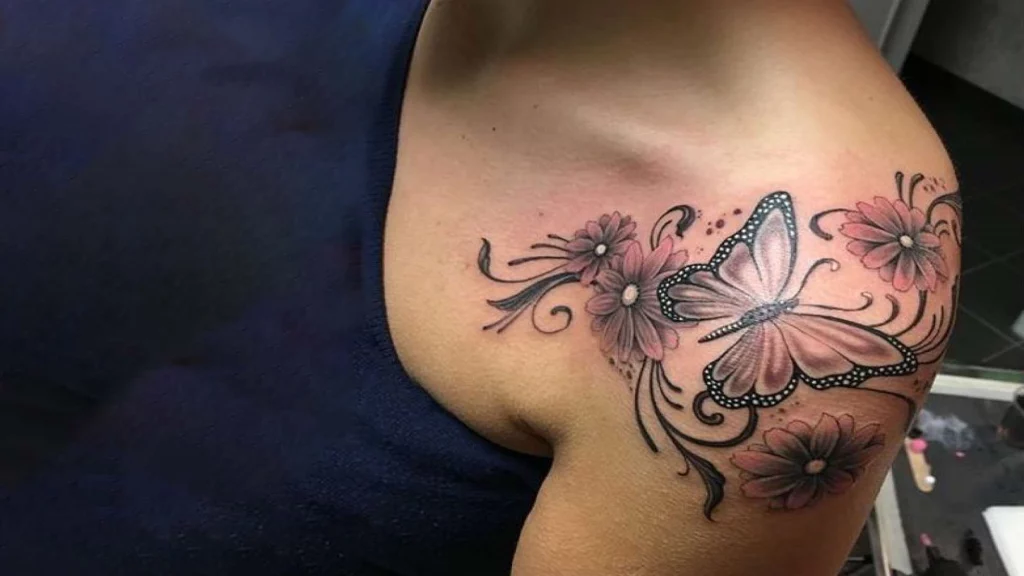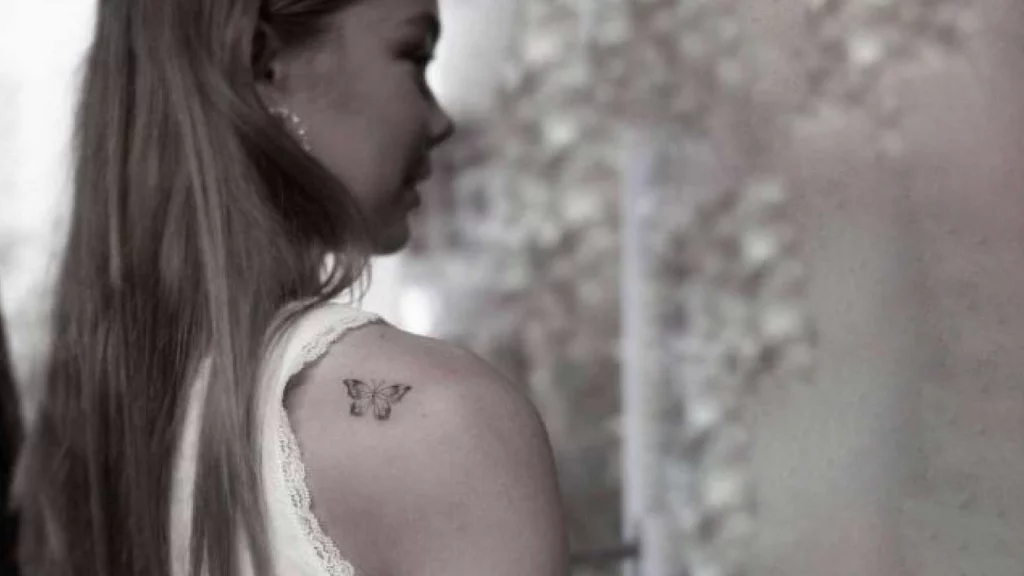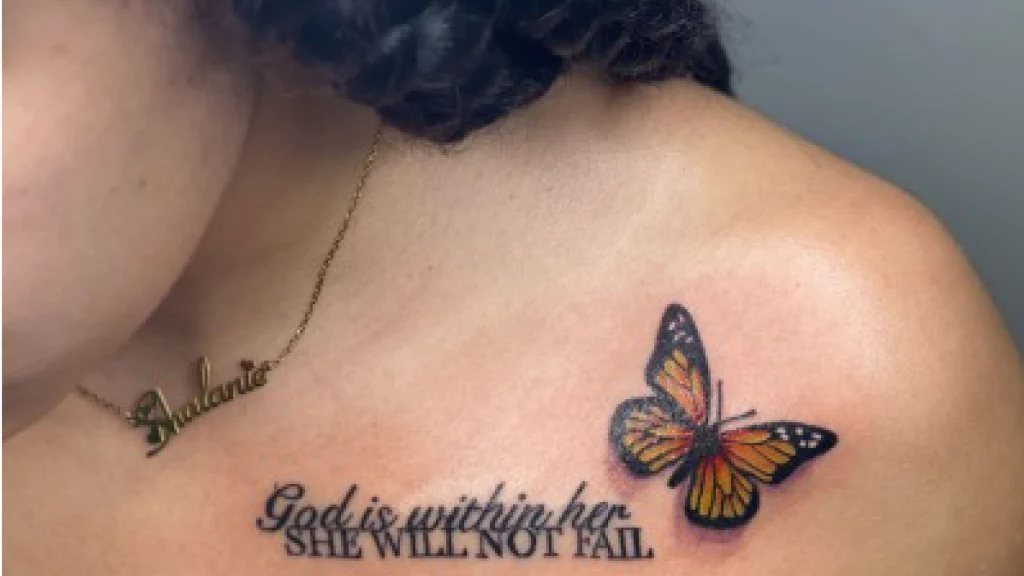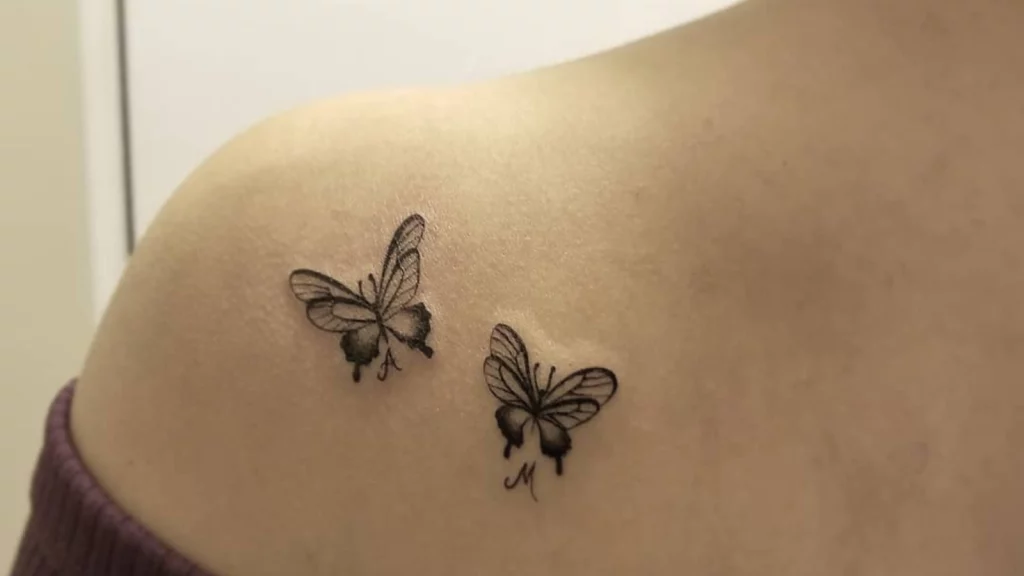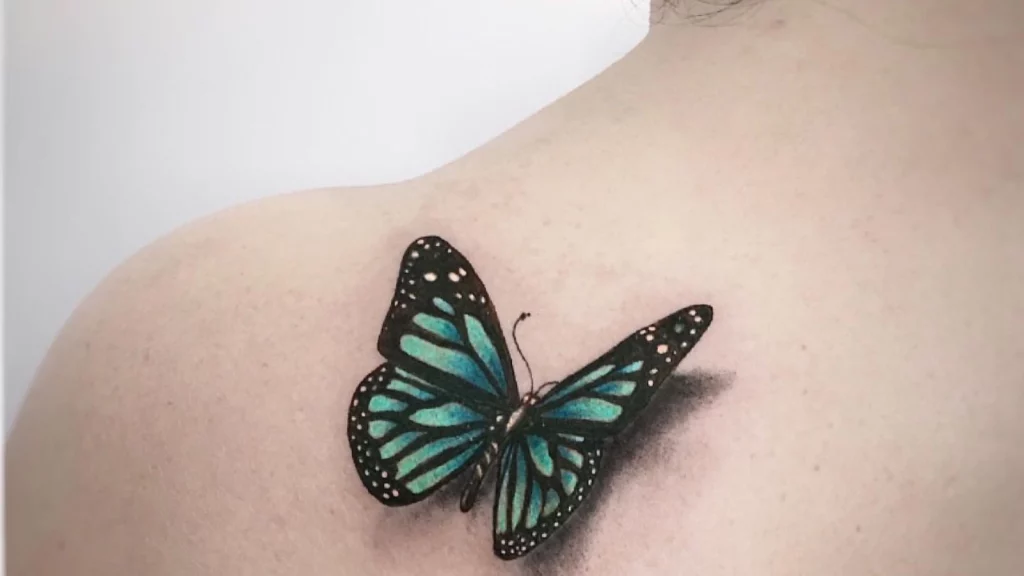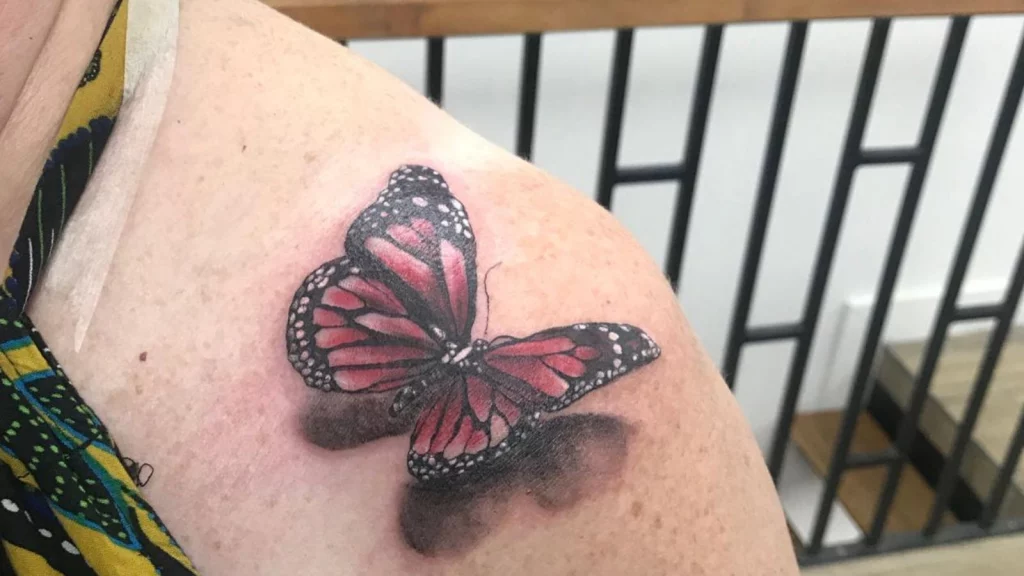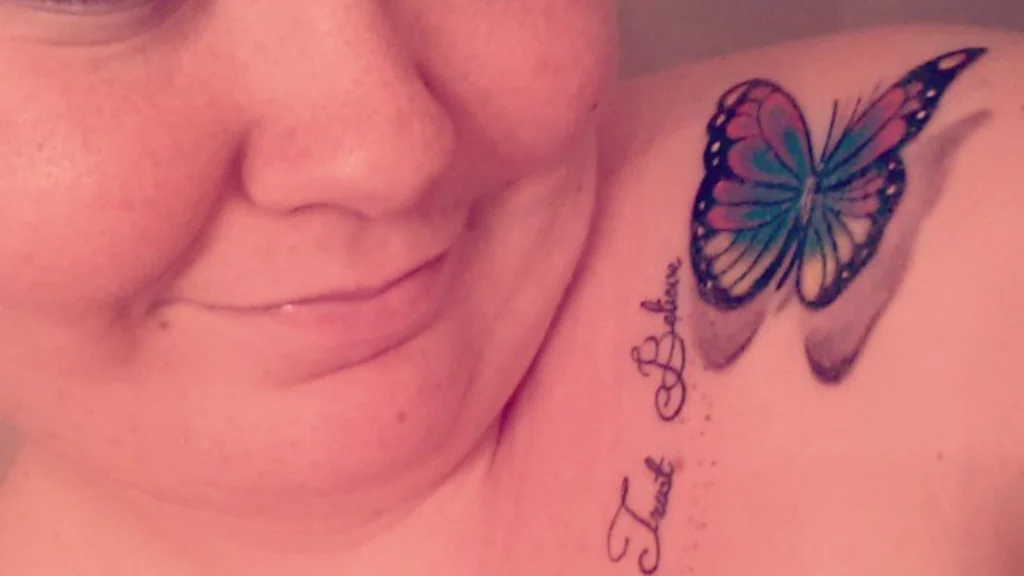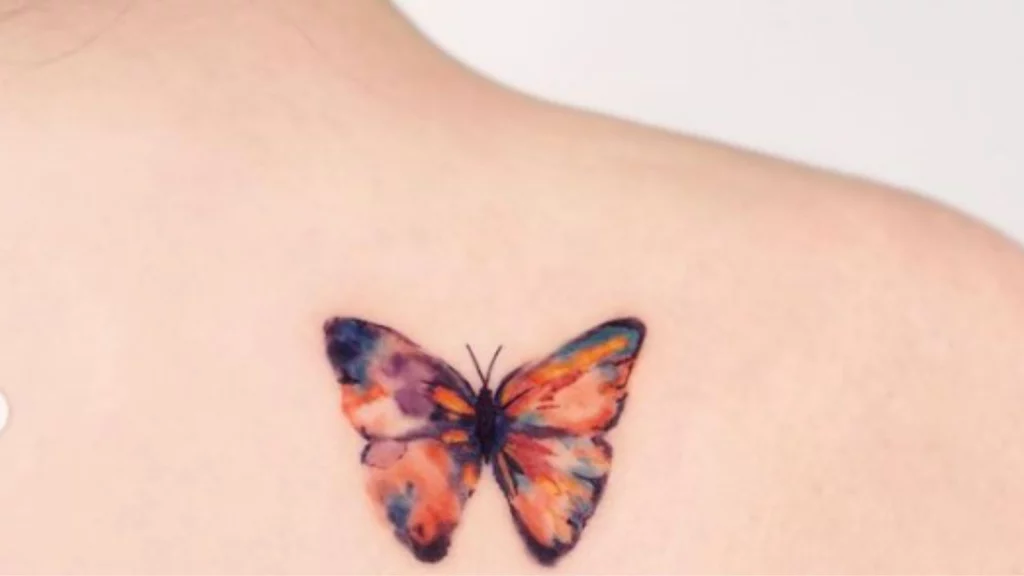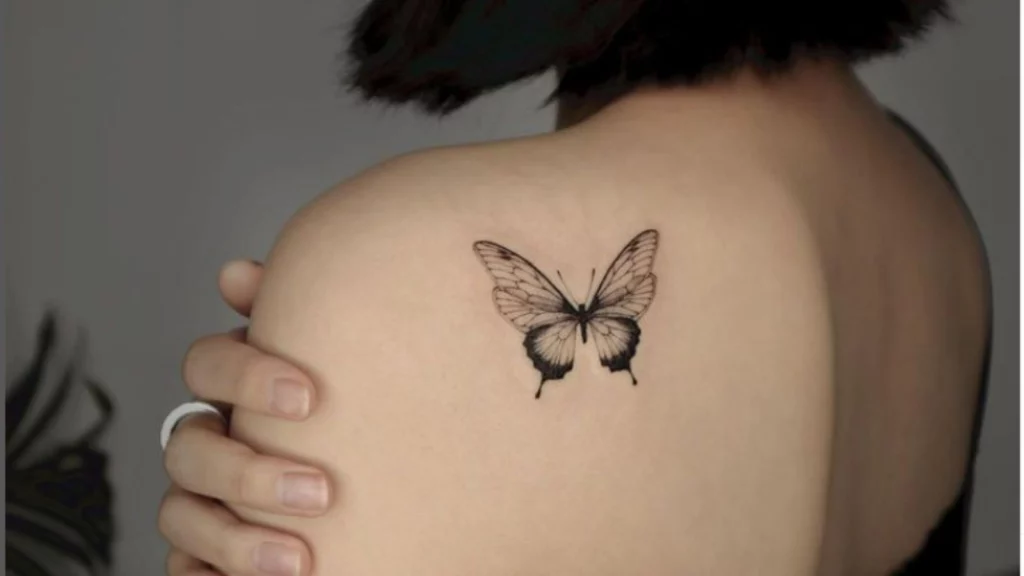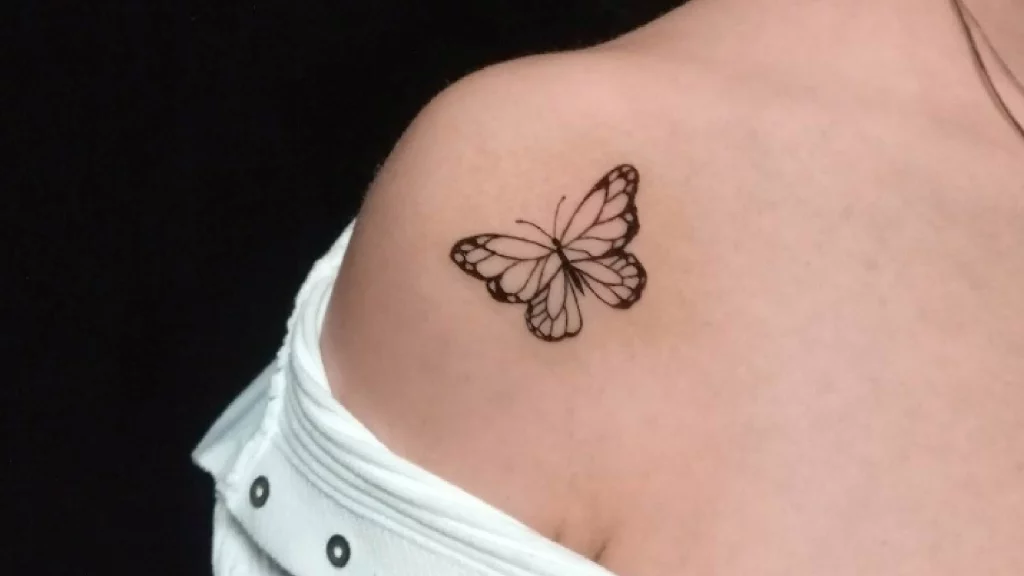 Roman Numerals Tattoo
Another idea for getting your shoulder inked is adding important dates in roman numerals. Well! You do not have to worry about any logic or meaning behind this tattoo.
You can inscribe any of your favorite numbers, date of birth, or any important date on your shoulder in roman numerals.
This kind of tattoo is very much in trend and has been adopted by many celebrities. Whether it is Rihanna, Selena Gomez, Chrisean Rock, or any other famous star, roman numerals tattoos are a great choice for getting inked.
Usually, people add their date of birth or an important date of their life in roman numerals, but you can also add another symbol like a rose, crown, or arrow with the numbers.
It is your choice in what way you want these tattoos on your body parts. We find it interesting if designed on the shoulder.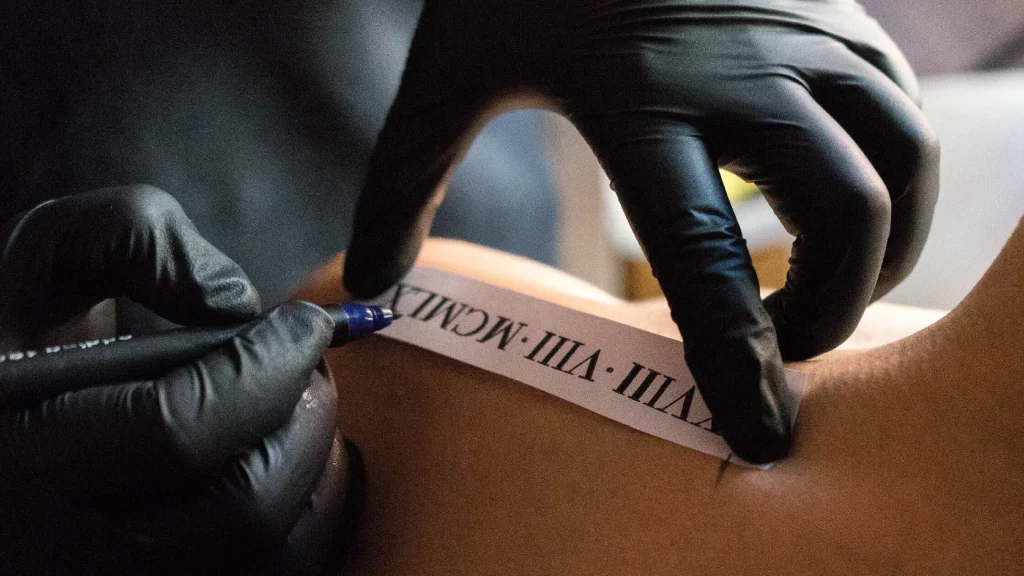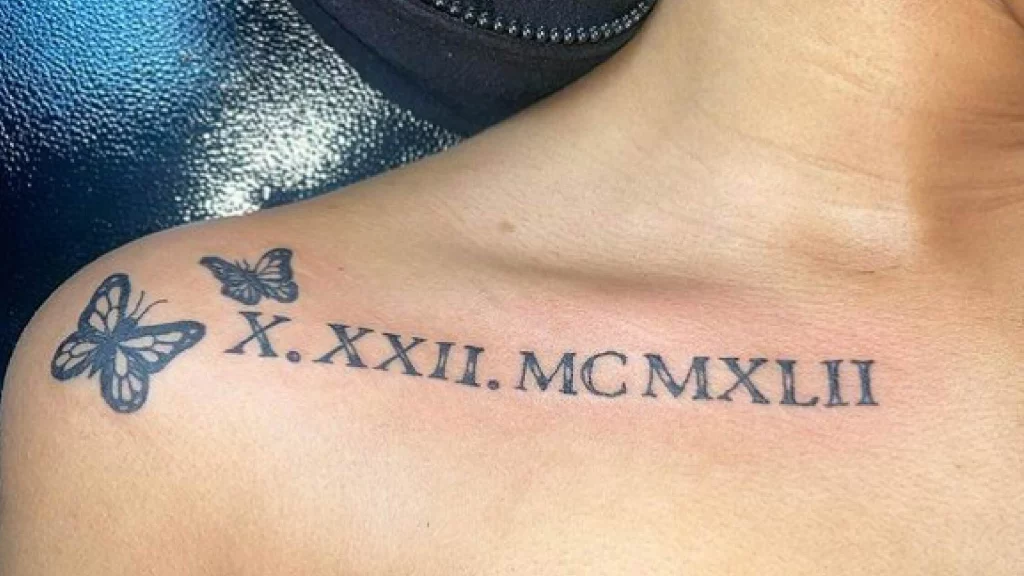 Typography or Font Tattoo
If you are not much of a fan of any symbol or numbers, you can dive into the pool of font tattoos.
Font Tattoos or Typography tattoos are of different types. You can either get tattooed with someone's name or a quote that you believe has helped you move ahead.
It works differently for every individual. From inscribing something meaningful in quotes to any cartoon quote, it is really difficult to decide what exactly we want on our body parts.
Some people add signatures and special words by the special person in font tattoos. However, regarding font tattoos on the shoulder, we advise you to go minimal and something eye-catchy.
It is important to find meaningful quotes for typography tattoos, and here we have penned down a few suggestions to ease your search for the perfect tattoo.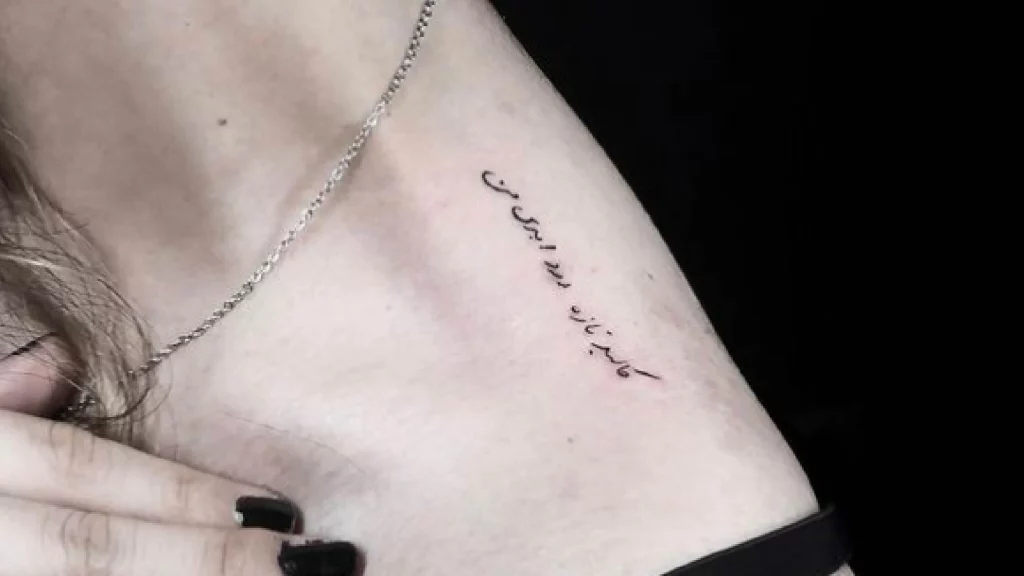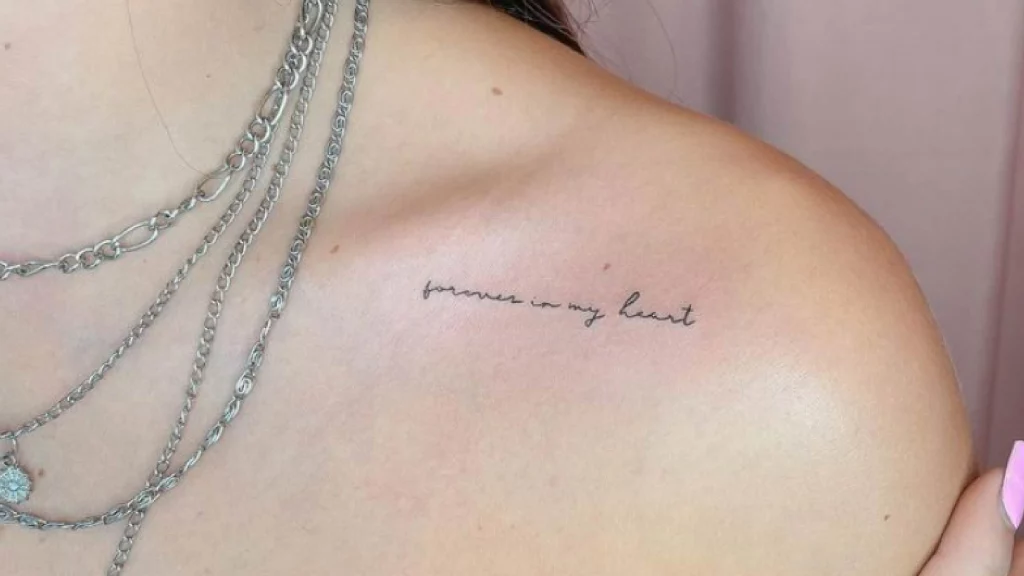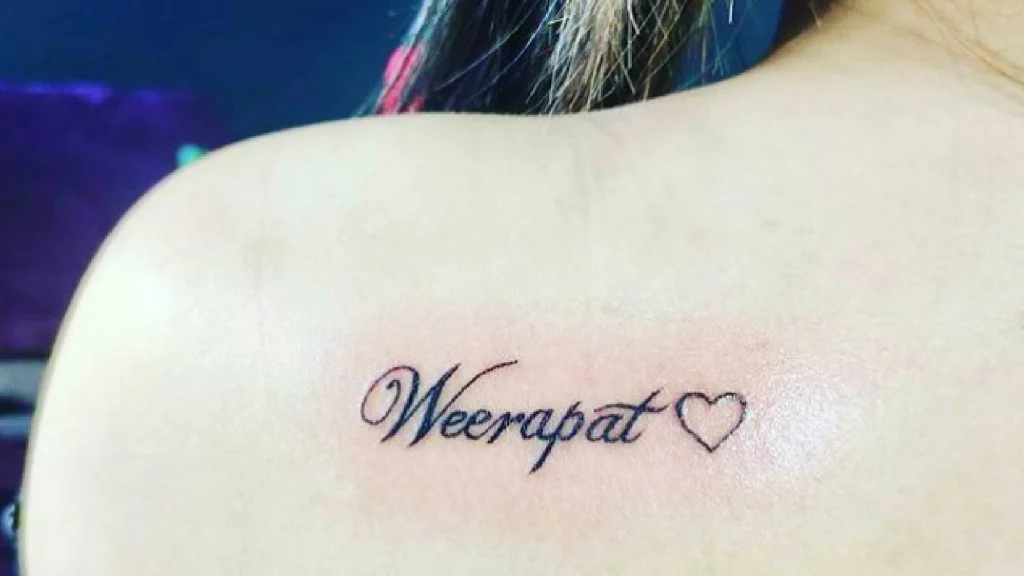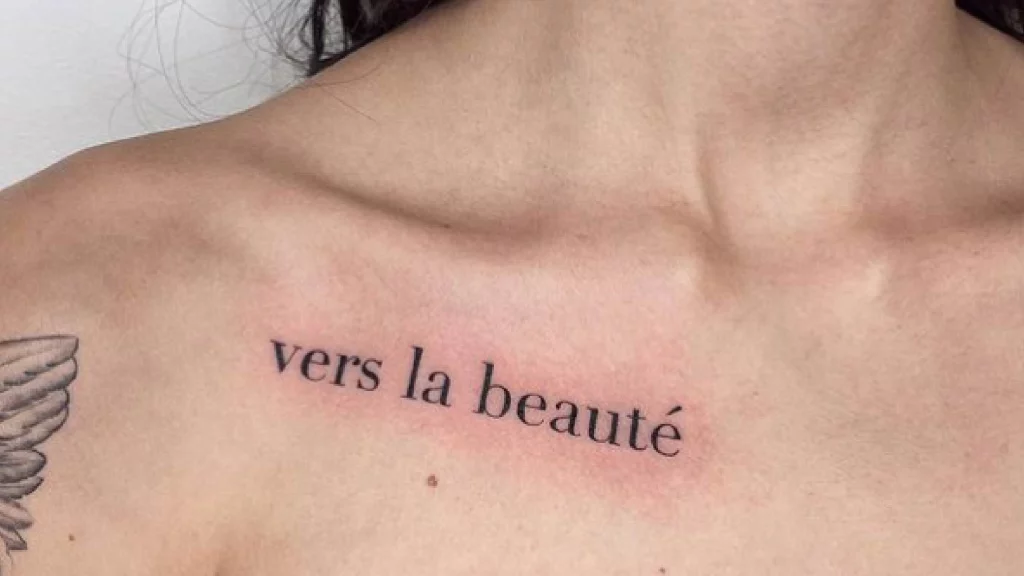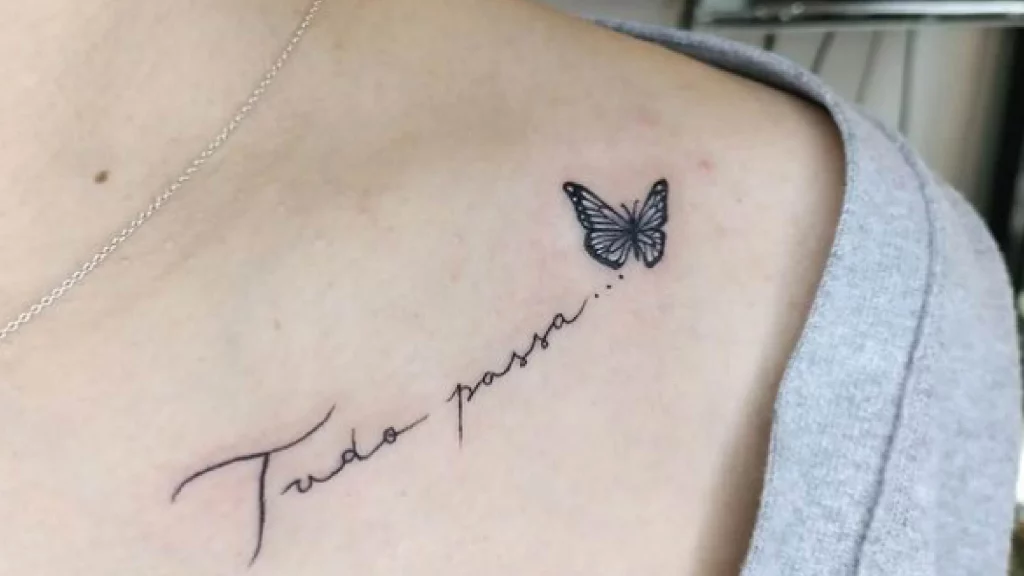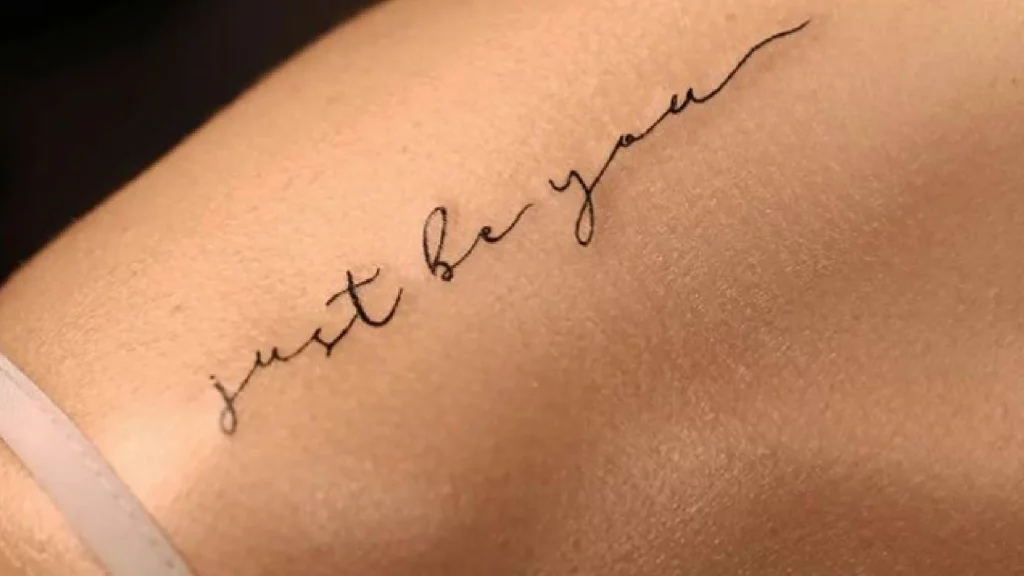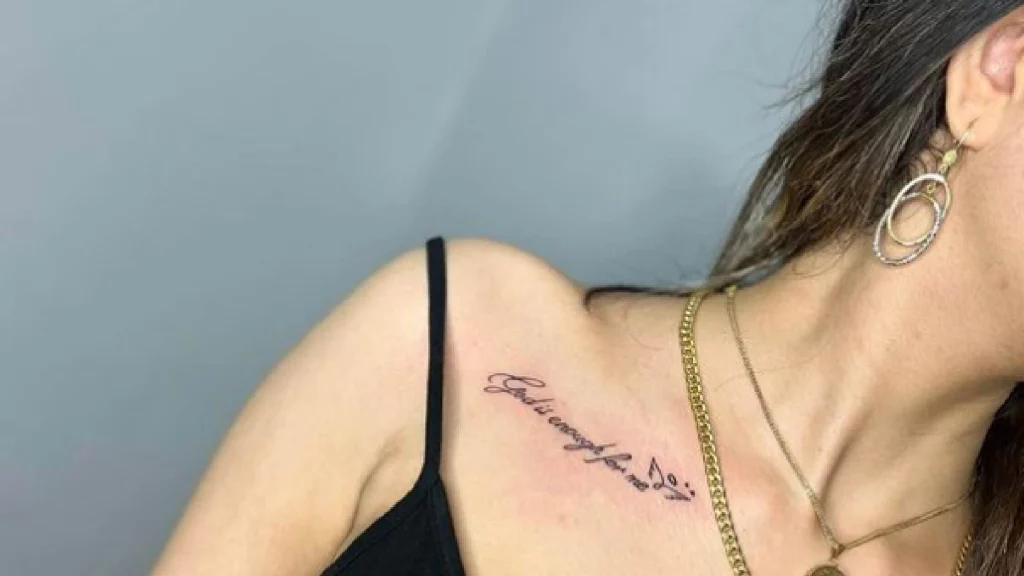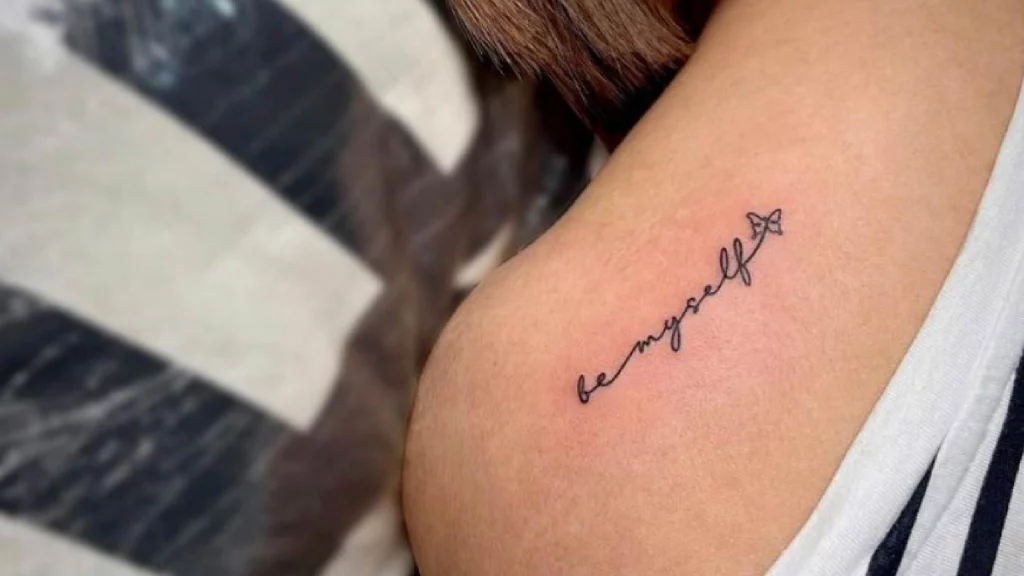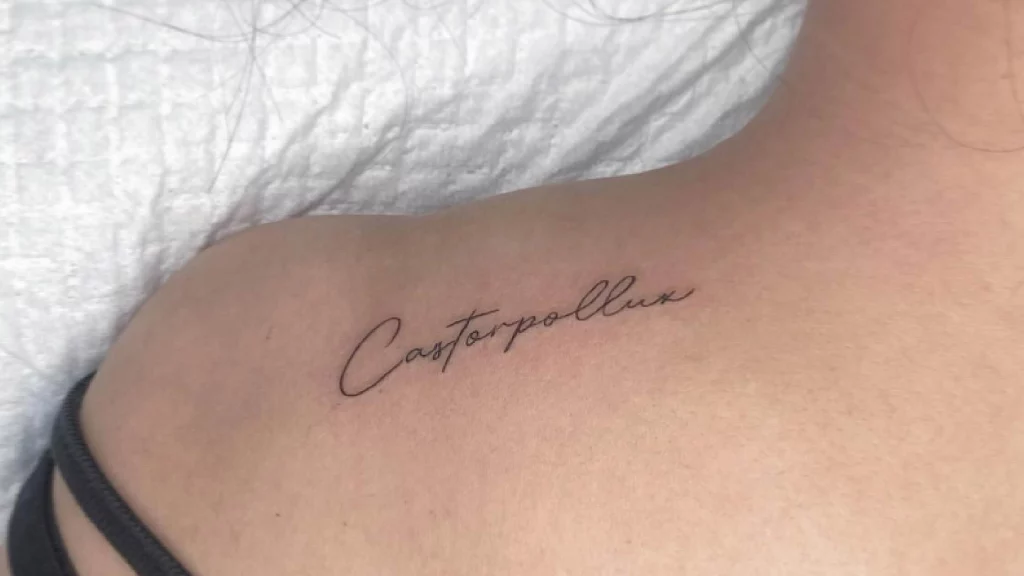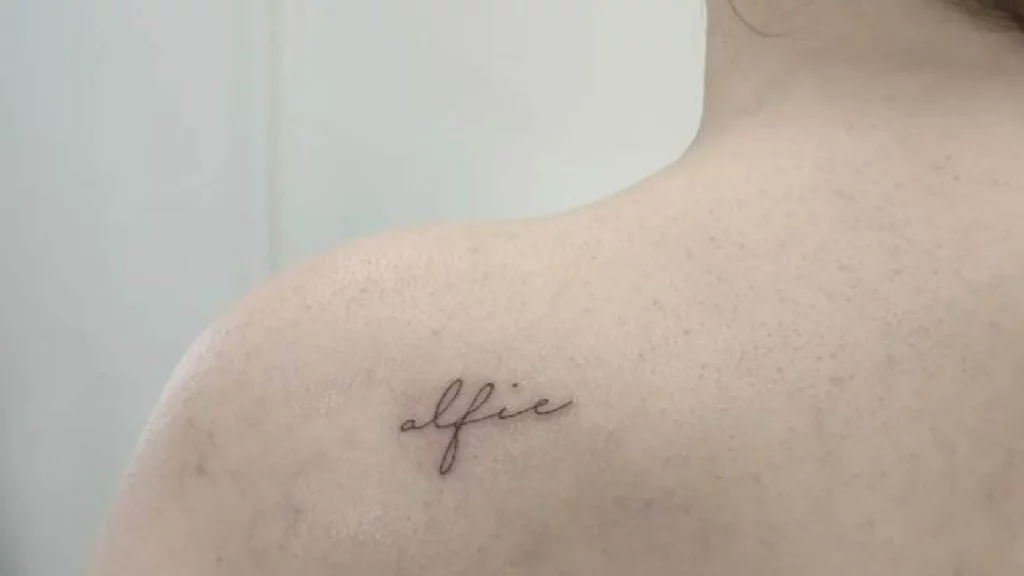 Flower or Floral Tattoo
We are talking about getting inked and how we can forget about the magnificent wonder of mother nature. Yes! We are indicating here for flowers.
Floral tattoos are unique in their way. From a single flower to a large design covering the full shoulder, flowers tattoo look splendid when inked.
When it comes to floral tattoos, you must choose the design wisely as each flower represents something, and their unique colors also identify your personality in a certain way.
The different flower and their colors represent different emotions. Flowers also depict feminine energy because of their scents and vibrant colors.
Every flower is defined differently. Every flower holds a different meaning, from strength to inner peace, joy to romance.
The Peony flower is defined as a symbol of instant focus and is also considered a symbol of romance and marriage. A pink lotus or simple lotus tattoo means enlightenment and rebirth.
Gladiolus symbolizes victory and Strength, and the Lavender flower epitomizes calmness, serenity, and grace.
In some cultures, Lilies are also considered the symbol of first love. With different colors, it holds different meanings.
Moving forward, we have brought down one of the best floral tattoo designs for you. You can select any of these for getting inked.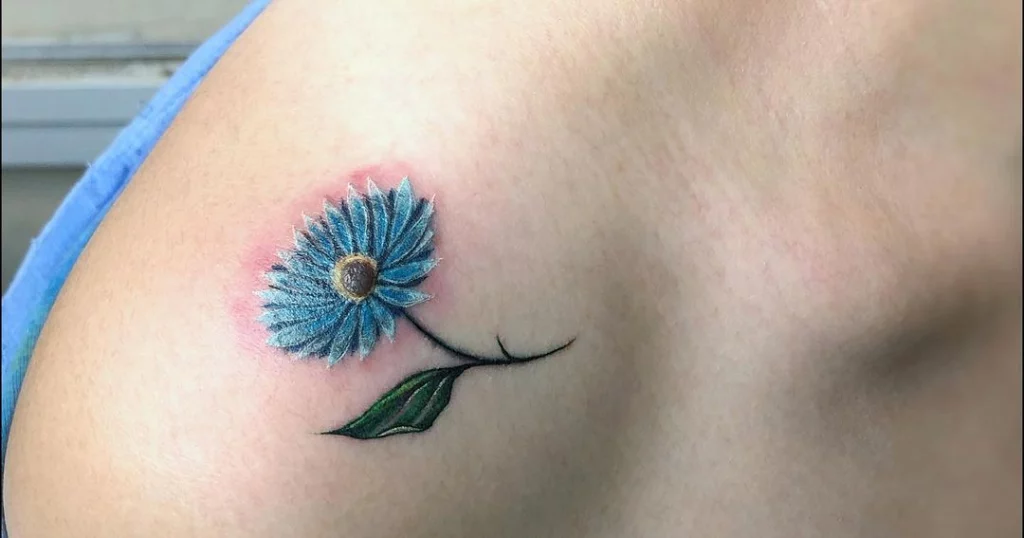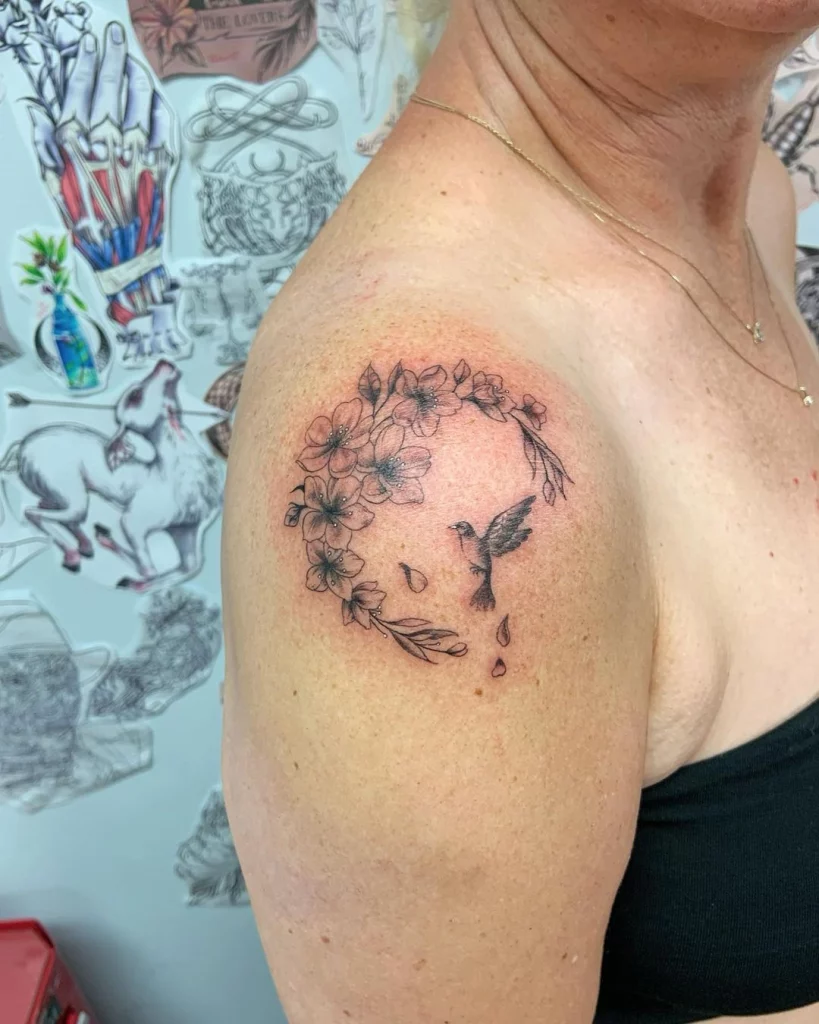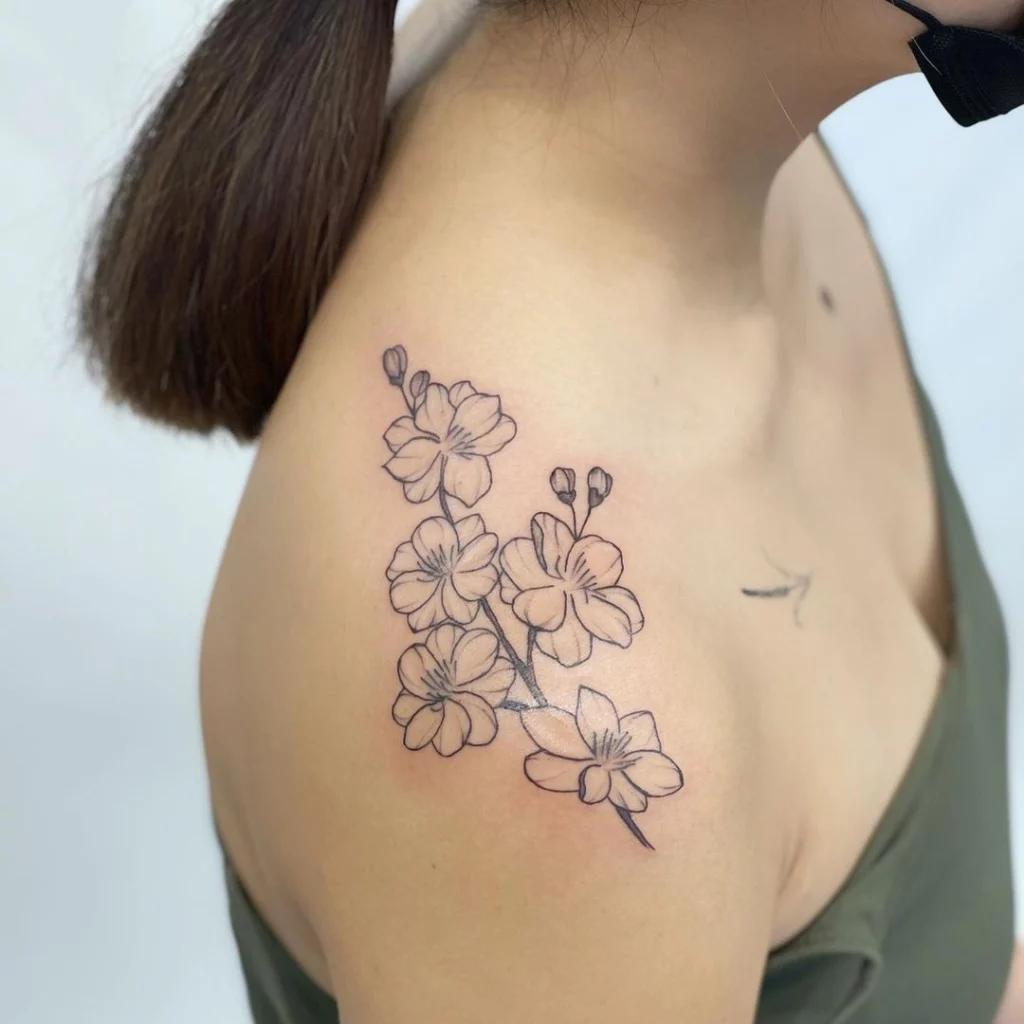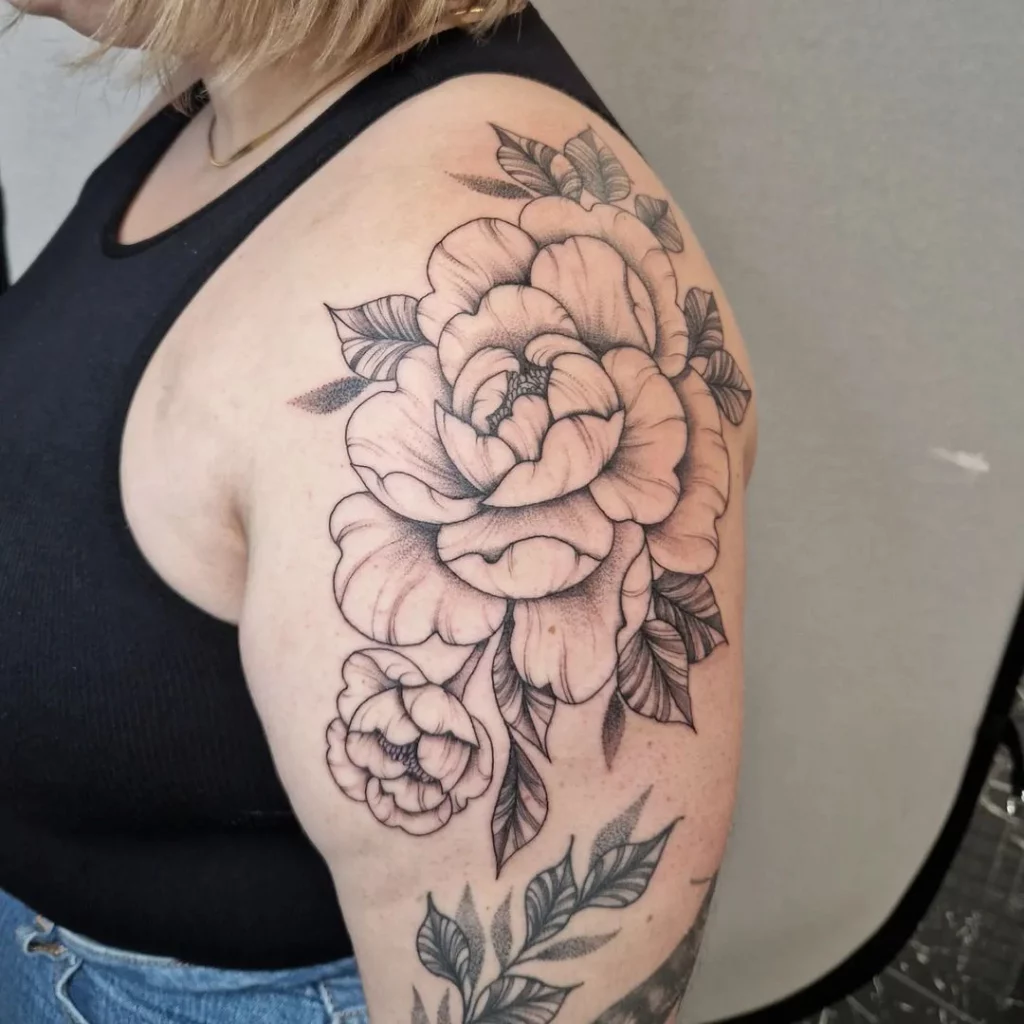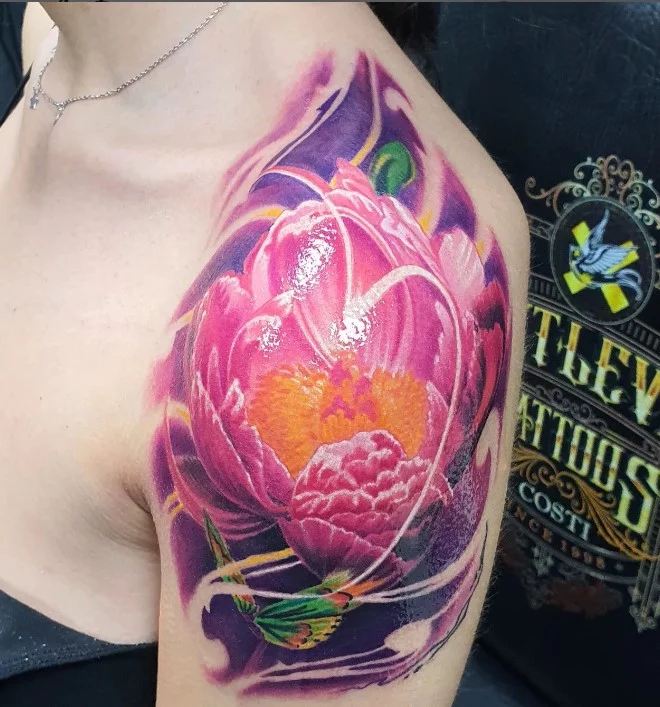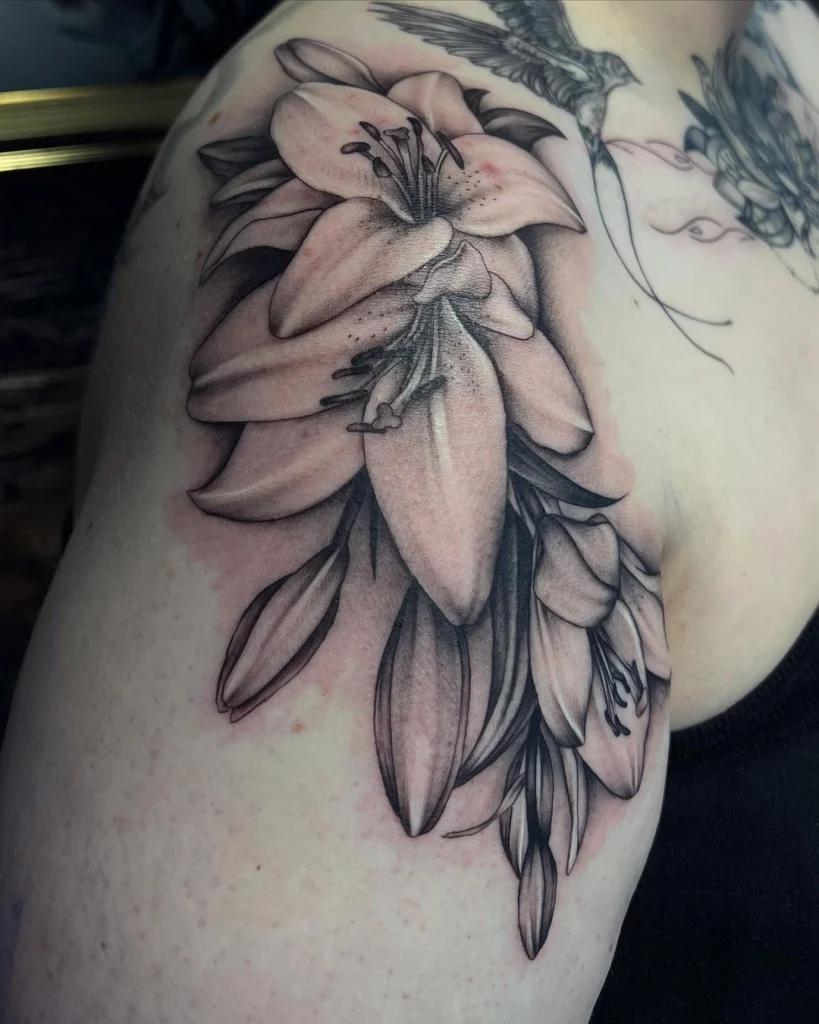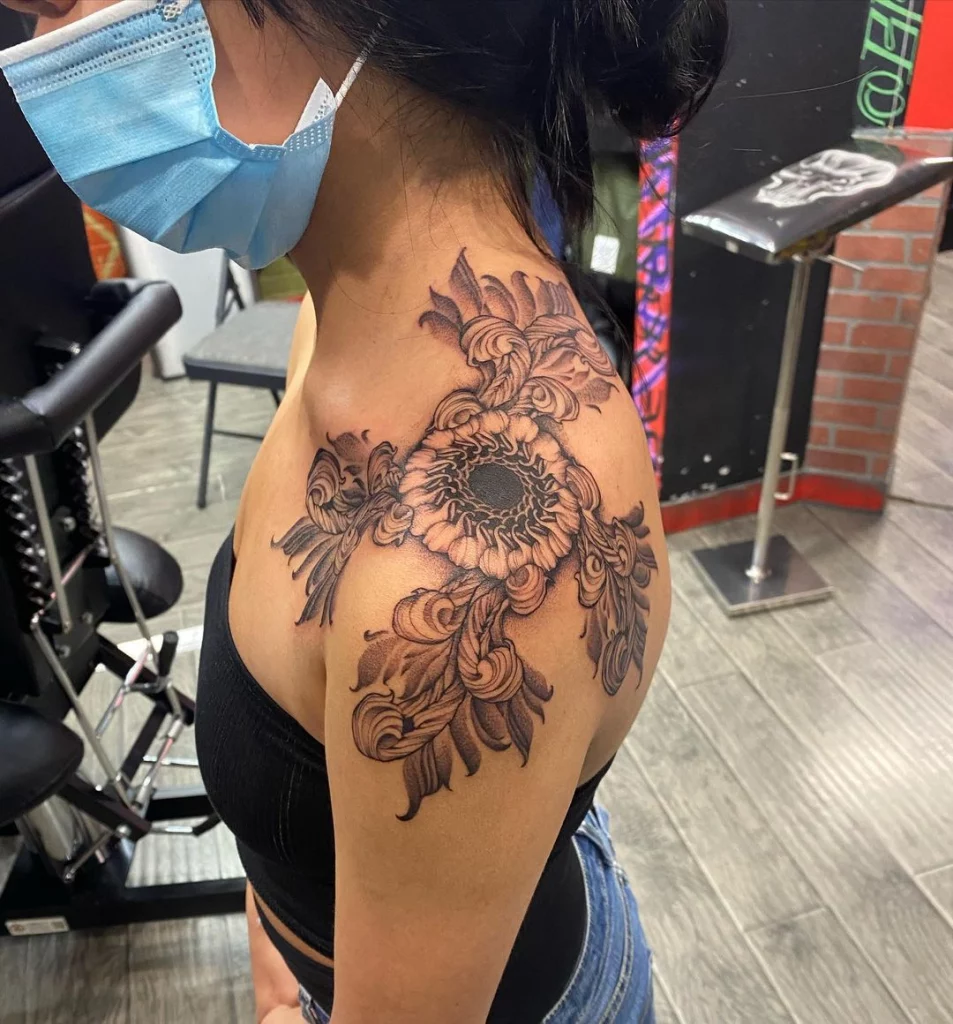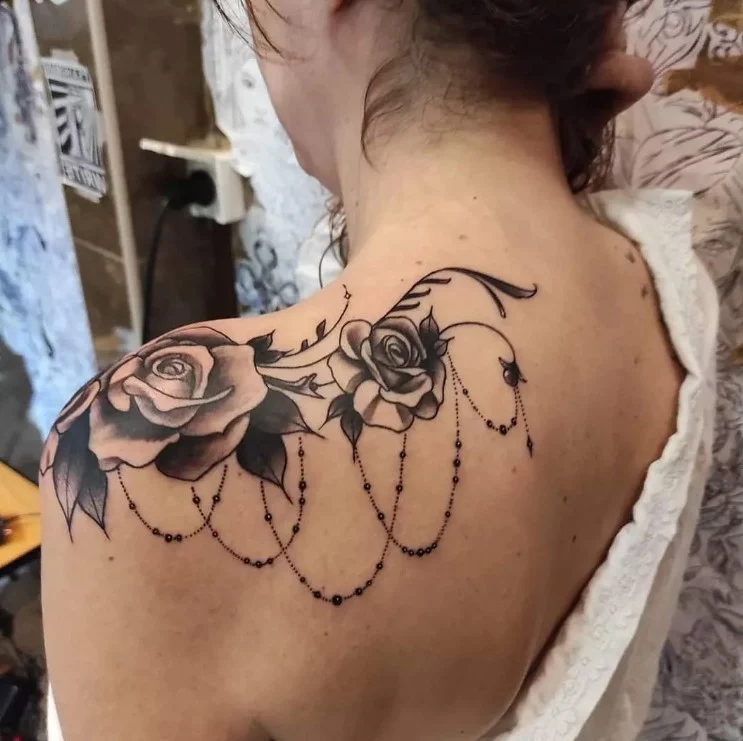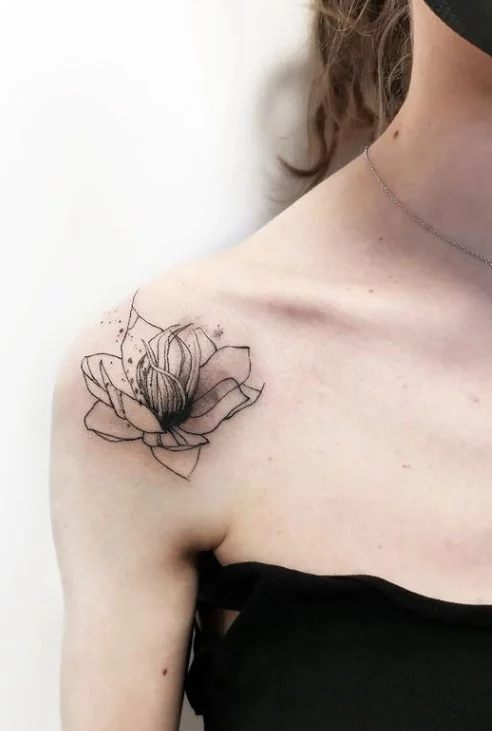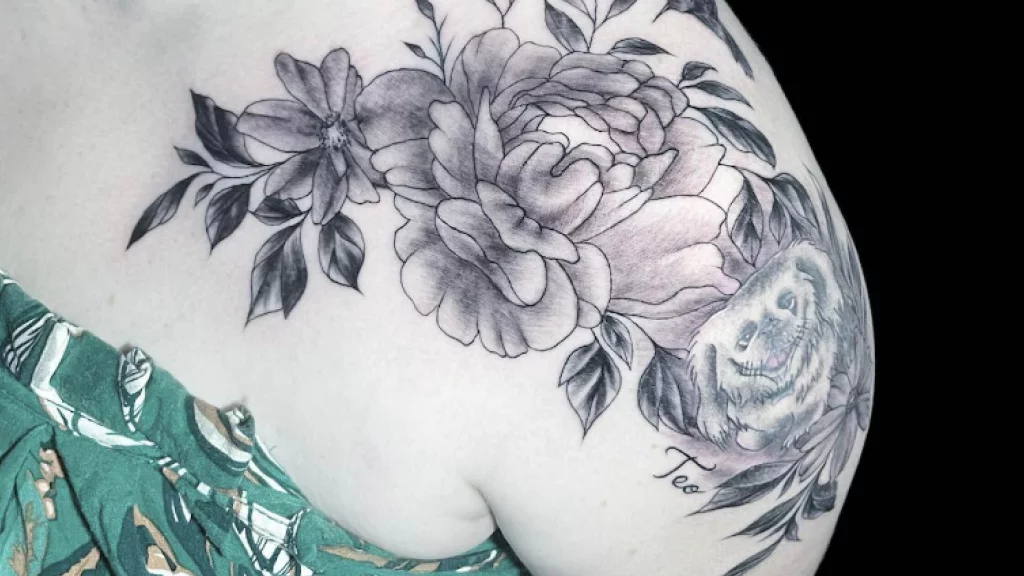 Symbols Tattoo
What we hold next for you is the tattoo designs with some symbols. Every individual holds a different element in their nature which is the reason for attraction to a particular symbol.
So, before getting inked for a particular design or symbol, it is important to know its meaning and influence on your life.
Some use religious symbols, which indicate their beliefs in a particular divine entity. Some also add spiritual elements and symbols tattoos because they believe in protection from evil.
Dreamcatchers, Galaxies, Stars, Hamsa Hand, Lord Shiva's symbols, Bible's Cross, and many more symbols are used for the purpose of getting inked.
Every symbol holds a different meaning, and we have brought it down for you to find the appropriate design.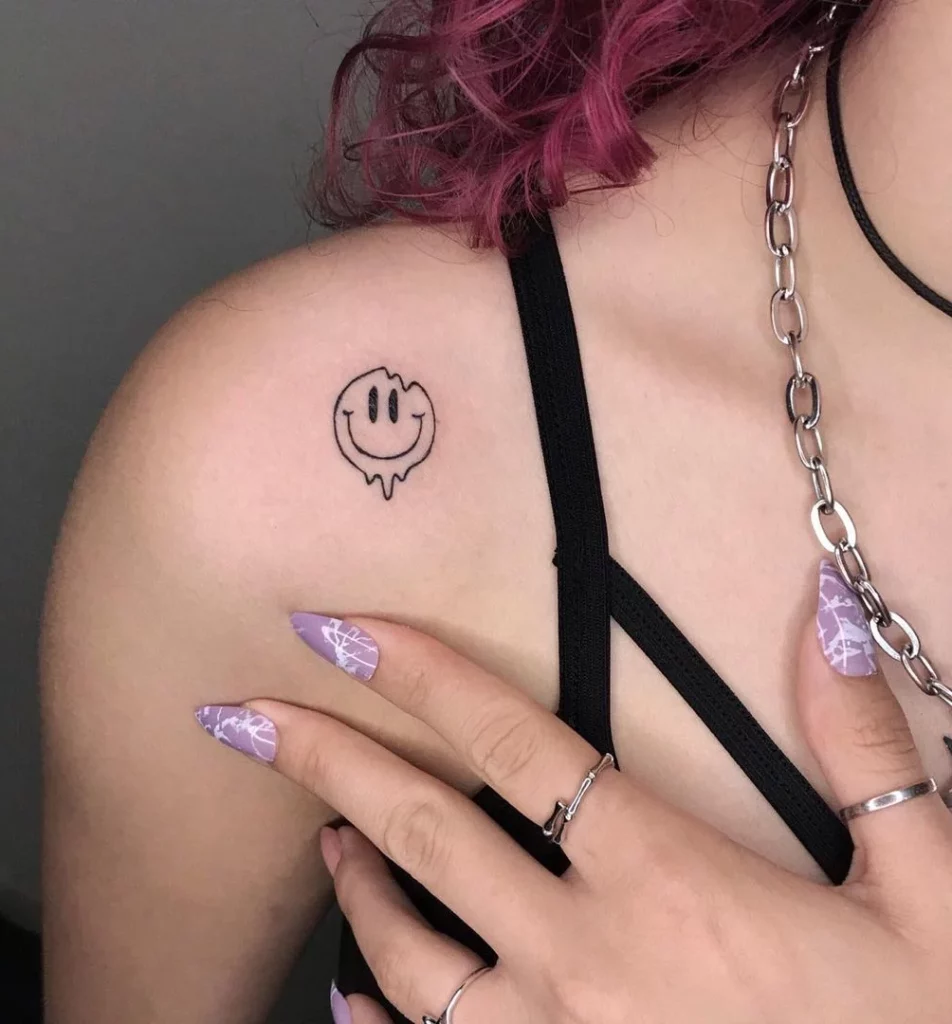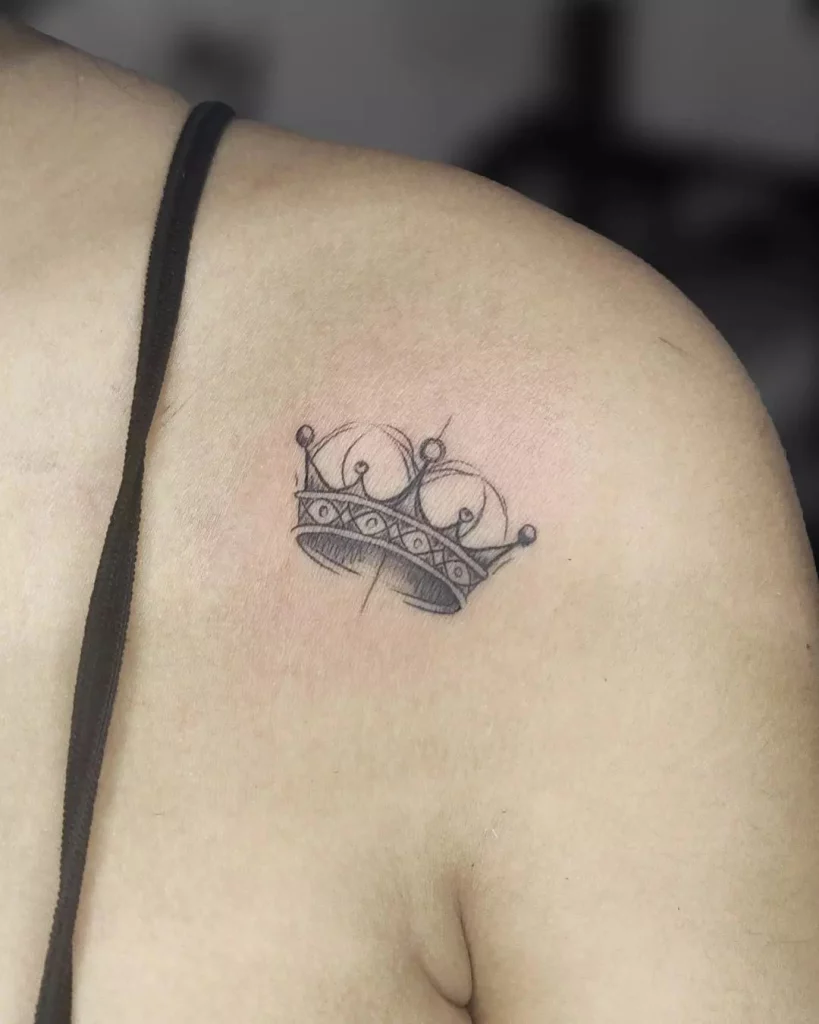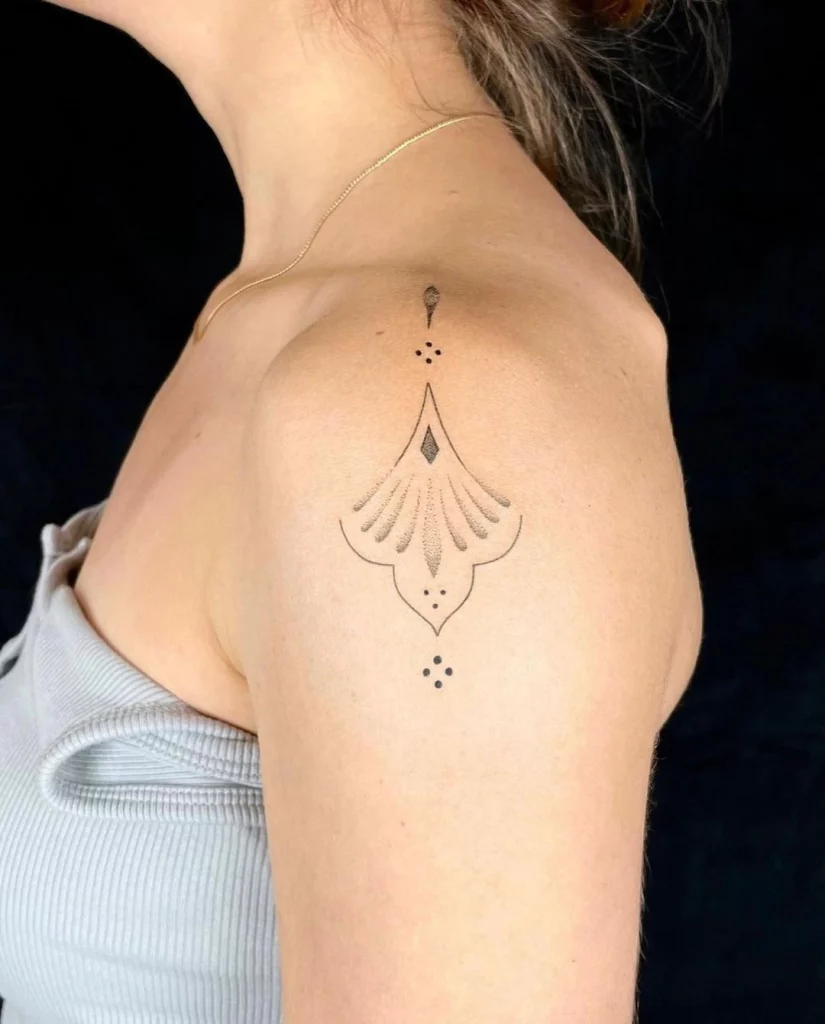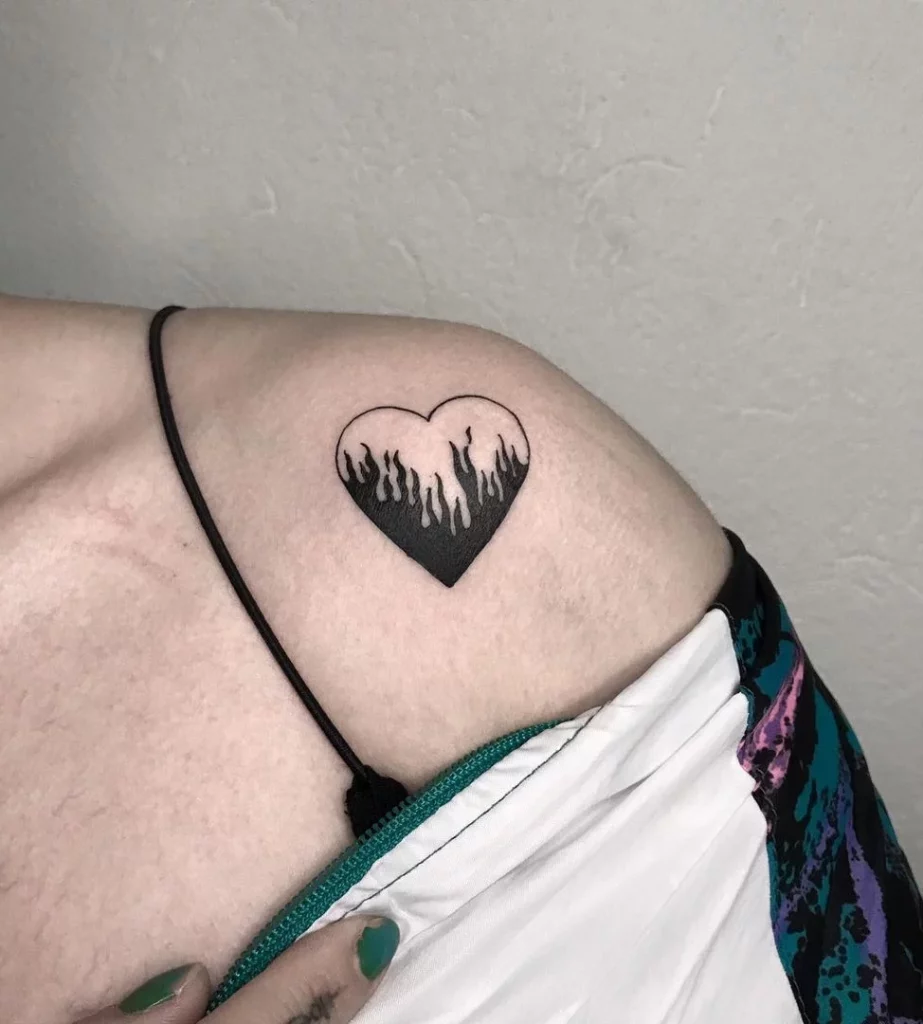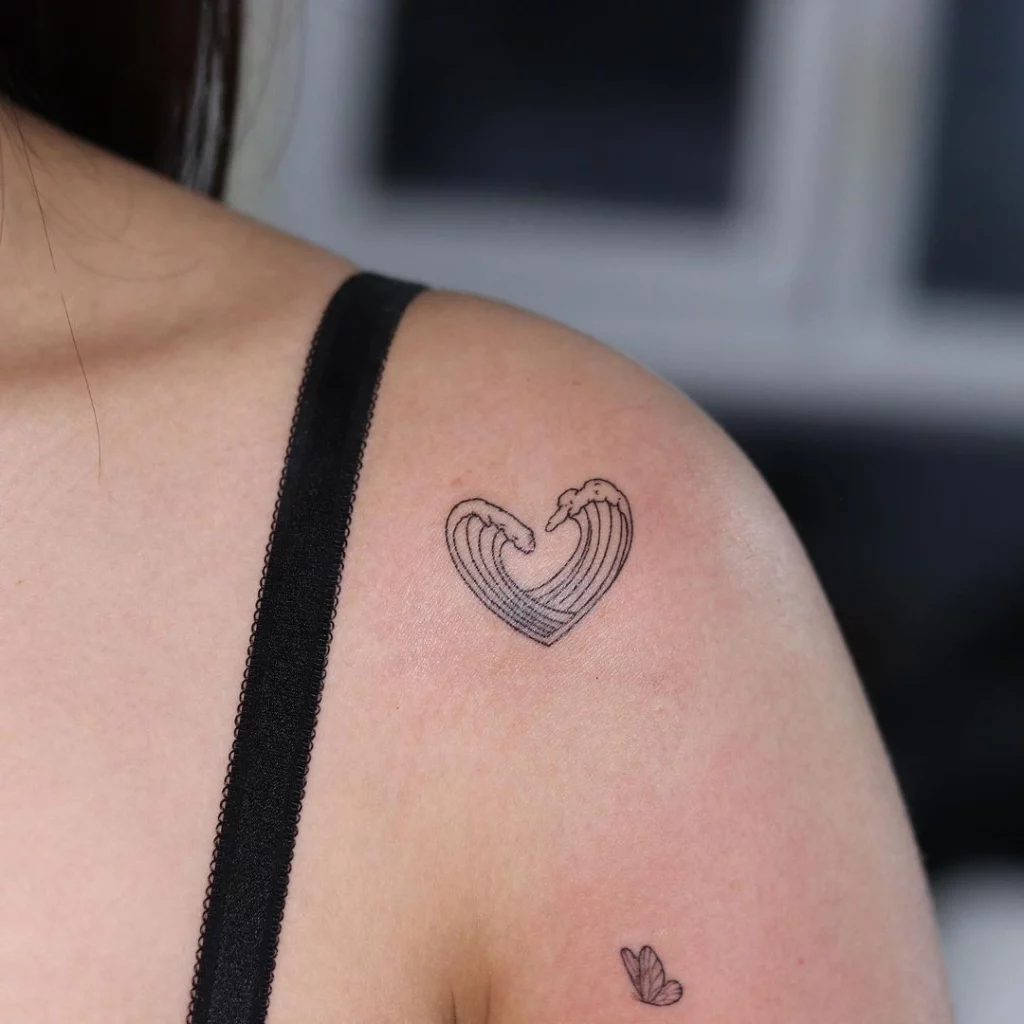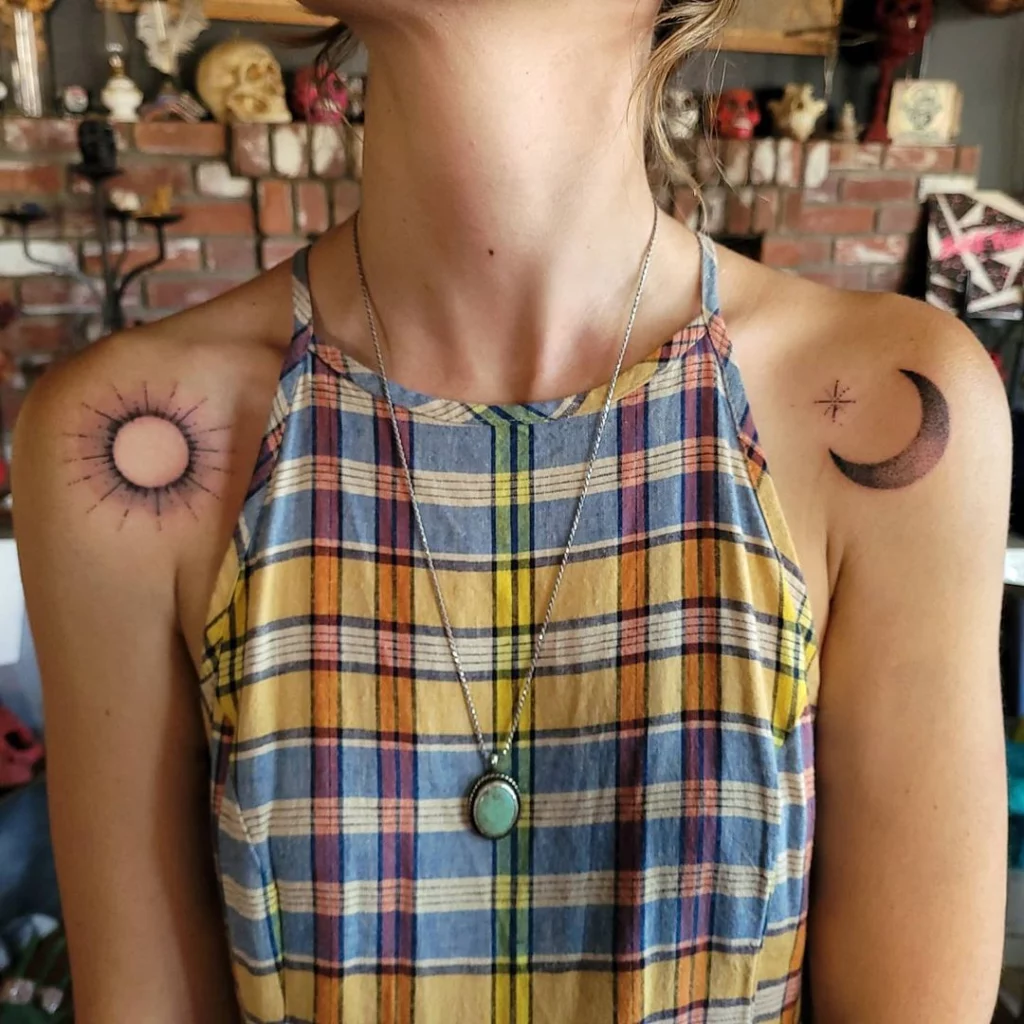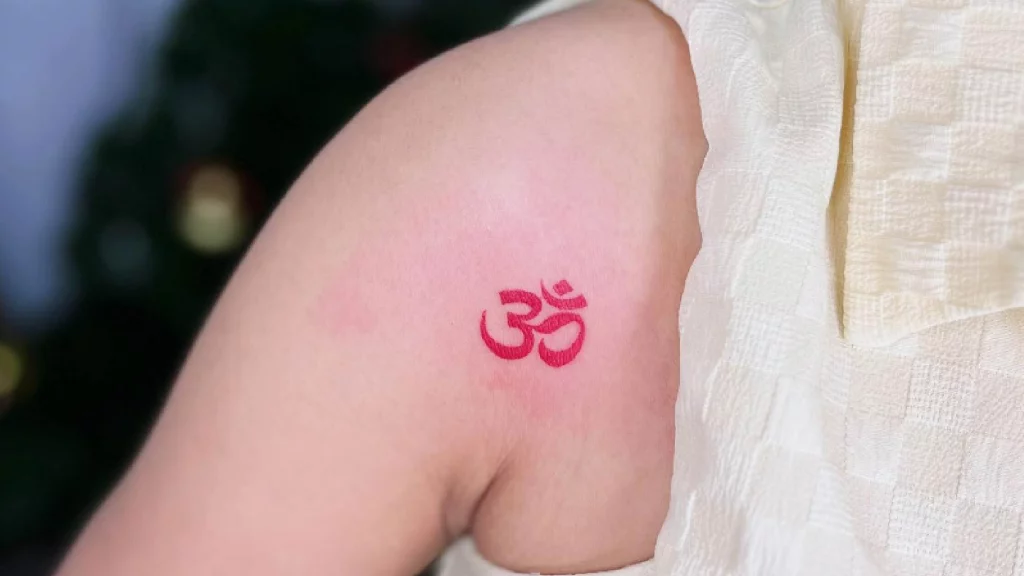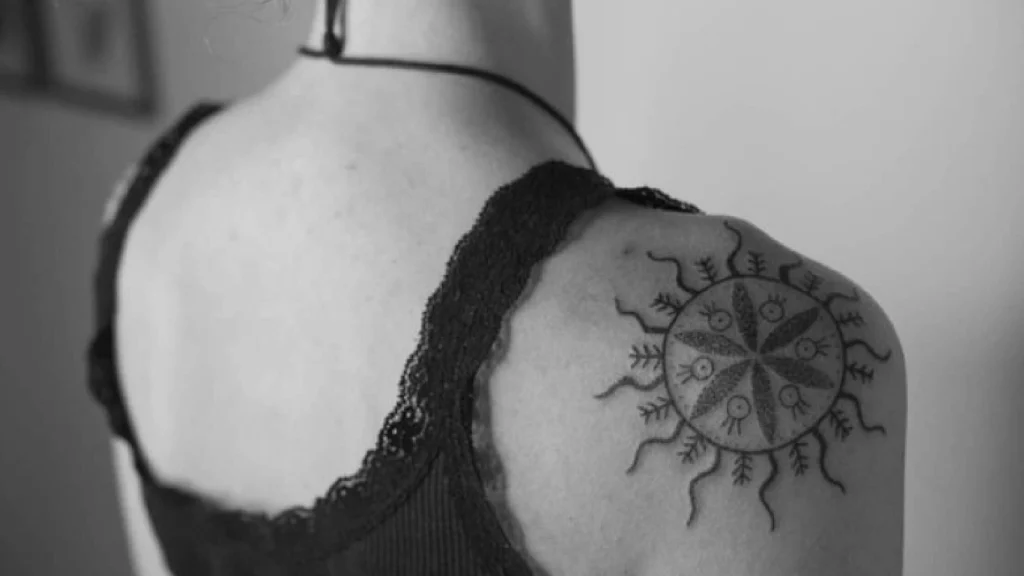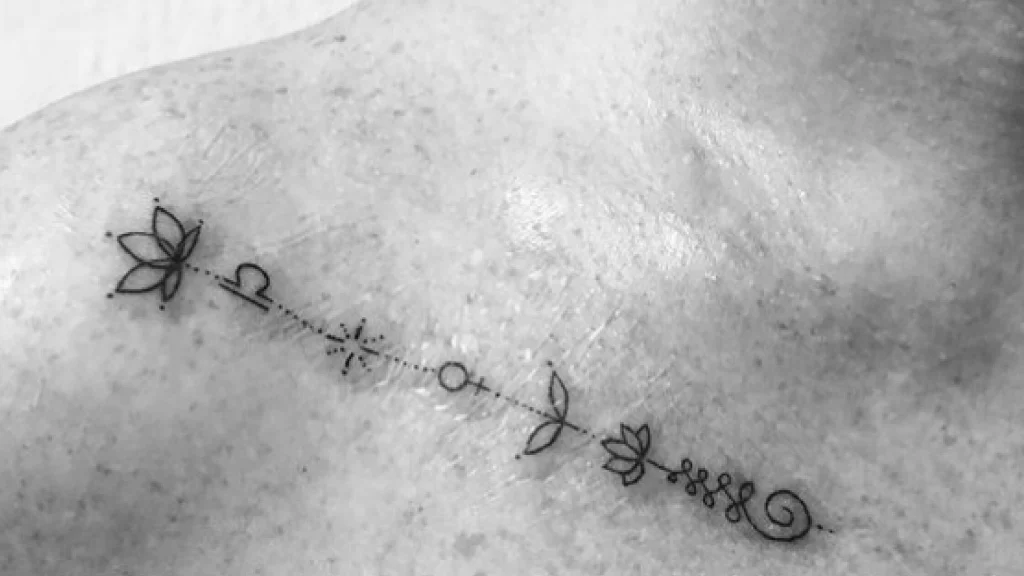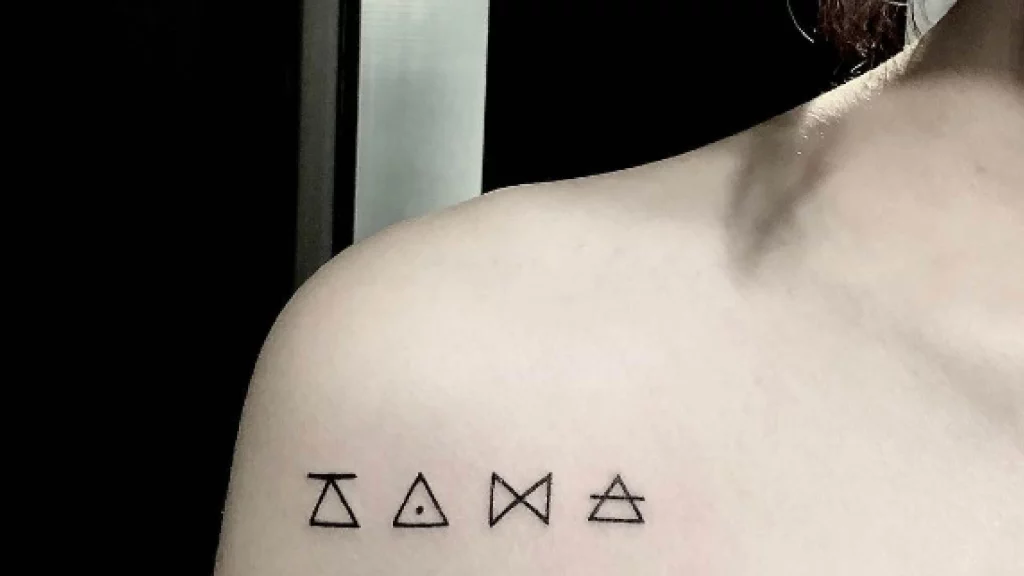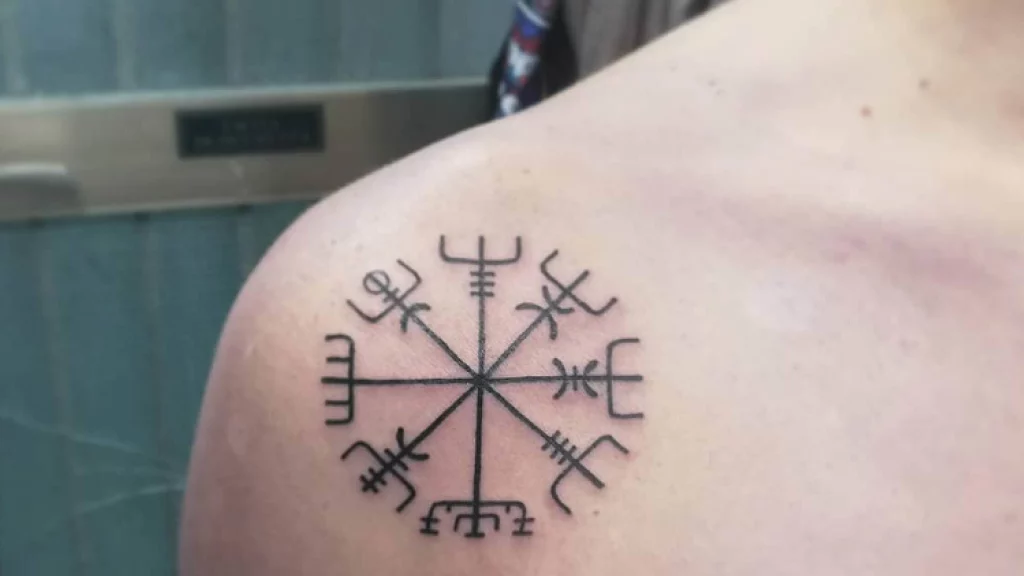 Animal-Themed Tattoos
Pride, leadership, divinity, loyalty, rebirth, spirituality, power, bravery, aggression, etc., are symbolized by animal-related tattoos. 
Every animal has a different feature, and adding their tattoo to your body is like accepting those traits to your individuality.
So, if you plan to add animal-related tattoos to your shoulder, get one that matches your personality.
If talked about cats, the symbol of a Cat means a new life. In some cultures, it is also considered a symbol of royalty and pride. A black-colored Cat tattoo changed its meaning to mystery and superstition.
Some people like Fish tattoos, which have different meanings depending on their color. The blue and black fish hints towards masculinity and overcoming struggles. Whitefish means growth, success, and power of transformation; redfish means love, bravery, power, and motherhood. 
Inspired by the Lion King, people also consider the tattoo of the Lion's face or Simba on their body parts. It also depicts fatherhood, courage, pride, power, and fearlessness.
The wolf's tattoo means differently in different cultures. Loyalty, spirituality, unity, resilience, procreation, divinity, and rebirth are some of the traits of the Wolf tattoo.
In fact, in many cultures, snake tattoos are very popular. It shows the capability of change for the better and personal transformation. Royalty, spirituality, and protective forces are some traits of snake tattoos.
In some cultures, Panda Tattoos are very popular because they are considered to bring good fortune and prosperity. Harmony and Peace are the main traits of these animals.
If you are sensitive, intuitive, emphatic, and compassionate, go with the deer tattoos, as they look incredible and hold a beautiful meaning.
Playfulness, resilience, capability, and guidance are some of the traits of a Fox tattoo. Find below the best-suited animal tattoo for you.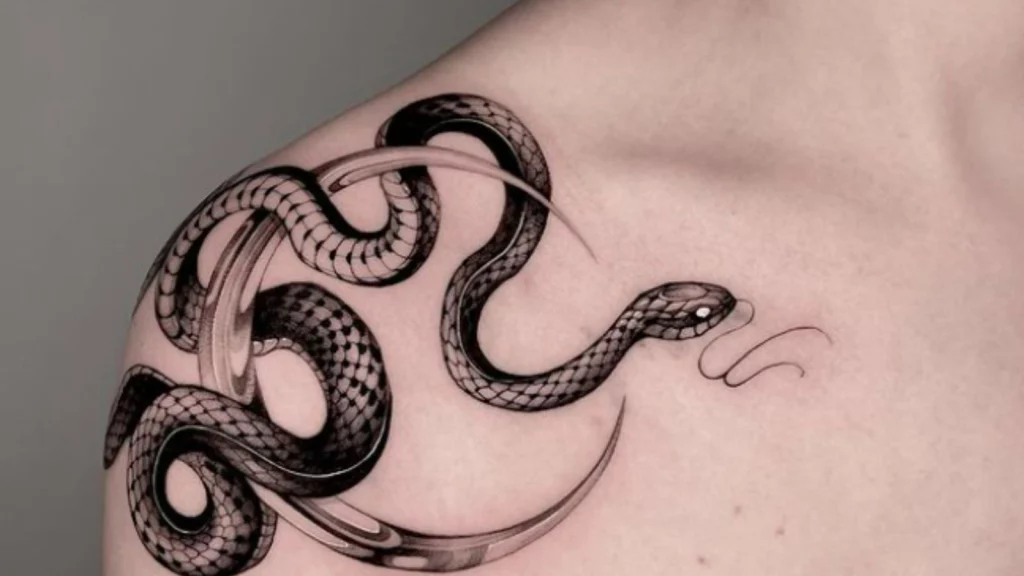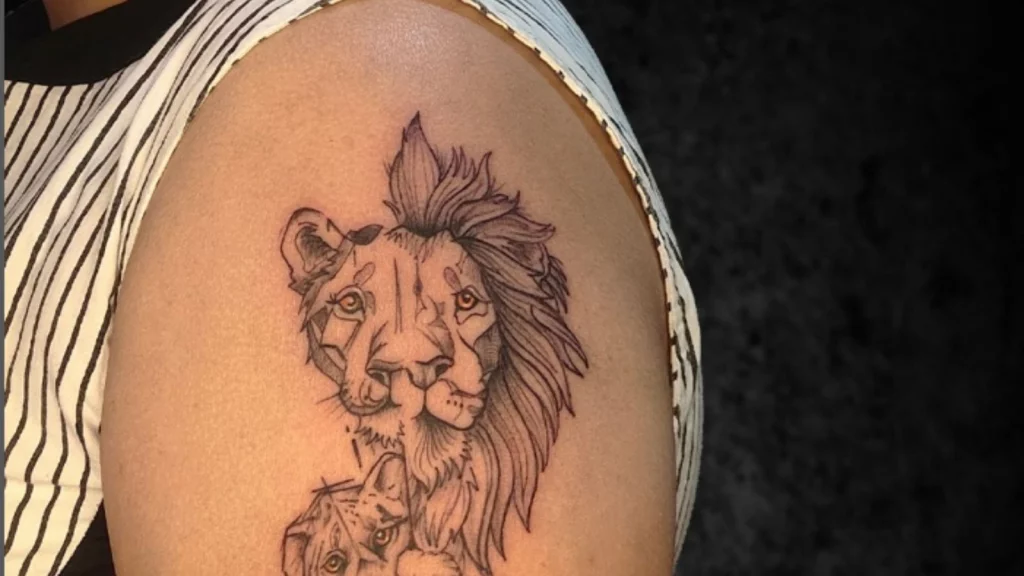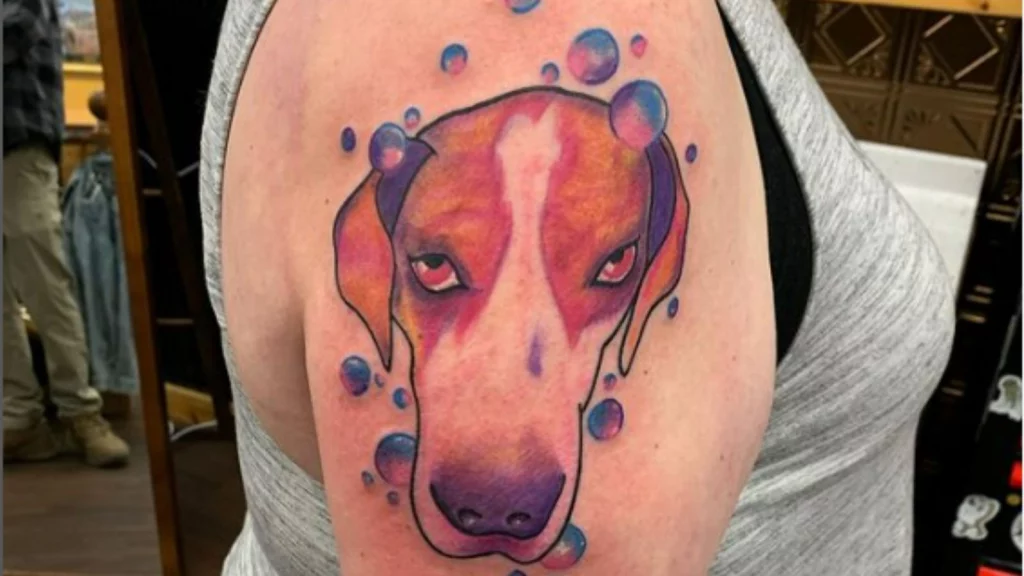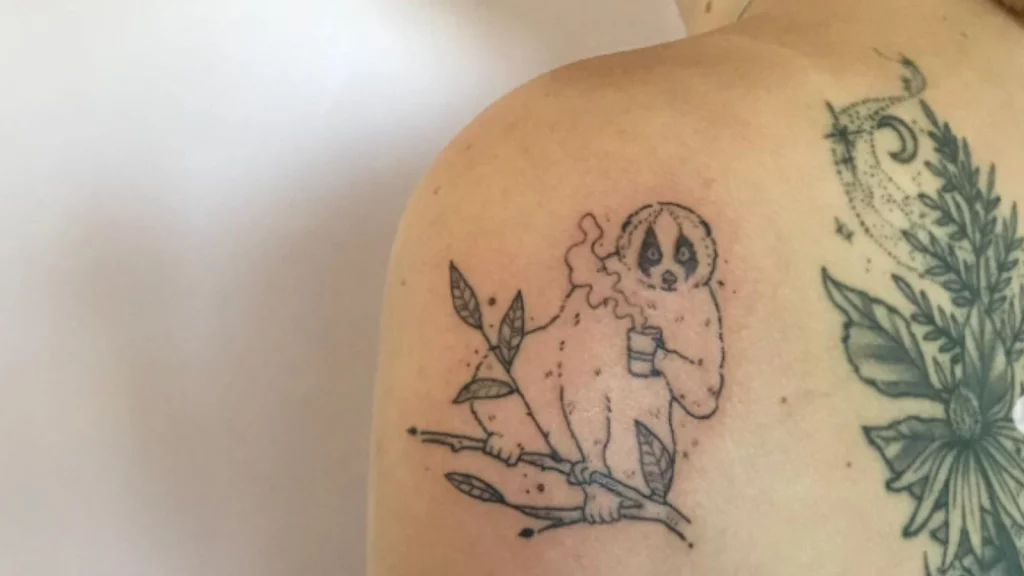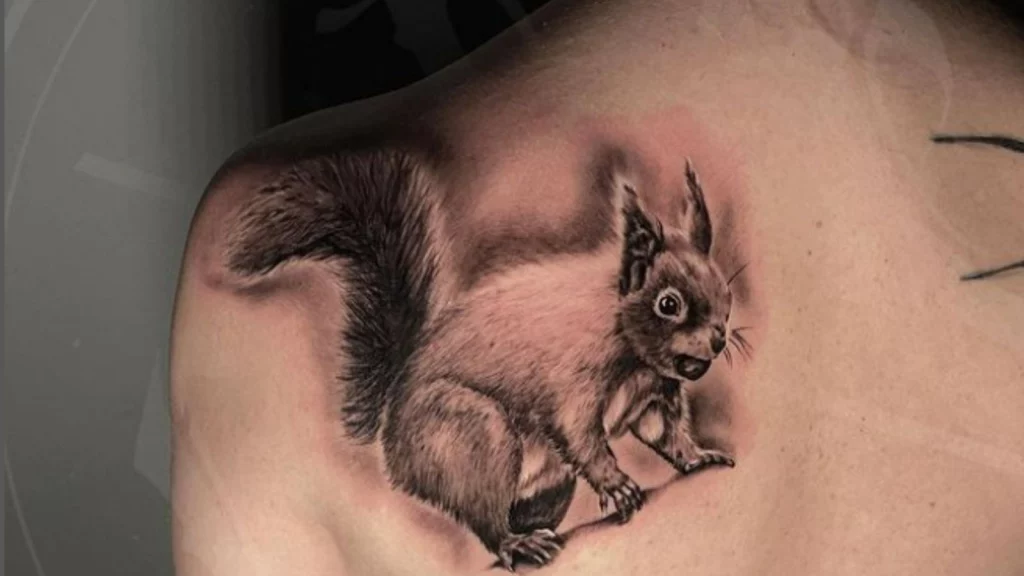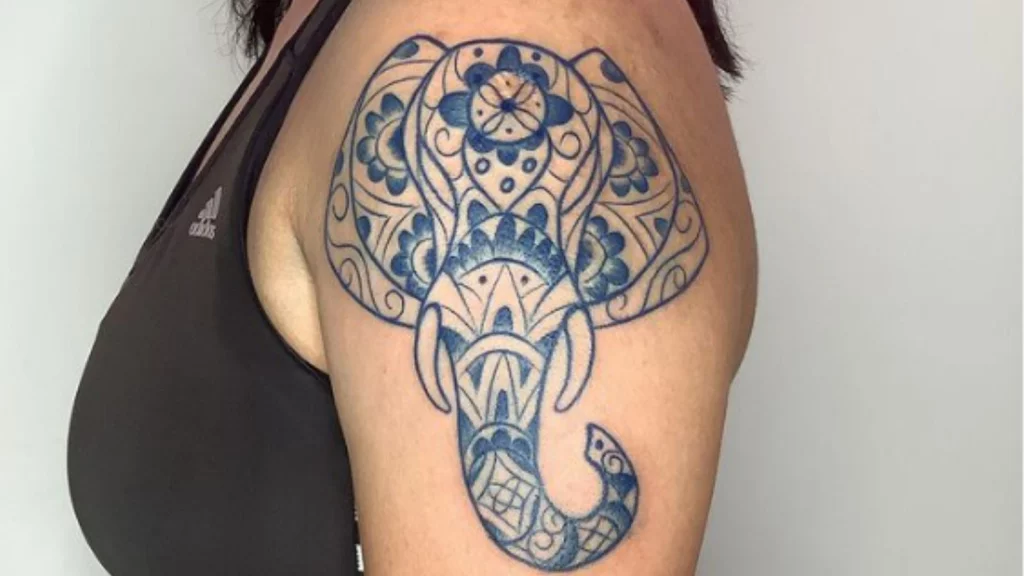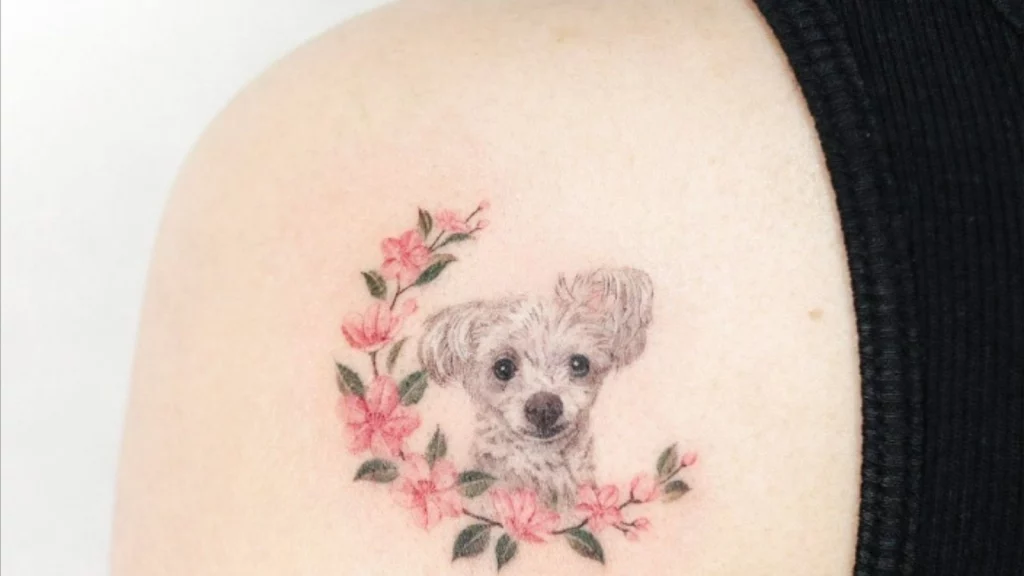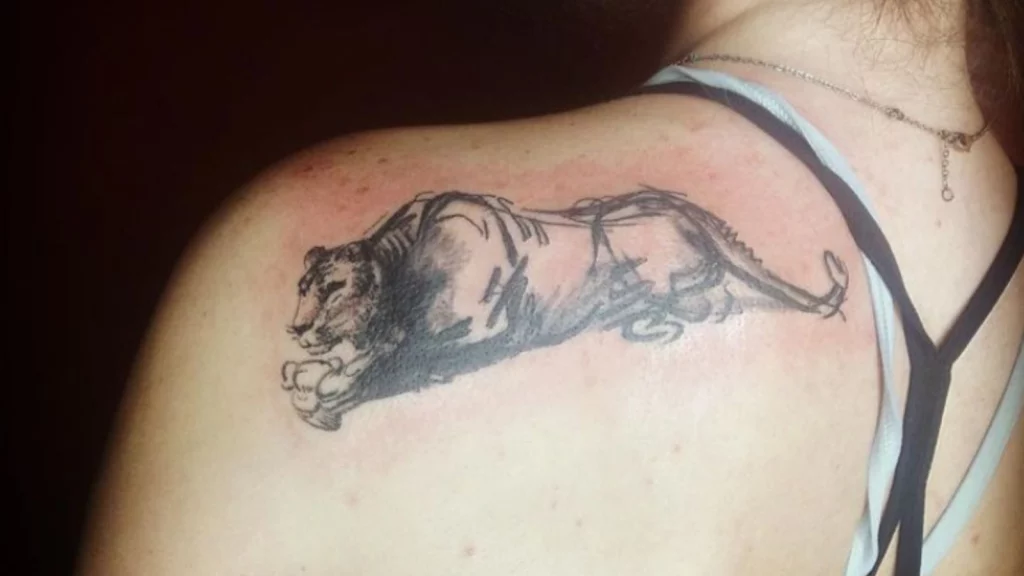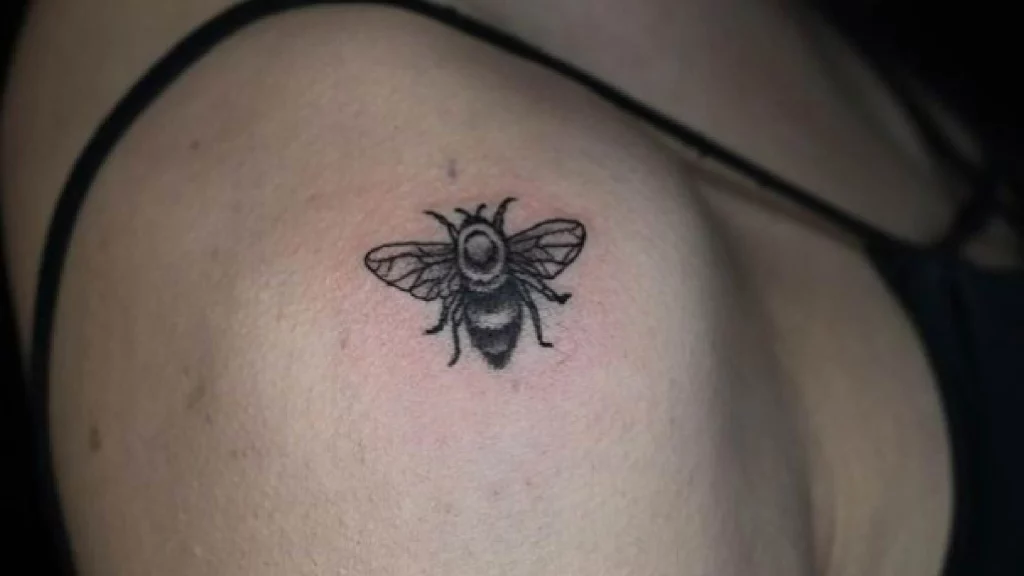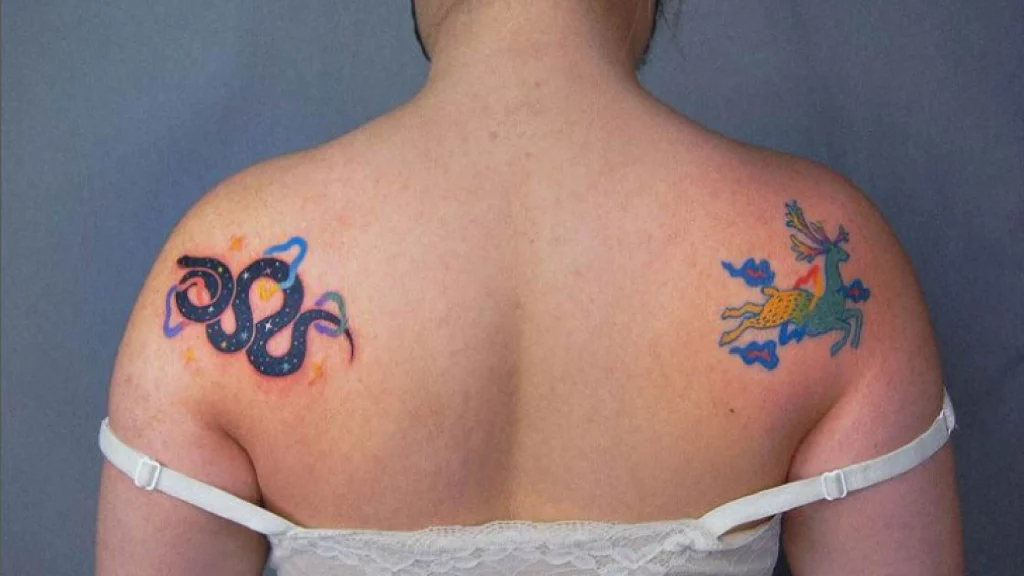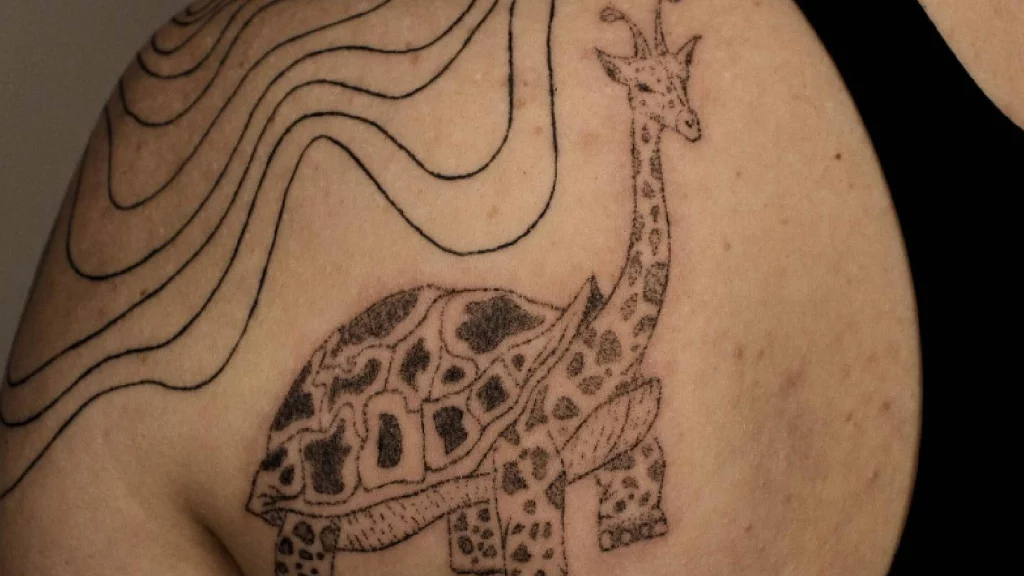 Leaf-Themed Tattoo
If you do not like flowers or butterfly tattoos much, you can always escape by choosing the leaf tattoo.
The best thing about leaf tattoos is that they are simple and elegant. Many women prefer a leaf tattoo on the shoulder, which looks pretty and attractive.
In some cultures, leaf tattoos depict the circle of life. Many people even add colors to the leaf to create a difference. 
Some people prefer to have a single leaf, and some would like to add some color. Sometimes the blowing leaf, falling leaf, group of leaves, or a single leaf, everyone symbolizes different.
Overall, these beautiful tattoos show the feminine side and represent the life cycle, new beginnings, life, death, change, rebirth, happiness, struggles, ending, and trial.
If you want to add any of the elements mentioned above to your overall looks and personality, then these amazing shoulder design tattoos are all you need.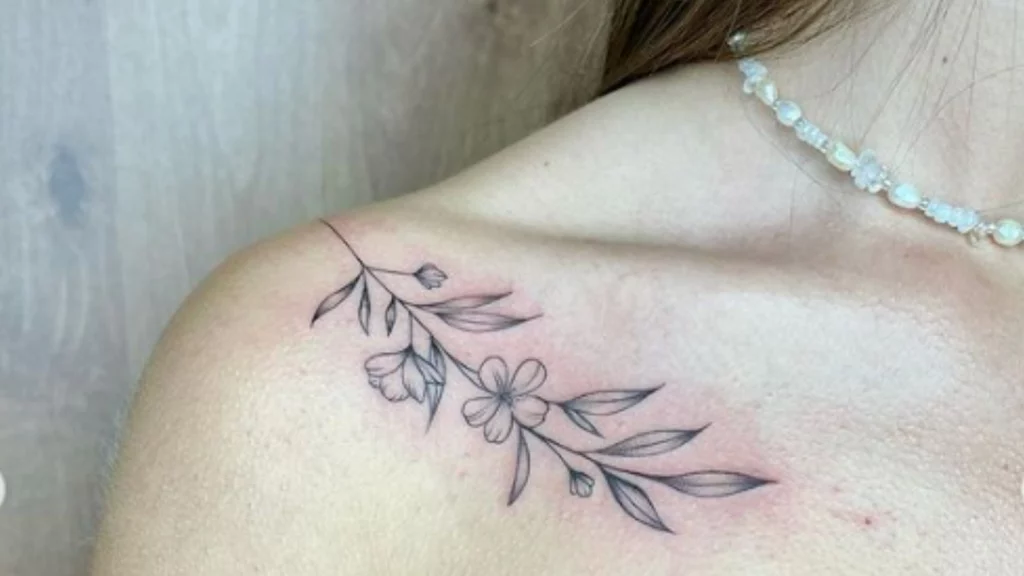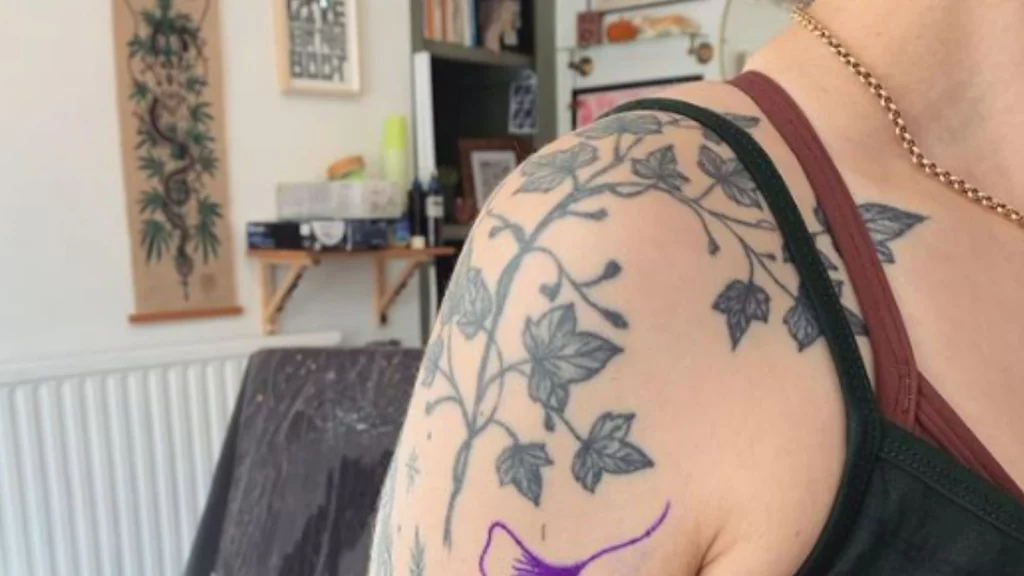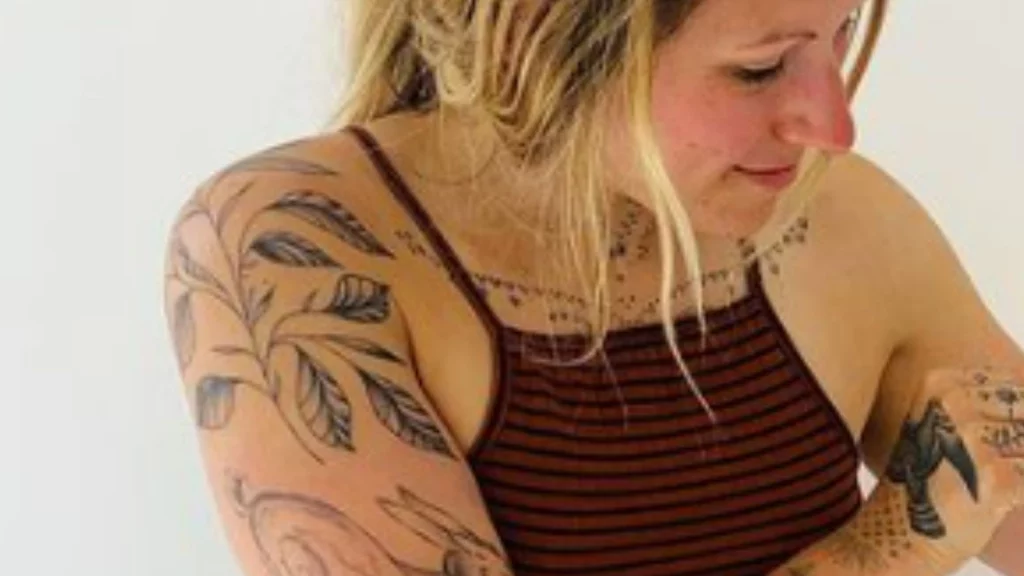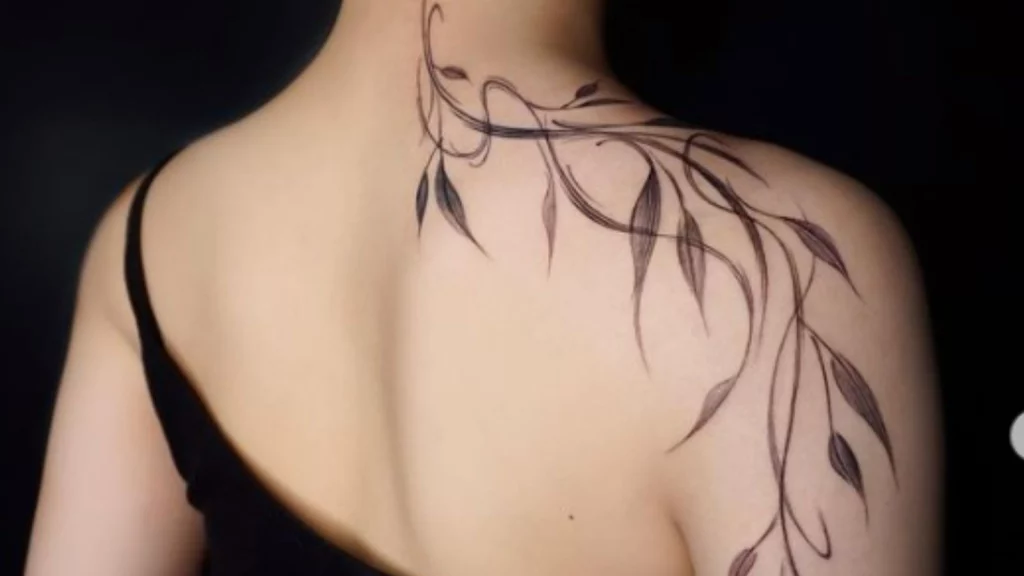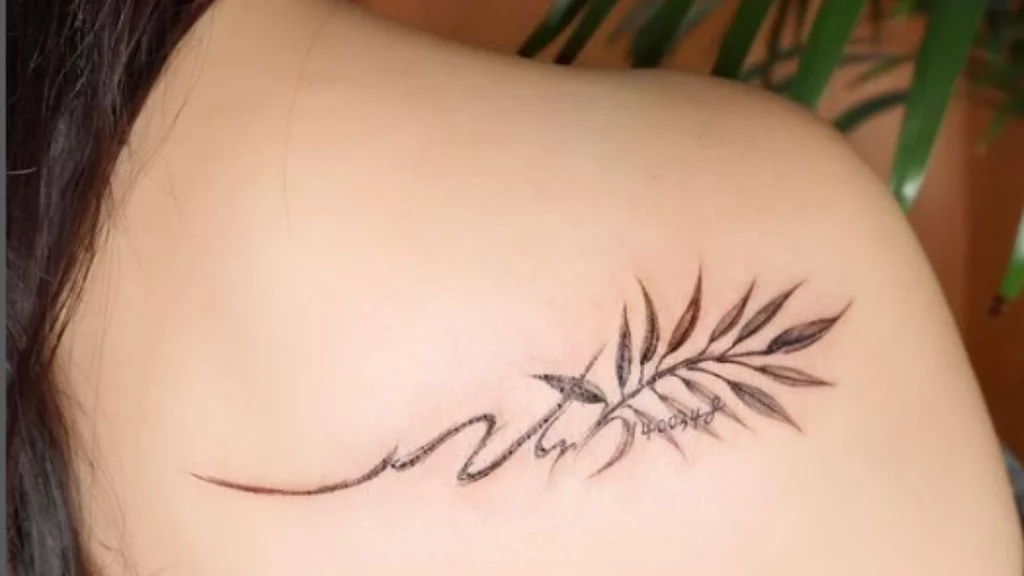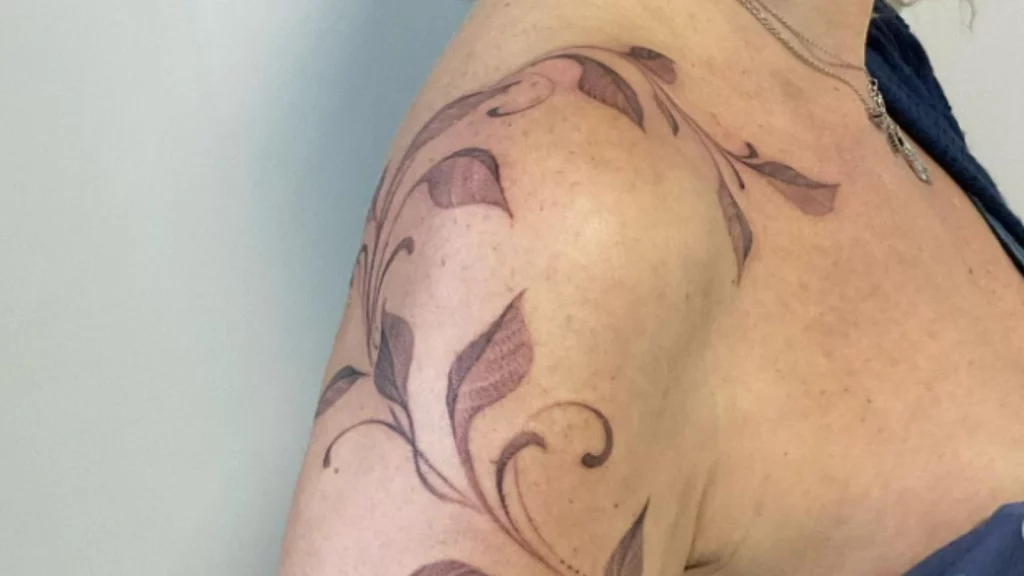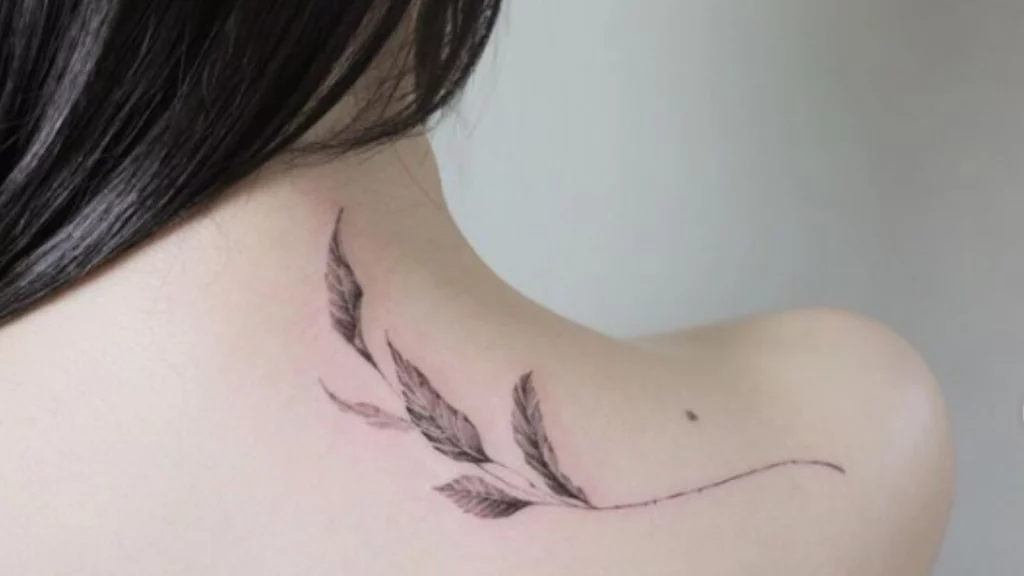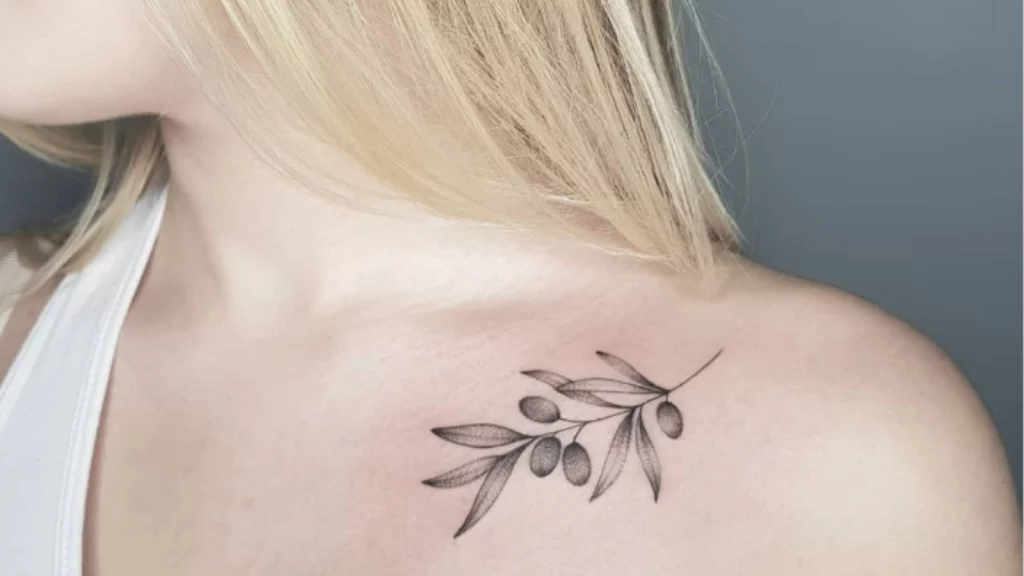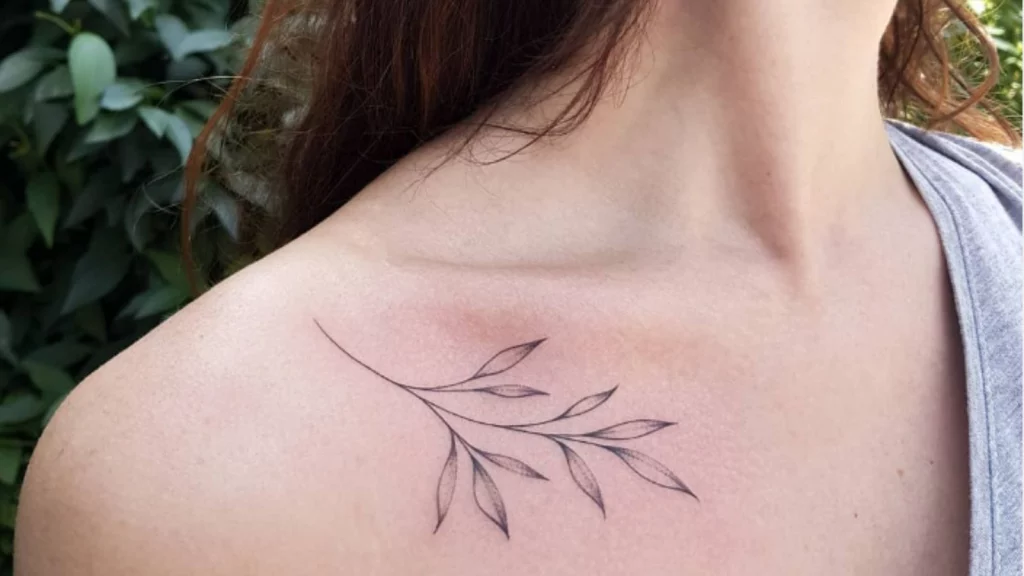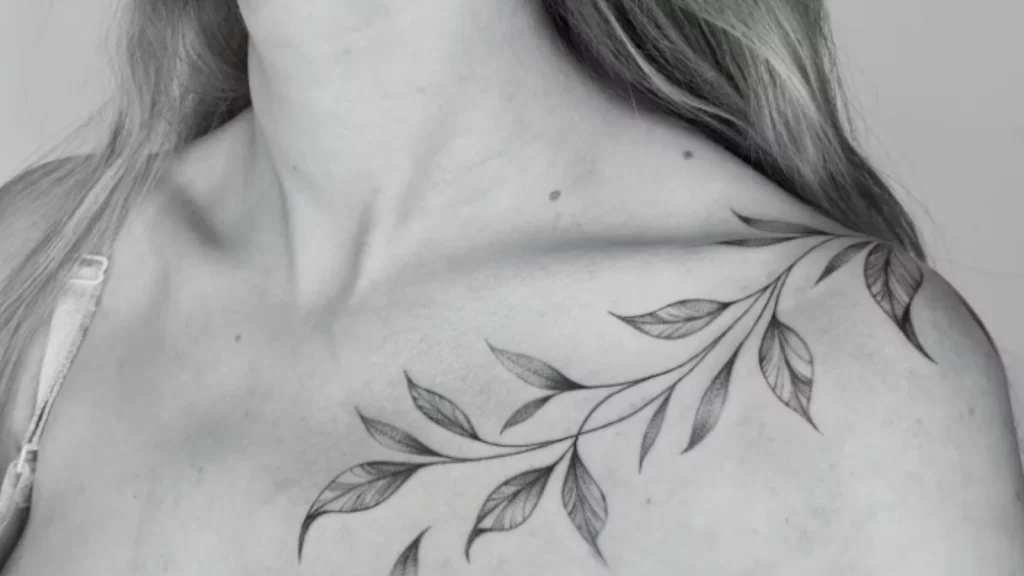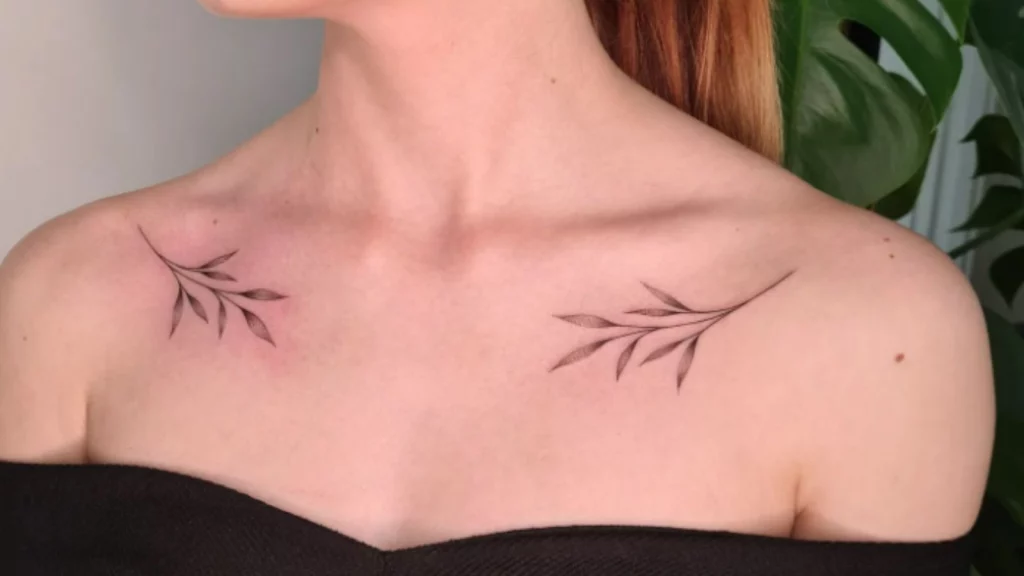 Mandala Design Tattoos
Mandala designs are all you need if you are looking for trending tattoos. These tattoo designs are basically symbols that are composed of proper geometric artwork in the shape of a circle.
These designs are explained differently in different religions and cultures. However, these are the symbols that create balance, perfection, and eternity.
The Mandala designs are designed differently. According to Buddhism, it depicts the mind and body, and Hinduism considers it as a pathway to Focus. However, the Christian community uses these designs as artwork in churches.
Half-Mandala, Dotwork, Fade-Out, Background, or Tiny Mandala tattoo, every tattoo under this type is unique and attractive.
The different mandala work has different meanings, and you can choose what complements your personality. We are referring to several mandala designs for a beautiful, stunning shoulder tattoo.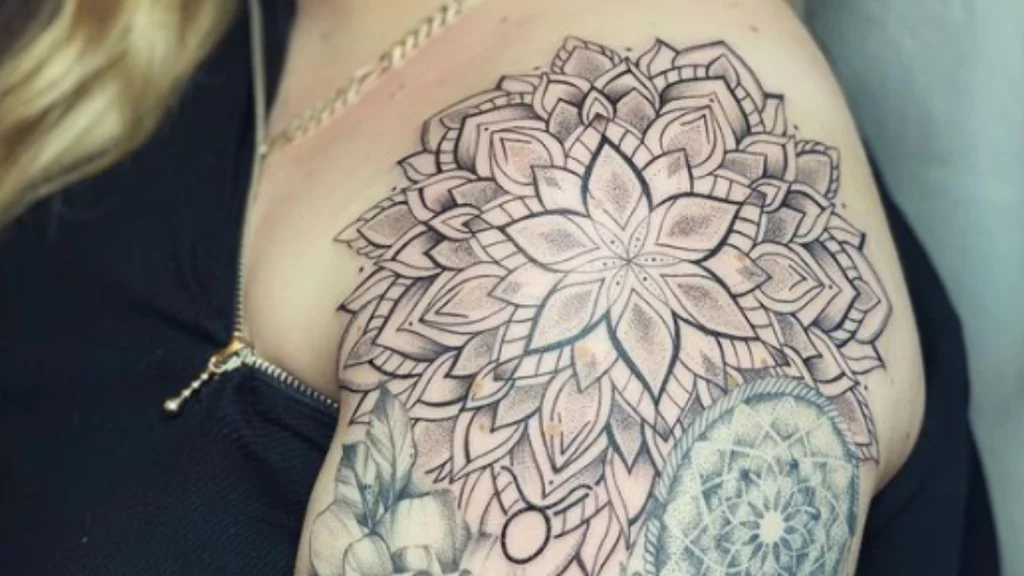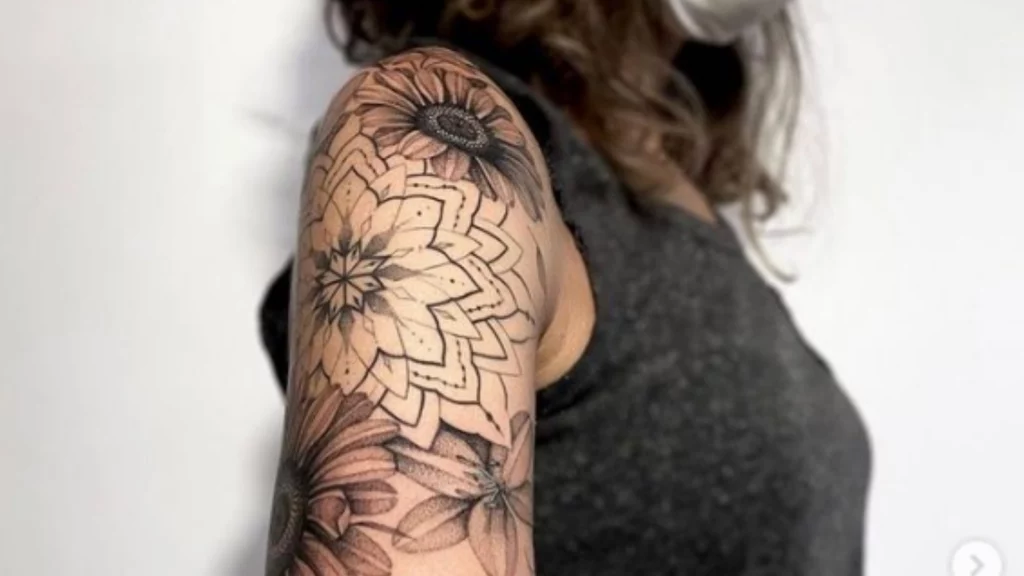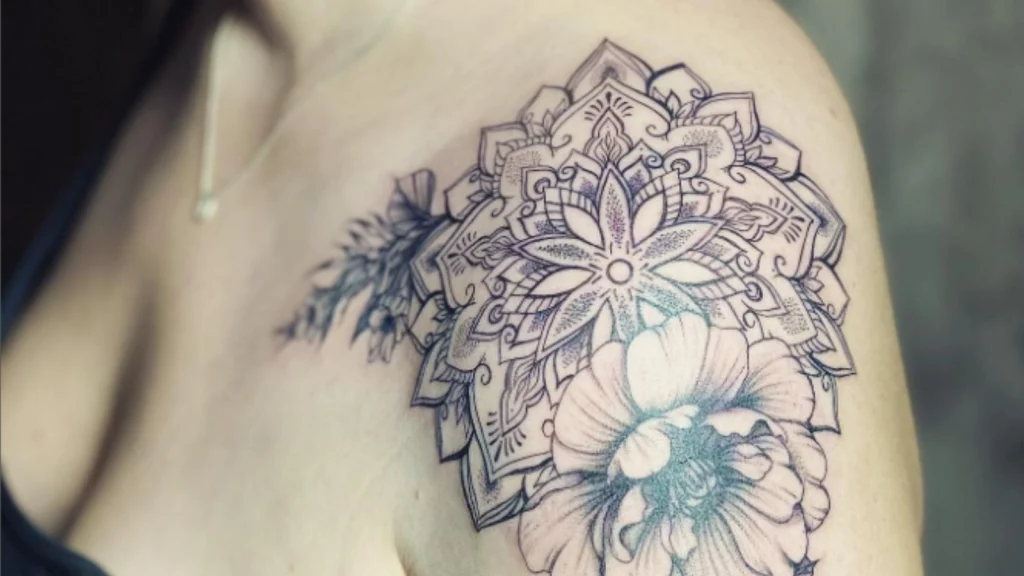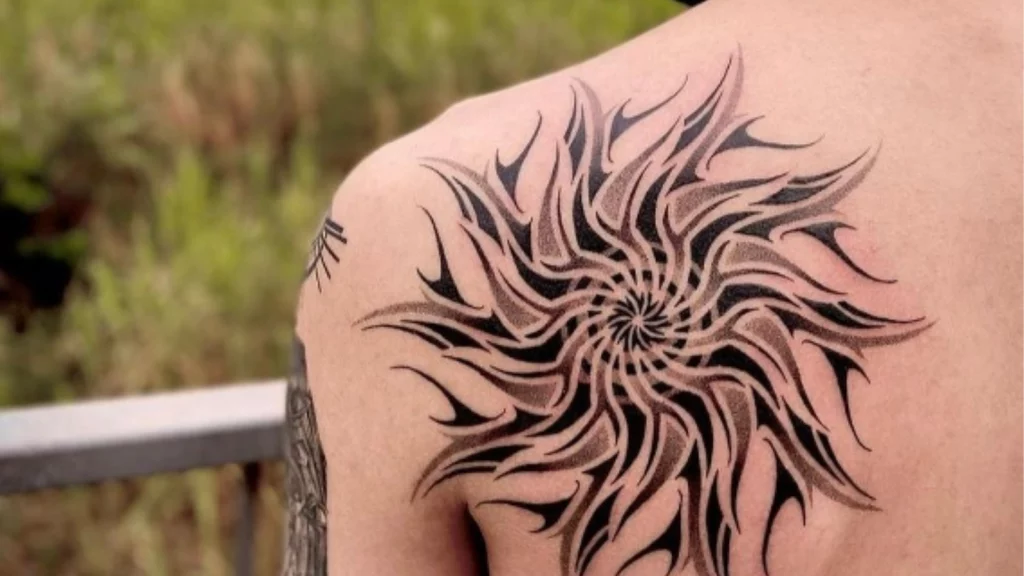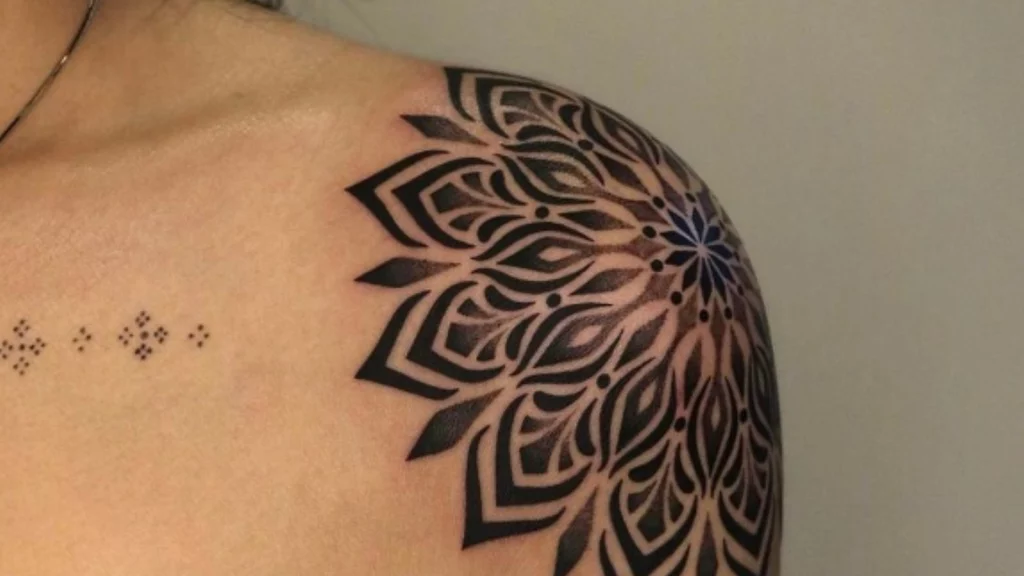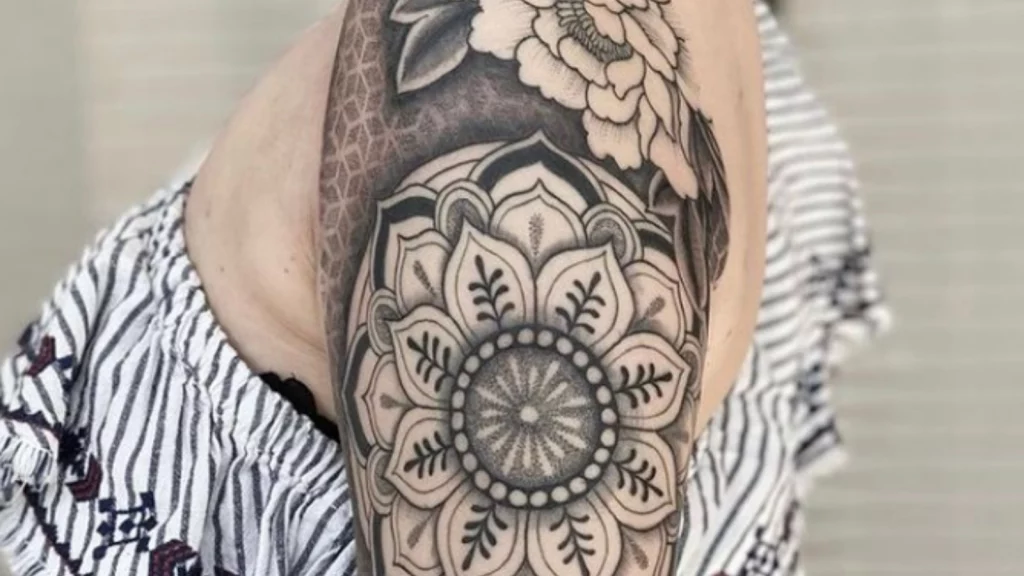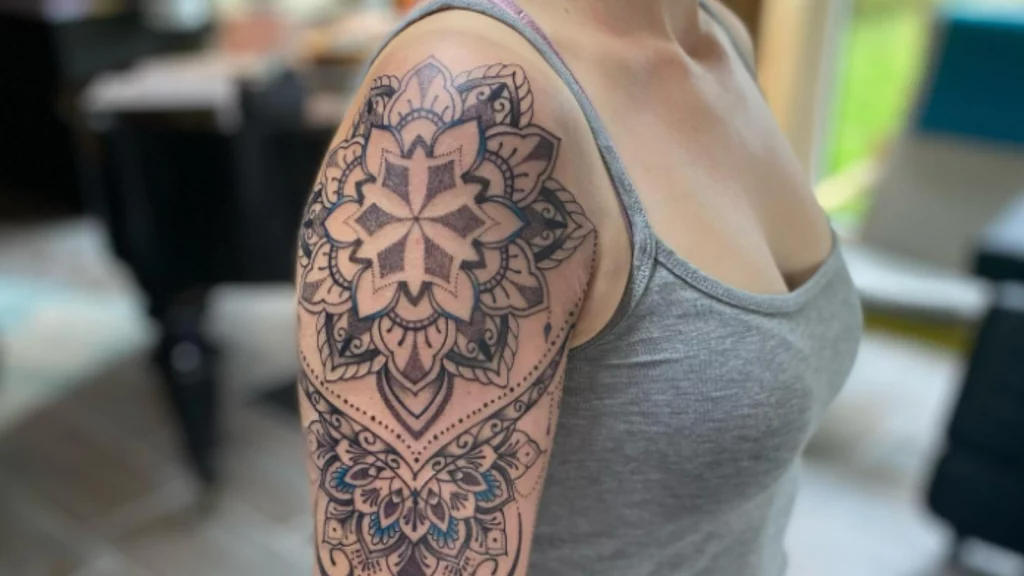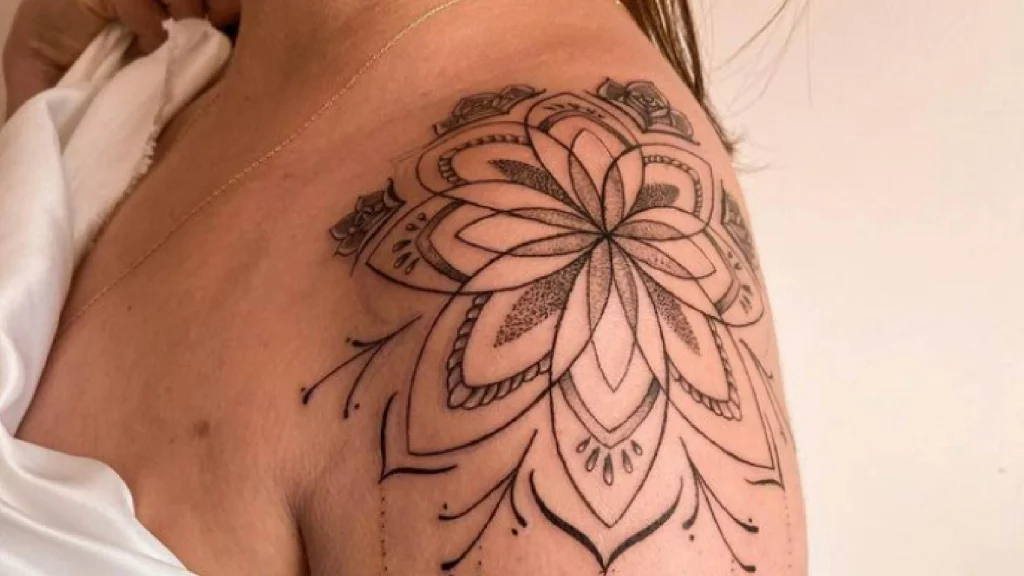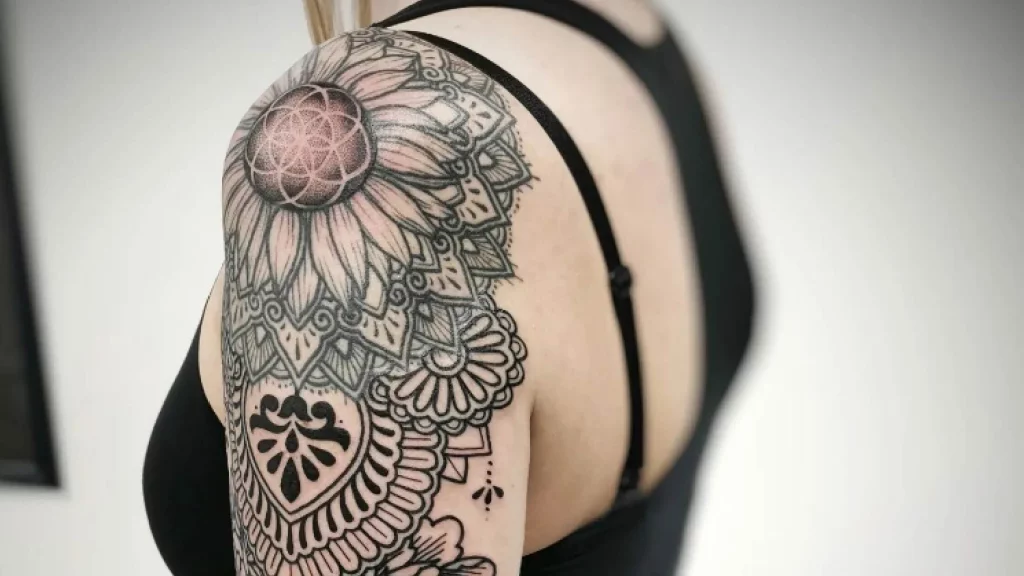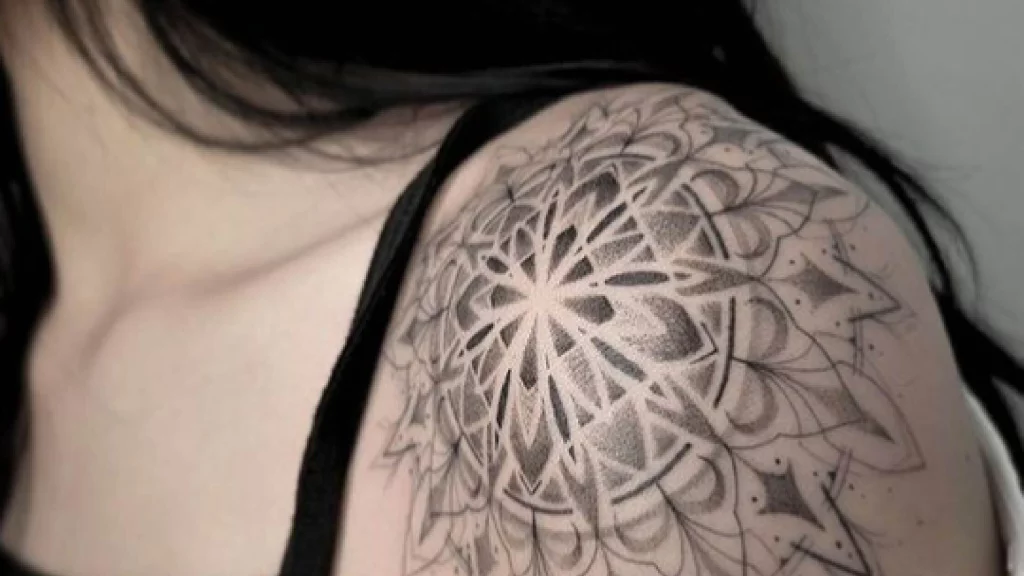 Birds Themed Tattoo
Like animals, the birds-related tattoo also looks great on the shoulder. According to some cultures, a bird tattoo means spiritual freedom in life. 
Besides this, it also provides a sense of freedom and independence and represents happiness, peace, wisdom, and optimism.
However, the meaning can vary according to the different birds. You can get inked with flying birds, doves, sparrows, eagles, and many other beautiful birds, along with vibrant colors and flowers.
Check out some of the best bird-related tattoo designs that can give you the finest look and add charm to your overall personality.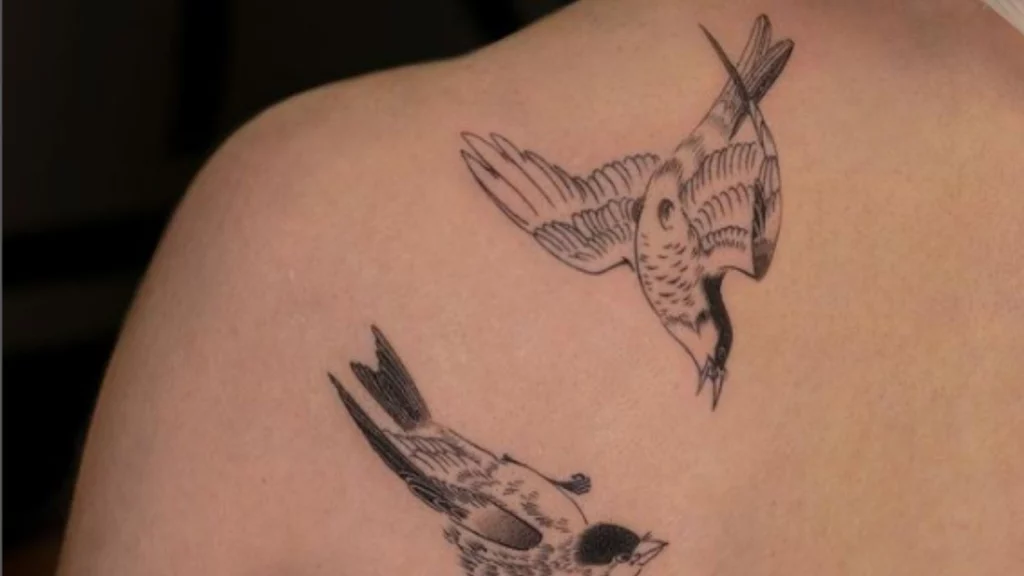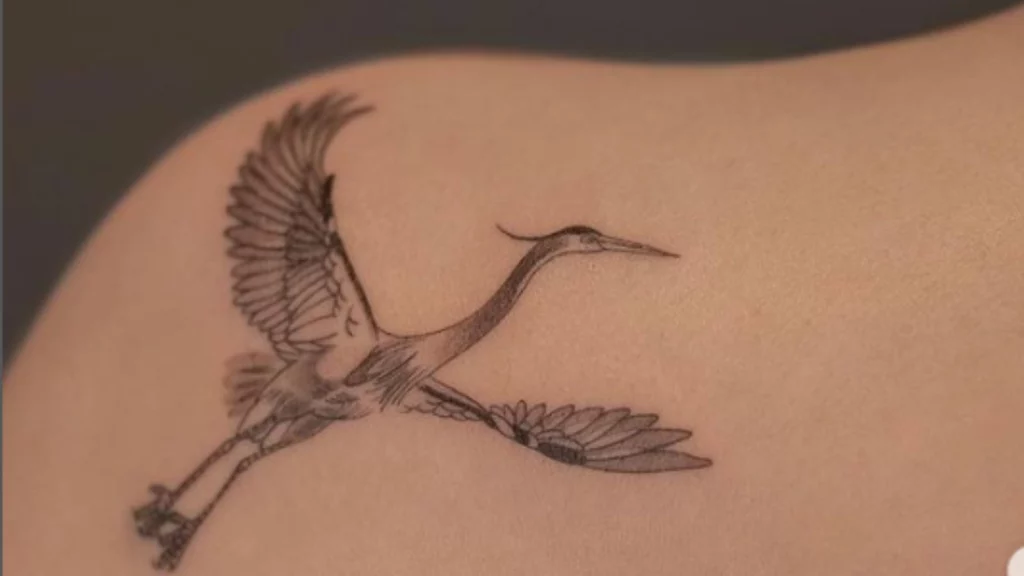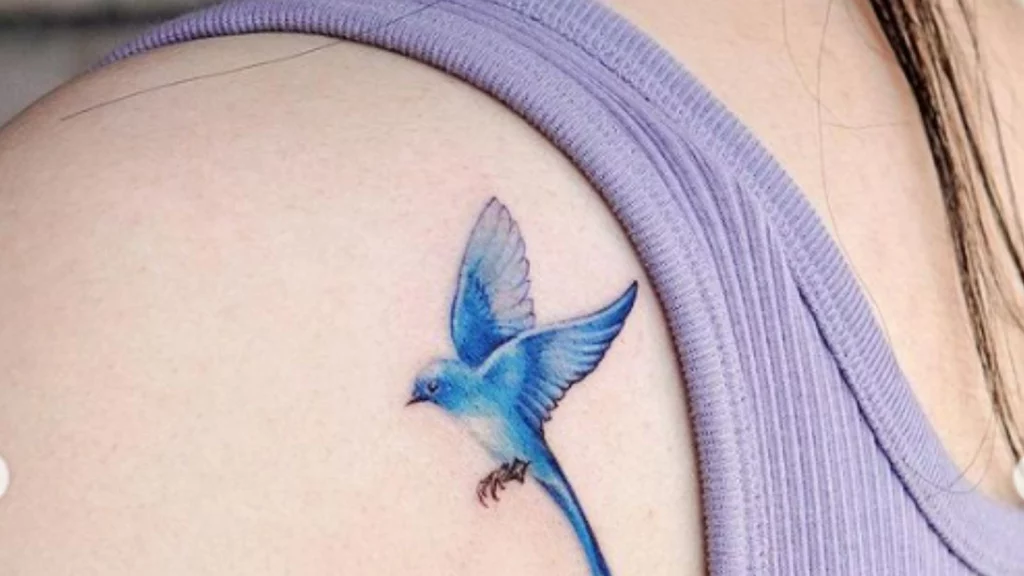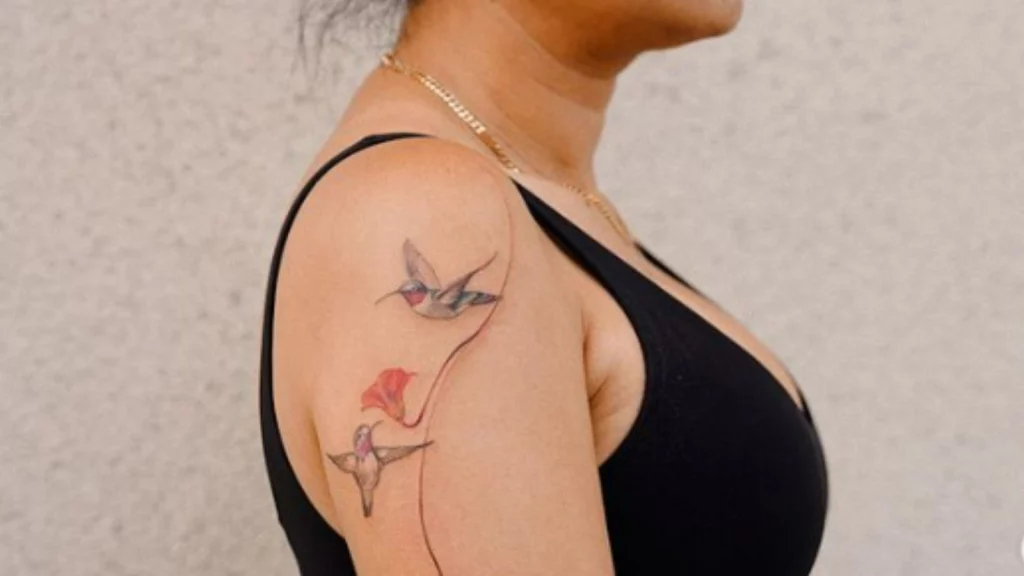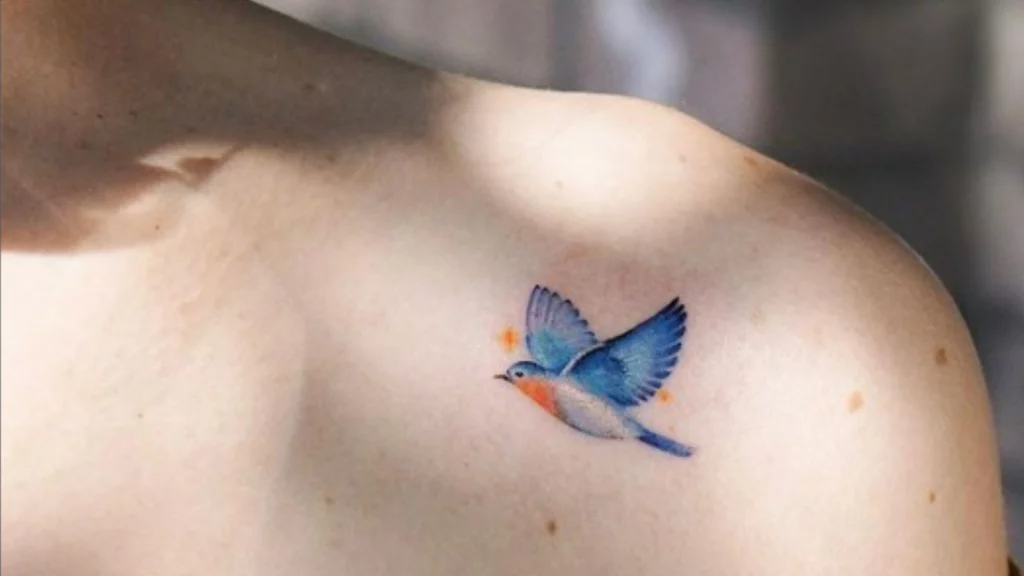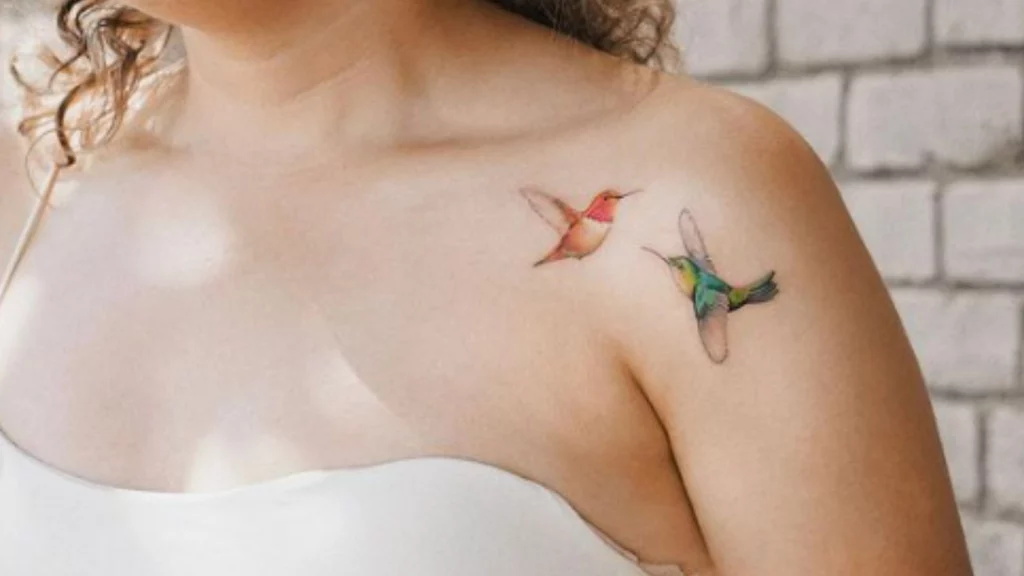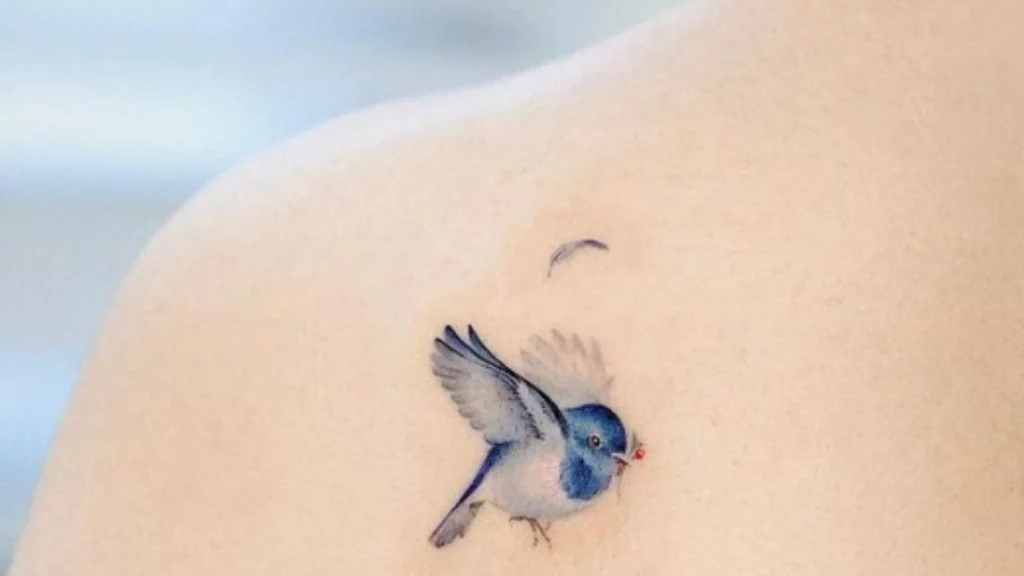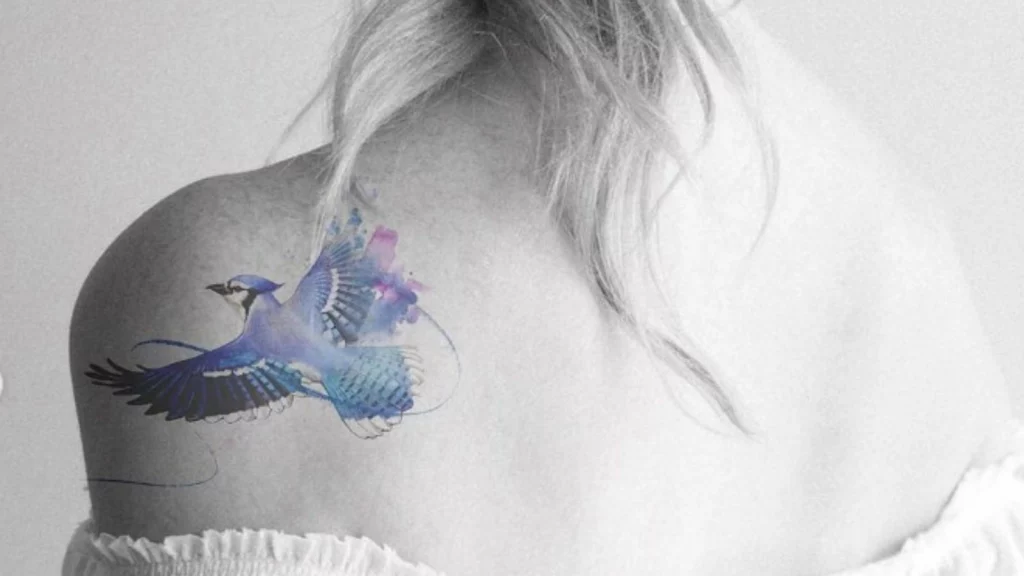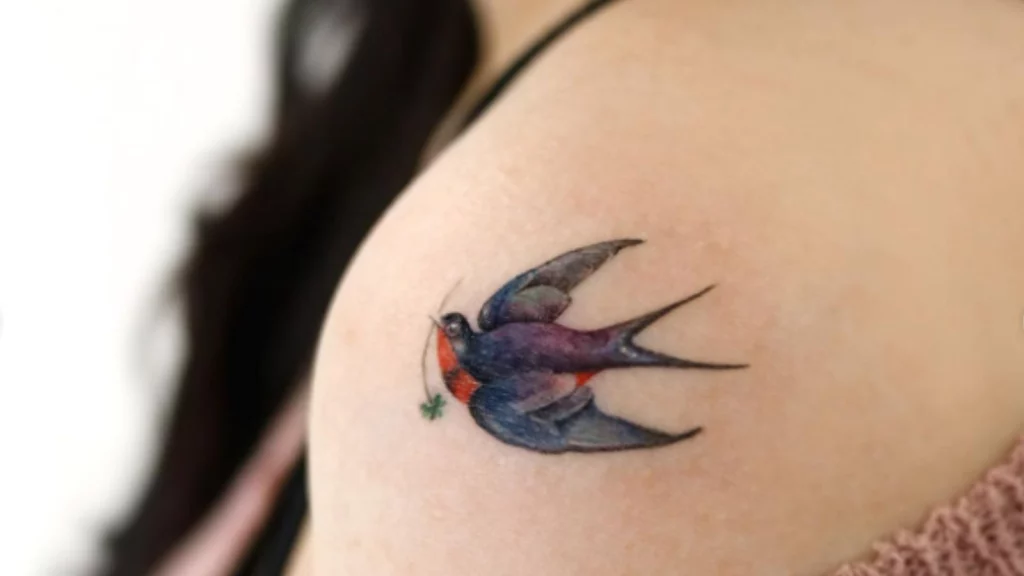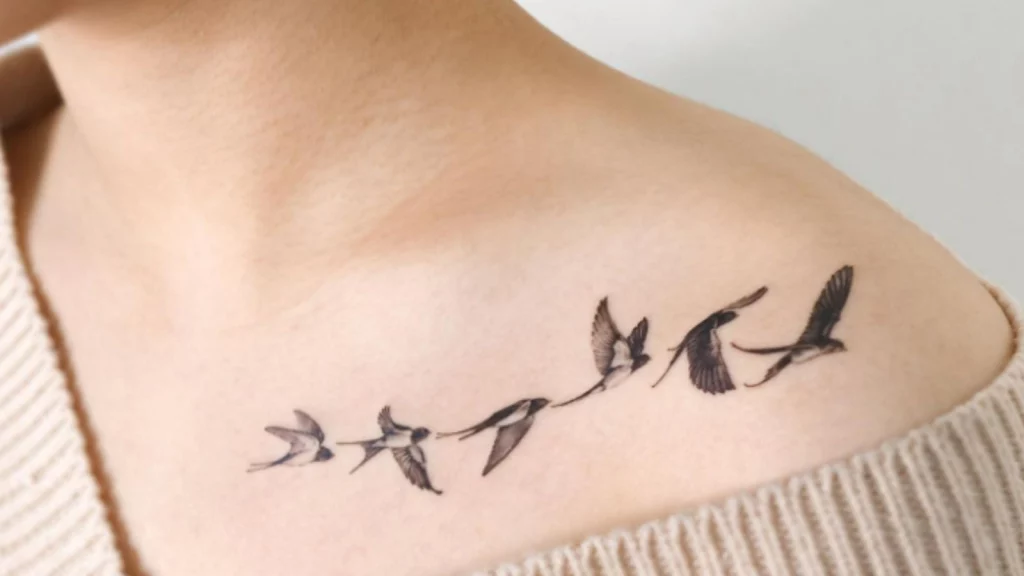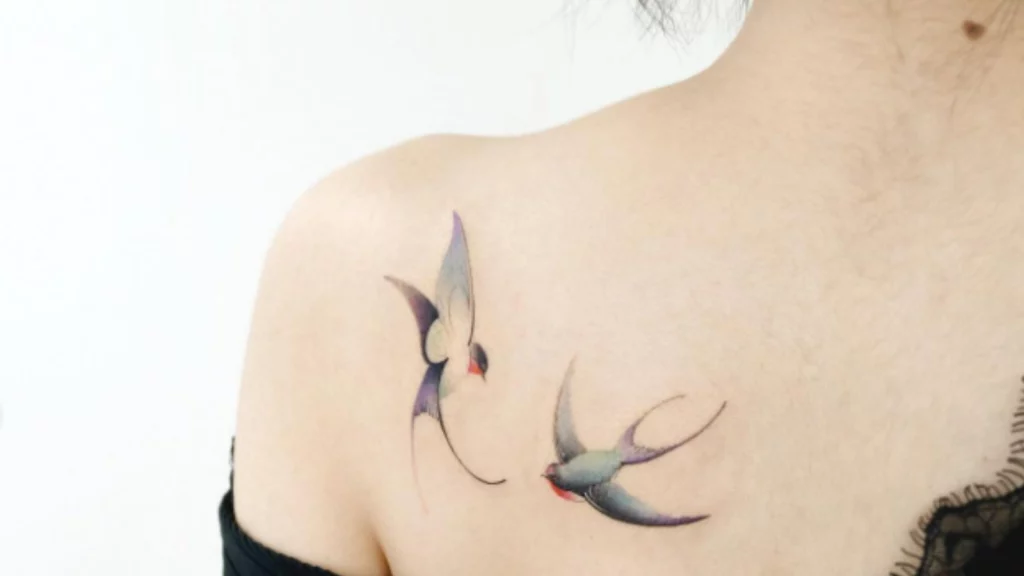 Gothic-Themed Tattoos
Gothic tattoos are very trending these days. These are mainly associated with evil and death. These tattoos are dark and are inked mostly in black shade.
Gothic tattoos are believed to be adopted by negative people as they negatively influence the personality.
Skull and rose, gothic dragons, cross, vampires, eagles, snakes and roses, daggers, and all the dark symbols are part of the Gothic world empire.
It seems scary sometimes, but it is also very beautiful at the same time. You can select any of the below dark tattoos for your shoulder if you are a fan of this art.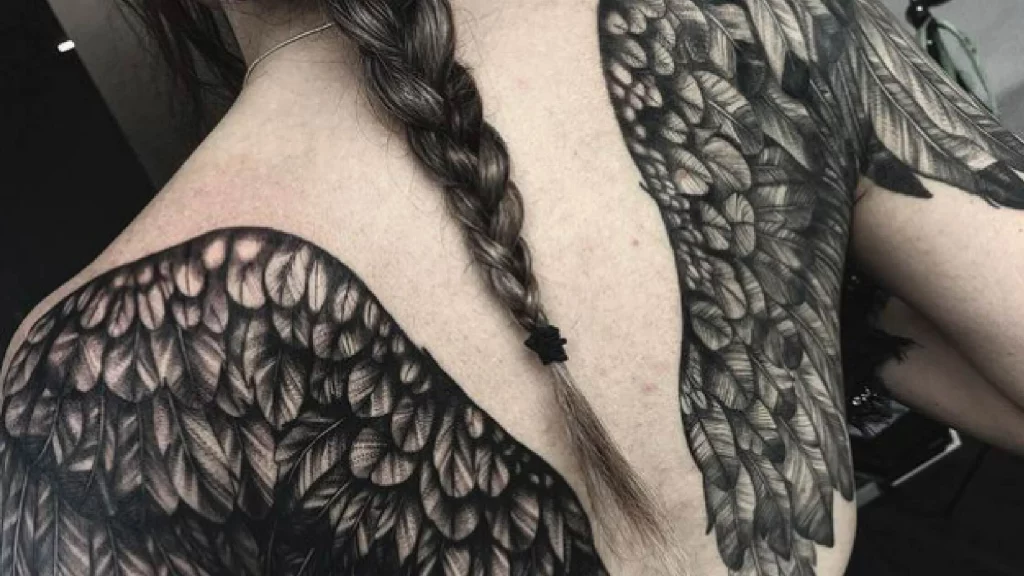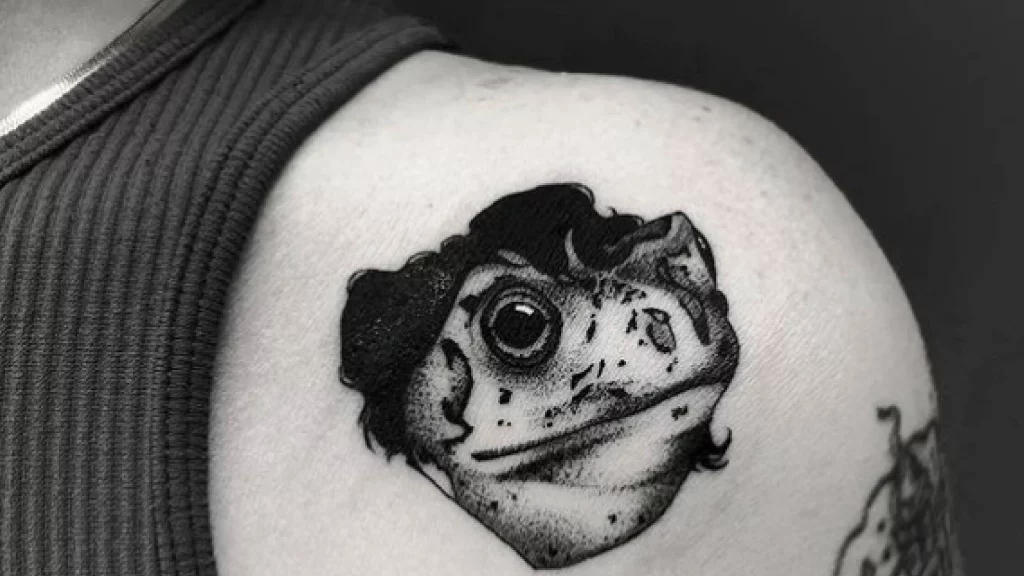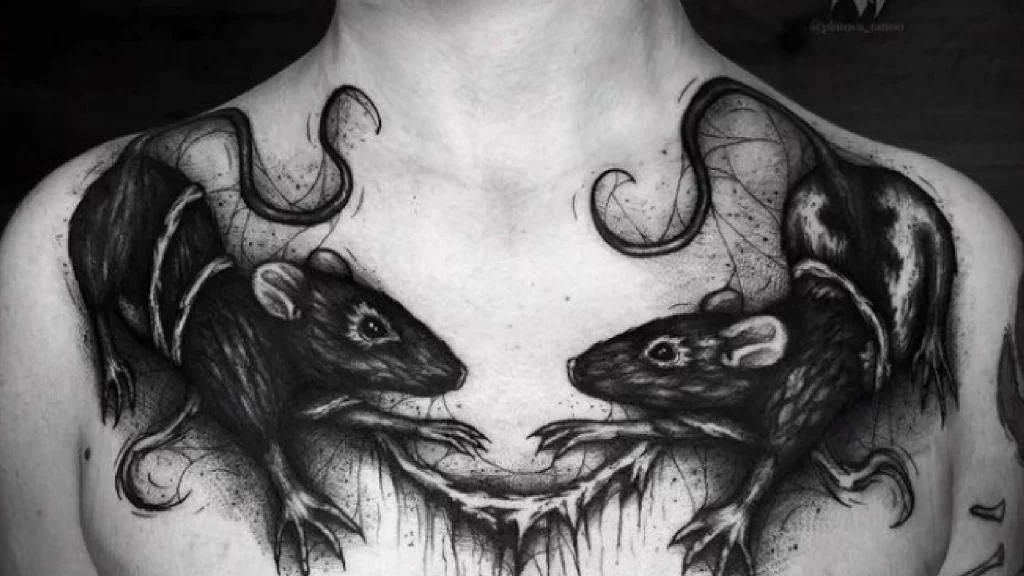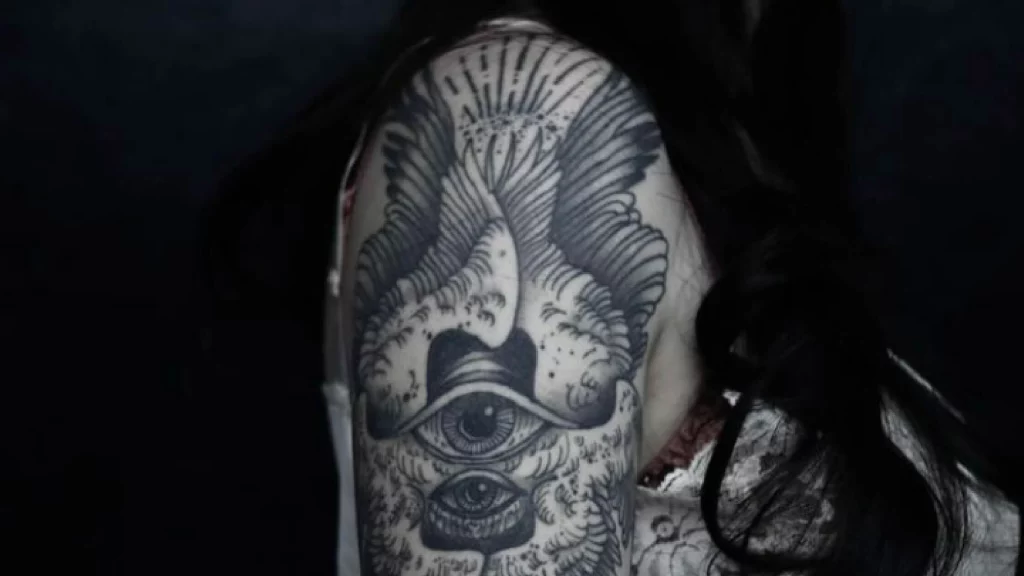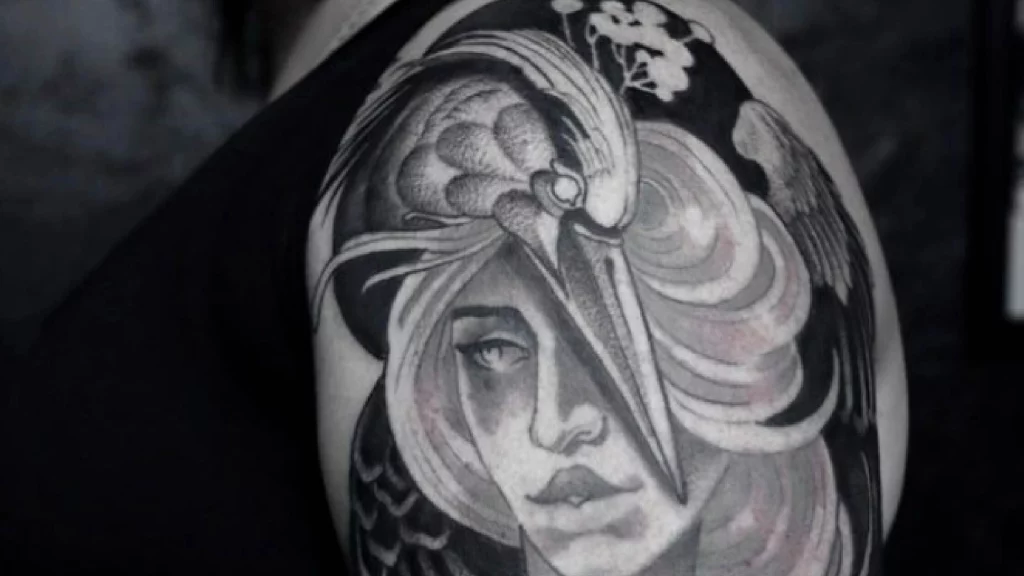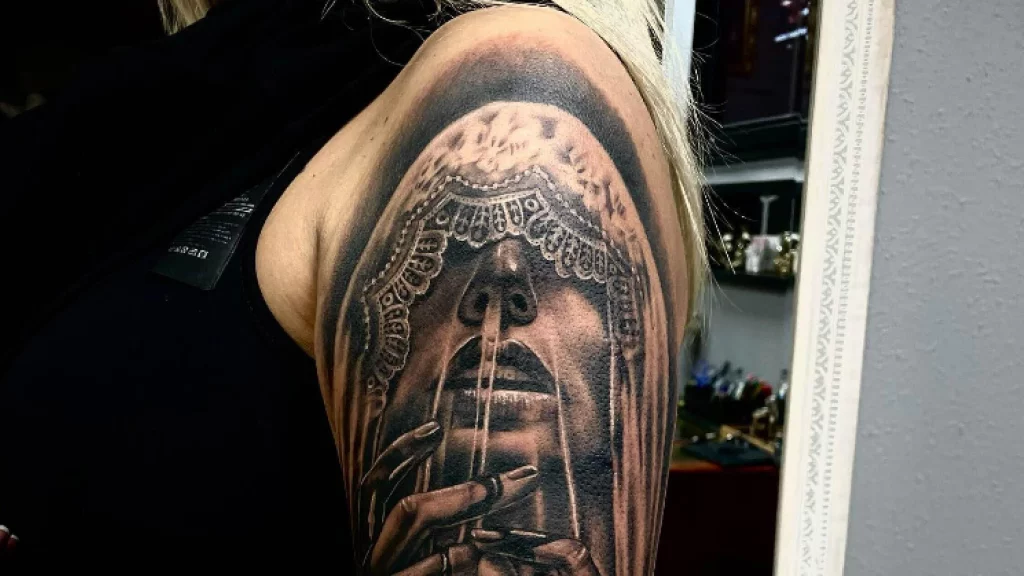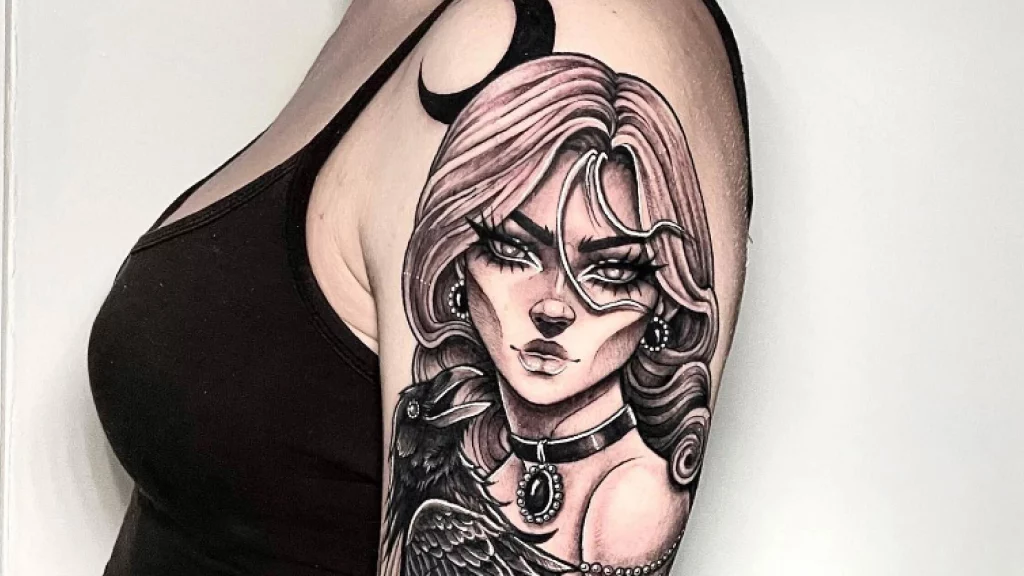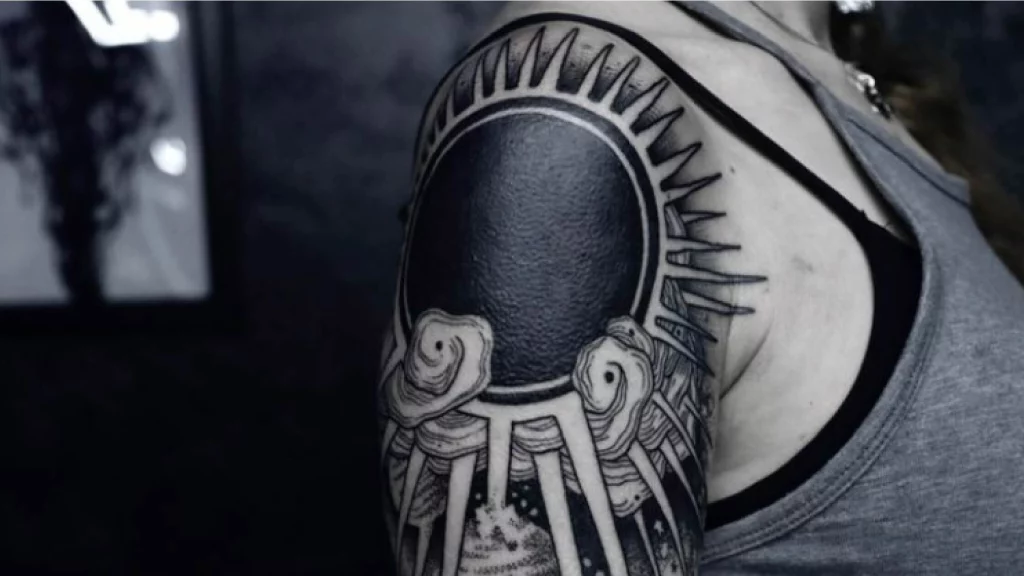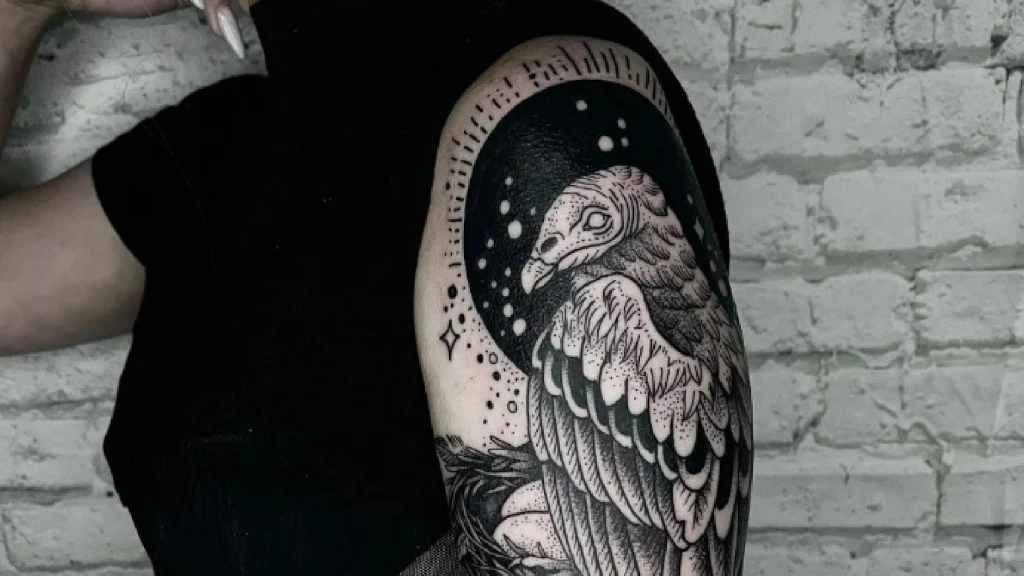 Final Note
We have referred 100 gorgeous tattoo options for you, and you can choose any one that seems appealing. There is no such thing as the reasonability of a tattoo.
While having a tattoo on your shoulder, it is important to understand which side will lead to more discomfort. So, plan your tattoo accordingly and get the best appropriate tattoo design for you.
I hope this article has been helpful to you in searching for the right design as well as in understanding the meaning of several tattoos.