| | |
| --- | --- |
| Born | March 1996 |
| Age | 26 |
| Height | 5'5″ |
| Body Measurements  | 34-24-36 |
| Nationality | Canadian American |
| Occupation | Singer, Songwriter, Influencer, Multimedia Artist, Fashion Model, Author, Entrepreneur |
| Official website | www.abigailspenserhu.com |
Abigail Spenser Hu (born on March 1996) is a singer, songwriter, influencer, multimedia artist, fashion model, author, and entrepreneur, best known for being a lyrics-first singer-songwriter.
Hu is an emerging pop singer whose popularity is growing among music enthusiasts online. She initially gained recognition in the music industry through her debut single, "Inward" that is recently released on various online music streaming platforms. She has also worked as a fashion model and influencer, attempted many famous fashion shows, and got covered by many prominent fashion magazines as a model.
Hu was born in China. Her family was prosperous in business and instilled in her a strong drive for success and achievement through their example. Hu's parents had high expectations for her, but she managed to balance those with her creative endeavors, extensive travel, and attending school in another country.
Hu is a rising star in the pop music industry, and she's quickly gaining recognition from fans all over the world. Her first big break came from her newly released debut single, "Inward" which can be found on a variety of online music streaming sites.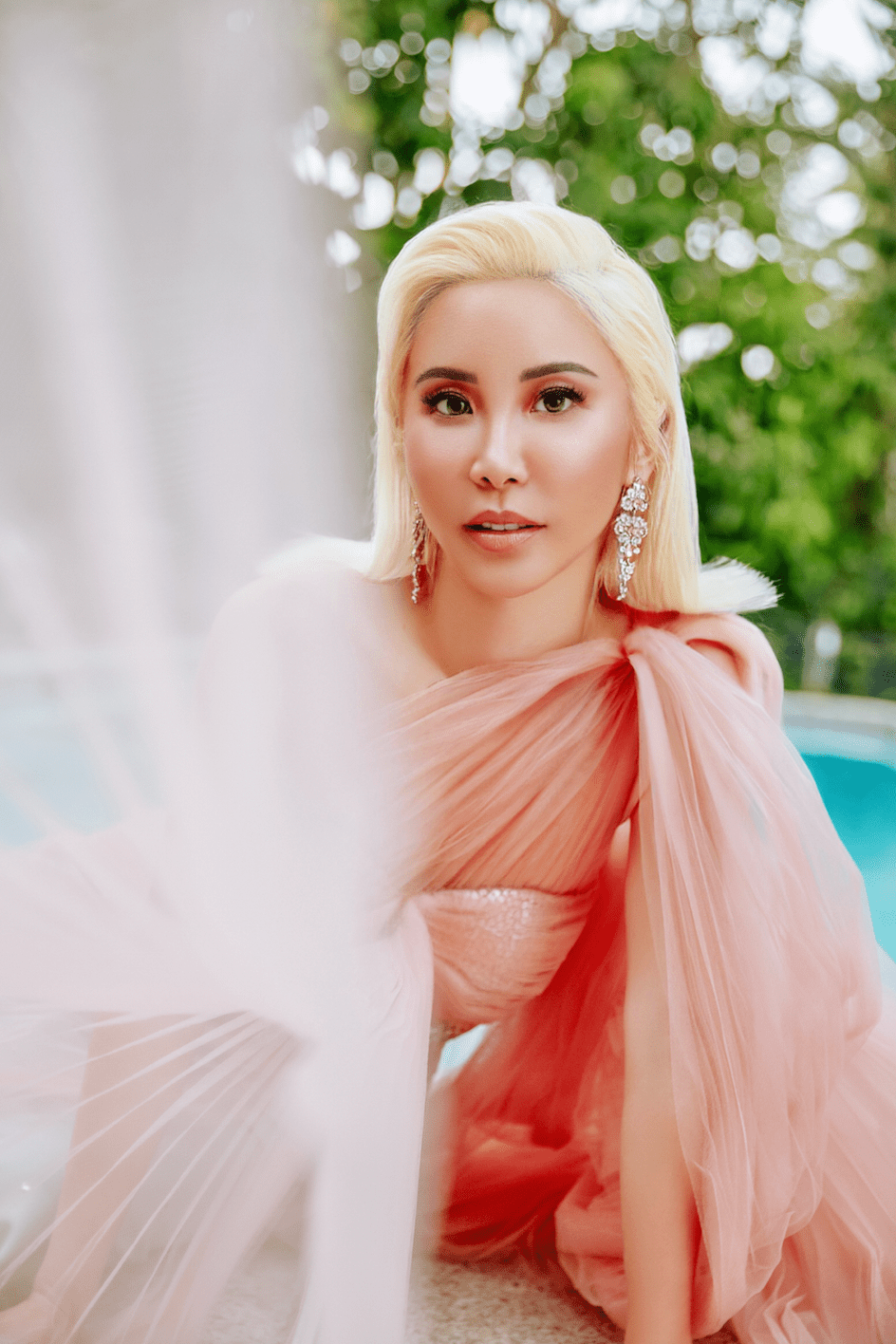 Despite her diverse professional background, she is currently concentrating on her music. She hopes that she will be a successful pop singer and (EDM) performer in the future. She works hard to write songs that will not only be remembered by people but also touch everyone emotionally.
Hu's recent major hit, "Inward" is a perfect demonstration of her abilities. The beautifully composed song "Inward," is about sending a positive message on personal growth, vulnerability, growing from mistakes, and reflection on life. Since its release, the single has racked up more than over 2 million streams on Spotify, and the gifted singer is confident that this number will rise steadily over time.
Hu is also Visual artist, with artistic projects featured at the Gallery Steiner in Vienna. Hu's painting was exhibit and sold at Art Basel in 2019 at Miami Florida in the United States. She has also been a fashion model and an influencer; she has appeared in numerous high-profile fashion shows and has been featured in numerous prominent fashion magazines. She graced the covers of such renowned magazines as Vogue, Marie Claire, Cosmopolitan, Grazia, and Harper's Bazaar. She has also been a part of the globally renowned fashion event, New York Fashion Week.
Hu initially launched her professional career in 2018, when she established Cardinal Capital Ventures, a Hong Kong-based investment firm with a global client base. Cardinal Capital is a portfolio company that incubates and invests in opportunities for disruption in a wide range of industries, including the visual arts and garments, commercial and residential property development, the hospitality industry, the wine industry, the music industry, and the automobile retail sector.