America's Got Talent is one of the huge platforms in the nation to provide a stage for talented people. In the show's most recent season, episode 2 welcomes a power performer Madison Taylor Baez who not only gets the Golden Buzzer but also amazes every viewer because of her age.
Do you know AGT's young star Madison Taylor Baez's age and the reason for trending on the internet? If not! Keep reading this article to know all about her age and achievements.
This wonder kid paved her way for success in music at a very young age. A native of Yorba Linda, California, Madison Taylor Baez, amazed the audience with her amazing singing and voice quality. She was given a chance to sing while sitting in the audience.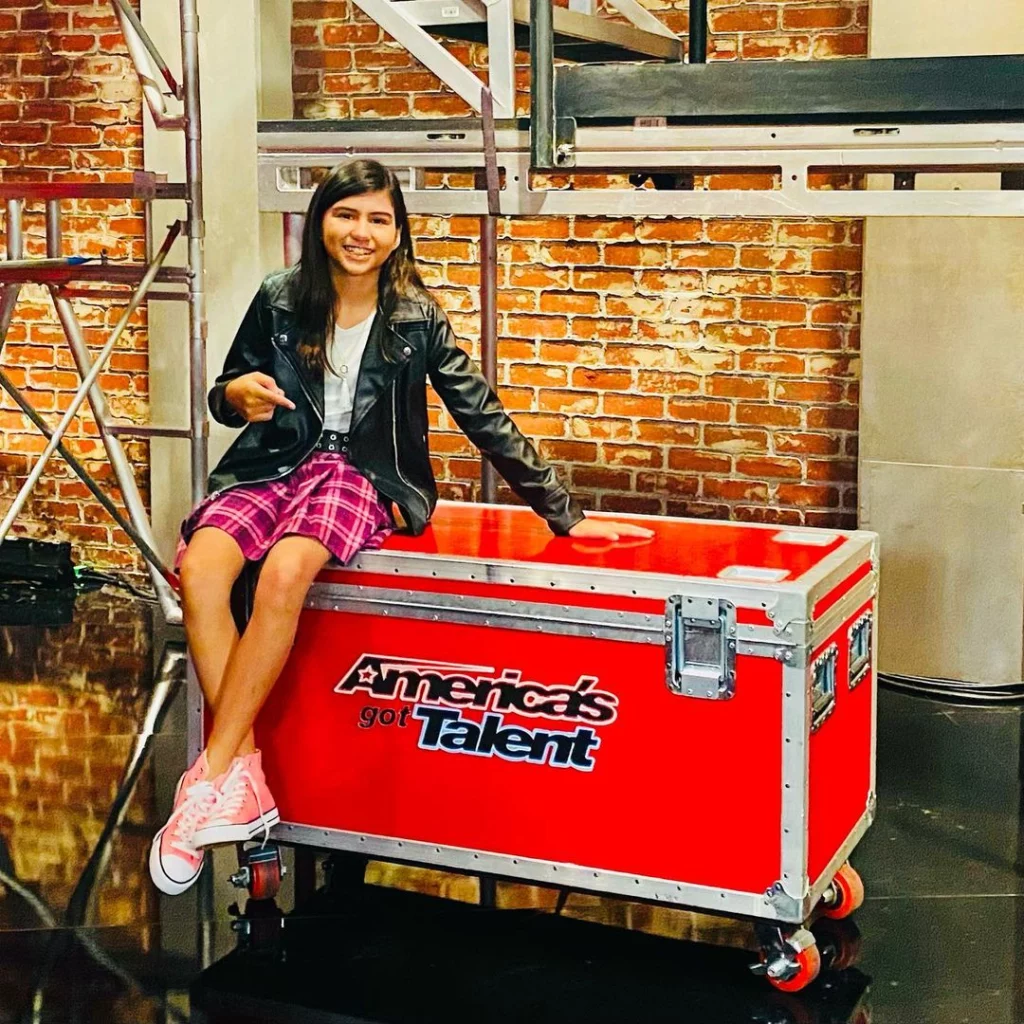 Initially, it was considered that it was pure luck of Madison that she was chosen from the audience to sing. However, it later turns out that she is already a popular actress and singer.
This young kid is also renowned as a Number 1 Anthem Girl because of her singing in several sports events in America.
The plot of the AGT episode was set to ask Madison to sit in the audience and sing from there to see if she was recognized by the judges when they plan to pass the mic around the Pasadena Civic Auditorium. All the things that further coming were thought to be a mere stroke of Madison's luck. On the contrary, it seems to be a well-planned plot for the show.
Let's find out how this young little wonderkid turns the table for her fate and becomes a singing sensation in America.
How Old is Madison Taylor Baez?
Madison was born on February 24, 2011, in Orange County, California, United States. In 2022, Madison Taylor Baez's age was 11 years old.
Her 12th birthday is in February 2023, and soon she will be 12 years old. If we talk about her family background, Madison is a descendant of Filipino and Hispanic.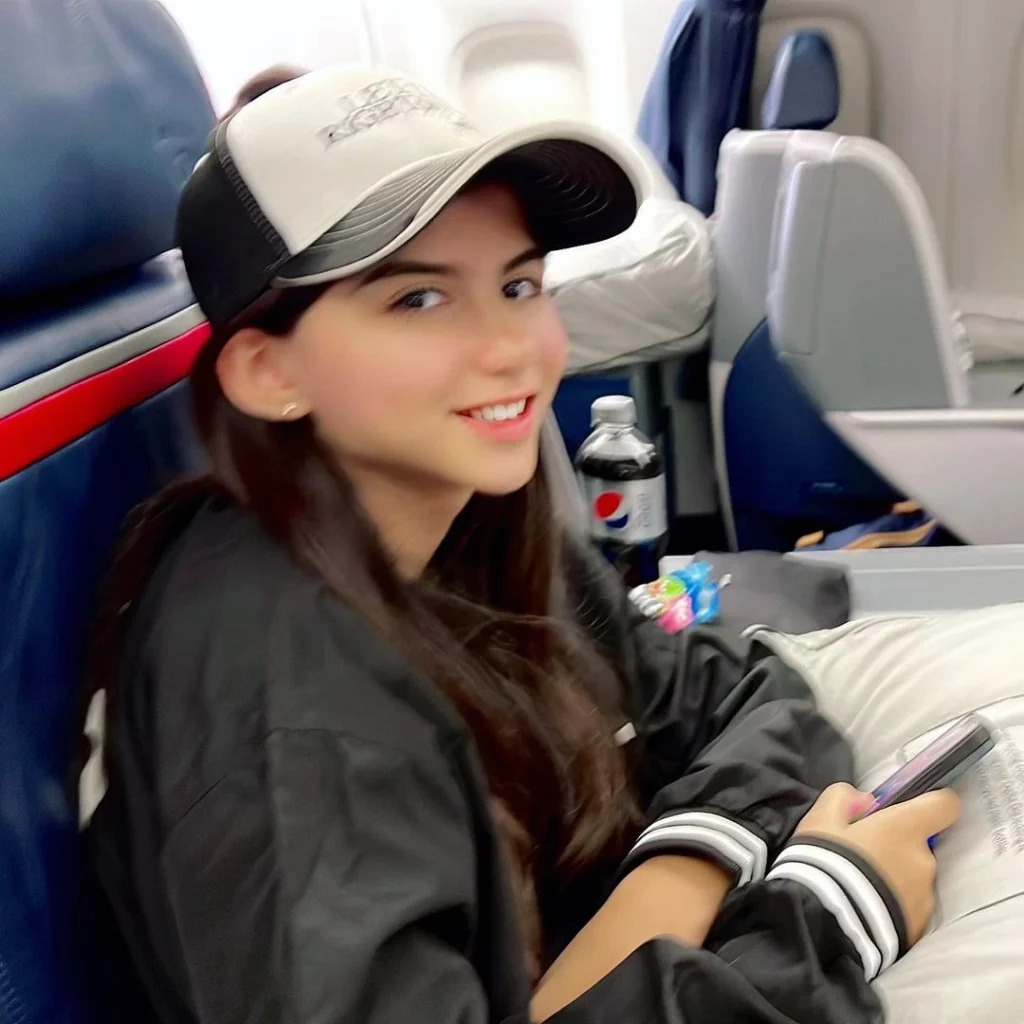 Madison entered the entertainment industry and TV world when she was at the age of 8 and continues to win the hearts of millions of people worldwide. Her fame was multiplied after her appearance in the AGT and receiving the Golden Buzzer for her magnificent voice.
Why is Madison Trending?
The main reason behind Madison Taylor Baez hitting the headlines is her Golden Buzzer Performance on the Auditions of the Seventeenth Season of America's Got Talent. Her voice is so captivating and mind-boggling that you can't get enough of hearing it.
Madison has also been popular because of the story of her father's story, who is a colon cancer survivor. She used to sing for her father during his treatments and chemotherapies. Her inspiring story also intrigued people to know more about her.
Other Accomplishments of Madison
Besides her fame in AGT, Madison is a popular actress who appeared in one of the top shows on Netflix' Selena The Series' and starred as Young Selena Quintanilla. She also appeared as Eleanor Kane in the series 'Let The Right One In.' She also co-starred in an award-winning film, The Tooth Racket.
Madison also received a nomination for her astonishing performance on screen. Her first nomination was for the Prestigious Imagen Award for Best Young Actress in a TV Series.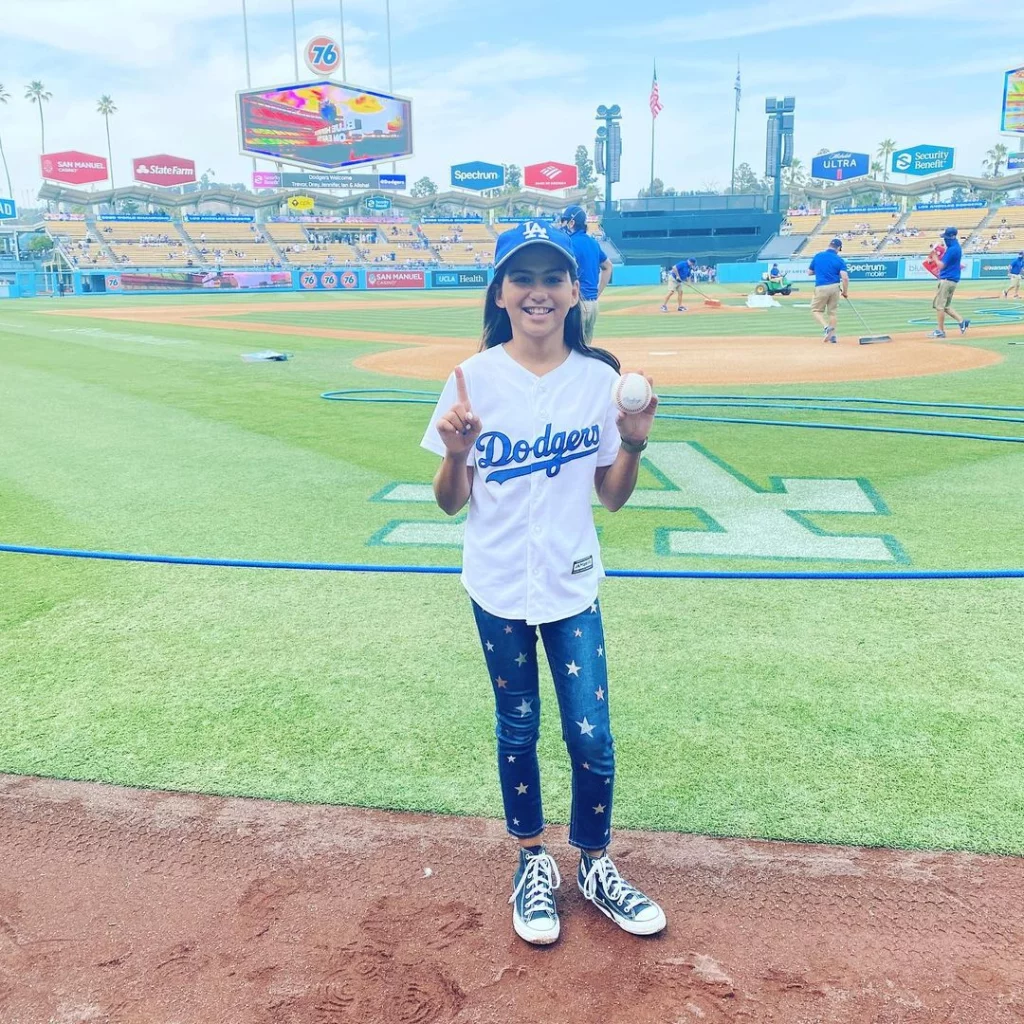 She is also popular as the Anthem Girl of America. She has sung powerful and soulful renditions in several stadiums for LA Dodgers, Lakers, Kings, Rams, Galaxy, and several charity events.
Besides, she has also remained a part of the Fox Show Game of Talents. Here, she caught the spotlight by giving a viral singing performance on the song of Bill Withers's song, Ain't No Sunshine.
Moreover, she also received a standing Ovation for her performance in Beyonce's song, Listen on the show Kids Say The Darndest Things, which comedian Tiffany Haddish hosted.
The way Madison achieved success at a young age was featured on NBC 4 Access Hollywood, Telemundo, Fox 11 The Good LA Morning Show, Entertainment Tonight, ABC 7 News, and many more.
Besides her film career, she also appeared in 13 commercials, including Mcdonald's, Walmart, FujiFilm, KB Homes, and Chevy, and music videos for DJ Carnage and Nina West.
Final Thoughts
Madison is a wonderful kid who accomplished a lot at a young age. She is a gifted child, and her Talent is precious.
From her father's struggle to live, Madison supported her family in all ways possible. No wonder; that is why she is a super kid who stands by her father in difficult times at such an innocent age.
From Madison Taylor Baez's age, it is clear that she is on the verge of entering her teenage years. Seeing how things turned out for her in the entertainment world would be great.