The scenario and mentality of people world wide web have changed immensely or rather grown from the conventional and conservative floating notions. By this, I mean that height, color, ethnicity, heritage, culture, and especially appearance meant a great deal to the world. 
There was a time when judgments were thrown at you for how you looked. However, that has ended substantially, and things have altered for the better. If you look at how things function currently, it is needless to say that talent, skills, and knowledge have outcasted the rudimentary school of thought. 
Such people have taken over the world and have successfully garnered the respect and affection that they deserve. One such celebrated personality, which has been stealing the hearts of many people all over the world, is none other than Abdu Rozik. 
It is understandable that all his fans want to know Abdu Rozik's age, ethnicity, career, and personal details. Continue reading to sneak peek into Abdu's transforming and inspiring life.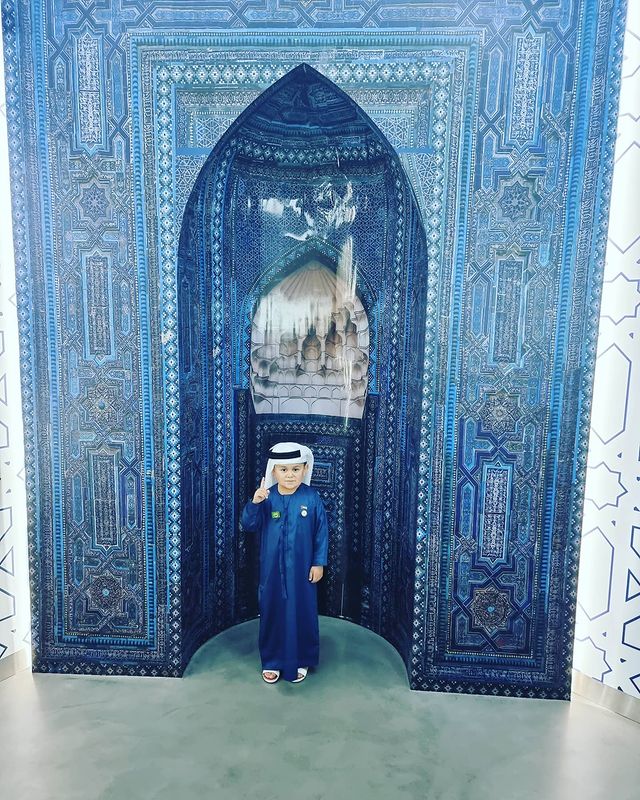 How Old is Abdu Rozik?
Abdu is a Tajikistani singer, musician, blogger, boxer, influencer, and social media personality. As far as his real name is concerned, Rozik is actually "Savriqul Muhammadroziqi, and he was born on 23 September 2003. 
The short-height little and cute boy never led the same lavish life that he enjoys today. The super-talented boy was raised and brought up by gardener parents; he grew up with two brothers and two sisters. Still, the love in the family helped all of them sail through the not-so-comfortable hardships. 
Besides, Abdu Rozik suffered from a disease called rickets that stopped his growth. His family's poor status could not afford its treatment, and he had no option but to adjust to it.
Plus, to add to this misery, his short height made him a humorous subject to talk about and laugh at. However, in these difficult times, it was music that was like shining armor. Whenever the comments and hurtful remarks of the people about his height made him feel low, it was only singing that distracted him. 
Furthermore, the inspirational little man began to learn everything about music from cassettes and not any professional training. What's even more remarkable is that Abdu made a great career in singing just by listening to them. 
It's fair to say that he is a talented young lad who made it work for himself one way or the other. It was not like the rude comments about his short height stopped, but Abdu Rozik continued to focus on more important things and never gave up in his life generally. 
Soon, the singer cum megastar made singing his passion and pursued singing many songs in his native language. 
Currently, if your question is, "How old is Abdu Rozik," then he is just 19 years old, and in the year 2023, in the month of September will be 20 years old. 
An Inspirational Figure 
At just 19, Abdu Rozik is so renowned that his music, social media presence, and cuteness have made everybody his big fan. Moreover, the 3'1'' Rozik breaks all the taboos that can be attached to a person who is a bit different from the ordinary by excelling in his craft of singing. 
It's not less than an amazing thing that instead of making a hue and cry about his disease and condition, Abdu did something that so many normal-looking people dream of. Not only did he gracefully accept it, but he never gave up. 
Today, being an inspiration to so many people suffering from a similar condition, Abdu Rozik's age and attached laurels are no less than a perfect example. 
Abdu Rozik's Age & Sky-Rocketing Career 
Speaking about his extraordinary singing career, Abdu holds the record of being the world's smallest singer. While he was still appreciating his love for music, his talent was discovered by Baron Behrouz (a Tajik blogger-rapper), who not only assisted him but also released his music on his Youtube channel, Avlod Media. 
After getting spotted by Baron, he moved to Dubai with him, where Abdu's initial singing career days were supported by him. 
From there, he began a journey that never made him look back and think about his past. Moreover, Abdu proved himself with each and every song that he released; some of them are Oshiqami, Ohi Dili Zor, Chaki Chaki Boron, Oppa Oppa, Modar, and more.
Later, when he turned 17 years old, Abdu received the Golden Visa UAE visa, which made him the first Tajikistani person to ever receive it. Later, and unsurprisingly, he was made a UAE resident. 
Not just that, but anybody who is judging him on height, Abdu Rozik has proved himself immensely at such a young age. Besides singing, the singer has also participated in many MMA fights, where he was challenged by a Russian MMA fighter and TikToker, Hasbulla. However, the match was cancelled, but the tiff still prevailed. 
Abdu's seed of boxing and fighting was polished under the training of British World Boxing Champion Fighter Amir Khan. That's not all; Abdu has been specially invited by the President of Aiba, the Spanish football league, and many more events to grace them. 
His Bollywood Connection
It is a known fact that Abdu shares a great and lovely connection with the Indian film fraternity. It all started in the year 2021 when Abdu sang "Enna Sona," a song by famous Bollywood playback singer Arijit Singh, and it went viral on all social media platforms. 
Subsequently, the 19-year-old was invited to IIFA (2022) award night in Abu Dhabi, UAE, where he sang a very popular Hindi song, "Ek Ladki Ko Dekha Toh Aisa Laga." With so many eyes, he caught the attention of Salman Khan, who met and appreciated him a lot. 
Not just that, Abdu Rozik has got a chance to be a part of the legendary musician A.R. Rehman's live shows and his daughter's wedding reception too. If you glance through his Instagram, you will spot him meeting huge personalities like Virat Kohli, Christian Ronaldo, and more. 
Very recently, at the end of the year 2022, Abdu Rozik was locked in Bigg Boss house, which is one of the most-watched Indian reality shows based on the same lines as Big Brother.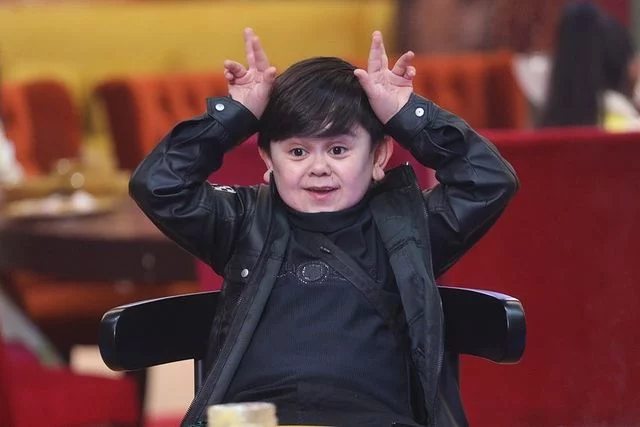 The amount of love and likeability he has received from all over the world is unmatched. Not to miss that a game has been made on the singer titled "Abdu Rozik,' which is something huge and life-changing. 
Today, he is the most searched person on the internet, and people want to know every detail about him, including Abdu Rozik's age, height, and upcoming projects. As far as his connection is concerned, this is just the beginning for him. Abdu has a long way to go, and the world is going to see him a lot more acting in the future. 
In just 19 years, Abdu has earned so much appreciation, laurels, and projects that it is quite commendable. In addition to his recognizable body of work, Abdu has been roped in for a role in Salman Khan's next movie, Kisi Ka Bhai Kisi Ki Jaan."
The Learning Lesson From Abdu Rozik's Life
After reading almost everything about the life of Abdu, it's proven that your physical shortcomings are a problem till the time you consider it one. Since everyone in this world has something or other that they are good at, focusing and dedicatedly pursuing it can break the stereotypes that entangle you.  
People like Abdu Rozik are a perfect example of the same, who did not let his past affect him beyond a point; in fact, he turned the chain of events in his favor. Also, do follow him on all his social media platforms to keep in touch with his interesting projects.