In 2020, the entire world was either inside homes saving themselves from the devil Covid 19 or out on the streets protesting the brutal murder of George Floyd, an African-American man, by a white Minneapolis police officer Derek Chauvin. 
Already the country had been protesting for the constitutional rights of black people, but this particular incident surged right again and was in the headlines again. Not just in the United States but the entire world came together to voice their opinion against this injustice. 
Right before murdering the innocent George, Derek has been serving the Minneapolis police department for almost two decades. More than his wrongdoings, Derek's race snobbery made him do what he did.
Where is he currently? What's Chauvin's age? Why Did he do it? Everything will be covered ahead in the article. 
Chauvin's Age & Growing Up
As of 2023, Chauvin's age is currently 47 years old. A normal boy next door, he was born on  March 19, 1976, in West Saint Paul. Not many know that before joining the police force, Derek served in the United States Army Reserve for eight years. 
Not just that, Chauvin, at the age of 30, got a degree in law enforcement. Finally, he joined the Minneapolis Police Department in 2000. He was a recipient of many medals for being involved in three police shootings, out of which one was no less than a fatality.
Apart from some of his formal misconduct and complaints, it was going all smoothly for Derek Chauvin till the frightful day of May 25, 2020. Let's briefly look at what happened. 
George Floyd's Unfortunate Death
As mentioned above, Derek Chauvin was the man behind George's gruesome killing. Derek, along with the other three officers, arrested George on based of suspicion of using a counterfeit $20 bill at a market. That's right, just a $20 bill. 
Following this, the next chain of events included Chauvin pinning George for over 9 minutes. He lay facing down on the ground and kept shouting, "Help, Mama, and I can't breathe."
However, Derek did not let go of his neck and did not lift her knee from his neck for so many minutes straight. In fact, for the last two minutes, George was not moving and lay there with over three police officers all over him. 
The sad part here about all of this was that George never resisted or denied the arrest and lay facing the ground calmly. Then why was Derek so harsh on the man? There was absolutely no justification for it, as the CCTV footage on the streets supported George and proved the ways of Derek's handling of an accusation very wrong.
The incident was ignited and brought to notice after the bystanders and onlookers on the road recorded the incident and posted it on the internet. Soon, the videos were circulated, and people developed a rage for Derek Chauvin and three other policemen who killed an innocent man.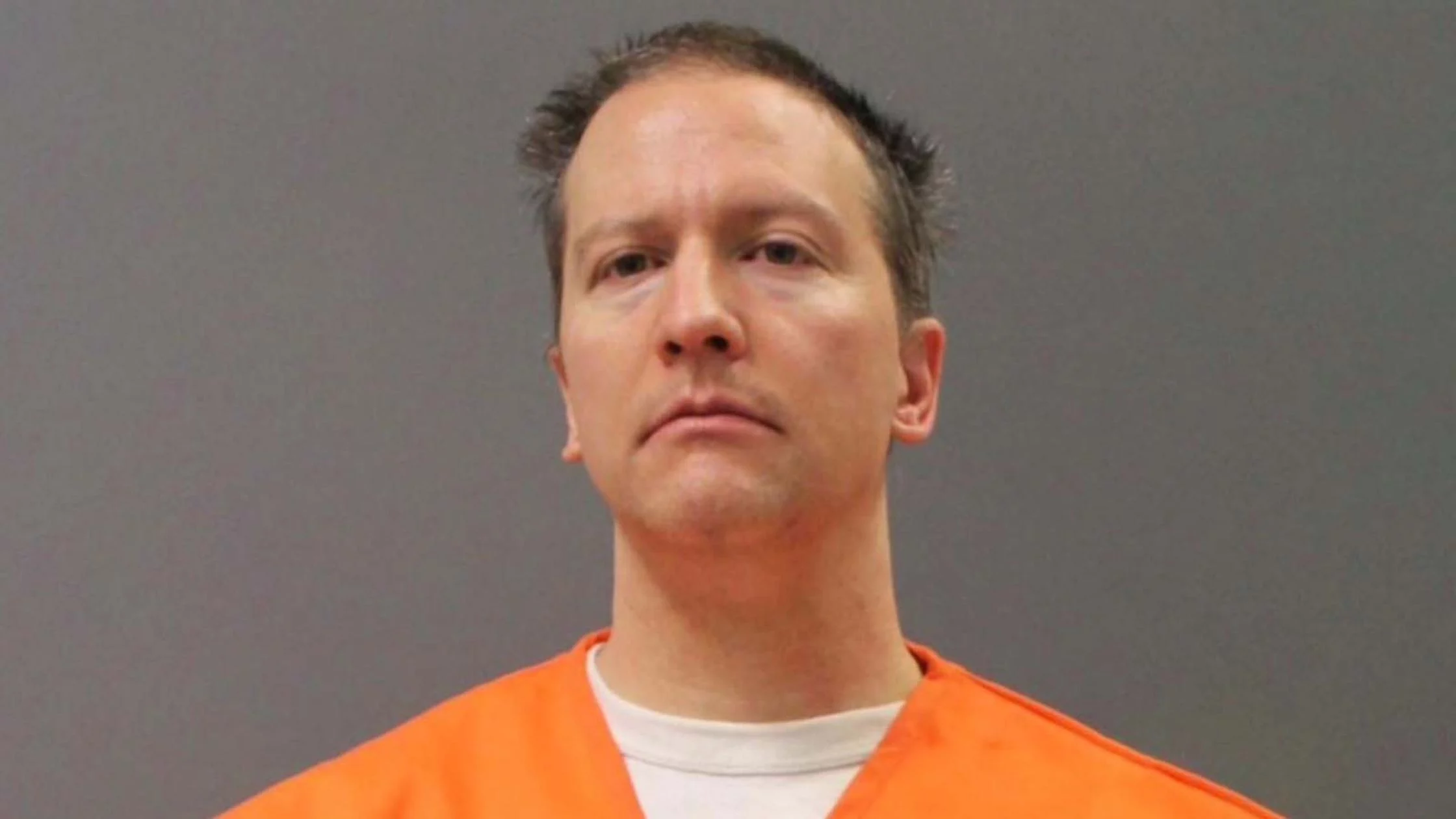 If you still were unaware of the incident, then you must have heard of "Black Lives Matter." Although this social movement against racial discrimination was in response to Trayvon Martin's murder, it did resurface in this incident too. 
Not only was he fired the next day after the frightful incident, but he also was also mobbed by protesters weeks later. 
Derek Chauvin's Verdict 
In the State of Minnesota v. Derek Michael Chauvin criminal trial where Michael Chauvin was found guilty and convicted of "unintentional second-degree murder, third-degree murder, and second-degree manslaughter. 
Also, this trial and further conviction made him the first white police officer in Minnesota to be involved in the murder of a black man. 
Finally, on 25 June 2021, Chauvin was sentenced to 252 months in prison for depriving a 14-year-old boy and George of their civil rights and further killing the innocent Floyd. 
Where is Derek Currently?
The guilty charge for unintentional second-degree murder is shifted from Minnesota state prison to a medium security federal Arizona prison. Before serving his sentence in Arizona, he was locked up in very strict solitary confinement. 
Because of safety concerns, it was safe for the ex-policeman to be shifted to a less-violent federal prison. 
The Bottom Line
The aftermath of George Floyd's sudden and unfortunate demise was that people from different walks of life (all ethnicities and races) were on the streets to protest against racial disparities. 
Activists, civilians, and leaders, also spoke for defunding the police force. Moreover, the black community developed feelings of anger and sadness, which were very valid. And not many know that George's last words before losing consciousness were also, "They are going to kill me." 
Just after the outcry, people went screaming with banners on his last words, quotes of police brutality against the black race, and more. Some of the positive impacts that the world saw after this incident were companies standing in solidarity with "Black Lives Matter," meaningful alterations in police departments, and global recognition and appreciation. 
Chauvin's age may be 47 years as of now, but his actions and misdoings have landed him in prison till the time he lives.